RASKIN'S RANTS: "Take The Test" And The Best Of The Rest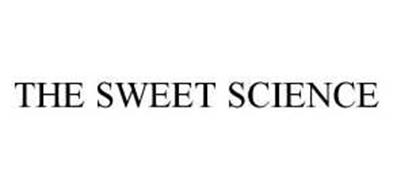 One always learns something in the Rants. Who knew Clarence Clemons could be relied upon for sage pugilistic advice? (Hogan)
The first pitch of the baseball season in my hometown of Philadelphia was thrown at 1:05 p.m. this past Friday, and just a few hours earlier, snow was falling on the field at Citizens Bank Park. Since it was April 1, I was half expecting God to come down from the heavens and yell, "April Fools!"
Then I remembered: The Big Man was busy studying tape of Denis Lebedev so he could help Roy Jones beat the Russian.
While Jones made some news recently by signing for this fairly horrifying fight on May 22, his longtime rival, Bernard Hopkins, was in the news last week for his actions in the build-up to a fight for a legitimate championship against Jean Pascal the same weekend. As it so happens, I received an interesting email a few days ago about that newsworthy build-up activity, so let's open this Rants column with that email:
Hey Eric, how are you?
I wanted to get your take on the Pascal-Hopkins press conference. When Pascal asked Hopkins to submit to blood tests, Hopkins' refusal kind of bothered me, not because I think he is dirty, but he DID make an impressive jump in weight late in his career at his advanced age, plus he always makes a big deal of how great he is for still being good at his age, etc., etc. He loves to talk about his greatness, here's a chance to prove it further. On top of that, Golden Boy Promotions was so behind Floyd Mayweather's demands of Manny Pacquiao, Richard Schaefer himself was saying at the time that GBP wanted to be leaders to help clean up boxing, but when a GBP fighter is asked to take a test it's disrespectful and insulting?
—Steve "The Greek" Kyriopoulos
Steve,
For whatever it's worth, I would be shocked if Hopkins has put anything questionable in his body. Maybe I've let him brainwash me a bit with his rhetoric, but he's just such a proponent of clean living that performance enhancing drugs seem an impossibility to me. Unfortunately, the modern landscape in sports is such that we can never say never and there are some fans who are instantly suspicious of everyone. If someone in a high-profile position makes an accusation, there will always be other people who run with it. After all, look how many folks suspected Pacquiao even though the initial source of the speculation was that beacon of reliability and integrity, Floyd Mayweather Sr.
Like you, I highly doubt Hopkins is dirty. And I don't even think Pascal thinks he's dirty. I think your fellow Canadian is just trying to stir things up and get inside B-Hop's head a little bit. And it seems to have worked—though I don't know that the effect will linger all the way until fight night.
It's your last point that makes for the most compelling topic of discussion. The Golden Boy Promotions line on drug testing has been wildly inconsistent, and it's obvious that they're just taking self-serving stances on a case-by-case basis. But, hey, that's what all boxing promoters do. A promotional company's position can change at any moment to suit their needs. They hate the alphabet boys when their fighter gets screwed; they get back in bed with the alphabet boys when they feel a title helps promote their fight. They talk smack about a fighter when he's promoted by someone else; then they work behind the scenes to become that fighter's new promoter. And it's not just the promoters. How quickly did Freddie Roach adjust his public stance on Shane Mosley after Sugar Shane became Pacquiao's opponent?
If you follow boxing long enough, you learn to never believe the hype. You believe what you see with your own eyes. And of course, you believe what you read in Raskin's Rants. So let's get to 'em:
• Continuing on the subject of promoters and hype you shouldn't believe, my biggest criticism of the premiere episode of CBS' Pacquiao-Mosley Fight Camp 360 is that they interviewed Bob Arum. The man is a promoter. His statements are not spoken from the heart; they're spoken from the wallet. He claimed "Manny is made to order for Shane" because he wants people to think the fight will actually be competitive. Then he said "Manny is the best boxer I've ever seen." Sure, the show is one giant shill anyway. But there's no need to completely give up on the illusion by letting the promoter weigh in with his promoter-speak.
• Another shill issue: I'm not sure I understand the point in running commercials for the Pacquiao-Mosley pay-per-view … in the middle of a big commercial for the Pacquiao-Mosley pay-per-view. Or, for that matter, running commercials for Fight Camp 360 during Fight Camp 360.
• I know I've started on a negative note, but I did feel Saturday's episode of Fight Camp 360 was well done, and I appreciate the slightly different look and feel as a change of pace from HBO's 24/7. There's only so much Liev Schreiber a man can take.
• This first episode served as a reminder that you don't actually need a bad guy to make these shows work. You just need two compelling camps, and we have that. (Even if Mosley isn't the most interesting personality, there are a lot of people in his inner circle who can carry that load.)
• Two things I wish we would have seen: a clip of Pacquiao's meeting with President Obama, and footage of Manny's haircut. I'm a big continuity guy, and it just wasn't right to go from the Bieber—err, uh, Bruce Lee—locks straight to short-haired Pacquiao back in the Philippines. Does Jinkee cut Manny's hair? Does he use a Flowbee? The world demands to know.
• In the spirit of shilling that defines these "documentary" programs, don't miss a brand new episode of Ring Theory (http://ringtheory.podbean.com) this week. We're recording at about 9:00 ET on Monday night, so tweet in your "Tough Questions" to @EricRaskin or @WilliamDettloff before then and you can become famous, in the loosest possible sense of the word.
• If Arum really does give us Juan Manuel Lopez-Rafael Marquez II, as he's reportedly threatening to do, I think I have the tagline for the fight: "Sit On It And Rotate!" (Obviously, the fight poster would feature Bob holding a single finger aloft.)
• If you're a fan of Mad Men—in other words, if you own a television and have the slightest understanding of what's good for you—then you have to have been thrilled with last week's news that protracted negotiations eventually resulted in a deal for the fifth and sixth seasons. Worth noting: Along the way, all parties had the decency to admit there were negotiations taking place.
• Sure, it's incredibly lame for a writer to wish a fighter happy birthday in print. But this is a big birthday for a close friend of a friend who has been to my house for pay-per-views a time or two, so happy 50th (back-dated a few days) to former junior middleweight titleholder Robert "Bam Bam" Hines.
• Because judges who screw up deserve to be publicly flogged (at least in the figurative sense), here's to Robert Paolino for his 99-91 score in the Hank Lundy-Patrick Lopez fight. Also, a gentle flogging to the ring announcer for reading the 99-91 score first. In a fight with a knockdown, had he read the 95-94 score first, it would have extended the drama for an extra few seconds; instead, by the time he'd finished reading the first (horribly off-base) score, we already knew whose hand was getting raised.
• Three pleasant surprises from Friday night's Telefutura show: (1) Eric Morel in a non-boring fight that was over relatively quickly; (2) a great one-punch knockout in a swing bout, Ramon Valadez KO 1 Rob Dizel; (3) Randy Caballero's spectacular wife-beater farmer's tan. Somebody get that man a shirt with sleeves.
• Ending with the same subject I started with in the mini mailbag, I have a feeling HBO is going to get its money's worth, ratings-wise, out of Pascal-Hopkins II. Start with their first fight, which was close, mildly controversial, and much more entertaining than anyone expected. Add their HBO.com "Face Off" that host Max Kellerman spent several minutes genuinely marveling over on the most recent episode of Ring Theory. And then splash in Pascal screaming "Take the test!" and the subsequent shoving match, which made mainstream sports news broadcasts. Put it all together and you have a fight that could generate numbers reminiscent of a time when boxing was a little healthier, when there were slightly fewer channels, and when DVRs and On-Demand didn't exist.
Eric Raskin can be contacted at RaskinBoxing@yahoo.com. You can follow him on Twitter @EricRaskin and listen to new episodes of his podcast, Ring Theory, at http://ringtheory.podbean.com.
2015 Fight of the Year – Francisco Vargas vs Takashi Miura
The WBC World Super Featherweight title bout between Francisco Vargas and Takashi Miura came on one of the biggest boxing stages of 2015, as the bout served as the HBO pay-per-view's co-main event on November 21st, in support of Miguel Cotto vs Saul Alvarez.
Miura entered the fight with a (29-2-2) record and he was making the fifth defense of his world title, while Vargas entered the fight with an undefeated mark of (22-0-1) in what was his first world title fight. Both men had a reputation for all-out fighting, with Miura especially earning high praise for his title defense in Mexico where he defeated Sergio Thompson in a fiercely contested battle.
The fight started out hotly contested, and the intensity never let up. Vargas seemed to win the first two rounds, but by the fourth round, Miura seemed to pull ahead, scoring a knock-down and fighting with a lot of confidence. After brawling the first four rounds, Miura appeared to settle into a more technical approach. Rounds 5 and 6 saw the pendulum swing back towards Vargas, as he withstood Miura's rush to open the fifth round and the sixth round saw both men exchanging hard punches.
The big swinging continued, and though Vargas likely edged Miura in rounds 5 and 6, Vargas' face was cut in at least two spots and Miura started to assert himself again in rounds 7 and 8. Miura was beginning to grow in confidence while it appeared that Vargas was beginning to slow down, and Miura appeared to hurt Vargas at the end of the 8th round.
Vargas turned the tide again at the start of the ninth round, scoring a knock down with an uppercut and a straight right hand that took Miura's legs and sent him to the canvas. Purely on instinct, Miura got back up and continued to fight, but Vargas was landing frequently and with force. Referee Tony Weeks stepped in to stop the fight at the halfway point of round 9 as Miura was sustaining a barrage of punches.
Miura still had a minute and a half to survive if he was going to get out of the round, and it was clear that he was not going to stop fighting.
A back and forth battle of wills between two world championship level fighters, Takashi Miura versus "El Bandido" Vargas wins the 2015 Fight of the Year.
WATCH RELATED VIDEOS ON BOXINGCHANNEL.TV
Jan 9 in Germany – Feigenbutz and De Carolis To Settle Score
This coming Saturday, January 9th, the stage is set at the Baden Arena in Offenburg, Germany for a re-match between Vincent Feigenbutz and Giovanni De Carolis. The highly anticipated re-match is set to air on SAT.1 in Germany, and Feigenbutz will once again be defending his GBU and interim WBA World titles at Super Middleweight.
The first meeting between the two was less than three months ago, on October 17th and that meeting saw Feigenbutz controversially edge De Carolis on the judge's cards by scores of (115-113, 114-113 and 115-113). De Carolis scored a flash knock down in the opening round, and he appeared to outbox Feigenbutz in the early going, but the 20 year old German champion came on in the later rounds.
The first bout is described as one of the most crowd-pleasing bouts of the year in Germany, and De Carolis and many observers felt that the Italian had done enough to win.
De Carolis told German language website RAN.DE that he was more prepared for the re-match, and that due to the arrogance Feigenbutz displayed in the aftermath of the first fight, he was confident that he had won over some of the audience. Though De Carolis fell short of predicting victory, he promised a re-vamped strategy tailored to what he has learned about Feigenbutz, whom he termed immature and inexperienced.
The stage is set for Feigenbutz vs De Carolis 2, this Saturday January 9th in Offenburg, Germany. If you can get to the live event do it, if not you have SAT.1 in Germany airing the fights, and The Boxing Channel right back here for full results.
2015 Knock Out of the Year – Saul Alvarez KO's James Kirkland
On May 9th of 2015, Saul "Canelo" Alvarez delivered a resonant knock-out of James Kirkland on HBO that wins the 2015 KO of the Year.
The knock-out itself came in the third round, after slightly more than two minutes of action. The end came when Alvarez delivered a single, big right hand that caught Kirkland on the jaw and left him flat on his back after spinning to the canvas.Alvarez was clearly the big star heading into the fight. The fight was telecast by HBO for free just one week after the controversial and disappointing Floyd Mayweather Jr. and Manny Pacquiao fight, and Alvarez was under pressure to deliver the type of finish that people were going to talk about. Kirkland was happy to oblige Alvarez, taking it right to Alvarez from the start. Kirkland's aggression saw him appear to land blows that troubled the young Mexican in the early going. Alvarez played good defense, and he floored Kirkland in the first round, displaying his power and his technique in knocking down an aggressive opponent.
However, Kirkland kept coming at Alvarez and the fight entered the third round with both men working hard and the feeling that the fight would not go the distance. Kirkland continued to move forward, keeping "Canelo" against the ropes and scoring points with a barrage of punches while looking for an opening.
At around the two minute mark, Alvarez landed an uppercut that sent Kirkland to the canvas again. Kirkland got up, but it was clear that he did not have his legs under him. Kirkland was going to try to survive the round, but Alvarez had an opportunity to close out the fight. The question was would he take it?
Alvarez closed in on Kirkland, putting his opponent's back to the ropes. Kirkland was hurt, but he was still dangerous, pawing with punches and loading up for one big shot.
But it was the big shot "Canelo" threw that ended the night. Kirkland never saw it coming, as he was loading up with a huge right hand of his own. The right Alvarez threw cracked Kirkland in the jaw, and his eyes went blank. His big right hand whizzed harmlessly over the head of a ducking Alvarez, providing the momentum for the spin that left Kirkland prone on the canvas.
Saul "Canelo" Alvarez went on to defeat Miguel Cotto in his second fight of 2015 and he is clearly one of boxing's biggest stars heading into 2016. On May 9th Alvarez added another reel to his highlight film when he knocked out James Kirkland with the 2015 "Knock Out of the Year".
Photo by naoki fukuda