Fans Will Keep On Paying For Meaningless Fights If Promoters Do Their Job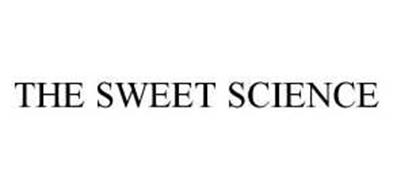 Everyone knows that Snoop Dogg coined the phrase, "The game is to be sold, not told." This expression is a part of his persona, a large part of which is that he makes us feel like he knows something that we don't know. With every Snoop song that we download, or album that we purchase, we are buying the game that he is selling us. And it does not have to be good music. Hell, I can't even remember the last time I bought an album, let alone a rap album by a 40 year old rapper name Snoop Dogg.
But I sure will listen to his songs when they are shoved down my throat on the radio. Whether or not his product is still great, Snoop Dogg's new music seems to always be played on the airwaves. And those that listen to any Top 40 radio station have heard of his name.
So if your name was Snoop Dogg, and you were a 40 year old rapper whose music is somewhat watered down for the mainstream, but it was still generating a profit, wouldn't you continue making records?
In that sense, Snoop is just like an aging boxer who continues to throw them blows. The business of music has the same formula as it does in boxing. The idea is to milk a profitable product.
And this boxing game is cold, is it not? Just as cold as that fifty dollar bill that we shell out for every Floyd Mayweather vs. Paul Spadafora type of fight. (Mayweather vs. Paul Spadafora, are you freaking kidding me?)
Here is a news flash for you. The promoters in boxing do not want this sport to be organized. They want us to keep thirsting for the big match between Pacquiao and Mayweather until there are no other fights out there to digest. Their job is to present an attraction i.e. Pacquiao, and make a lot of money. That is all. Nowhere in the resume of a promoter does it state: clean up the debauchery in this sport and give the fans the fights that they want to see whenever they want to see them.
Boxing is a business. And as long as the tickets keep selling in the arenas, and money keeps generating, it is hardly sink or swim for any decision maker in this sport.
We have grown to accept this norm in boxing. For every Manny Pacquiao vs. Miguel Cotto fight there is a Manny Pacquiao vs. Joshua Clottey. For every Floyd Mayweather vs. Oscar De la Hoya, there is a Mayweather vs. Arturo Gatti.
Collect them easy W's to obtain a fancy record, that's the trick. The best do not always have to face the most threatening opponents in boxing in order to make a living. The sport just does not work that way. They only face the best when there are no other alternatives.
So goes the business of our grand game. The tease of something greater than it really is. The Manny Pacquiao vs. Clottey fights. The disgust on our faces watching a mummy, that we thought was a fighter, stalk someone around the ring without throwing a punch.
Why risk the fame? Why risk losing? Why risk career longevity? Lose all of that over one potentially disastrous fight? Hey, it is only fifty dollars for us to watch a PPV fight but it makes millions for them to keep winning.
Forbes Magazine called Floyd Mayweather Jr. the second richest athlete in sports because he made $65 million dollars last year. He only fought one time in 2010 to generate that much money. And we are worried about the fact that he owes $3 million dollars to the IRS. Since when has Mayweather cared about what boxing fans think? Maybe he did in late 2006 before Oscar De la Hoya signed a contract to fight him. Maybe he only cares about boxing fans when he actually decides to fight. I don't know what he thinks. But he probably does not worry about how we pay our bills, that is for sure. Money is on his mind. And when he is making sixty five million dollars for thirty six minutes of work we cannot blame him.
Like him or not, Mayweather had to go through a bunch to become the most popular American boxer. The Money Man's fight with Oscar De la Hoya was rescheduled twice before it actually happened, and Floyd had to move up to 154 pounds for it to work. Big fights take time. And the longer we have to wait, the more we build interest. Wladimir Klitschko vs. David Haye was rescheduled numerous times before they agreed to fight on July 2nd. Mike Tyson vs. Evander Holyfield was postponed for five years before they threw down.
The nature of this business is to create an attraction, and keep it viable. The fighters, managers, promoters, and television stations that cover the sport all understand this concept. And it is just bad business to put a revenue generating fighter's career at risk against an opponent with nothing to lose when there is no other reason to do so besides pleasing the masses.
Robert Guerrero's quest to fight Juan Manuel Marquez is a recent example. Guerrero (28-1) has been clamoring for a fight against top lightweight Juan Manuel Marquez (52-5-1) for years. The Northern California native has stated several times that he has the antidote to defeat Marquez and has even called him scared.
But there is little benefit for Marquez, who is 37 years old, to fight a lesser known younger opponent like Guerrero when he is attempting to get Manny Pacquiao in the ring. What if Guerrero knocks Marquez out? Then what happens? Marquez's career at the championship level would be practically history, especially if he lost to Robert Guerrero, an athlete that a great majority of sports fans do not even know.
So how do we sell a fight between Marquez and Guerrero?
We get Guerrero in the ring with Michael Katsidis. The Australian knocked Marquez down in their fight a few months ago. If Guerrero impresses against Katsidis then hey, we might have an interesting fight on our hands between Marquez and Guerrero in the near future.
Sell, sell, and sell.
Remember, Jack Dempsey only defended his heavyweight title seven times in his six years as heavyweight champion in the 1920's but he is considered a legend. Joe Louis had a "Bum of the Month" club and reigned throughout the 1940's without facing anyone of significance in that decade besides Billy Conn and Jersey Joe Walcott. And Mike Tyson was considered a phenomenon in the 1980's although he never defeated a marquee opponent in their prime. All three fighters were handled by the most respected promoters of their time Tex Rickard, Mike Jacobs, and Don King respectively. They were promoters who knew how to manufacture a fight to intrigue boxing fans even if that fight was a mismatch.
History has proven that this sport will continue to prosper as long as fight fans watch and pay for meaningless fights. Just like a song that everyone hears but nobody cares about. Welcome to the boxing mainstream my friends, sometimes it just ain't pretty.
What's my name, fool? Snoop Dogg.
2015 Fight of the Year – Francisco Vargas vs Takashi Miura
The WBC World Super Featherweight title bout between Francisco Vargas and Takashi Miura came on one of the biggest boxing stages of 2015, as the bout served as the HBO pay-per-view's co-main event on November 21st, in support of Miguel Cotto vs Saul Alvarez.
Miura entered the fight with a (29-2-2) record and he was making the fifth defense of his world title, while Vargas entered the fight with an undefeated mark of (22-0-1) in what was his first world title fight. Both men had a reputation for all-out fighting, with Miura especially earning high praise for his title defense in Mexico where he defeated Sergio Thompson in a fiercely contested battle.
The fight started out hotly contested, and the intensity never let up. Vargas seemed to win the first two rounds, but by the fourth round, Miura seemed to pull ahead, scoring a knock-down and fighting with a lot of confidence. After brawling the first four rounds, Miura appeared to settle into a more technical approach. Rounds 5 and 6 saw the pendulum swing back towards Vargas, as he withstood Miura's rush to open the fifth round and the sixth round saw both men exchanging hard punches.
The big swinging continued, and though Vargas likely edged Miura in rounds 5 and 6, Vargas' face was cut in at least two spots and Miura started to assert himself again in rounds 7 and 8. Miura was beginning to grow in confidence while it appeared that Vargas was beginning to slow down, and Miura appeared to hurt Vargas at the end of the 8th round.
Vargas turned the tide again at the start of the ninth round, scoring a knock down with an uppercut and a straight right hand that took Miura's legs and sent him to the canvas. Purely on instinct, Miura got back up and continued to fight, but Vargas was landing frequently and with force. Referee Tony Weeks stepped in to stop the fight at the halfway point of round 9 as Miura was sustaining a barrage of punches.
Miura still had a minute and a half to survive if he was going to get out of the round, and it was clear that he was not going to stop fighting.
A back and forth battle of wills between two world championship level fighters, Takashi Miura versus "El Bandido" Vargas wins the 2015 Fight of the Year.
WATCH RELATED VIDEOS ON BOXINGCHANNEL.TV
Jan 9 in Germany – Feigenbutz and De Carolis To Settle Score
This coming Saturday, January 9th, the stage is set at the Baden Arena in Offenburg, Germany for a re-match between Vincent Feigenbutz and Giovanni De Carolis. The highly anticipated re-match is set to air on SAT.1 in Germany, and Feigenbutz will once again be defending his GBU and interim WBA World titles at Super Middleweight.
The first meeting between the two was less than three months ago, on October 17th and that meeting saw Feigenbutz controversially edge De Carolis on the judge's cards by scores of (115-113, 114-113 and 115-113). De Carolis scored a flash knock down in the opening round, and he appeared to outbox Feigenbutz in the early going, but the 20 year old German champion came on in the later rounds.
The first bout is described as one of the most crowd-pleasing bouts of the year in Germany, and De Carolis and many observers felt that the Italian had done enough to win.
De Carolis told German language website RAN.DE that he was more prepared for the re-match, and that due to the arrogance Feigenbutz displayed in the aftermath of the first fight, he was confident that he had won over some of the audience. Though De Carolis fell short of predicting victory, he promised a re-vamped strategy tailored to what he has learned about Feigenbutz, whom he termed immature and inexperienced.
The stage is set for Feigenbutz vs De Carolis 2, this Saturday January 9th in Offenburg, Germany. If you can get to the live event do it, if not you have SAT.1 in Germany airing the fights, and The Boxing Channel right back here for full results.
2015 Knock Out of the Year – Saul Alvarez KO's James Kirkland
On May 9th of 2015, Saul "Canelo" Alvarez delivered a resonant knock-out of James Kirkland on HBO that wins the 2015 KO of the Year.
The knock-out itself came in the third round, after slightly more than two minutes of action. The end came when Alvarez delivered a single, big right hand that caught Kirkland on the jaw and left him flat on his back after spinning to the canvas.Alvarez was clearly the big star heading into the fight. The fight was telecast by HBO for free just one week after the controversial and disappointing Floyd Mayweather Jr. and Manny Pacquiao fight, and Alvarez was under pressure to deliver the type of finish that people were going to talk about. Kirkland was happy to oblige Alvarez, taking it right to Alvarez from the start. Kirkland's aggression saw him appear to land blows that troubled the young Mexican in the early going. Alvarez played good defense, and he floored Kirkland in the first round, displaying his power and his technique in knocking down an aggressive opponent.
However, Kirkland kept coming at Alvarez and the fight entered the third round with both men working hard and the feeling that the fight would not go the distance. Kirkland continued to move forward, keeping "Canelo" against the ropes and scoring points with a barrage of punches while looking for an opening.
At around the two minute mark, Alvarez landed an uppercut that sent Kirkland to the canvas again. Kirkland got up, but it was clear that he did not have his legs under him. Kirkland was going to try to survive the round, but Alvarez had an opportunity to close out the fight. The question was would he take it?
Alvarez closed in on Kirkland, putting his opponent's back to the ropes. Kirkland was hurt, but he was still dangerous, pawing with punches and loading up for one big shot.
But it was the big shot "Canelo" threw that ended the night. Kirkland never saw it coming, as he was loading up with a huge right hand of his own. The right Alvarez threw cracked Kirkland in the jaw, and his eyes went blank. His big right hand whizzed harmlessly over the head of a ducking Alvarez, providing the momentum for the spin that left Kirkland prone on the canvas.
Saul "Canelo" Alvarez went on to defeat Miguel Cotto in his second fight of 2015 and he is clearly one of boxing's biggest stars heading into 2016. On May 9th Alvarez added another reel to his highlight film when he knocked out James Kirkland with the 2015 "Knock Out of the Year".
Photo by naoki fukuda