Shane Mosley: He Couldn't Versus Mayweather And Wouldn't Versus Pacquiao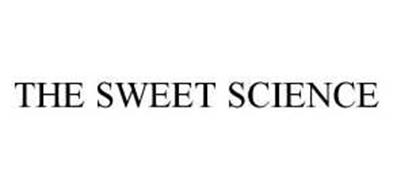 When former three division champ Shane Mosley 46-7-1 (39) signed to fight WBO welterweight title holder Manny Pacquiao 53-3-2 (38), most observers were pretty confident that based on Mosley's recent history, he probably wouldn't win, but he'd at least push Pacquiao to fight and treat the fans to an exciting bout. Pacquiao represented another huge payday for Mosley and one last chance for him to redeem himself having coming off of two underwhelming showings against Floyd Mayweather and Sergio Mora in his last two bouts.
For Pacquiao, he wanted to beat Mosley more impressively than Mayweather did this time last year and make history by being the first fighter to stop Shane since he turned pro in 1993. So it was easy to see why the ballyhoo for the fight was huge. If nothing else the two warriors would deliver a thrilling fight for as long as it lasted. Only a funny thing happened once the two fighters stepped into the ring. Mosley came to grips with what mostly everyone was saying before the fight, that he was too old and civilized to mess with Manny and if he tried to push the issue on fight night, the reality would more than hurt, it would be embarrassing for the almost 40 year-old Pomona legend. And fighters fear being embarrassed more than they do losing or getting knocked out.
There's only two things that can make a fighter shut down and look to do just enough not to get knocked out or win. The first is the fight is a set up and the fighter who's not really taking any risk to win knows it – or he's afraid of what very well might happen to him physically if he dares to press the issue and fights with all he has to win. This past Saturday night we saw this from Shane Mosley during the course of the 12-rounds the fight went. Shane did all he could to prevent Pacquiao from getting the thing he wanted most, a stoppage win over him to add to his escalating legacy. So basically Mosley got what he wanted – he made a ton of money and wasn't stopped.
I have no doubt that walking to the ring that night Mosley's intent was to derail the Pacquiao express. No way the fight was a set up before the fighters exchanged blows at the bell for round one. However, that changed when Pacquiao asserted himself and had answers for everything Mosley thought he wanted to do. And after Manny dropped Shane for only the second time of his career in the third round,
Mosley accepted that he couldn't win the fight and the only thing he could do was try to keep Pacquiao from stopping him. And on the night of May 7th 2011, losing on his feet looked much better to Mosley than trying to win the fight and maybe getting stopped in the process.
See, those double and triple jabs that Shane threw were code in several ways. For starters, they were just enough to keep Pacquiao from really trying to take liberty with him because one of these times there just might be a big right hand behind one of them. And secondly they said "stay away from me." At first Manny was slightly fooled by them, but he soon caught on. And once he did it was as if Pacquiao said subconsciously that if you're not really trying to hurt me or win the fight, I won't try and kill you. I'll make a few runs and try to get the stoppage win, but it's not a matter of life and death and I respect your experience and reputation, so I'll be cool.
Again, forget about the official result and decision victory for Pacquiao. Just as he did with Joshua Clottey, Pacquiao showed Mosley enough that the thought of engaging him broke his will and forced him to fight to survive instead of to win. And doing that against even an old Mosley is impressive because of all the class fighters Mosley has fought no fighter ever made him submit in the ring. Not Oscar De La Hoya, Vernon Forrest, Winky Wright, Fernando Vargas, Ricardo Mayorga,
Miguel Cotto, Antonio Margarito or Floyd Mayweather. Sometimes when one fighter can force his opponent to give up before he knocks him out, it's more impressive than actually knocking him out. For Manny Pacquiao to show Shane Mosley enough in three rounds that Mosley basically says to himself, I know you can beat me and you don't have to stop me to prove it, is pretty spectacular.
No, Pacquiao didn't look like Sugar Ray Robinson's equal this past weekend, but he never was. In fact I don't think he's Sugar Ray Leonard or Roberto Duran's equal, but he's still the fighter of the decade based on what took place between 2000-2010. He's an all-time great but I think it's pretty clear he's turned the corner physically and if he really did injure his leg training, maybe that's another sign that he's beginning to decline ever so slightly.
Yes, we were duped and believed Shane would make it a fight. And in hindsight as it was stated here before the fight, Mosley's only shot was to empty his wagon early and try to catch lightning in a bottle and stop Pacquiao. But apparently Mosley and his trainer Naazim Richardson thought that it wasn't worth the risk and that's why they watched a lot of Pacquiao-Marquez II. Shane was never going to win the wait and react game, but it would enable him to navigate his way to
the finish line in second place of a two man race, and it did.
So there you have it. Floyd Mayweather was too technically proficient and cerebral for a 38 year old Mosley – Manny Pacquiao was too physically brilliant for a 39 year old Mosley. In essence Mosley couldn't beat Mayweather and wouldn't try to beat Pacquiao. You be the judge of what's more impressive?
Personally, I'm more impressed with Pacquiao breaking Mosley's will than I am with Mayweather trumping his skill. But that doesn't necessarily translate into a Pacquiao victory over Mayweather. At the end of the day both fighters beat an empty package in Shane Mosley and all that he has remaining, or should I say had, was his name. In actuality, both Victor Ortiz and Andre Berto would be riskier fights for both Pacquiao and Mayweather than Shane Mosley circa 2010-2011.
2015 Fight of the Year – Francisco Vargas vs Takashi Miura
The WBC World Super Featherweight title bout between Francisco Vargas and Takashi Miura came on one of the biggest boxing stages of 2015, as the bout served as the HBO pay-per-view's co-main event on November 21st, in support of Miguel Cotto vs Saul Alvarez.
Miura entered the fight with a (29-2-2) record and he was making the fifth defense of his world title, while Vargas entered the fight with an undefeated mark of (22-0-1) in what was his first world title fight. Both men had a reputation for all-out fighting, with Miura especially earning high praise for his title defense in Mexico where he defeated Sergio Thompson in a fiercely contested battle.
The fight started out hotly contested, and the intensity never let up. Vargas seemed to win the first two rounds, but by the fourth round, Miura seemed to pull ahead, scoring a knock-down and fighting with a lot of confidence. After brawling the first four rounds, Miura appeared to settle into a more technical approach. Rounds 5 and 6 saw the pendulum swing back towards Vargas, as he withstood Miura's rush to open the fifth round and the sixth round saw both men exchanging hard punches.
The big swinging continued, and though Vargas likely edged Miura in rounds 5 and 6, Vargas' face was cut in at least two spots and Miura started to assert himself again in rounds 7 and 8. Miura was beginning to grow in confidence while it appeared that Vargas was beginning to slow down, and Miura appeared to hurt Vargas at the end of the 8th round.
Vargas turned the tide again at the start of the ninth round, scoring a knock down with an uppercut and a straight right hand that took Miura's legs and sent him to the canvas. Purely on instinct, Miura got back up and continued to fight, but Vargas was landing frequently and with force. Referee Tony Weeks stepped in to stop the fight at the halfway point of round 9 as Miura was sustaining a barrage of punches.
Miura still had a minute and a half to survive if he was going to get out of the round, and it was clear that he was not going to stop fighting.
A back and forth battle of wills between two world championship level fighters, Takashi Miura versus "El Bandido" Vargas wins the 2015 Fight of the Year.
WATCH RELATED VIDEOS ON BOXINGCHANNEL.TV
Jan 9 in Germany – Feigenbutz and De Carolis To Settle Score
This coming Saturday, January 9th, the stage is set at the Baden Arena in Offenburg, Germany for a re-match between Vincent Feigenbutz and Giovanni De Carolis. The highly anticipated re-match is set to air on SAT.1 in Germany, and Feigenbutz will once again be defending his GBU and interim WBA World titles at Super Middleweight.
The first meeting between the two was less than three months ago, on October 17th and that meeting saw Feigenbutz controversially edge De Carolis on the judge's cards by scores of (115-113, 114-113 and 115-113). De Carolis scored a flash knock down in the opening round, and he appeared to outbox Feigenbutz in the early going, but the 20 year old German champion came on in the later rounds.
The first bout is described as one of the most crowd-pleasing bouts of the year in Germany, and De Carolis and many observers felt that the Italian had done enough to win.
De Carolis told German language website RAN.DE that he was more prepared for the re-match, and that due to the arrogance Feigenbutz displayed in the aftermath of the first fight, he was confident that he had won over some of the audience. Though De Carolis fell short of predicting victory, he promised a re-vamped strategy tailored to what he has learned about Feigenbutz, whom he termed immature and inexperienced.
The stage is set for Feigenbutz vs De Carolis 2, this Saturday January 9th in Offenburg, Germany. If you can get to the live event do it, if not you have SAT.1 in Germany airing the fights, and The Boxing Channel right back here for full results.
2015 Knock Out of the Year – Saul Alvarez KO's James Kirkland
On May 9th of 2015, Saul "Canelo" Alvarez delivered a resonant knock-out of James Kirkland on HBO that wins the 2015 KO of the Year.
The knock-out itself came in the third round, after slightly more than two minutes of action. The end came when Alvarez delivered a single, big right hand that caught Kirkland on the jaw and left him flat on his back after spinning to the canvas.Alvarez was clearly the big star heading into the fight. The fight was telecast by HBO for free just one week after the controversial and disappointing Floyd Mayweather Jr. and Manny Pacquiao fight, and Alvarez was under pressure to deliver the type of finish that people were going to talk about. Kirkland was happy to oblige Alvarez, taking it right to Alvarez from the start. Kirkland's aggression saw him appear to land blows that troubled the young Mexican in the early going. Alvarez played good defense, and he floored Kirkland in the first round, displaying his power and his technique in knocking down an aggressive opponent.
However, Kirkland kept coming at Alvarez and the fight entered the third round with both men working hard and the feeling that the fight would not go the distance. Kirkland continued to move forward, keeping "Canelo" against the ropes and scoring points with a barrage of punches while looking for an opening.
At around the two minute mark, Alvarez landed an uppercut that sent Kirkland to the canvas again. Kirkland got up, but it was clear that he did not have his legs under him. Kirkland was going to try to survive the round, but Alvarez had an opportunity to close out the fight. The question was would he take it?
Alvarez closed in on Kirkland, putting his opponent's back to the ropes. Kirkland was hurt, but he was still dangerous, pawing with punches and loading up for one big shot.
But it was the big shot "Canelo" threw that ended the night. Kirkland never saw it coming, as he was loading up with a huge right hand of his own. The right Alvarez threw cracked Kirkland in the jaw, and his eyes went blank. His big right hand whizzed harmlessly over the head of a ducking Alvarez, providing the momentum for the spin that left Kirkland prone on the canvas.
Saul "Canelo" Alvarez went on to defeat Miguel Cotto in his second fight of 2015 and he is clearly one of boxing's biggest stars heading into 2016. On May 9th Alvarez added another reel to his highlight film when he knocked out James Kirkland with the 2015 "Knock Out of the Year".
Photo by naoki fukuda