Boxing: Pure vs. Phony…HAUSER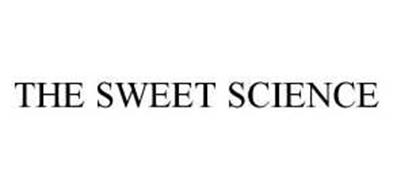 At its core, boxing is the purest of all sports. Two combatants, half-naked, square off in a one-on-one competition that tests their skill, courage, and resolve. Sadly, over the years, the essence of boxing has been undermined by greedy, incompetent, corrupt officials. Much of what one needs to know in order to understand why boxing is now a niche sport in the United States was on display on Saturday, June 25th.
The cornerstones of any successful professional sport are (1) recognized champions and (2) public confidence that the competition will be fairly conducted.
Boxing today meets neither of these criteria. The sport is plagued by phony belts. The four world sanctioning organizations exist in large part to support the lifestyles of their controlling parties. The ranking of fighters, the sanctioning of title bouts (and sometimes even their scoring) are based in significant measure on the sanctioning fees that particular fighters generate.
It's significant that the Word Boxing Council refers to its championship strap as "the green belt." Green is the color of money. Anyone can go online and buy an "authentic WBC championship belt" from a WBC merchandise site for $3,867.
Would Wimbledon put "authentic" championship trophies on sale? Would the Olympics sell "authentic" gold medals to the public? No organization that oversees a sport and respects its participants should sell its symbols of athletic supremacy to the public. Championship belts should be won in the ring, not bought.
By any credible accounting, Sergio Martinez is the middleweight champion of the world. He won the title by decisioning Kelly Pavlik and successfully defended it with dramatic knockout victories over Paul Williams and Sergei Dzinziruk.
But the WBC middleweight "champion" is Julio Cesar Chavez Jr. His road to the title was paved by WBC president-for-life Jose Sulaiman (who oversaw the process by which Martinez was stripped of his title).
Dmitry Pirog is the World Boxing Organization middleweight "champion." That wasn't expected to happen. Like the WBC, the WBO stripped Martinez of his belt to make way for a favored fighter (in this case, Danny Jacobs). But Jacobs couldn't hold up his end of the bargain and lost to Pirog.
Daniel Geale of Australia pays middleweight "championship-fight" sanctioning fees to the International Boxing Federation.
The World Boxing Association has three middleweight "champions." There's "super champion" Felix Sturm, "world champion" Gennady Golovkin, and "interim champion" Hassan N'Dam N'Jikam.
Except for Martinez, all of the above are phony champions. Just how phony was evident on June 25th.
Sturm fought Matthew Macklin in the "champion's" hometown of Cologne, Germany. The bout was televised in the United States live on Epix. It was understood going in that, if there was an outrageous decision, it would be in Sturm's favor. Felix might be a better boxer than Matthew. But on Saturday, Macklin fought a better fight. He clearly won eight of the twelve rounds. Two more were close.
I scored the fight 117-111 for Macklin. Judge Levi Martinez scored it 115-113 for Matthew, which was a bit of a stretch in Sturm's favor.
Then came the obscenity. Judges Roberto Ramirez and Jose Ignacio Martinez each scored the bout for Sturm by a 116-112 margin.
The decision was unfair to Macklin, who has made every sacrifice necessary to get to the point in his career where he was positioned to win a belt. The only consolation he has is that, had he won, he wouldn't have been a real world champion. That distinction, insofar as the middleweight division is concerned, still belongs to Sergio Martinez.
Meanwhile, Sturm is no longer a phony champion. He has been downgraded to the status of a phony phony champion. The outrageous scoring wasn't his fault; he didn't judge the fight. But he didn't win it either.
Meanwhile, look for Roberto Ramirez and Jose Ignacio Martinez to get more lucrative assignments from the WBA in recognition of their judging talents.
The tarnishing of the sweet science continued on Saturday night with a three-fight offering on HBO Boxing After Dark from St. Charles, Missouri (a suburb of St. Louis).
The HBO telecast began with 40-year-old journeyman Ray Austin vs. Bermane Stiverne for the WBC's phony "silver heavyweight championship." To put matters in perspective; Stiverne has been knocked out by Demetrice King, which is like losing a beauty contest to Roseanne Barr. Then, to prove that the loss to King was no fluke, Bermane fought to a draw against Charles Davis (another 40-year-old heavyweight, who has won 19 of 44 fights; scored a total of four knockouts in his career; and emerged victorious (drumroll, please) in none of his last six fights.
Austin-Stiverne was beyond horrible. Austin came into the fight out of shape, lumbered around the ring like his feet hurt, and exposed Stiverne as a club-level fighter. The primary drama attached to the bout was whether or not Ray's trunks (which kept sliding beneath his protective cup) would fall off. Leading on points, he was knocked out in the tenth round.
The WBC collected a sanctioning fee for Austin-Stiverne. Bermane is now the mandatory challenger for its phony heavyweight championship belt.
Next on the HBO telecast, Tavoris Cloud predictably knocked out Yusef Mack.
Then came Devon Alexander vs. Lucas Matthysse. Matthysse landed more punches than Alexander. Matthysse landed harder punches than Alexander. He also scored a knockdown in round four.
Alexander-Matthysse was not a championship fight. The judges were appointed by the Missouri State Athletic Commission. Did I mention that Alexander is from St. Louis?
Like Sturm, Alexander was awarded a gift decision. It wasn't as bad as the decision in Sturm-Macklin, but it was pretty bad.
Brett Miller scored the bout 96-93 for Matthysse. But he was overruled by Carlos Colon (96-93) and Denny Nelson (95-94), both of whom favored the house fighter. Fight fans might remember that Denny Nelson cast a 116-112 vote in favor of Alexander in his dubious win last year over Andriy Kotelnik.
In most professional sports, bad calls by officials are assumed to be good-faith errors in judgment. In boxing, particularly when it comes to the judging of fights, there's ample evidence to support the view that bad calls are often the result of something worse.
I can't reach into the hearts and minds of the judges who scored Sturm-Macklin and Alexander-Matthysse. I will say that their scoring speaks for itself.
Meanwhile, phony champions and mediocre officiating continue to undermine boxing.
Thomas Hauser can be reached by email at thauser@rcn.com. His next book (Winks and Daggers: An Inside Look at Another Year in Boxing) will be published by the University of Arkansas Press in August.
2015 Fight of the Year – Francisco Vargas vs Takashi Miura
The WBC World Super Featherweight title bout between Francisco Vargas and Takashi Miura came on one of the biggest boxing stages of 2015, as the bout served as the HBO pay-per-view's co-main event on November 21st, in support of Miguel Cotto vs Saul Alvarez.
Miura entered the fight with a (29-2-2) record and he was making the fifth defense of his world title, while Vargas entered the fight with an undefeated mark of (22-0-1) in what was his first world title fight. Both men had a reputation for all-out fighting, with Miura especially earning high praise for his title defense in Mexico where he defeated Sergio Thompson in a fiercely contested battle.
The fight started out hotly contested, and the intensity never let up. Vargas seemed to win the first two rounds, but by the fourth round, Miura seemed to pull ahead, scoring a knock-down and fighting with a lot of confidence. After brawling the first four rounds, Miura appeared to settle into a more technical approach. Rounds 5 and 6 saw the pendulum swing back towards Vargas, as he withstood Miura's rush to open the fifth round and the sixth round saw both men exchanging hard punches.
The big swinging continued, and though Vargas likely edged Miura in rounds 5 and 6, Vargas' face was cut in at least two spots and Miura started to assert himself again in rounds 7 and 8. Miura was beginning to grow in confidence while it appeared that Vargas was beginning to slow down, and Miura appeared to hurt Vargas at the end of the 8th round.
Vargas turned the tide again at the start of the ninth round, scoring a knock down with an uppercut and a straight right hand that took Miura's legs and sent him to the canvas. Purely on instinct, Miura got back up and continued to fight, but Vargas was landing frequently and with force. Referee Tony Weeks stepped in to stop the fight at the halfway point of round 9 as Miura was sustaining a barrage of punches.
Miura still had a minute and a half to survive if he was going to get out of the round, and it was clear that he was not going to stop fighting.
A back and forth battle of wills between two world championship level fighters, Takashi Miura versus "El Bandido" Vargas wins the 2015 Fight of the Year.
WATCH RELATED VIDEOS ON BOXINGCHANNEL.TV
Jan 9 in Germany – Feigenbutz and De Carolis To Settle Score
This coming Saturday, January 9th, the stage is set at the Baden Arena in Offenburg, Germany for a re-match between Vincent Feigenbutz and Giovanni De Carolis. The highly anticipated re-match is set to air on SAT.1 in Germany, and Feigenbutz will once again be defending his GBU and interim WBA World titles at Super Middleweight.
The first meeting between the two was less than three months ago, on October 17th and that meeting saw Feigenbutz controversially edge De Carolis on the judge's cards by scores of (115-113, 114-113 and 115-113). De Carolis scored a flash knock down in the opening round, and he appeared to outbox Feigenbutz in the early going, but the 20 year old German champion came on in the later rounds.
The first bout is described as one of the most crowd-pleasing bouts of the year in Germany, and De Carolis and many observers felt that the Italian had done enough to win.
De Carolis told German language website RAN.DE that he was more prepared for the re-match, and that due to the arrogance Feigenbutz displayed in the aftermath of the first fight, he was confident that he had won over some of the audience. Though De Carolis fell short of predicting victory, he promised a re-vamped strategy tailored to what he has learned about Feigenbutz, whom he termed immature and inexperienced.
The stage is set for Feigenbutz vs De Carolis 2, this Saturday January 9th in Offenburg, Germany. If you can get to the live event do it, if not you have SAT.1 in Germany airing the fights, and The Boxing Channel right back here for full results.
2015 Knock Out of the Year – Saul Alvarez KO's James Kirkland
On May 9th of 2015, Saul "Canelo" Alvarez delivered a resonant knock-out of James Kirkland on HBO that wins the 2015 KO of the Year.
The knock-out itself came in the third round, after slightly more than two minutes of action. The end came when Alvarez delivered a single, big right hand that caught Kirkland on the jaw and left him flat on his back after spinning to the canvas.Alvarez was clearly the big star heading into the fight. The fight was telecast by HBO for free just one week after the controversial and disappointing Floyd Mayweather Jr. and Manny Pacquiao fight, and Alvarez was under pressure to deliver the type of finish that people were going to talk about. Kirkland was happy to oblige Alvarez, taking it right to Alvarez from the start. Kirkland's aggression saw him appear to land blows that troubled the young Mexican in the early going. Alvarez played good defense, and he floored Kirkland in the first round, displaying his power and his technique in knocking down an aggressive opponent.
However, Kirkland kept coming at Alvarez and the fight entered the third round with both men working hard and the feeling that the fight would not go the distance. Kirkland continued to move forward, keeping "Canelo" against the ropes and scoring points with a barrage of punches while looking for an opening.
At around the two minute mark, Alvarez landed an uppercut that sent Kirkland to the canvas again. Kirkland got up, but it was clear that he did not have his legs under him. Kirkland was going to try to survive the round, but Alvarez had an opportunity to close out the fight. The question was would he take it?
Alvarez closed in on Kirkland, putting his opponent's back to the ropes. Kirkland was hurt, but he was still dangerous, pawing with punches and loading up for one big shot.
But it was the big shot "Canelo" threw that ended the night. Kirkland never saw it coming, as he was loading up with a huge right hand of his own. The right Alvarez threw cracked Kirkland in the jaw, and his eyes went blank. His big right hand whizzed harmlessly over the head of a ducking Alvarez, providing the momentum for the spin that left Kirkland prone on the canvas.
Saul "Canelo" Alvarez went on to defeat Miguel Cotto in his second fight of 2015 and he is clearly one of boxing's biggest stars heading into 2016. On May 9th Alvarez added another reel to his highlight film when he knocked out James Kirkland with the 2015 "Knock Out of the Year".
Photo by naoki fukuda