RASKIN'S RANTS: Bad Decisions, Bad Broadcasters & Bad Mullets (Because There Are No Good Mullets)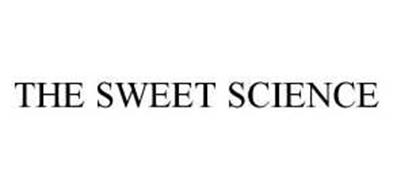 Raskin, you wanna tell Molina there is no such thing as a good mullet??
I had a funny feeling when I went to bed Saturday night that I'd wake up to some emails from angry boxing fans on Sunday morning, after a day that featured controversial decisions in both the Devon Alexander-Lucas Matthysse fight on HBO and the Felix Sturm-Matthew Macklin bout on Epix. On both Twitter and email, the fight fans didn't disappoint. We'll start this week's column with an email on the Alexander atrocity, and I'll use it as a springboard to weigh in on both hometown decisions:
Hi Eric,
I saw you didn't tweet all fight, then just said the decision made you vomit. Same here! (Well, not literally, but I assume you didn't actually vomit either.) That was a complete robbery, at worst Matthysse won by one point. That was a hometown screw-job in favor of Devon Alexander "The Grateful," plain and simple. How the heck did Dan Rafael score it for Alexander? He tweeted that Alexander was "winning easily" through three rounds, but even if you had it 3-0 for Alexander, they were close rounds and nobody was winning anything "easily." Of course, this is the same guy who says Berto defeated Ortiz and Pascal retained the title in the Hopkins rematch with a draw. So maybe I should just stop paying attention to his scoring.
Anyways, this decision pissed me off. Matthysse got robbed. He won more rounds, scored a knockdown, and just like Andreas Kotelnik, found out that no margin of victory is wide enough to beat Alexander in the Lou.
Thanks for letting me vent, please let me know how you saw it,
Billy P
Hi Billy,
I saw the fight very much the same as you did. I had it 96-93 for Matthysse. My sense going into the 10th round, after Alexander enjoyed an excellent ninth, was that even though the local fighter needed a couple of knockdowns to win on my personal card, I could see a case for him winning the fight if he kept the momentum and took the 10th without any knockdowns. But Matthysse won the final round comfortably. He won on my scorecard by three points. And, round-by-round scoring aside, it just felt obvious who the superior fighter had been. That's why I tweeted about vomiting. Close fight or not, a quality sporting event in which both men showed heart and put up world-class efforts ended with the guy who deserved to win being declared the loser. It happens all the time in boxing, but you never totally get used to it.
And it's especially nauseating when one of the judges hands in an unjustifiable scorecard. Carlos Colon's 96-93 tally for Alexander can not possibly be defended. Matthysse scored a knockdown in the fourth to win that round 10-8, and he won rounds seven, eight, and 10 convincingly. So if you give Alexander every other round, you end up with a score of 95-94 for Alexander. Of the six rounds that weren't emphatically dominated by Matthysse, the ninth was the only one that was a slam dunk to score. That means in order to see Alexander a winner, you had to lean his way on all five of the close rounds. To me, the 95-94 card of judge Denny Nelson (who, wouldn't you know, was one of the hacks who had Alexander beating Kotelnik 116-112 in St. Louis) was wrong, as was Rafael's if he had the same score—but there's a huge difference between a "wrong" scorecard and an utterly impossible card.
It seems there are people who viewed this as a close fight that could have gone either way. I'm not one of them. Alexander got a gift and should be 0-3 in his last three fights. Instead he's 2-1. I applaud his effort and his heart, and I don't blame him for what the judges did. But Lucas Matthysse was the better man on Saturday night.
And Matthysse ought to get together with Macklin and bond over a few beers, because "Mack The Knife" was the victim of a comparable hatchet job in Sturm's home country. I had Macklin winning 116-112, and there were enough close rounds that I could see a judge bending over backward to score it a draw (though you could also bend over backward to have Macklin winning by six points if you wanted). But the two 116-112 cards in Sturm's favor seemed pretty much impossible for a judge without an agenda to submit. You had to consciously say, "If Sturm can make this round remotely close, I'm going to find a way to give it to him" all fight long in order to favor him in eight of the 12 rounds. Or you have to be such an incompetent/unqualified judge that you score bodypunches the same as missed punches.
Ultimately, neither of these ranks as the worst decision I've ever seen (Joel Casamayor vs. Jose Armando Santa Cruz remains tough to top). But the rightful winner got the shaft in both fights. Fans have a right to be pissed. The politics of boxing once again found a way to overshadow the efforts of the athletes, soiling a pair of otherwise entertaining battles.
Okay, enough about scorecards that were filled out in advance. Let's get to the Rants, which were filled out at the very last possible second before my deadline on Sunday night:
• As infuriating as the Alexander-Matthysse judging was, a bit of praise is in order for ref Rafael Ramos, who saw that dangling tape whipping oh-so destructively around Matthysse's wrist in the seventh round, and went with "common sense" over "standard referee protocol" in waiting until the end of the round to do something about it.
• I'm really struggling with the question of whether the joy of making fun of Lennox Lewis is worth the pain of listening to Lennox Lewis. I can't even put into words the multi-layered awfulness that was his declaration, "My trainer used to say, 'If it ain't broke, don't fix it!'" But worse than that is when a guy is getting paid big money to provide expert analysis and can't take the time to learn the last name of the main event fighter. It's "Sturm," Lennox; not "Stern." This was not a fight featuring "The King Of All Media." This was a fight featuring "The King Of All Mediocrity."
• While I'm focusing on fighters-turned-broadcasters, on a more serious note, is it wrong of me to point out of that, for the second show in a row since his latest knockout loss, Roy Jones had trouble pronouncing a long but fairly basic word? I hope it's just coincidence.
• Hey, Bermane Stiverne: If you're going to spell out "BWARE" on the front of your trunks, can't you throw us a bone and put "KOKO" on the back?
• Link time! Here's a fairly entertaining cartoon about Wladimir Klitschko and David Haye (thanks to The Ring's Nigel Collins for directing me toward this): http://www.youtube.com/user/thefreeshow#p/u/0/TqFf-Lbk3w4
• Bonus link: In lieu of my own pithy "RIP" comment, I recommend reading Steve Farhood's tribute to his friend Nick Charles: http://www.tss.ib.tv/news/articles/12829-he-had-a-perfect-set-of-pipes-and-the-best-hair-in-the-business
• Oh, and one more link: It's time for America's favorite quiz game, "Real Person Or Giant Macy's Day Parade Balloon?" http://fightnews.com/Boxing/20110624king400.jpg
• Back to controversial decisions for a moment: I didn't score the Friday Night Fights bout between Mauricio Herrera and Mike Dallas Jr., so I can't say whether Teddy Atlas, Joe Tessitore, and Dallas were right to be so indignant. But I did think Atlas did a good job of explaining how devastating a bad decision can be to a boxer, how it might mean an extra 1,000 punches taken just to work your way back to where you were before that decision derailed you. (Although in this case, an immediate rematch on ESPN2, maybe for main-event money, would give Dallas a chance to get back there with one fight and, hopefully, not require 1,000 punches taken.)
• Really, John Molina? The partial mullet, stretching across the middle two-thirds of your mullet zone? It's like the mullet and the rat tail had a mutant baby. I can't believe I'm saying this, but I think that looks worse than a regular old mullet.
• Good job by the ESPN2 cameramen and production crew, getting a close-up of the cut over Rob Frankel's right eye after his fight with Molina was stopped, helping viewers understand ref Raul Caiz Jr.'s decision to halt the fight. Once your cuts start developing their own cuts, a stoppage is probably in order.
• Just a couple of years ago, James Kirkland bludgeoned Bryan Vera en route to an eighth-round knockout win over HBO. Now Kirkland is appearing on Vera's Telefutura undercards. Funny how things work out sometimes.
• For what it's worth, Kirkland is still undefeated in fights in which Ann Wolfe is in his corner. He's also still undefeated in fights in which he doesn't get hit.
• I'm moderately pumped that Marcos Maidana vs. Robert Guerrero has been signed. I'm full-on geeked that Michael Katsidis vs. Erik Morales is in the works. And I could care less that the second fight features guys who recently lost to the guys in the first fight.
• You had to love this quote from Bob Arum about Julio Cesar Chavez Jr. and Saul Alvarez: "Neither guy looks to me to be a great fighter and either guy could lose on the way there." There's no "yesterday I was lying" here. That's all Arum telling the truth, and I wish I could have seen Chavez's reaction to it.
• I love the fact that we live in a world in which Al Bernstein can video blog into his camera phone while riding a horse, then post it on the web within minutes. Al, you've come a long way since I helped you download Skype so you could appear on Ring Theory. Next time you come on the podcast, I expect you to Skype in while rollerblading or swimming with dolphins.
Eric Raskin can be contacted at RaskinBoxing@yahoo.com. You can follow him on Twitter @EricRaskin and listen to new episodes of his podcast, Ring Theory, at http://ringtheory.podbean.com.
2015 Fight of the Year – Francisco Vargas vs Takashi Miura
The WBC World Super Featherweight title bout between Francisco Vargas and Takashi Miura came on one of the biggest boxing stages of 2015, as the bout served as the HBO pay-per-view's co-main event on November 21st, in support of Miguel Cotto vs Saul Alvarez.
Miura entered the fight with a (29-2-2) record and he was making the fifth defense of his world title, while Vargas entered the fight with an undefeated mark of (22-0-1) in what was his first world title fight. Both men had a reputation for all-out fighting, with Miura especially earning high praise for his title defense in Mexico where he defeated Sergio Thompson in a fiercely contested battle.
The fight started out hotly contested, and the intensity never let up. Vargas seemed to win the first two rounds, but by the fourth round, Miura seemed to pull ahead, scoring a knock-down and fighting with a lot of confidence. After brawling the first four rounds, Miura appeared to settle into a more technical approach. Rounds 5 and 6 saw the pendulum swing back towards Vargas, as he withstood Miura's rush to open the fifth round and the sixth round saw both men exchanging hard punches.
The big swinging continued, and though Vargas likely edged Miura in rounds 5 and 6, Vargas' face was cut in at least two spots and Miura started to assert himself again in rounds 7 and 8. Miura was beginning to grow in confidence while it appeared that Vargas was beginning to slow down, and Miura appeared to hurt Vargas at the end of the 8th round.
Vargas turned the tide again at the start of the ninth round, scoring a knock down with an uppercut and a straight right hand that took Miura's legs and sent him to the canvas. Purely on instinct, Miura got back up and continued to fight, but Vargas was landing frequently and with force. Referee Tony Weeks stepped in to stop the fight at the halfway point of round 9 as Miura was sustaining a barrage of punches.
Miura still had a minute and a half to survive if he was going to get out of the round, and it was clear that he was not going to stop fighting.
A back and forth battle of wills between two world championship level fighters, Takashi Miura versus "El Bandido" Vargas wins the 2015 Fight of the Year.
WATCH RELATED VIDEOS ON BOXINGCHANNEL.TV
Jan 9 in Germany – Feigenbutz and De Carolis To Settle Score
This coming Saturday, January 9th, the stage is set at the Baden Arena in Offenburg, Germany for a re-match between Vincent Feigenbutz and Giovanni De Carolis. The highly anticipated re-match is set to air on SAT.1 in Germany, and Feigenbutz will once again be defending his GBU and interim WBA World titles at Super Middleweight.
The first meeting between the two was less than three months ago, on October 17th and that meeting saw Feigenbutz controversially edge De Carolis on the judge's cards by scores of (115-113, 114-113 and 115-113). De Carolis scored a flash knock down in the opening round, and he appeared to outbox Feigenbutz in the early going, but the 20 year old German champion came on in the later rounds.
The first bout is described as one of the most crowd-pleasing bouts of the year in Germany, and De Carolis and many observers felt that the Italian had done enough to win.
De Carolis told German language website RAN.DE that he was more prepared for the re-match, and that due to the arrogance Feigenbutz displayed in the aftermath of the first fight, he was confident that he had won over some of the audience. Though De Carolis fell short of predicting victory, he promised a re-vamped strategy tailored to what he has learned about Feigenbutz, whom he termed immature and inexperienced.
The stage is set for Feigenbutz vs De Carolis 2, this Saturday January 9th in Offenburg, Germany. If you can get to the live event do it, if not you have SAT.1 in Germany airing the fights, and The Boxing Channel right back here for full results.
2015 Knock Out of the Year – Saul Alvarez KO's James Kirkland
On May 9th of 2015, Saul "Canelo" Alvarez delivered a resonant knock-out of James Kirkland on HBO that wins the 2015 KO of the Year.
The knock-out itself came in the third round, after slightly more than two minutes of action. The end came when Alvarez delivered a single, big right hand that caught Kirkland on the jaw and left him flat on his back after spinning to the canvas.Alvarez was clearly the big star heading into the fight. The fight was telecast by HBO for free just one week after the controversial and disappointing Floyd Mayweather Jr. and Manny Pacquiao fight, and Alvarez was under pressure to deliver the type of finish that people were going to talk about. Kirkland was happy to oblige Alvarez, taking it right to Alvarez from the start. Kirkland's aggression saw him appear to land blows that troubled the young Mexican in the early going. Alvarez played good defense, and he floored Kirkland in the first round, displaying his power and his technique in knocking down an aggressive opponent.
However, Kirkland kept coming at Alvarez and the fight entered the third round with both men working hard and the feeling that the fight would not go the distance. Kirkland continued to move forward, keeping "Canelo" against the ropes and scoring points with a barrage of punches while looking for an opening.
At around the two minute mark, Alvarez landed an uppercut that sent Kirkland to the canvas again. Kirkland got up, but it was clear that he did not have his legs under him. Kirkland was going to try to survive the round, but Alvarez had an opportunity to close out the fight. The question was would he take it?
Alvarez closed in on Kirkland, putting his opponent's back to the ropes. Kirkland was hurt, but he was still dangerous, pawing with punches and loading up for one big shot.
But it was the big shot "Canelo" threw that ended the night. Kirkland never saw it coming, as he was loading up with a huge right hand of his own. The right Alvarez threw cracked Kirkland in the jaw, and his eyes went blank. His big right hand whizzed harmlessly over the head of a ducking Alvarez, providing the momentum for the spin that left Kirkland prone on the canvas.
Saul "Canelo" Alvarez went on to defeat Miguel Cotto in his second fight of 2015 and he is clearly one of boxing's biggest stars heading into 2016. On May 9th Alvarez added another reel to his highlight film when he knocked out James Kirkland with the 2015 "Knock Out of the Year".
Photo by naoki fukuda