News and Notes From the NABF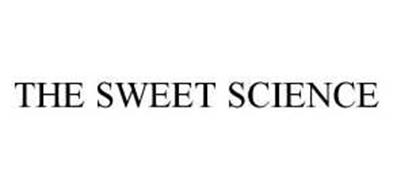 The NABF Annual Convention was held June 5-8 at the Resorts Hotel and Casino in Atlantic City, New Jersey. Delegates from Canada, the United States, and Mexico met to review the priority actions of the sport of boxing.
Over 100 delegates coming from many different states of these three countries unanimously re-elected NABF president Joe Dwyer and his Executive Committee for a new two-year term.
WBC President Jose Sulaiman addressed the audience with a sensitive message which included a report of the WBC Cares Program and the presentation of a medal to Keaton Wong, a WBC Honorary Champion, who sadly passed away a few days ago after his high school graduation.
Dr. Sulaiman and the NABF family have launched the Tornado Relief Fund with the NABF matching all the funds raised during the convention and the WBC matching the complete amount.
These efforts will help victims of Iowa, Alabama, Tennessee and Missouri.
PRESIDENT'S MESSAGE – JUNE 2011
By Joe Dwyer
Irish eyes were smiling when the sun came out on the Atlantic City Boardwalk, signaling the opening of the 43rd annual NABF convention. I want to thank the delegates for re-electing me to my second term as president, together with our Executive Committee. We are committed to continue to work hard for the improvement of your organization.
Resorts International Hotel provided a nice stetting for our convention, and both the judges and referees clinics were both well attended and received. WBC President Jose Sulaiman attended both and gave insight to means of improving performance in both ares of officiating. Duane Ford and Jay Nady have our unending thanks and gratitude for an outstanding job as only they can do it.
The time has come, and we will be implementing a new incentive to all NABF-rated boxers:
When any NABF-rated boxer meets another NABF-rated boxer in a 10 or 12-round NABF elimination bout, the winner will become the new NABF No. 1 rated contender.
Any champion at the time of his mandatory defense who fails to meet the # 1 contender will then be vacated of his/her title.
The highlight of the convention had to be the awards dinner, when I was honored to present the Nick Charles "Good Guy Award" to actor Holt McCallany, star of the series, "Lights Out," on the FX network. Holt was most gracious, signing autographs and posing for photos with our members. 2011 Award winners were also honored at that time, including welterweight champion Shawn Porter, matchmaker Nate Yoder, and promoter Russ Young. On behalf of WBC Cares, Jill Diamond presented an award to Monique McClaine (13 years old) as the "Youngest World Boxing Cares Ambassador."
There is none better than Don Griffin, who did an outstanding as our auctioneer, and we thank Gale Van Hoy and Rick Crocker for their efforts in securing great boxing items.
We are off to a good start, with 10 NABF title bouts to be contested during June and July. In closing I want to thank our Executive Committee for their untiring work throughout the past year, as well as to each of the members who attended and supported our Convention.
In your corner,
Joe Dwyer
NABF CONVENTION NEWS
By Bob Newman and Jill Diamond
Newly re-elected NABF President Joe Dwyer welcomed everyone at the general session of the NABF convention on Tuesday in Atlantic City. Despite the economy, the NABF has had 26 title fights in the last year. Concerning mandatory challenger status, Dwyer explained that being rated No. 1 didn't make a fighter the mandatory challenger – the date of the last mandatory defense determined the mandatory. Dwyer referred everyone to the NABF website for upcoming events, discussed the issue of a real belt vs. an ersatz 'world' title when it came to women, and said the judges clinic would be held by Duane Ford. Also, the board would be running for re-election in unity. Dwyer was very pleased that so many from Mexico and Canada made the journey to the convention.
WBC President Jose Sulaiman spoke and expressed great satisfaction with the advances made by the WBC Medical Congress – he said everyone in all bodies were acting in unity and there were no fatalities this year. Sulaiman went on to say that referees learn by watching each other, and judges should be objective and not be influenced by fans or preconceptions: "It is the objective of the NABF and WBC to have excellent officials." He is creating guidelines to monitor officials throughout the years. Sulaiman concluded, "The boxer is king and we should go to all lengths to treat them as such."
The by-laws were changed to read that any champion fighter who fights within their weight division and loses, their title can be vacated.
WBC Executive Secretary Mauricio Sulaiman commented that everyone says Mexico is dangerous, but last night an 80 year-old woman stole WBC President Jose Sulaiman's wheelchair! It was all a misunderstanding – he finally got it back this morning.
The film, "Risen," won the Bronze Palm Award at the 2011 Mexican International Film festival.
Day 2
At the general assembly it was decided to try and have the next conventiion in Mexico, out of fairness and cost to our Mexican delegates. Also, it will be the 50th Anniversary of the NABF's association with the WBC. We also collected $800 for the Tornado Releif fund, which will be matched and then matched again.
The Judges seminar was held by Jay Nady in his usual competent and energetic style. The supervisors met with Lee Peters, and went over the rules and shared experiences with each other.
The Awards Ceremony was a great success. A great part of it – and terrific fun – is the auction and raffle hosted by Gale, Glen and our fabulous MC, Donny G! Holt McConnally, star of Lights Out, won the first "Nick Charles Good Guy Award." Joe Dwyer was very emotiuonal during its presentation. Also, Jose Sulaiman presented Holt an award for his work and named him a WBC Ambassador. Our youngest WBC Cares Ambassador, Monique McClaine (13 years old), was honored, as were Nate Yoder, Shawn Porter, Fernando Guerrero, Prize Fight Promotions, and Four Corners (for Best Fight of the Year). We also did a 10-count for our beloved Genaro Hernandez, who passed the day before. Lee Peters received a the President's Award, which was a complete and welcome surprise to him.
Given the many events and personal issues during the convention, it was one to remember and a treasured, shared experience.
NABF'S NEWEST CHAMP
AMANDA SERRANO: NABF FEMALE CHAMP
By Jill Diamond
I thought you'd like meeting the NABF's newest champ. Amanda is our featherweight titleholder, taking it in 1:40 of round one. She's Bob Duffy's newest star at 360.
Amanda Serrano is a visual artist focusing on mixed-media sculpture and installation art. Born in the United States, she has lived and traveled extensively throughout Europe, Mexico, as well as the U.S. She earned a bachelor of arts and a masters and studied at Academy of Art in San Francisco. Inspired by the ocean's ability to transform discarded glass into perfectly and uniquely formed sandblasted gems, she develops eco-friendly art that celebrates transformation, redemption, and beauty in everyday objects that are commonly thrown away. Not bad!
GRADY BREWER
By Claude Jackson
For those who did not see the television broadcast or results of this past Friday's NABF super welterweight title match, here are the results:
Grady Brewer, 153.7, Lawton, Oklahoma, WTKO4 (2:16) over Fernando Guerrero, 152.7, Salisbury, Maryland.
Guerrero, our former middleweight champion, gave up that title and came down in weight to fight as a super welter – and just seemed not strong enough at this lower weight to hold off veteran (40+ years old) Brewer. Guerrero started fairly strong, but once Brewer, winner of season 2 of the TV series "The Contender," found the target with his right hands, he sent Guerrero down twice in round four when referee Jon Schorle stopped the fight.
Judges: Jesus Sandoval (former WBC and NABF SF champion under the name of Jesus Chavez) – 29-28 Guerrero; Perry Hillin – 29-28 Guerrero; David DeAlejandro – 30-27 Guerrero.
The show started off with a wild action heavyweight six-rounder that saw Maurice Byarm and Homero Fonseca slug it out to a draw decision.
Karim Mayfield stopped veteran Stevie Forbes in the first televised fight (welterweights) at 1:03 of the 10th round when Forbes absorbed several hard punches to the head without firing back in return.
Javontae Starks W4 (SD) over Antonio Gamez – the decision was loudly booed by the spectators.
Cory Yett WKO1 (0:23) Zach Briones in a four-round welterweight match between two young pros from Austin.
Promoter: Prize Fight Boxing.
Arena: Erwin Center – University of Texas.
Televised on ESPN2.
UPCOMING NABF TITLE FIGHTS & UPDATES
By Joe Dwyer
July 8 (168 pounds): Jesus Gonzalez vs Henry Buchanan for the vacant title in Phoenix.
July 15 (130 pounds): Champion Diego Magdaleno vs Alejandro Perez in a title defense in Las Vegas.
July 13 (140 pounds): Champion Josesito Lopez defends against Steve Upsher-Chambers in Reno.
NABF TITLE FIGHTS – RESULTS 2011
By Joe Dwyer
January 22 (130 pounds) Josesito Lopez defeated Mike Dallas by KO7 in Lemoore,Ca., to win the vacant title.
January 28 (140) Diego Magdaleno defeated Marcos Leonardo Jimenez by TKO5 in Las Vegas, Nev., to win the vacant title.
February 4 (190) Champion Lateef Kayode defeated Nick Iannuzzi by unanimous decision at Chumash Casino to retain the title.
February 5 (105) Juanito Hernandez defeated Moises Fuentes by unanimous decision; Hernandez failed to make weight, title remains vacant.
February 18 (147) Shawn Porter defends and retains his welterweight title against Anges Adjaho by unanimous decision in Salisbury, Md.
February 18 (160) Fernando Guerrero defends and retains his middleweight title by unanimous decision against Derrick Findley in Salisbury, Md.
March 4 (175) Ishmayl Sillakh beats Yordanis Despaigne in Lake Buena Vista, Fla.
March 26 (126) Matt Remillard lost his defense of the title to Miguel Angel Garcia in Atlantic City, N.J.
April 1 (135, vacant) Hank Lundy beats Tyrese Hendrix at Foxwoods Resort Casino in Mashantucket, Ct.
June 10 (190) Champion Lateef Kayode defeated Matt Godfrey by unanimous decision in Santa Ynez, Ca.
June 11 (126, female) Amanda Serrano defeated Jennifer Scott by TKO 1 in New York City.
June 11: (112) Luis May W KO 11 Omar Lina in defense of NABF flyweight belt in Valladoid, Yucatan, Mexico.
June 17 (154) Grady Brewer beat Fernanado Guerrero for the vacant title in Austin, Tex.
June 18 (105) Armando Torres W TKO 9 Ivan Meneses to win the vacant NABF strawweight title at Foro Polanco in Mexico City.
June 25 (115) NABF super flyweight champ Jose Salgado retained his title by KO 4 against German Meraz.
2015 Fight of the Year – Francisco Vargas vs Takashi Miura
The WBC World Super Featherweight title bout between Francisco Vargas and Takashi Miura came on one of the biggest boxing stages of 2015, as the bout served as the HBO pay-per-view's co-main event on November 21st, in support of Miguel Cotto vs Saul Alvarez.
Miura entered the fight with a (29-2-2) record and he was making the fifth defense of his world title, while Vargas entered the fight with an undefeated mark of (22-0-1) in what was his first world title fight. Both men had a reputation for all-out fighting, with Miura especially earning high praise for his title defense in Mexico where he defeated Sergio Thompson in a fiercely contested battle.
The fight started out hotly contested, and the intensity never let up. Vargas seemed to win the first two rounds, but by the fourth round, Miura seemed to pull ahead, scoring a knock-down and fighting with a lot of confidence. After brawling the first four rounds, Miura appeared to settle into a more technical approach. Rounds 5 and 6 saw the pendulum swing back towards Vargas, as he withstood Miura's rush to open the fifth round and the sixth round saw both men exchanging hard punches.
The big swinging continued, and though Vargas likely edged Miura in rounds 5 and 6, Vargas' face was cut in at least two spots and Miura started to assert himself again in rounds 7 and 8. Miura was beginning to grow in confidence while it appeared that Vargas was beginning to slow down, and Miura appeared to hurt Vargas at the end of the 8th round.
Vargas turned the tide again at the start of the ninth round, scoring a knock down with an uppercut and a straight right hand that took Miura's legs and sent him to the canvas. Purely on instinct, Miura got back up and continued to fight, but Vargas was landing frequently and with force. Referee Tony Weeks stepped in to stop the fight at the halfway point of round 9 as Miura was sustaining a barrage of punches.
Miura still had a minute and a half to survive if he was going to get out of the round, and it was clear that he was not going to stop fighting.
A back and forth battle of wills between two world championship level fighters, Takashi Miura versus "El Bandido" Vargas wins the 2015 Fight of the Year.
WATCH RELATED VIDEOS ON BOXINGCHANNEL.TV
Jan 9 in Germany – Feigenbutz and De Carolis To Settle Score
This coming Saturday, January 9th, the stage is set at the Baden Arena in Offenburg, Germany for a re-match between Vincent Feigenbutz and Giovanni De Carolis. The highly anticipated re-match is set to air on SAT.1 in Germany, and Feigenbutz will once again be defending his GBU and interim WBA World titles at Super Middleweight.
The first meeting between the two was less than three months ago, on October 17th and that meeting saw Feigenbutz controversially edge De Carolis on the judge's cards by scores of (115-113, 114-113 and 115-113). De Carolis scored a flash knock down in the opening round, and he appeared to outbox Feigenbutz in the early going, but the 20 year old German champion came on in the later rounds.
The first bout is described as one of the most crowd-pleasing bouts of the year in Germany, and De Carolis and many observers felt that the Italian had done enough to win.
De Carolis told German language website RAN.DE that he was more prepared for the re-match, and that due to the arrogance Feigenbutz displayed in the aftermath of the first fight, he was confident that he had won over some of the audience. Though De Carolis fell short of predicting victory, he promised a re-vamped strategy tailored to what he has learned about Feigenbutz, whom he termed immature and inexperienced.
The stage is set for Feigenbutz vs De Carolis 2, this Saturday January 9th in Offenburg, Germany. If you can get to the live event do it, if not you have SAT.1 in Germany airing the fights, and The Boxing Channel right back here for full results.
2015 Knock Out of the Year – Saul Alvarez KO's James Kirkland
On May 9th of 2015, Saul "Canelo" Alvarez delivered a resonant knock-out of James Kirkland on HBO that wins the 2015 KO of the Year.
The knock-out itself came in the third round, after slightly more than two minutes of action. The end came when Alvarez delivered a single, big right hand that caught Kirkland on the jaw and left him flat on his back after spinning to the canvas.Alvarez was clearly the big star heading into the fight. The fight was telecast by HBO for free just one week after the controversial and disappointing Floyd Mayweather Jr. and Manny Pacquiao fight, and Alvarez was under pressure to deliver the type of finish that people were going to talk about. Kirkland was happy to oblige Alvarez, taking it right to Alvarez from the start. Kirkland's aggression saw him appear to land blows that troubled the young Mexican in the early going. Alvarez played good defense, and he floored Kirkland in the first round, displaying his power and his technique in knocking down an aggressive opponent.
However, Kirkland kept coming at Alvarez and the fight entered the third round with both men working hard and the feeling that the fight would not go the distance. Kirkland continued to move forward, keeping "Canelo" against the ropes and scoring points with a barrage of punches while looking for an opening.
At around the two minute mark, Alvarez landed an uppercut that sent Kirkland to the canvas again. Kirkland got up, but it was clear that he did not have his legs under him. Kirkland was going to try to survive the round, but Alvarez had an opportunity to close out the fight. The question was would he take it?
Alvarez closed in on Kirkland, putting his opponent's back to the ropes. Kirkland was hurt, but he was still dangerous, pawing with punches and loading up for one big shot.
But it was the big shot "Canelo" threw that ended the night. Kirkland never saw it coming, as he was loading up with a huge right hand of his own. The right Alvarez threw cracked Kirkland in the jaw, and his eyes went blank. His big right hand whizzed harmlessly over the head of a ducking Alvarez, providing the momentum for the spin that left Kirkland prone on the canvas.
Saul "Canelo" Alvarez went on to defeat Miguel Cotto in his second fight of 2015 and he is clearly one of boxing's biggest stars heading into 2016. On May 9th Alvarez added another reel to his highlight film when he knocked out James Kirkland with the 2015 "Knock Out of the Year".
Photo by naoki fukuda