TSS Old School Spotlight: Ad Wolgast (Part 3-The End)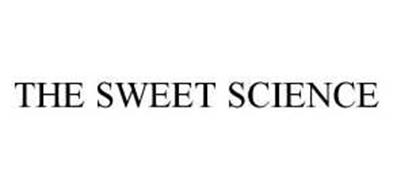 After resting for a spell, Wolgast got back to business, but fought two draws upon his return. The first was with Teddy Maloney in Philadelphia, the second was with unsung Freddie Daniels in Quincy, Illinois. Wolgast would not have the same momentum as he had heading into the Moran fight for his next defense, scheduled for Pelican Stadium in New Orleans on November 4th, 1912 against Joe Mandot. The Mandot fight also resulted in a draw.
The fight with Mandot also has an interesting side story attached to it. After several years of having 'Hobo' Daugherty by his side, and Wolgast feeling he was taking care of Daugherty, the two apparently had a falling out. The two apparently engaged in a war in the press, as Wolgast's coverage over the years had picked up on the friendship and it had been featured in several media outlets over the past two prior years. Daugherty sparred with Mandot for this fight and worked the corner for Mandot during the fight.
After the fight, reviews were poor for Wolgast despite getting a draw, and he went on an all out offensive against Hobo, calling him 'the rankest sort of traitor'. The two would reconcile in later years, with Daugherty helping to handle Wolgast's affairs as he deteriorated, but Wolgast was certainly carrying an extra load into the fight with the tough Mandot.
On November 28th, Wolgast returned to San Francisco to defend his title against Willie Ritchie, who he had fought to a draw back in May. Ritchie was a boxing technician, and he used his skill to anger Wolgast throughout the fight. Ritchie used Wolgast's aggression against him throughout the rounds, making the champion look wild and ineffective. As Wolgast's frustration grew, Wolgast started to use the dirty tactics for which he was now infamous. In the 16th round, he was disqualified for a low blow and Willie Ritchie took the lightweight title.
Wolgast may have shown some of the first public signs of his future mental decline during this time. First, there was the fervent desire for a rematch and overall desire to recapture the title that would torment him for the rest of his life. Then there was the contradiction inherent in him tossing the word retirement around, which he did constantly. By this time, Wolgast had amassed farm properties and was comfortable living on them. One of the first things he did when he started making money in Milwaukee was buy a farm for his family back in Cadillac. His threats to fight on and regain the belt combined with threats of retirement seemed incoherent, and were generally met by his critics in the press with a desire for Wolgast to stay retired.
But fight on he did. Wolgast had a good awareness of both the positive and negative powers of the press, and he remained in their cross hairs. From the time he dropped his belt to Ritchie through the beginning of 1914, some on the press around Wolgast allowed that he was still capable of giving a good fight, and though he had his detractors, he certainly had a lot of supporters as well.
Wolgast returned to the ring for the first time since losing the lightweight title on February 22nd, against 'Harlem' Tommy Murphy, and the match was well received. All the while, Wolgast clamored for a rematch with Ritchie. The matches with Murphy became an eliminatory for a shot, and of course Wolgast threatened to retire if he didn't get Ritchie next. One writer from the era prior to Wolgast's return against Murphy penned 'It is up to Wolgast to make a successful hill climb this afternoon or retire to his Cadillac farm.'
The betting lines opened with Wolgast as a favorite, despite his accepting the match on short notice. Murphy was a tough, experienced fighter and Wolgast walked away with a draw after 20 rounds. A rematch was held on April 19th and Murphy went home the winner on points after another 20 rounds.
Wolgast still did not retire. By September, he had returned to the ring for a 10 rounder against Joe Azevedo, who also took the match from Wolgast on points. Wolgast was down in the 7th round at the hands of the younger fighter.
In Wolgast's mind, his following match must have seemed like a fix it for all his problems, since a rematch with old nemesis Battling Nelson was set for his adopted hometown of Milwaukee. Nelson had roots in Milwaukee as well, and that is where the legends of the two faded champions remained strongest. There was a general sense of anticipation that some of the magic of their 40 rounds masterpiece could be captured. Wolgast took the 10 rounder, bolstering his confidence and perhaps hastening his descent into times gone by. Despite little sign of either man being in the form they were in 1910, Wolgast fought on.
He followed the win over Nelson with a loss to Charley White on December 19th, 1913, in a match that a write claimed 'The ex-champion battled gamely but was shaded in all but one round of a ten round mill. White finished in much better condition'. Wolgast followed that fight with a New Year's Eve win over Jack Redmond, a man he had beaten before.
Then another rematch was offered to Wolgast that must have ignited his fire yet again, and that was a fight with 'Mexican' Joe Rivers on January 23rd, 1914 at Milwaukee's Dreamland Park. Another chance for Wolgast to launch the comeback he envisioned. With hindsight, it just adds to the tragedy as Wolgast tried with this match and the recent Nelson rematch to recapture the magic of two of boxing's greatest moments. He failed to do so.
Though the match is on the official record as draw, another account out of Milwaukee gives Wolgast the nod in the bout, and describes to him as fit and ready to battle Ritchie for the title. Wolgast was pronounced healed from assorted injuries and in the best shape of his career.
Wolgast fought three more times against less than top competition, but he notched three wins heading into his long awaited showdown with Ritchie on March 12th, 1914 at the Milwaukee Auditorium. Ritchie put Wolgast down in to the mat in the seventh, and retained his belt over the full ten rounds.
Wolgast responded to the adversity by returning to the ring less than two months later, fighting twice in two weeks. He would return again in September of 1914, for a rematch with tough Joe Mandot, which he lost after ten rounds. Freddie Welsh, Leach Cross, Rocky Kansas, Packey Hommey were among the list of opponents for Wolgast, who continued to fight repeatedly. His no defense style saw him absorb a lot of blows, for as former World Champion, he was usually matched up tough.
Wolgast was slipping badly, and he was now losing more fights than he was winning, and the record show the Wolgast was allowed to continue climbing in the ring despite showing more and more signs of 'punch drunkenness'. Perhaps part of Wolgast's story is a tale of how the 'business' of boxing can be very cruel to its own most loyal soldiers. Wolgast did occasionally have a match denied due to his growing danger signs, but from June to November of 1916, he fought 6 times, averaging more than one bout a month.
It is likely that Wolgast would have kept right on fighting if he could have, but sometime shortly after he faced Frankie Russell in Louisiana on November 30th, 1916, Wolgast was declared incompetent to handle his estate. In early 1917, a Milwaukee court granted Wolgast's wife Mildred a divorce and she seized control of his estate and assets. His career earnings range from $150,000 to $250,000, which made him a wealthy man until the time he was sent to a state hospital.
Wolgast did not fight in 1917 and 1918, but there is evidence that Wolgast spent part of 1918 living in northern Wisconsin after he escaped the institutions in California. Other reports state he went to North Carolina, while others state the North Woods of California. Wolgast was almost certainly finding it hard to get by, and he migrated back to California eventually.
Wolgast fought back and was released from the hospital system and given back control of his life by the courts. For better or for worse, Wolgast still had considerable name value and a network of people in the California boxing community that would help him. His estate was valued at $13,000 in 1918 when returned to him.
In late 1919, Wolgast, despite his history of mental illness, returned to boxing. From August to December of 1919, Wolgast logged five fights, mainly fighting in Yuma, Arizona. He logged a record of 1-2-2 in those contests. One of those opponents, Lee Morrissey, rematched Wolgast in September of 1920. In what would be Wolgast's last recorded fight, the two fought to a 4 round draw.
Sometime in 1919-1920, Wolgast acted in the movie picture "Fighting Blood'. Among other cast members of the series featuring actor George O'Hara was old Wolgast nemesis 'Mexican' Joe Rivers, who had a bond with Wolgast.
In the early 1920's Wolgast would be taken care of by Jack Doyle, the businessman and boxing promoter who had made his name running the Vernon Arena where Wolgast fought George Mesmic. Wolgast trained at Doyle's gym, his damaged mind preparing for the inevitable 'next match'. He held odd jobs such as working at the billiard room next door to the arena, and he could be lucid at times, but more and more he slipped into the delusional state. What is more, Wolgast also at times could become belligerent, demanding to be treated with the respect due a World Champion.
Things improved monetarily for Wolgast in 1925, when his father died leaving him approximately $150,000. Most of the money came from Wolgast's ring earnings that he had used on his family. Unfortunately, his mind was already too affected to hang on to the money and much of it was squandered. Wolgast was already living in the past, as evidenced by N.E.A. Service Writer Dan Thomas, who wrote in March of 1925 after visiting with Wolgast in Vernon. "I'll be coming back pretty soon now, Ad told me. He said – The other day I worked out like young man".
Eventually, Doyle could no longer manage the unruly Wolgast and in the early 1930's he would re-enter the state institutional system, where he would stay the rest of his life. He would be visited from time to time by friends like Mexican Joe Rivers, and his mind was said to have been clear when it came to recalling the fights, but Wolgast's mental state was vastly deteriorated overall.
Physically he was fine, and training rooms where he would shadow box were set up for him in the institutions, and he was famously beaten in 1949 by hotel staff when he became unruly. He sustained injuries including a broken rib, and two hospital employees faced charges, but the then 61 year old recovered well. Wolgast went blind the last few years of his life.
Ad Wolgast died on April 14th, 1955 at the age of 67 of heart complications while being held at a state institution in Camarillo, California. On the 21st, his funeral was held at the little Church of the Flowers in Glendale, California.
Wolgast's known record is 80 wins (40 by KO. Includes 21 NWS), 34 losses (3 by KO. Includes 21 NWS) and 24 draw (Includes 7 D-NWS) and he boxed a total of 1136 rounds in his career. At his peak, he was weighing in the mid 120's, and he was able to handle men bigger than him throughout his career.
The life of Ad Wolgast certainly includes epic triumphs along with the overall grand tragedy. It would be improper to remember Wolgast only as one of the earliest documented cases of pugilistic dementia and have him serve as simply a cautionary tale. The man paid with his mind to craft a boxing career that at its peak saw him fight some of the most memorable matches of the era. There is the very real possibility that if he were able to look back at his life, he wouldn't change a thing. Wolgast was a tough, stubborn little athlete whose primary characteristic could be summed up in one word – 'game'.
Another item of note that could be seen as a negative mark against Wolgast was his refusal to defend the Lightweight World Championship against black fighters. He was public in his stance, as it appears several times in the public record. Wolgast said 'As far as I am concerned, negroes are through with the fight game'. It is important to remember that Wolgast was a product of his times, and that racism was a very real fact in early 20th century America. When one reads the piece and reads the acclaim of editors for Wolgast's stance as 'the proper way to announce this to show he isn't afraid of negroes as he gives promoters plenty of notice knowing he won't fight them' and one begins to understand the type of times Wolgast lived in.
Wolgast is member of the International Boxing Hall of Fame, and is enshrined in the Michigan State Sport Hall Fame. A copy of the speech that was read on May 20th, 1964 in Detroit, Michigan when he was inducted into the Michigan State Sport Hall of Fame exists in the IBOP Archives.
Though Wolgast's final years are certainly tragic, it is perhaps best to remember him in the words of one writer from another era who simply goes by the name 'Old Timer' who wrote about Wolgast in a retrospective piece:
"The Cadillac Wildcat loved to fight more than any man I have ever seen in the ring. It was a sheer joy to him. He reveled in smashing, sweating struggle. The beat of gloves upon face and body stirred him to an incredible exaltation. He never ducked a tough opponent in his entire career. The tougher they came, the better he liked them. The harder they hit, the more he laughed at their efforts."
2015 Fight of the Year – Francisco Vargas vs Takashi Miura
The WBC World Super Featherweight title bout between Francisco Vargas and Takashi Miura came on one of the biggest boxing stages of 2015, as the bout served as the HBO pay-per-view's co-main event on November 21st, in support of Miguel Cotto vs Saul Alvarez.
Miura entered the fight with a (29-2-2) record and he was making the fifth defense of his world title, while Vargas entered the fight with an undefeated mark of (22-0-1) in what was his first world title fight. Both men had a reputation for all-out fighting, with Miura especially earning high praise for his title defense in Mexico where he defeated Sergio Thompson in a fiercely contested battle.
The fight started out hotly contested, and the intensity never let up. Vargas seemed to win the first two rounds, but by the fourth round, Miura seemed to pull ahead, scoring a knock-down and fighting with a lot of confidence. After brawling the first four rounds, Miura appeared to settle into a more technical approach. Rounds 5 and 6 saw the pendulum swing back towards Vargas, as he withstood Miura's rush to open the fifth round and the sixth round saw both men exchanging hard punches.
The big swinging continued, and though Vargas likely edged Miura in rounds 5 and 6, Vargas' face was cut in at least two spots and Miura started to assert himself again in rounds 7 and 8. Miura was beginning to grow in confidence while it appeared that Vargas was beginning to slow down, and Miura appeared to hurt Vargas at the end of the 8th round.
Vargas turned the tide again at the start of the ninth round, scoring a knock down with an uppercut and a straight right hand that took Miura's legs and sent him to the canvas. Purely on instinct, Miura got back up and continued to fight, but Vargas was landing frequently and with force. Referee Tony Weeks stepped in to stop the fight at the halfway point of round 9 as Miura was sustaining a barrage of punches.
Miura still had a minute and a half to survive if he was going to get out of the round, and it was clear that he was not going to stop fighting.
A back and forth battle of wills between two world championship level fighters, Takashi Miura versus "El Bandido" Vargas wins the 2015 Fight of the Year.
WATCH RELATED VIDEOS ON BOXINGCHANNEL.TV
Jan 9 in Germany – Feigenbutz and De Carolis To Settle Score
This coming Saturday, January 9th, the stage is set at the Baden Arena in Offenburg, Germany for a re-match between Vincent Feigenbutz and Giovanni De Carolis. The highly anticipated re-match is set to air on SAT.1 in Germany, and Feigenbutz will once again be defending his GBU and interim WBA World titles at Super Middleweight.
The first meeting between the two was less than three months ago, on October 17th and that meeting saw Feigenbutz controversially edge De Carolis on the judge's cards by scores of (115-113, 114-113 and 115-113). De Carolis scored a flash knock down in the opening round, and he appeared to outbox Feigenbutz in the early going, but the 20 year old German champion came on in the later rounds.
The first bout is described as one of the most crowd-pleasing bouts of the year in Germany, and De Carolis and many observers felt that the Italian had done enough to win.
De Carolis told German language website RAN.DE that he was more prepared for the re-match, and that due to the arrogance Feigenbutz displayed in the aftermath of the first fight, he was confident that he had won over some of the audience. Though De Carolis fell short of predicting victory, he promised a re-vamped strategy tailored to what he has learned about Feigenbutz, whom he termed immature and inexperienced.
The stage is set for Feigenbutz vs De Carolis 2, this Saturday January 9th in Offenburg, Germany. If you can get to the live event do it, if not you have SAT.1 in Germany airing the fights, and The Boxing Channel right back here for full results.
2015 Knock Out of the Year – Saul Alvarez KO's James Kirkland
On May 9th of 2015, Saul "Canelo" Alvarez delivered a resonant knock-out of James Kirkland on HBO that wins the 2015 KO of the Year.
The knock-out itself came in the third round, after slightly more than two minutes of action. The end came when Alvarez delivered a single, big right hand that caught Kirkland on the jaw and left him flat on his back after spinning to the canvas.Alvarez was clearly the big star heading into the fight. The fight was telecast by HBO for free just one week after the controversial and disappointing Floyd Mayweather Jr. and Manny Pacquiao fight, and Alvarez was under pressure to deliver the type of finish that people were going to talk about. Kirkland was happy to oblige Alvarez, taking it right to Alvarez from the start. Kirkland's aggression saw him appear to land blows that troubled the young Mexican in the early going. Alvarez played good defense, and he floored Kirkland in the first round, displaying his power and his technique in knocking down an aggressive opponent.
However, Kirkland kept coming at Alvarez and the fight entered the third round with both men working hard and the feeling that the fight would not go the distance. Kirkland continued to move forward, keeping "Canelo" against the ropes and scoring points with a barrage of punches while looking for an opening.
At around the two minute mark, Alvarez landed an uppercut that sent Kirkland to the canvas again. Kirkland got up, but it was clear that he did not have his legs under him. Kirkland was going to try to survive the round, but Alvarez had an opportunity to close out the fight. The question was would he take it?
Alvarez closed in on Kirkland, putting his opponent's back to the ropes. Kirkland was hurt, but he was still dangerous, pawing with punches and loading up for one big shot.
But it was the big shot "Canelo" threw that ended the night. Kirkland never saw it coming, as he was loading up with a huge right hand of his own. The right Alvarez threw cracked Kirkland in the jaw, and his eyes went blank. His big right hand whizzed harmlessly over the head of a ducking Alvarez, providing the momentum for the spin that left Kirkland prone on the canvas.
Saul "Canelo" Alvarez went on to defeat Miguel Cotto in his second fight of 2015 and he is clearly one of boxing's biggest stars heading into 2016. On May 9th Alvarez added another reel to his highlight film when he knocked out James Kirkland with the 2015 "Knock Out of the Year".
Photo by naoki fukuda