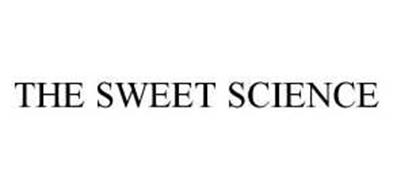 On January 26th in New York, Vernon Forrest would shock the boxing world by upsetting the heavily favored 'Sugar' Shane Mosley. It was quite a comeuppance for Mosley who was thought to the best 'pound-for-pound' performer in the world.
It turns out, at least for that one night, he wasn't even the best 147-pounder in todays game.
This Saturday night in Indianapolis they meet again.
My question is, why? Not that it doesn't hold some intrigue.
Can Mosley finally down Forrest? Or does 'the Viper' simply have his number? How will Shane react mentally after his first professional loss? How does Vernon react as a favorite after being a 7-1 underdog the first time out? There are plenty of questions you ask yourself before these two go at it again.
But you get the sense that this is a fight that unlike most fine wines- remember that old commercial?- was made before it's time.
Yeah, yeah, I know that Sugar Ray Robinson gained revenge on Randy Turpin just months after he lost his middleweight crown and that Ray Leonard did the same thing after his first career loss to Roberto Duran. This is a different time and era, and quite frankly the interest was there in those instances for immediate return bouts.
Forrest-Mosley II? Uh, uh. If you scan the internet and look at the coverage being afforded this event you'd think that the bout between John Ruiz and Kirk Johnson was this Saturday night and not the welterweight championship.( More on that later).
Many industry insiders are shaking their head at why this fight is happening so soon. HBO was more than willing( begging actually) for Mosley to take a tune-up fight or two and then go after Forrest. And they were also willing to let Forrest have a few obligatory token defenses in that time. The thinking being that they would build towards a climatic rematch early next year.
But Mosley demanded the immediate rematch and would hear talk of a tune-up fight. Which is puzzling to me on several accounts. First being that much of boxing is physcological and taking a beating like that, a confidence building fight is exactly what the doctor ordered. By taking the immediate rematch, the first round on Saturday night could just be round 13 of their first bout.
Secondly, if HBO or anyone for that matter is willing to throw easy fights your way for big money- you jump at it. That's the first thing you learn in Boxing Management 101. But I guess Shane being so used to being misguided throughout his career doesn't know any better. And lastly, this applies to both fighters, whoever wins this bout on Saturday goes onto….what? See, the problem is that there is no other premium, marquee value welterweight to face after these two face each other. The only thing they can hope for is a move up to 154-pounds and taking on the winner of Oscar De La Hoya-Fernando Vargas.
If that doesn't happen, where does the winner go from here? A unification bout with Michelle Piccirillo?
Wouldn't they have both been better off taking a few fights and then doing it all over again. This rematch, you had to let marinate, instead they barely let this thing defrost out of the freezer.
Now, onto the 'marketing' and 'promoting' of this fight. Where do I begin? Ok, lets start with the fact that this bout is in the middle of summer, where it's been proven time and time again that promoters are reluctant to put on big shows in the months of July and August. Why? Because studies have proven that TV viewerships are at their lowest and people aren't generally inclined to stay indoors as much as they during the other seasons. Quick, name the last big pay-per-view show that took place in July or August? ( Sorry, but Roy Jones-Julio Gonzalez doesn't count).
Then there's the location, Indianapolis, Indiana.
Nothing wrong with 'the Hoosier State' at all and this fight is one of the centerpiece events of the annual 'Black Expo' this year, but in canvasing a few of my colleagues that cover boxing on a regular basis, there simply aren't that many scribes going out to the Conseco Fieldhouse to cover this event.
But from what I've been told the ticket sales have been strong locally, which is good news, a fight of this caliber shouldn't look like a Montreal Expos game. But what's real puzzling and frustrating as a media member is the lack of access that both fighters are giving to the media. Fighters in the past that have complained bitterly about the lack of attention they are given by the public and media. Uhhh, guys, this is no way to go about it, there was a reason why Muhammad Ali is one of the most popular athletes ever- and it isn't because he shut off the media prior to his events. Not that Ali is a fair comparison of course, but part of the job of a professional prizefighter is to actually help in the promoting and marketing of the event.
One of the main reasons that you haven't seen that many stories focusing on this fight compared to Ruiz-Johnson, a fight that is about one-tenth as appealing and a week later to boot, is that unlike Mosley and Forrest, both camps of Ruiz and Johnson have been very accomodating and they are seeing the results.
That's not to say that Ruiz-Johnson will sell as many tickets as Forrest-Mosley, because it won't, but it does set a foundation for future events where there will be a relationship with the media and more importantly, familiarity with the fans. An example would be Bernard Hopkins and his victory over Felix Trinidad. The performance itself was great, but with his pre-fight antics and rhetoric, coming into the fight he was more of a known commodity and he cashed in on that after he downed Trinidad.
The most ludicrous element in all this is that Mosley, who was upset at his lack of recognition he was garnering after his career-defining victory over Oscar De La Hoya, has enlisted the help of IMG, a marketing company that has the likes of Tiger Woods on their roster. Now this is almost too ridiculous to believe, but Barry Frank, who runs the IMG ship, has sent an edict to Mosley and his people that in the two or three weeks prior to the fight he was not to do any one-on-one interviews. Why? Because of the way they restrict the access to Tiger Woods before his major tournaments. The fact they are comparing a relatively unknown boxer to a guy that is arguably the most recognized athlete in the world, just tells you how out of touch IMG really is. Mark them down as another in a long line of folks who have flourished in other business, who think they can do boxing, but just don't get it.
This is how you 'market' a fighter? The thinking being that Mosley will be useless to them if he loses again to Forrest. True. But, my question is, if Shane couldn't capitilize on a victory over De La Hoya in Los Angeles, how much is a win against Forrest in Indianapolis gonna do for his visability? The bottom line is that the winner of this rematch holds his ground on the boxing food chain. The loser, steps down a few notches. Everything to lose, nothing to gain. Now, ask yourself, is this the time to make that rematch?
2015 Fight of the Year – Francisco Vargas vs Takashi Miura
The WBC World Super Featherweight title bout between Francisco Vargas and Takashi Miura came on one of the biggest boxing stages of 2015, as the bout served as the HBO pay-per-view's co-main event on November 21st, in support of Miguel Cotto vs Saul Alvarez.
Miura entered the fight with a (29-2-2) record and he was making the fifth defense of his world title, while Vargas entered the fight with an undefeated mark of (22-0-1) in what was his first world title fight. Both men had a reputation for all-out fighting, with Miura especially earning high praise for his title defense in Mexico where he defeated Sergio Thompson in a fiercely contested battle.
The fight started out hotly contested, and the intensity never let up. Vargas seemed to win the first two rounds, but by the fourth round, Miura seemed to pull ahead, scoring a knock-down and fighting with a lot of confidence. After brawling the first four rounds, Miura appeared to settle into a more technical approach. Rounds 5 and 6 saw the pendulum swing back towards Vargas, as he withstood Miura's rush to open the fifth round and the sixth round saw both men exchanging hard punches.
The big swinging continued, and though Vargas likely edged Miura in rounds 5 and 6, Vargas' face was cut in at least two spots and Miura started to assert himself again in rounds 7 and 8. Miura was beginning to grow in confidence while it appeared that Vargas was beginning to slow down, and Miura appeared to hurt Vargas at the end of the 8th round.
Vargas turned the tide again at the start of the ninth round, scoring a knock down with an uppercut and a straight right hand that took Miura's legs and sent him to the canvas. Purely on instinct, Miura got back up and continued to fight, but Vargas was landing frequently and with force. Referee Tony Weeks stepped in to stop the fight at the halfway point of round 9 as Miura was sustaining a barrage of punches.
Miura still had a minute and a half to survive if he was going to get out of the round, and it was clear that he was not going to stop fighting.
A back and forth battle of wills between two world championship level fighters, Takashi Miura versus "El Bandido" Vargas wins the 2015 Fight of the Year.
WATCH RELATED VIDEOS ON BOXINGCHANNEL.TV
Jan 9 in Germany – Feigenbutz and De Carolis To Settle Score
This coming Saturday, January 9th, the stage is set at the Baden Arena in Offenburg, Germany for a re-match between Vincent Feigenbutz and Giovanni De Carolis. The highly anticipated re-match is set to air on SAT.1 in Germany, and Feigenbutz will once again be defending his GBU and interim WBA World titles at Super Middleweight.
The first meeting between the two was less than three months ago, on October 17th and that meeting saw Feigenbutz controversially edge De Carolis on the judge's cards by scores of (115-113, 114-113 and 115-113). De Carolis scored a flash knock down in the opening round, and he appeared to outbox Feigenbutz in the early going, but the 20 year old German champion came on in the later rounds.
The first bout is described as one of the most crowd-pleasing bouts of the year in Germany, and De Carolis and many observers felt that the Italian had done enough to win.
De Carolis told German language website RAN.DE that he was more prepared for the re-match, and that due to the arrogance Feigenbutz displayed in the aftermath of the first fight, he was confident that he had won over some of the audience. Though De Carolis fell short of predicting victory, he promised a re-vamped strategy tailored to what he has learned about Feigenbutz, whom he termed immature and inexperienced.
The stage is set for Feigenbutz vs De Carolis 2, this Saturday January 9th in Offenburg, Germany. If you can get to the live event do it, if not you have SAT.1 in Germany airing the fights, and The Boxing Channel right back here for full results.
2015 Knock Out of the Year – Saul Alvarez KO's James Kirkland
On May 9th of 2015, Saul "Canelo" Alvarez delivered a resonant knock-out of James Kirkland on HBO that wins the 2015 KO of the Year.
The knock-out itself came in the third round, after slightly more than two minutes of action. The end came when Alvarez delivered a single, big right hand that caught Kirkland on the jaw and left him flat on his back after spinning to the canvas.Alvarez was clearly the big star heading into the fight. The fight was telecast by HBO for free just one week after the controversial and disappointing Floyd Mayweather Jr. and Manny Pacquiao fight, and Alvarez was under pressure to deliver the type of finish that people were going to talk about. Kirkland was happy to oblige Alvarez, taking it right to Alvarez from the start. Kirkland's aggression saw him appear to land blows that troubled the young Mexican in the early going. Alvarez played good defense, and he floored Kirkland in the first round, displaying his power and his technique in knocking down an aggressive opponent.
However, Kirkland kept coming at Alvarez and the fight entered the third round with both men working hard and the feeling that the fight would not go the distance. Kirkland continued to move forward, keeping "Canelo" against the ropes and scoring points with a barrage of punches while looking for an opening.
At around the two minute mark, Alvarez landed an uppercut that sent Kirkland to the canvas again. Kirkland got up, but it was clear that he did not have his legs under him. Kirkland was going to try to survive the round, but Alvarez had an opportunity to close out the fight. The question was would he take it?
Alvarez closed in on Kirkland, putting his opponent's back to the ropes. Kirkland was hurt, but he was still dangerous, pawing with punches and loading up for one big shot.
But it was the big shot "Canelo" threw that ended the night. Kirkland never saw it coming, as he was loading up with a huge right hand of his own. The right Alvarez threw cracked Kirkland in the jaw, and his eyes went blank. His big right hand whizzed harmlessly over the head of a ducking Alvarez, providing the momentum for the spin that left Kirkland prone on the canvas.
Saul "Canelo" Alvarez went on to defeat Miguel Cotto in his second fight of 2015 and he is clearly one of boxing's biggest stars heading into 2016. On May 9th Alvarez added another reel to his highlight film when he knocked out James Kirkland with the 2015 "Knock Out of the Year".
Photo by naoki fukuda