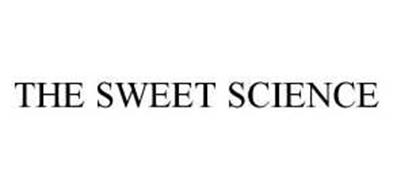 This past Saturday Michael Grant would make it five straight wins since his devastating back-to-back knockout losses to Lennox Lewis and Jameel McCline. Grant, who was once touted as the future of the heavyweight division would stop journeyman Robert Davis in three rounds.
Davis, isn't a great fighter or even a fringe contender, but he does represent a step-up for Grant, post-McCline. After his 41-second loss to McCline last July- in which he would eat an early left hook and fracture his ankle while falling to the canvas-his trainer Teddy Atlas would prescribe a steady diet of low level opposition. Davis, is at least a 'Heavyweight Explosion'-type big man.
With his emphatic victory, some are now focusing their attention back on Grant. No, Grant isn't a fight or two from another title shot, but he is now just a couple of wins from being a player again in the heavyweight division. And why not?
There is a familiarity with Grant, he's a marketable guy, he's well-spoken and having Atlas in your corner is always worth a few headlines.
All the way across the other side of the country was Lance Whitaker, who went 'Goofi' last year when he would dump his trainer Joe Goossen and his promoter America Presents after his breakthrough victory against Oleg Maskaev last February. Whitaker, was on the verge of being a legitimate contender in the heavyweight division and he would proceed to clean house. The result was one terrible nickname, two trainers and a record of 1-1-1. After short stints with Phil Borgia and then Thell Torrance, struggles against McCline and Ray Austin( in which he was on the fortunate end of a controversial draw), he decided to give his old trainer a call about a month ago.
They are now reunited and Whitaker, who is back to being 'Mt Whitaker', has been working with Goossen at his Van Nuys gym the past several weeks. Both Goossen and Whitaker say that what's in the past, will be left in the past and that they are looking towards a bright future.
And it isn't completely out of the realm to think that both Grant and Whitaker won't rise back to some prominence in this division. Afterall, outside of Lennox Lewis, this division is filled with question marks. You say Wladimir Klitschko? Hate to burst your bubble but anyone with a loss to Ross Purrity has questions that have to be answered. No, neither Grant or Whitaker seem to have the pure skills to go all the way to the top of the game, but you know what? These days it's probably not needed- just watch Johnny Ruiz-Kirk Johnson, and you tell me if Grant or Whitaker on a good night couldn't beat either guy.
In any other division these two guys would have been thrown into the scrap heap and forgotten about. In the heavyweight class, these two will always have a place in the era of the super-heavyweight. Both Grant and Whitaker are in the 6-7', 250-pound range, these aren't your fathers heavyweights. But remember, bigger doesn't necessarily mean better.
Grant and Whitaker are behemoths with picturesque builds and good athletes who are still learning the intracacies of this sport. But what they represent is an era when more and more American bred big men are really just failed power forwards, outside linebackers and designated hitters. In other words, they failed at other sports in getting to the professional level so boxing in a sense became their refuge.
Think about it, while boxing is the toughest sport there is, the irony is that no other sport is the easiest to participate in at the professional level. In other sports like basketall, football and baseball you have to prove you have the skills to play at the highest echelon. In boxing, unfortunately, you just have to prove you have a heartbeat and pass your medicals.
Of course that doesn't mean that anyone can succeed at what is the toughest game. So in that sense, Grant and Whitaker, with what little boxing experience they had, have done relatively well. Grant, would make a host of HBO appearances leading up to his butchering at the hands of Lewis- for which he was paid over $4 million. And Whitaker, has made more than a few appearances on HBO and Showtime. Financially, they've done better than 95-percent of those who enter this sport.
As decent heavyweights they got early opportunities to shine. As comebacking heavyweights, they'll get more opportunities to shine again. SO WHY IS THIS HAPPENING? Why is there a dearth of quality American heavyweights? I think it's pretty simple, with the rise in prominence of basketball, football and baseball, boxing is simply not getting the best athletes anymore. Also with segregation a thing of the past, young African-Americans, which once flocked to boxing, are now more inclined to participating in sports that have college scholarships and professional opportunites that almost guarantee financial security. Boxing as of right now doesn't provide any of those things.
It shouldn't come as a shock to anybody that Europeans and Latins are beginning to gain more and more prominence in this sport as the years go on. Europeans, have made incredible strides in the game of basketball- if you don't believe, just review the most recent NBA draft- and the Klitschko brothers could be signalling a new breed of fighters from a foreign land that suceed in the U.S.
Latins, generally don't have the size to be heavyweights, or football or basketball players for that matter, but their culture still embraces boxing as a first-tier sport and you get the feeling that participation in boxing from them will always be high.
At one time in this country, there were plenty of Caucasion fighters who were Jewish, Irish and Italian. As more of them moved up from the working class and saw other opportunities in front of them, they have mostly vanished from the world-class landscape. African-Americans you get the feeling, will always produce quality fighters, but as other sports begin( or already have) captured the interest and participation of this group- they could be the next group to decline in numbers, especially at the higher weight classes.
About 30 to 40 years ago, a Kobe Bryant, a Barry Bonds or a Marshall Faulk could have been contending for a heavyweight championship. Now, we have John Ruiz and Kirk Johnson battling it out for a heavyweight title.
NO WAY JOSE, AGAIN
So WBC dictator Jose Sulaiman in suing Mike Tyson, Lennox Lewis and seemingly everyone else in boxing for $56 million for injuries he suffered in their January fracas in New York.
Funny, but in his lawsuit he mentioned a litany of ailments he suffered when he was trampled on, but he didn't list brain damage. Because it's obvious to me he must have gotten some in that melee to file this frivolous lawsuit.
NOVEMBER TO REMEMBER
It looks like on November 2nd, Marco Antonio Barrera will take on either Johnny Tapia or Willie Jorrin on HBO. And then on the 16h, Erik Morales will face Paulie Ayala.
MAYWEATHER-CASTILLO II
The official announcement was made for the rematch between Floyd Mayweather and Jose Luis Castillo on October 5th at the Mandalay Bay for 'the Pretty Boy's WBC belt that he won in controversial fashion in April.
For the record, I think Castillo will make this another tough night for Mayweather and do enough the second time around to get the decision.
2015 Fight of the Year – Francisco Vargas vs Takashi Miura
The WBC World Super Featherweight title bout between Francisco Vargas and Takashi Miura came on one of the biggest boxing stages of 2015, as the bout served as the HBO pay-per-view's co-main event on November 21st, in support of Miguel Cotto vs Saul Alvarez.
Miura entered the fight with a (29-2-2) record and he was making the fifth defense of his world title, while Vargas entered the fight with an undefeated mark of (22-0-1) in what was his first world title fight. Both men had a reputation for all-out fighting, with Miura especially earning high praise for his title defense in Mexico where he defeated Sergio Thompson in a fiercely contested battle.
The fight started out hotly contested, and the intensity never let up. Vargas seemed to win the first two rounds, but by the fourth round, Miura seemed to pull ahead, scoring a knock-down and fighting with a lot of confidence. After brawling the first four rounds, Miura appeared to settle into a more technical approach. Rounds 5 and 6 saw the pendulum swing back towards Vargas, as he withstood Miura's rush to open the fifth round and the sixth round saw both men exchanging hard punches.
The big swinging continued, and though Vargas likely edged Miura in rounds 5 and 6, Vargas' face was cut in at least two spots and Miura started to assert himself again in rounds 7 and 8. Miura was beginning to grow in confidence while it appeared that Vargas was beginning to slow down, and Miura appeared to hurt Vargas at the end of the 8th round.
Vargas turned the tide again at the start of the ninth round, scoring a knock down with an uppercut and a straight right hand that took Miura's legs and sent him to the canvas. Purely on instinct, Miura got back up and continued to fight, but Vargas was landing frequently and with force. Referee Tony Weeks stepped in to stop the fight at the halfway point of round 9 as Miura was sustaining a barrage of punches.
Miura still had a minute and a half to survive if he was going to get out of the round, and it was clear that he was not going to stop fighting.
A back and forth battle of wills between two world championship level fighters, Takashi Miura versus "El Bandido" Vargas wins the 2015 Fight of the Year.
WATCH RELATED VIDEOS ON BOXINGCHANNEL.TV
Jan 9 in Germany – Feigenbutz and De Carolis To Settle Score
This coming Saturday, January 9th, the stage is set at the Baden Arena in Offenburg, Germany for a re-match between Vincent Feigenbutz and Giovanni De Carolis. The highly anticipated re-match is set to air on SAT.1 in Germany, and Feigenbutz will once again be defending his GBU and interim WBA World titles at Super Middleweight.
The first meeting between the two was less than three months ago, on October 17th and that meeting saw Feigenbutz controversially edge De Carolis on the judge's cards by scores of (115-113, 114-113 and 115-113). De Carolis scored a flash knock down in the opening round, and he appeared to outbox Feigenbutz in the early going, but the 20 year old German champion came on in the later rounds.
The first bout is described as one of the most crowd-pleasing bouts of the year in Germany, and De Carolis and many observers felt that the Italian had done enough to win.
De Carolis told German language website RAN.DE that he was more prepared for the re-match, and that due to the arrogance Feigenbutz displayed in the aftermath of the first fight, he was confident that he had won over some of the audience. Though De Carolis fell short of predicting victory, he promised a re-vamped strategy tailored to what he has learned about Feigenbutz, whom he termed immature and inexperienced.
The stage is set for Feigenbutz vs De Carolis 2, this Saturday January 9th in Offenburg, Germany. If you can get to the live event do it, if not you have SAT.1 in Germany airing the fights, and The Boxing Channel right back here for full results.
2015 Knock Out of the Year – Saul Alvarez KO's James Kirkland
On May 9th of 2015, Saul "Canelo" Alvarez delivered a resonant knock-out of James Kirkland on HBO that wins the 2015 KO of the Year.
The knock-out itself came in the third round, after slightly more than two minutes of action. The end came when Alvarez delivered a single, big right hand that caught Kirkland on the jaw and left him flat on his back after spinning to the canvas.Alvarez was clearly the big star heading into the fight. The fight was telecast by HBO for free just one week after the controversial and disappointing Floyd Mayweather Jr. and Manny Pacquiao fight, and Alvarez was under pressure to deliver the type of finish that people were going to talk about. Kirkland was happy to oblige Alvarez, taking it right to Alvarez from the start. Kirkland's aggression saw him appear to land blows that troubled the young Mexican in the early going. Alvarez played good defense, and he floored Kirkland in the first round, displaying his power and his technique in knocking down an aggressive opponent.
However, Kirkland kept coming at Alvarez and the fight entered the third round with both men working hard and the feeling that the fight would not go the distance. Kirkland continued to move forward, keeping "Canelo" against the ropes and scoring points with a barrage of punches while looking for an opening.
At around the two minute mark, Alvarez landed an uppercut that sent Kirkland to the canvas again. Kirkland got up, but it was clear that he did not have his legs under him. Kirkland was going to try to survive the round, but Alvarez had an opportunity to close out the fight. The question was would he take it?
Alvarez closed in on Kirkland, putting his opponent's back to the ropes. Kirkland was hurt, but he was still dangerous, pawing with punches and loading up for one big shot.
But it was the big shot "Canelo" threw that ended the night. Kirkland never saw it coming, as he was loading up with a huge right hand of his own. The right Alvarez threw cracked Kirkland in the jaw, and his eyes went blank. His big right hand whizzed harmlessly over the head of a ducking Alvarez, providing the momentum for the spin that left Kirkland prone on the canvas.
Saul "Canelo" Alvarez went on to defeat Miguel Cotto in his second fight of 2015 and he is clearly one of boxing's biggest stars heading into 2016. On May 9th Alvarez added another reel to his highlight film when he knocked out James Kirkland with the 2015 "Knock Out of the Year".
Photo by naoki fukuda