Five Questions That Will Be Answered Saturday Night…NGUYEN
Saturday night's welterweight superfight between Floyd Mayweather and Victor Ortiz has everything a prizefight could ask for:  high stakes, innumerable subplots, and rivetingly compelling combatants.  Appropriately dubbed Star Power, Mayweather vs. Ortiz will display the past, present, and, potentially, the future of the sport.
Among the many intriguing aspects of the fight are the numerous questions that surround both fighters.  Answers will become perfectly clear after the opening bell, but five of the most pressing questions surrounding Saturday's battle are posed here.
#1.  Does Ortiz have it in him to be more than just "good"?
Every fighter has a moment of truth, when the point is made clear where he belongs in the thereafter of boxing lore.  In the opinion of many, Victor Ortiz already had his trial by fire and failed miserably.  His meltdown and subsequent white-flag surrender to Marcos Maidana provided all the information that hardened fight fans needed to know.  The diagnostic test was run, and the prognosis was negative for Victor Ortiz.
However, many fight fans were left reconsidering if their verdicts regarding Victor Ortiz were made too hastily after his gutsy performance against the heavily-favored and undefeated Andre Berto.  In a fight that exposed plenty of vulnerabilities for "Vicious Victor," the 24-year old Kansas native showed an impressive ability to compensate for his deficiencies with vast reserves of determination and heart.  Had he demonstrated the same gritty resolve against Maidana, the boxing world would probably be looking at this weekend's matchup through very different lenses.
To say that Victor Ortiz completely restored himself with the win over Berto might be a bit rash; it might be more accurate to say that the Berto win made him relevant again instead of a written-off afterthought.  Case in point, he hit the "Money" Mayweather jackpot.  For Ortiz, though, this fight is about more than a payday.  Or, at least, it should be.
Ortiz currently finds himself in what could be categorized as the realm of "good" fighters.  He's clearly world class, and would likely beat any welterweight on the scene not named Pacquiao or Mayweather.  The question is whether he can elevate himself beyond "good" to "great."  It's a jump that only a select few fighters in each generation are capable of making, and it's a move that Victor Ortiz has the opportunity to make this Saturday.
Floyd Mayweather is a heckuva litmus test for evaluating a fighter's greatness, but, like it or not, Victor Ortiz must face up to it.  Can Ortiz achieve greatness later down the line if he loses Saturday?  Perhaps.  But it's improbable that the jury of his peers will give him more opportunities to prove himself beyond this.
#2.  How will Floyd Mayweather respond to fighting the first prime, young welterweight he's ever faced?
Many fans and fightwriters alike mistakenly believe that all the questions about Saturday's throwdown are hovering around Victor Ortiz.  Certainly, most of them are, but "Money" has to change some interrogatives into declaratives as well.
One of the biggest questions is how he will react to facing a young, hungry, primed, and powerful welterweight for the first time.  Though he's been brilliant since moving to 147 pounds in 2005, a close look at Floyd's resume reveals some shaky credibility when it comes to opposition.  Since settling into the welterweight division, Mayweather has faced a couple blown-up lightweights and junior welterweights (Mitchell, Hatton, and Marquez), extremely limited welterweights (Baldomir), and a couple golden oldies (De La Hoya and Mosley).  The closest to being a primed welterweight opponent for Mayweather during that stretch was Zab Judah.  Even then, Judah was coming off a loss to the aforementioned Baldomir, and it was at a time of Judah's career when his focus and mental edge were coming apart at the seams.  That the fight happened at all was more about boxing business than deciding welterweight supremacy.
On Saturday night, Floyd will be in his most dangerous fight in years, possibly since his closely contested bouts with Jose Luis Castillo in 2002.  The difference here?  Ortiz is bigger, stronger, and younger than Castillo was, and Mayweather is nine years older than he was back then.  Can Floyd continue to make the skill differential more relevant than his disadvantages in size, strength, and youth?  Can Floyd match the hunger of a young lion like Ortiz if it comes down to it?
Don't believe the Vegas odds.  There is definite drama and competitive suspense here.
#3.  How will the big stage affect Victor Ortiz?
Victor Ortiz will find himself in a strange and new situation on Saturday night.  He may think that he is ready for it.  He may believe that it will not impact him.  He may have convinced himself that it will be just like any other fight.
If so, he is wrong.
What he experiences on Saturday night will be unlike anything he's experienced in his career or, for that matter, his life.  His every move will be scrutinized, the spotlight will be unrelenting, and the pressure will be suffocating.  Along with all this, he will be facing the greatest pure boxer of this generation.
The question is not if Ortiz will be impacted by the big stage, but how he will be impacted.  Ortiz has already shown indications that the added attention is flustering him.  He stated in frustration that his press conference responses were essentially scripted by his brain trust at Golden Boy.  He has expressed his distaste for the media as well as how it characterized him after the Maidana fight, a topic that still seems to irk Ortiz.  Hopefully, he can channel those stressors into additional motivation; the great ones always find a way.
For the rarest of fighters, Mayweather among them, the world stage is an opportunity for them to rise to another level.  Consider some of Mayweather's best performances:  Corrales, Gatti, Hatton, Mosley.  For each of these fights, he faced increasingly heightened expectations due to his growing public profile.  Instead of freezing up in these situations, Mayweather reveled in them.  The spotlight elevates his game to a different stratosphere, which is one of the countless reasons why Mayweather is in a different league than almost any athlete on the planet.
Under the glaring hot lights of the public eye, fighters invariably take one of two routes:  they either wilt or flourish.  The hype around Ortiz for most of his career made this moment a near inevitability.  Golden Boy Promotions openly touted him as the future face of boxing.  Ortiz has taken the scenic route, complete with unexpected detours, to get to this point.  His chance has finally arrived.  The question, now, is what will he do with it?
#4.  Did the trouble Mayweather was in against Mosley indicate increased vulnerability?
Let's face it.  There is only one undefeated, undisputed champ in boxing:  Father Time.  He gets the best of everyone eventually (although Bernard Hopkins is proving to be a frustrating foe).
This includes the great Floyd Mayweather.  At 34 years of age, Mayweather is almost certainly past his best physical years, although it is definitely premature to say that he is on the slide.  The great ones can usually fight on past their physical peaks, drawing more on guile and craft than the athletic gifts of their youth.  Mayweather's game relies on timing and rhythm, things that typically don't escape a veteran, so his transition into this stage of his career has been quite smooth.
It is perhaps too early, then, to use the phrase "vulnerable" in reference to Mayweather, but some point to his last fight with Shane Mosley as an indication that the inevitable erosion of the Mayweather empire could already have begun.  In the second round of his lopsided decision win over Mosley, two monstrous right hands connected by Mosley that left Mayweather doing the chicken dance.  It took some holding, grappling, and scattered spurts of fighting for Mayweather to get through possibly the most perilous round of his career.
Granted, all's well that ends well, and Mayweather went on to dominate Mosley in routinely prodigious fashion, which is what most have rightly chosen to remember.  The fact remains, however, that Mayweather was in serious trouble against Mosley, even if only for a few brief moments.  Ortiz supporters point to those moments as the strongest case for an upset.  The logic is that if a faded, gunshy Mosley can penetrate Mayweather's Fort Knox defense, then the young, ferocious Ortiz should be able to blast through with devastating results.
If, hypothetically, Mayweather is in the beginning stages of a downward slide, he sure isn't helping himself with inactivity.  Consider that in the past 45 months, Floyd Mayweather has fought just twice.   Though he looked excellent in those showings, conventional wisdom is that layoffs and advanced age do not a sharp fighter make.
So, does the logic add up to an upset?  Maybe.  Maybe not.  But an Ortiz victory would be far from the most surprising outcome in the history of the sport.
#5.  Can Victor Ortiz hold it together mentally to pull off the upset?
This is the question that must have even the staunchest of Ortiz supporters losing sleep.  In his most difficult moments, Ortiz has panicked under pressure.
In the fight with Marcos Maidana, Ortiz looked like a phenomenon when he dropped Maidana for the first time in the opening round.  Then, just as suddenly, Maidana cracked Ortiz with a right hand that sent him crashing to the deck.  The fight changed from that moment on.  Even though Ortiz managed to floor Maidana two more times and fought effectively, there was a palpable sense that it was Ortiz who was fighting with greater urgency.  Ortiz seemed to know that if he didn't get rid of Maidana quickly, he would be in serious trouble.  It appeared that Maidana could sense it as well.
It turned out that they were both correct.
By the fifth round, Ortiz was unraveling, and one round later, the outcome was all but a given.  It's rare to witness such an utter and complete implosion, but within the rubble left behind were the remains of Ortiz' career and reputation.
In what many believe was his moment of vindication against Andre Berto, Ortiz indeed fought bravely, but also showed the same dangerous tendency to come undone in the midst of struggle.  After dominating the first five rounds, a slightly-winded Ortiz allowed Berto to dictate the pace to start the sixth round.  A sharp turn of the tide ensued, and Ortiz soon found himself on the canvas courtesy of a huge right hand from Berto.  A follow-up assault revealed that Ortiz was nearly out on his feet, and a stoppage seemed imminent until Ortiz landed a miraculous left hand that dumped Berto on the seat of his pants.
There's obviously no way to know, but what would have happened if Ortiz didn't manage to land a huge left of his own to stem the surging Berto tide at the end of the sixth round?  Would he have continued to fall apart in a replay of his Maidana defeat?  Watch that sixth round again and stop it prior to his knockdown of Berto, and use your boxing senses to predict what would probably have happened next.
Not a pretty thought, huh?
The good news for Ortiz is that he doesn't figure to experience the same type of pressure-cooker slugfest against the contact-conscious Mayweather, but he will probably encounter the most frustrating experience of his boxing life.  How will he handle swinging at shadows as Mayweather slips and slides away from his punches?  How will be react to taking pinpoint counterpunches straight in the mush when "Money" makes him miss?  Will he stick to the gameplan, or will he resort to the same temperament that cost him so dearly in the past?  Or can he calm himself and continue to press on in spite of difficulty?
Mayweather has managed to make Hall-of-Fame-caliber fighters look foolish and hesitant in their frustrations.  The pattern for most Mayweather fights is that he asserts his dominance in greater measure as the bouts progress and his opponents get more and more hopelessly confused.  Unfortunately for supporters of Ortiz, he is known as a fighter who tends to fade and get less effective as the rounds go on.
For Ortiz' training camp, the need for mental preparation almost seems more important than the physical.  His physical tools are far readier for Mayweather than his psyche seems to be.   It's possible that the win over Berto exorcised the demons that haunted Ortiz.  He needs to hope that it did.

Conclusion
Boxing is a sport in which too few questions ever get definitive answers.  However, should Saturday night's fight provide any truly conclusive result, each of these questions should also be resolved, settled by means only a prizefight can provide.  Regardless of the outcome, here's to hoping that the actual fight between Mayweather and Ortiz manages to surpass the considerable rhetoric and hype.  If it does, we're in for something spectacular.
Stonewalled by the Coronavirus: Dee-Jay Kriel's Unhappy Story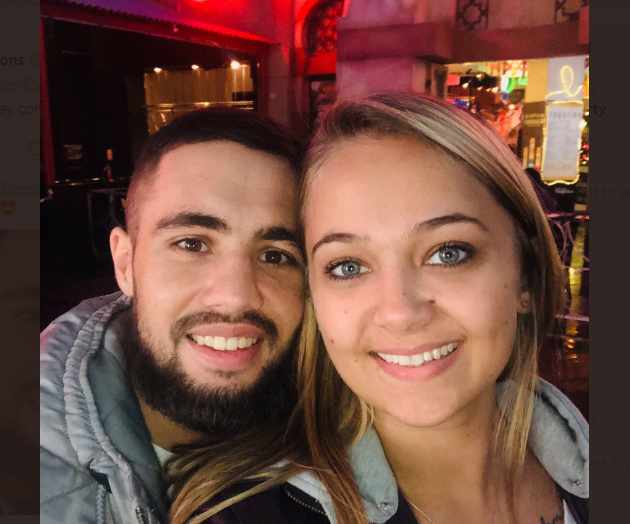 They say that good things come to those who wait, but that old bromide gives little solace to a boxer whose career has been frozen by the great pandemic. Some cases evoke more sympathy than others and the case of Dee-Jay Kriel in particular strikes a sympathetic chord.
It's been 13 months since Kriel last had a fight of any consequence. Opportunities arose but then for one reason or another were pulled off the table. And then finally the logjam was broken, a match with IBF title-holder Felix Alvarado on a big Golden Boy Promotions card later this month on April 25.
The pandemic torpedoed that show and ultimately every other boxing show slated for the month of April and who knows how far beyond? And once again, Dee-Jay Kriel was left in limbo, not knowing when he would fight again.
Chances are you are not familiar with the name Dee-Jay Kriel. Boxers in his weight class, with very few exceptions, toil in anonymity outside the Orient. But Dee-Jay is no club fighter; he actually won a world title, achieving that distinction on Feb. 16, 2019 in Los Angeles when he upset previously undefeated Carlos Licona.
If you missed it, you weren't alone. The match was left off the televised portion of the show which aired on FOX. In fact, some ringside reporters missed the fight, or at least left it off their post-fight story. It was the walkout fight and they were likely busy interviewing the victorious headliner Leo Santa Cruz  back in his dressing room.
That's what happens – indifference or downright disdainfulness — when you compete in the smallest weight class. Licona vs. Kriel was contested for the IBF minimum-weight title. And, so it is that when Dee-Jay Kriel looks back at the proudest moment of his pro career, his self-satisfaction is tempered by the realization that few people got to share the moment with him.
"That's too bad," he says, "because it was a very exciting fight."
Indeed it was. Heading into the 12th round, Dee-Jay was ahead by one point on one of the cards but trailed by seven points on the others. It wasn't sufficient that he go out and hammer Licona from pillar to post in the final stanza; he needed a knockout to win. And he rose to the occasion, scoring three knockdowns before the referee waived it off with less than a minute remaining on the clock.
"It was like a Rocky movie," says Kriel.
Kriel is from Boxburg, South Africa, a community on the outskirts of Johannesburg. The Licona fight, which he took on short notice, was his U.S. debut. He had come to Las Vegas six months earlier to hone his game under the tutelage of veteran trainer Kenny Adams.
"There just wasn't enough opportunity in South Africa," he said. Like many other boxers around the world looking for that one big break, Las Vegas was seen as the promised land.
In Las Vegas, things have not proceeded as quickly as he had hoped, but frequent sparring sessions with Nonito Donaire sharpened his tools and increased his confidence. "I learned a lot from Nonito," says Dee-Jay.
It's a long way from Johannesburg to Las Vegas, more than 10,000 miles. You can't fly there non-stop and you can't get there in one day. And for a young boxer leaving home for the first time, heading off to a strange land, the trip must seem even longer. Kriel is very close to his extended family and came here without his wife Denica (pictured) who wasn't able to join him until October of last year.
When he was just starting out, Kriel seemed like the longest of long shots to win a world title. He was 0-3 as an amateur and lost his pro debut. But he stayed the course and would not lose again. He currently sports a 16-1-1 (8 KOs) record, the most recent "W" coming in an un-taxing, stay-busy fight in Tijuana.
Kenny Adams, who turns 80 this year, has had health problems that have forced him to cut down on his workload. Brandon Woods has assumed the role of chief trainer. Woods is a fixture at Bones Adams gym in Las Vegas, or was until the coronavirus turned the world upside down. Now, instead of working with boxers in a communal setting, Woods trains fighters one-on-one in his home.
"I still work out every day," Kriel told this reporter by phone. "I run and jump rope and work the mitts with Brandon."
It can't be very much fun. Woods is a no-nonsense trainer. In the gym, he runs the show like a drill sergeant. It is the camaraderie that makes it easy to digest; there's a sense of community there, a family-like atmosphere that can't be replicated in a one-on-one setting.
Winning a title wasn't life-changing. The IBF ordered Kriel to defend the belt against Pedro Taduran, but Taduran's management offered less money than Kriel had made fighting Carlos Licona and they insisted that the fight had to take place in the Philippines. Ergo, Kriel relinquished his belt without defending it, moving up to a higher weight class.
Kriel's dream fight was a unification bout with long-reigning WBC title-holder Wanheng Menayothin, aka Chayaphon Moonsri, whose record, currently 54-0, gives him a Mayweather-like aura, if only in his native Thailand. (Ironically, Menayothin was also slated to appear on Golden Boy's April 25 show, but against an opponent who would not have posed as big a threat to him as Dee-Jay Kriel; such are the politics of boxing.)
Dee-Jay could be forgiven for walking away from the sport in frustration, but returning home right now isn't an option. South Africa's COVID-19 lockdown is among the world's most stringent. Jogging and dog-walking are prohibited. In Johannesburg, the militia are patrolling the streets.
The Republic of South Africa has produced a few good heavyweights and one great junior lightweight in Brian Mitchell, but for whatever reason an inordinate number of South Africa's best fighters have toiled in the smallest weight classes. Baby Jake Matlala, who had to stand on his tiptoes to be five feet tall, became a national hero after upsetting Michael Carbajal at Las Vegas in 1997. Zolani Tete, a former two-division champion, began his career at 111 pounds. Moruti Mthalene is the reigning IBF world flyweight champion and former world minimum-weight title-holder Hekkie Budler is currently ranked #1 by the WBC at light flyweight.
As shown by Matlala, and many years earlier by mighty-mite Vic Toweel, South Africans revere their world boxing champions, no matter how big or how small. When Dee-Jay's sponsors Ryan Erasmus and Kagiso Mokoduo chose to back him, the potential return on investment was obviously a lesser motivation than the chance to be involved in a project that would hopefully uplift the spirits of their countrymen. Erasmus and Mokoduo are the co-founders of a prominent South Africa law firm.
"They are good guys," says Kriel. "They look after me."
Does he worry that in these troubled economic times his sponsors may be compelled to pull the plug? "It preys on my mind," he says, "but so far there has been no indication of that." Should that transpire, Dee-Jay couldn't count on financial help from his wife. Denica was a bookkeeper for a financial services firm in South Africa but is in the U.S. on a student visa that prohibits her from entering the work force.
Dee-Jay knows that he has it a lot better than other fighters who can no longer afford to keep their nose to the grindstone. He's also lucky to live in the Internet age where keeping up with the home folks doesn't involve the post office. He communicates with his family in South Africa by video every day. His father has a small towing business. "We were never poor," he says, "but my parents never had a lot of money. I want to help them out. That's my first goal and then I would like to leave a legacy."
—
Dee-Jay bucked big odds when he snatched away Carlos Licona's title. Licona had 75 amateur fights, was schooled by the renowned trainer Robert Garcia, and was fighting in his backyard. And he will be a substantial underdog again when and if his bout with Nicaragua's Felix Alvarado comes to fruition. Alvarado is 35-2 with 30 knockouts, has won 17 in a row, and has been in with stiffer competition. His twin brother Rene Alvarado recently won the WBA 130-pound title.
Alvarado seemingly has another factor in his favor. As I write this on April 3, Nicaraguan strongman Daniel Ortega has yet to impose social distancing. One presumes that Alvarado's regular routine hasn't been disturbed.
"I believe a fighter needs to fight," says Kriel, "just as a footballer (i.e, a soccer player) needs to keep playing football." Expressed more tersely by an old-time fight handicapper of this writer's acquaintance: rest makes rust.
The Dee-Jay Kriel story isn't a great tragedy like so many COVID-19 stories, but it's hard not to feel for him and for all the other boxers who have been marooned, in a manner of speaking, by this surreal situation.
Hang in there, guys.
Check out more boxing news on video at The Boxing Channel 
To comment on this story in The Fight Forum CLICK HERE
Avila Perspective, Chap. 91: Los Angeles Boxing Nights 1960s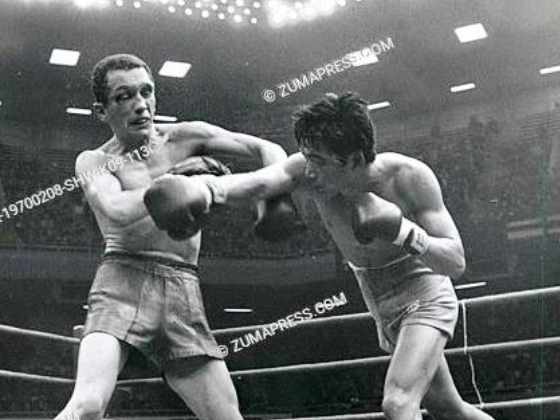 A name popped up recently that shot memories of 1960s boxing nights at the Olympic Auditorium in Los Angeles.
That name was Sho Saijo, a Japanese featherweight prizefighter.
The night Saijo fought Jose Pimentel for the first time at the Olympic Auditorium on February 15, 1967 was my first time watching a prize fight live. All my previous experience was amateur boxing or watching pros fight on television.
Just walking down the slanted aisles toward our seats at the Olympic Auditorium was an experience. The gray smoke drifted around the boxing ring and the smell of cigars and popcorn permeated the air. Vendors were hawking beer and other stuff and people seemed generally excited to be there.
My father was a former prizefighter and we had strong ties to Pimentel, who was a close friend of my cousin. Also, the trainer and manager of Pimentel was Harry Kabakoff, my dad's former trainer and manager when he began fighting as a pro in the early 1950s.
We arrived a little late from our home in East L.A., so the only fight we saw that night was the main event that featured Japan's Saijo against Mexico's Pimentel. It was special.
Both fighters showed tremendous technique and surprising durability. They whacked each other with shocking impact with concussive sounds that left an impression on me. It was an exhibition of power that made me understand the difference between professional and amateur boxing.
It seemed every time one guy connected solidly with a booming shot the other guy returned fire with an equally impressive blow. This went on for 10 rounds and the crowd shouted each and every frame.
The Japanese fighter had four losses when he walked in against the undefeated Pimentel, but that night in Los Angeles, he convinced fans that he was equal or better than Pimentel who was the younger brother of contender Jesus Pimentel.
Finally, the featherweight clash ended and fans cheered both fighters for their electrifying performance. Two judges favored Pimentel but one judge saw Saijo as the victor. It was a split decision win for the hometown fighter, but Saijo's performance endeared him to the knowledgeable L.A. boxing crowd. Aileen Eaton, the promoter, would bring them back again to the same venue in a month. In the rematch, Saijo was determined the victor by decision.
A year and a half later Pimentel would travel to Japan to face Saijo a third time but for the WBA featherweight world title. It ended in a knockout win for the Japanese fighter who defeated a slew of Los Angeles-based fighters along the way. Among those he defeated were Tony Alvarado, Pedro Rodriguez, Marcello Cid, Felipe Torres, Frankie Crawford, and Raul Rojas, who he defeated to win the WBA featherweight title in September 1968 at the L.A. Memorial Coliseum in Los Angeles.
But the night Pimentel defeated Saijo, we met the boxer after the fights at a local late night spot on Figueroa Avenue. It was across the street from the Pantry at some place named the Limelight or Candlelighter or something. The actual name is a foggy memory.
We waited along with my cousin for Pimentel at the downstairs restaurant and he arrived with his trainer and manager Kabakoff.  When the husky manager saw my father they hugged and chatted a bit. The trainer had talked with my father about training me and asked me my weight. At the time I was about 135 pounds at six feet. But I declined. I had stopped boxing regularly and was concentrating on baseball fulltime. He said my size would give me a big advantage. But after watching pros like Saijo and Pimentel whack each other for 10 rounds, I was certain I made the correct decision.
Later, a few fighters like Ruben Navarro and Mando Ramos stopped by to say hello. It was a pretty exciting moment for me to meet all these boxing stars face to face. Watching them perform on television was one thing, but watching them actually trade blows and hear the impact was extremely impressive. It also made me have the utmost respect for all prizefighters, not just the winners and champions.
Those were different times.
Boxing Life
When I first met the late Bennie Georgino, famed manager and trainer, he would invite me to breakfast to talk boxing. He loved to talk about prizefighting in the 1950s and 1960s. He called that era a very exciting time, but claimed it was even better in the 1930s when boxing was really the king of sports in Los Angeles.
He had a point.
During the 1960s he ran a sandwich spot that he strategically located across the street from the long defunct Herald-Examiner newspaper and also walking distance to the Olympic Auditorium.
"Lots of the reporters like Bud Furillo and Mel Durslag would stop by for a sandwich," said Georgino to me in an interview in 2000. "It was a heck of a time for boxing. We'll never see that again."
Georgino grew up in Lincoln Heights, a section of East Los Angeles that was primarily an Italian neighborhood back in the 1930s. He and his brother were boxers and, according to Georgino, there were boxing shows every day of the week if you include amateurs. He also claimed that amateurs got paid a small sum.
As a youth he boxed amateurs and as an adult he became involved as a trainer and manager of prizefighters. He was a close friend of Art "The Golden Boy" Aragon who was a massive gate attraction during the 1950s. Both would later own bail bonds businesses located next to each other in Los Angeles.
"Art was quite a character," said Georgino. "You never knew if he was kidding or serious."
Georgino later moved to Riverside, California. He was still promoting boxing shows in the state of Washington into his 90s.
Boxing in 1960s Los Angeles was a much different era.
Check out more boxing news on video at The Boxing Channel 
To comment on this story in The Fight Forum CLICK HERE
Remembering Hedgemon Lewis (1946-2020); Welterweight Champ, Hollywood Pet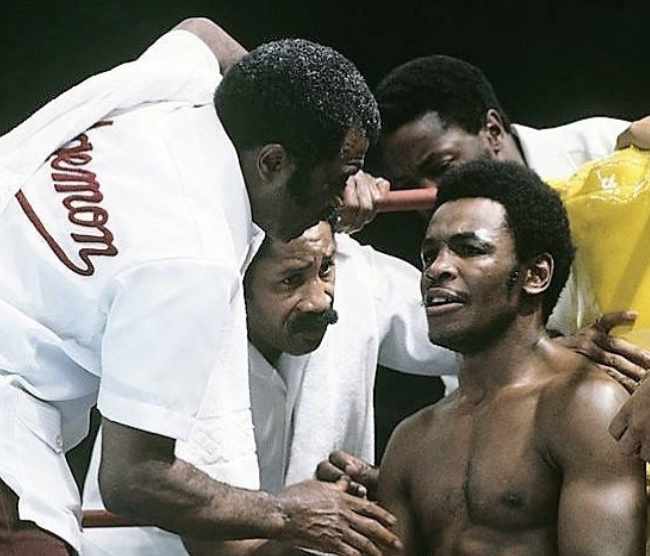 Hedgemon Lewis, who came up short in three stabs at the world welterweight title but won the New York version of this diadem, died on Sunday, March 30, at an assisted living facility in Detroit. Lewis, who was 74, had health issues in recent years that made him vulnerable to COVID-19, and that vulnerability was compounded by residing in Detroit which has become one of the epicenters of the scourge. The evil pathogen sought him out and in his debilitated condition it wasn't a fair fight.
Lewis was 72-6 as an amateur and won a National Golden Gloves title as a lightweight and AAU and National Golden Gloves titles at welterweight. He was 53-7-2 (26 KOs) as a pro. But those numbers barely tell the story of a fighter who led an interesting life and was admired by his peers for what he accomplished outside the ring.
Hedgemon Lewis turned pro in 1966 under the guidance of Luther Burgess who would be best remembered as one of Emanuel Steward's chief lieutenant's at Detroit's fabled Kronk Gym. Burgess, a fine featherweight in his fighting days, had been trained and managed by Eddie Futch.
Lewis was eight fights into his pro career and not quite 21 years old when Burgess brought him to Los Angeles where Futch was then plying his trade. Futch loved what he saw and Burgess left his young fighter in the care of his former mentor who was better able to "move" Lewis as the Southern California fight scene was then percolating.
Undoubtedly it wasn't merely Hedgemon's potential that excited Eddie Futch. The two had much in common. Both had been born in small towns in the Jim Crow South and had spent their formative years in Detroit. Moreover, a Futch Fighter was a fighter who conducted himself like a gentleman outside the ring and Hedgemon Lewis fit that mold. Futch had no tolerance for loudmouths.
Hedgemon became a staple at the Olympic Auditorium where he had 15 pro fights. When paired against a top-shelf opponent with a Mexican bloodline, these bouts drew big crowds. An estimated 4,000 were turned away when he fought Ernie "Indian Red" Lopez on July 18, 1968. The teak tough Lopez, then ranked #2 in the world, saddled Hedgemon with his first defeat, winning by TKO 9. The bout was so exciting that Lopez's manager and chief cornerman Howie Steindler fainted during the battle and would be taken to a hospital for observation.
By then, Hedgemon had wealthy backers that allowed him to give boxing his full attention, or we should say his full attention when he wasn't studying for his real estate license or taking classes in speech and drama at Los Angeles City College.
When Muhammad Ali and Joe Frazier turned pro, they both had syndicate backing. The syndicates were comprised of wealthy businessmen in Louisville and Philadelphia, respectively. A California man named Dell Jackson put together a syndicate to back the next world heavyweight champion but with no good heavyweights available, the consortium settled on Hedgemon Lewis.
Jackson had friends in show business. The actor Ryan O'Neal, the comedian Bill Cosby, and the Broadway star and recording artist Robert Goulet hopped on board. The Hoover Street Gym, where Lewis trained and where his backers were constantly popping in to check on their investment, became a hot spot for the paparazzi. Lewis always looked good in the gym because he was a stylish fighter (which curried no sway with the legendary LA Times columnist Jim Murray who was partial to boxers of the blood-and-guts stripe; Murray did Hedgemon Lewis no favors when he described Hedgemon's style as "mostly ballet.")
Lewis won six straight after his setback to Indian Red, advancing his record to 28-1. The sixth was a rematch with Lopez wherein he avenged his lone defeat, winning a close but unanimous decision, but Indian Red won the rubber match, stopping Hedgemon in the 10th at the LA Sports Arena.
The top gun of the welterweight division in those days was Jose Napoles, a fighter of consummate skill who left Cuba when Fidel Castro came to power and settled in Mexico City. Napoles held both of the meaningful welterweight belts when Hedgemon caught up with him on Dec. 14, 1971 at the Inglewood Forum. Napoles prevailed in one of his toughest fights. Had he not won the final round, the bout would have been scored a draw.
They would fight again 32 months later in Mexico City and this would be a much easier fight for Napoles who scored a ninth round TKO. Between these two world title fights, Hedgemon had two 15-round affairs with Billy Backus on Backus's turf in Syracuse, New York. Lewis won both by unanimous decision, winning the second fight by a more lopsided margin than the first.
Backus, the nephew of the great Carmen Basilio, had dethroned Napoles in December of 1970 in a fight stopped on cuts, some say prematurely. It was The Ring magazine Upset of the Year. In a better measure of their respective skills, Napoles dominated the rematch. Backus was a bloody mess when the bout was stopped in the eighth round.
The New York State Athletic Commission, in their infinite wisdom, demanded a rubber match. When Napoles refused, the NYSAC stripped him of his title. Both of Hedgemon Lewis's bouts with Billy Backus were billed for the New York version of the world welterweight title, which was something of a joke although in an earlier day the New York version of a title had considerable cachet.
Lewis's third stab at the world welterweight title came in what would what be his final bout. He walked away from the sport after suffering a 10th round stoppage at the hands of John H. Stracey in London.
Unlike so many fighters, he knew when it was time to say goodbye. "It's such a strange thing when that happens to you," Hedgemon told LA Times sportswriter John Hall, reflecting on his match with Stracey. "I trained well. I felt good. But once the fight began, it all went in an instant. Nothing worked. My legs, my hands. Suddenly I was a stranger in my own body."
In retirement, Lewis became an assistant trainer under Eddie Futch, dabbled in fight promotions, and looked after his real estate investments. And he remained great friends with Ryan O'Neal who stayed with Lewis until the very end as other members of the syndicate dropped out.
Hedgemon Lewis was the oldest child and only boy of his mother's five children. She raised her children alone after her husband walked out one day, never to be seen again. Lewis was very close to his mother and his sisters and when his mom took ill, circa 2002, he returned to Detroit to live out his days. Mrs. Lewis died in 2017.
—
This reporter first met Hedgemon Lewis in the late 1980s when Team Futch – Eddie Futch, Thell Torrence, Hedgemon, and the tyro, Freddie Roach, were training Virgil Hill at the long-gone Golden Gloves Gym in Las Vegas. In hindsight, I have come to believe that this quartet was the greatest team of trainers ever assembled. If not, it was undoubtedly the team with the best chemistry. "Everything we did was formulated around Eddie's knowledge and techniques," said Torrence.
The news of Lewis's death prompted a call to Torrence. Eighty-three years young and still in-demand as a boxing coach, he had just gotten off the phone with Ryan O'Neal, informing him of the sad news. And he was kicking himself for not following through on the recent promise that he had made to himself to go visit his friend and former associate in Detroit. "And now it's too late," he rued.
Thell Torrence believes that Hedgemon left the sport in better shape financially than any boxer in his weight class who had a similar career. He credits O'Neal with making this possible, although when Lewis invested in a parcel of real estate, he had done his homework.
Lewis allowed himself a few luxuries. "He drove the first Mercedes I had ever seen," said Torrence, and when he started to make good money, he moved into a fancy apartment in fancy Malibu. But he could have had many more luxuries if he had not felt an obligation to help out his family. He purchased a home for his mother in Detroit and, according to Torrence, put several of his sisters through college.
Hedgemon Lewis was inducted into the California Boxing Hall of Fame in 2006 and into the Alabama Boxing Hall of Fame — he was born in Greensboro – last year. Health problems prevented him from attending the induction ceremony in Tuscaloosa. Two of his sisters accepted the honor for him.
To reiterate, Hedgemon Lewis was 72-6 as an amateur and 53-7-2 as a pro. And that barely touches the surface of a very good fighter who was a credit to his sport.
R.I.P. Champ.
Check out more boxing news on video at The Boxing Channel 
To comment on this story in The Fight Forum CLICK HERE