A Note on Mayweather-Ortiz…HAUSER
Bart Barry wrote last year that the marketing plan for Floyd Mayweather Jr's fights has become, "How can we fool the public again?"
With that in mind, there came a time about a month ago when I tuned out Mayweather vs. Victor Ortiz. I didn't read the conference-call transcripts. I didn't go to Las Vegas for the fight. I didn't buy the pay-per-view. On fight night, I was curious enough to follow the action via short texts posted at brief intervals on ESPN.com. On Sunday morning, I watched the now-infamous fourth round and its aftermath on YouTube.
Mayweather is a superbly talented fighter. "Anything my mouth says, my hands can back it up," he states. "Once you put me in that squared circle, I'm home."
Floyd also has a penchant for anti-social behavior, having been criminally convicted twice for beating up women. He is currently under indictment for assaulting the mother of three of his children (in addition to physically threatening two of the children). He has engaged in racist homophobic rants; burns hundred-dollar bills in nightclubs to flaunt his wealth; and demeans opponents as a matter of course.
"I've been in a lot of fights," Arturo Gatti said before fighting Mayweather in 2005. "But I've never been in a fight where my opponent was talking like he is. He has no class, to speak about another fighter like he does."
The June 28th kick-off press conference for Mayweather-Ortiz began with a promotional film that praised Floyd as "pound-for pound, the best fighter in the universe; [a man who] always fights the best and stands alone as the shining star in boxing."
Promoter Richard Schaefer advised the assembled media that Floyd is a "gentleman" and promised that Mayweather-Ortiz would be "the greatest pay-per-view card in the history of boxing."
Not to be outdone, World Boxing Council representative Jill Diamond said that Floyd "bleeds green" but has "a heart of gold."
The "bleeding green" was understandable, given the sanctioning fees that the WBC expected to reap from Mayweather-Ortiz. There are some battered women who might disagree with the "heart of gold" part.
Ortiz seemed a bit overwhelmed by it all.
The "high point" of the pre-fight marketing campaign was a profanity-laced confrontation between Floyd and his father on the first episode of HBO's Mayweather-Ortiz: 24/7. Floyd's conduct in that exchange was reminiscent of Mike Tyson's onstage tirade at the Hudson Theater during the build-up to Iron Mike's 2002 fight against Lennox Lewis.
The low point of the promotion was Mayweather's attack on Oscar De La Hoya after Ortiz said in the second episode of 24/7 that Oscar is his idol. That engendered a Mayweather tweet: "De La Hoya is a drug user, dresses in drag, committed adultery, and drinks alcohol; and Ortiz looks up to this guy."
At that point, Richard Schaefer balanced the competing interests of De La Hoya (his dear friend and partner) and Mayweather (a source of income) and resolutely declared, "I'm not going to get into the middle of that. I have a very nice relationship with Floyd. We work very well together. When Oscar came out with his statement [admitting to having been photographed by a stripper while wearing women's lingerie at a time when he was under the influence of cocaine], there were a lot of people who were very supportive of Oscar and wished him all the best with rehab. There are always those who will have a different opinion."
Meanwhile, it should be noted that, whenever De La Hoya and Mayweather appear jointly at a media event, Oscar has the look of a man who is trying to smile while chewing on glass.
Mayweather was established as a 7-to-1 betting favorite over Ortiz.  Thereafter, Victor's chances (such as they were) took another hit when the Nevada State Athletic Commission designated Joe Cortez as the referee for the fight.
Cortez (who has legally trademarked the phrase "I'm fair but I'm firm") was once regarded as one of boxing's better referees. But in recent years, there have been times when "unfair" and "infirm" have attached to his name. More specifically, he has engaged in questionable conduct that altered the flow of several big fights; most notably, Mayweather vs. Ricky Hatton and Amir Khan vs. Marcos Maidana.
The assumption was that Cortez's style of refereeing was likely to favor Mayweather over Ortiz. Carlos Acevedo put the matter in harsh perspective, writing, "Cortez, whose incompetence has been steadily growing, is now one of the perpetual black clouds of boxing. Among his peculiar habits is an inability to break fighters at the appropriate moment. Why let Cortez, whose reverse Midas touch has marred more than one big fight recently, in the building at all on Saturday night?"
Fight-night attendance at the MGM Grand Garden Arena was 14,687; well short of a sellout.
Mayweather dominated the first three rounds, which was bad news for Ortiz, who has a history of slowing down as a fight progresses and seemed to be breaking down both physically and mentally.
In round four, the following sequence of events occurred:
(1) Ortiz cornered Mayweather and, frustrated by his inability to land a clean shot, deliberately head-butted Floyd.
(2) Cortez called "time."
(3) Ortiz acknowledged his wrongdoing, hugged Mayweather, and kissed him on the cheek.
(4) Cortez walked Ortiz away from the corner, holding him by the arm, and appropriately deducted a point (for the head-butt; not the kiss).
(5) While Cortez was circling the ring, signaling the deduction to each judge and still holding Ortiz by the arm, Victor reached out with his free hand and touched Mayweather's left glove in another gesture of apology.
(6) Mayweather went to a neutral corner, and Cortez led Ortiz to the opposite side of the ring.
(7) Cortez motioned the fighters to ring center and then, inexplicably, turned away from the action, losing control of the moment.
(8) Ortiz moved to touch gloves again. Mayweather moved as though he was going to respond in kind and whacked Ortiz with a left hook (that neither Ortiz or Cortez saw coming) followed by a straight right hand that ended the fight.
Legal or illegal, it was a sucker punch.
After the fight, Mayweather was defiant. "S–t happens in boxing," he declared. "Protect yourself at all times."
He also got into an ugly shouting match with Larry Merchant, when the HBO analyst questioned him about the propriety of the knockout blow:
Mayweather: You'll never give me a fair shake. You know that. So I'm gonna let you talk to Victor Ortiz. All right? I'm through. Put somebody else up here to give me an interview.
Merchant: What are you talking about?
Mayweather: You never give me a fair shake. HBO needs to fire you. You don't know shit about boxing. You ain't s–t.
Merchant: I wish I was fifty years younger. I'd kick your ass.
Given the Mayweather family history, one might say that Merchant has become a "father figure" to Floyd.
Meanwhile . . . How should the boxing community assess Mayweather's sucker punch?
First, it should be noted that, as a general rule, Floyd conducts himself well in the ring. That was exemplified when chaos broke out during his 2006 fight against Zab Judah. While both trainers and Zab were throwing extra-curricular punches, Floyd stood calmly in a neutral corner.
Also, one can argue that, when Ortiz took the fight into the gutter with a flagrant foul, he was inviting an equally unsportsmanlike response.
And let's be honest. If the reverse had happened; if Mayweather had deliberately head-butted Ortiz and Victor responded with a sucker-punch knockout, many people would be saying today that Floyd got what he deserved.
That said; Mayweather-Ortiz was another proverbial black eye for boxing. Bill Dwyre (the veteran boxing writer for the Los Angeles Times and a man not given to hyperbole) wrote afterward, "The boos rang into the night and may not stop for months to come. Mayweather won his mega-fight against Ortiz, and each ought to be ashamed of himself. Any resemblance between sportsmanship and boxing vanished on a night of mugging and dirty play. This was more freak show than sporting event."
And Jim Lampley opined, "If you're the best fighter in the world and you like to claim that you're the best fighter in history, you shouldn't have to do that."
In a post-fight interview, Bernard Osuna of ESPN asked Mayweather, "What does this fight do for you?
"It adds to my legacy," Mayweather responded.
It certainly does.
Thomas Hauser can be reached by email at thauser@rcn.com. His most recent book (Winks and Daggers: An Inside Look at Another Year in Boxing) has just been published by the University of Arkansas Press.
Avila Perspective, Chap. 229: Benavidez, Plant and NCAA Hoops in Vegas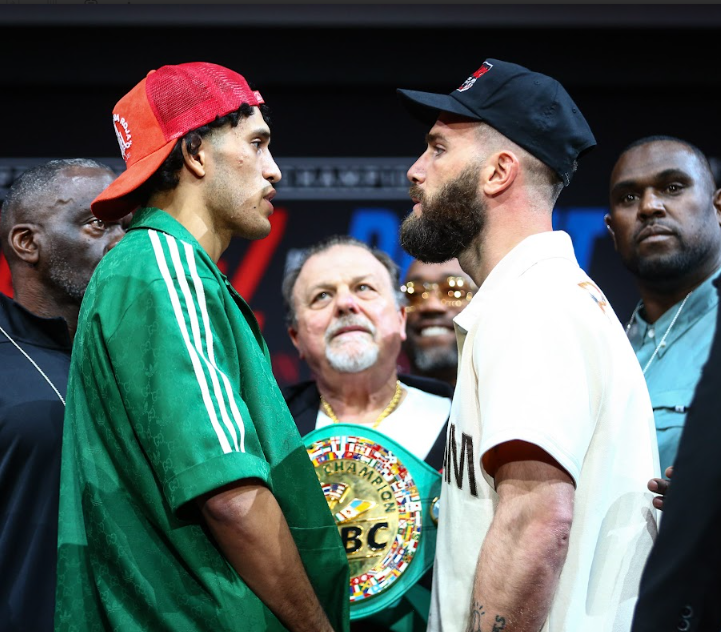 Avila Perspective, Chap. 229: Benavidez, Plant and NCAA Hoops in Vegas
If you know the history of Las Vegas, it's endured a number of phases since its first major growth spurt when the Hoover Dam project brought thousands to the desert region in the 1930s.
Then came the New York phase when the Flamingo Hotel was built in the 1940s and was followed by numerous other major casino hotels like the Sands, the Dunes and the Aladdin. Of course, boxing was always a way to entice people to the desert.
This Saturday, four star boxing returns to Las Vegas. But it be competing against the western regional finals of the NCAA Men's Basketball Tournament. Prepare for crowds.
Las Vegas is packed.
Undefeated David Benavidez (26-0, 23 KOs) meets once-beaten Caleb Plant (22-1, 13 KOs) at the MGM Grand Hotel and Casino in Las Vegas on Saturday, March 25. The TGB Promotions card will be televised on Showtime pay-per-view.
The winner gets a shot at undisputed super middleweight champion Saul "Canelo" Alvarez. And that means big money.
It's all happening in Las Vegas and so will the NCAA tournament. Expect an extremely crowded Strip as fans of boxing and basketball convene on the strip by the thousands. Its also a gambler's paradise for betting so make sure you allow yourself time because the lines will be long at the sportsbooks.
When I first visited Las Vegas in the early 1970s sports betting was done outside of the casinos. The state law back then prohibited sportsbooks inside hotel-casinos. My favorite sportsbook, for sentimental reasons, is the Westgate Hotel, formerly the Hilton International. It's has a huge sports betting area.
I'm not a betting type of guy but sports betting to me is the center of everything and adds luster to the atmosphere of Las Vegas. You won't find a sports book in California.
Boxing has always been a sport made for betting, probably since the stone age.
When Benavidez steps into the prize ring he will be the big favorite but if you truly know boxing, Plant does have a chance. Anything can happen in boxing. Anything.
A man can parachute from the sky and land in the middle of the fight as happened back in 1993 when Evander Holyfield and Riddick Bowe were combatting for the heavyweight title at Caesars Palace. Of course, this won't happen on Saturday because the fight is indoors at the MGM Hotel.
One major lesson about pro boxing is that nothing is a sure thing.
Though Benavidez has power and has never been defeated, he could tear an Achilles tendon right during the fight. Or he could break a wrist delivering a punch. I've also seen a great fighter like Pernell Whitaker get his clavicle broken from a single punch and be unable to continue.
Don't bet your house on the outcome.
What you will see on Saturday is two very talented super middleweights with completely different fighting styles engage. They do not seem to care for each other but that doesn't matter. It's a fight, not a marble contest.
Words have been exchanged all through the promotion. But words don't mean a thing once the first bell rings.
Plant has speed, agility and solid defensive skills. His only loss came to Canelo Alvarez. That's more a medal of honor than an embarrassment.
"I feel I'm the better boxer, I have the better IQ and I have more experience," said Plant. "I have the better pedigree and its going to show on Saturday night."
Benavidez has power, speed and a very solid chin. He seems to intimidate foes with a come forward style that reminds me of a young George Foreman.
"We're going to see what that chin is like on Saturday," said Benavidez.
Supporting fights
Cody Crowley meets Abel Ramos in an welterweight elimination fight for the WBC title held by Errol Spence Jr.
Both of these guys are rough and tough. It's the ram versus the bull.
The other Ramos, Abel's brother Jesus, is fighting Joey Spencer in a super welterweight clash.
Six other fights are planned at the MGM Grand.
Top Rank
Fresno's Jose Carlos Ramirez (27-1, 17 KOs) gets a hometown crowd when he meets Richard Commey (30-4-1, 27 KOs) on Saturday March 25. The former super lightweight titlist needs a win to get back in the hunt. ESPN will televise the Top Rank card.
"All of a sudden after one loss people started walking away," said Ramirez. "We're focused on Richard Commey."
Commey wants what Ramirez wants too, a title.
"I really want to become a two-time world champion, so I'm coming strong," said Commey.
Also on the same Fresno card will be WBA titlist Seniesa Estrada (23-0, 9 KOs) seeking to unify the minimumweight titles against Germany's WBC titlist Tina Rupprecht (12-0-1, 3 KOs).
"This is the moment that Ive dreamed of since I was seven years old," said Estrada. "Its crazy to think how far I've come in this sport."
Rupprecht is also excited.
It's a big honor to fight for both titles," Rupprecht said. "This is always what I wanted."
Fights to Watch
Sat. Showtime ppv 6 p.m David Benavidez (26-0)  vs Caleb Plant (22-1); Cody Crowley (21-0) vs Abel Ramos (27-5-2).
Sat. ESPN 7 p.m. Jose Carlos Ramirez (27-1) vs Richard Commey (30-4-1); Seniesa Estrada (23-0) vs Tina Rupprecht (12-0-1).
Photo credit: Stephanie Trapp / TGB Promotions
To comment on this story in the Fight Forum CLICK HERE
Mbilli Stays Unbeaten: Outpoints Gongora in a Bruising Tiff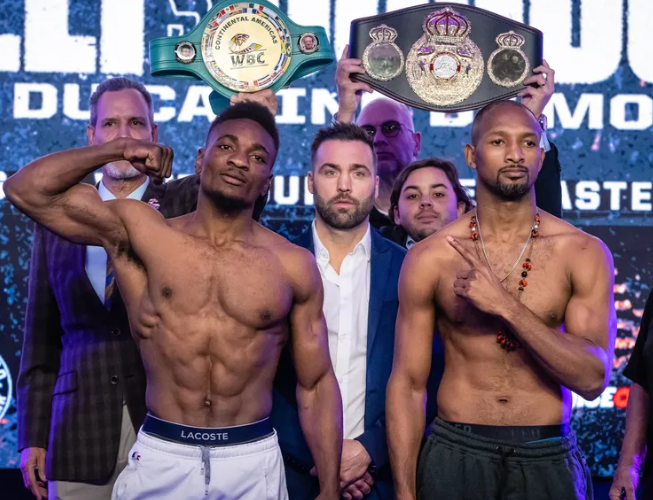 Camille Estephan's "Eye of the Tiger" promotions returned to the Montreal Casino tonight with an 8-bout card capped by an intriguing match between super middleweights Christian Mbilli and Carlos Gongora, both former Olympians.
The Cameroon-born Mbilli (pictured on the left) represented France in the 2016 Rio Games. He was undefeated (23-0, 16 KOs) coming in and ranked #2 by the WBA. The Massachusetts-based Gongora, a two-time Olympian for his native Ecuador, brought a 23-1 (16) record, his lone defeat coming on the road in Manchester, England, to currently undefeated Lerrone Richards.
When the smoke cleared, Mbilli won a unanimous decision, but the scores (99-91, 98-92, and 97-93) were misleading as this was an entertaining fight and the granite-chinned Gondora, a southpaw, was always a threat to turn the tide with his signature punch, a left uppercut. In fact, he may have landed the best punch of the fight when he hurt Mbilli in the opening minute of the eighth round. But the muscular Mbilli shook off the cobwebs and stormed back, dominating the final minute of the eighth and then finishing strong, nearly forcing a stoppage with a non-stop assault in the final frame.
Mbilli would love to fight the winner of Saturday's tiff between David Benavidez and Caleb Plant, but that's not likely to happen. A more likely scenario finds Mbilli opposing fellow unbeaten Vladimir Shishkin, the Detroit-based Russian.
Co-Feature
Simon Kean, a six-foot-five, 250-pound heavyweight from Three Rivers, Quebec, advanced to 23-1 (22 KOs) with a seventh-round stoppage of 40-year-old warhorse Eric Molina (29-9).
Both were tentative during most of the match. The end came rather suddenly when Kean knocked Molina down with an overhand right after landing a good left hook. The punch did not appear to land flush, but Molina was swaying as he made it to his feet and the referee called it off.
It was not a particularly impressive performance by Kean. Molina, a special education teacher in the Rio Grande Valley community of Edinburg, Texas, hinted before the bout that this would be his final fight. That would be a sensible idea. He has been stopped six times in his last 10 outings and nine times overall.
Also
In a 10-round bout contested at 140 pounds, Calgary veteran Steve Claggett improved to 34-7-2 (24) with a TKO over Mexican import Rafael Guzman Lugo (26-3-2) whose corner pulled him out after seven frames. This was a good action fight fought at close quarters, albeit Claggett was clearly in control when the bout was halted.
To comment on this story in the Fight Forum CLICK HERE
A Conversation About Boxing with Author and Journalist Steve Marantz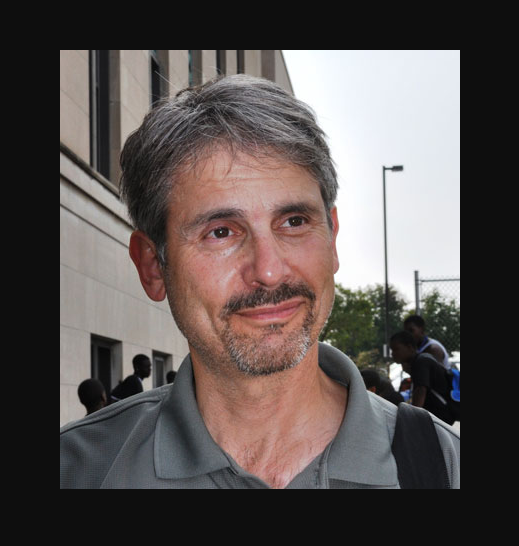 If you ask former sportswriter Steve Marantz when was boxing's Golden Age, he's quick with a response.
His answer just so happens to coincide with the period when he was on the beat as a boxing columnist for the Boston Globe (1979-1987).
"You could argue that boxing has had a few Golden Ages, but yes, that was an exciting and memorable era," said Marantz, who sat ringside for many legendary matches. "The round-robin bouts amongst [Ray] Leonard, [Marvin] Hagler, [Thomas] Hearns and [Roberto] Duran, certainly was a major element."
Those four legends are important but other weight division kings also played an integral role in boxing's global popularity.
"Let's not forget [Aaron] Pryor, [Alexis] Arguello, [Julio Cesar] Chavez, [Salvador] Sanchez, [Hector] Camacho, [Wilfredo] Gomez, Michael Spinks, [Dwight Muhammad] Qawi, [Donald] Curry, [Mike] Tyson and [Evander] Holyfield," Marantz offered. "The key was competitive balance in most of the divisions."
Marantz began his journalism career in 1973 at the Kansas City Star after graduating from the University of Missouri. After leaving the Globe, he worked for the Boston Herald (1999-2004) and ESPN (2004-2016). Nowadays, in addition to freelance writing for publications such as the Jewish Journal of Greater Boston, he produces the podcast "Championship Stories."
Marantz recalled one particular moment that stood out while covering boxing and it happened at Aaron Pryor's training camp.
"I have a vivid memory of his workout before he fought Arguello in Miami, November 1982. He had a hot funk song on the speakers, "You Dropped A Bomb On Me," and as it played, loudly, he shadow-boxed to its beat and lyrics," he recalled. "A rope was stretched across the gym, four feet off the floor, and Pryor moved along the rope, ducking under and back, gloves flashing. He was hypnotized by the music, in a trance. Hypnotized me, too. A moment that made boxing so cool to cover."
That classic matchup at the famed Orange Bowl was halted in the 14th round with Pryor winning by technical knockout.
Anyone at Caesars Palace on April 15, 1985, knows what happened over roughly eight minutes of hot action when Hagler and Hearns tangled. It was nonstop punches from both participants.
"Hagler and Hearns fought as if possessed," recalled Marantz of that showdown. "The stark final image [for me] was that of Hearns, now helpless, semiconscious, looking very like a black Christ taken from the cross, in the arms of a solemn aide.
"Hagler's pent-up bitterness found release in a violent attack, even as each crack of Hearns' gloves reinforced a lifetime of slights. In the end, Hearns was martyred to absolve Hagler of victimization. The first round is legendary, among the most vicious and splendid ever fought on the big fight stage. Action accelerated so quickly that spectators were left breathless. Punches windmilled into a blur, though the actual count was 82 punches for Hagler and 83 for Hearns, about three times that of a typical round."
While that fight has blended into boxing folklore, a 1976 Olympic gold medal winner from Palmer Park, Maryland, was the epitome of true greatness for Steve Marantz.
"The way Sugar Ray Leonard maneuvered [Roberto] Duran to 'No Mas' in their rematch was brilliant. His grit and toughness beat Hearns, one of the great fights of the 1980s. And he beat Hagler with brains and psychology. Not to overlook his win over [Wilfred] Benitez in 1979. He was gorgeous to watch, stylish and rhythmic. His combinations were a blur. And he strategized like a chess master. Smooth and cooperative in interviews, always aware of the marketing and promotional necessities. Leonard was the gold standard."
Marantz re-visited the Hagler-Leonard fight and the drama that surrounded it in "Sorcery at Caesars: Sugar Ray's Marvelous Fight," first released in 2008 and now available as an eBook.
Boxing's been called the cruelest and the most unforgiving sport, but it's also filled with high drama.
"It's a test of athleticism, intelligence, grit and character. At its best, it's dramatic and unpredictable, exciting," Marantz said of the fight game. "A rich history of iconic personalities and events. Joe Louis and Max Schmeling, for example. A window into history bigger than just sport, a window into popular culture and politics."
Marantz fondly recalls some of the characters he met while covering the sweet science: "Promoters Don King and Bob Arum, both conniving quotable snakes. Trainer Ray Arcel, in his 80s, a pillar of honesty and integrity. Emanuel Steward and Prentiss Byrd, running the Kronk Gym as a beacon of light and hope in Detroit's blighted inner city. In Brockton, Massachusetts, two Italian-American brothers, Goody and Pat Petronelli, formed a sacred trust with an African- American boxer, Marvin Hagler."
Marantz went on: "On my first newspaper job with the Kansas City Times/Star, I met a kindly trainer, Peyton Sher, who welcomed me into his gym and taught me the basics," he said. "Never will forget Daeshik Seo, the Korean therapist for Larry Holmes who two weeks before the Holmes-[Gerry] Cooney fight in June 1982, tipped me to a story that a member of Holmes' entourage pulled a pistol on Cooney's entourage at Caesars Palace. Caesars top brass had to call Holmes on the carpet to get his people under control. Holmes was incensed at the story. In his media session after he won, he said I wrote it because I was [expletive] … and that I worked in a racist city, Boston."
Marantz has never been put off by the seedy elements of the sport. "I don't feel polarized by it.," he says. "Nobody is forced to box. Nobody is forced to watch it. The world has bigger problems than boxing."
Marantz has fond memories of the people he met and the friendships he made while covering boxing. Does he miss not being rinigside? "Not really," he says. "My time came and went. Journalism and life took me in other directions. I do have some nostalgia for that era, and for the people who were part of it."
Having been around the sweet science for a spell, Marantz offered sage advice to anyone inclined to mix it up: "Be disciplined, work hard, find a good trainer, learn the subtleties, read the tea leaves and don't be pig-headed."
Actually, all of those traits are always handy, even if one doesn't step into the ring.
You can read more about Steve Marantz at his website: www.stevemarantz.com
To comment on this story in the Fight Forum CLICK HERE