Hatton Tries To Get Back To Where He Once Belonged
The ever-so-appropriate words were written and sung by another famous British subject, Sir Paul McCartney, in the days when the Beatles were cranking out even more smash hits than those authored in the ring by the latter-day boxer who came to be known as "The Hitman" to similarly adoring throngs.
Get back, get back
Get back to where you once belonged
For former two-division world champion Ricky Hatton, whose shrieking fan base reminded some of the pandemonium that was Beatlemania, the place where he once belonged must now seem long ago and far away. He was the pride of Manchester, England, non-soccer division, and as much of a hero there and throughout the United Kingdom as was McCartney and his three band mates. Was it only five years ago that Hatton's popularity was such that he could seduce 25,000 of his countrymen to travel to Las Vegas for one of his fights, even if many of them couldn't procure tickets inside the arena? Or just three years since his fun-loving, scampish halo was knocked askew in the wake of a crushing one-punch wipeout and revelations of lackadaisical training, binge drinking and forays into recreational drugs?
And was it less than a year ago that Hatton, his hero status and personal life increasingly in tatters, plunged into depression so deep he considered slitting his wrists and ending it all?
But Hatton, now 34, inactive for 42 months and edging ever closer to the comeback bout that many fallen pugilistic icons have risked in the hope of restoring whatever it is that they feel they've lost, insists that he can no longer leave things as they are. True champions – and a prime Ricky Hatton was certainly that – don't quit on themselves, or on those they have disappointed and disillusioned. For those fighters seeking absolution inside the ropes, the immediate future might not turn out as glorious as was the receding past, but then opening one's veins or totally succumbing to self-pity isn't the answer, either.
Get back, get back
Get back to where you once belonged
On Nov. 24, in MEN Arena in his hometown of Manchester, site of many of his more memorable successes, Hatton (45-2, 32 KOs) tries to turn back the clock to a much happier time when he takes on former WBA welterweight champion Vyacheslav Senchenko (32-1, 21 KOs), of Ukraine, in what no one can describe as a tuneup. Senchenko might not be on a level with Floyd Mayweather Jr. and Manny Pacquiao, ultra-elite opponents who greased the skids for Hatton's precipitous fall from grace, but he is no stiff to be casually cuffed around for the purpose of making the "Hitman's" return engagement just another feel-good exercise.
No, Hatton's purpose in this case seems to be an attempt to quickly find out whether he has the goods to come all the way back, or to again scurry into the hole he had dug for himself these past few years. It is an ambitious quest, even noble if his intentions are as pure as he insists. But the consequences of failure must be daunting to someone whose belief that he can complete the journey has to be at least somewhat fragile at this point. The more Hatton stands to gain, the more he stands to lose.
Some wagers, though, have to be placed because there really isn't an acceptable alternative. In the game of redemption, you're all-in or you don't play.
"Win or lose, I've already won," Hatton says of where he is now in relation to where he was not so very long ago. "I want to finish my career the way it should have ended – not flat on my back on the canvas.
"I feel like I let everybody down. The nation. All my fans. It was a really horrible, dark place I was in. I just needed to prove that I could get fit again. I want people to look at me as a four-time world champion, in two weight categories, and as a down-to-earth man of the people, not as the joke that I had become."
Funny thing about punches, and punch lines. It's always better to be the person delivering them than to be the butt of snide remarks from those whose lips previously uttered nothing but praise. A fighter can go from certain victory to emphatic defeat in the time required for the other guy to deliver a devastating shot to the jaw, which is about as swiftly as it takes for someone who always has been the life of the party to become just another unwanted guest with questionable table manners.
All those Hatton devotees from the UK thought it endearingly hilarious when their man cracked wise after his fourth-round stoppage of the formidable Jose Luis Castillo in Las Vegas' Thomas & Mack Center on June 23, 2007. Asked by a reporter what he planned to do next, Hatton, who never made a secret of his fondness for lifting a pint or two, smiled and said, "I'll have a few battles tonight with Mr. Guinness."
Hatton, a nonstop punching machine whose swarming, take-two-to-land-one style is reminiscent of the late Arturo Gatti, made the breakthrough from British phenomenon to global superstar when, as a sizable underdog, he forced the feared Russian, Kostya Tszyu, to quit on his stool after 11 rounds in MEN Arena before the typical sellout crowd of 22,000 on June 4, 2005, capturing the IBF junior welterweight championship in the process. That victory alone would have been enough for Hatton to become the first Briton to be voted Fighter of the Year by the Boxing Writers Association of America, although he embellished his credentials for the BWAA award with a subsequent thrashing of Carlos Maussa 5½ months later in Yorkshire, England.
Thus began the extended U.S. phase of Hatton's dizzying career ascent, with big crowds – enlarged by hordes of British revelers – coming out to see him beat Luis Collazzo in Boston and Juan Urango and Castillo on the Vegas Strip.
"We pride ourselves on being great sportsmen," said Dennis Holson, the British partner of Art Pelullo, the Philadelphia-based promoter of Hatton's bouts with Collazzo, Urango and Castillo. "But out-and-out winners? We don't have that many. Our country is an absolute winner here. We should savor these moments because we're not just making memories, we're making history."
But the good times took a downward turn in Hatton's next trip to Vegas, where he was paired with the man widely considered to be the finest pound-for-pound fighter on the planet, Floyd Mayweather Jr. An estimated 25,000 Hatton supporters from the UK flooded the city to support their favorite fighter, and so what if only 3,900 tickets were made available to them initially? Some of Hatton's people were willing to pay up to $10,000 for a ticket, and did, and those who never made it inside the MGM Grand Garden happily filled closed-circuit venues throughout town, screaming themselves hoarse singing "Rule, Brittania," "God Save the Queen" and, most frequently, "Walking in a Hatton Wonderland" to the tune of "Walking in a Winter Wonderland."
Unimpressed by all those Hatton crazies, a bemused Mayweather said, "The only reason Hatton is 43-0 is because he hasn't fought anyone. He hasn't fought 43 Floyd Mayweathers. If he had, he'd be 0-43."
Mayweather's take on what was to unfold proved spot-on; he dominated the action from the opening bell, wresting the WBA welterweight belt from Hatton on a 10th-round TKO, flooring the outclassed champion twice in that round with ripping left hooks.
Still the impish prankster, Hatton sized up his first professional defeat thusly: "What can I say? I was doing all right until I bleepin' slipped."
Hatton's slippage was to continue, in other ways. After victories over Juan Lazcano and Paulie Malignaggi, an underprepared Hatton, by then losing too many of his behind-the-scenes battles with Mr. Guinness, was felled by a single blow in the second round from Manny Pacquiao on May 2, 2009, at the MGM Grand. He has not fought since, and his absence from the ring took on the cloak of notoriety when he was photographed snorting cocaine in a hotel.
Now a trimmer, cleaned-up Hatton tries to make amends for the detours he so readily if unwisely took. In his 14th appearance in MEN Arena, can he still fill every one of those 22,000 seats? Will the fighter on display be the same force of nature that battered Kostya Tszyu into submission? Or the one who was exposed as an overhyped fraud by Mayweather and Pacquiao?
Get back, get back
Get back to where you once belonged
Hatton says he wants to do show a more positive side of himself to his children, son Campbell and daughter Millie, who have too often seen the bloated, despondent drunk that their father had become. Maybe he never could have beaten Mayweather and Pacquiao, even at his best, but he did himself no favors by spending more time in the pub than in the gym. That was a surefire way to dissipate any hint of greatness that he once displayed, an aura he so desperately seeks to regain.
Avila Perspective, Chap. 229: Benavidez, Plant and NCAA Hoops in Vegas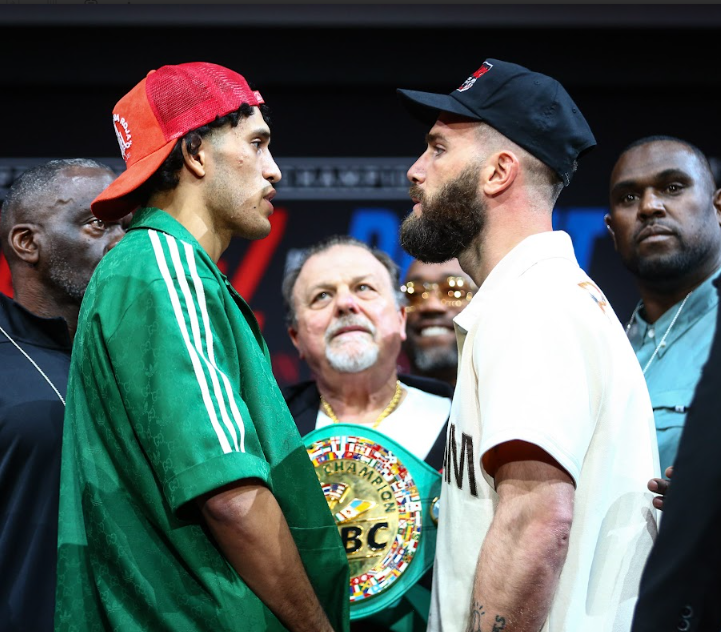 Avila Perspective, Chap. 229: Benavidez, Plant and NCAA Hoops in Vegas
If you know the history of Las Vegas, it's endured a number of phases since its first major growth spurt when the Hoover Dam project brought thousands to the desert region in the 1930s.
Then came the New York phase when the Flamingo Hotel was built in the 1940s and was followed by numerous other major casino hotels like the Sands, the Dunes and the Aladdin. Of course, boxing was always a way to entice people to the desert.
This Saturday, four star boxing returns to Las Vegas. But it be competing against the western regional finals of the NCAA Men's Basketball Tournament. Prepare for crowds.
Las Vegas is packed.
Undefeated David Benavidez (26-0, 23 KOs) meets once-beaten Caleb Plant (22-1, 13 KOs) at the MGM Grand Hotel and Casino in Las Vegas on Saturday, March 25. The TGB Promotions card will be televised on Showtime pay-per-view.
The winner gets a shot at undisputed super middleweight champion Saul "Canelo" Alvarez. And that means big money.
It's all happening in Las Vegas and so will the NCAA tournament. Expect an extremely crowded Strip as fans of boxing and basketball convene on the strip by the thousands. Its also a gambler's paradise for betting so make sure you allow yourself time because the lines will be long at the sportsbooks.
When I first visited Las Vegas in the early 1970s sports betting was done outside of the casinos. The state law back then prohibited sportsbooks inside hotel-casinos. My favorite sportsbook, for sentimental reasons, is the Westgate Hotel, formerly the Hilton International. It's has a huge sports betting area.
I'm not a betting type of guy but sports betting to me is the center of everything and adds luster to the atmosphere of Las Vegas. You won't find a sports book in California.
Boxing has always been a sport made for betting, probably since the stone age.
When Benavidez steps into the prize ring he will be the big favorite but if you truly know boxing, Plant does have a chance. Anything can happen in boxing. Anything.
A man can parachute from the sky and land in the middle of the fight as happened back in 1993 when Evander Holyfield and Riddick Bowe were combatting for the heavyweight title at Caesars Palace. Of course, this won't happen on Saturday because the fight is indoors at the MGM Hotel.
One major lesson about pro boxing is that nothing is a sure thing.
Though Benavidez has power and has never been defeated, he could tear an Achilles tendon right during the fight. Or he could break a wrist delivering a punch. I've also seen a great fighter like Pernell Whitaker get his clavicle broken from a single punch and be unable to continue.
Don't bet your house on the outcome.
What you will see on Saturday is two very talented super middleweights with completely different fighting styles engage. They do not seem to care for each other but that doesn't matter. It's a fight, not a marble contest.
Words have been exchanged all through the promotion. But words don't mean a thing once the first bell rings.
Plant has speed, agility and solid defensive skills. His only loss came to Canelo Alvarez. That's more a medal of honor than an embarrassment.
"I feel I'm the better boxer, I have the better IQ and I have more experience," said Plant. "I have the better pedigree and its going to show on Saturday night."
Benavidez has power, speed and a very solid chin. He seems to intimidate foes with a come forward style that reminds me of a young George Foreman.
"We're going to see what that chin is like on Saturday," said Benavidez.
Supporting fights
Cody Crowley meets Abel Ramos in an welterweight elimination fight for the WBC title held by Errol Spence Jr.
Both of these guys are rough and tough. It's the ram versus the bull.
The other Ramos, Abel's brother Jesus, is fighting Joey Spencer in a super welterweight clash.
Six other fights are planned at the MGM Grand.
Top Rank
Fresno's Jose Carlos Ramirez (27-1, 17 KOs) gets a hometown crowd when he meets Richard Commey (30-4-1, 27 KOs) on Saturday March 25. The former super lightweight titlist needs a win to get back in the hunt. ESPN will televise the Top Rank card.
"All of a sudden after one loss people started walking away," said Ramirez. "We're focused on Richard Commey."
Commey wants what Ramirez wants too, a title.
"I really want to become a two-time world champion, so I'm coming strong," said Commey.
Also on the same Fresno card will be WBA titlist Seniesa Estrada (23-0, 9 KOs) seeking to unify the minimumweight titles against Germany's WBC titlist Tina Rupprecht (12-0-1, 3 KOs).
"This is the moment that Ive dreamed of since I was seven years old," said Estrada. "Its crazy to think how far I've come in this sport."
Rupprecht is also excited.
It's a big honor to fight for both titles," Rupprecht said. "This is always what I wanted."
Fights to Watch
Sat. Showtime ppv 6 p.m David Benavidez (26-0)  vs Caleb Plant (22-1); Cody Crowley (21-0) vs Abel Ramos (27-5-2).
Sat. ESPN 7 p.m. Jose Carlos Ramirez (27-1) vs Richard Commey (30-4-1); Seniesa Estrada (23-0) vs Tina Rupprecht (12-0-1).
Photo credit: Stephanie Trapp / TGB Promotions
To comment on this story in the Fight Forum CLICK HERE
Mbilli Stays Unbeaten: Outpoints Gongora in a Bruising Tiff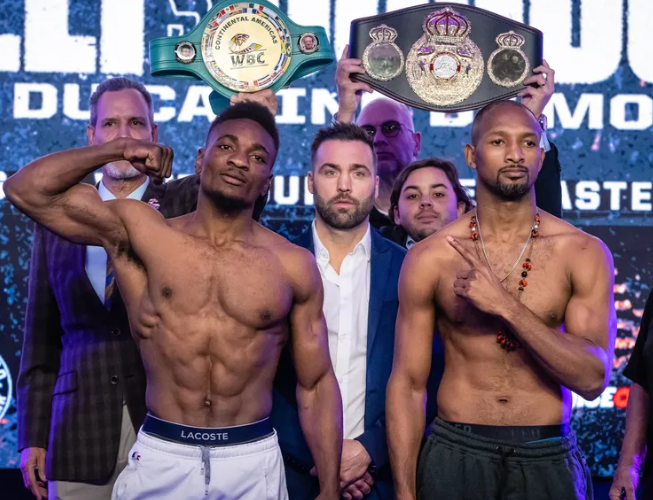 Camille Estephan's "Eye of the Tiger" promotions returned to the Montreal Casino tonight with an 8-bout card capped by an intriguing match between super middleweights Christian Mbilli and Carlos Gongora, both former Olympians.
The Cameroon-born Mbilli (pictured on the left) represented France in the 2016 Rio Games. He was undefeated (23-0, 16 KOs) coming in and ranked #2 by the WBA. The Massachusetts-based Gongora, a two-time Olympian for his native Ecuador, brought a 23-1 (16) record, his lone defeat coming on the road in Manchester, England, to currently undefeated Lerrone Richards.
When the smoke cleared, Mbilli won a unanimous decision, but the scores (99-91, 98-92, and 97-93) were misleading as this was an entertaining fight and the granite-chinned Gondora, a southpaw, was always a threat to turn the tide with his signature punch, a left uppercut. In fact, he may have landed the best punch of the fight when he hurt Mbilli in the opening minute of the eighth round. But the muscular Mbilli shook off the cobwebs and stormed back, dominating the final minute of the eighth and then finishing strong, nearly forcing a stoppage with a non-stop assault in the final frame.
Mbilli would love to fight the winner of Saturday's tiff between David Benavidez and Caleb Plant, but that's not likely to happen. A more likely scenario finds Mbilli opposing fellow unbeaten Vladimir Shishkin, the Detroit-based Russian.
Co-Feature
Simon Kean, a six-foot-five, 250-pound heavyweight from Three Rivers, Quebec, advanced to 23-1 (22 KOs) with a seventh-round stoppage of 40-year-old warhorse Eric Molina (29-9).
Both were tentative during most of the match. The end came rather suddenly when Kean knocked Molina down with an overhand right after landing a good left hook. The punch did not appear to land flush, but Molina was swaying as he made it to his feet and the referee called it off.
It was not a particularly impressive performance by Kean. Molina, a special education teacher in the Rio Grande Valley community of Edinburg, Texas, hinted before the bout that this would be his final fight. That would be a sensible idea. He has been stopped six times in his last 10 outings and nine times overall.
Also
In a 10-round bout contested at 140 pounds, Calgary veteran Steve Claggett improved to 34-7-2 (24) with a TKO over Mexican import Rafael Guzman Lugo (26-3-2) whose corner pulled him out after seven frames. This was a good action fight fought at close quarters, albeit Claggett was clearly in control when the bout was halted.
To comment on this story in the Fight Forum CLICK HERE
A Conversation About Boxing with Author and Journalist Steve Marantz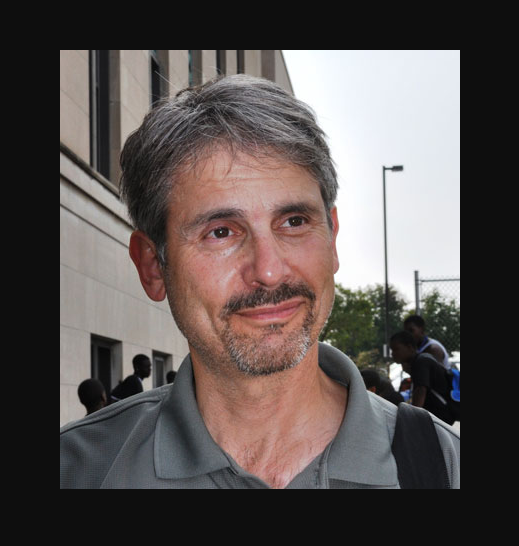 If you ask former sportswriter Steve Marantz when was boxing's Golden Age, he's quick with a response.
His answer just so happens to coincide with the period when he was on the beat as a boxing columnist for the Boston Globe (1979-1987).
"You could argue that boxing has had a few Golden Ages, but yes, that was an exciting and memorable era," said Marantz, who sat ringside for many legendary matches. "The round-robin bouts amongst [Ray] Leonard, [Marvin] Hagler, [Thomas] Hearns and [Roberto] Duran, certainly was a major element."
Those four legends are important but other weight division kings also played an integral role in boxing's global popularity.
"Let's not forget [Aaron] Pryor, [Alexis] Arguello, [Julio Cesar] Chavez, [Salvador] Sanchez, [Hector] Camacho, [Wilfredo] Gomez, Michael Spinks, [Dwight Muhammad] Qawi, [Donald] Curry, [Mike] Tyson and [Evander] Holyfield," Marantz offered. "The key was competitive balance in most of the divisions."
Marantz began his journalism career in 1973 at the Kansas City Star after graduating from the University of Missouri. After leaving the Globe, he worked for the Boston Herald (1999-2004) and ESPN (2004-2016). Nowadays, in addition to freelance writing for publications such as the Jewish Journal of Greater Boston, he produces the podcast "Championship Stories."
Marantz recalled one particular moment that stood out while covering boxing and it happened at Aaron Pryor's training camp.
"I have a vivid memory of his workout before he fought Arguello in Miami, November 1982. He had a hot funk song on the speakers, "You Dropped A Bomb On Me," and as it played, loudly, he shadow-boxed to its beat and lyrics," he recalled. "A rope was stretched across the gym, four feet off the floor, and Pryor moved along the rope, ducking under and back, gloves flashing. He was hypnotized by the music, in a trance. Hypnotized me, too. A moment that made boxing so cool to cover."
That classic matchup at the famed Orange Bowl was halted in the 14th round with Pryor winning by technical knockout.
Anyone at Caesars Palace on April 15, 1985, knows what happened over roughly eight minutes of hot action when Hagler and Hearns tangled. It was nonstop punches from both participants.
"Hagler and Hearns fought as if possessed," recalled Marantz of that showdown. "The stark final image [for me] was that of Hearns, now helpless, semiconscious, looking very like a black Christ taken from the cross, in the arms of a solemn aide.
"Hagler's pent-up bitterness found release in a violent attack, even as each crack of Hearns' gloves reinforced a lifetime of slights. In the end, Hearns was martyred to absolve Hagler of victimization. The first round is legendary, among the most vicious and splendid ever fought on the big fight stage. Action accelerated so quickly that spectators were left breathless. Punches windmilled into a blur, though the actual count was 82 punches for Hagler and 83 for Hearns, about three times that of a typical round."
While that fight has blended into boxing folklore, a 1976 Olympic gold medal winner from Palmer Park, Maryland, was the epitome of true greatness for Steve Marantz.
"The way Sugar Ray Leonard maneuvered [Roberto] Duran to 'No Mas' in their rematch was brilliant. His grit and toughness beat Hearns, one of the great fights of the 1980s. And he beat Hagler with brains and psychology. Not to overlook his win over [Wilfred] Benitez in 1979. He was gorgeous to watch, stylish and rhythmic. His combinations were a blur. And he strategized like a chess master. Smooth and cooperative in interviews, always aware of the marketing and promotional necessities. Leonard was the gold standard."
Marantz re-visited the Hagler-Leonard fight and the drama that surrounded it in "Sorcery at Caesars: Sugar Ray's Marvelous Fight," first released in 2008 and now available as an eBook.
Boxing's been called the cruelest and the most unforgiving sport, but it's also filled with high drama.
"It's a test of athleticism, intelligence, grit and character. At its best, it's dramatic and unpredictable, exciting," Marantz said of the fight game. "A rich history of iconic personalities and events. Joe Louis and Max Schmeling, for example. A window into history bigger than just sport, a window into popular culture and politics."
Marantz fondly recalls some of the characters he met while covering the sweet science: "Promoters Don King and Bob Arum, both conniving quotable snakes. Trainer Ray Arcel, in his 80s, a pillar of honesty and integrity. Emanuel Steward and Prentiss Byrd, running the Kronk Gym as a beacon of light and hope in Detroit's blighted inner city. In Brockton, Massachusetts, two Italian-American brothers, Goody and Pat Petronelli, formed a sacred trust with an African- American boxer, Marvin Hagler."
Marantz went on: "On my first newspaper job with the Kansas City Times/Star, I met a kindly trainer, Peyton Sher, who welcomed me into his gym and taught me the basics," he said. "Never will forget Daeshik Seo, the Korean therapist for Larry Holmes who two weeks before the Holmes-[Gerry] Cooney fight in June 1982, tipped me to a story that a member of Holmes' entourage pulled a pistol on Cooney's entourage at Caesars Palace. Caesars top brass had to call Holmes on the carpet to get his people under control. Holmes was incensed at the story. In his media session after he won, he said I wrote it because I was [expletive] … and that I worked in a racist city, Boston."
Marantz has never been put off by the seedy elements of the sport. "I don't feel polarized by it.," he says. "Nobody is forced to box. Nobody is forced to watch it. The world has bigger problems than boxing."
Marantz has fond memories of the people he met and the friendships he made while covering boxing. Does he miss not being rinigside? "Not really," he says. "My time came and went. Journalism and life took me in other directions. I do have some nostalgia for that era, and for the people who were part of it."
Having been around the sweet science for a spell, Marantz offered sage advice to anyone inclined to mix it up: "Be disciplined, work hard, find a good trainer, learn the subtleties, read the tea leaves and don't be pig-headed."
Actually, all of those traits are always handy, even if one doesn't step into the ring.
You can read more about Steve Marantz at his website: www.stevemarantz.com
To comment on this story in the Fight Forum CLICK HERE