Kathy Duva/Main Events Files Suit Against Showtime, Golden Boy, Haymon
The temp in the room just dropped a few more degrees, with word that promoter Kathy Duva, of Main Events, made good on a promise to look into legal action against Adonis Stevenson, the Canadian light heavyweight whose choice to latch on to uber advisor Al Haymon has heated up the Cold War clash in the fight game to fiery new heights.
The Sweet Science learned that Main Events and Duva filed suit, in Federal Court, in NY, against Al Haymon, Showtime, Golden Boy Promotions, promoter Yvon Michel, and boxer Adonis Stevenson.Attorney Patrick English filed the suit on Tuesday, on behalf of Main Events.
Main Events, in the complaint filed by longtime Main Events counselor Patrick English, alleges that there exists a legally binding contract between Main Events and Michel to co-promote a Sergey Kovalev-Stevenson bout. The complaint maintains that Michel breached the contract, and Main Events "suffered damages as a result."
On the phone Wednesday afternoon, Duva told me that she will pursue damages, including punitive damages. "I keep coming to the scene in the movie 'Network,' when the character says, 'I'm as mad as hell, and I'm not going to take this anymore!' It would be easier in some ways not to do this, but it's harder for me not to do something when someone stomps on my rights. I was taught to stand up to bullies."
I spoke to Showtime boss Espinoza. He offered a "no comment," because, he said, he hadn't seen the complaint.
Michel emailed me back when I requested a response. The Canadian deal-maker said he heard about the suit but also hadn't seen it. "It seems Miss Duva is basing her case on the sole agreement made between us for a Stevenson/Kovalev fight but she certainly knows it was only a piece dependent and including a multi-fight deal we, Main Events and (Michel's company) GYM, seperately, were negotiating with HBO." Michel said the deal had several parts, but his side wasn't able to strike a deal for the first part of it, a fight pitting Stevenson against Andrzej Fonfara, so the other elements became moot. "She also seems to have a lot of imagination and have fantasized a major conspiracy against her. I am amazed! The fact is, I have not been able to deliver my fighter, who was not satisfied with HBO's proposal, period. At the end of the day, it is the fighter who is making the choice of getting in the ring with a specific fighter, and it is his prerogative to choose not to, no matter his reason or if someone likes it or not." Michel said deals like this fall apart all the time, even after similarly lengthy negotiation periods. He questioned what Main Events' damages could be, since Kovalev just won a bout on HBO and signed a multi-fight deal with HBO. "We are going to strongly contest Main Events' claim and expose their twisted affirmations," he said, to close.
In the complaint, Haymon, the behind-the-scenes tree shaker/jelly maker whose power has grown immensely in the sport in the last several years, is accused of "tortious interference" with the contract forming a Kovalev-Stevenson bout, along with Golden Boy, Stevenson, Showtime, and John Does 1-8 (in other words, other parties which may be found to be liable.)
The complaint also contains exhibits, in the form of letters sent to Michel, and Showtime boxing boss Stephen Espinoza, and a counterpunch letter from an attorney representing Stevenson. That letter maintains that "no deal was ever consummated…" and wording suggesting that the Main Events case has but a minute chance of prevailing.
Duva said she talked the issue over with Attorney English, and got second and third opinions from other attorneys. All said she had a strong case, she told me.
"When we were building this company up, we sued the WBC, WBA, Top Rank, Don King…my husband (Dan Duva) founded it as a company which asks that you follow the rules, and if you don't we will call you out on it. Our track record for wins in court is good, we don't do this lightly."
Duva said she's doing it for her company, for her conscience, for fight fans, and as much as anything, Kovalev, who she says, simply wants to fight the best. "I'd rather take my chances than be gutless. I couldn't live with myself, and say, 'Oh everyone might get mad at me.' They are already trampling on my rights..what have I got to lose here? As a person, do I want to live life in fear?"
You might recall, the impetus for the suit occurred right before Main Events' top dog, light heavyweight Kovalev was going to glove up against underdog Cedric Agnew. That's when Stevenson lobbed a grenade, by informing all that he didn't want to go the route that had apparently been planned by his promoter, Yvon Michel, and HBO and Main Events, which was a warmup fight for each before Stevenson and Kovalev would face off in a light heavyweight title consolidation tussle in the fall. The pin on the grenade, you could say, was likely primed back in the third week of February, when Stevenson tapped Haymon to manage him. Emanuel Steward had performed that duty, but he died in October 2012.
The fury in Duva's voice was barely contained when she met with press several days before the March 29 Kovalev-Agnew card, in AC. Duva said that on Jan. 23, she and Team Kovalev and then Michel decided on mutually agreeable terms which would net a Sergey-Adonis showdown. Michel was on board, she said, and all assumed that Adonis was in the fold. The next day, Jan. 24, Duva said, Michel and HBO matchmaker/exec Peter Nelson agreed to terms, which included fights beyond the interim one, and the biggie, for both boxers. Michel told Duva his lawyer would type up a contract, and then send it over. It never came…
Duva took aim at the reclusive Haymon four days before Kovalev smashed Agnew. "He's the man best known for making sure the public doesn't get to see the fights they want," she told me. "It's true, isn't it? Ask Mayweather and Pacquiao."
That day, she said she'd look into a legal remedy, as she was sure, she said, that the terms of a deal had been agreed to, and Stevenson's pull-up was a breach of contract, in her mind.
To be completely honest, I somewhat shrugged off the legal threat, figuring that the anger would diminish, other compelling bouts would appear for Kovalev, and the lawyers would find other bones of contention. But that light heavyweight division contains names which are on the Showtime-Golden Boy side of the street, with Stevenson and Bernard Hopkins being the other lead dogs. The options for Kovalev, with Stevenson now firmly in the other guys' camp, aren't boundless…so perhaps Duva figured she had little to lose, beyond some extra lawyer fees, perhaps, in attempting to rescue a deal for a fight which was on the short list for boxing fans' 2014 wish list.
"This is why we have a legal system, so someone like me, not the biggest player on the board, gets justice," Duva said on Wednesday. "Kovalev wants the fight, the fans want it done…but it wasn't made because of someone elses agenda."
Yes, she'd still like the fight to occur. But barring that, she's hoping for monetary damages, "in the millions."
The case was filed in the Southern District of NY, and in the federal realm, which makes sense because the parties are so spread out, in Canada, and California, and wherever Haymon lives.
"This action is for the good of sport and my business," she said, in summation. "Someone has to stand up to them, I'm tired of it."
Follow Woods on Twitter
Canelo-Charlo Gets All the Ink, but Don't Overlook the Compelling Match-up of Gassiev-Wallin in Turkey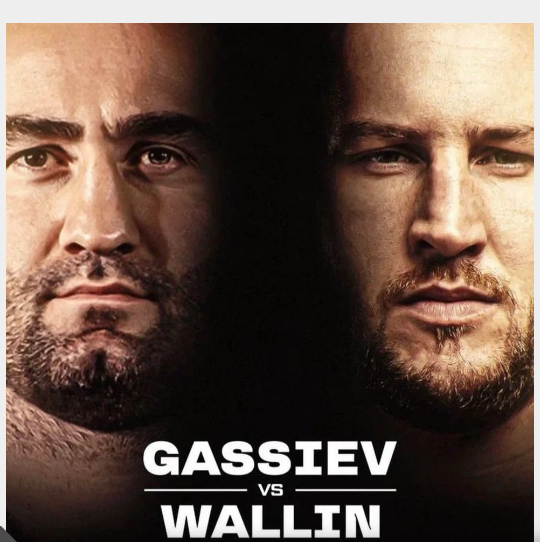 Canelo-Charlo Gets All the Ink, but Don't Overlook the Compelling Match-up of Gassiev-Wallin in Turkey
The eyes of the boxing world will be on Las Vegas this Saturday where Mexican superstar Saul "Canelo" Alvarez risks his four super middleweight title belts against unified 154-pound champion Jermell Charlo. Earlier that day at a luxury resort hotel in the city of Antalya on the Mediterranean coast of Turkey, there's a heavyweight match sitting under the radar that may prove to be the better fight. It's an intriguing match-up between former world cruiserweight title-holder Murat Gassiev and Swedish southpaw Otto Wallin, a bout with significant ramifications for boxing's glamour division.
Gassiev (30-1, 23 KOs) and Wallin (25-1, 14 KOs) have only one loss, but those setbacks came against the top dogs in the division. Gassiev was out-boxed by Oleksandr Usyk back in the days when both were cruiserweights. Wallin gave Tyson Fury a world of trouble before losing a unanimous decision.
Since those fights, both have been treading water.
Gassiev
Gassiev was inactive for 27 months after his match with Usyk while dealing with legal issues and an injury to his left shoulder. He is 4-0 (4 KOs) since returning to the ring while answering the bell for only eight rounds. The only recognizable name among those four victims is German gatekeeper Michael Wallisch. After stopping Wallisch, Gassiev was out of action for another 13 months while reportedly dealing with an arm injury.
A first-round knockout of Carlouse Welch, an obscure 40-something boxer from the U.S. state of Georgia on Aug. 26, 2022, in Belgrade, Serbia, was promoted as a title fight. The sanctioning body was the Eurasian Boxing Parliament (insert your own punchline here). Gassiev followed that up with a second-round knockout of former NFL linebacker Mike Balogun who came in undefeated and was seemingly a legitimate threat to him.
Although he has yet to fight a ranked opponent since leaving the cruiserweight division, Gassiev — a former stablemate of Gennady Golovkin who has been living in Big Bear, California, training under Abel Sanchez – is one of the most respected fighters in the division because he has one-punch knockout power as Balogun and others can well attest. The rub against the Russian-Armenian bruiser is that he is somewhat robotic.
Wallin
Otto Wallin, a 32-year-old southpaw from Sweden who trains in New York under former world lightweight champion Joey Gamache, fought Tyson Fury on Sept. 14, 2019 at the MGM Grand in Las Vegas. There was a general feeling that the Swede would be a stroll in the park for Fury, but to the contrary, he gave the Gypsy King a hard tussle while losing a unanimous decision.
Wallin is 5-0 since that night beginning with victories over Travis Kauffman (KO 5) and Dominic Breazeale (UD 12), but his last three opponents were softer than soft and all three lasted the distance. In order, Wallin won an 8-round decision over Kamil Sokolowski, who was 11-24-2 heading in, won a 10-round decision over ancient Rydell Booker, and won an 8-round decision over Helaman Olguin. His bout with Utah trial horse Olguin was at a banquet hall in Windham, New Hampshire.
It isn't that Wallin has been avoiding the top names in the division; it's the other way around. His promoter Dmitriy Salita reportedly came close to getting Wallin a match with Anthony Joshua whose team had second thoughts about sending Joshua in against another southpaw after back-to-back setbacks to Oleksandr Usyk.
Gassiev vs Wallin is a true crossroads fight. Both are in dire need of a win over a credible opponent. At last look, Gassiev, who figures to have the crowd in his corner, was a 3/1 favorite.
To comment on this story in the Fight Forum CLICK HERE
Skavynskyi and Bustillos Win on a MarvNation Card in Long Beach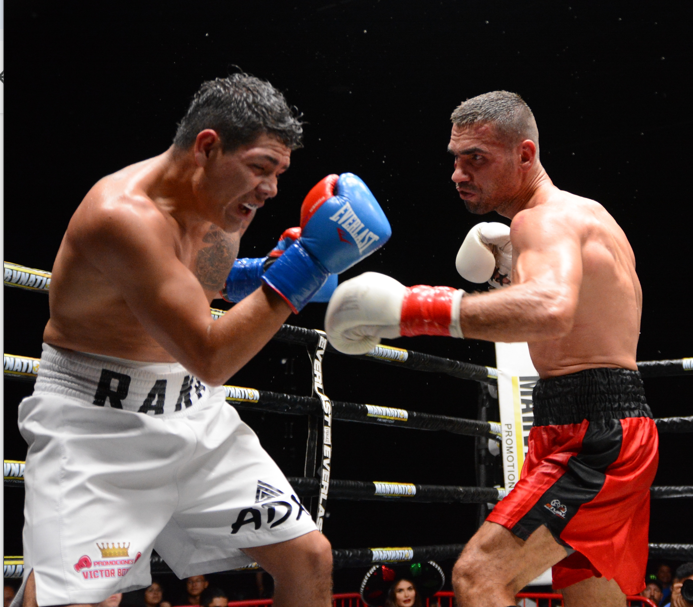 Skavynskyi and Bustillos Win on a MarvNation Card in Long Beach
LONG BEACH, Ca.-A cool autumn night saw welterweights and minimumweights share main events for a MarvNation fight card on Saturday.
Ukraine's Eduard Skavynskyi (15-0, 7 KOs) experienced a tangled mess against the awkward Alejandro Frias (14-10-2) but won by decision after eight rounds in a welterweight contest at the indoor furnace called the Thunder Studios.
It was hot in there for the more than 600 people inside.
Skavynskyi probably never fought someone like Mexico's Frias whose style was the opposite of the Ukrainian's fundamentally sound one-two style. But round after round the rough edges became more familiar.
Neither fighter was ever damaged but all three judges saw Skavynskyi the winner by unanimous decision 79-73 on all three cards. The Ukrainian fighter trains in Ventura.
Bustillo Wins Rematch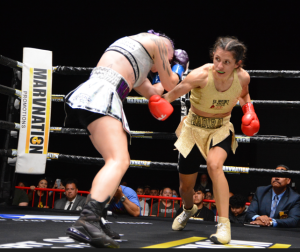 In the female main event Las Vegas' Yadira Bustillos (8-1) stepped into a rematch with Karen Lindenmuth (5-2) and immediately proved the lessons learned from their first encounter.
Bustillos connected solidly with an overhand right and staggered Lindenmuth but never came close to putting the pressure fighter down. Still, Bustillos kept turning the hard rushing Lindenmuth and snapping her head with overhand rights and check left hooks.
Lindenmuth usually overwhelms most opponents with a smothering attack that causes panic. But not against Bustillos who seemed quite comfortable all eight rounds in slipping blows and countering back.
After eight rounds all three judges scored the contest for Bustillos 78-74 and 80-72 twice. Body shots were especially effective for the Las Vegas fighter in the fifth round. Bustillos competes in the same division as IBF/WBO title-holder Yokasta Valle.
Other Bouts
In a middleweight clash, undefeated Victorville's Andrew Buchanan (3-0-1) used effective combination punching to defeat Mexico's Fredy Vargas (2-1-1) after six rounds. Two judges scored it 59-55 and a third 60-54 for Buchanan. No knockdowns were scored.
A super lightweight match saw Sergio Aldana win his pro debut by decision after four rounds versus Gerardo Fuentes (2-9-1).
Photos credit: Al Applerose
To comment on this story in the Fight Forum CLICK HERE
Tedious Fights and a Controversial Draw Smudge the Matchroom Boxing Card in Orlando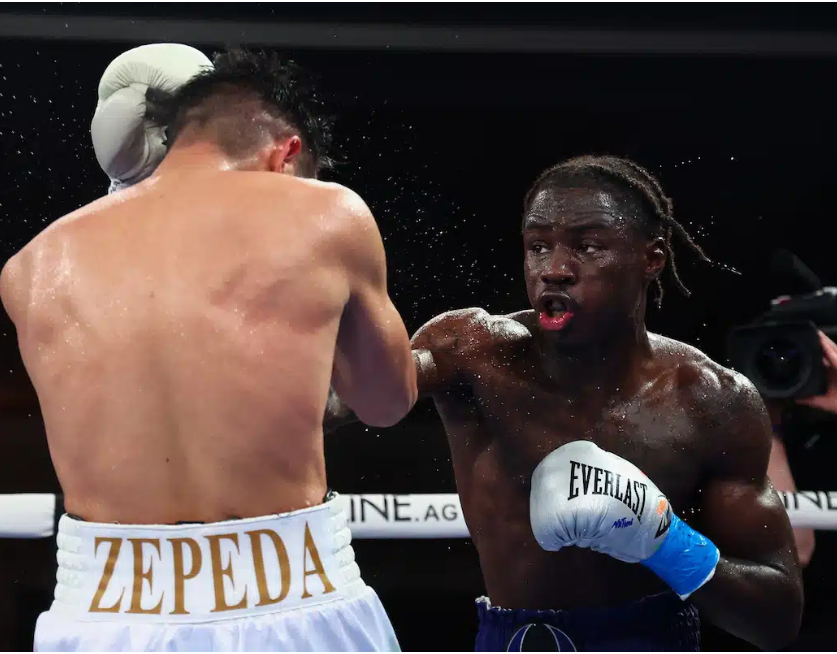 Matchroom Boxing was at the sprawling Royale Caribe Resort Hotel in Orlando, Florida tonight with a card that aired on DAZN. The main event was a ho-hum affair between super lightweights Richardson Hitchins and Jose Zepeda.
SoCal's Zepeda has been in some wars in the past, notably his savage tussle with Ivan Baranchyk, but tonight he brought little to the table and was outclassed by the lanky Hitchins who won all 12 rounds on two of the cards and 11 rounds on the other.  There were no knockdowns, but Zepeda suffered a cut on his forehead in round seven that was deemed to be the product of an accidental head butt and another clash in round ten forced a respite in the action although Hitchins suffered no apparent damage.
It was the sort of fight where each round was pretty much a carbon of the round preceding it. Brooklyn's Hitchins, who improved to 17-0 (7), was content to pepper Zepeda with his jab, and the 34-year-old SoCal southpaw, who brought a 37-3 record, was never able to penetrate his defense and land anything meaningful.
Hitchins signed with Floyd Mayweather Jr's promotional outfit coming out of the amateur ranks and his style is reminiscent in ways of his former mentor. Like Mayweather, he loses very few rounds. In his precious engagement, he pitched a shutout over previously undefeated John Bauza.
Co-Feature
In the co-feature, Conor Benn returned to the ring after an absence of 17 months and won a unanimous decision over Mexico's Rodolfo Orozco. It wasn't a bad showing by Benn who showed decent boxing skills, but more was expected of him after his name had been bandied about so often in the media. Two of the judges had it 99-91 and the other 96-94.
Benn (22-0, 14 KOs) was a late addition to the card although one suspects that promoter Eddie Hearn purposely kept him under wraps until the week of the fight so as not to deflect the spotlight from the other matches on his show. Benn lost a lucrative date with Chris Eubank Jr when he was suspended by the BBBofC when evidence of a banned substance was found in his system and it's understood that Hearn has designs on re-igniting the match-up with an eye on a date in December. For tonight's fight, Benn carried a career-high 153 ½ pounds. Mexico's Orozco, who was making his first appearance in a U.S. ring, declined to 32-4-3.
Other Bouts of Note
The welterweight title fight between WBA/WBC title-holder Jessica McCaskill (15-3-1) and WBO title-holder Sandy Ryan (6-1-1) ended in a draw and the ladies' retain their respective titles. Ryan worked the body effectively and the general feeling was that she got a raw deal, a sentiment shared by the crowd which booed the decision. There was a switch of favorites in the betting with the late money seemingly all on the Englishwoman who at age 30 was the younger boxer by nine years.
The judges had it 96-94 Ryan, 96-95, and a vilified 97-93 for Chicago's McCaskill.
In the opener of the main DAZN stream, Houston middleweight Austin "Ammo" Williams, 27, improved to 15-0 (10) with a 10-round unanimous decision over 39-year-old Toronto veteran Steve Rolls (22-3). All three judges had it 97-93. Rolls has been stopped only once, that by Gennady Golovkin.
Photo credit: Ed Mulholland / Matchroom Boxing
To comment on this story in the Fight Forum CLICK HERE