Memories of Tyson-McNeeley Still Amaze
You had to have seen it to believe it. Maybe, if you were part of the insanely large, morbidly curious audience that bought into the unprecedented hype of the most fraudulent boxing match of all time, you actually did see it – and still can't believe it.
By comparison, the recent mismatch that paired the vastly superior Danny Garcia against Rod Salka was almost a re-creation of Ali-Frazier I or III.
Aug. 19 marks the 19th anniversary of the circus-like atmosphere that hung thick in the desert air in the summer of 1995 when Mike Tyson, fighting for the first time in 50 months following his three-year conviction for rape, squared off against a totally fabricated "contender" named Peter McNeeley at the MGM Grand in Las Vegas. It was the ultimate verification of the old P.T. Barnum dictum that there's a sucker born every minute, that there really is a bull market for gullible sorts willing, even eager, to part with sizable sums of their money in exchange for bogus deeds to the Brooklyn Bridge or worthless swamp land in Florida.
Chew on these numbers for a while and you can't help but shake your head in amazement:
*Because the most optimistic of Showtime Pay-Per-View projections were met, Tyson, who was guaranteed a minimum of $25 million, came away with a then-record $36 million for his night's work, which lasted all of 89 seconds. That breaks down to a payout of $404,494.38 per second.
*McNeeley, on the other hand, received $540,000 for the privilege of offering himself up as a human sacrifice. Going into the Tyson bout, the 25-year-old known as the "Irish Hurricane" sported a spiffy 36-1 record with 30 wins inside the distance, which gained him a sheen of legitimacy in the form of a No. 7 ranking from the shameless WBA. But McNeeley's opponents up to that point had lost a staggering 449 fights, and his previous ring appearance, on April 22, 1995, had resulted in a one-round stoppage of Frankie Hines in Hot Springs, Ark. McNeeley reportedly was paid $190 (no, that is not a misprint) for that fight, which came against a career fall-down guy who had lost 10 straight and 39 of 40 before taking on Tyson's comeback partner, on the way to a final career mark of 17-120-5 with 78 defeats inside the distance.
*Only three of the 37 fighters McNeeley had mixed it up with on the road to Tyson – the immortal trio of Ron Drinkwater, Stanley Wright and J.B. Williamson — had so much as a winning record at the time they threw down with the Medford, Mass., resident.
*The $1,500 ringside seats were filled (among the celebrity attendees: Arnold Schwarzenegger, Eddie Murphy, Bruce Willis, Demi Moore, Michael Jackson, Kevin Costner, Jim Carrey, Luke Perry, Axl Rose, Denzel Washington, Tim Allen, Shaquille O'Neal, Don Johnson and Kareem Abdul-Jabbar) as part of a sellout crowd of 16,736, which did not include some 1,500 credentialed media members from around the world.
*The fight was televised to 90 countries on six continents. Somehow, Antarctica missed out on the big show.
*Following his final bout, a first-round TKO loss to Mike Bernardo on June 8, 2001, in Cape Town, South Africa, McNeeley retired with a still-impressive 47-7 record that included 36 wins by KO. But one of those defeats, on June 26, 1999, was a first-round blowout by boxing's favorite fatty, 311-pound Eric "Butterbean" Esch (who would later fight as high as 426½), at Las Vegas' Mandalay Bay, on the undercard of a show headlined by Paulie Ayala's unanimous-decision dethronement of WBA bantamweight champion Johnny Tapia. It is a testament to how far McNeeley had fallen from semi-legitimacy that he went off as an 8-1 underdog to The Bean after having been just a 13-1 longshot against Tyson.
*So much of a running national joke had McNeeley become after the Tyson debacle that, shortly after Peter the Not So Great's one-round disqualification (brought about when his Damon Runyonesque manager-trainer, Vinny Vecchione, entered the ring and wrapped his arms around his clearly buzzed and twice-floored fighter), he appeared in a commercial for Pizza Hut in which he again was sent crashing to the canvas – by a slice of pizza. As McNeeley lay on his back, his vision fuzzy in accordance with the script, Vecchione stands over him waving some of that stuffed-crust cheese and pepperoni pie in his face and asking, "Hey, McNeeley, how many slices am I holding?"
As long as there is a profit to be made from continued humiliation, why not offer up another piece of your dignity on the altar of financial expediency?
"My first reaction was, uh, kind of negative," McNeeley at the time said of the endorsement deal that he at first was hesitant to accept. "You wonder how the public is going to perceive you. But then I thought about it a while and decided, what the heck. There's no such thing as bad publicity, right?"
Actually, there is. The biggest headlines McNeeley, now 45, has generated in recent years stem from his occasional brushes with the law. His Tyson windfall vanished and by now a victim of the sort of alcohol-related problems that had taken a toll on his father, former heavyweight title challenger Tom McNeeley, Peter in November 1995 was charged with assault with a dangerous weapon (his fists) following an altercation with a Boston bar patron and, in June 2006, with serving as the driver of the getaway car in a drug-store stickup that gained his armed passenger, Robert Perry, $180 in cash and a shoplifted fanny pack.
All of which leads to a still-perplexing question. If McNeeley was indeed the hapless oaf that he was depicted as then and now, how could his matchup with Tyson possibly have commanded such widespread interest? In a sport where false prophets appear with some regularity, particularly in the heavyweight division – think Primo Carnera, Duane Bobick, Michael Grant and, for now at least, we're keeping an eye on you, Deontay Wilder – McNeeley stands alone as the falsest of the false.
The answer, of course, is that McNeeley was merely there to be used and promptly disposed of, a prop necessary to again fan the flames of fixation attendant to Tyson's return to the ring after an extended period. A presumably rusted Iron Mike needed somebody to beat up, and his handlers were justifiably hesitant to put him in with a truly dangerous rival. Thus was the door opened for McNeeley, with his artificially inflated record against crushed tomato cans and the good fortune of being the offspring of his kind-of-prominent dad, who was 23-0 when he squared off against heavyweight champ Floyd Patterson on Dec. 4, 1961, in Toronto. That the elder McNeeley, who was 74 when he passed away in 2011, had officially gone down 11 times in a four-round TKO loss only added to whatever mystique his son brought to the equation. Could Peter last longer against Tyson than Tom had against Patterson?
"The stories about the fight said I went down nine or 10 times," Tom McNeeley said long after his courageous but hopeless bid to unseat Patterson. "The writers were being nice to me. I have the film. It was more like 12 or 13."
Few writers were willing to give Peter McNeeley anywhere near as much benefit of the doubt as their predecessors had accorded his pop. This was to be a ritualistic execution inside the ropes. How could it be anything else? Everyone had to know how it would end, probably including Vecchione, who had turned down decent-paying bouts for McNeeley with, among others, Tommy Morrison, Andrew Golota, Joe Hipp and King Ipitan in the hope that a really big bonanza might be had by waiting. Then along came Don King, Tyson's hyperbolic promoter, extending that golden lottery ticket.
The only one apparently not in on the scheme was McNeeley himself, who figured all those knockouts, even if they had come against nobodies, had to mean he had at least a chance to shock the world.
"I have good stats," McNeeley reasoned when an army of media critics rose up to denounce him as unworthy. "I deserve this shot."
His second-generation family status notwithstanding, McNeeley benefited greatly from the legerdemain of Vecchione, a cigar-chomping, old-school type who had packaged his fighter as better – very much better– than his actual accomplishments might have suggested. After the Tyson fight was scheduled, Vecchione regaled listeners with tales of McNeeley's bottomless well of untapped potential.
"It took about 25 seconds for me to know that he had tremendous punching power and a killer instinct," Vecchione said, rhapsodizing about his first glimpse at the then-20-year-old McNeeley. "This was a mean, vicious kid in the ring. He was the best heavyweight prospect I'd ever seen. Literally nobody believed me, but I knew from all the knowledge I had from Sam Silverman (who had been Vecchione's boxing guru) I could do something with this kid."
Whether Vecchione was spinning a tall tale or actually believed what he was dishing out, the media, many of whom have a fondness for cartoonish characters, ate it up. And when you added Vecchione to a promotional venture that also included that master of malaprops, King, there at least was a likelihood that the press conferences would be more entertaining than the fight.
In the frenzied lead-up to Tyson-McNeeley, King, Vecchione and the "Irish Hurricane" played their parts to perfection. Tyson said less than the other principals, in no small part because he wasn't around much until fight night. But he did offer these chilling words to a small group of writers a few days before the opening bell, saying, with no hint of bemusement, that "I'm going to kill Peter McNeeley, God willing."
King, at the final press conference two days before the bout, launched into another stream-of-consciousness delivery that touched on, among others, General George Armstrong Custer, John Quincy Adams and Robin Hood. Boxing's Theater of the Absurd never seemed quite so ridiculous.
"A lot of people have fought opponents with lesser records, but few have fought lesser opponents with greater skill," King harrumphed in referring to the D-list of pugs McNeeley had vanquished.
Of what paying customers could expect, King noted that "This is no longer a fight, it's a happening. It's so big, even I don't know how big it is. But it's huge. There hasn't been anything like it in the history of mankind. You got 1.3 billion people in China who are going to be watching this fight. You got 900 million in India, and I don't know how many in Russia. Everybody wants to see the great Mike Tyson back in action. They want to see if he's as good as he ever was, or better."
Vecchione chimed in with his opinion that "(McNeeley) has a hell of a chance against Tyson. Think about it: Within 30 seconds, somebody's probably going to be down. If I were Mike Tyson, I wouldn't have taken this fight the first time out – and who knows more about picking opponents than I do?"
Clearly enjoying his 15 minutes of fame, McNeeley uttered the words that would prove to be the most memorable of his career: " I'm Peter McNeeley, from Medford, Mass, and I'm here to kick Mike Tyson's ass."
At least McNeeley wasn't the only one who thought that he would do just that. A Las Vegas woman, a medium or spiritualist or some such delver into the occult, said she did not know anything about boxing, but the stars or the tea leaves had informed her that Tyson would go down in four rounds. The media dutifully took note, for amusement purposes only.
But hardly anyone else was buying into the premise that McNeeley would or could hang with a 29-year-old Tyson even if his skills had atrophied during his incarceration. Among the most vocal of skeptics was Rock Newman, manager of Riddick Bowe, who told the press corps he once had considered inviting McNeeley to serve as a sparring partner for his fighter after he had finished getting tuned up by Tyson.
"I was kicking around the idea a little bit," Newman recalled. "I thought it might be kind of a fun thing, that it might create a stir. But I'm not even going to extend an invitation. McNeeley is so incredibly horrible. I mean, just awful. This guy is so bad, he even makes Frans Botha look good by comparison. There is no way he could give Bowe any kind of decent work in the gym."
All that remains was for the inevitable ending to be recorded for historical purposes. To his credit, McNeeley did exactly what Vecchione had said he would do. He went right at Tyson, and somebody did go down within the first 30 seconds. It was, of course, McNeeley, who was decked by an overhand right after just seven elapsed seconds. But McNeeley beat the count, and momentarily succeeded in bull-rushing Tyson to the ropes, throwing wide, loaded-up haymakers in the hope of getting lucky.
Didn't happen. A second knockdown quickly followed as Tyson connected with a pair of left hooks, neither of which landed flush, and a ripping overhand right, which did. Again, McNeeley arose, on spaghetti legs, causing referee Mills Lane to lean forward, ready to stop it as soon as Tyson nailed him again. But Vecchione removed that decision from Lane, entering the ring and offering himself as a human towel-toss. The joke of a fight went into the books as a disqualification, and thus was provided its expected punch line.
"It's not an outrage," King said of the unsatisfying conclusion. "The people might be disappointed that the manager jumped into the ring, but they can't say they didn't get their money's worth. We had quite a spectacle this evening. No one can say Peter McNeeley didn't come to fight. We saw a terrific altercation for the time that it lasted."
In explaining his intervention, Vecchione said that "I remember Jimmy Garcia and Gerald McClellan," a reference to one fighter who died as a result of injuries sustained in a bout (Garcia) and another who was rendered blind and brain-damaged (McClellan) in another scrap that went horribly wrong. "The important thing is that this kid's 26 years old. He's going to continue to fight. He gave you 100 percent effort. If I made a judgment and have to live with that judgment, so be it. As far as I'm concerned, I did the right thing by my fighter."
McNeeley did continue to fight, against more of the soft touches he had gone against earlier. Only now, those touches weren't quite so plump and cushiony. In his first post-Tyson bout, on Oct. 27, 1995, McNeeley took on Mike Sam for something called the U.S. Boxing Federation title, in Boston's FleetCenter. And although he knocked out Sam in two rounds, he did so against a 37-year-old guy who had fought just once in the previous 10 years, that outing resulting in a second-round TKO loss. The beatdowns by that slice of pizza and Butterbean were to follow.
Vecchione fared better, at least temporarily, as he was voted Manager of the Year for 1995 by the Boxing Writers Association of America for his improbable feat of taking the limited likes of Peter McNeeley to a 36-1 record and a mid-six-figure jackpot against Tyson. But there would be no more pieces of pugilistic coal like McNeeley for Vecchione to transform into cubic zirconia; he was 64 when he died of a heart attack on July 2, 2009. Like McNeeley, "Double-V" would prove to be something of a one-hit wonder.
Yet the true takeaway of Tyson-McNeely has little or nothing to do with McNeely and Vecchione. They were bit players on a stage dedicated to a larger purpose. In retrospect, the quickie destruction of McNeeley marked the beginning of the end of the Mike Tyson that fight fans once regarded with a sense of wonderment. Some will insist the swinging of the pendulum in the opposite direction actually began on Feb. 11, 1990, with his stunning, 10th-round knockout loss to Buster Douglas in Tokyo, and there is some validity to that. But the Douglas who fought Tyson, even if it was a diminished Tyson, would have beaten a lot of good heavyweights that day. Before or after, Buster was never nearly as sharp or well-conditioned as he was in turning in his career-best performance.
What the fight with McNeely demonstrated was that the public still had an insatiable curiosity about Tyson, who might have been described as an odd mixture of O.J. Simpson, Nelson Mandela, Elvis Presley and Muhammad Ali. Depending on one's viewpoint, he was a high-profile criminal defendant, a political prisoner, a subject of outlandish tabloid rumors or the world's most recognizable boxer returning after a long and enforced exile. Love him or hate him, it was still impossible to ignore him. And yet …
The fact that Tyson's handlers felt obliged to put him in with a gimme opponent like McNeeley in his much-anticipated comeback bout now stands as evidence that there were hints, which would become increasingly obvious, that the former "baddest man on the planet" was a fast-emptying vessel. What started with McNeeley would morph into defeats at the hands of Evander Holyfield (twice) and Lennox Lewis, which weren't upsets, and then into shocking losses to Danny Williams and, finally, Kevin McBride, who at best rate as small sniffs ahead of McNeely on the smell-o-meter.
Then-WBO heavyweight champion Vitali Klitschko, doing commentary for German television for Tyson-Julius Francis on Jan. 29, 2005, saw enough in those 89 seconds five-plus years earlier to convince him that the beast that Michael Gerard Tyson had been was no more and probably never could be again.
"He still has a lot of power," Klitschko said in assessing what remained of Tyson. "But I saw a lot of his earlier fights, and he's not at all as sharp as he once was. It's pretty obvious Tyson is looking for easy money against easy opponents."
For both Tyson and McNeely, the old saying did indeed hold true: Be careful what you wish for, because you just might get it.
Boxers Fighting the Best and Doing It Again for the First Time: Part One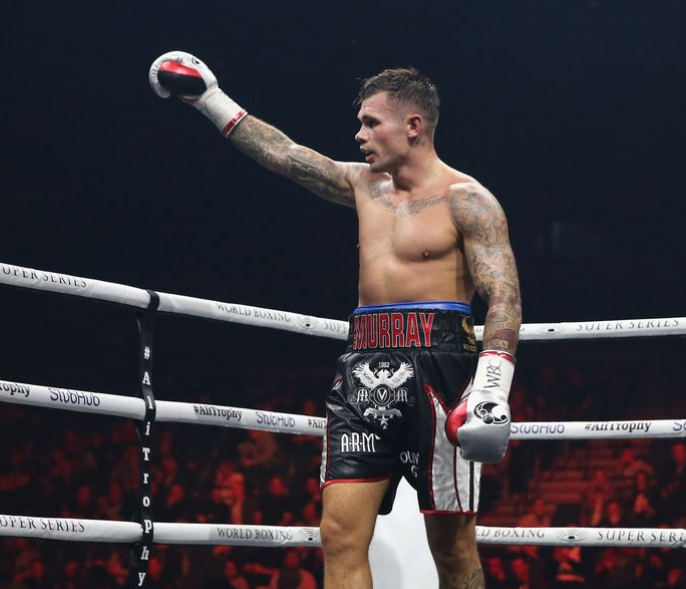 Britain's Martin Murray has fought the very best and has now closed out a heartbreaking if not admirable and old school career.
Others are just beginning to hit their stride and suddenly the possibilities are mouthwatering.
The buzz is back on. The heat is coming. No excuses. No badly injured shoulders. No running. This is macho explosive. This is the best fighting the best like it used to be done. Cherry picking is not allowed.
Back in the day, warriors like Ernie Durando, Kid Gavilan, Joey Giardello, Tony DeMarco, Bobby Dykes, Paul Pender, Joey Maxim, Holly Mims, Bobo Olson, and way too many others to list here would fight other top-notch boxers. It was the norm; not the exception. Tony DeMarco beat Kid Gavilan in 1956 and then fought Gaspar Ortega three times in a row in a relatively short period of time.
In the process of compiling a 95-25-1 record, Ezzard Charles engaged in an eye-popping 27 fights against men who would go on to be enshrined in the International Boxing Hall of Fame and/or the World Boxing Hall of Fame.
The List
Rocky Marciano (twice) – IBHF/WBHF
Joe Louis – IBHF/WBHF
Jersey Joe Walcott (four times) IBHF/WBHF
Archie Moore (thrice) IBHF/WBHF
Joey Maxim (five times) IBHF/WBHF
Jimmy Bivins (five times) IBHF/WBHF
Charley Burley (twice) IBHF/WBHF
Harold Johnson IBHF/WBHF
Lloyd Marshall (thrice) WBHF
Gus Lesnevich WBHF
In addition, Charles had three fights with Rex Layne, two with Ken Overlin, two with Elmer Ray, and one with Bob Satterfield
"Some day, maybe, the public is going to abandon comparisons with Joe Louis and accept Ezzard Charles for what he was—the best fist fighter of his particular time"  –Red Smith
Beau Jack, Aldo Minelli, Yama Bahama, Johnny Cesario, Fighting Harada, Eder "Golden Bantam" Jofre, Vicente Saldivar, Jose "El Huitlacoche" Medal, and then later Juan LaPorte and Livingstone "The Pit Bull" Bramble did not know what easy opponents meant. They were willing to fight anyone anywhere and were seldom stopped.
Vito Antuofermo, Ralph Dupas, Willie Pastrano, Curtis Parker, Bennie Briscoe, Kassim Ouma, Emanuel Augustus, Scott LeDoux, Ben Tackie, Ray Oliveira, Renaldo Snipes, Freddie Pendleton, John Scully, Charles Murray, Ted Muller, Anthony Ivory, and Alfredo "Freddy" Cuevas were also representative of those who would fight anyone anywhere. Picking made-to-order opponents was not what they were about.
Ali, Norton, Young, Quarry, fought one another. So did Duran, Leonard, Hagler, and Hearns. Across the pond, Watson, Benn, and Eubank did the same. Frazier, Holyfield, Mugabi, Tszyu, Cotto, and Chacon never ever backed away, nor did Mexican notables Castillo, Marquez (JMM), Morales and Barrera.
No one will accuse Floyd "Money" Mayweather of not fighting the best but they might point out that Floyd sometimes used long time intervals between bouts to his advantage. "Money" was not a particularly active fighter. The phrase "cherry picking" gained traction during this time.
Still, Andre Ward cleaned out an entire division. Cotto fought Pacquiao and Canelo, De La Hoya met Pacquiao, Klitschko faced Fury and then Joshua. Fury — after beating Klitschko — fought Wilder twice. Chisora will fight anyone they put in front of him. Heck, GGG fought 24 brutal rounds with Canelo and if that wasn't the best fighting the best, what was?
"…great fights lead to other great fights."—Max Kellerman
To be continued……
Check out more boxing news on video at the Boxing Channel 
To comment on this story in the Fight Forum CLICK HERE
Ted Sares can be reached at tedsares@roadrunner.com
At the Moment Boxing is Dormant, but There Will Be Fireworks Aplenty in February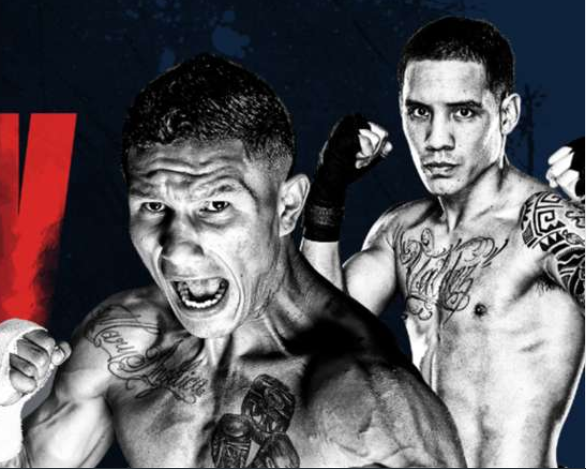 At the Moment Boxing is Dormant, but There Will Be Fireworks Aplenty in February
The month of January has been quiet on the boxing front and that's putting it mildly. And making matters worse, the month's best offering, a Golden Boy card on Jan. 30, bit the dust when Sergey Kovalev tested positive for a banned substance, harpooning his bout with Bektemir Melikuziev and forcing the cancellation of the entire card.
Once considered a shoo-in for Canastota, Kovalev has degenerated into a longshot and his match with Melikuziev didn't figure to help his chances. The Uzbek southpaw, a Bronze medalist at the Rio Olympiad, has only six pro fights under his belt but is so highly regarded that the bookies installed him a 7/2 favorite.
Showtime has a PBC card on Jan. 23 headlined by a WBO world title match between super bantamweights Angelo Leo and Stephen Fulton, there's an intriguing heavyweight match on the 29th between musty Manuel Charr and Don King's undefeated Trevor Bryan, and Caleb Plant is slated to defend his IBF 168-pound belt the following night against Caleb Truax, but that's it for this month, quite a limp slate, even considering that January is historically a slow month for the sweet science.
The good news is that things will heat up in February.
February 13
The 13th will be a particularly busy day. The action kicks off in the afternoon (U.S. time) when Josh Warrington, the Leeds Warrior, defends his IBF world featherweight title against Mexico City's Mauricio Lara on a Matchroom/DAZN card. Warrington (30-0, 7 KOs) doesn't pack a hard punch, but makes up for it with a high-octane attack. He will go to post a solid favorite over Lara (21-2, 14 KOs).
That evening, two West Coast shows will compete for eyeballs.
In Las Vegas, Joe Smith Jr. (26-3, 21 KOs) opposes Russia's Maxim Vlasov (45-3, 26 KOs) for the vacant WBA light heavyweight title. A Long Island construction worker who has branched out and started a tree surgery business, Smith will be forever remembered as the man who rucked Bernard Hopkins into retirement, but based on his recent efforts that was certainly no fluke. In bouts with Jesse Hart and former title-holder Eleider Alvarez, Smith showed that he is a skilled craftsman with a high boxing IQ.
The are two title fights on the Golden Boy card going head-to-head in Indio, CA. It's Brazil vs. Argentina when Brazil's Patrick Teixeira (31-1, 22 KOs) opposes Brian Castano (16-0-1, 12 KOs). Teixeira will be making his first start since copping the WBO 154-pound title with a mild upset of Carlos Adames in November of 2019. That was a bloody battle in which Teixeira overcame a big deficit to pull the fight out of the fire.
Teixeira will dress as the underdog vs. Castano, a second-generation professional boxer who was reportedly 181-5 as an amateur and who recently held a version of the WBA light middleweight title (doesn't everybody?). The draw on Castano's ledger came in a spirited skirmish with Erislandy Lara.
Teixeira vs. Castano will more than likely precede the match between Joseph "Jojo" Diaz (31-1, 15 KOs) and Shavkatdzhon Rakhimov (15-0, 12 KOs) in the bout order. Diaz will be making the first defense of the IBF 130-pound title he won from Tevin Farmer in January of last year. Rakhimov, a native of Tajikistan who currently resides in Ekaterinburg, Russia, will be making his U.S. debut.
Feb. 20
The featured bout of the second Matchroon/DAZN event of 2021 is a 12-round welterweight contest between David Avanesyan (26-3-1, 14 KOs) and Josh Kelly (10-0-1, 6 KOs). The well-traveled Avanesyan has turned his career around after suffering a sixth-round stoppage at the hands of Egidijus Kavaliauskas in February of 2019. Since then, he's won three straight in Spain, including back-to-back knockouts of the highly-touted and previously undefeated Spaniard, Kerman Lejarraga.
England's Kelly, a former Olympian, is moving up in class, but at last look he was a very slight favorite over his Russian adversary. Akin to Warrington vs. Lara, the match is expected to take place at Wembley Arena where Anthony Joshua TKOed Kubrat Pulev before 1,000 fans on Dec. 12.
The all-Mexico showdown between Miguel Berchelt (38-1, 34 KOs) and Oscar Valdez (28-0, 22 KOs) is the crème-de-la-crème of the February docket. On paper this bout, a Top Rank promotion pushed back from Dec. 12 when Berchelt tested positive for COVID, will warrant consideration for Fight of the Year.
Berchelt, who will be defending his WBC 130-pound world title, has knocked out 15 of his last 17 opponents. This will be the third fight at 130 for Valdez, a two-time Olympian who successfully defended his WBO world featherweight title six times before vacating the belt because he was having trouble making the weight.
If Berchelt  (pictured on the left) is victorious, he is expected to move up to lightweight where some rich paydays await in potential fights with Vasyl Lomachenko and bevy of young hotshots. If Valdez wins, it is expected that he will pursue a unification fight with the winner of the forthcoming match between Carl Frampton and Jamel Herring.
Top Rank honcho Bob Arum has indicated that both the Smith-Vlasov and Berchelt-Valdez fights will be staged in Las Vegas at an MGM property, but not necessarily at the MGM Grand where Top Rank promoted 24 shows without fans during the pandemic.
Feb. 27
On the last Saturday of the month, fight fans in the U.S. can take in a doubleheader if they can roust themselves out of bed in the middle of the night. In Auckland, New Zealand (18 hours ahead of New York), there's a big domestic clash between heavyweights Joseph Parker (27-2, 21 KOs) and Junior Fa (19-0, 10 KOs). These two have been on a collision course since 2009 when Fa, the older man by 27 months, defeated Parker in the first of their four meetings as amateurs. Parker won two of the next three to even the series at 2-2.
Here we have a bout with international significance that is also a match for neighborhood bragging rights. Parker and Fa grew up in the same South Auckland neighborhood and attended the same LDS church. But yet it won't be hard to contort this fight into a grudge match. Parker's family roots are in Samoa; Fa's in Tonga. The two nations have a fierce rivalry in rugby.
This fight was more than two years in the making and when the bout was finally signed, 9,000 tickets went on sale to the general public.
Later that day, at a yet undetermined site in London, Carl Frampton (28-2, 16 KOs) seeks to become a title-holder in a third weight class when he challenges WBO 130-pound title-holder Jamel Herring (22-2, 10 KOs). The twice-postponed fight will air in the U.S. on ESPN+.
Frampton is currently a consensus 3/2 favorite over Herring who suffered an eye injury over his right optic, described as scraped lens, in his messy September fight with billy goat Jonathan Oquendo. A former Marine and former Olympian, Herring currently trains with Terence Crawford in  Omaha
As we move into March, the first Saturday will bring the rematch between Dillian Whyte and Alexander Povetkin. Whyte dominated the first meeting until Povetkin found a home for a hellacious uppercut in the fifth frame, terminating the bout. Whyte, at age 32 the younger man by nine years, is favored to avenge that bitter defeat. As for the location, promoter Eddie Hearn has had conversations with potential suitors in Gibraltar and Monaco.
So, hang in there, fight fans. January may be dry, but there's a whole bunch of interesting fights lurking around the corner.
Check out more boxing news on video at the Boxing Channel 
To comment on this story in the Fight Forum CLICK HERE
Avila Perspective, Chap. 121: Prizefighting in 2021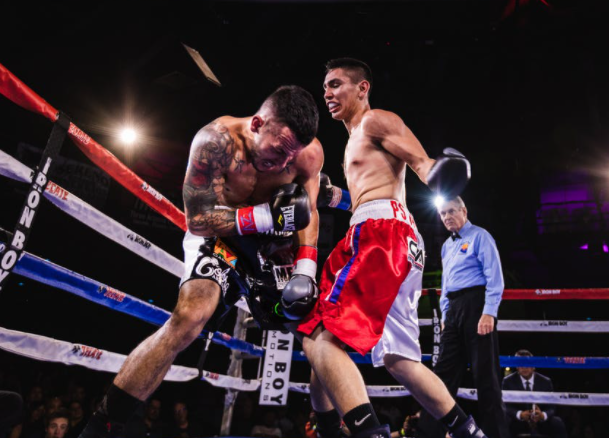 Prizefighting actually dipped underground for the past nine months with professional boxers training illegally in darkened gyms behind shuttered windows and locked doors.
It still remains an underground sport.
The slow death cloud of the coronavirus led to government restrictions forbidding large gatherings especially in enclosed facilities. Boxers still train.
It was a primary reason that prizefighting among the elite was never more bare.
When Tyson Fury and Deontay Wilder met at the MGM Grand in Las Vegas for their rematch, a crowd of more than 15,000 fans witnessed the heavyweight spectacle. That took place on February 22, and it was the last hurrah in 2020.
A new year begins but the old ways of doing things are no longer in place. Those large purses are unattainable without fans, but it's difficult to convince the prizefighters. All they know is they want to get paid with pre-2020 checks.
Very few of the top male prizefighters took to the prize ring.
One leading American matchmaker, who did not wish to go on record, said fighters do not understand that ticket sales are an important aspect of the fight game. Many prizefighters feel they are underpaid and being cheated when offered purses that fall under their pre-2020 monies.
No fans, no money.
Television or streaming app revenue is not enough without the clicking of the turnstile.
Fans are the reason that fighters get paid and without fans prizefighting does not exist.
Reality in 2021
Before the advent of television, prizefighters were paid strictly on the basis of ticket sales. The more fans a fighter could attract, the bigger the purse. When television arrived it drastically changed the landscape.
Television networks who delve into boxing bring their own budgets and cable networks like HBO and Showtime drastically changed the landscape. Instead of thousands, millions were being paid to the stars. Mike Tyson, Oscar De La Hoya and Floyd Mayweather were the prizefighters leading the way past $20 and $30 million dollar purses. MMA still hasn't reached those figures. Not even close, unless they are fighting against a boxer as Conor McGregor did several years ago.
During the past three years new players arrived with streaming apps like ESPN+ and DAZN entering the boxing world. One primary advantage has been its worldwide ability to transmit boxing events. However, because not all of the world has access to high tech, those streaming apps are still in the pioneering phase when it comes to building a fan base. At the moment, television still holds the upper hand but the gap is closing quickly.
Lately, DAZN has taken to inserting sponsors logos into their live programming without skipping a beat. It was only a matter of time before they realized the capabilities of inserting commercials digitally. It's not a new idea; it was explored decades ago by our own BoxingChannel.tv.
Still, as long as the pandemic exists and fans are unable to attend boxing cards the mega fights that drive prizefighting will not take place. The arrival of various vaccines for the coronavirus are a big plus for the sport emerging out of the underground state of boxing. But the fighters need to fight.
Tyson Fury needs to meet Anthony Joshua in a battle for the heavyweight championship and Errol Spence Jr. must fight Terence Crawford this year. Others like Teofimo Lopez are doing their part to open the eyes of fans to the new breed of prizefighters who can fight, talk and excite with their electrifying skills.
Potential stars like Serhii Bohachuk, Vergil Ortiz Jr. and Charles Conwell are catching the eye of fans and all are basically around the same weight classes. They took advantage of the openings for television and streaming spots.
Prizefighters everywhere need to understand this pandemic may last longer than you think. God forbid, but there could be another looming around the corner. It's time to go for broke and get back in the prize ring. Time is not on your side.
Check out more boxing news on video at the Boxing Channel 
To comment on this story in the Fight Forum CLICK HERE