RACHEL'S REVIEW of Premier Boxing Champions on NBC
A Review: Premier Boxing Champions
On the evening of Saturday, March 7th, those sitting in front of the television were treated to something that hasn't happened in decades: boxing in primetime on network television.
The Overview
Al Haymon, a manager/advisor in the sport of boxing, bought airtime on NBC to showcase fighters in what has been titled Premier Boxing Champions (PBC). Together, Haymon and NBC put together a slick production featuring celebrity commentators, a big social media campaign and plenty of advertising to help build up the fights. In the main event, we saw Keith Thurman handily win over Robert Guerrero, and the undercard featured Adrien Broner easily taking a decision over John Molina Jr.
What This Could Mean for Boxing
As a real boxing fan, as opposed to a fair weather fan, I have a lot to say about this event. I'm familiar with all there is to love about boxing, and unfortunately all there is to despise. But after sleeping on it, and several long discussions with my husband, I've come away a little excited for one of the many possible futures for boxing.
At first glance, this event seems a little odd. What businessperson buys airtime to showcase an event on network television? Essentially, Haymon is paying NBC to air boxing, and this only makes sense if Haymon is some gazillionaire with money burning a hole in his pocket. But Haymon is a businessman, so making a profit is front and center. When you buy airtime, you're taking the burden off of the network to go out and find sponsors. So we have to ask: Is this venture sustainable?
But that thinking is short-term. We have to think long-term. What possibly could be Haymon's angle here?
Well, there are several angles, and for the sake of brevity I'm just going to focus on the most promising (believe me there's an angle here that results in the PBC as a sanctioning body…please, just no).
So, let's say that the first year of PBC on NBC is a success. Quality fights combined with a slick production bring in a slew of new fans to the sport. Now, these new fans aren't willing to pay an extra dime for premier cable packages or PPVs. They're satisfied with what they get on NBC. Sponsors start knocking on NBC's door–they have products to sell and have taken notice that there's an audience to sell to, and because of the slick production that's kept to a PG rating they're not scared to buy ad space.
So where do fighters want to fight? On a premier channel, where they'll fight in front of the boxing fans that are tried and true, but a small group? Or on network television in front of the masses and the true fans? Obviously, you go where the people are, and that's on network television. It doesn't take too much for me to see a big move away from HBO and Showtime to network television.
Essentially, what will happen over time is that PBC on NBC becomes king of the hill so to speak, and everything else peters out until all we're left with is PBC. At this point, PBC is now the equivalent of the NFL, MLB, NHL, etc. and Al Haymon is the commissioner.
This is kind of what I've always wanted. Imagine it: one champion in each weight class, the fights that need to happen actually happen, one set of rules for all. It's blissful.
The key to this is the first year of PBC being a success. What does that look like? It looks like new fans, and a lot of them. The influx of new fans here has to be substantial.
What Worked and What Didn't
So, what worked last night and what can NBC and company improve upon?
The production was slick. It felt big–like a real sporting event. We had familiar faces for our commentating team: Al Michaels and Marv Albert, both talented sports broadcasters, albeit a little rusty when it comes to boxing. We also had members of the boxing community on the commentating team: Sugar Ray Leonard, Laila Ali and BJ Flores all lended authenticity to the event. The quality of what we saw on our screens was great; we weren't dealing with dropped feeds or losing high definition. NBC also went all out with the sound: Hans Zimmer was hired to try and give this event a feeling of importance and expectation (you shouldn't really notice the soundtrack at these types of events, but hey, maybe the first time we heard the score for the NFL on FOX it was abrasive too).
They spared no expense in setting up the venue. Remember the Friday Night Fights where we could barely hear Teddy Atlas and Joe Tessitore because the ring itself was rocking and banging under the weight of the fighters? None of that on Saturday night. The ring was great, the lighting was great and all the extras (ring-walk ramps, Al Michaels' desk, screens) were of good quality.
The time of the event. Boxing has tortured us tried and true fans for years, forcing hardworking Americans to stay up much later than necessary. Guess what boxing? Your fan base isn't teens and twenty-somethings without jobs. NBC began their broadcast at 7:30 central time. When the event was over, I actually stayed up longer chatting about what happened instead of hurriedly brushing my teeth and falling into bed. You want people talking about your event.
The main event was a good fight. Sure, after seeing the sleep-inducing match that was Broner vs. Molina, the main event seemed like the greatest fight ever. But after sleeping on it, I think we can all agree it was a fun fight that Thurman easily won. (Please disregard this tweet from me last night: GREAT FIGHT! To my credit, I originally had three exclamation points on that, and scaled it back to just one.) New fans got to see two fighters who were active most of the rounds, a knockdown, and by the end, Guerrero found a way to get inside and give us some fun action. Oh, and let's not forget: THE HEMOTOMA.
Choosing to forgo the ring card girls was a good choice as well. There's no way you're bringing in the masses while reducing four women to a few body parts. Out of all the major sports, boxing is the worst when it comes to objectifying women.
Last night there were no belts. This plays into the scenario above, where PBC becomes the equivalent of the NFL, MLB or NHL. Either PBC is going to become another sanctioning body with a belt to sell, or they become the only game in town. That's the only choices given the fact that they refused to showcase the WBA belt Saturday night.
There was a lot to fix in this production too.
Marv Albert was clearly very rusty. He had trouble seeing the specifics of the action. What I mean by that is this: He could see that there were punches, but he couldn't see what kind of punches they were (jab, uppercut, hook, who cares!?) and if they were even landing. I could never call a fight–there's no way I could keep up with the speed of the action. But this is Marv Albert's job, so he definitely needs to spend some time watching fights and calling them, preferably on his own time and not on mine.
NBC might want to take their commentating team to some local shows for practice. If I were them I would get in some real time for my commentating team, and even try out different combinations. Maybe Laila Ali needs to be part of the play-by-play team. Maybe Al Michaels should also join that play-by-play team and we lose Marv Albert. Maybe Sugar Ray Leonard is the guy you can pull in when you want and ask some questions, but he's not there the whole time. Maybe you actually put a mic on Steve Farhood because he has more knowledge of boxing as a commentator than all five of the other people combined. Just some ideas. And can you imagine the stellar marketing move it would be to have Laila Ali as one the main commentators? Granted, she would need to be good at it, but if she could pull it off–wow.
If you're going to have former boxing champions as commentators you should probably spend some time at the beginning of the broadcast teaching your new fan base who they are. Unless I'm talking to someone in their sixties, no one I talk to knows any names in boxing except Ali, Tyson, Foreman, Holyfield and Mayweather. I'm not even exaggerating.
The ring walks came across as odd. I didn't mind that the fighters were alone. I get why NBC wanted this–they needed to exercise control, and I think we can all agree that ring walks have gotten a little out of control as of late. To be honest, I don't come to boxing for ring walks, so this isn't really a deal breaker for me. What NBC has to fix, is the fact that the night's ring walks stuck out like a sore thumb. You can't have that. An alternative might be to show the television audience a video of the fighter rather than he/she walking to the ring.
Adrien Broner. Do I even need to say anything else? Wow. Why would you take what's on the bottom of the boxing barrel and showcase it for new fans on network television? Unless Haymon is planning on hiring a life coach for Broner, let's have less of him on NBC. Actually, let's just have none of him on NBC.
The fights themselves could have been better. I don't know if Al Haymon made these fights, but I'm assuming he did, and I think we can all agree that matchmaking is not his forte. The main event turned out to be a solid bout for new fans. You got a knockdown, some blood and lots of activity. I would have appreciated an undercard with two bouts that included well-matched fighters instead of named fighters. I don't care if their records are 15-10, give me two guys whose styles give us fireworks and I'm happy. If the future of PBC is Haymon boxers fighting tomato cans, you can count me out, as well as the rest of America because they're not tuning in for that. Remember, for them these aren't even "name" fighters–they don't know who these guys are!
All in all, I think we can agree that PBC has the potential to be good for boxing. At the very least, it will just be more of the same, and in that case I'll still be here week in, week out watching guys leaving it all in the ring.
WATCH RELATED VIDEOS ON BOXINGCHANNEL.TV
Avila Perspective, Chap. 135: Danny Roman and Super Bantamweights Perform in L.A.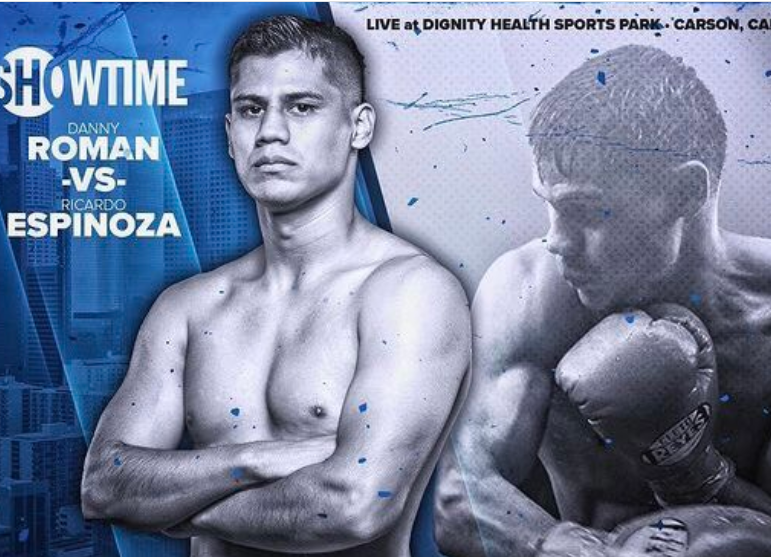 Avila Perspective, Chap. 135: Danny Roman and Super Bantamweights Perform in L.A.
The super bantamweight division was virtually unknown by most fans of prizefighting for the last decade.
Then Danny Roman arrived and re-booted the 122-pound division virtually by himself by challenging and defeating world champions from Japan and the United Kingdom.
Roman (28-3-1, 10 KOs) no longer holds the world titles but itches to regain his footing when he fights Ricardo Espinoza (25-3, 21 KOs) at Dignity Health Sports Park on Saturday May 15. Showtime will televise the battle on the Premier Boxing Champions card.
"Everything I do in boxing from here on out is to regain my status as a world champion," said the normally ultra-reserved Roman, 31.
Ironically, both Roman and Espinoza turned their careers around with numerous battles at boxing shows in Ontario, California. They entered as boys and emerged as battle-tested men.
For the last 20 years Thompson Boxing Promotions has been pumping out world champions and contenders at a furious rate despite their small size in Southern California. They do not pamper or cajole their prospects.
Both Roman and Espinoza suffered their first losses as professionals at Thompson Boxing's bloody battles at the Doubletree Hotel in Ontario. But despite losing, they continued to learn and evolve. Now they meet in Los Angeles on the big stage.
When Roman lost to Japan's Takashi Okada in 2011 and Juan Reyes in 2013, that could have derailed the Los Angeles-based fighter for good. Instead, he re-grouped and reloaded to become a unified world champion. Roman traveled to Japan and won the WBA super bantamweight world title by stoppage of Shun Kubo in 2017. A couple of years later after several defenses, he clashed with WBO super bantamweight titlist TJ Doheny to win an incredible battle by decision in Los Angeles. It was perhaps the Fight of the Year in 2019 and gained Roman the WBO belt.
Though Roman lost both the WBA and WBO titles to Murodjon Akhmadaliev, it was a disputed split decision. Many felt Roman was the true winner. So now he must battle back toward the top.
Espinoza also fought many bloody affairs at the Doubletree Hotel in Ontario including his first two losses. He lost to Sam Rodriguez in 2016 and Christian Nieto in 2017. Then the power-punching fighter from Tijuana, Mexico knocked out 12 of 13 of his opponents to gain a world title fight that he lost in April 2019. Since then, he has returned to his winning ways and upset undefeated Brandon Valdes last year.
"Danny Roman has fought some really quality opponents that are high in the rankings, but this is my time. This is when I show that I can step up in competition and prove that I belong with the best," said Espinoza who is very familiar with Roman.
The Tijuana fighter is a punching machine.
"This is not going to be an easy fight because I know my opponent is a tough fighter from Tijuana who is coming with everything he's got. He's got a lot of power, so I must be smart on how I throw my combinations," said Roman who lives within 10 miles of the event. "I believe my experience in big fights is going to be the difference on May 15. I'm expecting a rough fight and I'm ready for an intense battle."
Now the two veterans of the Ontario, California wars finally meet each other to see who advances toward a world title fight. They won't have to look far. The main event pits two titleholders against each other.
Unification Battle for Super Bantam Belts
Mexico's Luis Nery holds the WBC super bantamweight world title and faces Texan Brandon Figueroa who holds a version of the WBA super bantamweight title in the main event on the Dignity Health Sports Park card on Saturday. Showtime will televise.
Nery formerly held the bantamweight title too. But the Tijuana-based fighter had problems making weight and wisely moved up a weight division. So far, the extra pounds hasn't been a problem.
The problem facing Nery is Figueroa has a solid chin.
Figueroa may look like a pretty boy but he fights like he's ugly. The Weslaco, Texas native has firepower and a rock chin but does he have the skills to match Nery?
"I come forward. I bring the pressure and I'm definitely going to bring the power, the size and all the advantages I have to make sure that we give the fans a great show. I do respect him as a fighter but we're just going to have to find out Saturday," said Figueroa whose brother Omar Figueroa fought in the same venue two weeks ago.
Nery has quickness and agility to supplement his power. He also has experience in world class opposition and that's something Figueroa lacks.
"Brandon's style really fits with what I want to do in the ring," said Nery, a boxer-slugger. "This is going to be an all-out war from the first round on. People are going to be talking about it for a long time after."
The winner of this clash will hopefully meet the winner of Roman and Espinoza. That would really heat up the super bantamweight division to blue hot levels.
Some of my favorite fighters of the past occupied the super bantamweight division like Wilfredo "Bazooka" Gomez, Marco Antonio Barrera and Israel "Magnifico" Vazquez who twice fought in this same venue. His third fight with Rafael Marquez on March 1, 2008 was voted Fight of the Year for its brutal but spectacular display of super bantamweight power.
The winners of this quasi-super bantamweight tournament can equally achieve the same kind of greatness those former stars achieved. This is a good start.
Fights to Watch (All times are Pacific Coast)
Friday UFC Fight Pass 5:30 p.m. Heather Hardy (22-1) vs Jessica Camara (7-2); Melissa St. Vil (13-4-4) vs Olivia Gerula (18-18-4).
Friday Telemundo 11:30 p.m. Denilson Valtierra (14-0) vs Emanuel Lopez (30-12-1).
Sat. DAZN 10 a.m. Lerrone Richards (14-0) vs Giovanni De Carolis (28-9-1).
Sat. Showtime 7 p.m. Luis Nery (31-0) vs Brandon Figueroa (21-0-1); Danny Roman (28-3-1) vs Ricardo Espinoza (25-3).
Check out more boxing news on video at the Boxing Channel
To comment on this story in the Fight Forum CLICK HERE
Charr vs Lovejoy: Better Late Than Never, or Not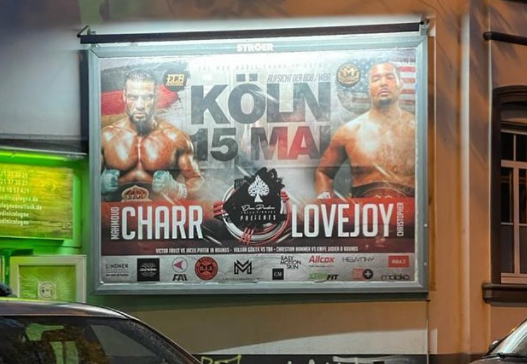 COLOGNE – There are many questions to be answered regarding Mahmoud Charr's scheduled fight against Christopher Lovejoy this Saturday night at a training facility along the Rhine. The most primary point to be determined is whether the contest actually occurs.
Charr has been idle since capturing a WBA title belt against Aleksandr Ustinov way back in November 2017. Since then numerous delays and cancellations, many of them out of Charr's control, have kept the erstwhile ranked heavyweight out of the championship picture and far from the international public eye.
The most recent of such situations found Charr unable to obtain a travel visa for a defense against Trevor Bryan in Florida last January. Machinations by Don King and the WBA in relegating Charr to "in recess" status further tarnished both the promoter and the organization's already disgraceful reputations.
King has also had a hand in keeping Lovejoy off the rumbling radar, after the boxer previously claimed retirement as a way out of King's contractual clutches. When Lovejoy attempted to face Dave Allen in London on the undercard of Usyk-Chisora, King contacted Matchroom's Eddie Hearn with enough of a claim that Lovejoy's appearance was cancelled.
According to Lovejoy, King has also attempted to block Saturday's fight, so uncertainty remains until the first bell rings this weekend. That said, everything else about the relatively low key card seems to be well in place, and there is plenty to look forward to, questions and all. A subscriber-based live stream on German news outlet Bild.de will broadcast the bout.
How the long layoff, which began way before the coronavirus pandemic, has affected Charr is probably the most crucial factor, but what the rarely seen Lovejoy brings to the table is as compelling as it is curiously noteworthy. His record of 19-0 with 19 quick knockouts, compiled completely off-grid in frequent madhouse Tijuana could mean damn near anything.
Charr, 31-4 (17), has been stopped three times and in two of those KOs (by Maris Briedis and Alexander Povetkin) he was blasted into one-shot oblivion. Under Saturday's scenario one of the few possible surprises might be if Lovejoy doesn't try to get Charr out of there immediately.
Lovejoy, listed at 6'4", looks substantially larger than 6'3" Charr, but not any taller. An uneducated guess indicates a strong possibility that the more proven Charr is capable of wearing Lovejoy down, especially considering how he did it against a respectable version of Ustinov.
When Lovejoy refused to shake Charr's hand and insulted his courage during their press conference photo op, there was a slight but very significant twitch in Charr's almost constantly upbeat countenance. If Lovejoy doesn't indeed carry huge power in his punches, he may have inspired a painful night.
To put Charr's simmering anger in perspective, it must be remembered that he still looked like he was calmly waiting for his food while being carried out on a stretcher after getting shot four times in the lower abdomen during a 2015 ambush in nearby Essen. When his assailant, a former boxing protégé, confessed by saying he only meant to shoot him in the leg, Charr told an emotion packed courtroom bygones were bygones, saying "I am a man who forgives."
A refugee at five years old whose father was killed in the Lebanese civil war, Charr seems to clearly envision a bigger picture than just his boxing career, and he consistently posts positive motivational copy on social media, including an end of Ramadan message stressing nonpartisan hope for the current Gaza conflict.
The 10-round fight carries no title designation but whatever they may or may not step into the ring with, one thing Charr and Lovejoy share is the potential for a make-or-break performance.
If Charr wins, people will dismiss Lovejoy's merit in the first place but it still keeps a bit of shine on his championship claims, increasing his leverage regarding Bryan or even bigger game. If Lovejoy wins, especially by dramatic KO, he has definitely upped his recognition factor marketability.
The only safe bet is that the winner will probably hear from somebody representing Don King.
And maybe even Fres Oquendo.
Questions, questions.
Check out more boxing news on video at the Boxing Channel
To comment on this story in the Fight Forum CLICK HERE
The Tartan Tornado Invades Las Vegas, Harkening Back to Sugar Ray Robinson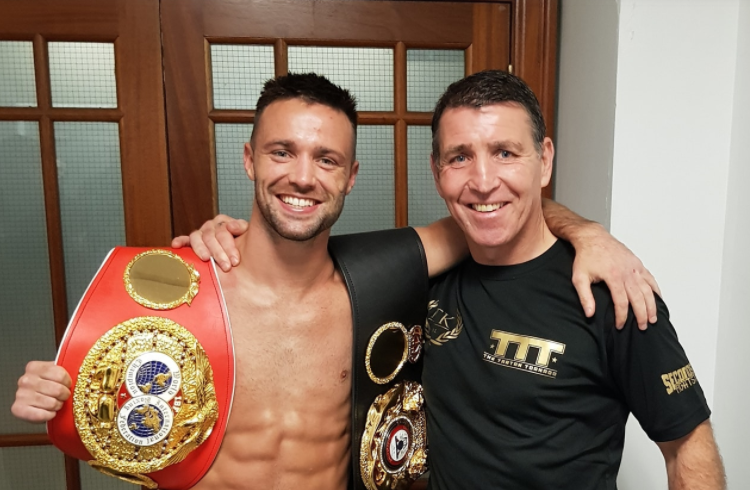 On Sunday, Feb. 26, 1961, Sugar Ray Robinson arrived in Las Vegas for his match six days later with Gene Fullmer at the two-year-old Las Vegas Convention Center. Reporters on hand to greet Robinson at the airport were taken aback by his large entourage. With him were his manager George Gainford, his trainer and his trainer's assistant, his mother, his traveling secretary, his personal physician, his dietician, his bodyguard, his personal barber and a sparring partner – eleven bodies in all including Robinson.
Flash forward 60 years. When WBA/IBF world super lightweight champion Josh Taylor arrived in Las Vegas on April 24, his party also numbered eleven. Arriving with him from Edinburgh were his trainer Ben Davison, his former amateur coach Terry McCormack (pictured on the right) and assorted others including a videoanalyst, a physiotherapist, and several longtime friends and gym mates including undefeated (10-0) European bantamweight title-holder Lee McGregor and sparring partner Chris Kongo.
Once he was settled in, Sugar Ray had less than a full week to finish off his preparation for his title fight with arch-rival Fullmer. By contrast, Josh Taylor and his team arrived in Las Vegas a full month before Taylor was set to square off against WBC/WBO counterpart Jose Ramirez in the biggest fight in Las Vegas since Fury-Wilder II, a lapse of 14 months.
There are other differences between Team Robinson and Team Taylor which touch on the way that boxing has changed from a promotional standpoint. Sugar Ray and his party stayed at the Dunes Casino Resort on the Strip where Robinson picked up some loose change holding afternoon pre-fight workouts in the hotel's showroom at $1 a head. Team Taylor is staying as a group in a large, luxury home in the "burbs" where there are fewer distractions and when he is ready to spar at the Top Rank Gym, "foreigners" are shooed away. Which isn't to say that Josh Taylor isn't friendly. Quite the opposite; the Tartan Tornado has been very approachable and unstinting of his time with the few local reporters that have been hep to his whereabouts.
Taylor hails from Prestonpans, a town eight miles east of Edinburgh, Scotland's second-largest city. His dad works as a landscape gardener and his mother as a receptionist. He has one sibling, a younger sister. This past December he became engaged to hairdresser Danielle Murphy, his longtime girlfriend. They have known each other for 10 years.
On Wikipedia, Prestonpans is portrayed as a small fishing village, but that is highly misleading. For a better reference, think of towns in the American rust belt that have been bruised by the loss of manufacturing jobs. Taylor and his neighbors will tell you that the policies of Margaret Thatcher, British PM from 1979 to 1990, compounded the damage.
At age 17, Taylor, now 30, found his way to McCormack's Lochend Boxing Club in Edinburgh. At this humble gym — a little shack situated smack against a public housing project — he honed the skills that made him an elite amateur, a globetrotter who culminated his tenure with a gold medal at the 2014 Commonwealth Games.
Taylor turned pro for Barry McGuigan's Cyclone Promotions. McGuigan entrusts his fighters to his trainer/son Shane McGuigan. The McGuigans already had Carl Frampton in the fold. Under the McGuigans stewardship, Frampton became a champion in two weight classes.
Taylor's fight with Jose Ramirez will be his fourth in the United States. Josh made his pro debut in El Paso and also fought at Barclays Center in Brooklyn and at the MGM Grand in Las Vegas. The common thread in all three fights is Frampton who also appeared on those cards, the last two as the headliner with Leo Santa Cruz in the opposite corner.
As a pro, Taylor is undefeated (17-0, 13 KOs). Ramirez, the pride of Central California's vast San Joaquin Valley, home to more than 4 million people, is also undefeated (26-0, 17 KOs), but the Scotsman is considered to have fought the stronger schedule. Taylor's last five opponents were collectively 110-1 at the time that he fought them with the lone blemish inflicted by Terence Crawford.
Taylor's signature win was his Oct. 26, 2019 conquest of Regis Prograis at London's O2 Arena. Both came in undefeated, both owned a share of the world super lightweight title, and the match had the added allure of being the final round of a World Boxing Super Series tournament with the coveted Muhammad Ali Trophy, an impressive piece of hardware, bestowed on the winner.
The fight was expected to be highly entertaining and it overachieved. The noted historian Matt McGrain called it "the inarguable 140lb fight of the decade." At the end both fighters were marked-up, especially the victorious Taylor who sported a beauty of a shiner over his right eye. "I have never been prouder of an injury," Taylor told this reporter.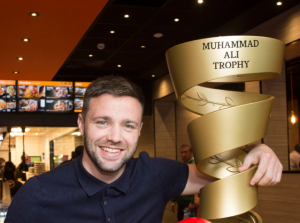 His relationship with the McGuigans unraveled after this fight. Shane McGuigan took it hard. "I've invested four-and-a-half years of my time and energy in someone who just doesn't deserve it," he said. "If you want loyalty in boxing, buy a dog (a saying previously credited to the late British boxing promoter Mickey Duff)."
"Don't buy a dog and then put it in the kennel," replied Taylor, noting that he had been left alone for long periods by Shane McGuigan when training in England and that he wasn't provided a key to the gym when his trainer was out of town.
Veteran British boxing scribe Colin Hart took the McGuigans' side in a story that ran in the Sun, faulting Josh for his disloyalty. What Hart failed to note is that in every deal that Taylor has signed, he has insisted that his amateur coach be included. McCormack assisted McGuigan in the corner and continues in that role under Davison, the young trainer who reinvigorated Tyson Fury before their amicable split.
"I have never been so happy as I am now," says Taylor. "I am content and relaxed." And he insists that he harbors no hard feelings toward the McGuigans. "I'm grateful for what they did for me."
This olive branch, of sorts, stands in stark contrast to his pal Carl Frampton whose break from the McGuigans was scarred with unbending acrimony. (Shane McGuigan's latest protégé is Lawrence Okolie who turned in a sensational performance while blasting out Krzyzstof Glowacki to win the WBO world cruiserweight title on March 20. There's no question that Shane is one of the sharpest young trainers in the sport, but if he were a physician, one might say that he needs to work on improving his bedside manner.)
The Taylor-Ramirez fight will be held at the Virgin Hotel (formerly the Hard Rock which was closed for 13 months while the new owners of the property, in their words, "reimagined" it). The winner will be the undisputed 140-pound champion, holding all four meaningful belts. If that be Taylor, who is a small favorite, that would put him on the same pedestal as Ken Buchanan who became a national hero when he won the world lightweight title from Ismael Laguna in 1970, a diadem he lost on a controversial punch to Roberto Duran who refused to give him a rematch.
Now 75 years old and residing in an assisted living facility in Edinburgh, the city of his birth, Buchanan was among the first to predict that Taylor would become a world champion. The two are well-acquainted. Buchanan pops in occasionally at McCormack's gym. He has visited Taylor at his family home where, Josh notes, his mother welcomed him as she would any honored guest, meaning she put on a spot of tea.
Taylor vs Ramirez is a sellout. The bout will be televised free in the United States on ESPN. It's a very compelling attraction.
Check out more boxing news on video at the Boxing Channel
To comment on this story in the Fight Forum CLICK HERE