Almost always, the place to be for a big fight card is in the arena. On the night of Saturday, March 7, the place to be was at home, watching on television.
Keith Thurman vs. Robert Guerrero and Adrien Broner vs. John Molina were credible, not remarkable, match-ups. But they highlighted what, in some respects, was the most significant televised fight card in decades: the rollout of Al Haymon's plan to "take over" boxing.
Writing about Don King in the September 15, 1975, issue of Sports Illustrated, Mark Kram declared, "Don King is boxing, the man with the show, the man with the fistful of dollars and the imagination to match."
Haymon, like King, is from Cleveland. Unlike King (who graduated from the Marion Correctional Institute after serving four years in prison for manslaughter), Haymon graduated from Harvard Business School. Right now, Haymon is the man with the show, the man with the fistful of dollars and the imagination to match. If he has his way, he might soon be boxing.
HBO was Haymon's first bank. Then it was Showtime. Now he has venture capital support that's believed to exceed $100,000,000. He no longer has to cajole network television executives into giving him dates. He simply buys them.
During the past few months, Haymon has orchestrated a heavy schedule of time buys on NBC, NBC Sports Network, CBS, CBS Sports Network, Spike, Bounce TV, and Telemundo. A time buy on ESPN2 is expected to be announced shortly. Haymon Boxing will also have dates on Showtime on a more traditional license-fee basis.
The time buys allow Haymon to bypass normal media filters in delivering his boxing programming to the public. In a sense, they're similar to the paid infomercials that run on television at odd hours asking consumers to buy a five-CD set of "Golden Oldies." Only here, Haymon's investors hope to recoup their investment through the sale of advertising, pay-per-view fights, and (possibly) a subscription package and/or public stock offering.
March 7 marked the first fight card televised on NBC in prime-time since Larry Holmes defended his heavyweight championship with a 15-round decision over Carl Williams on May 20, 1985. The match-ups weren't great. But they were were as good as lot of what boxing fans have seen lately on premium cable and far superior to the standard "free" fare.
Broner (who weighed in one pound over the 140-pound contract weight) entered the fight with a 29-and-1 record and 1 no contest. There was a time when Adrien was considered a potential superstar. Now, after being beaten down by a one-dimensional Marcos Maidana and looking lethargic in two subsequent outings, he's known in some circles primarily for X-rated videos of himself that he posts on the Internet.
Molina, who'd lost four of his last seven outings, had been brought in to make Broner look good. John's last victory was in 2013 against Jorge Pimentel (who has been on the short end in seven of his last eight fights). Molina has trouble against speed and movement. That didn't augur well for his chances against Broner.
Broner-Molina was an inauspicious way for Haymon's Premier Boxing Champions on NBC to start. Broner is a safety-first fighter who doesn't take chances. He's good at blowing out overmatched little guys and dancing rings around plodding opponents. But the latter has limited entertainment value, as evidenced by the fact that the crowd booed for much of the fight and also during Adrien's post-fight interview.
Broner outlanded Molina 219 to 54 according to CompuBox and outpointed him on the judges' scorecards 120-108, 120-108, 118-110. At the end of the bout, Sugar Ray Leonard (who'd been kind to Adrien in his earlier commentary) noted disapprovingly, "You have to close the show." Broner didn't.
Keith Thurman is an entertaining fighter who came into his contest against Robert Guerrero with 24 wins and 21 knockouts in 24 fights. Thurman's power hasn't had the same effect against credible opponents that it had against the men he fought earlier in his career. But under the tutelage of trainer Dan Birmingham, his boxing skills have improved significantly.
Guerrero began his career as a featherweight and has worked his way up to 147 pounds. Both men can be hit. Thurman hits harder.
The most damaging blow landed by Guerrero during the fight was an accidental head butt in round three that raised an ugly bump on the left side of Thurman's forehead. Thurman avenged that affront in round nine with a right uppercut that put Guerrero on the canvas and opened an ugly cut over Robert's left eye.
Guerrero fought back with the heart of a champion. He survived and, needing a knockout to win in round twelve, he went for a knockout. But there were few moments during the course of twelve rounds when when the outcome of the bout was in doubt. Thurman outlanded Guerrero 211 to 104, and outscored him 120-107, 118-108, 118-109.
But the fights were only part of the show. Virtually every aspect of Premier Boxing Champions on NBC was publicized and subjected to scrutiny.
Three iconic sports personalities formed the core of the announcing team.
Al Michaels implanted himself in the consciousness of sports fans at the 1980 Winter Olympics with his call of the United States men's hockey team victory over the Soviet Union ("Do you believe in miracles!"). He's one of the best in the business at calling sports, most notably Major League Baseball and NFL football. But that wasn't his role here. Instead, he hosted the telecast from a glitzy in-arena set, following a script that didn't do justice to his considerable acumen and persona.
Marv Albert handled the blow-by-blow chores. Like Michaels, Albert is sportscasting royalty. His resume begins with the NBA and covers every major sport, including boxing. Marv seemed a bit rusty on Saturday night, not having fully updated his encyclopedic knowledge with regard to the minutiae of boxing.
Ray Leonard, in addition to being one of the greatest fighters ever, is articulate and smooth behind a microphone. He and Albert haven't fully jelled yet, but they will.
B.J. Flores is engaging but was one voice too many in the booth.
Kenny Rice tended to repeat official pre-scripted story lines. After his pre-fight interview with Broner, Rice informed viewers: "We're seeing a calmer Adrien Broner."
Laila Ali was there to provide a female presence and a bit of Ali magic. But for the most part, she did little more than state the obvious. After the first round of Broner-Molina (in which Molina landed one punch), Laila informed viewers that Molina's corner was "not happy with his connectivity in that round."
Referee Steve Smoger provided an occasional useful rules interpretation.
It would have been appropriate to have some editorial reference – perhaps by Al Michaels – regarding Al Haymon's master plan. That was an obvious and calculated omission.
Haymon Boxing poured an enormous amount of money into production of the telecast. There was a huge floor set augmented by giant video screens. Twenty-seven cameras caught the action from every possible angle under enhanced lighting.
The telecast tried for a UFC-WWE feel. Academy-Award winner Hans Zimmer wrote the signature music. The Lion King, Gladiator, and The Dark Night Trilogy are among Zimmer's screen-score credits. If the Premier Boxing Champions music sounded evocative of The Contender, it's because he also wrote that music.
One of the production innovations was not effective. NBC had trumpeted the use of a 360-degree over-the-ring video rig with 36 still cameras to offer a moving panoramic view of the action. But when pieced together, the photos had the feel of a not-very-good video game from the 1980s.
In a nod to The Contender, the fighters walked to the ring alone. That seemed unnecessarily contrived. A fighter's corner men should take that walk with him.
There were no round-card girls and no visible ring announcer. If Premier Boxing Champions is going to continue using a disembodied voice to impart information to fans, the voice should be more authoritative than the one heard on Saturday night.
I love the fact that Haymon Boxing eliminated the mob that pours into the ring before and after fights. There were no people in the ring shouting, "You da man." No sanctioning body officials shamelessly draping T-shirts and phony belts over the combatants. No promoters, managers, commissioners, or mistresses jockeying for position in front of the camera.
Thank you, Al Haymon. I hope every network that televises boxing follows your lead on that one.
Now let's return to numbers; only this time, the numbers revolve around dollars, not punches.
Haymon Boxing isn't doing business as usual, but it is a business. The idea is to make money.
It was expected that advertising sales would be weak for the first NBC fight card, and they were. The promotion had difficulty selling ad time.
There were a handful of commercials for Nissan, Mazda, Lincoln, McDonald's, and Verizon-Fios, as well as some Corona spots. But the Corona commercials were part of a broader sponsorship deal that included logo placement on the ring canvas. Many of the commercials that aired in New York (where this writer watched the telecast) were local rather than national and were for fringe enterprises. There was also the oddity of seeing two commercials hawking tickets for Wladimir Klitschko versus Bryant Jennings (which will be televised on HBO) and two more commercials offering Time Warner Cable customers the opportunity to subscribe to HBO at a special rate.
In other slots where ideally there would have been commercials, viewers saw dozens of promos for NBC programming, PCB fighters, and future PCB shows.
Ad sales are dictated in large measure by ratings. There were full-page ads for the March 7 telecast in the New York Times, Sports Illustrated, and other publications. NBC ran promotional spots in advance of the show.
Interim ratings released on Monday indicate that the NBC telecast averaged 3,400,000 viewers. That trailed two CSI reruns and an episode of 48 Hours on CBS as well as a rerun of 20/20 and In An Instant on ABC. For purposes of further comparison, NBC as a network averaged 4,800,000 viewers on Saturday nights in 2014.
Haymon Boxing expects to lose money on many of its early fight cards. March 7 was considered a loss leader, and it lost. Factoring in undercard costs, the fighters' purses totaled roughly $4,000,000. There were large production and promotional expenses.
Haymon is said to be looking at an initial term of three-to-four years before evaluating the overall success of his effort. He knows that hardcore boxing fans will watch Premier Boxing Champions in each of its incarnations. But his target audience isn't boxing junkies. It's the general sports fan that he needs and covets. That's why Al Michaels and Marv Albert are part of the NBC package.
There will be more bells and whistles as Premier Champions Boxing unfolds. Viewers have been told to expect that, in some jurisdictions, referees will wear a tiny camera mounted on a headband. There's also talk of a dubious technology that might accurately estimate the speed of punches but is less likely to accurately estimate their force.
All of that is window dressing. At the end of the day, it's about the fights. It would have been nice if the fights on March 7 had been more entertaining. Neither Thurman nor Broner did much to implant himself in the consciousness of the general sports public. Next time out, it would be great to see Thurman vs. Broner; not Thurman and Broner vs. two more "B-side" opponents. Not only would that be entertaining and attract viewers; it would add millions of dollars to the value of the winner as a future Floyd Mayweather pay-per-view opponent.
Boxing fans and Haymon's investors have different priorities. Haymon's investors want to make money. Boxing fans want to see good fights. These goals aren't necessarily irreconcilable. Ideally, they will coincide.
If Haymon succeeds in pushing boxing back into the consciousness of mainstream sports fans, it will be good for Haymon and good for boxing. Beyond that, one has to ask, will he use the power of his purse to honor the essence and best traditions of the sport? Will he make quality fights available to the public free of charge on a regular basis? Will he make a sincere effort to eliminate the use of illegal performance-enhancing drugs from boxing? Or will he promote mismatches, find creative new ways to separate fans from their dollars, corrupt the sport's already-inadequate drug-testing protocols, play an illegal shell game with dollars, and substitute one group of bogus beltholders for another?
Al Haymon interviews are scarcer than hen's teeth. But twenty years ago, he sat for a Q&A with Ebony Men (an offshoot of Ebony magazine).
In that interview, Haymon spoke of his role as a music promoter and declared, "Promoters are viewed as shady characters. I had the opportunity to represent something fresh and new to the artists. I don't imagine a lot of information is being provided about this industry because it's not a conventional industry for people of higher education to pursue. Black people – if they knew how much money was in it and how much opportunity there was and how fertile the ground was and how successful and influential one could become by being in it – then perhaps more would be in it. The entertainment industry, and professional sports particularly, represent an area where we are basically the natural resource. When you have an industry that offers high returns, you're going to have high risk. We have to be willing to take those risks because, believe me, the opportunities are there. I saw the potential. I saw, if done right, one could make a lot of money and control a good deal of commerce and have a business."
Sound familiar?
Thomas Hauser can be reached by email at thauser@rcn.com. His most recent book – Thomas Hauser on Boxing – was published by the University of Arkansas Press.
Out of Sight, Out of Mind: Seven Boxers Who Have Been Inactive Too Long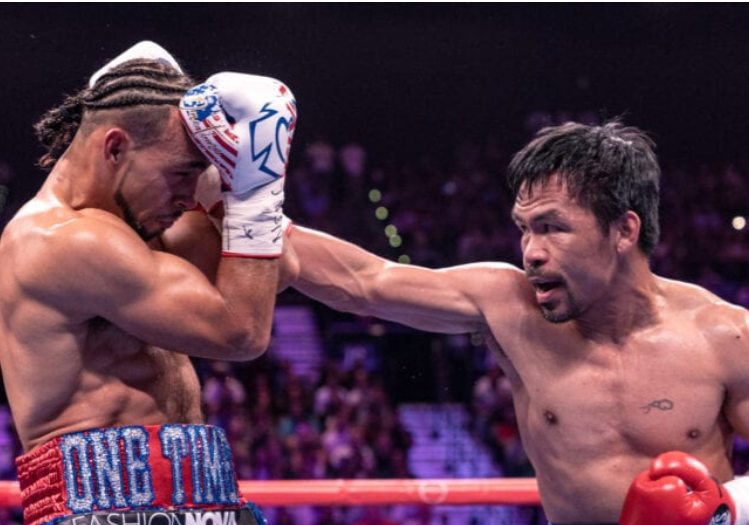 Professional boxers need to stay active for two reasons: (1) They have a short window to achieve their goals and leave the sport well-off financially, and (2) rest makes rust as my old friend Herb Lambeck, a prominent boxing oddsmaker, was wont to say. (MMA superstar Conor McGregor cited inactivity as a factor in his poor showing in his most recent fight. Prior to meeting Dustin Poirier, who knocked him out in the second round, McGregor had fought only two fights inside an octagon in the previous four years and one of those fights lasted only 30 seconds.)
Staying active during the COVID-19 era is a major challenge for many boxers. Listed below are seven who missed all of 2020 and who currently have nothing firmed-up for the immediate future. The seven are listed in descending order of inactivity.
Andrew Tabiti
Cruiserweight…Current Record: 17-1 (13 KOs), age 31
We last saw Tabiti on June 15, 2019. Yunier Dorticos was in the opposite corner. At stake was the IBF world cruiserweight title and a berth in the finals of the World Boxing Super Series cruiserweight tournament.
Dorticos, the Cuban "KO Doctor," lived up to his nickname, knocking Tabiti from the ranks of the unbeaten in the 10th round with a smashing, one-punch knockout. The punch left Tabiti flat on his back, unconscious.
By now, Tabiti should have had at least one fight designed as a confidence-restorer, if not another high-risk assignment. Has he been sidelined by the coronavirus? Indirectly, yes. He trains at the Mayweather Gym in Las Vegas which has been closed for the better part of the last two months as a proactive measure to keep the virus away.
Rey Vargas
Featherweight…Current Record: 34-0, (22 KOs)…age 30
Vargas has been out of action since July 13, 2019, sidelined not by the coronavirus, but by an injury. Did he break his leg or his foot? And when did it happen? Reports are unclear, but it didn't happen during the course of his most recent fight, a unanimous but yet unpopular decision over Tomoki Kameda in the fifth defense of his WBC 122-pound title. The organization would subsequently declare him "Champion in Recess" and then, more recently, make him the mandatory challenger for their featherweight title-holder Gary Russell Jr. Tall for his weight class, nearly 5'11", it was inevitable that Vargas would eventually move up a notch.
Vargas left Golden Boy in January of last year and signed with PBC. There's been no indication of when his fight with Russell may occur. The Russell brothers (it's hard to tell them apart because they have the same first name) are never in a hurry to get back in the ring. Gary Russell Jr. has averaged one fight a year since 2015.
Keith Thurman
Welterweight…Current Record: 29-1 (22 KOs)…age 32
Thurman (pictured against PacMan) hasn't fought since losing a split decision to the Filipino legend in July of 2019. Since that bout, he had surgery to correct an old hand injury. Hand and elbow injuries kept him out of the ring for 22 months following his victory over Danny Garcia in March of 2017 and prior to that he missed time with a neck injury suffered in a car accident.
Thurman hasn't fallen completely off the radar. He has a following on social media and has served as a desk analyst for PBC boxing shows on FOX.
Keith Thurman "is one of the most beloved fighters in the world," says a hammy FOX/PBC blurb promoting his TV work. "The welterweight division goes through Keith Thurman," says Thurman.
Actually, it doesn't. All the talk is about Errol Spence and Terence Crawford and when that megafight will finally get made. Thurman isn't in that conversation. He called out Spence after Spence defeated Danny Garcia, but that "defi" created little buzz and Spence apparently has no inclination to fight him. Thurman would be wise to get back in the ring against any warm body just to remind people that he is still one of the top dogs in the welterweight division.
Marcus Browne
Light heavyweight…Current Record: 23-1 (16 KOs)…age 30
There are reports that there's a fight in the works between Browne and 41-0 Gilberto "Zurdo" Ramirez, the former 168-pound world title-holder who is now campaigning as a light heavyweight. We will believe it when we see it.
We last saw the Staten Island southpaw in action on Aug. 3, 2019, when he suffered his first pro loss in a quirky bout with veteran Jean Pascal. Browne out-landed Pascal by a 2-to-1 margin, but suffered three knockdowns and the decision went against him by a 75-74 margin on all three cards after the bout was halted in the eighth frame following an unintentional head butt. With the upset, Pascal became a three-time light heavyweight title-holder.
Browne desperately wanted a rematch and thought it would happen early in 2020, but Pascal had other ideas. Meanwhile, Browne made news for all the wrong reasons. In March of 2020, he pleaded guilty in New Jersey to violating a protective order against an ex-girlfriend, the mother of one of his children. It was his fourth domestic violence incident.
Browne has some good wins on his ledger including a one-sided triumph over Badou Jack, but the former Olympian has yet to fulfill his promise and the sand is running out of the hourglass.
Kanat Islam
Middleweight…Current record: 27-0 (21 KOs)…age 36
Islam is an interesting specimen. An ethnic Kazakh, born in China, the two-time Olympian turned pro in the Dominican Republic and had several of his early bouts in Ecuador. He last fought on Oct. 26, 2019 in Kazakhstan.
It appeared that Islam was poised to become an important name in boxing when his contract was purchased by Egis Klimas in February of 2018 and he joined the camp of Vasyl Lomachenko in Oxnard, California. But a leg injury kept Islam out of action until July of the following year.
According to various reports, Islam was slated to return to the ring next month, but was forced to cancel the engagement because of unspecified health reasons. In Kazakhstan, he is getting his feet wet as a boxing promoter. We may have seen the last of him.
Diego De La Hoya
Super bantamweight…Current record: 22-1 (10 KOs)…age 26
Oscar De La Hoya's cousin, Diego was ranked #3 in his weight class by the WBA heading into his contest with Ronny Rios in July of 2019. Rios stopped him in the sixth round. He returned to the ring five months later in his hometown of Mexicali and got back on the winning track with a 10-round unanimous decision over Venezuelan journeyman Renson Robles.
De La Hoya was having trouble making weight when he fought Rios and one suspects that he put on a lot of superfluous flesh in 2020. Mexicali, Mexico, has been especially hard hit by the pandemic. All of the boxing gyms were shut down in the spring and although they would reopen, they were shut down again and remain shuttered as we go to press. In fact, the mayor of Mexicali recently mandated a 6 p.m. curfew.
A former Mexican National Amateur champion, De La Hoya launched his pro career at age 19 at the MGM Grand. It figured that he would have roped in at least one secondary title by now, but that hasn't happened and now he finds himself on the outside looking in.
Moruti Mthalane
Flyweight…Current Record: 39-2 (26 KOs)…age 38
The reigning IBF world flyweight champion, Mthalane has won 16 straight since getting stopped by Nonito Donaire way back in 2008. Ten of those 16 wins came in IBF title fights including stoppages of future champions Zolani Tete and John Riel Casimero.
Mthalane isn't afraid to leave the comfort of his South African homeland. His last four fights were in Asia with the most recent coming in December of 2019. With a few more wins, he just may punch his ticket to the Boxing Hall of Fame, but at age 38, he's running out of time and it doesn't bode well that he missed all of 2020.
Mthalane, by all appearances, is marooned. South Africa is dealing with a second wave of COVID-19 infections. Gauteng Province, where Mthalane hangs his hat, is one of the hot spots. Travel in and out of the country is difficult. The Centers for Disease Control advises all Americans to avoid all travel to South Africa.
Photo credit: Ryan Hafey / PBC
Check out more boxing news on video at the Boxing Channel 
To comment on this story in the Fight Forum CLICK HERE
Ryan Garcia, Canelo's Protege, Announces Fight With Manny Pacquiao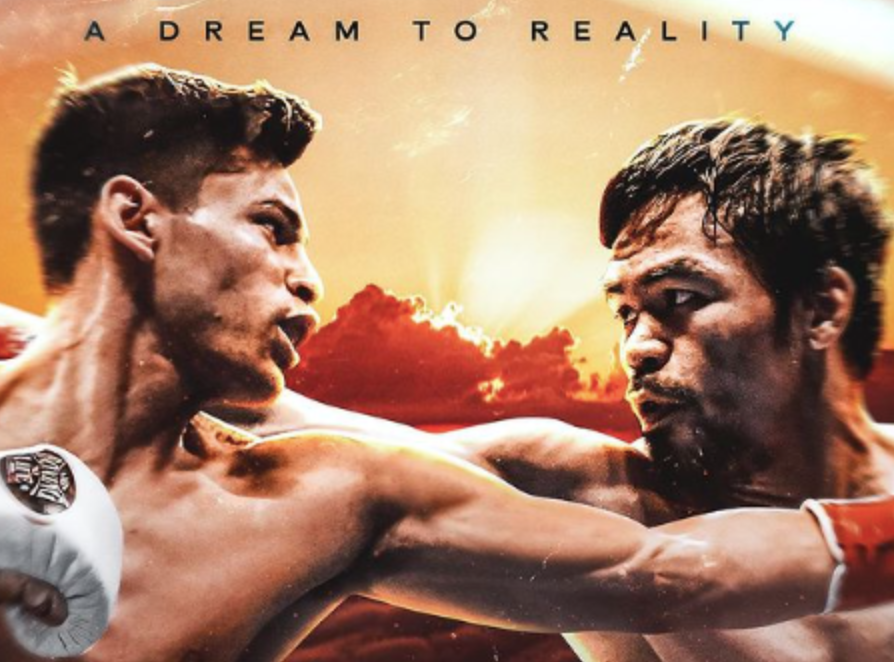 Ryan Garcia has just about everything he needs to become the next Canelo Alvarez, even the champ's terrific training team led by Mexico's Eddy Reynoso.
"It's great, man. They support me. They stay by my side. They believe in me. They know what they see, even Canelo," Garcia told me before his last fight.
So, it should come to no surprise that the 22-year-old lightweight contender would be attempting to pull off the same kind of trick that led to Alvarez's first and only loss in the professional ranks, but the same one that probably helped the Mexican more than any other as a learning experience inside a boxing ring.
Just as Alvarez did in securing his 12-round dance with boxing legend Floyd Mayweather Jr. back in 2013, Garcia wants to sign up for the same kind of tango with boxing superstar Manny Pacquiao.
"I've been boxing my whole life, and I've been ready for the biggest fights," Garcia said.
Lots of fighters say things like that, but almost nobody actually attempts to do it.
Alvarez does.
Now, Garcia does, too.
"Canelo brings me to the side at times out of nowhere and says 'you're one of the most talented fighters I've ever seen in my life. I just want you to work as hard as I do and you're going to have the world'," Garcia said.
On Sunday, Garcia posted via Instagram that his dream fight vs. Pacquiao was a done deal, though it's important to note no other confirmations of any kind have followed that post.
Additionally, the promotional poster used by the social media superstar in his announcement didn't look official, and Pacquiao has remained eerily silent about the matter publicly.
Still, Garcia seems to believe his next fight will be against Pacquiao, and it must be a near-enough reality that everyone else involved with the matter has decided to remain silent until everything is sorted out.
"I want to leave a true legacy when I'm done with the game," Garcia said.
That Garcia even wants to face Pacquiao right now testifies to that truth, and it's absolutely something worth celebrating.
The undefeated Instagram idol might have over 8.3 million followers for many reasons, but the most notable claim Garcia has to the mantle of being boxing's next big thing is less about those attributes and more about the talent, skill, and ability he possesses inside a boxing ring.
To put it another way, it's one thing to be as handsome as Oscar De La Hoya. It's quite another to actually fight like him.
Case in point, Garcia is coming off the most important win of his career.
Making good on his pre-fight promise to stop Olympic gold medalist and world title challenger Luke Campbell on January 2 was an important rung to take on the ladder to success, and that became especially true after Campbell dumped the prodigy to the canvas in the second round of the fight.
But Garcia weathered that early storm and eventually came back to pull the stoppage win over Campbell five rounds later.
Nobody had done that before. Campbell went 12 full rounds with both Vasyl Lomachenko and Jorge Linares in previous losing efforts against world-class lightweights, so Garcia's stoppage win was more evidence that he's legitimately special where it matters most.
After his viral knockout, Garcia was lauded by some of the most notable sports celebrities on the planet. The kid can barely purchase alcohol in all 50 states and his massive fanbase already includes the likes LeBron James, Damian Lillard, and Carlos Correa.
In some ways, that puts Garcia way ahead of Alvarez's early all-star pace, at least at the level of notoriety.
Say what you want about Garcia's social media-centric fanbase, the incredible level of fame the American has already achieved was previously only reserved for the likes of specific Olympic gold medal winners with a perfect mix of qualities.
De La Hoya comes to mind again, and that type of talent only comes around once a generation in our sport.
Look, Garcia isn't ready for Pacquiao.
In fact, one can easily argue that the 23-year-old Alvarez that lost to Mayweather eight years ago was way more prepared for that fight than Garcia is right now for Pacquiao.
And we all know how that one went.
But Garcia's daring attempt at making such a huge splash at such a young age is a wonder to behold.
A rising superstar like Garcia choosing to go against the conventional wisdom that would otherwise tell him to steer clear of fights he'll probably lose is a breath of fresh air.
The reason he wants to do things like that is just as great.
"I have a gift. I'm a true talent. I can't let all that go to waste," Garcia said.
Check out more boxing news on video at the Boxing Channel 
To comment on this story in the Fight Forum CLICK HERE
Fulton Wins Inside War to Win WBO Title and Other Results from Connecticut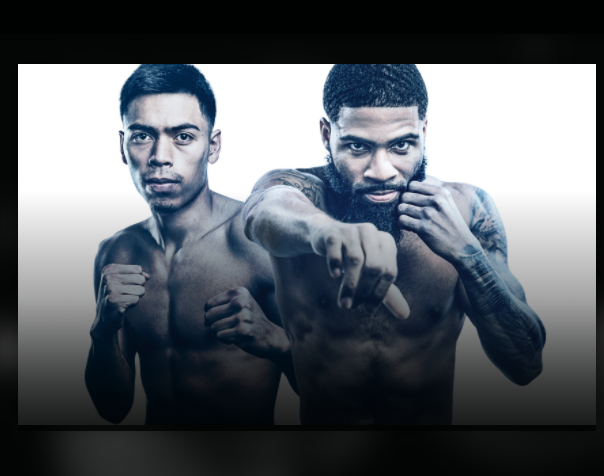 This time Stephen Fulton passed the Covid-19 test and then out-worked Angelo Leo in a brutal inside war to take the WBO super bantamweight world title by unanimous decision on Saturday.
Philadelphia's Fulton (19-0, 8 KOs) was supposed to box and move against the body puncher Leo (20-1, 9 KOs) of Las Vegas but instead banged his way to victory with an artful display of inside fighting at the Mohegan Sun Casino in Uncasville, Conn.
When Leo won the world title during this past summer, he was supposed to fight Fulton, but Fulton showed positive on a Covid-19 test and was forced out of the fight. Not this time. Instead, the Philly fighter would not be denied.
Fulton planted his feet and banged to the body against body shot artist Leo and kept it going toe-to-toe for most of the 12 rounds.
Leo had his moments and was able to start slightly quicker, but by the sixth round it seemed Fulton was the stronger fighter down the stretch.
"He started breathing a little harder," said Fulton. "I pushed myself to the limit in training."
It showed.
Fulton took control for the last four rounds and just seemed fresher and more active to win by unanimous decision. Despite fighting primarily inside, the Philly fighter seemed comfortable.
"The game plan was to box at first. But I had to get a little dirty," Fulton said. "I made it a dog fight."
All three judges scored it for Fulton: 118-110 and 119-109 twice. TheSweetscience.com scored it 115-113 for Fulton who now holds the WBO super bantamweight world title.
"I'm the only champion Philadelphia has," said Fulton.
Aleem KOs Pasillas
A battle between undefeated power-hitting super bantamweights saw Ra'eese Aleem (18-0, 12 KOs) knock down East L.A.'s Vic Pasillas (16-1, 9 KOs) multiple times before ending the fight in the 11th round.
"I believe I put an exclamation point in my victory," said Aleem who trains in Las Vegas but is a native of Michigan.
Aleem showed off his quickness and power in both hands that resulted in knock downs of Pasillas in the second, sixth, ninth and 11th rounds. It seemed that Pasillas never could figure out how to combat the awkward looping blows and quickness of Aleem.
Pasillas had a few moments with his ability to score with counter lefts and right hooks from his southpaw stance. But every time he scored big Aleem would rally back with even more explosive blows.
As Aleem mounted a large lead, Pasillas looked to set up a needed knockout blow but was instead caught with an overhand right to the chin and a finishing left that forced the referee to stop the fight at 1:00 of the 11th round.
Aleem picks up the interim WBA super bantamweight title. It's basically a title that signifies he is the number one contender.
Lightweights
Rolando Romero (13-0, 11 KOs) floored Avery Sparrow (10-3, 3 KOs) in the first round and then exhibited his boxing skills to win by technical knockout.
It looked like the fight was going to end early when Romero caught Sparrow with a left hook. But Philadelphia's Sparrow survived the first round and the next few rounds to slow down the attacking Romero. Things settled down but Romero kept winning the rounds.
Sparrow dropped to the floor during an exchange of blows in the sixth round which the referee quickly ruled "no knockdown." Noticeably in pain Sparrow was under full assault from Romero and resorted to firing low blows. The referee deducted two points from Sparrow for the infraction.
The Philadelphia fighter limped out with a still gimpy knee to compete in the seventh round but within a minute Sparrow's corner signaled to the referee to stop the fight. The stoppage gave Romero the win by technical knockout at 43 seconds into the round.
Check out more boxing news on video at the Boxing Channel 
To comment on this story in the Fight Forum CLICK HERE