THE HAUSER CHRONICLES: Ronda Rousey
Ronda Rousey has been in the news a lot lately. The 28-year-old UFC women's 135-pound champion and consensus choice as best female MMA combatant in the world is scheduled to defend her title against Bethe Correia on August 1. She has been featured in myriad publications ranging from Time Magazine and The New Yorker to Maxim, ESPN: The Magazine, and the Sports Illustrated swimsuit issue. Her autobiography – My Fight, Your Fight – was published recently by Regan Arts. Movie-goers have seen her on-screen in Entourage and The Expendables 3.
Most recently, Rousey was chosen over Floyd Mayweather as "Best Fighter" at the 2015 ESPY Awards, after which she stuck it to Mayweather with the declaration, "I wonder how Floyd feels being beat by a woman for once."
Rousey stands at the complicated intersection of sex and violence. First and foremost, she's a fighter with a fighter's instincts and a fighter's mentality. She won gold medals in judo at the 2004 and 2006 Junior World Championships and  the 2004 and 2005 Pan Am Games before capturing a silver medal at the 2007 World Championships. She was a 2004 Olympian and earned a bronze medal in judo at the 2008 Beijing Olympics, becoming the first American woman ever to win an Olympic medal in her sport.
Rousey is now the face of women's MMA. It's a pretty face, with long dirty-blonde hair that extends below her shoulder blades. She looks at times like a model rather than a fighter. The camera is her friend. She's photogenic and telegenic. She has charisma.
She's also smart, verbal, cocky, and energetic with an instinct for finding the spotlight and knowing what to do when it's shining on her.
She's never boring.
On the surface, Rousey has an upbeat personality. But there seems to be a fair amount of anger bubbling not far beneath the surface.
"I'm complicated," Ronda says. "Too complicated to be understood."
Rousey's mother was the first American woman to win a World Judo Championship; a feat she accomplished in 1984 at age 26. She now has a PhD in educational psychology.
Ronda was born in 1987. "I come from a family of very empowered women," she notes.
She also comes from a dysfunctional family that makes the average dysfunctional family look functional. Her father committed suicide in 1995 after suffering complications relating to Bernard-Soulier syndrome (a bleeding disorder). Ronda suffered from a speech impediment as a child and was unable to speak in full sentences until age six. She had a tortured adolescence,  highlighted by a love-hate relationship with her mother, who believed in tough love, with emphasis on the tough.
"I was very shy," Rousey recounts. "I wore baggy clothes all the time. I had a lot of evolving to do."
Meanwhile, judo was "the family business." Ronda began learning the craft at age eleven and was obsessed with it as she grew older. She also became bulimic in her constant struggle to make weight. She was determined to pay any price necessary to succeed.
"I was raised with the mentality that, if you're going to do anything, you're going to do it to be the best at it," Rousey told writer Tom Gerbasi. "The self-confidence that people see in me now has developed over time. It came mostly from doing well in sports. I felt that, if I was amazing in something, I'm actually a cool person and I should think more of myself. It's something about medals, having a tangible thing to hold in your hand. It's like, 'Oh, look; I'm awesome.'"
After the 2008 Olympics, Rousey spent a year abusing her body in a different way. In My Fight, Your Fight, she acknowledges, "I had my Olympic medal. And I quickly realized how little happiness it brought me. I had endured so much to get to the Olympics. All along the way, I told myself that the result would be amazing; that it would be all worthwhile. But the truth was, it hadn't been worth it. I got back from Beijing with a bronze medal and no home, no job, no prospects. I finally found a bartending job. I camped out in the car for a couple of nights before I got paid. I deposited my money in the bank and set out on my mission to find a non-automotive home. My first apartment was a twelve-by-twelve-foot first-floor studio. The only sink was in the bathroom and it constantly fell out of the wall. On more than one occasion, sewage would come up out of the toilet, and I'd come home from work to an apartment filled with s–t."
"Building up my body and chasing the Olympic dream had made me unhappy," Rousey continues. "I wanted to have a normal life. I wanted to have a dog and an apartment and to party. From the end of 2008 well into 2009, my plan involved drinking heavily, not working out, and cramming everything I thought I had missed into as short a time as possible. I started my morning with a smoke on the way to work. When I got to Gladstones [the bar where she worked], I would go behind the bar and mix dark and light ingredients that tasted like delicious iced mocha with vodka in it. I would sit and drink that all morning. On Sundays, these two hip-hop producer dudes would order surf-and-turf and Cadillac margaritas. They tipped me thirty dollars in cash and enough marijuana to get me high for several days. During the week, one of the regular bar patrons sold Vicodin to servers and would slip me one or two for passing the cash and pills between him and the waitstaff without our boss knowing. I spent that whole year lost."
Then Rousey found salvation in mixed martial arts. She returned to the gym, resumed training, and had three amateur fights, winning them all via armbar submission in a total of 104 seconds. More on Rousey's armbar later. That was followed by four professional bouts (two with KOTC and two with Strikeforce) that lasted a total of 138 seconds. At the same time, to make ends meet, she was working as a veterinarian's assistant at an animal clinic, on the graveyard shift at 24-Hour Fitness, and as a judo instructor.
On August 18, 2012, Rousey ran her MMA record to 6-and-0 with a 54-second demolition of Sarah Kaufman. Three months later, UFC president Dana White (who'd stated publicly that UFC would never promote women's competition) announced that the organization had signed Ronda as its first woman fighter. UFC then created its first weight class for women – 135 pounds – for Rousey.
She might not have "saved" UFC. But she was certainly a key component in reversing what appeared to be stagnation if not a downward trend in the organization's popularity. That was evident at a press conference I attended at the Beacon Theatre in New York two years ago.
The press conference was part of a national tour designed to promote a series of UFC pay-per-view events. Jon Jones, Georges St-Pierre, Cain Velasquez, Alexander Gustafsson, Johny Hendricks, and Junior dos Santos were in attendance. But the spotlight shone brightest on Rousey, who was readying for her second fight under the UFC banner: a rematch of an earlier conquest of Miesha Tate.
The fighters were seated onstage at the Beacon Theatre. Dana White made a brief opening statement. Then fans (the event was open to the public) were invited to ask questions from the audience.
Rousey was wearing a short fitted red skirt, five-inch heels, and a black top that was notable for its decolletage.
"Your fight is stealing all the heat, all the headlines," she was asked. "Is this a conscious effort on your part? Are you trying to outshine the guys?"
"It's not like I'm purposely plotting all this out," Ronda answered. "But if the opportunity is there, I'm going to play it up. The girls have to fight for attention. I can't say it's a bad thing that all everyone is talking about is the chicks."
Asked if she hated Tate, Rousey replied, "I don't use the term 'hate.' But I've learned more about her personality and I haven't seen anything I like. I would compare being around her to chewing tin foil."
When the Q&A ended, the combatants moved to the front of the stage to sign autographs. Eighty percent of the fans lined up for Ronda. The six men and Tate split the other twenty percent.
Rousey has good people skills. When dealing with the public, she's affable and patient in answering questions and signing autographs. She has a ready smile that seems sincere.
But don't push the wrong button.
Several months earlier, in an interview with Jim Rome on ESPN, Rousey had discussed the pros and cons of having sex before a fight.
"For girls, it raises your testosterone," Ronda had said. "So I try to have as much sex as possible before I fight. Not like with everybody. I don't put out a Craigslist ad. But if I've got a steady, I'm going to be like, 'Yo! Fight time is coming up.'"
Now, as Rousey signed autographs, one of the fans in line shouted out, "Ronda; how many times do you have sex before a fight?"
"Get the f–k out," Rousey responded.
"I'm just asking," the fan pressed.
"I don't give a f–k. If your mother was standing behind you and heard you ask that question, what would she say? I'm serious. Get the f–k out."
At Rousey's direction, the fan was escorted by security from the theatre.
I stood on the stage beside Rousey and talked with her for over an hour as she signed autographs.
Ronda is a writers' fighter. She says what she thinks and is a veritable sound-bite machine.
Some of our conversation revolved around the changes that her new-found fame had brought to her life.
"Training is still my number-one priority," Rousey said. "The difference now is that I used to have time between fights to chill out. Now there's no break in the media attention. That's just the way it is. Fortunately, I have a great team that helps me coordinate everything. It's a trade-off, really. Instead of working odd hours at different jobs and fitting it around my training schedule, I have more media obligations. What's happening now is better and more profitable."
In the hour that followed, Ronda discoursed on a wide range of subjects.
*    "Women's eating disorders are a cause for me. The presentation of what a woman's body should look like is all wrong. I'm in a weight-division sport, so watching my weight is part of my life. But when it come to things like women's models, we're presented with a false and even unhealthy ideal."
*    "I had a lot of hope with Obama. In some ways, I've been disappointed. I was expecting more change than we've seen. In politics now, what we're given is an illusion of choice. But I was able to get my teeth fixed because of Obamacare. And I still like him."
*    "The world would be better if people said what was on their mind all the time."
*    "I try to be nice to people when they're nice to me. But I wasn't born to smile like an idiot and be polite no matter what. 'Thou shall be polite' is not a f—-n' commandment."
*    "No one has the right to touch you without your consent."
*    "They wrestled naked in Greece."
*    "I didn't get to where I am by being dumb."
*    "I'm single right now, so my relationship success rate is zero."
That latter comment leads to a less than satisfactory facet of Rousey's life. As catalogued in the pages of My Fight, Your Fight, her love life has been marked by an endless stream of failed relationships with loser guys (who, let's not forget, she chose as boyfriends).
One of Ronda's live-in boyfriends was a heroin addict.
"We would break up, but it always felt like the universe kept pulling us back together. The day he stole my car was the low point."
A more recent boyfriend took nude photos her without her knowledge. Ronda found them on his computer, erased his hard drive, and waited for him to come home, at which point she "slapped him across the face so hard my hand hurt, punched him in the face with a straight right, then a left hook, kneed him in the face, and tossed him aside on the kitchen floor."
"Time does not always heal all," Rousey writes. "Sometimes, it just gives you more time to get pissed off."
"The problem," her mother told her, "is, you set the bar with your first boyfriend. After Dick, you could bring home a gorilla and we would be like, 'Hello, sir. So nice to meet you. Can I offer you a banana?'"
Miesha Tate became the first opponent to last past the first round against Rousey when they met in their rematch. Ultimately, she tapped out at 58 seconds of the third stanza. Three more victories followed. Rousey vanquished Sara McMann in 66 seconds. Alexis Davis and Cat Zingano lasted 16 and 14 seconds respectively. Those are staggering numbers.
Rousey's professional record is now 11-and-0 with ten of her victories coming in the first round and seven in the first minute. She is 5-and-0 in UFC competition. Because she fights under the UFC banner only twice a year, her struggle with bulimia is in the past. "For about four hours a year, I weigh 135 pounds," she says. "My actual weight is closer to 150."
Rousey's success in the octagon is built on rigorous disciplined training.
"No one is easy until after you beat them," she notes. "Anything can happen. Anybody can push you the distance, and it could be the person you least expect. So I assume that every single person is a danger to me and every single person is trying to beat me and hurt me, and I'm going to be prepared for every single person, no matter who it is. I want training to be the hard part and competing to be the easy part. I'm not going to train less and make competing harder. The knowledge that everything can be taken away at any second is what makes me work so hard. You have to be prepared to win on your worst day."
Ronda's good looks are a marketing plus, but they don't help her once a fight starts. The fights aren't a fantasy video game or scripted WWE extravaganza. They're real.
Rousey writes left-handed but fights in an orthodox mode.
"I'm extremely hard to prepare for," she says, "because I don't walk out with a set game plan. I always walk out to improvise and be creative, and that's hard to prepare for as opposed to someone who has a very rigid and predictable style. I see the other girl [in the octagon before the fight starts]. I lock in on her. I always try to make eye contact. Sometimes, she looks away. I want her to look at me. I want her to stare me in the eye. I want her to see that I have no fear. I want her to know that she stands no chance. I want her to be scared. I want her to know that she is going to lose."
"I'm emotionless when I'm out there," Rousey continues. "I see all the options and I look to finish. I try to always be the first one to engage. That way, they're reacting to me more than I'm reacting to them. It's easier to predict because I know, with every single thing that I do, there's only so many right ways that they can react to it. I've memorized every single reaction that they could possibly have, and I have an answer to every single reaction that they have. So it's not being able to see several steps ahead. It's being aware of every single possible scenario and knowing how to deal with every scenario."
Referring to a 39-second triumph over Julia Budd early in her MMA career, Rousey observed, "It only looks easy because that throw I used, I've done that throw probably thirty thousand times in my life. When you actually master something, it becomes easy. But getting to the point where you master it so it's effortless for you, that's the hard part."
And there's more.
"I dissociate from pain," Rousey explains, "because I am not the pain that I am feeling. I refuse to allow pain to dictate my decision-making. Pain is just one piece of information that I'm receiving. I can choose to acknowledge that information or I can choose to ignore it."
Rousey's fights are not for the squeamish. She has a killer instinct and goes after opponents the way Mike Tyson did when Tyson was in his prime. And she damages opponents.
The Green Bay Packers of the 1960s had their famed end-sweep. Opposing defenses knew it was coming. But it was so well-executed that they couldn't stop it. The same is true of Rousey's armbar.
An armbar involves locking an opponent's arm in, leveraging it, and hyperextending the elbow in a way that causes ligament damage and, if the opponent does not submit, dislocates the elbow.
"When people say that I'm a one trick pony and only have the one armbar," Rousey told Tom Gerbasi, "they don't realize that I have so many setups to that armbar that I don't even know them all. When you're watching boxing and you see somebody knock someone out with a right hand every time, they're not like 'Oh, they're a one trick pony.' No. They have a billion different setups for that right hand. Just because it ended with a right hand on the face, it doesn't mean it's the same thing every time. So many people are unfamiliar with grappling and they just see the armbar ending and they assume the setup is the same. But if you look back at all those fights, I've jumped into that armbar from many different positions. It ends the same way, but the setups are always different."
"When you do the armbar," Rousey writes in My Fight, Your Fight, "the aim is to put so much pressure on the person's arm that you pop the joint out of the socket. You can feel it when it pops. It's like ripping the leg off a Thanksgiving turkey. You hear it pop-pop-pop, then squish."
Then, describing her use of an armbar against Miesha Tate, Rousey recounts, "Pulling her arm straight, I arched back until I felt the squish, her ligaments snapping between my legs. She was still trying to escape. I grabbed her hand and pushed it over the side of my hip, forcing her elbow to go more than ninety degrees in the wrong direction. I ripped off muscles from her bone and tendons. With a vice on her injured arm, I sat up to punch her in the face with my other hand. With her elbow fully dislocated, there was nothing holding her in that position anymore except the pain and her fear of me."
"I try to win every fight in a way that my opponent never wants to see me again," Ronda says. "After I win, for a little while, everything is right in the world. Winning feels like falling in love, except it's like falling in love with everybody in the room all at once."
Without fighting, where would Rousey be?
Meanwhile, whether or not one likes mixed martial arts, it's clear that Ronda Rousey is happening at the moment. The mainstream media has seized upon her. She has been on the cover of numerous magazines and featured on television offerings as diverse as Conan and HBO's Real Sports. Type her name into Google, hit "search," and it brings up 14.5 million results.
Will she become a mainstream superstar? Will what's happening now stick? Will the wave of publicity she's currently surfing fade away or will there be bigger waves in the future to surf?
And who can beat her in the octagon? Rousey isn't like boxer Mia St. John, who was promoted largely on the basis of her looks and could fight a little but was far down on any honest list of fighters ranked on the basis of their ring skills. Rousey is the most dominant woman fighter in the world today.
In the past, Ronda has said, "I think the style of fighter that I would have a problem with would be a very high quality striker with very good footwork and takedown defense."
She has never been punched clean by a hard striker. How good is her chin? What happens if she gets taken deep into a fight?
The woman who most people in the industry think would be the most competitive opponent for Rousey is Cristiane "Cyborg" Justino, a Brazilian currently living in California, who competes at 145 pounds. Justino was sidelined in 2012 by a one-year suspension after testing positive for the anabolic steroid stanozolol. That fight is ten pounds away and maybe further.
For the moment then, there are two obvious answers to the question, "How do you beat Ronda Rousey?" . . . "You have to get to her before she gets to you," and "You don't."
"When I came into MMA, I wanted to make money," Rousey says. "But it was more important to me to be the best and most exciting competitor in the world at what I do. Not everybody is going to like me. I live a life of exposure. People are going to see pretty much how I am all the time. I'm not going to be on a first date with everybody all the time. Everything is out there. Whatever people think is what they think. Any mistake I make is going to be scrutinized. That's why I'm apprehensive about accepting the term 'role model.'"
It has been a strange journey. More twists and turns lie ahead. Rousey could be a very special vessel. And not just for MMA. MMA might be a platform for more important things. But what?
Thomas Hauser can be reached by email at thauser@rcn.com. His most recent book (Thomas Hauser on Boxing) was published by the University of Arkansas Press.
The Ups and Downs of Hall of Fame Boxing Writer Jack Fiske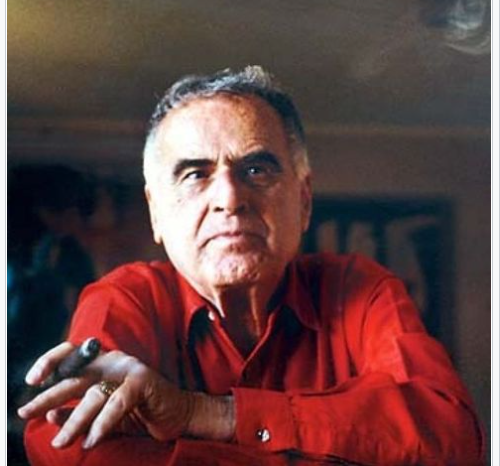 Hall of Fame boxing writer Jack Fiske passed away 15 years ago this coming Sunday, Jan. 24, 2006. Fiske was 88 years old.
Fiske was one of the last of the breed, a full-time boxing writer for a major metropolitan daily. They don't make them like that anymore.
In his final years as a journalist, however, Fiske no longer worked for the San Francisco Chronicle, his longtime employer. To read his stuff required a subscription to a newsletter. And the newsletter, in common with Fiske, had become a dinosaur in a world where the only constant is change. It went belly-up several weeks before Fiske passed away.
Born in New York City in 1917, Jack Fiske attended the University of Alabama where he covered the school's boxing team for the school newspaper. The star of the team, Fiske was fond of recollecting, was a fiery bantamweight, George Wallace. America would come to know Wallace as the fiery segregationist who served four terms as Governor of Alabama and was a failed U.S. presidential candidate.
After graduation, Fiske worked for a paper in Virginia and two small papers in the Bay Area before latching on with the Chronicle. In addition to covering the fights as a ringside reporter, Fiske authored a twice-weekly feature called "Punching The Bag" that circulated widely among hard-core fans and industry insiders.
Fiske had to be on his toes because for much of his tenure at the paper the arch-rival San Francisco Examiner had a fine full-time boxing man of their own, Eddie Muller, whose son of the same name hosts "Noir Alley" on Turner Classic Movies.
"Punching The Bag" was jam-packed with information and editorial content. Fiske had little tolerance for inept ring officials and regulators who owed their cushy jobs to political connections. First-time promoters, the lifeblood of the sport, were assured of positive ink. But once a promoter became established, he had to earn his props by making competitive matches.
During Fiske's early days with the Chronicle, the top sports in terms of newspaper coverage were baseball, horseracing, and boxing, and the Bay Area was a beehive of boxing activity. In 1955, there were 73 boxing shows in San Francisco, Oakland, and nearby Richmond. The biggest shows were usually held at the Cow Palace. Ten title fights were staged here beginning with Ezzard Charles' 1949 world heavyweight title defense against local fan favorite Pat Valentino.
One can guess where this is heading. Bit by bit, the Bay Area boxing scene became fallow. In the eyes of the Chronicle higher-ups, Fiske came to be seen as superfluous. In 1992, the paper let him go. "Punching The Bag" died after an amazing 43-year run.
Fiske hastened his demise as a newspaperman by his disinclination to become more versatile. He never wanted to cover any sport other than boxing. His attraction to the sweet science was manifested in his vast collection of boxing memorabilia which dominated every room of his home.
In 1994, Fiske was persuaded to resurrect his column for "Professional Boxing Update" and its sister publication, "Flash." These were 12-page newsletters cranked out by a fellow from Capitola, CA, named Virgil Thrasher, a big boxing buff with a second sideline as a blues harmonica player.
At their peak, Thrasher's newsletters had 6000 subscribers, 10 percent overseas. Circulation-wise, this was a big comedown for Fiske, but he was too professional to approach his assignments half-heartedly. Although he held a grudge against his former employer, his bitterness surfaced only once.
When the Chronicle made no mention of the passing of World War II era lightweight champion Ike Williams, Fiske carped that the sports department was run by clowns more attuned to women's volleyball than to matters of significance.
"Professional Boxing Update" and "Flash" were modest endeavors, but the contributors were first-rate, most especially during the mid-1990s. Jack Fiske was then in good form, as was acerbic Las Vegas oddsmaker Herb Lambeck, a peerless boxing pricemaker. In those days, no one was better at dissecting a forthcoming fight than lead writer Graham Houston, himself a Future Hall of Famer. Houston, who was the North American correspondent for several British publications, stayed on with Thrasher's newsletters until the very end.
For some subscribers, these publications functioned mostly as tip sheets. When the opinions of Houston and Lambeck dovetailed, one could wager with a high degree of confidence.
Within four years of joining PBU/Flash, Jack Fiske's health began to fail and he was unable to meet his deadlines. To ease Fiske's slide to infirmity, Thrasher took to reprinting some of his old Chronicle columns.
When Virgil Thrasher launched his newsletters in 1985, he stole readers from established magazines by delivering information in a timelier fashion. Ironically, he became a victim of the same force. A new generation of fight fans, weaned on the internet, demanded updates quicker than the mailman could bring.
It would have been nice if Thrasher had continued on for a few more weeks, thereby affording readers a tribute to Jack Fiske on the occasion of his passing. But at least Fiske wasn't entirely forgotten.
In 2003, at age 85, Fiske was ushered into the International Boxing Hall of Fame. As is the custom when an inductee passes away, the flag atop the Canastota shrine was lowered to half-staff when news arrived of his passing.
Check out more boxing news on video at the Boxing Channel 
To comment on this story in the Fight Forum CLICK HERE
Michael Coffie vs. Darmani Rock Smacks of Joe Joyce vs. Daniel Dubois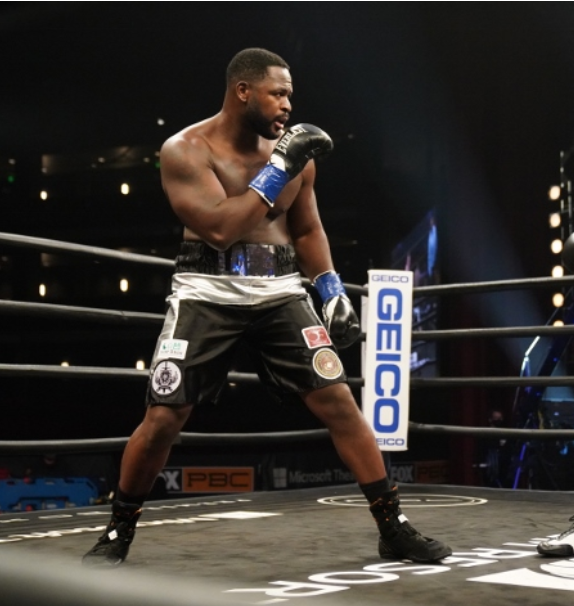 Although it wasn't a world title fight, the match between Joe Joyce and Daniel Dubois which took place in London on the Saturday after Thanksgiving, attracted a lot of buzz. Only one heavyweight bout in 2020 was more eagerly anticipated, that being the rematch in February between Tyson Fury and Deontay Wilder.
Joyce vs. Dubois was that rare pairing of two undefeated heavyweights who were roughly at the same stage of their career. Dubois was 15-0 (14 KOs) heading in; Joyce was 11-0 (10).
And that brings us to the crossroads fight on Jan. 30 at the LA Shrine Expo between Darmani Rock (17-0, 12 KOs) and Michael Coffie (11-0, 8 KOs). Unlike Joyce vs. Dubois, this is not a well-marinated showdown, but yet there are some parallels, most notably it's a match between unbeaten heavyweights in which the victor will undoubtedly make a big jump in public esteem and the loser, more than likely, will be pushed back into the shadows.
There was a big age gap in the Joyce-Dubois fight. The 35-year-old Joyce was the older man by 12 years. Likewise, Rock vs. Coffie features a young old-timer vs. an opponent who is merely young.
Michael Coffie, 34, came to boxing late after serving eight years in the Marine Corps. He entered the New York City Golden Gloves tournament on a whim and with virtually no formal training and yet he succeeded in reaching the finals.
When Coffie (pictured)  turned pro, his manager was none other than Randy Gordon, the former chairman of the New York State Athletic Commission who has kept his hand in boxing as a journalist and radio personality, co-hosting a boxing-themed talk show on Sirius FM with Gerry Cooney. Gordon knows more than a little about heavyweights, having been involved with Bonecrusher Smith who was briefly (very briefly) the WBA world heavyweight champion.
"(Bonecrusher) was not anywhere near the fighter that Mike is," Gordon told Hall of Fame boxing writer Bernard Fernandez on the occasion of Coffie's pro debut in Bethlehem, Pennsylvania. On that night, Coffie needed only 61 seconds to dismiss his opponent, ending the contest with a short right hand. The sacrificial lamb, wrote Fernandez, "went down like an anvil dropped in the ocean."
In his most recent fight, on Nov. 7, Coffie was matched against Minnesota veteran Joey Abell, a noted spoiler. Abell would have been a good measuring rod for assessing Coffie's progress, but unfortunately the bout was over almost before it started. Early in the second round, Abell suffered a biceps injury while throwing a punch and couldn't continue.
The "A" side in this fight, however, isn't Coffie but the other guy. Darmani Rock, 24, had an outstanding amateur career, winning several important tournaments including the 2014 Youth World Championships in Sofia, Bulgaria. Rock was upset in the finals of the 2016 Olympic Trials and then turned pro, signing with Roc Nation, the deep pockets sports management company founded by Jay-Z.
Questions have been raised, however, about Rock's dedication. He weighed 278 pounds in his last fight, 30 pounds more than in his pro debut. (Coffie's fighting weight also hovers around 270 and he is the same approximate height – both are listed at 6'5" — but Coffie has always been big.)  Moreover, Rock has been inactive for 15 months and may have trouble shaking off the rust.
Darmani Rock hails from Philadelphia; Michael Coffie from Brooklyn, more fodder for the tub-thumpers. Philadelphia was the stomping grounds of Smokin' Joe Frazier. The City of Brotherly Love has arguably produced more good prizefighters per capita than any city in the country. Brooklyn spawned Mike Tyson, Riddick Bowe, and Shannon Briggs, all of whom bubbled out of gritty Brownsville which also happens to be the neighborhood where Michael Coffie spent much of his youth until he was spirited away to a less threatening environment by foster parents.
I don't want to get carried away with the Joyce-Dubois analogy. Joe Joyce had a stronger amateur pedigree than Darmani Rock. Daniel Dubois had a spectacular run leading up to his match with Joyce including a one-sided triumph over well-regarded Nathan Gorman. Moreover, neither Joyce nor Dubois had ever fought an opponent with a losing record. The same can't be said of Coffie and Rock who have built their records on the backs of the usual suspects. Darmani Rock's last two opponents were both 42 years old.
Moreover, Coffie vs. Rock isn't the main attraction on the PBC card. Top billing goes to Caleb Plant's 168-pound title defense against Caleb Truax.
As we recall, the Joyce-Dubois fight produced a major upset. Dubois was understood to be faster on his feet and more heavy-handed – considered more likely to turn the tide with a single punch – but youth was not served on that night at the historic Church House in Westminster. Joyce methodically peppered Dubois with his jab which caused a big lump to develop over Dubois's left eye. The eye eventually shut completely and the fight ended in the 10th round with Dubois taking a knee and allowing himself to be counted out. Joyce's victory elevated him to #2 in the WBO rankings, a notch below Oleksandr Usyk who is potentially his next opponent.
One doesn't know what will transpire when Coffie fights Rock, but as Michael Buffer would say, "someone's 'O' will have to go." Fights of this nature are inherently intriguing and that goes double when the combatants are heavyweights.
Check out more boxing news on video at the Boxing Channel 
To comment on this story in the Fight Forum CLICK HERE
"One Night in Miami": Film Review by Thomas Hauser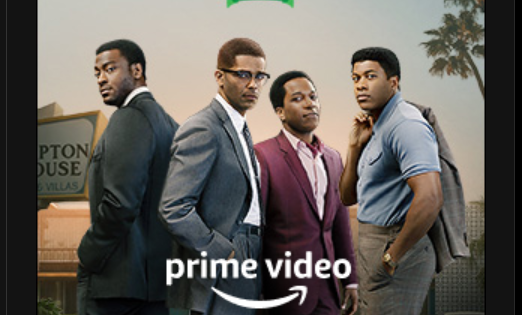 On February 25, 1964, Cassius Marcellus Clay Jr. defeated Charles "Sonny" Liston in Miami Beach over the course of six remarkable rounds to claim the heavyweight championship of the world. Late that night, the new champion found himself in a room at Hampton House (a black hotel in segregated Miami) with Malcolm X, several other followers of Nation of Islam leader Elijah Muhammad, and football great Jim Brown. Soul singer Sam Cooke (a friend of Clay's) had been at the fight, but there's no historical record of his being in the hotel room with the others at that time.
One Night in Miami is built around imagining what transpired in that room amongst Malcolm X, Cassius Clay, Jim Brown, and Sam Cooke. Directed by Regina King from a screenplay by Kemp Powers, it's available on Amazon Prime.
The film fits into the genre known as historical fiction. Dramatic license was taken. Viewers should understand that, at times, it's allegorical rather than an accurate factual recounting. The larger question is whether the film is impressionistically honest. The answer is "yes."
One Night in Miami begins with the 1963 fight between Clay and Henry Cooper in London. It then segues to Cooke being treated rudely by an all-white audience at the Copacabana, followed by Jim Brown (the greatest running back in National Football League history) being reminded by a patronizing southern gentleman that he's just a "n—–." Next, we see Malcolm as the Nation of Islam's most charismatic spokesman, after which the scene shifts to Liston-Clay I.
Thirty-four minutes into the film, the drama moves to Hampton House.
Malcolm X, Cassius Clay, Jim Brown, and Sam Cooke were prominent in different ways. Each was young, black, and famous. But Malcolm was a social and religious figure of considerable intellect while the other three were known as entertainers.
The dialogue between the four men is light at first and then turns serious.
Malcolm is played by Kingsley Ben-Adir. On what should have been one of the greatest nights of his life, his world is slipping away. His deadly rupture with Elijah Muhammad is almost complete. Soon, Clay will abandon him. Ben-Adir comes across as a bit weaker and more tentative than one might expect, although Malcolm's intellect is evident in his performance.
It's hard to imagine anyone playing Cassius Clay well except the young Muhammad Ali. But Eli Goree bears a resemblance to Clay and is pretty good in the role.
Jim Brown was an intimidating physical presence. Aldis Hodge lacks this physicality but his performance is solid.
Leslie Odom Jr, who plays Sam Cooke, has star quality. He's the only one of the four major actors who has the charisma and presence of the man he's portraying. But as a result, Cooke has a stronger on-screen persona than Malcolm. That's a problem as tensions between the two men boil over.
Toward the end of the film, Malcolm reveals that he intends to leave the Nation of Islam because of differences with Elijah Muhammad and will found a new organization.
"Who's gonna be in this new organization?" Clay asks.
"I think lots of people will follow me over," Malcolm answers. "Especially if you come with me."
Clay, of course, didn't follow Malcolm. He sided with Elijah Muhammad. One year later, he and Jim Brown were the only participants from the hotel room gathering as portrayed in the film who were still alive. Sam Cooke was shot to death in a California motel on December 11, 1964. On February 21, 1965, Malcolm was assassinated at the Audubon Ballroom in Harlem.
One Night in Miami cautions us that our icons are flesh and blood human beings with strengths and flaws. In its best moments, the film is a powerful reminder that the issues of self-respect, black empowerment, and racial equality are timeless.
Pictured left to right: Aldis Hodge (Jim Brown), Kingsley Ben-Adir (Malcolm X) Leslie Odom Jr (Sam Cooke) Eli Goree (Cassius Clay)
Thomas Hauser's email address is thomashauserwriter@gmail.com. His most recent book – Staredown: Another Year Inside Boxing – was published by the University of Arkansas Press. In 2004, the Boxing Writers Association of America honored Hauser with the Nat Fleischer Award for career excellence in boxing journalism. In 2019, he was selected for induction into the International Boxing Hall of Fame.
Check out more boxing news on video at the Boxing Channel 
To comment on this story in the Fight Forum CLICK HERE