The 50 Greatest Welterweights of All-Time Part Four: 20-11
By Matt McGrain

If this process is unique, it is for one reason only and that is its length. There are fifty spots on my list but considerably more than fifty fighters were considered. What this lends the exercise is a broader understanding of the division's history. Who was a contender to the title and when? Why? Who was the real champion in the age of casually fostered belts; why? Knowing who a fighter was when a man from the "50" defeated him is far more important than how.
The internet is awash with top ten lists at heavyweight; there are dozens at light-heavyweight and middleweight. The lighter the fighter the fewer the lists – and of justified, explained top fifties, there are none.
Exploring is fun. That's why people do it. But here we reach the outer edge of what is known: the top twenty. If this top twenty is different from other top twenties, it is because it is informed by what went before it. This results in one or two sprung surprises. I hope you enjoy them as much as, or more than, the familiar names in the familiar places.
#20 – Roberto Duran (103-16)
Roberto Duran just chiselled away at this list. His original spot was in the low twenties; but whenever I came to analyze the ordering, the ghosts of Montreal echoed and the reverberations shattered the resistance of the man above. So Roberto Duran, the animal, the beast, the thinking man's demon, makes the top twenty at 147lbs despite a ledger of just 7-1 at welterweight. He had eight fights there. Like Charley Burley, there is a sense, under the criteria by which this list is judged, that Duran may be overrated based upon what he actually did. Nevertheless, I cannot place him any lower, because in the fifteen legendary rounds that this fighter's 147lb prime lasted, Duran, like Burley, may have destroyed very nearly every fighter that is ranked above him. It must also be stated that he may be in possession of the single finest filmed performance ever to have occurred at the poundage.
Montreal, Canada, 1980. Duran has harbored enmity against the great Ray Leonard for years and his time has come. His boyish looks are gone. Entering the ring, he appears relaxed, but there is slate behind his eyes. He turns a circle in the ring and lashes out a series of executioner's jabs. Duran is absolutely primed, an avatar for the summit of boxing history, as complete and prepared a fighter as ever stepped into a boxing ring. Leonard, unbeaten, smiling, the epitome of boxing cool. They are twin stars in a decaying orbit from which only one can emerge.
The man who emerged was Duran in a raucous fight that showcases territorial warfare at the highest level. Relentless through the fourteenth he could afford to cakewalk his way through the fifteenth round and lift a narrow decision in a display that astounded with its brilliant timing.
Almost every time Leonard shifted his weight in a move within range, he drove home and inflicted misery upon his range and body. For all that Leonard's battle plan was maligned, I can understand his desire to carve out territory against a natural lightweight; it was the inflexibility of that plan that surprised me – it's worth remembering though that the fight was desperately close and a swing of a single round may have produced a different result on the judges scorecards. Leonard, one of the greatest fighters of all and in his absolute prime, made it desperately close.
Duran's other exceptional welterweight performance was against the recently deposed Carlos Palomino. Readers might remember that Palomino was ranked in the Fifty and in fact was profiled in Part Two; it should be understood then, that the fact that Duran arguably won every one of the ten rounds against Palomino is significant. Duran tied Palomino up in knots, controlling him beautifully with the virtual threat that was his right hand, a punch that Palomino was desperately wary of. This was with good reason, as he was dropped firmly by that very blow in the sixth round. It was a surgical performance of astounding fistic grace, as brutal as it was perfect.
These lethal displays must be weighed against what amounts to a brief flirtation with the division, and with the shameful quit job he perpetrated in his rematch with Leonard. But rating Duran is always desperately difficult. I've described him before as the harshest possible indictment of lists such as this one – assigning Duran a number as this just doesn't sit right. Alas, given the criteria, he can stand no higher.
#19 – Felix Trinidad (42-3)
So Felix Trinidad edges in front of peer Oscar De La Hoya despite my insistence that Oscar was robbed; why?
Certainly, the judges' decision played a part. I'm ill at ease reversing an official decision for the sake of a fighter's legacy and although I do not treat Trinidad's win over De La Hoya in the normal way, nor do I "count it as a loss" for Trinidad. I will say that it is probably the most dissatisfying manner in which a welterweight has lifted the lineal title in the modern era.
But more than that it is that Trinidad relinquished that title undefeated; nobody at welterweight beat him, making him an impressive 35-0 before he departed for light-middleweight, middleweight and even light-heavyweight. It must be said, however, that his competition was less than sparkling. De La Hoya aside, his highest ranked opponent was the near-corpse of Pernell Whitaker and these two fights aside, his record against opponents ranked in the top five by The Ring magazine is 0-0. A withering, loose-limbed puncher with talent to burn but certain defensive frailties, his destruction of the excellent Oba Carr, then ranked #6, is perhaps the most instructive contest of his career. He boxed with the abandon only the true puncher knows, his job to engender exchanges that he would inevitably dominate, primarily with perhaps the best left-hook the division has seen. This approach carried with it dangers and after a cagey opening round those dangers were underlined by a Carr right hand that deposited the Puerto Rican neatly on the seat of his trunks. Trinidad, lethal off the canvas, boxed back steadily, using shooting straight right hands and right uppercuts to systemically break his brave opponent down, stopping him in eight.
The Joe Louis axiom "he can run but he can't hide" can be applied as earnestly to Tito Trinidad, and that is the highest compliment I can pay him.
#18 – Luis Manuel Rodriguez (107-13)
Luis Manuel Rodriguez was an absolute horror of a welterweight, a hideous combination of attributes and physical abilities making him among the most difficult engagements possible at 147lbs. At distance he was a superb sharpshooter in possession of a very good jab and a beautiful right hand, but most of all he was a brilliant ring general with wonderful timing and an uncanny judge of the distance. That judgement was put to good use, because he often made it vanish with a step of that gliding, shadowy footwork before deploying a swarmer's body-attack on the inside, mixing fast, cuffing punches with hard, punishing blows cut short by technique. Capable of boxing with boxers, wrestling with strong-men and slugging with sluggers, he had the chin and durability to mix it and the balance and the skill to make it unnecessary.
His limitations, such as they were, were exploited by two other wonderful welterweights. Curtis Cokes, as described below, took Rodriguez 2-1; Emile Griffith also defeated him, over four, beating him 3-1 in as a close a series as is possible with that final score. Griffith was the stylistic opposite to Rodriguez, arrhythmic where Rodriguez was smooth and their fights were entrenched, difficult to score, stylistic anti-coagulant and arguably, despite the fact that they met four times, the series did not produce a definitive winner.
However, that is not my argument. It's true that their third fight, the first defense of Rodriguez's welterweight title, a title he had taken from Griffith months earlier, easily could have been scored for Rodriguez – most ringsiders did, and I myself had it 7-6-2 – but it was a close fight with some rounds decided by a single punch or flurry. I don't hold that Rodriguez was robbed.
Nevertheless, it was a tragic turn for the Cuban; had he very reasonably been given that decision it is unlikely he would have matched Griffith again and he may have held the title for some time. A slot in the top ten would have beckoned.
As it is, Rodriguez departed for middleweight where he did more excellent work. Here, the criteria hurts him a little; in the end, he was bested, however narrowly, by the two best welterweights he met and although there were stunning performances at the weight – his incredible mastery of Luis Federico Thompson, for example – his is not a deep ledger of ranked men. I would rank him higher on a head-to-head list, or upon a list that took into account his wins at middleweight, but justifying a higher slot under these rules is not possible.
#17 – Curtis Cokes (62-14-4)
The legacy of Curtis Cokes is undernourished. Why shouldn't he rank above Luis Manuel Rodriguez? He beat him, after all.
Cokes turned professional aged twenty with, by his own account, no amateur experience. He debuted against an inexperienced Manuel Rodriguez, a fighter who would retire with a poor paper record but with wins over the likes of Emile Griffith and Gaspar Ortega; he and Cokes fought an absorbing five fight series, dominated by Cokes and culminating in a clear fifteen-round decision for the world title. Cokes won five consecutive title fights at the weight, including a wonderful five found stoppage of the highly ranked Willie Ludick. Cokes gave up real estate, even allowing himself to be cornered in exchange for counter-punching opportunities, especially with his diamond-wire right hand, one of the most cultured in the division's history. He sucked the poison out of Ludick's attack and when the time came, the straight-right, right uppercut, straight-right combination he landed to draw the blinds was Tysonesque.
But really, his career is a tale of two men, both deadly, both welterweights. The first is Jose Napoles. Napoles, about whom I am revealing nothing in telling you he appears in the top ten, was a man Cokes could not have beaten in twenty tilts; Napoles was simply better at the things Cokes did so beautifully, Cokes plus. He lost two title fights to his nemesis.
But the second was Luis Manuel Rodriguez, the welterweight that so terrified Emile Griffith the first time they met, a demon of a boxer who Cokes crossed swords with no fewer than three times. Cokes dropped Rodriguez in the fifth round of their first fight to take a desperately close split decision; their rematch, fought just four months later, went clearly to Rodriguez. Finally, the two met in a fifteen round combat in 1966, and Cokes turned tiger in the fourteenth to become the first man and the only welterweight ever to stop Rodriguez.
For all his slick smarts, this was the greatest weapon of Curtis Cokes; he trained like a swarmer and possessed the engine of a great one, allowing him to bring the pain to his opponents late in hard fights. Cokes eliminated Rodriguez before he came to the title and then protected it until Napoles came knocking. He boxed a wonderful career.
#16 – Jimmy McLarnin (55-11-3)
Jimmy McLarnin, unquestionably a pound-for-pound great, comes up a little short of his normal standing here. A very special welterweight, I do nevertheless believe that he benefited from size and age advantages during the sixteen fights that constituted his welterweight career. This is illustrated most keenly by his destruction, in 1932, of a thirty-six-year-old Benny Leonard. McLarnin did his job, balking only at the end as his great hero swung drunkenly ring-center, incapable of inspiring himself to anything like the Olympian heights he had travelled. Leonard's comeback had been stage-managed but McLarnin was the real deal. Their fight was depressing and non-competitive.
This was a rehabilitation fight for McLarnin who was coming off a split-decision loss to the excellent Lou Brouillard. Worse, he was moving up to 147lbs after losing out in his first title-shot at lightweight; still a superstar, McLarnin needed a championship and after belting out Leonard and lightweight Sammy Fuller, he got his second chance, blasting out Young Corbett III in just a single round. Years later, McLarnin modestly labelled this a lucky punch but nothing could be further from the truth. McLarnin, and his legendary handler and career-long partner, Charles "Pop" Foster, set a trap for the granite-jawed Corbett and it worked perfectly. Noting Corbett's habit of dropping his left when he threw his southpaw-right to the body, McLarnin started the fight with his hands high, baring his left rack to the Corbett right; Corbett bit – McLarnin sent him to sleep. It remains the most impressive knockout in welterweight history.
This set up the trilogy for which McLarnin will be remembered best. His three fights with Barney Ross, contested through 1934-35 were genuine superfights between enormously popular legends of the sport. McLarnin lost the first and last of these and thereby remains locked, forever, below Ross on both the welterweight and the pound-for-pound scale. McLarnin's wider resume is no more impressive than that of Ross, by my eye, so even though the series was closely contested it settles the issue as to who was the greater fighter.
McLarnin closed out his welterweight career as he had begun it, using a significant size advantage to beat out lightweights Tony Canzoneri (with whom he went 1-1) and Lou Ambers; great fighters both, but perhaps not great welterweights.
#15 – Barney Ross (72-4-3)
Barney Ross, war-hero, recovered heroin addict and social activist also had a rather marvelous boxing career. Lacking the depth of resume of the men who surround him, he made his bones for this spot just outside the top ten based upon his victory in the most celebrated trilogy in welterweight history.
When Ross stepped up from 140lbs he didn't mess about; he took on the world champion, Jimmy McLarnin. Both men were already superstars and their meeting was a legitimate superfight, stoked not least by a racial element spurred by McLarnin's unwanted nickname at that time, "The Jew Killer." According to Douglas Century, Ross set out to wage "naked psychological warfare" on his bigger, harder-hitting opponent, standing with him early and trading against the McLarnin right that had sent champion Young Corbett III so lustily to sleep. It worked. "He was mad," said Ross post-fight, explaining his strategy to use his speed to get inside the sweeping right of the champion. "He looked dumfounded." Ross made neutralizing McLarnin's right his mission and it worked well for him; "a wasp in the ear of a horse" according to one ringsider. They both bled, Ross visited the canvas for no-count in round nine, but it was he who emerged with the decision.
The scoring for this fight was a disaster, with one judge finding just one round for Ross and the other two finding just three between them for McLarnin. Additionally, it appeared that the officials had not approached McLarnin's warning for low-blows in a uniform fashion; a rematch was inevitable and McLarnin won a desperately close split decision, taking advantage of an overly aggressive start on the part of Ross. They went again, the two men swapping momentum with the fortune of their jabs until the final third when a grim battle for superiority took them down a long black tunnel; Ross emerged from it with the title.
All three decisions were, to one degree or another, controversial. It's very possible to produce, with the right mix of sources, 3-0 for either man. Things as they are, the officials have the final word and, by the narrowest of margins, Ross is proved the superior to McLarnin. Ceferino Garcia, the then number one contender, and the highly ranked Izzy Jannazzo are his other key scalps at the weight where he suffered only two losses, one to McLarnin and one to Henry Armstrong. Certainly there is no shame in that.
#14 – Mickey Walker (94-19-4; Newspaper Decisions 37-6-2)
Mickey Walker is a pound-for-pound beast who suffers here by virtue of his enormous bravery; unlike my pound-for-pound list, Walker receives no credit for the astonishing work he did between middleweight and heavyweight but rather is appraised on only his 147lbs career. Nevertheless, so storied is Walker that his introduction represents a new level of greatness in this process, another gear-change in process that takes us deeper and deeper into the annals of the very best.
Aptly nicknamed "The Toy Bulldog", Walker was an educated savage, not hard to hit but hard to hit clean, terrifying in pressure and power, armed with one of the division's more devastating left hooks.
This style first turned heads in earnest in 1921 when he came off the canvas to take world-champion Jack Britton to a probable share in a no-decision bout that anointed him a champion of the future. This was born out just over a year later when he lifted the title on a decision, dropping the granite-chinned defensive genius that was Britton on his way to a fifteen round victory. It was the single greatest win of his career.
Even during his reign he was distracted by riches and competition in the divisions above, mounting defenses both sublime (Pete Latzo, who eventually deposed him, Dave Sands, Lew Tendler) and ridiculous (the embarrassingly over-matched Bob Barrett, the shameful No-Contest against Jimmy Jones).
Held back in the rankings by his bizarre 1922 downturn and by his eventual loss to Latzo, who firmly out-boxed him for his title, Walker has not appeared in the top ten in any of my divisional breakdowns, but #14 is the highest he has climbed on any individual list, having come in at #94 at heavyweight, #36 at light-heavyweight and #18 at middleweight. This is indicative of both Walker's natural size and the hellish competition for places at 160lbs.
#13 – Jackie Fields (72-9-2; Newspaper Decisions 2-0)
Jackie Fields is one of the most underrated welterweights and fighters in history. I suspect that this list will be unique in listing him in front of the likes of Luis Rodriguez and Mickey Walker but it shouldn't be. All but the most hardcore of Sweet Science readers will be unfamiliar with Fields so to start with I'll make a list of the men who composed his stunning win resume, superior to that of every single fighter ranked beneath him, and which contains the names of many more famous fighters.
Fields beat welterweight champion Young Jack Thompson, welterweight champion Joe Dundee, welterweight champion Tommy Freeman, welterweight champion Lou Brouillard, future middleweight strapholder Vince Dundee, future middleweight champion and great Freddie Steele, ranked men Joe Cooper, Sammy Backer, Gorilla Jones, Jackie Brady, King Tut and Jimmy Belmont. To put this in context, he beat more fighters who would go on to be called champion than the likes of Roberto Duran and Felix Trinidad beat ranked contenders; when I said Walker's introduction heralded a new kind of welterweight, I meant it. Fields unquestionably falls into that category and his consistent oversight in naming the greatest welterweights of all time is a great shame.
It is explained though, in part, by his lack of successful defenses of the welterweight title, which he held not once but twice. He won it for the first time in 1929. Joe Dundee had been stripped of his alphabet strap and Fields was matched with Young Jack Thompson to fill that void; Fields cleaned up the mess by meeting and beating the lineal champion on a disqualification as Dundee fouled out while being dominated. Thompson avenged himself the following year, but Fields came again, defeating the wonderful Lou Brouillard, who had by that time beaten Thompson. Heavily favored, Brouillard never really recovered from the right-handed mauling he received from the ever-aggressive Fields in the sixth round. Young Corbett III then called time on his championship career, taking a clear ten-round decision from him in 1933.
A fine boxer-puncher with a superb engine and true-grit, Fields was stopped just once, by a young Jimmy McLarnin in an early fight at featherweight; of his nine career losses, only two came at the welterweight limit, both against fellow champions.
#12 – Joe Walcott (95-25-24; Newspaper Decisions 9-7-3)
It was the ever-strange and always brave Rube Ferns who gave Joe Walcott his second title shot in December of 1901. Probably he wished he hadn't bothered as "The Barbados Demon" battered him to body and head, stopping him in just five rounds. It was a performance of terrible destruction and typical of Walcott; he was the most feared puncher between John L. Sullivan and the prime of Sam Langford and among the most terrible punchers of all time, pound-for-pound.
Which is why some of what followed is so strange. First, Walcott fought Billy Woods, a tough customer, certainly, but not a great fighter and yet he had Walcott in trouble in the sixteenth and according to some reports came away with the better part of a closely contested draw. His second defense was against Young Peter Jackson, a fighter who very nearly made this list; the two had met thrice already, the ledger reading 2-0-1 in favour of Walcott. They boxed their second draw for the title, Walcott once more clinching excessively in the final quarter, with some reports suggesting that the crowd favored a Jackson decision. He then battered Mose LaFontise, who had been agitating for a fight for some time, in three rounds, before getting a little luck in draws with a young Sam Langford and the wonderful Joe Gans and losing his title to Honey Melody.
This is not a great title run. Walcott fought draw after draw and was lucky on more than one occasion. Were it not for his innate aggression and the seemingly obsessive emphasis placed upon it by scoring officials of this era, he probably would have lost to Jackson, Langford and Gans and possibly Woods.
Those were the rules of the day though and so Walcott has a serious title run, however uninspiring. He also has victories over the likes of Jackson and Billy Smith from before a time when he held the title. Finally, rumors have persisted for years that Walcott was forced to "wear the cuffs," going easy on opponents in order to help gamblers pocket cash by carrying them the distance. But if it is true, why was Walcott often struggling by the end of fights? We will never know.
For the purposes of this list, the results are treated as genuine. Walcott was incredible at the height and weight against middleweights and even bigger foes, but against foes met at and around the welterweight limit, he just doesn't have the resume for a top ten berth.
#11 – Tommy Ryan (84-2-11; Newspaper Decisions 5-1-1)
I rate Tommy Ryan very highly at middleweight. What I do not do, is credit a fighter twice for any one performance. It is possible that Ryan suffers from something of a "middleweight hangover" in his ranking here; that said, my investigation of the championship picture in his era leaves me sure of my position in seeing him a greater middleweight than welterweight.
Even so, the threads of even championship boxing in the 1890s are difficult to unpick. After the death of Paddy Duffy in 1890 there were several claims, one of which was made by Ryan in the wake of his 1891 defeat of Danny Needham. Billy Smith, too, claimed the title and it is probably reasonable to say that the matter was not settled until 1894 whereupon Ryan defeated Smith in a twenty round decision. Ryan was brilliant in this fight, making not a single mistake by one account, using speed and footwork early to make Smith miss and stumble while finding gaps for his own offense throughout. Ryan claimed to have been hurt by the murderous Smith just once in twenty rounds, by a right hand to the throat.
The rest of Ryan's title reign, however, was something of a mess. A rematch with Billy Smith was marred by an early end to round ten at a time when Ryan was in desperate trouble. The Australian Tom Tracey provided no competition at all in his title shot and there the story ends; Ryan's next title fight was up at middleweight and although he turned in at the modern welterweight limit for a number of contests at this weight after Tracey, most of the significant ones were against bigger opponents. For these, he is credited up at middleweight.
Before 1894, Ryan did more interesting work at welterweight and his domination of the opposition while posting so few losses is deeply impressive as is his unbeaten run in fights for the welterweight championship.
More welterweight champions next week. Every one of them a monster.
At the Moment Boxing is Dormant, but There Will Be Fireworks Aplenty in February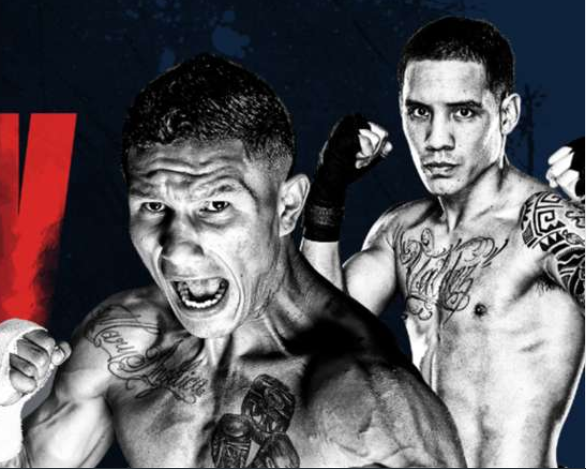 At the Moment Boxing is Dormant, but There Will Be Fireworks Aplenty in February
The month of January has been quiet on the boxing front and that's putting it mildly. And making matters worse, the month's best offering, a Golden Boy card on Jan. 30, bit the dust when Sergey Kovalev tested positive for a banned substance, harpooning his bout with Bektemir Melikuziev and forcing the cancellation of the entire card.
Once considered a shoo-in for Canastota, Kovalev has degenerated into a longshot and his match with Melikuziev didn't figure to help his chances. The Uzbek southpaw, a Bronze medalist at the Rio Olympiad, has only six pro fights under his belt but is so highly regarded that the bookies installed him a 7/2 favorite.
Showtime has a PBC card on Jan. 23 headlined by a WBO world title match between super bantamweights Angelo Leo and Stephen Fulton, there's an intriguing heavyweight match on the 29th between musty Manuel Charr and Don King's undefeated Trevor Bryan, and Caleb Plant is slated to defend his IBF 168-pound belt the following night against Caleb Truax, but that's it for this month, quite a limp slate, even considering that January is historically a slow month for the sweet science.
The good news is that things will heat up in February.
February 13
The 13th will be a particularly busy day. The action kicks off in the afternoon (U.S. time) when Josh Warrington, the Leeds Warrior, defends his IBF world featherweight title against Mexico City's Mauricio Lara on a Matchroom/DAZN card. Warrington (30-0, 7 KOs) doesn't pack a hard punch, but makes up for it with a high-octane attack. He will go to post a solid favorite over Lara (21-2, 14 KOs).
That evening, two West Coast shows will compete for eyeballs.
In Las Vegas, Joe Smith Jr. (26-3, 21 KOs) opposes Russia's Maxim Vlasov (45-3, 26 KOs) for the vacant WBA light heavyweight title. A Long Island construction worker who has branched out and started a tree surgery business, Smith will be forever remembered as the man who rucked Bernard Hopkins into retirement, but based on his recent efforts that was certainly no fluke. In bouts with Jesse Hart and former title-holder Eleider Alvarez, Smith showed that he is a skilled craftsman with a high boxing IQ.
The are two title fights on the Golden Boy card going head-to-head in Indio, CA. It's Brazil vs. Argentina when Brazil's Patrick Teixeira (31-1, 22 KOs) opposes Brian Castano (16-0-1, 12 KOs). Teixeira will be making his first start since copping the WBO 154-pound title with a mild upset of Carlos Adames in November of 2019. That was a bloody battle in which Teixeira overcame a big deficit to pull the fight out of the fire.
Teixeira will dress as the underdog vs. Castano, a second-generation professional boxer who was reportedly 181-5 as an amateur and who recently held a version of the WBA light middleweight title (doesn't everybody?). The draw on Castano's ledger came in a spirited skirmish with Erislandy Lara.
Teixeira vs. Castano will more than likely precede the match between Joseph "Jojo" Diaz (31-1, 15 KOs) and Shavkatdzhon Rakhimov (15-0, 12 KOs) in the bout order. Diaz will be making the first defense of the IBF 130-pound title he won from Tevin Farmer in January of last year. Rakhimov, a native of Tajikistan who currently resides in Ekaterinburg, Russia, will be making his U.S. debut.
Feb. 20
The featured bout of the second Matchroon/DAZN event of 2021 is a 12-round welterweight contest between David Avanesyan (26-3-1, 14 KOs) and Josh Kelly (10-0-1, 6 KOs). The well-traveled Avanesyan has turned his career around after suffering a sixth-round stoppage at the hands of Egidijus Kavaliauskas in February of 2019. Since then, he's won three straight in Spain, including back-to-back knockouts of the highly-touted and previously undefeated Spaniard, Kerman Lejarraga.
England's Kelly, a former Olympian, is moving up in class, but at last look he was a very slight favorite over his Russian adversary. Akin to Warrington vs. Lara, the match is expected to take place at Wembley Arena where Anthony Joshua TKOed Kubrat Pulev before 1,000 fans on Dec. 12.
The all-Mexico showdown between Miguel Berchelt (38-1, 34 KOs) and Oscar Valdez (28-0, 22 KOs) is the crème-de-la-crème of the February docket. On paper this bout, a Top Rank promotion pushed back from Dec. 12 when Berchelt tested positive for COVID, will warrant consideration for Fight of the Year.
Berchelt, who will be defending his WBC 130-pound world title, has knocked out 15 of his last 17 opponents. This will be the third fight at 130 for Valdez, a two-time Olympian who successfully defended his WBO world featherweight title six times before vacating the belt because he was having trouble making the weight.
If Berchelt  (pictured on the left) is victorious, he is expected to move up to lightweight where some rich paydays await in potential fights with Vasyl Lomachenko and bevy of young hotshots. If Valdez wins, it is expected that he will pursue a unification fight with the winner of the forthcoming match between Carl Frampton and Jamel Herring.
Top Rank honcho Bob Arum has indicated that both the Smith-Vlasov and Berchelt-Valdez fights will be staged in Las Vegas at an MGM property, but not necessarily at the MGM Grand where Top Rank promoted 24 shows without fans during the pandemic.
Feb. 27
On the last Saturday of the month, fight fans in the U.S. can take in a doubleheader if they can roust themselves out of bed in the middle of the night. In Auckland, New Zealand (18 hours ahead of New York), there's a big domestic clash between heavyweights Joseph Parker (27-2, 21 KOs) and Junior Fa (19-0, 10 KOs). These two have been on a collision course since 2009 when Fa, the older man by 27 months, defeated Parker in the first of their four meetings as amateurs. Parker won two of the next three to even the series at 2-2.
Here we have a bout with international significance that is also a match for neighborhood bragging rights. Parker and Fa grew up in the same South Auckland neighborhood and attended the same LDS church. But yet it won't be hard to contort this fight into a grudge match. Parker's family roots are in Samoa; Fa's in Tonga. The two nations have a fierce rivalry in rugby.
This fight was more than two years in the making and when the bout was finally signed, 9,000 tickets went on sale to the general public.
Later that day, at a yet undetermined site in London, Carl Frampton (28-2, 16 KOs) seeks to become a title-holder in a third weight class when he challenges WBO 130-pound title-holder Jamel Herring (22-2, 10 KOs). The twice-postponed fight will air in the U.S. on ESPN+.
Frampton is currently a consensus 3/2 favorite over Herring who suffered an eye injury over his right optic, described as scraped lens, in his messy September fight with billy goat Jonathan Oquendo. A former Marine and former Olympian, Herring currently trains with Terence Crawford in  Omaha
As we move into March, the first Saturday will bring the rematch between Dillian Whyte and Alexander Povetkin. Whyte dominated the first meeting until Povetkin found a home for a hellacious uppercut in the fifth frame, terminating the bout. Whyte, at age 32 the younger man by nine years, is favored to avenge that bitter defeat. As for the location, promoter Eddie Hearn has had conversations with potential suitors in Gibraltar and Monaco.
So, hang in there, fight fans. January may be dry, but there's a whole bunch of interesting fights lurking around the corner.
Check out more boxing news on video at the Boxing Channel 
To comment on this story in the Fight Forum CLICK HERE
Avila Perspective, Chap. 121: Prizefighting in 2021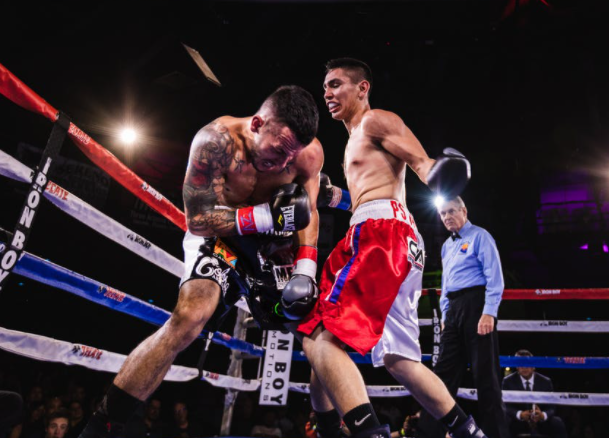 Prizefighting actually dipped underground for the past nine months with professional boxers training illegally in darkened gyms behind shuttered windows and locked doors.
It still remains an underground sport.
The slow death cloud of the coronavirus led to government restrictions forbidding large gatherings especially in enclosed facilities. Boxers still train.
It was a primary reason that prizefighting among the elite was never more bare.
When Tyson Fury and Deontay Wilder met at the MGM Grand in Las Vegas for their rematch, a crowd of more than 15,000 fans witnessed the heavyweight spectacle. That took place on February 22, and it was the last hurrah in 2020.
A new year begins but the old ways of doing things are no longer in place. Those large purses are unattainable without fans, but it's difficult to convince the prizefighters. All they know is they want to get paid with pre-2020 checks.
Very few of the top male prizefighters took to the prize ring.
One leading American matchmaker, who did not wish to go on record, said fighters do not understand that ticket sales are an important aspect of the fight game. Many prizefighters feel they are underpaid and being cheated when offered purses that fall under their pre-2020 monies.
No fans, no money.
Television or streaming app revenue is not enough without the clicking of the turnstile.
Fans are the reason that fighters get paid and without fans prizefighting does not exist.
Reality in 2021
Before the advent of television, prizefighters were paid strictly on the basis of ticket sales. The more fans a fighter could attract, the bigger the purse. When television arrived it drastically changed the landscape.
Television networks who delve into boxing bring their own budgets and cable networks like HBO and Showtime drastically changed the landscape. Instead of thousands, millions were being paid to the stars. Mike Tyson, Oscar De La Hoya and Floyd Mayweather were the prizefighters leading the way past $20 and $30 million dollar purses. MMA still hasn't reached those figures. Not even close, unless they are fighting against a boxer as Conor McGregor did several years ago.
During the past three years new players arrived with streaming apps like ESPN+ and DAZN entering the boxing world. One primary advantage has been its worldwide ability to transmit boxing events. However, because not all of the world has access to high tech, those streaming apps are still in the pioneering phase when it comes to building a fan base. At the moment, television still holds the upper hand but the gap is closing quickly.
Lately, DAZN has taken to inserting sponsors logos into their live programming without skipping a beat. It was only a matter of time before they realized the capabilities of inserting commercials digitally. It's not a new idea; it was explored decades ago by our own BoxingChannel.tv.
Still, as long as the pandemic exists and fans are unable to attend boxing cards the mega fights that drive prizefighting will not take place. The arrival of various vaccines for the coronavirus are a big plus for the sport emerging out of the underground state of boxing. But the fighters need to fight.
Tyson Fury needs to meet Anthony Joshua in a battle for the heavyweight championship and Errol Spence Jr. must fight Terence Crawford this year. Others like Teofimo Lopez are doing their part to open the eyes of fans to the new breed of prizefighters who can fight, talk and excite with their electrifying skills.
Potential stars like Serhii Bohachuk, Vergil Ortiz Jr. and Charles Conwell are catching the eye of fans and all are basically around the same weight classes. They took advantage of the openings for television and streaming spots.
Prizefighters everywhere need to understand this pandemic may last longer than you think. God forbid, but there could be another looming around the corner. It's time to go for broke and get back in the prize ring. Time is not on your side.
Check out more boxing news on video at the Boxing Channel 
To comment on this story in the Fight Forum CLICK HERE
Remembering Young Stribling on the Centennial of his First Pro Fight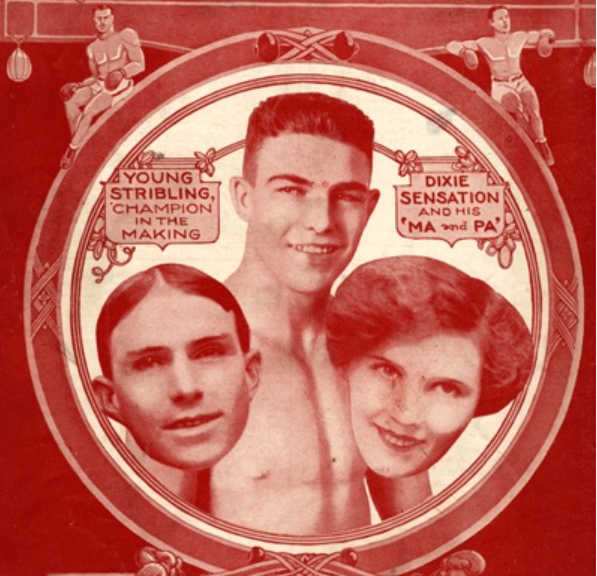 This coming Sunday, Jan. 17, marks the 100th anniversary of the pro debut of one of boxing's most interesting characters. On this date in 1921, Young Stribling, carrying 118 pounds, won a 4-round decision over Kid Dombe in the opening bout of a 4-bout card at the auditorium (it had no name) in Atlanta, Georgia. Stribling would go on to fight for the world heavyweight title and would leave the sport as boxing's all-time knockout king, a distinction that commands an asterisk.
Stribling's effort against Dombe, who was billed as Georgia's newsboy champion, made a strong impression on the ringside reporter for the Atlanta Constitution. "A young gentleman," he wrote, "is destined to become mighty popular in the squared circle. He is Young Stribling of Macon, and a classier bit of boxing machinery hasn't been uncovered in these parts in a good many years." Stribling failed to stop his opponent, but left him "badly mussed-up."
Young Stribling, born William Lawrence Stribling, bubbled into a great regional attraction. Name a place in Georgia – Albany, Americus, Augustus, Bainbridge, Rome, Savannah, Thomasville, etc. – and Stribling fought there. As the star forward on his high school basketball team, one of the best teams in the country, he never ventured far from home for a boxing match until he was deep into his career.
Many of Stribling's fights were held in conjunction with fairs and carnivals and some others were staged in vaudeville houses. Stribling was the son of professional acrobats. As a young boy, he and his younger brother Herbert performed alongside their parents in a novelty act, a mock prizefight done up in slapstick.
Stribling attracted national attention in 1923 when he opposed veteran Mike McTigue, the reigning light heavyweight champion. The bout was held in a 20,000-seat wooden arena in Columbus, Georgia.
A New Yorker, but an Irishman by birth, McTigue brought his own referee, which wasn't uncommon in those days. The arbiter was Harry Ertle, a City Marshal in Jersey City, famed as the third man in the ring for Jack Dempsey's fight with Georges Carpentier, the first fight with a million-dollar gate.
"The road is a treacherous place," a wizened old fight manager was overheard saying at New York's fabled Stillman Gym. And Columbus, Georgia, a town situated on the banks of the Chattahoochee River and purportedly a Ku Klux Klan stronghold, was certainly a treacherous place for Team McTigue on that balmy October afternoon.
After 10 rather pedestrian rounds, Ertle called the fight a draw. But he was in such a hurry to exit the ring that he did not make his verdict clear. Rather than call the combatants to the center of the ring and raise both their arms, he merely pointed at both corners, "spreading his hands as a baseball umpire calling a baserunner safe after a slide."
Ertle didn't get far. He was immediately accosted by the head of the local organizing committee who upon confirming that Ertle had scored the bout a draw, ordered the referee back into the ring. "You will never get out of here (if you don't give the fight to Stribling)," he said. "We have all the railroad stations covered."
Ertle went back into the ring, awarded the fight to Stribling, and then three hours later in the safety of a private residence, he signed a statement saying that his original decision should stand. The incident made all the papers and made Stribling a household name in houses where folks read the sports pages.
When Stribling fought McTigue, he was only 18 years old. And he was fast growing into his body, tipping the scales for the fight at 165 pounds.
Stribling and McTigue renewed acquaintances five months later in Newark, New Jersey. In a shocker, the "Georgia Schoolboy" dominated the Irishman. Stribling won all 12 rounds in the estimation of one ringside reporter. He had McTigue almost out in the 11th and again in the 12th but reverted to clowning and let him off the hook. "It was a bad habit," said a reporter, "that the kid picked up working the country fair circuit."
Because New Jersey was then a "no-decision" state, McTigue was allowed to keep his title. Stribling would get another chance at the belt in June of 1926 when he met McTigue's conqueror Paul Berlenbach at Yankee Stadium.
Boxing writers fawned over Young Stribling who seldom appeared in public without his parents; his father was his chief cornerman. His parents' names were "Ma" and "Pa," or that's what condescending East Coast writers always called them.
The Stribling-Berlenbach fight, wrote syndicated sportswriter Damon Runyon, "was the most widely advertised and most eagerly anticipated event of some years in New York." The crowd, reportedly 56,000, "attracted more political bigwigs and social and sporting dignitaries than you could shake a stick at." And the fight, marred by excessive clinching, was a dud. It went the full 15 rounds and Berlenbach, the Astoria Assassin, won decisively (the scores were not announced).
It was back to the drawing board for Young Stribling, which meant back to the life of a barnstormer. Over the next 33 months, he had 75 (!) documented fights and lost only once, that coming at the hands of clever Tommy Loughran in a 10-round bout at Ebbets Field in Brooklyn. That impressive run boosted him into a match with Jack Sharkey, an "eliminator" in which the winner would be one step removed from fighting for the world heavyweight title vacated by Gene Tunney.
Stribling vs. Sharkey was the last important bout arranged by Tex Rickard who died seven weeks before the bout materialized in an arena erected on a polo field in Miami Beach. It was North against South, and the crowd, nearly 35,000, was solidly against Sharkey, the Boston Gob. But Stribling came up short again in a rather disappointing, albeit closely contested 10-round affair. There was little dissension when the New York referee gave the fight to the Bostonian.
Later that year, Max Schmeling defeated Paulino Uzcudun at Yankee Stadium, setting the stage for a Sharkey-Schmeling fight for the vacant title. In the fourth round, Sharkey was disqualified after sending Schmeling to the canvas with a punch that was palpably low.
After his setback to Jack Sharkey, Young Stribling fought his way back into contention with wins over three ranked opponents after splitting a pair of suspicious fights with Primo Carnera in Europe. In fact, in a 1930 poll of 55 sportswriters by the New York Sun, Stribling was named the best heavyweight, out-polling both Sharkey and Schmeling. When the German picked Stribling for his first title defense, he was, in the eyes of many people, choosing his most worthy challenger.
Carnera vs. Stribling was the icebreaker event at Cleveland's Municipal Stadium, the new home of the city's baseball team, the Indians. The bout came to fruition on the eve of the Fourth of July in 1931, two days after the cavernous ballpark was formally dedicated in an elaborate ceremony.
Stribling started fast, but Schmeling ultimately proved too strong for him. In the 15th round, Schmeling knocked him to the canvas and then pummeled him into a helpless condition, forcing the referee to intervene and waive it off. This wasn't a great fight, but it was a quite a spectacle, notwithstanding the fact that there were a lot of empty seats. The Ring magazine named it the Fight of the Year.
This would be Young Stribling's last big-money fight. In his final ring appearance, he outpointed light heavyweight title-holder Maxie Rosenbloom in a 10-round non-title fight in Houston. According to BoxRec, he left the sport with a record of 224-13-14 with 129 knockouts, a record eventually broken by Archie Moore who would be credited with 131.
About those knockouts: It came to be understood that many were bogus, not fictional, but rather set-ups on the carnival circuit where he padded his record against someone with whom he was well-acquainted. But there are also some curious knockouts on Archie Moore's ledger. On Moore's list of KO victims one finds the names of Professor Roy Shire and Mike DiBiase, popular grunt-and-groan wrestlers.
As to Young Stribling's fistic legacy, historians are all over the map. The biography of Stribling by Jaclyn Weldon White (Mercer University Press, 2011) is titled "The Greatest Champion that Never Was." That's a bit over the top. The reality is that when Stribling was matched against his strongest opponents, his Sunday punch was missing in action.
You won't find Stribling's name on Matt McGrain's 2014 list of the 100 Greatest Heavyweights of All Time. Stribling checks in at #23 on McGrain's list of the all-time greatest light heavyweights and, with all due respect to McGrain, that also strikes us as a bit off-kilter, not giving Stribling enough credit. In more than 250 documented fights, he was stopped only once, that coming with 14 seconds remaining in the 15th and final round of his bout with Max Schmeling.
Regardless of where you choose to place him, Young Stribling was certainly colorful.
Young Stribling lived his life in the fast lane, and with him that isn't a cliché. He loved to fly, and when he headed off somewhere in his six-seater, said a reporter, "he would take the plane off the ground in a shivering climb so steep veteran flyers gasped." On the highways, his preferred mode of travel was a motorcycle.
Stribling married his high school sweetheart and they had three children. On Oct. 1, 1933, he left his home in Macon on his motorcycle and never returned. A head-on crash with an incoming car sent him to the hospital where he died the next day from internal injuries. Ma and Pa were there with him in his final hours, as was his wife who had given birth to a baby boy eight days earlier in this very same hospital.
William Lawrence "Young" Stribling was 28 years old when he drew his final breath. He packed a lot of living into those 28 years, including a whirlwind boxing career that took flight 100 years ago this coming Sunday.
Note: The photo is the cover photo from the October 1924 issue of The Ring magazine
Check out more boxing news on video at the Boxing Channel
To comment on this story in the Fight Forum CLICK HERE