Eye on The Heavyweights – More From The Most Chaotic Division in Boxing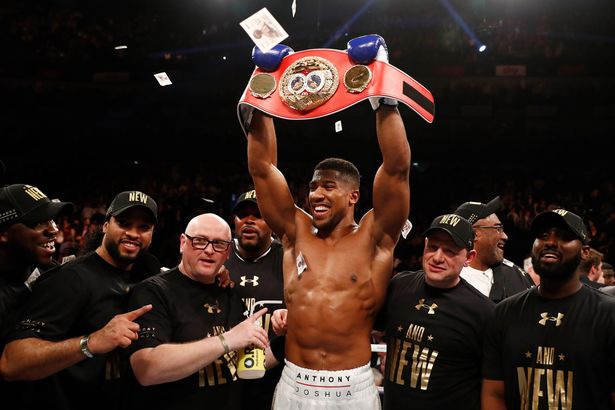 Heavyweights – Late yesterday, June 24, the news that Tyson Fury had an ankle injury bad enough to push back his July 9th rematch with Wladimir Klitschko until October seemed to be the perfect story to cap a chaotic week in the heavyweight division. The two first met last November 28th, so the delay means that both men will have been out of the ring for close to a year. The exact date in October is yet to be announced.
Just hours away and possibly already in the books when you read this is today's Anthony Joshua versus Dominic Breazeale IBF world heavyweight title fight in London. For the good of boxing, this will hopefully be a competitive bout and not another gross mismatch. The numbers at the sports books and the talk around the fight all point to an easy fight for Joshua.
Earlier, the WBC and their heavyweight champion Deontay Wilder announced a revamped title defense in Alabama against Chris Arreola with a date of July 16th. Earlier this week, however, Alexander Povetkin and his promoter Andrey Ryabinsky filed a lawsuit against Wilder and promoter Lou DiBella, asking for damages upwards of $30 million dollars. Though FOX has signed up to air Wilder versus Arreola and the fight is still officially on, Ryabinsky's lawsuit, filed in New York State,  could gum up the works.
More on the legal front, as Australia's Lucas Browne is patiently awaiting his day in court. He and attorney Leon Margules will be in Tacoma, Washington on July 21st for the first court hearing. Browne won the WBA heavyweight title in March with a win over Ruslan Chagaev in Russia, but was subsequently stripped of it by the WBA due to a failed drug test. He is attempting to get the WBA belt returned to him because he feels he was stripped without due process. He is also seeking damages to his reputation. Browne is also on a six month suspension retroactive to March 5th, the day of the fight, so he will be eligible to fight again in September.
Joseph Parker (19-0) of New Zealand is back on the calendar, as he faces Solomon Haumono (24-2-2) in Christchurch on July 21st. Parker, coming off a May 21st win over France's Carlos Takam (33-2-1) that was his biggest win to date, likes to stay busy.  The 24 year old logged five fights in 2015 and the July engagement will be his third of 2016.
September 16th in Las Vegas sees Golden Boy putting Saul "Canelo" Alvarez on HBO PPV against England's Liam Smith. The co-feature on that card sees WBA interim titleholder Luis Ortiz (25-0) putting his belt on the line against mandatory challenger Alexander Ustinov (33-1). Many consider Ortiz the best heavyweight of them all, but at age 37 he's fighting Father Time.
Heavyweights
Lucas Browne Update: Big Daddy Gets Day in Court July 21st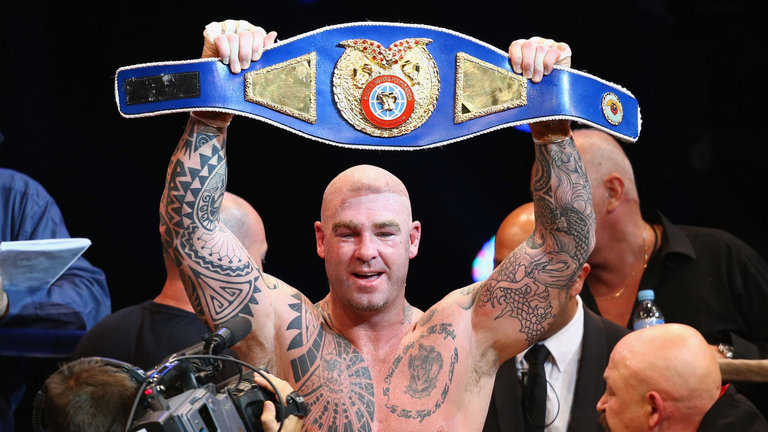 Lucas Browne Update – Australian heavyweight Lucas Browne made history last March 5th when he scored a late, come from behind knockout over Ruslan Chagaev in Grozny, Russia to become the WBA world heavyweight champion. Shortly afterwards, Browne failed a post-fight urine test for PEDs and the WBA quickly suspended Browne for six months and stripped him of the belt, which they handed back to Chagaev on short order.
Since then, Browne has steadfastly maintained that he is innocent, and he retained legal counsel in the form of boxing promoter/attorney Leon Margules to represent him. Margules was part of Browne's team in the build-up to the fight and he continues to represent Browne as this case develops.
Check out The Boxing Channel interview with attorney Leon Margules.
Margules and Browne have taken the next step, which is filing a lawsuit against the WBA. The opening hearing is scheduled for July 21st in Tacoma, Washington. The lawsuit seeks relief for damages caused to Browne's reputation as well as the return of the WBA heavyweight title.
Browne's six month suspension by the WBA is retroactive to the day of the fight, so technically, Browne will be eligible to return to ring action in September. In the scope of things, had Browne not been stripped of the belt, September is likely the earliest we would have seen him return to action, so the WBA's suspension has the look and feel of little more than bureaucratic process. Despite that, Browne has filed the lawsuit because he wants the WBA heavyweight championship that he believes is rightfully his back in his possession. Also, he is seeking an unspecified amount for the damage that has been done to his career and his reputation. Browne, who turned 37 this past April has never tested positive in his pro career, spanning seven years and twenty three previous fights.
The March victory gave Browne a legitimate piece of history as it made him the first heavyweight world champion from Australia, a country with a rich boxing history that includes Jack Johnson's winning the heavyweight world title from Tommy Burns in Sydney back in 1908.
Lucas Browne Update