Rio Olympics Boxing Redux: When will the Corruption End?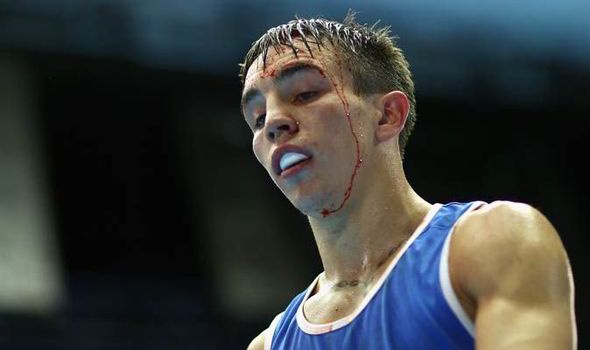 By BERNARD FERNANDEZ
               Truth be told, a shadow has been enveloping the Olympic movement for at least 50 years. The pall might have begun to descend even earlier than that; one of history's most evil men, German chancellor Adolf Hitler, sought and procured the 1936 Berlin Olympics with the goal of using it as a showcase for the Aryan "master race" he believed his nation was in the process of creating. That fallacy was disproved by a black American sprinter and long jumper, Jesse Owens, who won four gold medals during that Olympiad and again, on June 22, 1938, by a black American heavyweight champion, Joe Louis, who knocked out Germany's Max Schmeling in one round in Yankee Stadium to avenge a shocking, 12th-round KO loss to Schmeling two years earlier.
The Olympic Charter, last revised on Sept. 9, 2013, is a 5-chapter, 61-article codification of the goals and bylaws of the International Olympic Committee. It defines Olympism as a "philosophy of life, exalting and combining in a balanced whole the qualities of body, will and mind. Blending sport with culture and education, Olympism seeks to create a way of life based on the joy of effort, the educational value of good example, social responsibility and respect for universal fundamental ethical principles."
Every four years – or every two years, given the time now separating the Summer and Winter Olympics – the world at large allows itself to believe, for 16 days of athletic competition, that those noble ideals are still the primary reason that the imperious IOC continues to exist. But like the Wizard of Oz, operating behind a curtain of secrecy, the organization headquartered in Lausanne, Switzerland, frequently does not rise to the level of the spectacular feats of such Olympic heroes as Owens and, in the Rio de Janeiro Olympics which ended on Aug. 21, Jamaican sprinter Usain Bolt, U.S. gymnast Simone Biles and American swimmers Michael Phelps and Katie Ledecky. The Olympic movement as presently constituted is increasingly about power, privilege and, perhaps most of all, money. Lots and lots of money.
"As long as there's a cheery picture to present to millions of people, especially in America, it'll continue," Teddy Atlas, the analyst for NBC's coverage of Olympic boxing for four Olympiads (2000 in Sydney, 2004 in Athens, 2008 in Beijing and 2012 in London) told me when asked if the day might come when there no longer will be an acceptable reason to stage Olympiads. "People love good stories and happy endings. As long as you have a Michael Phelps and the (U.S. women's) gymnasts with gold medals around their necks – and those are good stories – a lot can be and is overlooked. A blind eye is turned. But it's getting harder and harder to forget about the bad stuff, the corruption and the manipulation and the politics. The Olympics are supposed to be an escape from that. We have enough of that in government.
"When the Olympics are no longer an escape, enough to continue to blind us to what the Olympic movement is meant to be but isn't, then there will be no more Olympics."
Atlas' harsh view might be described as that of an embittered former employee whose withering criticism of what he saw from ringside during those four Olympic fortnights eventually put him at loggerheads with the IOC, AIBA (the International Boxing Association, governing body for Olympic boxing) and, perhaps most significantly, his bosses at NBCUniversal. It is not unreasonable to infer that the Peacock network's multibillion-dollar investment in Olympic programming might result in directives to on-air personnel to tilt more toward accentuation of the positive at the expense of objective reporting.
Boxing, of course, is a subset of a subset, just one of 28 Olympic sports which were contested in Rio. For those who might not totally buy into what Atlas – who, as always, is unapologetically blunt – is pitching, consider a respected voice from beyond the grave who foresaw the direction the sport, at least as it pertained to the United States' involvement in the Olympics, was headed.
Hall of Fame trainer Emanuel Steward, who was 68 when he passed away on Oct. 25, 2012, was named USA Boxing's director of coaching in 2002. He served only one year in that mostly ornamental capacity, resigning in disillusionment by what he perceived to be the subversion of a dream he and so many others once held dear.
"There are a lot of us who are not digging the system at all," Steward said in April 2002, shortly after he stepped down. "Before he left office, Gary (Toney, the former USA Boxing president) told me he was prepared to pull America out of the (f——) Olympics.
"Are we prepared to just walk away? I don't know. I do know that Olympic boxing is not what it used to be, and nobody in America is in agreement on what they want to do. To me, it's been steadily declining since 1988. I don't even have my amateur kids today pointing toward the Olympics. When I started coaching in 1961, that was everyone's dream. It was my dream to make the Olympic team in 1964. Your first thought was trying to go to the Olympics, then you worried about turning pro afterward."
Given current realities, the concept of "simon-pure amateurism," as espoused by Pierre de Coubertin, is as rapidly disappearing from the Olympic movement as the number of, say, endangered tigers in the wild. An aristocratic French educator and historian who was the founder of the IOC in the late 19th century, de Coubertin is widely considered the "father" of the modern Olympics, first held in Paris in 1896. He believed that the Olympics periodically staged in ancient Greece encouraged competition among amateur rather than professional athletes, and that the Games could play a role in promoting peace. Toward that end, he was unwavering in his perhaps naïve position that the competition itself, the struggle to overcome opponents of different nationalities and cultures, was more important than winning. "The essential thing," he wrote, "is not to have conquered, but to have fought well."
De Coubertin was 74 when he died in 1937, old enough to have witnessed, sadly, Hitler employ those 1936 Berlin Olympics as a metaphor for war, and a precursor of the second global conflict the Nazi dictator would soon instigate. And if that alone weren't enough to keep de Courbetin forever spinning in his grave, then the widespread boycotting of two Olympiads (Moscow in 1980 by the U.S. and several of its allies in protest of the Soviet Union's invasion of Afghanistan, and Los Angeles in 1984 by the USSR, Cuba and a number of Eastern Bloc nations in retaliation for the U.S.-led boycott four years earlier), hate-inspired murder (of 11 Israeli athletes by Black September terrorists in Munich in 1972), proliferation of performance-enhancing drugs among participants and official endorsement of pro involvement by profit-aware IOC officials surely would.
As exemplified in Rio – and, really, there can be no turning back now – the Olympics are increasingly about the boosting of nationalistic pride brought about by high medal counts (the U.S. again blitzed the field, with 121 total medals [46 gold] to 70 for runner-up China) and the influence that can be purchased by countries amenable to feathering the IOC's well-appointed nest. The dye was permanently cast in 1992 with the incredible popularity of the NBA-superstar-laden American "Dream Team" that crushed all comers in winning the men's basketball gold medal in Barcelona. Just like that, Michael Jordan, Magic Johnson and friends nudged de Courbetin's quaint notion of fraternity and brotherhood through unsullied amateur sport into the dusty annals of what used to be but ain't no more. If the 1980 Lake Placid Winter Olympics were to be held in the post-"Dream Team" era, there could be no "Miracle on Ice" triumph by a group of U.S. collegiate hockey players, on the way to one of the most stunning gold medals in Olympic history, over a veteran and seemingly invincible Soviet squad; the American team would instead be stocked with NHL standouts.
Oh, sure, the notion of would-be Olympians training on their own time and dime, driven by a desire to represent their country for altruistic reasons and not necessarily for personal profit, hasn't died out completely. There are still college kids and budget-conscious plain folk who receive few if any subsidies to pursue their Olympic dreams, but there is and always will be a divide between competitors in lower-interest events such as badminton, archery, fencing and trapshooting and those competing in big-ticket sports such as basketball, golf, tennis, soccer, ice hockey, swimming and track and field. What, you say that swimming, which commands a sizable chunk of prime-time exposure on NBC, doesn't have a professional league? True, but the United States Olympic Committee provides its finest hopefuls with generous stipends, and endorsements can bring in millions of dollars more to the best of the best. Phelps, he of the record 28 Olympic medals, including 23 golds, plunked down $2.5 million the day after the Rio Olympics ended to take title to the palatial house he will share with his fiancée and infant son. Given the 31-year-old's incredible body of work in the five Olympiads in which he participated, few would object to his rewarding himself with digs spacious enough to showcase his medal collection.
The roughly 90 members of the IOC's international hierarchy, more than a few of whom are titled royalty and have had their place at the Olympic table passed on by their forebears, are acutely aware of the benefits attendant to the selective wielding of influence. After being rejected four times on previous bids to host the Winter Olympics, Salt Lake City in 1995 was tapped as the site of the 2002 Games. It later was proven that, to seal the deal, bribes were offered to and accepted by several IOC voters to cast favorable ballots for the Utah city.
Although such obvious malfeasance cannot be substantiated in other instances, eyebrows were raised when Sochi, Russia, was chosen to host the 2014 Winter Olympics, even though Sochi, located along the shores of the Black Sea, is a resort town with a subtropical climate and mild winters (meaning a lack of natural snow). But Russian president Vladimir Putin wanted those Games, perhaps to bolster his image with his countrymen, and he was willing to put up the rubles to make it happen. The Sochi Olympics cost a staggering $51 billion, making it far and away the most expensive Olympiad ever, with a not insignificant part of that going for equipment to produce vast amounts of artificial snow.
Amazingly, all things considered, the 2018 Winter Olympics were awarded to PyeongChang, South Korea, which also has minimal snow in mid-February. The projected cost for those Games has been optimistically pegged at $13 billion, but expect major budgetary overruns, and the use of the same fake-snow-producing machines that gave Sochi that white, winter-wonderland sheen.
Almost without exception, since the red-ink-drenched 1976 Montreal Olympics, host cities have been bankrupted for the privilege of shining on the world stage for those two weeks. And when the Games end, costly Olympic Villages, stadiums and venues, some never to be used again, are left abandoned, decaying with the passage of time like the bleached bones of long-extinct dinosaurs.
The familiar tale was again played out in Rio, which erupted with civic pride at the 2009 announcement that, seven years later, the Brazilian city would become the first South American host of the Olympics. The IOC brass promised that Rio would emerge from the process better in every way, but thousands of people in local favelas, or slums, were forcibly evicted to make way for the gleaming edifices that would house the various Olympic events. There also was a guarantee that Rio's water problem, which literally involved raw sewage emptying into waterways that would serve as venues for several aquatic competitions, would be cleaned up to near-pristine levels. It didn't happen.
But, despite mounting evidence that still another Olympics had produced as many nagging question marks as exhilarating exclamation points, other cities are lining up to bid for the right to be branded with the familiar and incredibly expensive five-ring symbol. Paris, Rome, Budapest and Los Angeles all had representatives in Rio to curry favor with IOC bigwigs responsible for selecting the host site for the 2024 Summer Olympics, which will be awarded next year. If there's one certainty, it's that at least some of those bigwigs will be fawned over and lavishly complimented by the aforementioned suitors, willingly cast in the role of bespectacled math geeks asking the prettiest but most demanding girl in school to be their date for the prom.
Back to boxing. For AIBA, which has its own soiled past, the tearing down of traditional barriers to allow pros into the Olympic ring in Rio was a long time coming, and probably inevitable. The former president of AIBA, the late Dr. Anwar Chowdhry of Pakistan, had floated the idea of welcoming pros during his tumultuous 25-year reign, but it never gained the necessary traction, and it still hadn't when he finally was voted out of office in 2006 and replaced by Dr. Ching-Kuo Wu of Chinese Tapei, who promised sweeping reforms. Chowdhry had come to regard AIBA as his personal fiefdom and ATM, and tales of widespread corruption, including the sale of gold medals, during his tenure hung in the air like toxic smog. Prior to the 2006 AIBA election in which Chowdhry was ousted, a pro-Chowdhry Russian delegate is said to have brought in outsiders who were members of the "Russian Mafia" to intimidate other delegates into voting for the incumbent. Perhaps it is just coincidence, but one pro-change delegate was found murdered. If that didn't scare the hell out of the electorate, nothing could.
"If I had lost, boxing is out of the 2012 Olympics, maybe even out of the 2008 Olympics," Wu, who edged Chowdhry in that 2006 election by an 83-79 margin, told me during the November 2014 AIBA Congress in Jehu, South Korea. Confirming that possible gloom-and-doom scenario was USA Boxing interim executive director Mike Martino, who, at that same AIBA Congress, noted that "I've been hearing for the last three Olympics that we (boxing) might be on the chopping block."
Wu at least succeeded in one area where Chowdhry had failed; he also championed the introduction of pros into Olympic boxing, and toward that end he initiated the World Series of Boxing and AIBA Pro Boxing, in which elite fighters could maintain their Olympic eligibility and also get paid. It was a concept embraced by numerous nations, with the chief pocket of resistance predictably coming from powerhouse American promotional companies that objected to certain restrictions of movement placed upon AIBA-signed boxers.
The fear in some quarters in the U.S. was that experienced pros, possibly competing against American amateurs still in their teens or early 20s, would overmatch our kids. It was a legitimate concern; after the 1984 U.S. Olympic boxing team scored a record haul of 11 medals (nine golds, a silver and a bronze) against a boycott-thinned field, it has been a case of diminishing returns for the country which introduced such future greats as Muhammad Ali (still known then as Cassius Clay), Joe Frazier, George Foreman, Sugar Ray Leonard and Oscar De La Hoya to the world with their gold-medal performances. U.S. men managed just two medals (one gold, for Andre Ward) in 2004, one (a bronze, for Deontay Wilder) in 2008 and none at all in 2012, something that had never happened before. Another embarrassing shutout for American men was predicted by Sports Illustrated in its pre-Olympic issue.
But not all went as anticipated. For one thing, the three pros that competed in Rio – Cameroon's Hassan N'Dam N'Jikam, Thailand's Amnat Ruenroeng and Italy's Carmine Tommasone, all of whom are at least 30 years of age and who arrived with a combined record of 66-3 (29 KOs) – failed to even make it to the medal rounds. For another, Shakur Stevenson, the 19-year-old bantamweight from Newark, N.J., impressed by taking a silver medal in a 2-1, split-decision loss to defending Olympic champion Robeisy Ramirez of Cuba, while 20-year-old lightweight Nico Hernandez, of Wichita, Kan., went home with a bronze. It might seem like a skimpy haul compared to Uzbekistan, which garnered seven medals (three golds) and Cuba (six medals, three golds), but it at least provided something to build on. Oh, and 21-year-old Claressa Shields, of  Flint, Mich., lived up to her status as the favorite in the women's middleweight division by taking a second straight gold medal.
Still, you have to wonder if, with the burgeoning number of pros that figure to be involved in the 2020 Tokyo Olympics, USA Boxing will be able to continue pinning its hopes on talented but relatively inexperienced amateurs. Change did come to Olympic boxing in Rio, which not only included those cameo appearances by pros but also the removal of headgear on the men's side and computer-generated selection of the three judges (of five at ringside) scoring on a pro-style 10-point-must system, which replaced the widely despised electronic scoring which turned bouts into Xbox video games. Other things, however, remained disturbingly the same, namely several head-scratching decisions that raised standard questions as to whether those outcomes were more the result of bias or incompetence than to what actually transpired inside the ropes.
Foremost among the dubious verdicts was the gold-medal heavyweight bout, in which Kazakhstan's Vassiliy Levit appeared to be a clear winner over Russia's No. 1 seed and reigning world champion Evgeny Tischenko. When the decision for Tischenko was met with loud booing from spectators in Riocentro Pavilion 6, some noted the presence at ringside of IOC president Thomas Bach of Germany alongside someone he has described as his "good friend," the $51 billion architect of the Sochi Winter Olympics, Russian president Vladimir Putin. Neither appeared distressed at the apparent injustice. Make of that what you will, along with the fact that, of the original entry list of 389 Russian athletes for Rio, 271, including all 11 boxers, were cleared to compete by the World Anti-Doping Agency (WADA). Despite the fact that the entire Russian track and field team (68 athletes), 17 rowers and eight weightlifters were banned from competing, there was more than a little grumbling in other countries that 70 percent of the Russian delegation passing performance-enhancing-drugs muster was overly generous, given incontrovertible proof that virtually every Russian athlete competing in Sochi had benefited from the administering of state-sanctioned PEDs.
A smidgeon less egregious than the shafting of Levit was the hotly disputed, medal-eliminating points loss of top-seeded bantamweight Michael Conlan of Ireland (pictured) to eventual bronze medalist Vladimir Tikitin of Russia, which came the morning after Levit graciously accepted his Olympic heartbreak. All three scoring judges went for Nikitin, which prompted an irate Conlan to rip off his shirt in the ring and flash a pair of obscene one-finger salutes to the offending officials. During a post-fight press conference with an Irish broadcaster, RTE Sport, Conlan spewed expletives and accusations, calling everyone involved with AIBA "cheating bastards. They're paying everybody. They've always been cheats. It's a shambles, to be honest. Today just showed how corrupt this organization is."
On Aug. 17, AIBA, in what was widely seen to be in damage-control mode, acknowledged the raft of wacko decisions (two of which involved U.S. boxers, light welterweight Gary Antuanne Russell and women's lightweight Mikaela Mayer) by four referees and judges and, a day later, reassigning executive director Karim Bouzidi and replacing him with Italy's Franco Falcinelli, president of the European Boxing Confederation and the most senior vice president of AIBA's executive board.
"The Olympic Games, of which boxing has been a part since 1904, represent the pinnacle of all sports," a statement issued by AIBA read. "Since the beginning of Rio, 2016, AIBA has conducted over 250 bouts and remains fully committed to fair play in boxing, always seeking to act in the boxers' best interests. The decisions taken emphasize that AIBA will not shy away from its responsibilities and will continue to ensure a level playing field and a fair and transparent sport. It is of paramount importance to protect our sport and its R&J (referees and judges) community whose integrity has been put into question."
One U.S. reporter, ESPN's Steve Bunce, opined that Levit was the victim of the most outrageous call since Roy Jones Jr. beat the hell out of his South Korean opponent, Park Si-Hun, in the 156-pound gold medal bout in Seoul in 1988, only to be stunned when a 3-2 verdict was announced for the home-country fighter. But was justice truly served by the suspensions of the Rio Five? Although the U.S., with ample justification, filed a protest on Jones' behalf 28 years ago, it was not upheld and the three officials who voted for Si-Hun, although suspended, were quietly reinstated six months later. And despite AIBA's preemptive strike to quell the furor in Rio, its official stance was that its officials had done nothing unethical. In any case, a rule had been instituted beforehand that no protests could be filed and thus no seemingly unjust outcomes overturned.
"With regard to corruption, we would like to strongly restate that unless tangible proof is put forward, not rumors, we will continue to use any means, including legal or disciplinary actions, to protect our sport and its R&J community, whose integrity is constantly put into question," the statement continued. "The organization will not be deterred by subjective judgments made by discontented parties."
Translation: the banished officials will be back in AIBA's good graces sometime in the not-too-distant future, and likely without a public announcement to that effect.
Atlas, Olympic boxing's most persistent and vocal critic, admits to not having watched a single round of the action from Rio. Then again, he said he didn't have to. Reports of the latest mess requiring cleanup were as predictable to him as morning sunrise. He also foresees the day when the IOC, weary of the never-ending drama involving boxing, simply decides to excise that area of malignancy.
"They are going to surgically remove certain sports," Atlas predicted. "They will get rid of boxing, to stop all the noise. I really believe that."
Atlas noted that he and NBC broadcast partner Bob Papa (who was reassigned to rugby in Rio) became aware prior to the London Olympics of a British Broadcast Company report the previous September that alleged someone from Azerbaijan, an oil- and mineral-rich former satellite country of the old Soviet Union, was prepared to pay millions of dollars to "buy" two Olympic gold medals in boxing.
The BBC report found documents showing a $9 million bank transfer, funneled through Switzerland, to a boxing organization owned by AIBA. Talk about your smoking gun …
"The story was never properly refuted," Atlas explained. "There were a lot of lingering questions. What that told me was that Bob and I had to be alert. Our first night, I mentioned the story in a journalistically responsible fashion. A lot of people would have stayed away from it, I know that, but I thought it would be irresponsible to say away from it. So I said, `Look, this is out there, I'm not pointing fingers. All I'm saying is I'm aware and now you're aware. Let the Games begin.' And the Games began."
They began with what Atlas said were "bad decisions. I mean, really bad decisions. I watched this guy from Japan (Satoshi Shimisu) knock down a guy from Azerbaijan (Magomed Abdulhamidev)  seven times and the Azerbaijan guy's point total kept going up! Bob and I were, like, `Can they really be this arrogant? This cold, this uncaring? Don't these people have any sense of right and wrong, that they can do this in front of the whole world?"
The outcry over the 22-17 computer-scored decision for Abdulhamidev was so intense that, in a rarity that can't be repeated given the no-protest rule now in place, AIBA reversed itself and upheld Japan's protest, giving Shimisu the victory he so obviously deserved. Curiously, less than two years after USA Boxing hired acclaimed former Cuba Olympic coach Pedro Roque Otano — he of the 35 Olympic medals, including 11 golds — in September 2012, he resigned to accept a better-paying position (drum roll, please) as the coach of Azerbaijan's national team. Roque Otano's team departed Rio with one silver and one bronze, the same as the U.S.
Atlas was not surprised to learn that no Olympic boxing was televised on over-the-air NBC, which accounts for around 90 percent of its total Olympic viewership. All the fights, including the gold-medal ones involving Shields and Stevenson, were on secondary outlets. He said NBC was attempting to "hide" Olympic boxing, and that (AIBA is) the most corrupt organization I've ever seen, and that's a very powerful statement coming from me because I've been in this business 40 years and seen a lot of bad stuff."
All of which begs a question: why did Atlas remain as NBC's color analyst through four Olympiads if what he had to wade through each time, as many as 278 bouts in a two-week period, was so objectionable?
"I got paid very well, but the honeymoon wore off," he responded. "The first one (in Sydney, Australia), I was, like, `Wow. They must think I'm very good at this.' If you get asked to do the Olympics, it's supposed to be a big honor. So I was glad to do it. Then I saw what it was. It's a marathon. By the time I got to the fourth one, I was done. I only did it because of Ebersol."
That would be Dick Ebersol, the former head of the NBC Sports Group and a man Atlas trusts implicitly, which is a club with few members. But Ebersol was gone, replaced for London by Mark Lazarus, which was the Olympics when Atlas saw what he saw and expressed it with no-doubt-about-it indignation, so much so that Wu called for Papa and him to be removed from ringside for the medal round bouts. They were given the choice of returning home immediately or calling those last few fights from a cramped studio Atlas described as "a closet."
"The new guy said (NBC) was standing behind me and that I was right to say what I had been saying," Atlas said. "I said, `OK, I'll finish the job. But I want something in return. Dick Ebersol hired me in 2000.We have a good relationship and I trust him. I have no idea if I can trust you.'
"He was a little taken aback by me saying that. I said, `But I know how to find out if I can trust you. I want your word, if I go into the studio and finish calling the fights, that before NBC ever broadcasts another Olympic boxing match that you will help me do something about this corruption. We can actually help these fighters that are being robbed one after another. They're falling on the canvas crying when their dreams are crushed. I'm tired of seeing it.
"This is what I want. I want you to go to the IOC – you pay a lot of money to them and they'll listen to you – and demand that they conduct a full investigation of AIBA before you ever do another Olympic boxing match. If you give me your word that you will do that, then you can march me into that tiny closet for the last two days and I'll call those fights.' He put his hand out, we shook and he said, `You have my word.'"
A month or so later, Atlas said he received a telephone call from someone "somebody pretty high up" at NBC and was confidentially told, `He's not going to keep his word.' I wasn't shocked, but I was disappointed."
Lazarus was not available for comment, but Christopher McCloskey, vice president of Communications for the NBC Sports Group, responded to Atlas' charges with an email that read, in part, "We met with AIBA and the IOC in Lausanne after London and reviewed the London tournament. AIBA took us through their plans to reform."
Now, about all that money that NBC pays to remain the network of the Olympics: in May, NBC Universal shelled out $7.75 billion for the exclusive broadcast rights to the six Olympiads from 2022 to 2032. That is a continuation of an association that began in 1992 in Barcelona, Spain, with two other Olympic rights packages prior to the most recent deal totaling $7.88 billion.
In an Aug. 13 conference call with reporters about Olympic TV viewership, Lazarus dismissed double-digit ratings drops from London by saying "This will be our most economically successful Games in history," and he defended the network's decision to "create our storytelling and our narrative," even if it meant holding events that could have been shown live in the afternoon for delayed prime-time slots.
But despite the Olympics' warts and blemishes, including those of the Quasimodo that is AIBA, Atlas is indisputably right about one thing. The wondrous feats of a Phelps, a Ledecky, a Bolt, a Biles, the powerhouse U.S. men's and women's basketball teams, and even the occasional epic failures of those who for whatever reason are blinded by the glare of a global spotlight, can't help but hold our attention. The Olympics are like a bacon double cheeseburger and ice cream sundae to dieters who can't resist gorging on a quadrennial treat that is irresistible if solely for the fact that it comes along only so often. That, or we simply are suckers for unvarnished sentiment served up with a side order of patriotic pride.
"If I could re-live anything, I would want to re-live that moment when I was on the medal stand," Sugar Ray Leonard, one of five gold medalists from the legendary 1976 U.S. Olympic boxing team in Montreal, said prior to a 40-year reunion with his surviving teammates in June, at the International Boxing Hall of Fame induction weekend in Canastota, N.Y. "Those Olympics were the best time of my life; I was young and everything seemed so exciting."
A lot of us aren't so young anymore, but far more cynical. Once we sought perfection in an imperfect world, hoping to glimpse it in an Olympic swimming pool, on the track or in the ring. Maybe it was never there in its entirety, only bits and pieces to fill in the gaps of our wildest imagination of what human beings are capable of doing.
Until something better or fairer comes along, that just might have to suffice.
The BWAA Shames Veteran Referee Laurence Cole and Two Nebraska Judges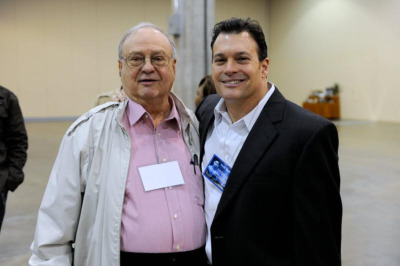 In an unprecedented development, the Boxing Writers Association of America has started a "watch list" to lift the curtain on ring officials who have "screwed up." Veteran Texas referee Laurence Cole and Nebraska judges Mike Contreras and Jeff Sinnett have the unwelcome distinction of being the first "honorees."
"Boxing is a sport where judges and referees are rarely held accountable for poor performances that unfairly change the course of a fighter's career and, in some instances, endanger lives," says the BWAA in a preamble to the new feature. Hence the watch list, which is designed to "call attention to 'egregious' errors in scoring by judges and unacceptable conduct by referees."
Contreras and Sinnett, residents of Omaha, were singled out for their scorecards in the match between lightweights Thomas Mattice and Zhora Hamazaryan, an eight round contest staged at the WinnaVegas Casino in Sloan, Iowa on July 20. They both scored the fight 76-75 for Mattice, enabling the Ohio fighter to keep his undefeated record intact via a split decision.
Although Mattice vs. Hamazaryan was a supporting bout, it aired live on ShoBox. Analyst Steve Farhood, who was been with ShoBox since the inception of the series in 2001, called it one of the worst decisions he had ever seen. Lead announcer Barry Tompkins went further, calling it the worst decision he has seen in his 40 years of covering the sport.
Laurence Cole (pictured alongside his father) was singled out for his behavior as the third man in the ring for the fight between Regis Prograis and Juan Jose Velasco at the Lakefront Arena in New Orleans on July 14. The bout was televised live on ESPN.
In his rationale for calling out Cole, BWAA prexy Joseph Santoliquito leaned heavily on Thomas Hauser's critique of Cole's performance in The Sweet Science. "Velasco fought courageously and as well as he could," noted Hauser. "But at the end of round seven he was a thoroughly beaten fighter."
His chief second bullied him into coming out for another round. Forty-five seconds into round eight, after being knocked down for a third time, Velasco spit out his mouthpiece and indicated to Cole that he was finished. But Cole insisted that the match continue and then, after another knockdown that he ruled a slip, let it continue for another 35 seconds before Velasco's corner mercifully threw in the towel.
Controversy has dogged Laurence Cole for well over a decade.
Cole was the third man in the ring for the Nov. 25, 2006 bout in Hildalgo, Texas, between Juan Manuel Marquez and Jimrex Jaca. In the fifth round, Marquez sustained a cut on his forehead from an accidental head butt. In round eight, another accidental head butt widened and deepened the gash. As Marquez was being examined by the ring doctor, Cole informed Marquez that he was ahead on the scorecards, volunteering this information while holding his hand over his HBO wireless mike. The inference was that Marquez was free to quit right then without tarnishing his record. (Marquez elected to continue and stopped Jaca in the next round.)
This was improper. For this indiscretion, Cole was prohibited from working a significant fight in Texas for the next six months.
More recently, Cole worked the 2014 fight between Vasyl Lomachenko and Orlando Salido at the San Antonio Alamodome. During the fight, Salido made a mockery of the Queensberry rules for which he received no point deductions and only one warning. Cole's performance, said Matt McGrain, was "astonishingly bad," an opinion echoed by many other boxing writers. And one could site numerous other incidents where Cole's performance came under scrutiny.
Laurence Cole is the son of Richard "Dickie" Cole. The elder Cole, now 87 years old, served 21 years as head of the Texas Department of Combat Sports Regulation before stepping down on April 30, 2014. At various times during his tenure, Dickie Cole held high executive posts with the World Boxing Council and North American Boxing Federation. He was the first and only inductee into the inaugural class of the Texas Boxing Hall of Fame, an organization founded by El Paso promoter Lester Bedford in 2015.
From an administrative standpoint, boxing in Texas during the reign of Dickie Cole was frequently described in terms befitting a banana republic. Whenever there was a big fight in the Lone Star State, his son was the favorite to draw the coveted refereeing assignment.
Boxing is a sideline for Laurence Cole who runs an independent insurance agency in Dallas. By law in Texas (and in most other states), a boxing promoter must purchase insurance to cover medical costs in the event that one or more of the fighters on his show is seriously injured. Cole's agency is purportedly in the top two nationally in writing these policies. Make of that what you will.
Complaints of ineptitude, says the WBAA, will be evaluated by a "rotating committee of select BWAA members and respected boxing experts." In subsequent years, says the press release, the watch list will be published quarterly in the months of April, August, and December (must be the new math).
Check out more boxing news on video at The Boxing Channel
In Boxing, the Last Weekend of July was Chock Full of Surprises
The first upset of last weekend occurred in an undercard bout on the big show at London's O2 Arena. David Allen, a journeyman with a 13-4-2 record, knocked out previously undefeated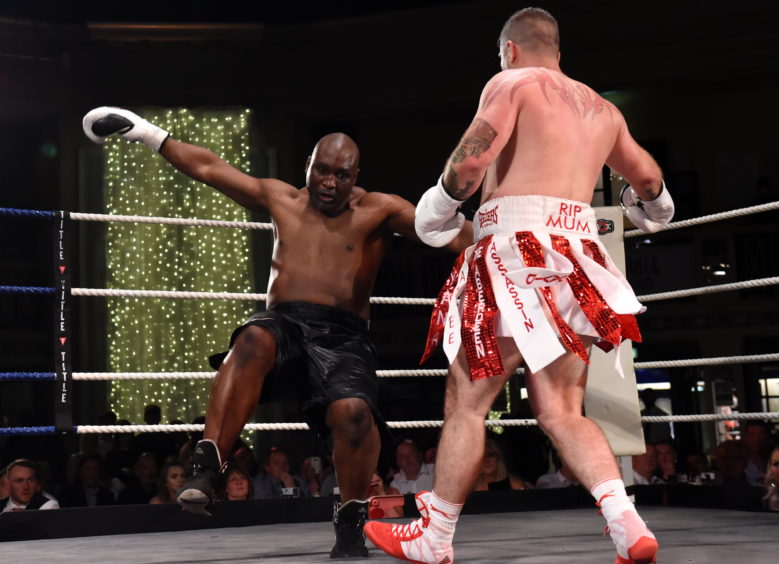 The first upset of last weekend occurred in an undercard bout on the big show at London's O2 Arena. David Allen, a journeyman with a 13-4-2 record, knocked out previously undefeated Nick Webb (12-0, 10 KOs) in the fourth round. Allen said that he intended this to be his final fight, but will now hang around awhile.
In hindsight, this was an omen. Before the show was over, upsets – albeit mild upsets – were registered in both featured bouts. Dereck Chisora, trailing on the scorecards, stopped Carlos Takam in the eighth. Dillian Whyte outpointed Joseph Parker. And later that same day, in Kissimmee, Florida, Japanese import Masayuki Ito made a big splash in his U.S. debut, beating up highly touted Christopher Diaz.
– – – –
Joseph Parker is quite the gentleman. Following his loss to Dillian Whyte, Parker was gracious in defeat: "I say congratulations to Dillian. I gave it my best. The better man won."
In case you missed it, Whyte survived a hoary moment in the final round to win a unanimous decision. Most everyone agreed that the decision was fair but there were a few dissenters. Well known U.K. boxing pundit Steve Bunce said, "I thought Parker deserved a draw." Bunce noted that the scribes sitting near him were in complete accord that the most lopsided score (115-110) was far too wide.
We've seen fighters grouse that they were robbed after fights that were far less competitive. Parker's post-fight amiability was all the more puzzling considering that he had a legitimate beef that referee Ian John Lewis was too lax, enabling Whyte to turn the contest into a street fight.
Parker's trainer Kevin Barry was all on board with the selection of Lewis. "He's a very highly qualified guy who I think is the best British referee," he said. But Barry changed his tune after the fight, saying that there were at least two occasions when Lewis should have deducted a point from Whyte.
Veteran Australian boxing writer Anthony Cocks said that going forward, Parker, a soft spoken, mild mannered man, needs to have more of a mongrel in him. Cocks noted that when Whyte transgressed, Parker's response was to look at the ref with a bemused expression. The first time that Whyte bent the rules, opined Cocks, Parker should have hit him in the balls.
– – – –
Top Rank hasn't had much luck with their Puerto Rican fighters lately. First there was Felix Verdejo. Hyped as the next Felix Trinidad, the 2012 Olympian was 22-0 when his career was interrupted by a motorcycle accident. He won his first fight back in Puerto Rico, but was then exposed by Tijuana's unheralded Antonio Lozada Jr. who stopped him in the 10th round at the Theater of Madison Square Garden on St. Patrick's Day, 2018.
More recently, Top Rank gave a big build-up to Christopher Diaz, but Diaz, the 2016 ESPN Deportes Prospect of The Year, also hit the skids after starting his pro career 23-0. Diaz was upset on Saturday by Masayuki Ito in a match sanctioned for the vacant WBO 130-pound title.
Unlike Verdejo, Diaz was still standing at the final bell, but he was taken to the cleaners by his Japanese opponent who won comfortably on the scorecards.
– – – –
Russia's Vladimir Nikitin made his pro debut on the Diaz-Ito undercard. Nikitin won every round of a 6-round contest.
If the name sounds vaguely familiar, this is the guy who defeated top seed Michael Conlan in a quarterfinal bantamweight match at the Rio Olympics. The decision, which Conlan greeted with a middle finger salute to the judges, was widely seen as a heist.
In signing new prospects, Top Rank honcho Bob Arum likes to gather up fighters who compete in the same weight class as fighters that he already controls. This sets up a scenario where he can double dip, extracting a commission from the purse of both principals.
The cluster is most pronounced in the lower weight classes. These fighters, listed alphabetically, are currently promoted or co-promoted by Top Rank: junior bantamweight Jerwin Ancajas (31-1-1), junior featherweight Michael Conlan (8-0), featherweight Christopher Diaz (23-1), super bantamweight Isaac Dogboe (19-0), super bantamweight Jessie Magdaleno (25-1), super bantamweight Jean Rivera (14-0), featherweight Genesis Servania (31-1), bantamweight Shakur Stevenson (7-0), bantamweight Antonio Vargas (7-0), featherweight Nicholas Walters (26-1-1).
The aforementioned Nikitin launched his pro career as a featherweight.
– – – –
In July of 2004, Danny Williams knocked out Mike Tyson in the fourth round at Louisville. Iron Mike had one more fight and then wisely called it quits. Williams had 48 more fights, the most recent coming last weekend in Aberdeen, Scotland.
Williams was stopped in the 10th round by a local man, 35-year-old Lee McAllister, whose last documented fight had come in 2013. In that bout, McAllister, carrying 140 pounds, outpointed a Slovakian slug in a 6-round fight. During his hiatus from boxing, McAllister (that's him in the red and white trunks), served a 9-month prison sentence for assaulting a patron while working in an Aberdeen kebab shop.
Danny Williams' weight wasn't announced, but in his three fights prior to fighting McAllister he came in a tad north of 270 pounds. He reportedly out-weighed McAllister by 4 stone (56 pounds), likely a loose approximation.
Williams is a product of Brixton, the hardscrabble Afro-Caribbean neighborhood in South London that also spawned Dillian Whyte. But he has no intention of going back there. After the McAllister fight, in which he was knocked down three times, he said he was retiring to Nigeria where he had a job waiting for him as a bodyguard.
– – – –
The ink was barely dry on the weekend's events when news arrived that Tyson Fury was close to signing for a December bout with WBC heavyweight titlist Deontay Wilder. On social media, Fury said the deal was almost done and Fury's promoter Frank Warren confirmed it while saying that it was conditional on Fury looking good when he opposes Francesco Pianeta on Aug. 18 at the Windsor Park soccer stadium in Belfast. Fury vs. Pianeta underpins Carl Frampton's WBO featherweight title defense against Luke Jackson.
As to whether he would be ready to defeat Wilder after only two comeback fights, Fury, who turns 30 this month, said he was ready to beat Wilder on the day he was born.
Deontay Wilder is disappointed that his dream match with Anthony Joshua won't happen until next spring at the earliest, but there are plenty of options out there for him and more of them for him to ponder after this past weekend's events.
Cuban southpaw Luis Ortiz looked good against Razvan Cojanu, dismissing his hapless Romanian adversary in the second round on the Garcia-Easter card in Los Angeles.
After the bout, WBC prexy Mauricio Suliaman gave Wilder his blessing to skirt his mandatory against Dominic Breazeale for a rematch with Ortiz.
Presumably that also applies if Wilder accepts promoter Eddie Hearn's offer for a match with Dillian Whyte. The WBC now lists Whyte as their "silver" champion and has bumped him ahead of Breazeale into the #1 slot in their rankings. And then there's Jarrell "Big Baby" Miller who has an Eddie Hearn connection and is a more interesting opponent than Breazeale.
If Wilder vs. Fury is a go, say Fury and Warren, it will be held in December in New York or Las Vegas. We make New York the favorite. The only good date in Las Vegas in December for an event of this magnitude is Dec. 1 and that's only because Thanksgiving arrives early this year. The National Finals Rodeo, a 10-day event which fills up the town, arrives on Dec. 6, eliminating the next two weekends. And when the rodeo leaves, Christmas is right around the corner. Historically, boxing promoters shy away from putting on a big show right before Christmas on the theory that fight fans have the "shorts," having exhausted their discretionary income on Christmas gifts.
There are some interesting fighters competing in the upper tier of the heavyweight division and a slew of intriguing prospects coming up the ladder. The division hasn't been this exciting since the Golden Age of Ali, Frazier, Foreman, et al. Enjoy.
Check out more boxing news on video at The Boxing Channel
Les Moonves, Hero of Mayweather-Pacquiao Deal, Now Cast as a Villain
"He refused to take 'no' for an answer."
That comment, offered in praise of Les Moonves for the pivotal role the chairman and CEO of CBS Corporation played in helping make the May 2, 2015, megafight pairing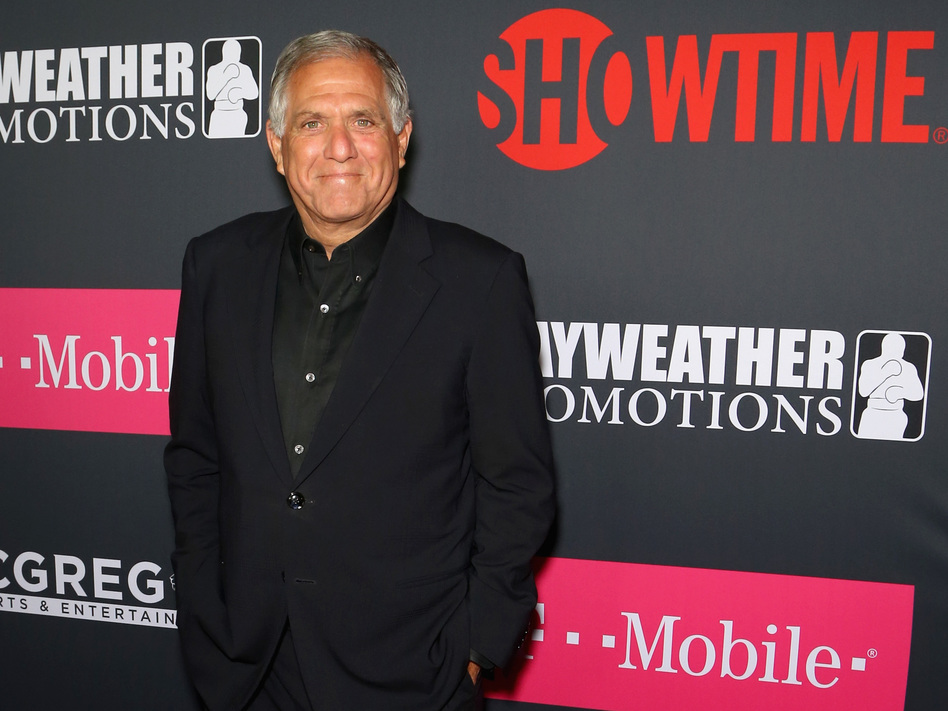 "He refused to take 'no' for an answer."
That comment, offered in praise of Les Moonves for the pivotal role the chairman and CEO of CBS Corporation played in helping make the May 2, 2015, megafight pairing Floyd Mayweather Jr. and Manny Pacquiao, has taken on a more sordid connotation in light of the avalanche of accusations of sexual impropriety that have thrust the 68-year-old Moonves into the unwelcome company of such accused high-visibility miscreants as Bill Cosby, Harvey Weinstein, Charlie Rose, Bill O'Reilly and Matt Lauer.
But while the other aforementioned power players have been fired or indicted, their reputations in tatters, Moonves remains on the job as one of the most influential and highest paid (a reported $70 million in 2017) media executives in the United States. Despite a damning article authored by Ronan Farrow in The New Yorker that details numerous instances of bad behavior ranging from merely dubious to criminally actionable, and to which Moonves himself has admitted to some extent, CBS on Monday issued a statement of support that seemed to catch the editors of Variety somewhat off-guard. The entertainment publication's opening paragraph reads thusly: "In a surprise move, CBS' board of directors is keeping Leslie Moonves as chairman-CEO even as it launches a probe of sexual assault allegations leveled against him by six women in a New Yorker expose."
Why should still another story of alleged sexual misconduct by an older man seeking to exert improper control over younger women be of any significance to a fight audience? Well, normally it wouldn't, except for Moonves' position, which includes a say in the direction of Showtime's increasingly important boxing operation if he so chooses. When negotiations for Mayweather-Pacquiao, a pay-per-view event which was to be co-produced by Showtime and HBO, hit a snag, Moonves insinuated himself into the discussion because it made financial and logistic sense for him to do so. CBS/Showtime had entered into a six-bout, $250 million deal with Mayweather, and three of the four fights held to that point had underperformed. Subsequently, the prevailing belief in CBS/Showtime's executive offices was that Mayweather's long-delayed showdown with Pacquiao was not only advisable, but absolutely necessary to stanch the flow of red ink.
"Without Les Moonves, this fight wouldn't have had a prayer of happening," Top Rank chairman and CEO Bob Arum, a longtime friend of Moonves, said after the last "i" had been dotted and the last "t" crossed. "The real hero in getting this done is Les Moonves."
And this from Stephen Espinoza, Showtime Sports' executive vice president and general manager, tossing another verbal bouquet to his boss: "One of the main reasons this deal got done, when maybe other ones didn't, was having Les Moonves as part of the process. He was deeply committed to making this deal. He is someone that all parties in this negotiation respected. He was really the catalyst for seeing this through. He refused to take `no' for an answer from any side. He was there making sure that the parties came together in a successful and cooperative manner."
But while the high-level wheeling and dealing to finalize Mayweather-Pacquiao was done behind closed doors, so too were those instances when Moonves was attempting to arrange a private deal with a female subordinate whose career he could either advance or stymie. One such occasion allegedly involved writer-actress Ileana Douglas, who was summoned to Moonves' office to discuss matters involving a television project in which she was to have starred. The New Yorker story quotes Douglas' heightening discomfort as Moonves made coarse and physical advances toward her.
"At that point, you're a trapped animal," Douglas said of the incident. "Your life is flashing before your eyes. It has stayed with me the rest of my life, that terror."
After The New Yorker story came out, Moonves apologized, sort of, to the six women who told Farrow that the CBS bigwig had sexually harassed them. All claimed he became cold and hostile after they rejected his advances, and that they believed their careers suffered as a result.
In a statement, Moonves said, "Throughout my time at CBS, we have promoted a culture of respect and opportunity for all employees, and have consistently found success elevating women to top executive positions across our company. I recognize that there were times decades ago when I may have made some women uncomfortable by making advances. Those were mistakes and I regret them immensely. But I always understood and respected – and abided by the principle – that `no' means `no,' and I have never misused my position to harm or hinder anyone's career … We at CBS are committed to being part of the solution."
What makes the furor that has suddenly swirled up around Moonves all the more curious is his prominent support for the #MeToo movement and other feminist causes. In December, he helped found the Commission on Eliminating Sexual Harassment and Advancing Equality in the Workplace. A month prior to that, at a conference in November, he said, "I think it's important that a company's culture will not allow for (sexual harassment). And that's the thing that's far-reaching. There's a lot we're learning. There's a lot we didn't know."
There's a lot we didn't know? Oh, for sure. We didn't know for a very long time that TV's favorite father figure, now-81-year-old Bill Cosby, would be classified as a sexually violent predator by a Pennsylvania court. Cosby is due to be sentenced Sept. 24 on three counts of aggravated indecent assault, and his alma mater, Temple University, rescinded the honorary Ph.D. it conferred upon him in 1991. The Cos resigned his spot on Temple's  Board of Trustees in 2014, after 32 years, amid accusations that he sexually assaulted dozens of women over decades.
We also didn't know that Harvey Weinstein, 66, the co-founder of Miramax, would be dismissed from the company and be expelled from the Academy of Motion Picture Arts and Sciences after the New York Times ran a story on Oct, 5, 2017, detailing decades of allegations against him by over 80 women. It would seem that the most important piece of furniture in Weinstein's office was not his desk, but the proverbial casting couch.
One of the more intriguing developments in the widening scandal involved TV newsmen Bill O'Reilly and Matt Lauer. In September 2017, O'Reilly, fired by Fox News for a series of alleged sexual improprieties, appeared as a guest on NBC's Today show, where he told host Matt Lauer that his dismissal was "a hit job – a political and financial hit job." Two months later, Lauer was canned by NBCUniversal after it was found he had an inappropriate sexual relationship with another much more junior NBC employee. Three additional women subsequently made complaints against Lauer.
Boxing is a physical sport, maybe the most physical there is, and in most cases the transgressions committed were by fighters who resorted to brute force, the fastest way to bring cops and attorneys into the equation. Think Tony Ayala Jr. spending 17 years behind bars for rape, a conviction that came on the heels of a previous incident in which he broke a teenage girl's jaw after he made unwanted advances toward her in the restroom of a drive-in theater. But it might be argued that those who seek to have their way with women by exercising a different kind of power are just as much or even more reprehensible, an affront not only to the females they view as disposable objects but to any man who would not want to see his mother, wife or daughter treated so shabbily.
According to CBS, there have been no misconduct claims and no settlements against Moonves during his 24 years at the network. He deserves, as everyone does under the American system of jurisprudence, the presumption of innocence. But given the current landscape befouled by others who apparently felt that they could do whatever they wanted because they always had gotten away with it, sticking with the status quo might send the wrong message.
Check out more boxing news on video at The Boxing Channel