Ten Notable Boxers From Nebraska Not Named Terence Crawford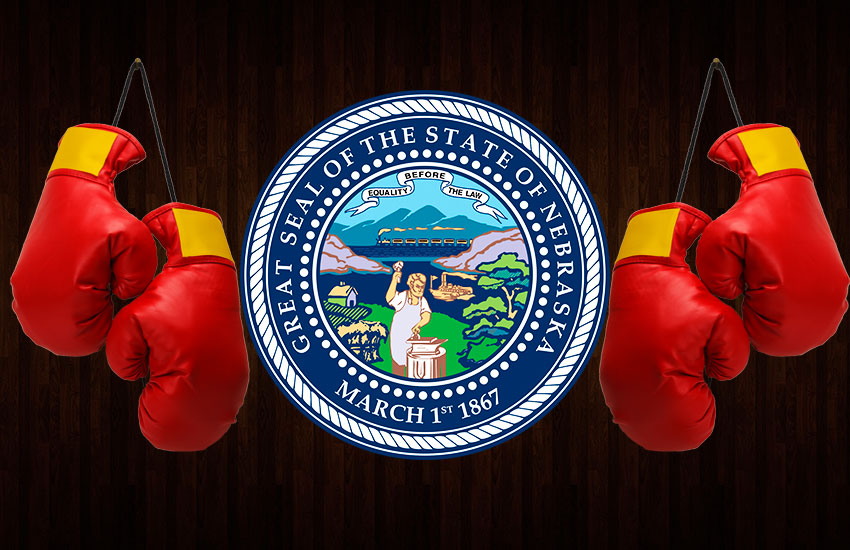 Terence Crawford meets Namibia's Julius Indongo at the Pinnacle Bank Arena in Lincoln, Nebraska on July 19th on ESPN. At stake are all the meaningful belts in the 140-pound division and for Crawford something more – a chance to cement his status as one of the top pound-for-pound fighters on the planet.
Regardless of whether he wins or loses or what he accomplishes in the next few years, Omaha's Crawford will reign supreme as the best boxer to emerge from the state of Nebraska. Granted, there isn't a whole lot of competition. The Cornhusker State, historically rural, lacks the demographic components one associates with a high incidence of prizefighters. However, there have been some very solid practitioners of the manly art with Nebraska ties and with Crawford riding so high, now would seem to be a good time to excavate them from the dustbin of history and acknowledge them.
Here are ten notable boxers who sprung from the soil of Nebraska. They are listed in order of notability, needless to say a subjective exercise.
Ace Hudkins, Valparaiso (68-20-13, 25 KOs)
Before Terence Crawford arrived on the scene, Ace Hudkins was unimpeachably the best boxer spawned in the Cornhusker State.
Born in Valparaiso, Hudkins made his pro debut in Lincoln in 1922 at age 16 and fought all over Nebraska during his tenderfoot days, appearing in such burgs as Alliance, Bridgeport, Central City, McCook, Tecumseh, and Wahoo. Twelve bouts into his pro career his record stood at 3-3-6, hardly the template of a man who would go on to become one of the most celebrated boxers of his era. But Hudkins got better as the competition got stiffer and became a big box office attraction in New York and Los Angeles.
Paul Gallico, one of America's most well-known sportswriters, about used up all the adjectives in his knapsack when he wrote that Hudkins was "tough, hard, mean, cantankerous, combative, fast, courageous and filled at all times with bitter and flaming lust for battle." He might have added that the Nebraska Wildcat, as he was dubbed, wasn't averse to bending the Queensberry rules.
In 1928, Hudkins challenged middleweight champion Mickey Walker at Comiskey Park, the home of the Chicago White Sox. Walker, who would be inducted into the International Boxing Hall of Fame with the inaugural class of 1990, won a split decision, but the consensus was that Hudkins was robbed. The multitude, which watched the fight in a driving rain, booed loudly when the verdict was announced. The rematch the next year in Los Angeles, which Walker won fairly, set a California record for gate receipts that stood for eighteen years.
Hudkins, who reportedly retired a millionaire, invested his ring earnings wisely. With several of his brothers he ran a thriving California company that leased horses and buckboards and such to producers of movie and TV westerns. He died in 1973 in Hollywood at age sixty-seven after a long battle with Parkinson's disease.
Ed "Bearcat" Wright (70-24-19, 42 KOs)
Born in 1897 in Brazoria, Texas, Wright represented Omaha throughout a career that lasted from 1919 to 1936. While still a raw novice he had four fights with venerable Sam Langford, the legendary Boston Tar Baby. There was an extenuating circumstance. Nebraska's ban on interracial matches wasn't repealed until 1923.
Wright likely had many more fights than those which have been documented. And don't be fooled by his record. In his day, men of his hue had to "do business" to put food on the table. He was stopped in four rounds by future heavyweight champion Primo Carnera at Omaha's minor league baseball park in 1932, but the outcome was almost certainly prearranged.
Wright had 30 fights in Nebraska rings and fought three other former or future world champions (Jack Johnson, Mickey Walker, and Max Baer). His son, also known as Bearcat Wright, was 8-0 as a pro boxer and had numerous regional and tag team titles bestowed upon him as a professional wrestler.
Luther McCarty (19-4-2, 15 KOs)
The White Hope Era paralleled the heavyweight title reign of Jack Johnson which lasted from Dec. 26, 1908 to July 4, 1915. The Caucasian hopefuls that tumbled out of the chute were a motley lot, but McCarty was legit.
Depending on the source, McCarty was born on a farm 30 miles southwest of Lincoln, on a ranch near McCook, or in a hollow somewhere in Hitchcock County. We'll take it on faith that he was actually born in Nebraska and had an emotional tie to the state.
It appears that McCarty was left to his own whiles at a very young age, whereupon he bummed around the country taking odd jobs while sating his wanderlust. He was in his late teens when he came to the fore in Los Angeles. De Witt Van Court, one of America's foremost boxing authorities, asserted that he showed considerably more promise than former champions Jim Corbett and Jim Jeffries at the same age.
McCarty died in the ring in 1913 at age twenty-one in Calgary, Alberta, in the first defense of his White Heavyweight Title. The punch that felled him didn't appear to pack much force, but it fractured his neck. He never fought in Nebraska but engaged in 4-round exhibitions with his traveling foil in opera houses in Lincoln and Omaha.
Ron Stander (38-21-3, 29 KOs)
During his fighting days, Stander hung his hat across the river from Omaha in Council Bluffs, Iowa; hence his nickname, the Bluffs Butcher. But Stander trained in Omaha, had twenty-six fights in Omaha, and settled in Omaha after leaving the sport.
In his 10th pro fight Stander knocked out Earnie Shavers, in hindsight a monster upset as Shavers came to be recognized as one of the hardest punchers in the history of the heavyweight division.
Stander's record stood at 23-1-1 when he challenged Smokin' Joe Frazier for the world heavyweight title at the Omaha Civic Auditorium in 1972 in what arguably ranks as the biggest single day non-football sporting event in the history of the Cornhusker State. He lasted only four rounds, but went out on his shield.
Art Hernandez, Sidney (46-20-2, 13 KOs)
The second oldest of the four fighting Hernandez brothers, the late Art Hernandez won five Nebraska Golden Gloves titles before turning pro in 1961. The former Sidney, Nebraska schoolboy had twenty fights in Omaha rings and fought extensively overseas, including five trips to France.
In 1964, Art Hernandez boxed legendary (albeit long-in-the-tooth) Sugar Ray Robinson to a draw at the Omaha Civic Auditorium. In 1969, he came out on the short end of a fight with former five-time world champion Emile Griffith, losing a split decision.
In retirement, Art Hernandez was the chief of security at Omaha's Douglas County Hospital.
Ferd Hernandez, Sidney (35-10-4, 7 KOs)
The oldest of the brothers, Ferdinand "Ferd" Hernandez won the National Golden Gloves welterweight title in 1960 as a member of the Omaha team that won the team title over the favored Chicago contingent.
Ferd had three of his first five pro fights in Omaha before being lured away by the siren song of Las Vegas. In 1965 he won a 10-round decision over Sugar Ray Robinson. Late in his career he went the distance with future Hall of Famers Nino Benvenuti and Luis Rodriguez.
In retirement, Hernandez became a world-class referee. He refereed four world title fights including the 1975 bout between Muhammad Ali and Ron Lyle. He died in 1996 at his brother Art's home in Omaha at age fifty-five.
(Note: Dale Hernandez, the youngest of the fighting Hernandez brothers, had the most natural talent. Unlike his brothers, he could knock a man out with one punch. He isn't included here because he was born and raised in Pierre, South Dakota.)
Carl Vinciquerra, Omaha (45-5-5, 25 KOs)
Vinciquerra took a leave from Creighton University where he was the starting fullback on the varsity football team to pursue his dream of Olympic glory. He represented the U.S. in the light heavyweight division at the 1936 Berlin games after winning a National Golden Gloves title.
Vinciquerra had most of his early fights in Chicago but had 16 fights in Omaha rings where he scored three wins over his former Creighton teammate and amateur rival Paul Hartnek.
Vince Foster, Omaha (30-4-1, 19 KOs)
A 1946 Midwest Golden Gloves champion, Foster, a welterweight, made a big splash in his debut as a Madison Square Garden headliner, overwhelming rugged 54-fight veteran Tony Pellone en route to a seventh round stoppage. "It was the most exciting victory scored in the Garden since Sandy Saddler's knockout of Willie Pep in October (of the previous year)," said the ringside correspondent for the Associated Press.
Half Irish and half Native American, Foster was here and gone in a flash. In his next outing at New York City's temple of fistiana, he was knocked out in the opening round by future world title challenger Charley Fusari. Two months later, he died when his car plowed into the back of a cattle truck in Pipestone, South Dakota, where he was visiting his two half-siblings who were enrolled in the Santee Sioux Indian boarding school. Akin to the ill-fated Luther McCarty, he was only 21 years of age.
Glen Lee, Edison (56-20-5, 22 KOs)
Born in the flyspeck village of Edison, not far from Grand Island which he eventually called home, Lee, a welterweight, made his pro debut in Omaha in 1933 and had thirteen of his first twenty-one fights in Nebraska rings before heading west where he became a popular attraction at LA's Olympic Auditorium.
His career was winding down when he fought a rubber match with the ultra-talented Ceferino Garcia on Garcia's home turf in Manila. Lee was TKOed in the 13th frame in what is recognized as the first world title fight ever held in the Philippines.
Lee's younger brother Don Lee was a welterweight contender during the 1940s.
Morrie Schlaifer, Omaha, (49-40-6, 25 KOs)
Before he regressed into a trial horse, Schlaifer was one rough customer. Active from 1920 through 1927, he fought all the top welterweights of his day. His best win came in 1925 when he stopped future welterweight champion Pete Latzo in the third round on Latzo's turf in Wilkes-Barre, Pennsylvania. (In a pro career that numbered 147 fights, Latzo was stopped only twice.)
Schlaifer holds the record for most fights in Nebraska (42). Thirty-nine of those fights were in Omaha.
NOTE: Records include newspaper decisions.
Honorable Mention: JOHNNY SUDENBERG – He lost his last 13 documented fights, plunging his ledger into the red, but the great Jack Dempsey, on his way up the ladder, found the Omaha Swede a tough nut to crack. They fought three times in bouts staged in Nevada mining camps. Dempsey won the last but the first two, both vicious encounters, were recorded as draws.
Honorable Mention: PERRY "KID" GRAVES – Hailing from Red Bluff in Cass County, near Plattsmouth, Graves laid claim to the world welterweight title in 1914 with a second round stoppage of five-time rival Johnny "Kid" Alberts (aka Albert Miskowitz) in Brooklyn. He continued fighting for 11 more years but never had another bout packaged as a title fight – such were the vagaries of his times.
Disqualified: MAX BAER — A murderous puncher and briefly the world heavyweight champion, the "Livermore Larruper" was born in Omaha but grew up on a ranch in Livermore, California, near Stockton, where he made his pro debut. He never fought in Nebraska.
Special Citation: BRUCE "THE MOUSE" STRAUSS — If Strauss had a business card, it likely read "have gloves, will travel." During his 14-year career (1976-1989) the affable leather-pusher, born and bred in Omaha, fought in twenty-three states, five Canadian provinces, and eight foreign countries. Dubbed the Prince of Palookas by the celebrated sportswriter Rick Reilly, Strauss appeared on the David Letterman Show where he recounted the time that he was knocked out twice in one night, the second under the pretense of being his twin brother.
Check out more boxing news on video at The Boxing Channel.
Art of Boxing Series – Tim "Desert Storm" Bradley (Part Two)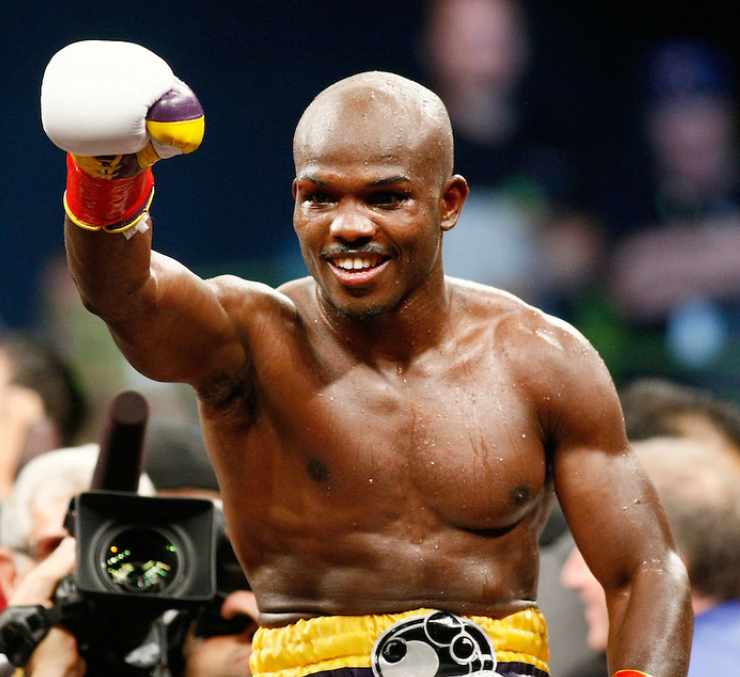 Tim Bradley appeared on the professional boxing circuit like an unpinned grenade and exploded on the Southern California scene.
When Bradley began fighting regularly under the Thompson Boxing banner and defeating veterans and fellow prospects with ease, the biggest questions were how far can he go and where did he come from?
Thompson Boxing Promotions was barely in its fourth year of existence and suddenly and surprisingly had a fighter with amazing fighting skills and an aptitude to match. The matchmaker and head of operations Alex Camponovo was handed the duty of guiding the early career of Bradley.
It was quite an experience to see Bradley perform on club shows in Ontario and see him electrify audiences with his abundance of talent. It was simply no-contest as he buzz-sawed through the competition with his speed and quick reflexes.
I remember wondering how the bigger boxing promotion companies missed signing Bradley. At the time, Top Rank and Don King Productions were at the top of the heap and Main Events had some pretty good fighters too. Golden Boy Promotions had started a few years earlier but was in its infant stage.
So how did every one of these companies miss Bradley?
One thing that did seem apparent was his size. He was small at 140 pounds and too muscular to drop down to 135-pound lightweight. Though he showed outstanding speed, his power was not what other fighters at the super lightweight class were able to do and that's to deliver eye-popping knockouts.
But Bradley could out-box almost anyone's socks off and not by running.
Thompson Boxing's matchmaker Camponovo, who was also brand new to the boxing world, realized he needed to move Bradley quickly. Both Camponovo and Bradley were relatively unknown to the boxing powers and that was an advantage early.
Conversely, being new to the game caused unexpected problems.
The first time Thompson Boxing staged a Bradley fight outside of his power base in the Inland Empire, problems arose. A fight card was held at the L.A. Athletic Club in downtown Los Angeles and Bradley was set to face a Brazilian fighter named Marcos Andre Rocha Costa.
According to his record he had one fight and one loss. But no way to verify if that was indeed Rocha Costa. When he appeared in the boxing ring, the Brazilian was about seven inches taller and a southpaw.
Bradley walked into the ring on July 21, 2005 eager to please the crowded venue that had people hanging over the side of an elevated running track that surrounded the ring. Everyone was excited.
Immediately both fighters engaged in high volume punching and it was apparent that the taller Brazilian was extremely talented. Around the third or fourth round, Rocha Costa connected solidly and buzzed Bradley who teetered a bit. It could have been the end. Instead, Bradley erupted in the next round and slipped into another gear that Rocha Costa could not match. Referee Pat Russell stopped the fight as Bradley had battered his way to victory by knockout.
It was an impressive turnaround.
After the fight, the Brazilian fighter surprisingly said he had seven wins and one loss. Both Bradley and Camponovo had dodged a tremendous bullet.
Bradley returned to the Inland Empire and racked up more wins at the Doubletree Hotel and Omega Products International, including a victory that handed him the WBC Youth title that ranked him in the top 20. Those wins also led to a co-promotional deal with Gary Shaw Productions who had a television deal with Showtime.
But first, he needed to beat Africa's Nasser Athumani who had 24 pro fights and 17 wins by knockout when they met on April 13, 2007.
"I fought a guy named Athumani, an African guy, and he hit hard like a son-of-a-gun. That guy could punch," said Bradley about the southpaw slugger from Kenya. "He had more knockouts than I had fights and he hit me with an uppercut in the first round. I ended up stopping him but I don't remember anything about the fight. I was out man."
Another big moment arrived a few months later on July 27, 2007 when he met Mexico's rising star Miguel "El Titere" Vazquez who had only one loss. That single Vazquez loss was on his pro debut against a youngster named Saul "Canelo" Alvarez. He had not lost another fight since when he stepped in the outdoor boxing ring at Omega Products International in Corona, California.
"He broke my rib, man. I fought from the second round on with a broken rib," said Bradley of his confrontation with Vazquez who would later become a world champion in the lightweight division.
Bradley was promised a world title shot if he could defeat Vazquez. When he suffered the broken rib early in the fight, his trainer Joel Diaz asked him if he wanted to stop the fight and lose his place in line for the world title
"I had to bite the bullet or the title and everything we worked for was down the drain if I quit. I had to fight. I had to bite down and go through the pain and it hurt every time I threw a punch. Vazquez had no clue he hurt my ribs. I didn't show it. We were taught that. He was extremely tough," said Bradley of that fight against the future lightweight world champion.
Bradley won the fight by unanimous decision using primarily a jab.
World Titles or Bust
Junior Witter was a clever switch-hitting speedster in the mold of Prince Naseem Hamed and grabbed the WBC super lightweight title with a unanimous decision over DeMarcus "Chop, Chop" Corley. He was coming off back-to-back knockout wins over Arturo Morua and Vivian Harris when he met Bradley in Nottingham, England on May 10, 2008.
Bradley and his team arrived early and immediately discovered that being the challenger was indeed a challenge.
First, his corner man Samuel Jackson was denied entry into the country because of his name. The actor Samuel Jackson had been banned from returning to the United Kingdom for an earlier incident. So, when Bradley's corner man of the same name arrived, he was blocked at the airport for a long while until the mix-up was cleared. Then, when they arrived for their room, they discovered it was too small for everyone to fit.
No problem, they just found more rooms.
Bradley confessed to being totally prepared for Witter. He also knew that he was unknown to the champion and the crowds expecting to see Witter blow out the American called "Desert Storm."
"It was one of those things. They didn't know me. When you fight guys from other countries you don't know what they have," said Bradley who had prepared diligently for Witter for more than a year studying film.
As an amateur Bradley was taught by Hall of Fame trainer Al Mitchell to study film of prospective opponents. He had sat with the trainer many times as an amateur in Marquette, Wisconsin looking at tapes of other fighters and breaking down their strengths and assets.
Bradley retained the habit of studying opponents and used it as a weapon. When he faced Witter he was more than prepared for battle despite the crowd.
"I would study him every night for at least an hour and a half. I would just try to come up with a game plan," said Bradley. "He was so awkward there wasn't one thing I could do. But he made mistakes pulling back. I had to set things up. I knew I had a bigger gas tank. He would fade in the second half and I had to come out stronger in the second half."
Witter was also open for an overhand right and Bradley connected in the sixth round to change the momentum drastically and push the fight in his own favor. After 12 rounds Bradley was declared the winner by split decision.
"I caught him by surprise," said Bradley. "He didn't know anything about me."
Neither did American fans at the moment, when Bradley returned to his own country with the WBC title wrapped around his waist. But that would change quickly as he faced a murderer's row in the super lightweight division.
Beginning in September 2008, Bradley faced Edner Cherry, WBO titlist Kendall Holt, Nate Campbell, undefeated Lamont Peterson, undefeated Luis Abregu, undefeated Devon Alexander and then Joel Casamayor in succession and emerged without a defeat.
In two of the fights against Peterson and Alexander, the Palm Springs area fighter was the underdog and passed each foe with dominating performances.
It was hefty stuff but, after Casamayor, his next fight would be the test of all tests when he met Manny Pacquiao at the MGM Grand in Las Vegas on June 9, 2012.
Pacman and Marquez
Pacquiao had just defeated Mexico's masterful counter-puncher Juan Manuel Marquez by majority decision in yet another close fight in their third meeting. The speedy southpaw was looking for someone other than Marquez and signed to fight Bradley on June 2012.
In a match that featured two speedy and under-sized welterweights, Bradley seemed more energetic throughout the 12-round fight while Pacquiao seemed to take his foot off the pedal for two minutes each round. Then the Filipino superstar would increase the intensity in the last minute or so and attempt to basically steal the round.
It worked with one judge, but two others saw Bradley the more dominant fighter and he won the WBO welterweight title by split decision. Pacquiao and his fans were incensed and to this day Bradley gets attacked through social media by the keyboard minions whenever the subject arises.
"The first fight was the biggest disappointment and that changed me. It was actually a blessing and a curse at the same time. I got my opportunity to fight Manny Pacquiao and be able to make big time money," said Bradley about the after-effects. "But after the fight I was ridiculed and demonized. But now there is nothing that can faze me. It's turned me into a man that can accept any kind of criticism. It doesn't matter what anybody says to me. The curse is I would never have that victory. It would never be fulfilling to me."
But it's in the record books. Forever.
That fight changed Bradley and also might have changed Pacquiao too. Right after the Bradley loss, he signed to fight Marquez a fourth time six months later. Pacquiao exchanged knockdowns with the Mexican fighter and then ran into a Marquez right cross that knocked him out. It was the most decisive win between the two.
Pacquiao would fight Bradley again in two rematches but not before the Palm Springs fighter defeated Marquez by split decision on October 2013. It remains Bradley's most satisfying win of his career.
"I beat Marquez after he knocked Manny out," said Bradley of his fight with Marquez that took place at the Thomas & Mack Center in Las Vegas on October 2013. "That was my most fun fight."
Bradley said he had always studied Marquez, especially in his fights against Pacquiao; and he picked up a few clues about the Mexican counter-puncher that he calls "the perfect fighter" and one of the best in boxing.
"I countered the counter. Fighters at the top level, every time your hand leaves your face you got to expect something to come back. They have a high IQ and are quick on the trigger," said Bradley about fighting top opposition. "Marquez is probably the second- best counter puncher. Floyd (Mayweather) is the best. I knew something was going to come back. I knew I had to finish and I had to be first and I had to be last."
The plan worked smoothly and Bradley won by split decision.
"I fought the game plan I wanted to fight. I had fun. It was the easiest $4 and half million I ever made in a fight. It was so easy," said Bradley.
After Marquez came Pacquiao in the rematch. In fact, he would fight Pacquiao a third time too and lose both by decision.
"He beat me fair and square," said Bradley about the two losses to Pacquiao.
Bradley lost only two fights in his entire pro career and both were to Pacquiao. That's a pretty incredible career feat and proves his mastery of the art of boxing. He was never known as a knockout puncher nor did he have size or long arms. He simply used tools he was born with to the umpteenth degree.
Still Studying
Today, Bradley is part of ESPN's team of boxing commentators alongside Joe Tessitore, Bernardo Osuna, Mark Kriegel, and fellow boxer Andre Ward.
Just as he did as a fighter, Bradley prepares like a demon when it comes to analyzing upcoming fights. He finds it strange that many active prizefighters do not study their opponents.
"You have to be a student of the game. I don't understand how you don't do that. None of these guys study opponents or study boxing. I don't understand how you don't watch your sport. I don't get it," said Bradley of those who don't study film of old fights or prospective foes.
Studying upcoming match ups is what he still does when at home.
"I still watch boxing today. I just love the craft of it. I love the sweet science of it. I love where the underdog learns to beat the favorite," said Bradley on the preparation through film study.
As part of the ESPN television commentating team he's developed a reputation for being straight up.
"They call me the Charles Barkley of boxing," jibes Bradley of former basketball's star Barkley's reputation doing basketball analysis for TNT. "I make my opinion based on my knowledge of the sport. I'm not one of those guys that say all the Top Rank guys are going to win. I thought Deontay Wilder was going to win. I'm not one of those biased types."
Like fans, fighters and everyone who loves the sport of professional boxing, he looks forward to the return of prizefighting when this worldwide epidemic ends.
"I love my job. I love being around the guys and the game. Being around Andre Ward, Bernardo Osuna, Tessitore and Mark Kriegel, honestly, I think we are the best," said Bradley, 36. "I'm the crazy one."
Crazy about boxing.
Check out more boxing news on video at The Boxing Channel 
To comment on this story in The Fight Forum CLICK HERE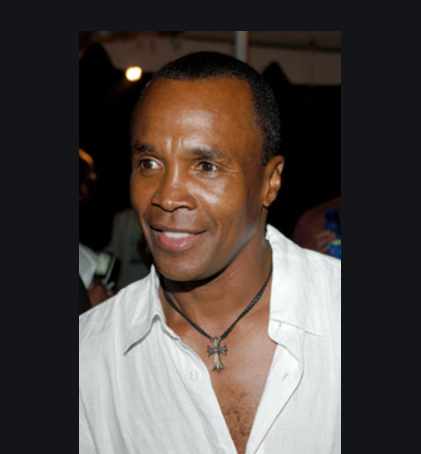 Monday, April 6, marks the 33rd anniversary of the storied fight between Sugar Ray Leonard and Marvin Hagler. In 2007, in conjunction with the 20th anniversary, Philadelphia Daily News boxing writer Bernard Fernandez looked back at that event through the eyes of Sugar Ray Leonard with whom he had arranged an exclusive interview. Fernandez's feature-length story ran under the title "A Ray to Remember."
With Bernard's permission, we are re-printing that story in its entirety. A 2020 International Boxing Hall of Fame inductee, the multi-decorated Fernandez is the author of "Championship Rounds," a soon-to-be-published anthology.
A Ray to Remember
The image is one of eternal youth, the impossibly gifted and charismatic young father smiling and cutting up with his giggling tyke of a son.
But the popular soft-drink commercial in which Ray Leonard Sr. and Ray Jr. appeared together aired in 1980, when certain boxers, if not boxing itself, were still seen as having broad enough appeal to sell products to America.
The 2007 vintage Ray Leonard Sr., better known to his many fans as Sugar Ray, remains handsome and charismatic. But, at 50, his working attire now runs more toward tailored suits and tasseled, Italian-made loafers than to satin trunks and tasseled boxing shoes. It has been more than 10 years since he attempted to summon the old magic in a final, futile comeback bid.
But during a luminescent prime in which he transcended his sport as few have, the quick-handed, steel-willed kid from suburban Washington, D.C., gave the public more than a few moments that are indelibly burned into the pages of boxing history. There was the gold medal he won at the 1976 Montreal Olympics; his stirring, late-round comeback in his first showdown with Thomas Hearns; the night he so dominated the great Roberto Duran in their first rematch that the "Hands of Stone" up and quit in the eighth round.
For all those peaks in a Himalayan career, however, perhaps the most towering accomplishment occurred on April 6, 1987, in a temporary outdoor stadium erected on the tennis courts at Caesars Palace in Las Vegas. That's when Leonard emerged from one of several retirements to shock undisputed middleweight champion Marvelous Marvin Hagler, who was widely regarded as near-invincible. In the Vegas sports books, the odds against Leonard were incredibly long for someone of his stature. More than a few members of the media even expressed concern for his immediate and long-term health.
Today is the 20th anniversary of Hagler-Leonard, a prizefight that seized the attention of the entire world, but the years always melt away in the mind of the man who manufactured one of boxing's most unforgettable upsets. All Leonard has to do is close his eyes for the memories to come flooding back, as warm and vivid as ever.
"I swear, I look at my kids and wonder where the time went," Leonard said in an exclusive interview with the Daily News recently. "Can it really have been 20 years? One day, you look at your son and he's a little boy. Before you know it, he's sprouting facial hair and is three or four inches taller than you. You're, like, `Wow.' Ray Jr. is 33 now.
"It's funny how the good memories stick with you longer. Human nature, I suppose. I could always tell in the dressing room, when I was warming up, if it was going to be a good night or a long night. If you don't feel like you have it that night, it is the most frightening thing for a fighter. I felt that way against Hector (Camacho, who stopped Leonard in five rounds on March 3, 1997, in Atlantic City Boardwalk Hall, his final bout). I felt the same thing before the first Duran fight, before the second Hearns fight, before the fight with Terry Norris.
"Fighters know when they have it. They know. When I was younger and I had those little moments of doubt, which were rare, I was usually able to overcome them. After Camacho, I knew I never wanted to experience a moment like that again. It's like you have a vision you're about to die and you can't do anything about it.
"But against Hagler, I just felt like I was as ready as I possibly could be."
Hagler-Leonard, like the first matchup of Mike Tyson and Evander Holyfield that was delayed for years, was a long time coming. Leonard had spent a sizable chunk of his career at welterweight, moving up to junior middleweight at around the same time Hagler was establishing himself as one of the finest 160-pound champions of all time. Everyone assumed that Leonard would move up to middleweight and challenge Hagler, probably sooner rather than later.
In the spring of 1982, however, Leonard was inadvertently poked in the left eye by the gloved thumb of a sparring partner The eye immediately reddened and his vision became blurred. The blurring cleared up after a short time, but the spots in his line of vision did not.
A detached retina was diagnosed, and Dr. Ron Michels operated on Leonard's eye to repair the damage. Although advances in laser technology have made the reattachment of retinas a common surgical procedure, back then the injury was serious enough to end careers.
Although Michels assured him that his left eye was fully healed, Leonard, who had impulsively retired and unretired twice, wrestled with the fear that continuation of his career might leave him sightless. That, and the urging of his first wife, Juanita, edged him toward a momentous decision.
Ever the showman, Leonard rented the Baltimore Civic Center on November 9, 1982, for a black-tie gala attended by 10,000 fans and special guests. Among those on hand was Hagler, who also wore a tuxedo for what he presumed would be the announcement that the fight everyone wanted to see finally was going to be made.
In a ring that had been set up for the occasion, Leonard looked at Hagler and addressed the crowd. "A fight with this great man, with this great champion, would be one of the greatest fights in history," Leonard said. "Unfortunately, it'll never happen."
There was a gasp, followed by stunned silence. Hagler felt, with some justification, he had been sandbagged. This is not what he came to hear.
But even as he was saying the words, Leonard had doubts about their validity in the long term.
"Yeah," I said, `This is it. I'm done,' but I'm not sure in my heart I believed it," Leonard said. "I think I realized I might change my mind later, but I felt pressured to do the logical thing, which was to retire.
"I was, what, 26 years old then? I was a young guy still at the top of my game. But I guess I just wanted to put an end to the questions. My mind told me what to say, but in my heart my competitive fire was still burning."
The flame might have been set on low, but it never went out. Leonard accepted a position as a boxing analyst for HBO, which allowed him to be at ringside for a number of Hagler's title defenses.
"Marvin became my friend," Leonard said. "We'd talk. There was no barrier between us because I was out of it; he didn't consider me a threat to him. So he told me things that I mentally stored away.
"When he came for the grand opening of a restaurant in Bethesda, Maryland, I had a little piece of, we were drinking champagne. He said, `Yeah, man, I'm not motivated. I'm starting to get cut easily.' It didn't seem like he was into boxing that much anymore.
"I don't know how significant that conversation was, but it was one of a lot of factors in my decision to come back."
Perhaps the most crucial of those factors was Hagler's performance in a tougher-than-expected, 11th-round knockout of John "The Beast" Mugabi on March 10, 1986.
"It was a cold night in Vegas," Leonard recalled. "I saw Mugabi outjabbing and outboxing Hagler. It was a bad, bad night for Marvin, even though he won. It took a toll on him physically. It also seemed to me that he wasn't focused."
Leonard – who had had only one bout since February 1982, a ninth-round stoppage of Philadelphia journeyman Kevin Howard on May 11, 1984, in which Leonard was floored himself – made another announcement. He was back, and he was going after Hagler.
"When I said I was coming out of retirement, the reporters wanted to know who my tuneup fight was going to be against," Leonard said. "I said, `No tuneup. I'm going straight to Marvin.' Even my brother Roger thought I had lost it. There was no one, besides my father, who believed I had a prayer.
"Well, there was my father and Mike Trainer (Leonard's longtime attorney/adviser). I talked to Mike after I came back from watching Hagler-Mugabi. I said, `Michael, me and Hagler, who wins?' He looked me right in the eye and said, `Ray Leonard can't beat Hagler. But Sugar Ray Leonard can.'
"When he said that, I didn't understand at first. Looking back at it now, it made sense. He was saying Ray Leonard – the civilian, the businessman, the media personality – couldn't win a fight like that. But if I could get back to being Sugar Ray, I could win."
The buildup to the fight was of Super Bowl proportions. Hundreds of media from around the world converged on Las Vegas, not so much to cover a competitive event as to chronicle Leonard's seemingly doomed quest.
But Leonard soaked up the skepticism and fed off it, all the while employing every psychological ploy he could think of.
"I worked Hagler from Day 1, even before I had the slightest imagination of fighting him," Leonard said. "I studied this man day in and day out. I guess I did it subconsciously, when I was commentating for HBO. I'd study his mannerisms.
"Then, when Mike Trainer and I were negotiating (with Hagler's manager-trainers, Goody and Pat Petronelli), we played angles. We'd give them this, take back that. To Hagler and his people,  none of it was relevant. All they saw was the dollar signs. They never even considered the possibility that Hagler might lose.
"Look, Hagler made a ton of money. I made a ton, too. Both parties were satisfied. It wasn't until after the fact that they were dissatisfied. They complained that we got to pick the brand of gloves that were used, the number of rounds the fight was scheduled for."
As was the case with Muhammad Ali's "Rope-a-Dope" strategy against George Foreman,  Leonard concocted a plan to steal rounds with flurries in the last half-minute of close ones. It proved a stroke of genius.
"I told (cornerman) Ollie Dunlap in the dressing room, `30 seconds before the end of the round, yell. Let me know," Leonard said. "He did that, and I'd flurry. It won rounds for me, no question."
It also helped that Hagler, a southpaw, came out in an orthodox posture for the first two rounds.
"When the bell rang for the first round, I was all nervous energy," Leonard said. "I might have talked the trash, but now it was time to put up or shut up. I really didn't know if I still had it. I hoped it was there. But when Hagler came out fighting righthanded, it gave me an opportunity to get settled."
Hagler, who maintains to this day that he deserved to win, was so enraged by the split decision against him – judges JoJo Guerra and Dave Moretti scored it 118-110 and 115-113 for Leonard, while Lou Fillippo had Hagler ahead, 115-113 – that he never fought again. The Brockton, Massachusetts, native lives in Milan, Italy, where he is a part-time actor.
"Hagler didn't want to be around me for a while, which I can understand," Leonard said. "But when we see each other now we're cordial. I was in Vegas for Oscar (De La Hoya) and Felix (Trinidad). Marvin was there. He asked to see me. We shook hands and spoke.
"After the fight, which Oscar lost, I saw Marvin the next morning before I went to the airport. I said, `Can you believe that decision? No way Oscar lost.' He said, `Yeah, I believe it. It happened to me.'"
Leonard was 2-2-1 in his five fights after Hagler, retiring at the age of 40. These days he enjoys the company of his second wife, Bernadette, and the youngest of his four children, Camille, 10, and Daniel, 6. He plays some golf, skis and has a prominent role with The Contender reality boxing series on ESPN.
"There's no void that needs to be filled," Leonard insisted. "There's a fullness, a direction, to what I do. I am not in a hurry to go anywhere or do anything. I just want to stay creative and stimulated. I'm reconnecting with my older kids (including son Jerrell, 23). I feel good about where I've been, who I am now and where I'm going.
"Hagler and I had great, illustrious careers. We're living our lives. You can't hold onto the past forever. You have to move on."
Check out more boxing news on video at The Boxing Channel 
To comment on this story in The Fight Forum CLICK HERE
Scoring the Hagler-Leonard Fight With Fresh Eyes: More Fuel for the Fire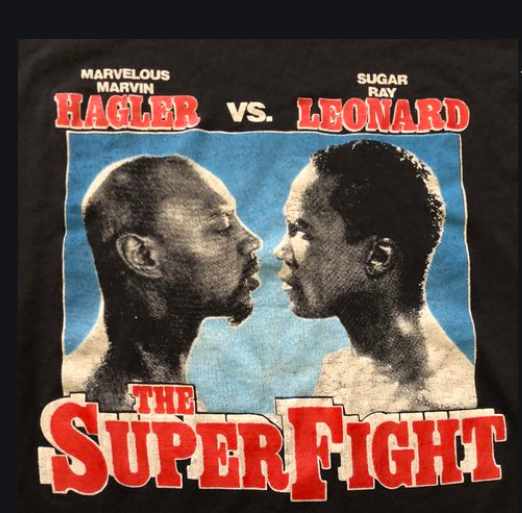 Monday, April 6, marks the 33rd anniversary of one of the most famous fights in boxing history. On that date in 1987, Sugar Ray Leonard upset Marvelous Marvin Hagler at Caesars Palace in Las Vegas, ending Hagler's 36-fight unbeaten streak. The Marvelous One never fought again.
It wasn't a great fight, but it was a great spectacle. The split decision favoring Sugar Ray was highly controversial and remains a bone of contention to this very day. The only thing that everyone seems to agree on is that the score turned in by Mexican judge Jo Jo Guerra – he had it 118-110 for Leonard – was ridiculous.
TSS New England correspondent Jeffrey Freeman re-visited that fight in an article published on this site in April of 2017. Freeman went back and meticulously studied the tape, re-scoring the fight round-by-round. His conclusion may surprise you.
Here we go, a blast from the past. (Click here to read Jeffrey Freeman's full 2017 article.)
ROUND ONE: Leonard is on his bicycle immediately, dancing in circles around an orthodox Hagler. Immediate first impressions are that Leonard looks a little bigger than Hagler, not unlike Danny Jacobs last month against Gennady Golovkin. Leonard does not stop to punch very often but the first time he does strike, he unleashes a fast combination from which a left hand clips Hagler on the chin. Marvin smiled and Sugar Ray went back to dancing but the message was received loud and clear. Leonard was for real.  And now he was taunting Hagler by sticking out his chin. More combination punching from Leonard outscores Hagler's initial body attack.
Leonard wins the first round 10-9.
ROUND TWO: Still fighting orthodox, Hagler is looking to close the distance quicker and punch more. A wide left hook grazes Leonard early in the round. Leonard is boxing well and showing flashes of the defense he's well known for. Leonard grabs on for the first time after punching while Hagler pounds the body with his free right hand. A whipping right from the outside catches Hagler high on the head. Leonard places a nice left to the body under the elbow. Leonard clinches. With thirty seconds left in the round, Leonard connects with a clean right hand to the side of Hagler's head. Another left to the body from Leonard at the bell.
Leonard wins the second round 10-9.
ROUND THREE: Fighting southpaw for the first time, Hagler is bobbing and weaving but he's having a hard time keeping Leonard in one place long enough to punch at him. Lead right hands from Leonard are actually landing cleaner than anything Hagler is throwing in the challenger's direction. Hagler cannot land his right jab effectively and his uppercut is not breaking up and through the guard of a very defensive minded Leonard. With less than thirty seconds to go, a pair of one-twos from Leonard connects.
Leonard wins the third round 10-9.
ROUND FOUR: Hagler is boxing southpaw and trying unsuccessfully to catch up to Leonard. The challenger is sliding around the ring while Hagler swings and misses. A lead right hand from Leonard connects before a quick clinch. While tied up, Hagler worked the body a few times with his free hand. Leonard landed a clean right to the head on the break, a sign that he is neither intimidated by nor respectful of Hagler. Leonard confirms this fact later in the round when he winds up a showboat bolo punch that lands directly on Hagler's groin. Referee Richard Steele warns Leonard but Sugar Ray is doing what he wants in there when he wants to do it.
Leonard wins the fourth round, 10-9.
ROUND FIVE: Leonard starts the round strong with a pair of one-twos that connect as Hagler tries to get inside. Leonard is still moving well, beating Hagler to the punch. It looks at times like Hagler's feet are stuck in mud, while Leonard looks to have wings on his tasseled heels. With less than thirty seconds in the round, Hagler lands a right uppercut on the inside and Leonard is knocked back wobbly from the impact of the punch. Hagler hammers Leonard on the ropes at the bell. Hagler was out-landed this round, but Leonard was hurt.
Hagler wins the fifth round 10-9.
ROUND SIX: The fight is being fought at a familiar pace. Hagler is pressing forward trying to connect. Leonard is boxing from the outside, potshotting Hagler off the jab. Hagler's stance switches don't seem to bother Leonard at all. From the southpaw or orthodox position, Hagler misses wildly while Leonard glides away to safety or stands right in front of Hagler; bending back and away from the champion's wide punches. The objective reality is that Leonard is landing more than Hagler and Hagler is missing more than Leonard.
Leonard wins the sixth round 10-9.
ROUND SEVEN: With Leonard beginning to show his first signs of weariness, Hagler takes advantage to close the gap, landing well with the southpaw jab. Leonard is still countering more effectively but Hagler's power is starting to find the target. A left uppercut on the ropes from Hagler distorts the pretty face of Sugar Ray. As the round times out, Leonard reverts to shoeshine punches from the outside while Hagler deters his movement and puts Leonard on the ropes for some much needed body punches. This was a very close round.
Hagler wins the seventh round, 10-9.
ROUND EIGHT: Despite Leonard using every inch of an unusually large boxing ring, Hagler's long right jab lands clean in the first minute of the round. Hagler is starting to look marvelous for the first time in the bout. Leonard is not so tired yet that he can't keep moving but he is fading to the point where his punches lack the hard snap of earlier. Hagler makes Leonard pay when he opens up and exposes himself to counters. Leonard stands and fights on semi-even terms with Hagler to close out a good round for the defending champion.
Hagler wins the eighth round 10-9.
ROUND NINE: Before the bell to start the round, Leonard's trainer Angelo Dundee can be heard begging Ray to "just box" and not stand toe-to-toe. By contrast, in the opposite corner, the Petronellis are very calm and collected. Almost too calm. Like an "IBM board meeting" kind of calm. When the action resumed, both Hagler and Leonard went back to what they found effective earlier, Leonard boxing on the outside and Hagler trying to get close with the jab to rough Ray up inside. At the halfway point in the round, Hagler finally has Ray on the ropes, standing straight in front of him. Hagler does great work with his more powerful punches. Under fire in the corner, Leonard shoots off a lightning fast combination as he spins away from danger. It's clear that Leonard can hit Hagler. It's not so clear that he can hurt him. Hagler is walking through Leonard's punches to land harder shots of his own in a great ninth round.
Hagler wins the ninth round, 10-9.
ROUND TEN: With nine minutes left to go in the career of Marvin Hagler, the champion comes out to start the round with a wild right hand that misses. While both fighters are showing some signs of fatigue, it is Hagler who is landing the harder punches as Leonard's ability to move diminishes. Hagler is the more aggressive fighter in this round, although not always the more effective boxer. Leonard is still scoring points with basic boxing as Hagler wades in head first. Another extremely close round to call.
Leonard wins the tenth round, 10-9.
ROUND ELEVEN: The pace is slow to start the first minute of the championship rounds. Leonard is still finding Hagler's chrome dome with left-right combinations. Leonard starts to showboat again, taunting Hagler; then unloading with slashing punches. The majority of Leonard's punches miss but he is now more active than Hagler. Showing his first signs of desperation, Hagler lunges in with wide punches that Leonard is able to deftly avoid by leaning back at the waist. A clean left to the body, then upstairs, lands for Leonard.
Leonard wins the eleventh round, 10-9.
ROUND TWELVE: With three minutes left in the fight, Leonard is ecstatic in the corner before the bell. Both he and Dundee feel they have the fight won as Dundee yells out "new champion" over and over again.  Leonard beckons Hagler to the center of the ring where Steele makes them touch gloves. Hagler goes on the attack immediately, perhaps sensing the seriousness of the situation. Pinned on the ropes in a corner, Leonard again impresses the crowd with a flashy combination to Hagler's head before dancing away to circle the ring. With ninety seconds left to go, Leonard looks content to run and grab. Hagler misses with a left and a right over the top of a crouching Leonard with a minute to go. Both boxers begin to acknowledge the crowd by raising a fist. Leonard again holds and Hagler punches him repeatedly in the side of his body. They trade inside with Leonard's back to the ropes to close out the fight.
Hagler wins the twelfth round, 10-9.
I scored the fight 115-113 for Leonard, the same as on the night I first saw the fight live in 1987. Judge Lou Filippo scored it 115-113 for Hagler. Judge Dave Moretti scored it 115-113 for Leonard. And Judge Jo Jo, well, you know what he did.  The A.P. scored for Hagler. The Boston Globe scored for Leonard. HBO's Harold Lederman had it 115-113 Leonard.
Larry Merchant?  He had it a draw.
Ultimately, Leonard was much better than anyone could have realistically expected. And Hagler was much farther past his prime than anyone truly realized. Quite naturally, it was the perfect time for Leonard to have come out of retirement for a fight with the aging Hagler. So there you have it folks.  I've thrown down the gauntlet.  Feel free to pick it up and tell me where I'm wrong.
How did YOU score the fight?
Who REALLY won?
Was it Hagler?  Was it Leonard?
The debate rages on…
Boxing Writer Jeffrey Freeman grew up in the City of Champions, Brockton, Massachusetts from 1973 to 1987, during the Marvelous career of Marvin Hagler. JFree then lived in Lowell, Mass during the best years of Irish Micky Ward's illustrious career. A new member of the Boxing Writers Association of America and a Bernie Award Winner in the Category of Feature Under 1500 Words, Freeman covers boxing for The Sweet Science in New England.
Check out more boxing news on video at The Boxing Channel 
To comment on this story in The Fight Forum CLICK HERE