The Fifty Greatest Bantamweights of All Time: Part Five, 10-1
There was really no right answer. Each man had a strong case. It was only in putting each of them through the wringer that I came out with an answer that satisfied me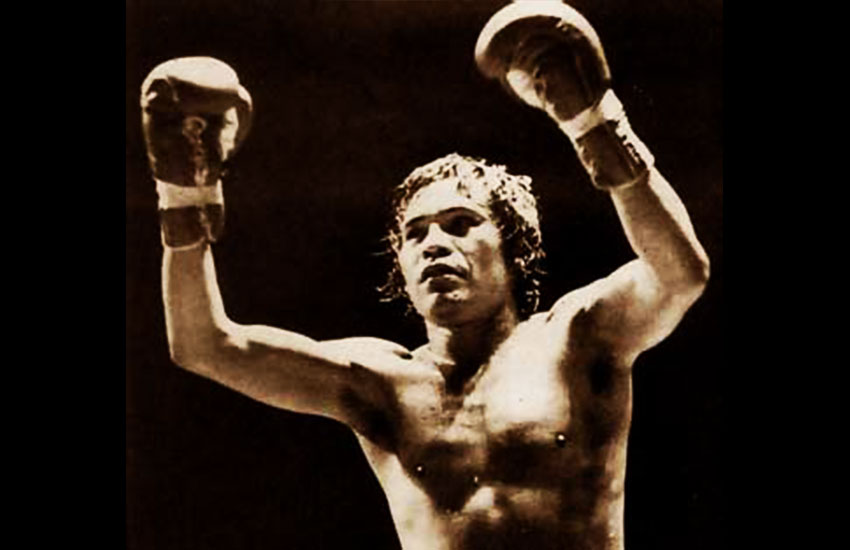 Organizing the top three at lightweight was as difficult a task as I have undertaken in finalizing a divisional top ten. There was really no right answer. Each man had a strong case. It was only in putting each of them through the wringer that I came out with an answer that satisfied me. That is, I tried to undermine each man's argument to uncover whose was the most resistant.
This is most effective when organizing lower tiers. It's rarely needed up here where the air is clean and the fighters are gods. But I ran in to trouble again at bantamweight. It meant looking over three of the most splendid fighters in history more critically than I felt comfortable with; the result is a more concentrated eye but a less loving brush.
A tiny minority of you won't have scrolled down to catch those three names upon reading that, so I will not indulge in spoilers here. What I will say is that I was very satisfied with this list, both at this end and the back end. I reviewed it last night and the only thing I would change would be to introduce old-timer Al Shubert at #50. That aside, I'm content and ready (as I'll ever be) to tackle the flyweights.
As for the bantamweights, I have many disagreements with the divisional lists from history. All of the men writing them saw more of these bantamweights than me and some of them had a better understanding of the sport than me but I will say this as a sign off: I'm satisfied that no bantamweight list of this length has ever been so thoroughly researched as this one.
Hopefully then, this has informed the top ten.
This is how I have them:
#10 – Carlos Zarate (1970-1988)
Carlos Zarate's story is told in blood and punches.
My favorites landed – detonated is likely a better word – in 1975. Zarate was just another contender then, for all that he was one with violence painted upon every canvas he ever stepped upon, thirty three fights and thirty-two knockouts in his terrible wake; his opponent, perhaps was not even a contender.
A gatekeeper marked with the name Orlando Amores, he troubled Zarate early, not unusual, many lesser men tested him while he sought them, but when he found them…
In round three Zarate countered an increasingly frenetic Amores to the ropes and parked two neat uppercuts followed by a neat hook upon his opponent's chin. They were not violent punches – they were hardly even flamboyant. They were thrown a little like a drunk emptying two full ashtrays into his garden.  But Amores was gone, capable only of rolling onto his stomach, face pressed to the canvas, gloves either side of his head as though in devout prayer, heaving in oxygen.
In 1976 Zarate deployed said violence against the superb Rodolfo Martinez, cracking him to the canvas in the fifth and breaking him down with those extraordinary, long, luxurious punches, finally terminating his resistance with a right uppercut in the ninth.
The tough Italian Paul Ferreri lasted a little longer before Zarate opened up his face for him. The unbeaten Alonso Zamora, the world's other outstanding bantamweight, lasted only four before being blasted into the same netherworld Amores had been sent to. When his corner threw in the towel it landed across their fighter's eyes and he raised himself, more defeated barfly than professional fighter.
Even Alberto Davila, one of the toughest bantamweights ever to live, could not survive him, succumbing in eight.
Zarate's punches changed men. He introduced them, briefly, to their own mortality.
All that said, despite a 10-1 record in title fights (and the "1" a questionable loss to Lupe Pintor) his resume is not as glittering as that found in the rest of the top ten. Zarate's fearsome reputation as a puncher and a fighter has preceded him here as it does elsewhere. In short, he is arguably and fittingly punching above his weight. I would suggest that by the strictest interpretation of my criteria, Zarate belongs at #11, below Rafael Herrera.
But on the back of more questionable phrases like "head to head" he squeezes into the Ten.
Other Top Fifty Bantamweights Defeated: Rodolfo Martinez (36), Alfonso Zamora (25)
#09 – Panama Al Brown (1922-1942)
The legendary "Panama" Al Brown towered over most of his opposition at around 5'10, an enormous height for a bantamweight of his era – tall even today – but not the oft reported 6'0 of lore. Loose, fast, Brown used his gifts to dominate from the outside, a booming right hand to the torso among his best punches; but he was also a world class improviser. Some years before the prime of one Kid Gavilan he was throwing something that looked very much like a bolo punch. Despite his skills at range he had mastered the art of infighting and of tactical fouling on the referee's blindside. It takes less than an hour to review the Brown footage that appears on video hosting sights around the internet and doing so is an illuminating experience.
His great talent added up to one of the longest title reigns in bantamweight history and a decade ranked among the best bantamweights in the world. Unfortunately he did not defend his title with great frequency, nor was he consistent in non-title fights, dropping decisions to Speedy Dado and Newsboy Brown.
Nor did he have the competition to match the resumes of those great champions who made their bones in the 1920s but he seemed, in his own time, irresistible.
Other top fifty bantamweights defeated: Pete Sanstol (43).
#08 – Kid Williams (1910-1929)
Kid Williams was a hideous mix of pressure and violence, one of bantamweight's great ring terrorists. He thrashed at the opposition with a belief born of certitude, certitude which itself was born of some other dark sense – perhaps a notion that he was doing exactly what he was born to do.
Williams' 1912 run at the title, held by Johnny Coulon, was terrifying. He fought 19 times between January and November losing exactly one contest, to Johnny Solzberg, in a razor-thin decision that reads like it could have gone either way. Williams beat up seven more professionals then re-matched Solzberg and kept the pressure on to stop him in seven. Williams was not one for loose ends.
He was unsuccessful in his first title bid because he failed to knock Coulon out in a no-decision, but he dominated him and left little doubt as to the true identity of the world's best bantamweight.
"Williams's great strength told the tale." reported the New York Sun. "He stood up under Coulon's clean cut punches without breaking ground or wincing…[Coulon] received the hardest beating of his career."
To his eternal credit, Coulon offered Williams a rematch which Williams immediately accepted.  Coulon, although true to his word, made Williams wait. So Williams went on a twenty-one fight maraud through the division, defeating made men like Eddie Campi and Charles LeDoux. He did not lose a single contest. He had peaked, a perfect animal and when he finally got Coulon into the ring in June of 1914, he tore him to pieces, shredded him in three rounds, inflicting upon him the first stoppage loss of his career.
Twenty days later he thrashed Pete Herman, one of the greatest bantamweights to ever live, winning as many as eight of the ten rounds and placing Herman "in distress" in the ninth round.
Williams' time as true title holder was not that impressive. He boxed only two draws and a (generally ignored) disqualification loss, but the two draws were epic twenty round contests with no lesser figures than Frankie Burns and Herman. It was Herman who then took the title from him in 1917.
I would suggest that during at least a portion of this spell, Williams was as un-boxable as any bantamweight swarmer in history. In his way he was as deadly and untameable as Terry McGovern. Those two only missed one another by a few years; it was likely best for both of them.
Other Top Fifty Bantamweights Defeated:  Abe Goldstein (37), Johnny Coulon (15), Pete Herman (Top Ten).
#07 – Memphis Pal Moore (1913-1930)
Pal Moore was never the bantamweight champion of the world and is the highest ranked bantamweight never to have succeeded in obtaining that honor.
He did run a "claim" for a while during the first reign of Pete Herman, although it pretty much petered out as the level of Herman's dominance became apparent; but it is not for a paper title that Moore brushes the top ten, rather for the way he terrorized multiple legitimate champions over a ten year period, winning epic series with each of them. This is worth repeating: Memphis Pal Moore triumphed in extended rivalries with Joe Lynch, Bud Taylor and Pete Herman.
He tackled Herman twice, first in eight rounds back in Memphis in 1915 in what seemed to be a routine win. In 1919 – by which time Herman was the champion of the world – the two met once more over the shorter distance of eight rounds in a non-title fight. Moore was the decided winner, taking as many as six of the eight rounds, out-working and out-boxing the reigning champion of the world. No title shot materialized, perhaps with good reason.
Joe Lynch was the champion of the world in two spells between 1920 and 1921, then between 1922 and 1924; during both spells, Lynch ran into Moore. Before their May 1921 contest, Lynch declared himself as fit as he had ever been in his career. Despite his confidence, he weighed in wearing clothes and shoes in order that he would be outside the weight class and so unable to defend his title. His caution was more merited than his confidence. Despite a wobble in the twelfth, Moore finished the final round "way ahead" of the champion.
They fought a rematch after Lynch had lost and re-won the title but on this occasion Lynch got the better of Moore. In fact, the two fought one of the most epic and under-celebrated series in boxing history, meeting on no fewer than ten occasions; Moore, by most ringside accounts, came out with the slenderest of edges over the lineal champion, going 4-3-3.
Bud Taylor tussled with Moore on four separate occasions, all in no decision bouts and probably before his prime, but appears never once to have taken the best of their confrontations. Two wins for Moore and two draws are generally how their fights are remembered.
He also defeated Kid Williams on the one occasion that the two met – yes, Moore is generally believed to have bettered him, yes, it was in a no-decision bout while Kid Williams was the reigning champion of the world, and no, he did not receive a title shot.
Moore went 9-5-3 against this murderers' row of championship competition in a golden age of the division. I would suggest this means three things: first, that he is among the very best fighters ever to have been without a world championship; second, that he was, late in 1918 and early in 1919, probably the best fighter on the planet; and finally that, despite rarely being placed there, he is a near lock as one of the ten greatest bantamweights in history.
Other Top Fifty Bantamweights Defeated:  Joe Lynch (13), Bud Taylor (12), Kid Williams (Top Ten), Pete Herman (Top Ten)
#06 – Lionel Rose (1964-1976)
Lionel Rose is a part of the royal bloodline at bantamweight that stretches from 1961 to 1970 and encompasses the title reign of Eder Jofre then Fighting Harada, who lost the crown to Rose, who lost it to Ruben Olivares. All four of these men appear in this Top Ten. I think it unlikely that four such talented fighters ever passed any title hand to hand in this way.
Perhaps a little unfairly I would identify Rose as the weak link among these four great champions; but this is a little like identifying Ringo as the weakest member of The Beatles. It's better being the worst musician in the greatest band ever to have played than the best musician in your mother's basement.
More, Rose did some damage in this clash of kings, traveling to Japan in 1968 to meet the man who had defeated Eder Jofre, Fighting Harada. The referee docked Rose for a non-existent foul and warned him repeatedly for hitting with the open part of the glove. It didn't matter. Rose was as beautiful that night as any bantamweight pugilist ever has been. He won rounds on his toes, he threw uppercuts to the heart, he threw hooks to the ribs, he led with the right, he moved from a left-handed clinic to a booming overhand right which even flashed Harada to the canvas in the ninth.
I saw it wide and even though the judges had it desperately narrow they had it to the right man, new bantamweight champion of the world Lionel Rose.
I have never seen Rose quite as special as he was against Harada, which is one of the most complete performances in ring history for my money, but he was good enough to turn away numerous top contenders including Tukao Sukari and, in desperately close but justifiable distance fights, Chucho Castillo and Alan Rudkin.
It took a series of desperate struggles with the weight and a fighter as good as Ruben Olivares to separate him from the title.
Other top fifty bantamweights defeated: Alan Rudkin (40), Jose Medel (28), Chucho Castillo (15), Fighting Harada (Top Ten).
#05 – Pete Herman (1912-1922)
Pete "Kid" Herman was The Don of the second deepest bantamweight division in history, the boss of the best division in boxing in that era, atop a pile of fighters so deep and wide that even Ruben Olivares or Eder Jofre would have had their hands full.
Even Herman, who ruled in two spells, first between 1917 and 1920 and then briefly once more in 1921, couldn't sit atop such a pile unmolested, and he seems to have come off worse in a trilogy with Frankie Burns, for example. But his superb body punching and a skill at infighting which may have been unparalleled at the poundage, worked concurrently to help him negotiate one of the most dangerous neighborhoods in the sport's history with great success. Kid Williams came off worse. So did the great champion Johnny Coulon as did Herman's polar opposite in style, Joe Lynch, who was edged out in the course of an epic five-fight series.
Herman's beginning in boxing was inauspicious, as he struggle desperately to overcome local New Orleans rival Johnny Fisse; it took him three years and seven attempts to get it right. After learning a last lesson from the deadly lightweight Lew Tendler in 1916, Herman was ready for the title, prizing it from the grasp of no less a figure than Kid Williams and holding it until Joe Lynch separated him from it in 1920. Herman was well beaten in that fight, seemingly nervous and struggling for the majority of the rounds to find a way in, so his victory in their 1921 rematch is perhaps my favorite Herman performance. Lynch won one round according to the Morning Oregonian, a great bantamweight totally and utterly outclassed by one of genius.
There is competition for the slot of best Pete Herman performance, however. The seventeenth round knockout of the immortal Jimmy Wilde?  His almost unbelievable three round dispatch of the wonderful Johnny Coulon?  His title winning victory Kid Williams?
Few careers can boast such treasure.
Other top fifty bantamweights defeated: Jimmy Wilde (35), Frankie Burns (21), Johnny Coulon (14), Joe Lynch (13), Kid Williams (Top Ten)
#04 – Fighting Harada (1960-1970)
A decade of mayhem and madness is what this ghost-wave of a pressure fighter wrought upon the flyweight and bantamweight divisions, but it was at bantamweight that Fighting Harada joined the true ring immortals.
Jose Medel defeated him in 1963 but between that time and his title-defeat to Lionel Rose in 1968 he went 19-0 and 5-0 in bantamweight title fights.
In terms of quality per-defense, this may be the single greatest meaningful title reign in the history of the division.
First, Harada had to take the championship from Eder Jofre. It was likely there would be a man to do that eventually, I suppose, but that man was always going to be an extraordinary fighter turning in an extraordinary performance, and so it was. Harada demonstrated the perfect execution of the swarming style and then claimed ring center in the final third, even surviving a near-disaster when Jofre came for him late. It was a complete title-winning performance that I scored much wider than the judges and press in attendance, who had Harada ahead by a sliver.
In his first defense, Harada met Alan Rudkin in what seemed to me a much closer fight with every round desperately contested between two world-class operators. Rudkin boxed or punched his way into contention in nearly every single round; he was inspired and I suspect that the bantamweights who would have beaten him that night who are ranked outside the top twenty are few. Harada demonstrated iron will and an impermeable spirit, lashing back over and over again to take the decision.
Then Harada rematched Jofre, reported that he found the second fight easier than the first, and moved on.
Long overdue a soft defense, Harada instead re-matched Medel, the last man to have beaten him in a torrid fight that Harada named his most difficult title fight; the dazzling speed and quick elegance of Bernardo Carraballo may have overhauled Medel's claim later that same year.
By 1968 Harada's battles with the weight had become legendary. He had his title ripped from him by Lionel Rose that year and left the division for a tilt at the featherweight title. He left behind him an astonishing reign and a pair of victories in his defeats of Jofre as wonderful as any held by anyone at any poundage.
Other top fifty bantamweights defeated: Bernaro Carraballo (48), Alan Rudkin (40), Jose Medel (28), Eder Jofre (Top Ten).
#03 – Eder Jofre (1957-1976)
Shocked? I am too, a little.
Eder Jofre is generally held to be the greatest bantamweight who has ever lived. He was ranked number one in the IBRO poll; if you google "top ten bantamweights" you're as likely to see him atop the list as not and those that replace him are an even spread. He gets the nod ahead of Manuel Ortiz and he gets the nod ahead of Ruben Olivares more often than not.
He boxed around half the defenses that Ortiz did. The fighters he beat were not as good as the ones Olivares beat.
So the argument for Jofre, essentially, is consistency and how he looks on film.
I am throwing out the second part of this argument up front. There is no question of his looking better than Ruben Olivares on film. Olivares looks no better than he, that is true, but these two are just about as good as it gets. Neither looks better than the other. The argument is more difficult as it pertains to Manuel Ortiz, but footage of Ortiz is limited. I would concede that from what we can see, Jofre has a slender edge over Ortiz here.
Jofre was arguably more consistent than both. Between 1957 when he turned professional and 1965 when Fighting Harada caught up with him, Jofre did 46-0-3, an incredible run and a fact that, for me, is the primary reason he should always be considered for the #1 slot.
However, Jofre won around half the world championship fights that Ortiz won. If consistency is the most major argument in seeing Jofre above Olivares, what about the counter-argument, that Ortiz was more consistent in fights that truly mattered? And what of the fact that Olivares has higher raw numbers than Jofre by the time of each man's first loss?
The picture is confused further by this fact: Ortiz never ran into a possessed demon like Harada, which Jofre did.
That, in turn, makes Jofre vulnerable to the contrary argument, specifically that Olivares was the main man in the deepest bantamweight division in history. Jofre cannot match Olivares for quality of competition met or bested.
In summary: there is nothing at all wrong with ranking Jofre as the greatest bantamweight in history. He is a solid selection under almost any criteria and he is but a hair's breadth from that position here. He was a wonderful fighter. Probably you can count the men who were flat out better than him in all of history on your fingers. But he is not my choice for the number one position here.
The top three are really 1a through to 1c; that said, Jofre is 1c, and I stand by that.
Other top fifty bantamweights defeated: Bernardo Caraballo (48), Jose Medel (28).
#02 – Manuel Ortiz (1938-1955)
A Mexican-American who dominated a weight division during perhaps the most fondly remembered era in American history, the 1940s, Manuel Ortiz remains a shade in history when compared to the other contenders for the number one spot at bantamweight.
For that is what he is. The statistics associated with the career of Manuel Ortiz are astonishing.
He reigned in nine calendar years in two spells between 1942 and 1950. His record in title fights is twenty-one and two.  He is one of the few men on this list to have conquered so many ranked contenders as to require double digits for accurate depiction. He beat the best fighter in the world excepting himself on multiple occasions.
In more than 130 fights he was stopped just once, on cuts. He himself dished out more than fifty stoppages despite a dearth of power, his excellence in dissecting his opposition often resulting in their crumbling.
He took the title from the borderline all-time great bantamweight Lou Salica in 1942. It was easy. I haven't seen a report that gives Salica more than three of the fifteen rounds.
I also haven't seen the fight. Key fights belonging to Manuel Ortiz are tough to come by in a way I just can't explain. It's heartbreaking because few were so brilliant.
You can see his third meeting with Luis Castillo, which is important, because that was a part of perhaps the best bantamweight run in history. Between his revenge win over Tony Olivera in 1942 and the summer of 1946, he lost just once, up at featherweight, to a fighter named Willie Pep. Title defenses abounded against a huge variety of styles and Ortiz turned them all away, often with ease.
When he finally lost his title in 1947 in a strangely lackluster performance against Harold Dade, he dusted himself off, went back to camp ,and reclaimed it, narrowly but clearly, in a rematch. If you could bottle Ortiz's essence you would have yourself the stuff of not just champions but, for me, the defining bantamweight champion.
Only a monster keeps him from the number one spot, but his presence there would be fully justifiable.
Other top fifty bantamweights defeated: Lou Salica (16)
#01 – Ruben Olivares (1965-1988)
Ruben Olivares (pictured) was an absolute doomsday machine of a fighter, a knockout artist and a genius both. He did not so much knock opponents out as immolate them, vaporize them, vanish them from competition and their own senses. A strange separation seemed to occur within the fighter when he landed his best; knockout victories over Jose Bisbal and Efren Torres, especially, instill within me the alarming sense that we are watching a man having his soul removed from his body but that the body has not yet been fully alerted. The slow collapse of Jim Braddock by Joe Louis has always been seen as something special; I think Olivares did this kind of thing almost routinely.
But it is not for his knockouts of the likes of Jose Bisbal and Efren Torres that Olivares has been ensconced in the number one slot. It is for the years he dominated the single most destructive division in history at the poundage. Olivares ruled in 1969 and 1970 before Chucho Castillo unseated him at the second time of asking. Olivares re-took his title in the rematch and ruled once more between 1971 and 1972, at which time Rafael Herrera took over. Olivares got two bites at Herrera and despite the fact that he was, by then, tight at the weight, his failure to defeat his nemesis is the one real knock on his bantamweight legacy.
What a legacy it is. Like Fighting Harada, Olivares fought title fights only of the very highest quality but he managed more than the brilliant Japanese. In quality, he falls short only by the absence on his championship resume of a figure as monumental as Eder Jofre. Olivares, on the other hand, was as monumental as Jofre.
He took the championship from one of the greatest bantamweights ever to have lived in Lionel Rose, destroying him almost as easily as Brisbal or Torres, smashing him out in five. His first defense was against Alan Rudkin, who had been in desperately close fights with both Harada and Rose. Olivares blasted him to the canvas three times in two rounds, dusting him off like a journeyman. His second defense was against perhaps the greatest bantamweight contender in history, Chucho Castillo, whom he ripped and harried and battered to a clear decision defeat. After swapping the title with Chucho, Olivares added number four contender Kazuyoshi Kanazawa and all-time great puncher Jesus Pimentel. His record, which up until recently had stood at 61-0-1 now read 68-1-1. Olivares was atop a pile of bantams as brilliant as had ever been assembled for the second time.
When the punches failed, Olivares morphed into one of the greatest ring generals in history. His generalship failed him only once. Few such skilled boxers held as much power. Few power punchers have boxed with such skill.
There are two other names that could have rocked the top spot, and in earlier drafts they did. Olivares, though, is named my choice as the greatest ever bantamweight, albeit by the slightest of margins.
Other top fifty bantamweights defeated: Jesus Pimental (49), Alan Rudkin (40), Chucho Castillo (15), Lionel Rose (Top Ten).
For those of you who have taken the time to read this series from first to last, I thank you.
Check out more boxing news on video at The Boxing Channel
The BWAA Shames Veteran Referee Laurence Cole and Two Nebraska Judges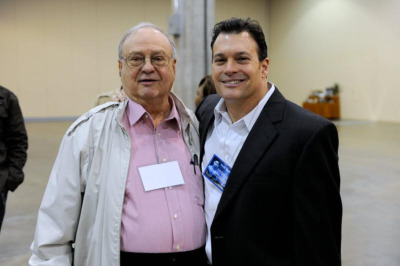 In an unprecedented development, the Boxing Writers Association of America has started a "watch list" to lift the curtain on ring officials who have "screwed up." Veteran Texas referee Laurence Cole and Nebraska judges Mike Contreras and Jeff Sinnett have the unwelcome distinction of being the first "honorees."
"Boxing is a sport where judges and referees are rarely held accountable for poor performances that unfairly change the course of a fighter's career and, in some instances, endanger lives," says the BWAA in a preamble to the new feature. Hence the watch list, which is designed to "call attention to 'egregious' errors in scoring by judges and unacceptable conduct by referees."
Contreras and Sinnett, residents of Omaha, were singled out for their scorecards in the match between lightweights Thomas Mattice and Zhora Hamazaryan, an eight round contest staged at the WinnaVegas Casino in Sloan, Iowa on July 20. They both scored the fight 76-75 for Mattice, enabling the Ohio fighter to keep his undefeated record intact via a split decision.
Although Mattice vs. Hamazaryan was a supporting bout, it aired live on ShoBox. Analyst Steve Farhood, who was been with ShoBox since the inception of the series in 2001, called it one of the worst decisions he had ever seen. Lead announcer Barry Tompkins went further, calling it the worst decision he has seen in his 40 years of covering the sport.
Laurence Cole (pictured alongside his father) was singled out for his behavior as the third man in the ring for the fight between Regis Prograis and Juan Jose Velasco at the Lakefront Arena in New Orleans on July 14. The bout was televised live on ESPN.
In his rationale for calling out Cole, BWAA prexy Joseph Santoliquito leaned heavily on Thomas Hauser's critique of Cole's performance in The Sweet Science. "Velasco fought courageously and as well as he could," noted Hauser. "But at the end of round seven he was a thoroughly beaten fighter."
His chief second bullied him into coming out for another round. Forty-five seconds into round eight, after being knocked down for a third time, Velasco spit out his mouthpiece and indicated to Cole that he was finished. But Cole insisted that the match continue and then, after another knockdown that he ruled a slip, let it continue for another 35 seconds before Velasco's corner mercifully threw in the towel.
Controversy has dogged Laurence Cole for well over a decade.
Cole was the third man in the ring for the Nov. 25, 2006 bout in Hildalgo, Texas, between Juan Manuel Marquez and Jimrex Jaca. In the fifth round, Marquez sustained a cut on his forehead from an accidental head butt. In round eight, another accidental head butt widened and deepened the gash. As Marquez was being examined by the ring doctor, Cole informed Marquez that he was ahead on the scorecards, volunteering this information while holding his hand over his HBO wireless mike. The inference was that Marquez was free to quit right then without tarnishing his record. (Marquez elected to continue and stopped Jaca in the next round.)
This was improper. For this indiscretion, Cole was prohibited from working a significant fight in Texas for the next six months.
More recently, Cole worked the 2014 fight between Vasyl Lomachenko and Orlando Salido at the San Antonio Alamodome. During the fight, Salido made a mockery of the Queensberry rules for which he received no point deductions and only one warning. Cole's performance, said Matt McGrain, was "astonishingly bad," an opinion echoed by many other boxing writers. And one could site numerous other incidents where Cole's performance came under scrutiny.
Laurence Cole is the son of Richard "Dickie" Cole. The elder Cole, now 87 years old, served 21 years as head of the Texas Department of Combat Sports Regulation before stepping down on April 30, 2014. At various times during his tenure, Dickie Cole held high executive posts with the World Boxing Council and North American Boxing Federation. He was the first and only inductee into the inaugural class of the Texas Boxing Hall of Fame, an organization founded by El Paso promoter Lester Bedford in 2015.
From an administrative standpoint, boxing in Texas during the reign of Dickie Cole was frequently described in terms befitting a banana republic. Whenever there was a big fight in the Lone Star State, his son was the favorite to draw the coveted refereeing assignment.
Boxing is a sideline for Laurence Cole who runs an independent insurance agency in Dallas. By law in Texas (and in most other states), a boxing promoter must purchase insurance to cover medical costs in the event that one or more of the fighters on his show is seriously injured. Cole's agency is purportedly in the top two nationally in writing these policies. Make of that what you will.
Complaints of ineptitude, says the WBAA, will be evaluated by a "rotating committee of select BWAA members and respected boxing experts." In subsequent years, says the press release, the watch list will be published quarterly in the months of April, August, and December (must be the new math).
Check out more boxing news on video at The Boxing Channel
Popo vs. "La Hiena": Blast From the Past – Episode Two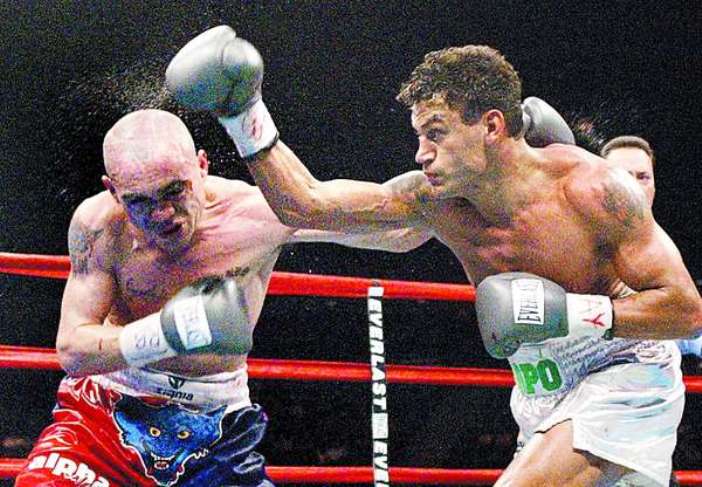 When WBA/WBO super featherweight champion Acelino "Popo" Freitas met Jorge Rodrigo "Il Hiena" Barrios in Miami on August 8, 2003, there was more on the line than just the titles. This was a roughhousing 39-1-1 Argentinian fighting an equally tough 33-0 Brazilian. The crowd was divided between Brazilian fans and those from Argentina. To them this was a Mega-Fight; this was BIG.
When Acelino Freitas turned professional in 1995, he streaked from the gate with 29 straight KOs, one of the longest knockout win streaks in boxing history. He was fan-friendly and idolized in Brazil. Barrios turned professional in 1996 and went 14-0 before a DQ loss after which he went 25-0-1 with 1 no decision.
The Fight
The wild swinging "Hyena" literally turned into one as he attacked from the beginning and did not let up until the last second of the eleventh round. Barrios wanted to turn the fight into a street fight and was reasonably successful with that strategy. It became a case of brawler vs. boxer/puncher and when the brawler caught the more athletic Popo—who could slip and duck skillfully—and decked him with a straight left in the eighth, the title suddenly was up for grabs.
The Brazilian fans urged their hero on but to no avail as Barrios rendered a pure beat down on Popo during virtually the entirety of the 11th round—one of the most exciting in boxing history. Freitas went down early from a straight right. He was hurt, and at this point it looked like it might be over. Barrios was like a madman pounding Popo with a variety of wild shots, but with exactly one half of one second to go before the bell ending the round, Freitas caught La Hiena with a monster right hand that caused the Hyena to do the South American version of the chicken dance before he went down with his face horribly bloodied. When he got up, he had no idea where he was but his corner worked furiously to get him ready for the final round. All he had to do was hang in there and the title would change hands on points.
The anonymous architect of "In Boxing We Trust," a web site that went dormant in 2010, wrote this description:
"Near the end of round 11, about a milli-second before the bell rang, Freitas landed a ROCK HARD right hand shot flush on Barrios' chin. Barrios stood dazed for a moment, frozen in time, and then down he went, WOW WOW WOW!!!! Barrios got up at the count of 4, he didn't know where he was as he looked around towards the crowd like a kid separated from his family at a theme park, but Barrios turned to the ref at the count of 8 and signaled that he was okay, SAVED BY THE BELL. It was panic time in the Barrios corner, as the blood continued to flow like lava, and he was bleeding from his ear (due to a ruptured ear drum). In the beginning of round 12, Freitas was able to score an early knockdown, and as Barrios stood up on wobbly legs and Freitas went straight at him and with a couple more shots, Barrios was clearly in bad shape and badly discombobulated and the fight was stopped. Freitas had won a TKO victory in round 12, amazing!!!!"
Later, Freitas tarnished his image with a "No Mas" against Diego Corrales, but he had gone down three times and knew there was no way out. He went on to claim the WBO world lightweight title with a split decision over Zahir Raheem, but that fight was a snoozefest and he lost the title in his first defense against Juan "Baby Bull" Diaz.
Freitas looked out of shape coming in to the Diaz fight and that proved to be the case as he was so gassed at the end of the eighth round that he quit on his stool. This was yet another shocker, but others (including Kostya Tszyu, Mike Tyson, Oscar De La Hoya and even Ali) had done so and the criticism this time seemed disproportionate.
Popo had grown old. It happens. Yet, against Barrios, he had proven without a doubt that he possessed the heart of a warrior.
The Brazilian boxing hero retired in 2007, but came back in 2012 and schooled and KOd the cocky Michael "The Brazilian Rocky" Oliveira. He won another fight in 2015 and though by now he was visibly paunchy, he still managed to go 10 rounds to beat Gabriel Martinez in 2017 with occasional flashes of his old explosive volleys. These later wins, though against lower level opposition, somewhat softened the memories of the Corrales and Diaz fights, both of which this writer attended at the Foxwoods Resort in Mashantucket, Connecticut. They would be his only defeats in 43 pro bouts.
Like Manny Pacquiao, Freitas had a difficult childhood but was determined to make a better life for himself and his family. And, like Manny, he did and he also pursued a career in politics. Whether he makes it into the Hall will depend on how much a 'No Mas' can count against one, but he warrants serious consideration when he becomes eligible.
As for the Hyena, on April 8, 2005, he won the WBO junior lightweight title with a fourth round stoppage of undefeated but overweight Mike Anchondo. In January 2010 he was involved in a hit and run accident in which a 20-year-old pregnant woman was killed. On April 4, 2012 Barrios was declared guilty of culpable homicide and sentenced to four years in prison. He served 27 months and never fought again, retiring with a record of 50-4-1.
Ted Sares is one of the oldest active full power lifters in the world. A member of Ring 10, and Ring 4's Boxing Hall of Fame, he was recently cited by Hannibal Boxing as one of three "Must-Read" boxing writers.
Check out more boxing news on video at The Boxing Channel
The Avila Perspective Chapter 6: Munguia, Cruiserweights and Pacman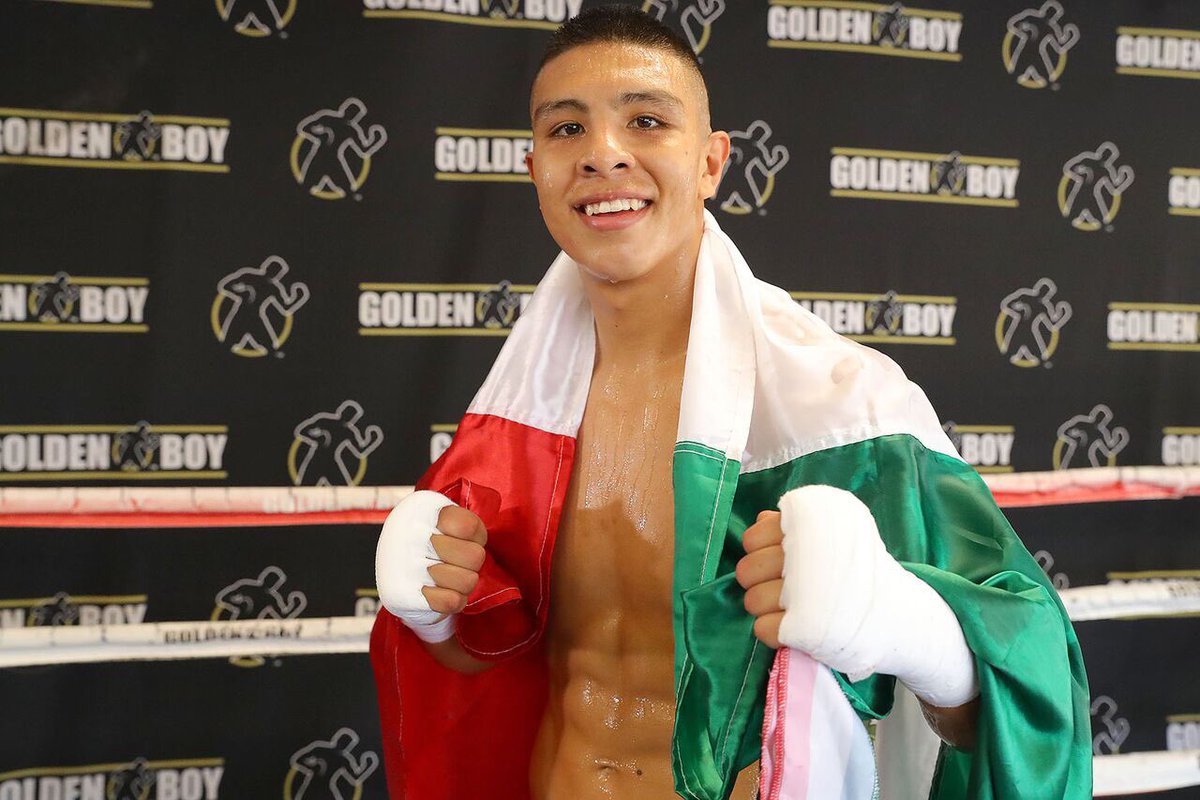 Adjoining states in the west host a number of boxing cards including a world title contest that features a newcomer who, before knocking out a world champion, was erroneously categorized by a Nevada official as unworthy of a title challenge.
Welcome to the world of Mexico's Jaime Munguia (29-0, 25 KOs) the WBO super welterweight world titlist who meets England's Liam Smith (26-1-1, 14 KOs) at the Hard Rock Hotel and Casino in Las Vegas on Saturday, July 21. HBO will televise
Back in April when middleweight titan Gennady "GGG" Golovkin was seeking an opponent to replace Saul "Canelo" Alvarez who was facing suspension for performance enhancement drug use, it was the 21-year-old from Tijuana who volunteered his services for a May 5th date in Las Vegas.
Bob Bennett, the Executive Director for Nevada State Athletic Commission, denied allowing Munguia an opportunity to fight Golovkin for the middleweight titles. Bennett claimed that the slender Mexican fighter had not proven worthy of contesting for the championship though the tall Mexican wielded an undefeated record of 28 wins with 24 coming by knockout.
To be fair, Bennett has seen many fighters in the past with undefeated records who were not up to challenges, especially against the likes of Golovkin. But on the other hand, how can an official involved in prizefighting deny any fighter the right to make a million dollar payday if both parties are willing?
That is the bigger question.
Munguia stopped by Los Angeles to meet with the media last week and spoke about Bennett and his upcoming first world title defense. He admitted to being in the middle of a whirlwind that is spinning beyond his expectations. But he likes it.
"I've never won any kind of award before in my life," said Munguia at the Westside Boxing Club in the western portion of Los Angeles. "I've always wanted to be a world champion since I was old enough to fight."
When asked how he felt about Nevada's denying him an attempt to fight Golovkin, a wide grin appeared on the Mexican youngster.
"I would like to thank him," said Munguia about Bennett's refusal to allow him to fight Golovkin. "Everything happens for a reason."
That reason is clear now.
Two months ago Munguia put on a frightening display of raw power in knocking down then WBO super welterweight titlist Sadam Ali numerous times in front of New York fans. It reminded me of George Foreman's obliteration of Joe Frazier back in the 1970s. World champions are not supposed get battered like that but when someone packs that kind of power those can be the terrifying results.
Still beaming over his newfound recognition, Munguia has grand plans for his future including challenging all of the other champions in his weight category and the next weight division.
"I want to be a great champion," said Munguia. "I want to make history."
The first step toward history begins on Saturday when he faces former world champion Smith who was dethroned by another Mexican named Canelo.
Cruiserweight championship
It's not getting a large amount of attention in my neighborhood but this unification clash between WBA and IBF cruiserweight titlist Murat Gassiev (26-0, 19 KOs) and WBC and WBO cruiserweight titlist Oleksandr Usyk (14-0, 11 KOs) has historic ramifications tagged all over it.
The first time I ever saw Russia's 24-year-old Gassiev was three years ago when he made his American debut at the Quiet Cannon in Montebello. It's a small venue near East L.A. and the fight was attended by numerous boxing celebrities such as James "Lights Out" Toney, Mauricio "El Maestro" Herrera and Gennady "GGG" Golovkin. One entire section was filled by Russian supporters and Gassiev did not disappoint in winning by stoppage that night. His opponent hung on for dear life.
Ukraine's Usyk, 31, made his American debut in late 2016 on a Golden Boy Promotions card that staged boxing great Bernard Hopkins' final prizefight. That night the cruiserweight southpaw Usyk bored audiences with his slap happy style until lowering the boom on South Africa's Thabiso Mchunu in round nine at the Inglewood Forum. The sudden result stunned the audience.
Now it's Gassiev versus Usyk and four world titles are at stake. The unification fight takes place in Moscow, Russia and will be streamed via Klowd TV at 12 p.m. PT/ 3 p.m. ET.
Seldom are cruiserweight matchups as enticing to watch as this one.
Another Look
A couple of significant fights took place last weekend, but Manny Pacquiao's knockout win over Lucas Matthysse for the WBO welterweight world title heads the list.
Neither fighter looked good in their fight in Malaysia but when Pacquiao floored Matthysse several times during the fight, it raised some red flags.
The last time Pacquiao knocked out a welterweight was in 2009 against Miguel Cotto in Las Vegas. Since then he had not stopped an opponent. What changed?
In this age of PEDs there was no mention of testing for the Pacquiao/Matthysse fight. For the curiosity of the media and the fans, someone should come forward with proof of testing. Otherwise any future fights for the Philippine great will not be forthcoming.
Check out more boxing news on video at The Boxing Channel