1,501 Tests, One Reported Positive? What's Going On with USADA and Boxing?
On October 18, 2012, Halestorm Sports reported that Erik Morales had tested positive with the United States Anti-Doping Agency (USADA) for clenbuterol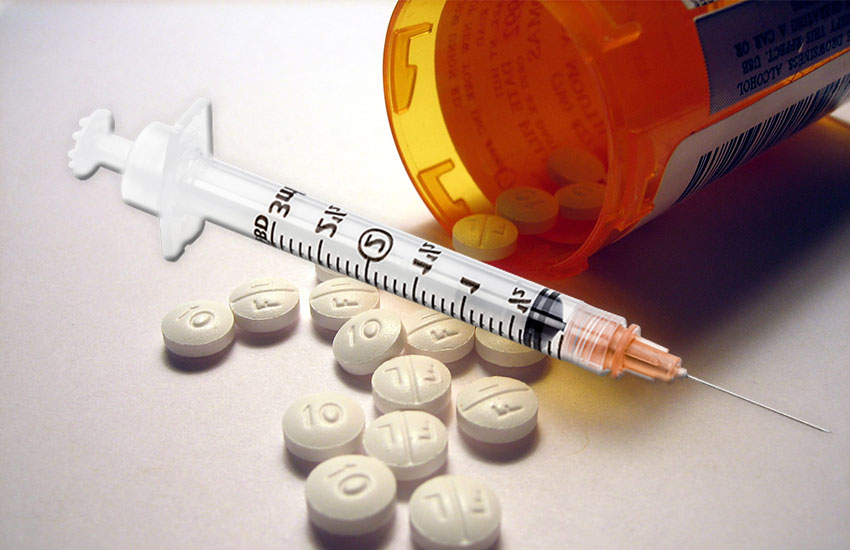 By THOMAS HAUSER — On October 18, 2012, Halestorm Sports (a small website that no longer exists) reported that Erik Morales had tested positive with the United States Anti-Doping Agency (USADA) for clenbuterol, a banned substance. Morales was scheduled to fight Danny Garcia at Barclays Center in Brooklyn on October 20. More significantly, it was later confirmed by the New York State Athletic Commission that USADA hadn't reported the violation to the NYSAC until after the internet disclosure.
USADA has been testing professional boxers for performance enhancing drugs since 2010. Its website states that it has administered 1,501 tests on 128 professional boxers through August 22 of this year. Yet it appears as though, in all these years, USADA has reported only one adverse finding regarding a professional boxer (its belated report of Morales to the NYSAC) to a governing state athletic commission.
Is it possible that USADA has administered 1,501 tests to 128 professional boxers and that only one of these tests has come back positive? Yes. It's also possible that a giant asteroid will obliterate life as we know it on earth tomorrow. But it's statistically implausible and highly unlikely.
In the past, I've written extensively about USADA's involvement with professional boxing. Most notably, in a 2015 article entitled "Can Boxing Trust USADA?", I explored how the agency handled the intravenous administration of what was said to be a mixture of saline and vitamins to Floyd Mayweather hours after Mayweather weighed in for his May 2, 2015, fight against Manny Pacquiao. As outlined in this article, the evidence strongly supports the conclusion that USADA's actions with regard to Mayweather's IV violated both Nevada State Athletic Commission protocols and the World Anti-Doping Code. The article can be found at:
https://www.sbnation.com/longform/2015/9/9/9271811/can-boxing-trust-usada
USADA responded to these allegations with a lengthy media release:
https://usada.org/wp-content/uploads/USADAs-Detailed-Correction-to-SB-Nation-Article-by-Tom-Hauser.pdf
My response to the USADA media release can be found at: https://www.boxnation.com/boxing-news/was-floyd-mayweather-really-dehydrated-the-fallout-from-can-boxing-trust-usada/
Now, in 2018, there's still reason to question USADA's commitment to "clean sport" insofar as professional boxing is concerned. As noted above, USADA reports having conducted 1,501 tests for banned substances on 128 professional boxers from January 1, 2010, through August 22, 2018. Yet it appears as though only one of these tests (that of Erik Morales) resulted in an adverse finding that was communicated to a state athletic commission.
By way of comparison, Dr. Margaret Goodman (president of the Voluntary Anti-Doping Association, which is widely regarded as the most credible testing organization in professional boxing) reports that close to four percent of the tests for illegal performance enhancing drugs conducted by VADA come back positive. Using the four-percent benchmark, one would expect that 60 of the 1,501 tests conducted by USADA from 2010 to date would have yielded a positive result.
Broken down by year, the numbers reported by USADA on its website are as follows:
| | | |
| --- | --- | --- |
| YEAR | BOXERS | TESTS |
| 2010 | 2 | 16 |
| 2011 | 2 | 29 |
| 2012 | 9 | 113 |
| 2013 | 11 | 181 |
| 2014 | 28 | 310 |
| 2015 | 35 | 446 |
| 2016 | 16 | 171 |
| 2017 | 12 | 105 |
| 2018 thru 8/22 | 13 | 130 |
| TOTAL | 128 | 1,501 |
Virtually all of these tests were administered in conjunction with fights in which companies controlled by Al Haymon had a vested financial interest.
The most common venues for the fights in question were Nevada, California, and New York.
On August 21, 2018, Bob Bennett (executive director of the Nevada Athletic Commission) told this writer, "I don't recall ever being advised that a boxer who was tested by USADA for one of our fights tested positive for a banned substance. MMA combatants, yes; but no boxers."
One day later, Andy Foster (executive officer for the California State Athletic Commission) acknowledged, "I can't recall an instance when USADA reported a positive test finding for a professional boxer here in California. I know that VADA has, but not USADA."
Multiple sources at the New York State Athletic Commission say that they are unaware of USADA communicating any adverse finding with regard to a professional boxer to the NYSAC other than its belated reporting of Erik Morales for the presence of clenbuterol in his system in 2012.
It should be further noted that three of the professional boxers who tested clean with USADA during the period in question – Andre Berto, Lamont Peterson, and Canelo Alvarez – tested positive with VADA on other occasions. Indeed, it was VADA's finding that Alvarez had clenbuterol in his system that forced the rescheduling of his rematch against Gennady Golovkin from May 5 to September 15 of this year.
Despite its name, USADA is neither a government agency nor part of the United States Olympic Committee. It's an independent "not-for-profit" corporation headquartered in Colorado Springs that offers drug-testing services for a fee. Most notably, the United States Olympic and Paralympic movement utilize its services. Because of this role, USADA receives in excess of ten million dollars annually in Congressional funding.
Travis Tygart, USADA's chief executive officer, spearheaded his organization's expansion into professional boxing. That opportunity arose in late-2009, when drug testing became an issue in the first round of negotiations for a proposed fight between Floyd Mayweather and Manny Pacquiao. Thereafter, Tygart moved aggressively to expand USADA's footprint in professional boxing and forged a working relationship with Richard Schaefer, who until 2014 served as CEO of Golden Boy Promotions. USADA also became the drug-testing agency of choice for fighters advised by Al Haymon.
At present, no state requires as a matter of course that drug testing contracts entered into by USADA or VADA be filed with the state athletic commission. In some states, USADA and VADA aren't even required to report positive test results (although VADA always does).
By and large, state athletic commissions tend to defer to USADA and VADA because of their expertise and because it saves the governing commission money if someone else does the PED testing.
Often, when USADA sends reports to a state athletic commission, it sends only test summaries, not full laboratory test results.
Even when USADA and VADA are uninvolved, some states still don't test for performance enhancing drugs.
It's a haphazard system that's ripe for abuse. And it leads to the question, "How can USADA administer 1,501 tests for banned substances to professional boxers and report only a single violation of anti-doping rules to a governing state athletic commission?"
USADA has shown that it knows how to catch drug cheats. In 2015, it entered into a contract to test mixed martial arts combatants for UFC. UFC wanted USADA to catch the drug cheats. In part, that might have been because a multi-billion-dollar sale of UFC's parent company was in the works and prospective buyers wanted a clean sport. It's also possible that Dana White and the rest of the UFC leadership understand the difference between right and wrong when it comes to illegal PED use in a combat sport.
Since then, some of the biggest names in UFC have been suspended pursuant to tests administered by USADA. This includes Brock Lesnar, Chad Mendes, Junior Dos Santos, Francisco Rivera, Anderson Silva, Jon Jones, Josh Barnett, and Nick Diaz.
Similarly, USADA has issued numerous press releases with regard to positive test results and the resulting suspension of amateur boxers (for example, Paul Koon, Michael Hunter, Damon Allen Jr, Jesus Gomez, and Jerren Cochran).
So why the absence of reported positive test resuts with regard to professional boxers?
Let's start with the fact that USADA is often hired by, and contracts with, representatives of the very boxers it's supposed to be testing.
A Major League Baseball team or National Football League player can't choose the drug-testing agency that will conduct tests and then negotiate a fee with that agency. But this is what happens frequently with USADA. Indeed, there are times when it seems as though USADA collects drug-testing payments the way boxing's world sanctioning organizations collect sanctioning fees. It has been known to charge as much as $150,000 to administer tests for a particular fight. By contrast, VADA charges as little as $16,000 for a complete drug-testing program for a given fight.
Also, if one is looking for loopholes, there are many ways to rationalize throwing out an adverse test result: "The collection process was flawed . . . The chain of custody for the sample was improper . . . The sample was somehow contaminated . . . The boxer tested positive for clenbuterol because he ate contaminated beef . . . I know he tested positive, but we're granting him a retroactive therapeutic use exemption."
Judgments regarding mitigating circumstances are properly left to governing state athletic commissions. USADA should test and report the results of these tests to the governing state athletic commission and certain other contractually-designated parties. It should not adjudicate or grant retroactive therapeutic use exemptions. That's what got it in trouble in Nevada in 2015 when it unilaterally granted a retroactive therapeutic use exemption to Floyd Mayweather and later conceded that, without this retroactive TUE, Mayweather would have been in violation of the World Anti-Doping Agency code.
But it appears as though some of USADA's PED-testing contracts for professional boxers don't require it to report violations to the governing state athletic commission. And some of its contracts allow it to adjudicate matters that should be left to other decision-makers.
Here, the contract for PED testing entered into by USADA with Floyd Mayweather and Manny Pacquiao is instructive. Paragraph 30 of this contract states, "If any rule or regulation whatsoever incorporated or referenced herein conflicts in any respect with the terms of this Agreement, this Agreement shall in all such respects control. Such rules and regulations include, but are not limited to: the Code [the World Anti-Doping Code]; the USADA Protocol; the WADA Prohibited List; the ISTUE [WADA International Standard for Therapeutic Use Exemptions]; and the ISTI [WADA International Standard for Testing and Investigations]."
In other words, USADA was not bound by the drug testing protocols that one might have expected it to follow in conjunction with Mayweather-Pacquiao.
Indeed, at one point in the negotiations, USADA presented the Pacquiao camp with a contract that would have allowed USADA to grant a retroactive therapeutic use exemption to either fighter in the event that the fighter tested positive for a prohibited drug. And this TUE could have been granted without notifying the Nevada State Athletic Commission or the opposing fighter's camp. Team Pacquiao thought this was outrageous and refused to sign the contract. Thereafter, Mayweather and USADA agreed to mutual notification and the limitation of retroactive therapeutic use exemptions to certain circumstances.
On August 14, 2015, in the aftermath of the Mayweather IV controversy, Annie Skinner (then a public relations spokesperson for USADA) acknowledged, "At this time, the only professional boxer under USADA's program who has been found to have committed an anti-doping rule violation is Erik Morales."
At that time, USADA, by its own count, had administered 915 tests to professional boxers. Think about that for a minute! VADA's four-percent positive-test-result rate would have yielded 36 positive test results at that point in time. And since then, there appear to have been zero reports by USADA of adverse findings regarding a professional boxer to a governing state athletic commission.
Here it should be noted that, as stated earlier in this article, the USADA website says that USADA conducted 105 tests on professional boxers in 2017. But USADA's 2017 annual report states that USADA conducted 109 tests on professional boxers in 2017.
Drug-testing is a detail-oriented endeavor. Statistics have to be precisely calculated. How does USADA account for the four missing tests?
Victor Conte was the founder and president of BALCO and at the vortex of several well-publicized PED scandals. He spent four months in prison after pleading guilty to illegal steroid distribution and tax fraud in 2005. Since then, Conte has become a forceful advocate for clean sport. What makes him a particularly valuable asset is his knowledge of how the performance enhancing drugs game is played.
Asked about USADA's PED test numbers for professional boxers, Conte declares, "Numbers like this for professional boxing don't make sense. It's just not credible. You have to ask whether there's a genuine interest on the part of USADA in catching these athletes."
"One reason VADA testing is effective," Conte continues, "is that Margaret Goodman uses CIR [carbon isotope ratio] testing on every urine sample that VADA collects from a boxer. CIR testing can increase the number of positive tests in a given situation from one percent to five percent. To my knowledge, USADA doesn't use CIR testing on every sample. But it's common sense. To be successful in any endeavor, you do more of what works and less of what doesn't work."
On multiple occasions in August, this writer requested of USADA that it provide answers to the following questions:
(1) Other than Erik Morales in 2012, has USADA ever reported a positive drug test result with regard to a professional boxer to a state athletic commission? And if so, on how many occasions and to which commission(s).
(2) On how many occasions has the "A" sample of a professional boxer tested by USADA come back positive for a prohibited substance?
(3) On how many occasions has the "B" sample of a professional boxer tested by USADA come back positive for a prohibited substance?
On August 28, Danielle Eurich (a media relations specialist for UDADA) responded as follows: "Hi Thomas, Given your previous inaccurate reporting on USADA's role in professional boxing and refusal to correct the record when given the opportunity, our only comment at this time is that we will not be providing you with the requested information as we have no confidence that anything we offer in response to your questions would be used accurately. We believe readers deserve an honest, fact-based account of the state of anti-doping in boxing, but regrettably that need has not been met with your past reporting. We're sure you understand the reasons why we are unable to offer any further comment at this time."
This is known as avoiding the issue. Other writers, news organizations, and government entities (including the Association of Boxing Commissions) are urged to press USADA for answers to the questions above.
Meanwhile, where should boxing go from here?
As I wrote three years ago, the presence of performance enhancing drugs in boxing cries out for action. To ensure a level playing field, a national solution with uniform national testing standards is essential. A year-round testing program is necessary. It should be a condition of being granted a boxing license in this country that any fighter is subject to blood and urine testing at any time. While logistics and cost would make mandatory testing on a broad scale impractical, unannounced spot testing could be implemented, particularly on elite fighters.
Without additional federal legislation, the Association of Boxing Commissions can't require PED testing. But the individual states can. Each state should require that:
(1) All contracts for drug testing be filed with the governing state athletic commission within seven days of execution.
(2) All test results be forwarded to the governing state athletic commission within three days of receipt by USADA, VADA, or any other testing agency. Such filings should include (a) the name of the boxer who was tested; (b) a summary of the results from each test; and (c) copies of the complete test results. A commission doctor should review all test results as they come in.
The Association of Boxing Commissions could serve as a repository for this information as it's received by the individual states. In today's computer age, that wouldn't be hard to do. This registry would ensure the free flow of information from state to state and also provide a baseline against which future tests for performance enhancing drugs could be evaluated.
Given the amount of money that USADA receives annually from the federal government, it would also be appropriate for Congress to conduct an inquiry into USADA's practices with regard to professional boxing.
Meanwhile, the point can't be made often enough. This isn't about running faster or hitting a baseball further. It's about hitting someone in the head harder in a sport where the aim is to knock an opponent unconscious.
Thomas Hauser can be reached by email at thauser@rcn.com. His next book – Protect Yourself at All Times – will be published by the University of Arkansas Press this autumn. In 2004, the Boxing Writers Association of America honored Hauser with the Nat Fleischer Award for career excellence in boxing journalism.
Check out more boxing news on video at The Boxing Channel
Terence Crawford is Bob Arum's Yuletide Gift to New York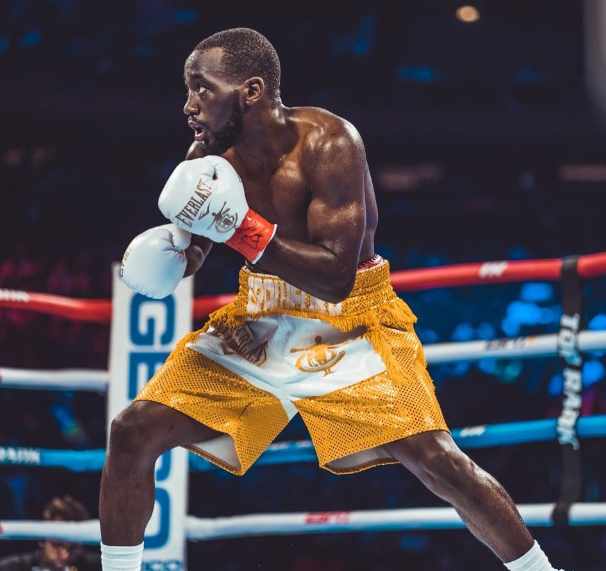 Terence Crawford is Bob Arum's Yuletide Gift to New York
Throughout history, boxing promoters have shunned the weeks before Christmas. The conventional wisdom is that the typical fight fan has little money at his disposal for a frivolity such as a night at the fights, having exhausted his funds buying Christmas presents. But don't tell that to Top Rank promoter Bob Arum who has flouted this dictum and profited handsomely.
Back in 1995, Arum secured Madison Square Garden for the night of Dec. 17 for a show that pitted Oscar De La Hoya against Jesse James Leija in the main event. The cynics said the date was all wrong, let alone the location for a match between two Mexican-Americans from out west, one from LA and the other from San Antonio. But lo and behold, the show was a big money-maker, attracting a crowd of 16,027, more than 15,000 paid.
Arum anticipates another box office bonanza on Dec. 14 when he plants an ESPN and ESPN Deportes tripleheader in America's most famous sports arena, an event headlined by Terence "Bud" Crawford's WBO title defense against Egidijus Kavaliauskas. Crawford, who turned 32 several weeks ago, moved up to welterweight after grabbing all the belts at 140 and will be making his fourth welterweight title defense.
The opening bout on the telecast pits featherweight Michael Conlan against former amateur rival Vladimir Nikitin. Conlan will be making his sixth appearance at the Garden. In the co-feature, Richard Commey defends his IBF world lightweight title against Teofimo Lopez.
Although many rate Terence Crawford the top pound-for-pound fighter in the world, he has been something of a forgotten man lately. Almost 10 full months have elapsed since he last fought. Oscar De La Hoya, who had a bitter break-up with Arum late in his boxing career, recently took a swipe at Arum for not keeping Crawford more active, suggesting Arum's "inertia" might be keeping Crawford out of the Hall of Fame.
The Crawford-Kavaliauskas match-up serves as Arum's retort as it will shine a bright spotlight on Crawford, the pride of Omaha, Nebraska, as Arum's show will air on ESPN directly following the Heisman Trophy presentation. Now it behooves Arum to pull some strings so that the Heisman Trophy show doesn't run too long as has happened in the past.
At the moment, parlaying Terence Crawford (35-0, 26 KOs) to Alabama quarterback Tua Tagovailoa seems like a safe bet, but Egidijus Kavaliauskas, a two-time Olympian who was profiled on these pages in July of 2016, is no slouch.
True enough, Kavaliauskas (21-0-1, 17 KOs) didn't look all that sharp in his last outing when he was held to a draw by Ray Robinson, but Philadelphia's Robinson had an awkward style (think former heavyweight contender Jimmy Young) and was fighting in his hometown.
If Kavaliauskas were a horse, we would say that he comes from a great barn. The 31-year-old Lithuanian is a stablemate of the Big Three in the barn of Egis Klimas: Vasiliy Lomachenko, Oleksandr Usyk, and Oleksandr Gvozdyk.
—
Richard Commey (29-2, 26 KOs) hails from Ghana but now hangs his hat in Brooklyn. His losses were both by split decision in back-to-back fights with Robert Easter and Denis Shafikov and he has won five straight since then, most recently an eighth-round stoppage of veteran Ray Beltran in the first defense of his IBF title.
Teofimo Lopez, 10 years younger than Commey at age 22, is moving up in class, but will yet go to post the favorite. In his last start, Lopez won a unanimous 12-round decision over Masoyoshi Nakatani, ending a skein of highlight reel knockouts. In December of last year, Lopez scored a one-punch knockout over Mason Menard in a bout that lasted all of 44 seconds. It was named the TSS Knockout of the Year.
Lopez (14-0, 11 KOs) grew up in Davie, Florida, but was born in Brooklyn and currently has a home there, giving the show even more of a local flavor. He and his Honduras-born father of the same name are not shy when it comes to boasting of his prowess and Teofimo's braggadocio has enhanced his appeal with young fans.
Michael Conlan (10-0, 7 KOs) and Vladimir Nikitin (3-0, all by decision) met in the quarterfinals of the 2016 Rio Olympics. Nikitin got the decision, a jaw-dropper that spawned the most indelible moment of the Games when an enraged Conlan gave the judges a two-middle-finger salute.
The rematch between them was hatched at that moment although it took awhile for Arum to rope the Russian into the fold. They were originally slated to fight on Aug. 3 at an outdoor show in Conlan's hometown of Belfast, but Nikitin suffered a torn bicep in training and had to pull out.
This is the kind of match that Bob Arum can really get his teeth in. The crusty octogenarian and former attorney would have it that all people of good character ought to be rooting for Conlan in the interest of seeing an injustice rectified.
Regardless, Arum's Dec. 14 show is a nice Christmas present for Big Apple boxing fans.
Check out more boxing news on video at The Boxing Channel 
To comment on this story in The Fight Forum CLICK HERE
Three Punch Combo: Gvozdyk-Beterbiev Thoughts and More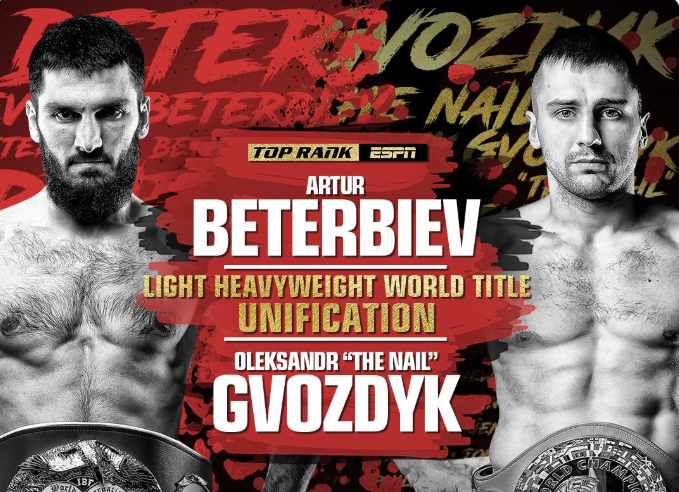 Three Punch Combo — For hardcore fans, one of the most attractive fights of the year takes place on Friday when undefeated light heavyweight champions Oleksandr Gvozdyk (17-0, 14 KO's) and Artur Beterbiev (14-0, 14 KO's) battle in a title unification bout. This contest will headline an ESPN televised card from the Liacouras Center in Philadelphia, PA. Here are a few subtle things that could play a factor in how this fight plays out.
A Tactical Fight?
Twenty years ago, Oscar De La Hoya and Felix Trinidad met in a welterweight title unification fight. It was a super fight between two explosive punchers. Everyone expected fireworks, but as we all know, it turned into an all-out chess match for twelve rounds.
When two big punchers meet, sometimes we get fireworks and sometimes each fighter respects the other's power so much that they both become somewhat tentative inside the ring.
Keep in mind we have seen in several Gvozdyk fights a somewhat cautious approach. He will take what is given and nothing more. As for Beterbiev, he has typically been a very aggressive fighter (more on that later) but has had his moments where caution has entered his mindset. Just take a look back at his 2017 fight with Enrico Koelling.
I know it is the unpopular opinion but we could certainly see a very tactical chess match between these two on Friday.
Beterbiev's Defense and Chin
Beterbiev, as noted, is a very aggressive fighter. But with that aggression comes an almost complete lack of focus on the defensive side of the game.
So far, Beterbiev's offense has been his best defense as many times his opponents have simply been too fearful of opening up. But at times the cracks have shown. Callum Johnson, for example, wasn't afraid to throw in spots and when he did, his punches landed.
In that fight, we saw Beterbiev get hurt and dropped. Beterbiev showed a ton of heart to come back from that moment and later stop Johnson, but his chin is certainly a question mark. And Gvozdyk, aside from carrying one-punch power, is a very sharp and accurate puncher who has shown excellent finishing skills thus far in his career.
Gvozdyk's Mindset
A little more than ten months ago, Gvozdyk wrested away the title from Adonis Stevenson. But on what was supposed to be the night where Gvozdyk's dream came true, things almost turned tragic as Stevenson suffered a brain bleed that nearly took his life.
Gvozdyk has had one fight since against journeyman Doudou Ngumbu. Though Gvozdyk won easily, there was something about his performance that just didn't feel right. Gvozdyk had a fighter in front of him who offered little resistance but seemingly didn't want to fully step on the gas.
In order to compete with Beterbiev, we have to see the same Gvozdyk that we saw against Stevenson. But has Gvozdyk's mindset permanently been altered by the events of that evening?
Under The Radar Fight
A pivotal crossroads bout in the welterweight division between Luis Collazo (39-7, 20 KO's) and Kudratillo Abdukakhorov (16-0, 9 KO's) is also on Friday's ESPN broadcast. The winner will be in prime position for a title shot in 2020.
Collazo, a world welterweight titlist back in 2005, is in the midst of yet another career resurrection. After getting stopped by defending WBA welterweight champion Keith Thurman in 2015, Collazo has won three straight. And these wins were not against subpar opposition. Two were against up-and-coming young fighters in Sammy Vasquez and Bryant Perrella; the other against fringe contender Samuel Vargas.
At age 38, Collazo has proven he still has plenty in the tank and has clawed back up the rankings in the welterweight division. But to get one more shot at a title, Collazo must find a way to get past another young up-and-comer in Uzbekistan's Abdukakhorov.
Abdukakhorov, 26, is coming off the biggest win of his pro career this past March when he won a 12-round unanimous decision over former 140-pound title challenger Keita Obara. That win boosted Abdukakhorov into the number one position in the IBF at welterweight and in line to one day be the mandatory challenger for current belt-holder Errol Spence Jr.
Stylistically, I love this matchup. Abdukakhorov is an aggressive boxer-puncher. He will look to press the attack and won't be afraid to lead looking to land his best punch which is the overhand right. Collazo is a southpaw who is a natural counterpuncher. He will look to make Abdukakhorov's aggression work against him and should find plenty of opportunities to do so.
I think we are going to get an action-packed, competitive fight. This should serve as an excellent appetizer to Gvozdyk-Beterbiev.
What's Next For Dmitry Bivol?
This past Saturday, Dmitry Bivol (17-0, 11 KO's) successfully defended his WBA light heavyweight title with a wide unanimous decision over Lenin Castillo (20-3-1, 15 KO's). Though it wasn't the most exciting performance, the win keeps Bivol in line for bigger opportunities down the road. So, what's next for him?
Saturday's title defense marked Bivol's second consecutive appearance on the streaming service DAZN. DAZN needs future opponents for its two biggest stars in Canelo Alvarez and Gennady Golovkin. Clearly part of the reason for DAZN showing interest in Bivol is geared toward him potentially getting one or the other down the road.
Though Alvarez is fighting at light heavyweight in November, this appears to be a one-time appearance for the Mexican superstar in that division. He is likely headed back to middleweight or the 168-pound weight class. As for Golovkin, he has fought his entire 13-year career at middleweight. A move at some point soon to 168 would not be a surprise.
Bivol and his team have made it very clear that he can get down to 168. With DAZN's two biggest stars hovering around that division, a move down to 168 seems likely.
The WBA champion at 168 is Callum Smith who is slated for a title defense in November against UK countryman John Ryder. Assuming Smith prevails, he would make a logical opponent for Bivol in the spring of 2020.
Smith-Bivol would be a big fight between two young undefeated fighters and the winner would then be in position for a mega fight later in 2020 against either Alvarez or Golovkin.
But what if Smith goes a different direction following the Ryder fight? If that is the case, Bivol may instead just look to dip his toes in the water at 168 with someone like Rocky Fielding.
Fielding is a tough, gritty competitor who is popular in the UK and has name recognition in the US based on his fight last December with Canelo. But as we saw in that fight, Fielding is very limited.
Fielding is just the type of opponent who could bring out the best in Bivol. A spectacular knockout would help erase some of Bivol's recent lackluster performances. And this would, of course, make Bivol much more marketable for a future date with Alvarez or Golovkin.
Check out more boxing news on video at The Boxing Channel 
To comment on this story in The Fight Forum CLICK HERE
The First Coming of George Foreman: A Retrospective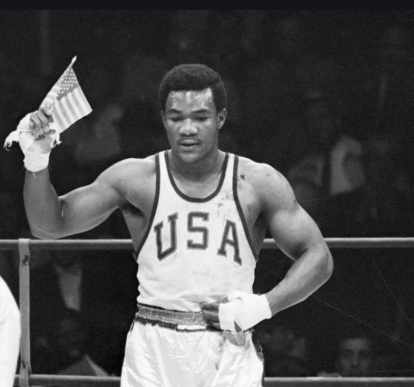 This coming Oct. 30 is the 45th anniversary of the Ali-Foreman fight. Boxing has had its fair share of memorable fights across the decades, but few have been more talked about than "The Rumble in the Jungle."

The 60,000 fans in attendance watching at the 20th of May Stadium in Kinshasa, Zaire and the record–setting one billion viewers taking it in around the globe, including 50 million who watched via pay-per-view on closed circuit television, will never forget what happened inside the ring.

Foreman, who was recognized as the world heavyweight champion by the World Boxing Association and World Boxing Council, the only sanctioning bodies that mattered, entered with a 40-0 record and 37 knockouts. Ali owned a 44-2 mark with 31 knockouts, but wasn't the same fighter after being stripped of his titles and missing three-and-a-half years between 1967 and 1970 after refusing induction into the military based on his religious convictions.

Both stood 6-feet-3. Foreman weighed 220 pounds and Ali 216, but the latter was giving away seven years in age, 32 to 25.

The fight commenced with Ali on the offensive, but Foreman, a 4-to-1 betting favorite, rallied to close the gap by the end of the opening frame.

In the second round, Ali allowed "Big George" to bang away at his arms and body, using what he later described as the "rope-a-dope," which helped tire Foreman out.

As the fight continued, Foreman's once fierce arsenal was reduced to half its potency and in the eighth round Ali eventually found his range.

Ali now threw punches at will, and when Ali buzzed Foreman with a quick right and knocked him to the canvas, Zack Clayton, the referee, had seen enough.

Having lost for the first time as a professional, Foreman was bitter and even claimed that his trainer and manager, Dick Sadler, put something in his water just minutes before the opening bell.

"It's not like the water beat me," Foreman said in writer Jonathan Eig's biography, "Ali." "Muhammad beat me. With a straight right hand. Fastest right hand I'd ever been hit with in my life. That's what beat me. But they put drugs in my water."

In time, though, Foreman would mellow, saying, "Before that, I had nothing but revenge and hate on my mind, but from then on, it was clear. I'll never be able to win that match, so I had to let it go. It just wasn't my night."

The Road to Zaire

Foreman's sweet and outgoing personality wasn't on display when he began his pro career shortly after winning a gold medal at the 1968 Summer Olympics in Mexico City.

To the contrary, Foreman was a mean and angry young man after spending his childhood in Houston's tough Fifth Ward.

Growing up with six siblings and without much on the table to eat will create a crusty exterior.

Everyone needs an escape. Football was that for Foreman, who idolized Jim Brown, arguably the NFL's greatest running back.

But it was boxing that saved him and helped turn his hardscrabble life around.

At 15, Foreman grew tired of high school and dropped out, joining the Job Corps.

This is where he was introduced to boxing and through hard work and dedication went on to earn a berth on the U.S. Olympic boxing team, going on to win a gold medal at the 1968 Summer Games.

This was a turbulent year. It was the year in which Dr. Martin Luther King Jr. and New York Senator Robert F. Kennedy, a Presidential hopeful, were assassinated. Blacks were rioting in many American cities over grievances including police harassment, the Viet Nam War was raging half a world away and college students were protesting our involvement in that very unpopular war.

This was the ugly backdrop against which the 1968 Olympic Games were being contested.

Two black American track stars, Tommie Smith and John Carlos, were front and center in Mexico City after placing first and third respectively in the 200-meter dash. At the medal stand, Smith and Carlos raised their clenched fists wrapped in black gloves skyward while the National Anthem played, which triggered a chorus of boos from those inside the stadium.

Foreman waltzed through each round of the heavyweight tournament and took the gold medal by stopping Lithuania's Jonas Cepulis, representing the Soviet Union, in the second round.

Foreman then pulled out a small American flag and walked around the ring, bowing to the crowd.

Many Americans fell in love with Foreman because of that simple gesture of waving the flag.

"I had a lot of flak," said Foreman years later of the flag-waving incident. "In those days, nobody was applauded for being patriotic. The whole world was protesting something. But if I had to do it all again, I'd have waved two flags."

Foreman's professional career began in grand fashion in June 1969 at New York's Madison Square Garden when he scored a third-round TKO over Don Waldhelm.

The next six fights concluded by knockout or TKO before Foreman triumphed over Peruvian trial horse Roberto Davila by unanimous decision at the Garden in October 1969.

Three more victories followed by knockout or TKO before Foreman registered a unanimous decision over journeyman Levi Forte in Miami Beach in December 1969.

With three more wins coming by knockout or TKO, Foreman was now 15-0.

In his next fight, Argentine veteran Gregorio Peralta extended him the 10-round distance, after which Foreman won 24 in a row inside the distance, including a 10th round TKO of Peralta in a rematch in May 1971 at the Oakland County Coliseum Arena where he grabbed his first championship belt, the North American Boxing Federation strap.

Ten victories followed including a second round TKO over undefeated Joe Frazier in Kingston, Jamaica, in January 1973, where he took away Frazier's WBA and WBC world title belts.

Foreman then knocked out Jose Roman in the first round in Tokyo, Japan in September 1973 and followed that up with a second round TKO of Ken Norton in Caracas, Venezuela in March 1974. Then it was off to Zaire to meet Ali with the unified title at stake.

Post-Ali

In January 1976 Foreman returned to the ring after a 16-month absence and knocked out Ron Lyle in the fifth round at Caesars Palace in Las Vegas in The Ring magazine Fight of the Year. Four more wins by TKO would follow before losing a 12-round unanimous decision to Jimmy Young in March 1977 in San Juan, Puerto Rico.

In the dressing room after the fight, Foreman, suffering from heatstroke and exhaustion, said he had a near-death experience in which he claimed to have been in a hellish place of nothingness and despair. Foreman pleaded with God to save him.

Foreman said God told him to change his ways and at that moment he became a born-again Christian, dedicating his life to his Lord.

Foreman stopped fighting and became a streetcorner evangelist before opening his own church, the Church of the Lord Jesus Christ in Houston.

Foreman focused his attention on his family and congregation and opened a youth center in his name

He was only 28 years old when he turned his back on boxing and a decade would pass before he would re-enter the sport.

Second Coming

In November of 1994, twenty years after he lost to Ali, Foreman, now 45 years old, upset Michael Moorer with a 10th round knockout at the MGM Grand Garden Arena and became the oldest fighter ever to win a championship.

Regaining the title was a byproduct of Foreman's desire to raise money for his congregation.

Today, Foreman is a bigger-than-life personality who draws people to him.

Young and old, black and white and everything in-between gravitate to the 70-year-old, two-time heavyweight champion like a magnet.

Boxing did indeed rescue George Foreman who concluded his Hall of Fame career with 76 wins, five losses and 68 knockouts.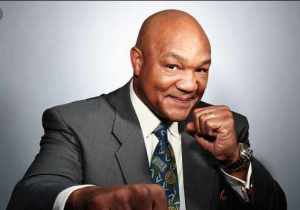 "If I hadn't found boxing, I wouldn't have been able to fulfill half of my dreams," he said. "In fact, I didn't know how to dream until I found boxing."
Very few fighters rise through the ranks and claim a world championship title. To replicate this achievement after being off for a decade is truly incredible.
Check out more boxing news on video at The Boxing Channel 
To comment on this story in The Fight Forum CLICK HERE