Top Heavyweight Prospect Filip Hrgovic Crushes Amir Mansour in Three
Heavyweight Filip Hrgovic was due to meet journeyman Gary Cornish in Zagreb, Croatia tonight but when that fight fell through the 6'6" 233lb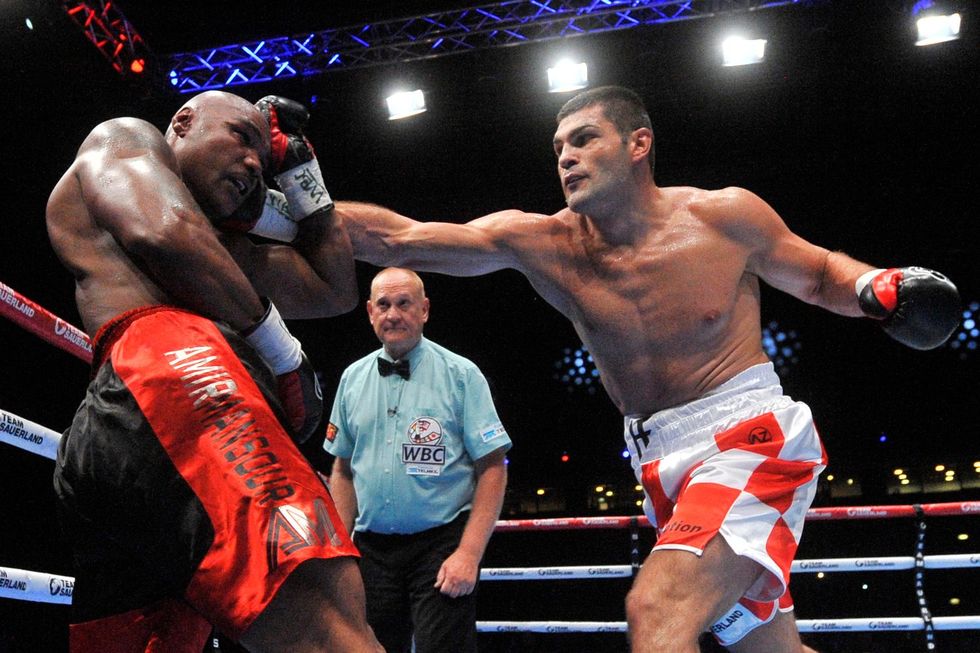 Heavyweight Filip Hrgovic was due to meet journeyman Gary Cornish in Zagreb, Croatia tonight but when that fight fell through the 6'6" 233lb prospect replaced him not with an equal soft touch but with the experienced Amir Mansour. Mansour, who was well on his way to a victory over Dominic Breazeale in 2016 when he was forced to retire after accidentally biting down on his own tongue, is a fringe contender. The freak accident against Breazeale had been his only stoppage loss to date.
Until tonight when Hrgovic, reminiscent of a young Vitali Klitschko, clubbed Mansour into submission in just three short, direct rounds.
In complete control from the very first bell, Hrgovic's authority over distance was absolute. Ugly half-feints underlining his advantage in height and reach kept Mansour on his toes and on the move; hands low, very much in the gunslinging style of Vitali, Hrgovic showed little interest in using his fists for defense, or indeed anything that didn't involve punching his smaller but more seasoned foe.
Being moved around with the left made Mansour nervous, but when Hrgovic landed his first right hand of the night the American seemed immediately troubled. His retreat suddenly became disorganized, his lunging attack ridiculous. Hrgovic continued to hurt him with the jab, escaping with a quick step – taking him straight back, it should be noted – that re-established his control of range whenever his man got heated.
Mansour is nothing if not brave but he was so completely out-classed in that first it was difficult to consider a reasonable plan for him in the second. Strategy is hard to establish when a fighter is on the wrong end of a physical and technical mismatch. Southpaw veterans are supposed to set tricky tactical problems for inexperienced prospects by default. It seems Hrgovic is a little different.
He trapped Mansour in the middle of the ring with as much ease as he did three of the four corners through the second. Mansour's only respite came when Hrgovic appeared to land a shot around the back of his head; after a brief break and a warning for Hrgovic, the torture began again.
But it didn't last. While it is hard to be certain which of the many stiffening rights and lefts began Mansour's slide, I think it is fair to say that his morale was broken before the round even began.  Desperate swings betrayed his panic and a steady stream of abuse made the knee he chose to take at 1:20 of the third remaining inevitable. Mansour showed heart in reclaiming his feet but was completely unable to land a meaningful punch, twisting purposelessly on the ropes as Hrgovic battered him. He had one more press with thirty seconds of the round remaining but as Hrgovic detonated consecutive bombs on that iron jaw, Mansour pitched forwards. There he stayed, a rueful smile on his face, hearing, for the first time in his career, "10".
Hrgovic turned in a flawless performance.  He looked nothing less than a natural fighter, and a special one. He cracked an elite jaw and solved a singular puzzle with no more effort than if he had been sparring a straight-backed amateur.
Mansour is not good enough that we are able to call this Hrgovic's graduation night and nor, I think, does it mean we will be seeing him only against fighters of Mansour's quality from here on in. Hrgovic needs to stay busy and that will mean one or two more foes with more in common with Cornish than Mansour. It does mean that his team can relax a little though, about the tougher challenges that lie ahead and it may force a promotional hand in hunting down more appropriate opposition.
Hrgovic, I think, will go far, and he remains my pick of the heavyweight prospects currently but as we all know, when it comes to the heavyweights dramatic changes are never far away.
Defense has been the issue for Hrgovic so far, however, and tonight looked like an improvement. It seems he will never learn to pick off punches with his gloves and that's a shame because it places upon him the requirement of iron chin, but those quick moves to re-take distance were lovely. If a fighter can control the ring and understand the space, then he is harder to hit by his very nature.
There were early signs tonight that Hrgovic could become such a fighter.
Check out more boxing news on video at The Boxing Channel
Boxing Odds and Ends: 'Stitch' Duran at the Top Rank Gym and More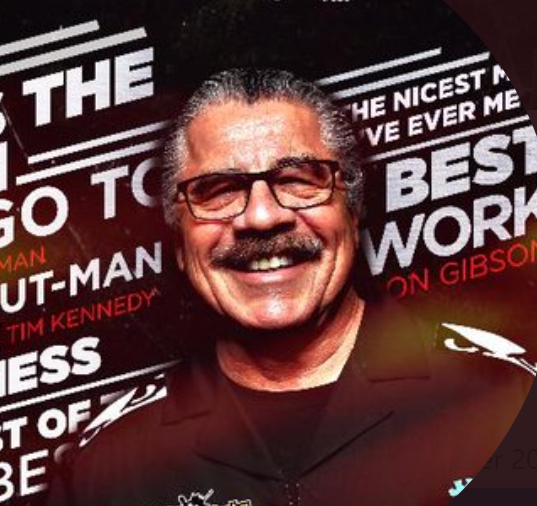 Jacob "Stitch" Duran is the most famous cutman in the world. But this past November, when he was working the first of the four Triller shows — the show in Los Angeles anchored by the Mike Tyson vs. Roy Jones Jr exhibition – Duran realized for the first time that his renown wasn't confined to the insular world of combat sports.
"Snoop Dogg came up to me and said, 'man you're a legend, may I take a picture with you?' I was shocked. I had no idea that anyone knew me in that world. It was a memorable moment."
Duran, who turned 70 this month and looks years younger, has had many memorable moments. The night that he plied his trade in London's Wembley Stadium before 90,000 screaming fans is forever embedded in his memory. But that adventure was bittersweet. He worked the corner of Wladimir Klitschko, with whom he had a 12-year relationship, and that see-saw fight between Klitschko and Anthony Joshua ended with Klitschko on the receiving end of a barrage of punches, forcing the referee to step in and call off the contest in the 11th round.
Duran grew up in Planada, CA, an overwhelmingly Hispanic community where a third of the population lives below the poverty line. Planada is in the agriculturally fertile San Joaquin Valley. Most of the working adults are employed by the farms or in a food-related industry. Duran's memoir, "From the Fields to the Garden" (as in Madison Square), written with Zac Robinson, was released in 2011 and spawned a sequel.
If there is ever a third book, one chapter will likely be titled "Life in the Bubble." Duran and Mike Bazzel, and eventually Floyd Mayweather's associate Bob Ware, were tabbed to be the house cutmen for all of Top Rank's so-called Bubble Fights, 22 in all, a series that ran from June 23, 2020 to Feb. 20 of this year from the sterile MGM Grand Conference Center in Las Vegas.
The cutmen and other essential employees were quarantined on the 12th floor of the hotel, departing only for breakfast, lunch and dinner, and for the weigh-in. Bazzel, who has a home in the San Francisco Bay Area, never left the hotel. Duran, who lived 20 minutes away, was able to go home between assignments but the better part of his week was still spent in his 12th-floor "crib."
It was boxing's version of the "Shawshank Redemption," says Stitch, referencing the 1994 prison movie starring Tim Robbins and Morgan Freeman. "We were literally in solitary confinement." But he is thankful that Top Rank COO Brad Jacobs called him and offered him the gig. Duran was one of the few people in boxing who was able to stay busy when things slowed to a crawl.
Duran, an Air Force veteran, came to Las Vegas in 1995. During his early years in the city, he prowled the boxing and MMA gyms, looking for work. Nowadays, he doesn't have to look for work, it seeks him out, but Duran is still an insatiable gym rat of sorts.
Earlier this week he was at the Top Rank Gym which was bustling with activity. Tyson Fury was there being put through his paces by trainer SugarHill Steward, as was Scotland's Josh Taylor, who has a big fight upcoming with Jose Ramirez. The winner will be the undisputed 140-pound champion owning all four meaningful belts.
Duran and the Gypsy King are well-acquainted. When Fury hooked up with Steward, the nephew of the late Emanuel Steward, Stitch Duran came along in what was something of a package deal. Their first fight together was Fury's rematch with Deontay Wilder. Staged at the MGM Grand Garden on Feb. 22, 2020, it was a tour-de-force for the Gypsy King.
"Working with Fury was a seamless transition because I was so familiar with the Kronk way of doing things," says Duran. The legendary Emanuel Steward handled Wladimir for 17 fights. When Steward died of colon cancer in 2012, the torch was passed to Emanuel's longtime assistant Johnathan Banks.
One can number Stitch among those who thought that Emanuel Steward had no peer as a boxing coach: "Emanuel's work with Wladimir in his first fight with Samuel Peter was the best corner work I ever saw. Emanuel's instructions got him back in the fight."
Klitschko looked like a cooked goose after Peter knocked him down twice in the fifth round, but the big Ukrainian went on to win a clear-cut unanimous decision.
There was a camera crew at the Top Rank Gym gathering up the final pieces for a Stitch Duran documentary that commenced filming in Santa Fe, New Mexico. It should prove interesting.
Nat Fleischer Award
The Boxing Writers Association of America has named Joe Maxse the 48th recipient of the Nat Fleischer Award. The award, which recognizes Excellence in Boxing Journalism, is voted on by previous honorees.
A Cleveland native, Maxse, 69, covered boxing for the Cleveland Plain Dealer from 1987 to 2013. Cleveland was an important fight town during most of those years. Don King built his empire there before relocating to New York City and eventually Deerfield Beach, Florida.
The Fleischer Award has been presented every year since 1973. The first recipient was Barney Nagler who went on to helm the BWAA from 1984 to 1989. Nagler was then the sports columnist for the Daily Racing Form. He had begun his journalism career with the Bronx Home News and was the author of two boxing books, most notably "James Norris and the Decline of Boxing," a book that still appears on many lists of the best boxing books of all time.
Former recipients include two members of the TSS family: Bernard Fernandez (1998) and Thomas Hauser (2004). Last year's winner was Graham Houston, the longtime North American correspondent and sometimes editor for several British boxing publications including the venerable Boxing News.
Maxse will be honored along with other award winners (a two-year supply) at the 95th BWAA awards dinner, the date and site of which have yet to be determined. Hopefully, when Maxse takes the podium, he won't conclude his speech without tossing in an impression of the late Harry Carey. Maxse's spot-on impersonation of the iconic baseball announcer endeared him to his peers.
Check out more boxing news on video at the Boxing Channel
To comment on this story in the Fight Forum CLICK HERE
Canelo vs. BJ Saunders: Predictions and Analyses from the TSS Faculty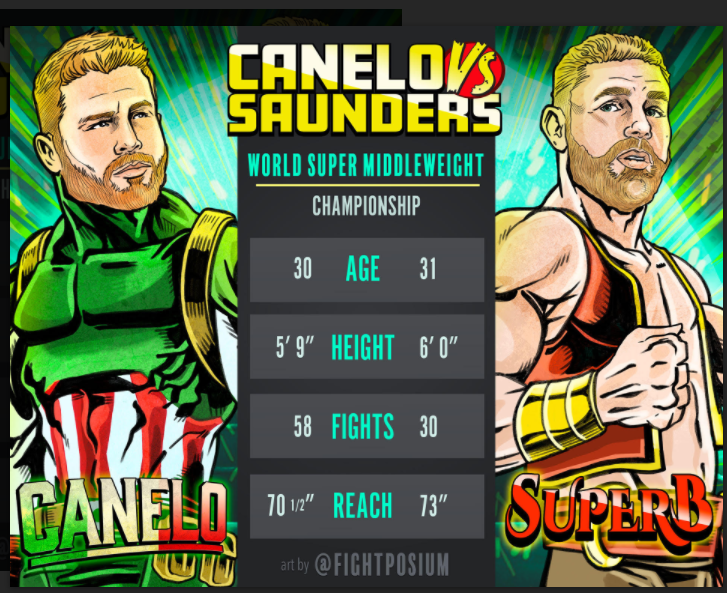 More than 60,000 fight fans are expected to gather at AT&T Stadium, home of the Dallas Cowboys, on Saturday. The turnout for the fight between Saul "Canelo" Alvarez and Billy Joe Saunders represents a turning point in the COVID-19 era. Boxing has been pretty much walled-off to the general public since a sellout crowd of 15,816 witnessed the second encounter between Tyson Fury and Deontay Wilder on Feb. 20, 2020 in Las Vegas.
Canelo Alvarez (55-1-2, 37 KOs) holds the WBC and WBA world titles at 168 pounds. Billy Joe Saunders (30-0, 14 KOs) owns the WBO belt. However, the hardware is largely immaterial whenever Canelo steps in the ring as he is widely considered the best pound-for-pound fighter in the world. In Saunders he is meeting a slick southpaw bidding to become the second member of the Traveling community to hold multiple title belts simultaneously, joining his friend Tyson Fury. The bout headlines a 7-bout card that will air on DAZN in 200+ countries and territories worldwide and on TV Azteca in Mexico.
Whenever a fight of this magnitude comes down the pike, we invite members of our editorial staff to provide a quick analysis of the match and forecast the outcome. Their prognostications appear below with the respondents listed in alphabetical order.
The graphic is by Colorado comic book cover artist ROB AYALA, an honored guest whenever we perform this kind of exercise. Check out more of Rob's cool illustrations at his web site fight posium.
PICKS and ANALYSIS
No gimme for Canelo here, as Saunders is a southpaw who can box, has a bit of pop in his punch, as well as a knack for making his opponents look not quite as impressive as they normally are. Still, Canelo is at the top of the boxing food chain for a reason. It's all right for him to win some fights and not be spectacular in doing so. Figure the Mexican icon on scoring a knockdown or two along the way, but he may have to be satisfied with a win on points this time out. – BERNARD FERNANDEZ
I no longer pick against Canelo Alvarez. And certainly not against a boxing basket case like Billy Joe Saunders. There's a huge difference in the level of maturity between these two fighters and that will be seen in the ring when Canelo becomes the first to corner the fleet-footed Saunders and put him on his back. Canelo KO in 10. – JEFFREY FREEMAN
Canelo by decision. He does everything better than Saunders, who will fight well enough to survive but not win. – THOMAS HAUSER
Billy Joe is formidable. You don't lock in an Olympic berth at age 18 without natural talent. You don't run circles around a big puncher like David Lemieux without a high ring IQ. But Saunders, despite his undefeated record, has been inconsistent. Canelo, as Kevin Iole noted in a recent column, doesn't do one thing great, but he does everything well. How does one formulate a smart game plan for a boxer with no flaws to exploit? Canelo UD. – ARNE LANG
Much has been made by Saunders' camp this week about the size of the ring that will be used in the fight. While it seems strange and even unruly that there can be such vast disparities in how large the boxing ring is or how spongy the mat can be for any professional fight card in our sport, the truth of the matter is that Saunders probably doesn't have much hope in beating Alvarez no matter how those other factors play out. They could fight on a basketball court, and I'd still pick Alvarez. The best the cagey UK fighter will be able to muster is trying to go the distance with the Mexican. Callum Smith pulled it off back in December, but Saunders won't quite get there. CANELO via 9th-round stoppage. – KELSEY McCARSON
There was a time, not that long ago, when I would have favoured Saunders to beat Canelo and stylistically I still feel Saunders holds all the aces. Canelo's improvements in the last 30 months have astonished, though. He has found a meaningful fourth and fifth punch for his combinations and his strength, for whatever reason, is prestigious at whatever weight he fights. Saunders, something of a persona-non-grata here in his home country after a series of public relations disasters, is very much a man out of time.  Canelo, bodyshots, between the eighth and the tenth. – MATT McGRAIN
There is a case to be made that Canelo Alvarez has not faced a pure boxer on the level of Billy Joe Saunders since his do-si-do with Erislandy Lara in 2014, in a fight that still has some screaming robbery (Alvarez won by split decision). Of course, that was nearly seven years ago, back when Alvarez was still trading on his telenovela bonafides. Since then, he has gone on to distinguish himself as arguably the best boxer in the sport today. The same cannot be said for the erratic and self-sabotaging Saunders, who has squandered his impressive showing against David Lemieux in 2017 with consecutive lackluster outings against mostly middling opposition. The southpaw will find ways to frustrate Alvarez at times, to be sure, but expect Alvarez to slow down the jittery motions of the Brit by punishing him to the body en route to a mostly clear win on the cards. Canelo by majority decision. – SEAN NAM
I see a feeling-out type fight in the first two rounds and then Canelo begins the stalk. Saunders will be more elusive and more savvy than most of Canelo's opponents, occasionally getting in some sharp counters. However, he will begin to tire late from an accumulation of Canelo's body work and from backing up. This will allow the Mexican to increase the tempo looking for a way to close the show. The Traveler will survive. But Canelo will win with a dominating UD. – TED SARES
Two names come to mind for me when deciding how this fight will play out. First, Erislandy Lara, who I saw outbox but not outfight Alvarez. Second is Alexander Povetkin, whose horrible performance against Dillian Whyte was reportedly due to coronavirus residue, which Alvarez also claims to have been afflicted by. Can Saunders, another left-hander with a bit more of a reach advantage than Lara, take advantage of a possibly weakened Canelo? Don't bet on it unless Cinco de Mayo weekend gets cancelled and nobody from Texas or Mexico shows up for the fight. Saunders seems capable of making it interesting, but Alvarez wins by wide decision or late TKO.  – PHIL WOOLEVER
To comment on this story in the Fight Forum CLICK HERE
A Heinous Crime Will Likely Land Felix Verdejo in Prison for the Rest of His Life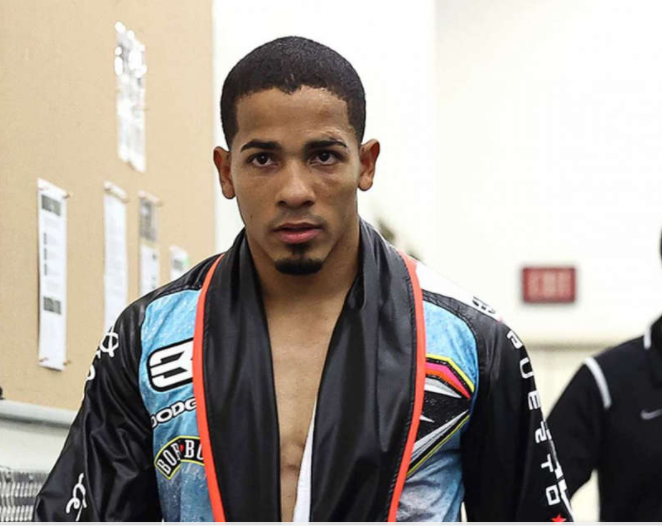 "Felix has a sparkling personality, a flashy fighting style, and he's good. He's also f-a-s-t." The quote is from Thomas Hauser who wrote those words in June of 2015 after Verdejo improved his record to 18-0 with a near-shutout of fellow unbeaten Ivan Nejara on an HBO card from the Theater at Madison Square Garden.
At this juncture it appeared that Verdejo, a former Olympian, was destined to become the next icon of Puerto Rican fight fans, the heir-apparent to Felix Trinidad and Miguel Cotto.
Today, news stories about Verdejo make no reference to his sparkling personality. It's an attribute inconsistent with the portrait of a monster.
This past Saturday, as hardcore fight fans were glued to the telecast of a show in Manchester, England, it came to light that authorities in San Juan, Puerto Rico, had found the body of a young woman who had been reported missing after failing to turn up at her job at a dog grooming salon on Thursday morning, that the decedent was plainly the victim of foul play, that Verdejo was the primary suspect in her murder, and that he wasn't cooperating with the authorities.
When the corpse of the missing woman was fished from a lagoon, her body was reportedly so mangled that forensic examiners had to consult dental records to confirm that the decedent was indeed Keishla Marlen Rodriguez Ortiz, the 27-year-old woman they were looking for. The boxer and Ms. Rodriguez had reportedly known each other since middle school. According to Rodriguez's family members, she was pregnant with Verdejo's child and the boxer, who was married with a 2-year-old daughter, wasn't happy about it.
With each new detail, the story became more sordid.
It is alleged that the victim was thrown off a bridge after being punched in the face and injected with a syringe filled with an unidentified substance. Verdejo and an accomplice – who hasn't been charged and is identified only as a witness – then tied her hands and feet with wire and weighed the body down with a cinderblock before tossing it into the water. When the body was slow to sink, Verdejo allegedly fired a bullet at it. A shell casing was found on the bridge and the authorities have corroborating evidence from toll booth cameras.
As first reported by veteran boxing writer Jake Donovan, the boxer surrendered to FBI agents yesterday evening (Sunday). He appeared this morning via zoom before federal magistrate Camille Velez Rive who ordered him returned to prison and held without bail.
Many of the headlines in the tabloids say that Verdejo is facing the death penalty. That's technically true. The three crimes for which he has been charged — carjacking resulting in death, kidnapping resulting in death, and intentionally killing an unborn child – are federal crimes. As a commonwealth of the United States, Puerto Rico is subject to U.S. federal laws. However, Puerto Rico abolished capitol punishment in 1929. The country hasn't executed anyone since 1927 when a man named Pascual Ramos was hanged for killing his boss.
It's doubtful that prosecutors would pursue the death penalty unless the trial were moved to the mainland. However, domestic violence has become a hot-button issue in Puerto Rico and the national mood toward crimes of this nature is trending toward harsher retribution. Yesterday, according to the Daily Mail, hundreds of people, mostly women, including Rodriguez's sister, gathered at the bridge that spans the lagoon to pay their respects and demand justice for the victims of domestic violence.
Felix Verdejo turned pro  at age 19 after representing Puerto Rico in the 2012 London Olympics. He rose to #1 in the WBO lightweight rankings after defeating Oliver Flores in February of 2017, but was demoted for inactivity. There were extenuating circumstances including fights that fell out and a 6-day stay in a hospital following a motorcycle accident.
He returned to the ring after a 13 ½ month absence and suffered his first pro defeat. An unheralded Mexican, Antonio Lozada, stopped him in the final round, the 10th. Verdejo was ahead on two of the scorecards through the nine completed rounds. There were 23 seconds remaining in the contest when the bout was stopped.
Verdejo's most recent fight came in December of last year. He was stopped in the ninth round by Masayoshi Nakatani at the MGM Bubble in Las Vegas, reducing his pro record to 27-2. As happened against Lozada, Verdejo faded late, squandering a big lead.
Verdejo photo credit: Mikey Williams / Top Rank via Getty Images
Check out more boxing news on video at the Boxing Channel
To comment on this story in the Fight Forum CLICK HERE