Bob Arum Hails Terence Crawford (not Lomachenko) as Boxing's Next Superstar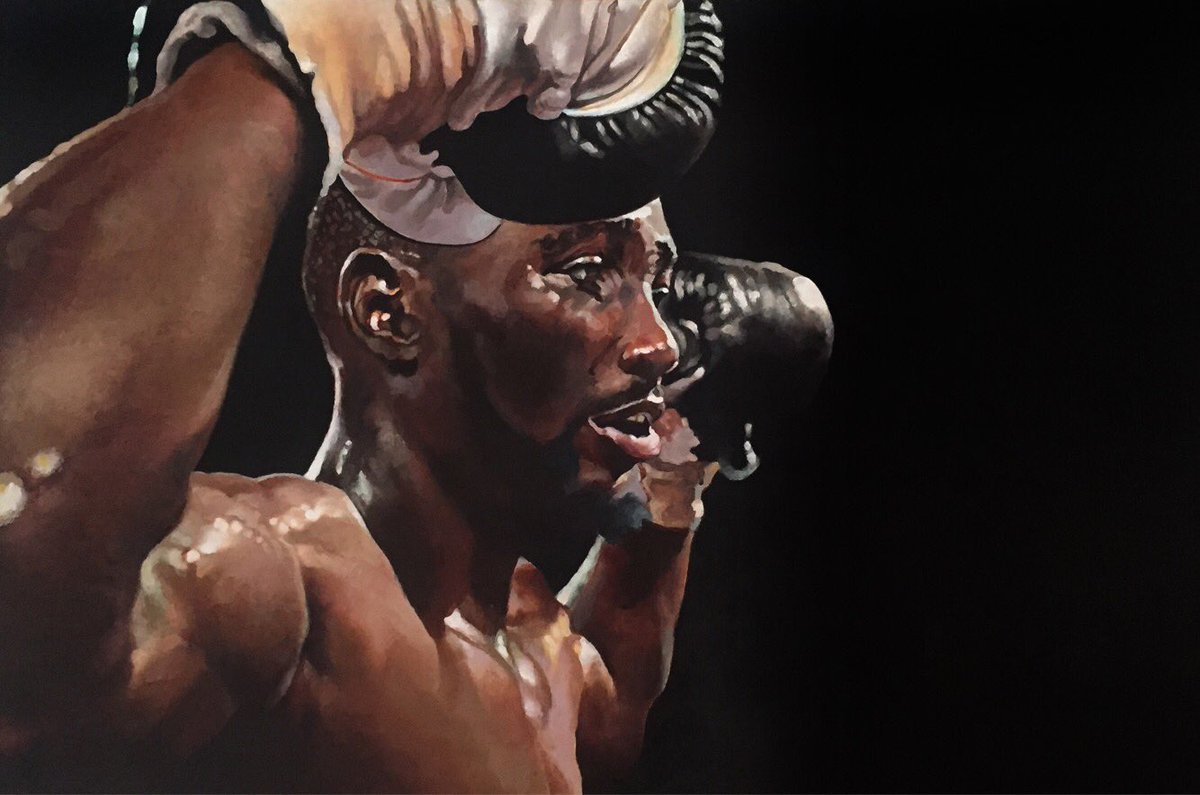 Top Rank's Bob Arum says Terence Crawford will become this generation's Floyd Mayweather or Manny Pacquiao–elite boxers who became worldwide celebrity sensations. Arum, who promoted both Mayweather and Pacquiao on the way to their historic crossover statuses expects big things from the undefeated Crawford over the next few years.
"He's the best fighter in the United States, and he's so charismatic," said Arum. "He comes from middle America, and In the next year or so, he will be huge."
Arum's assertion is noteworthy for two reasons. First, Arum is also the promoter for Vasyl Lomachenko. Lomachenko is ranked No. 1 pound-for-pound by The Ring, the Boxing Writers Association of America and the Transnational Boxing Rankings Board. More importantly, Lomachenko seems to have a groundswell of support behind him both in the media and among fight fans.
Lomachenko has also been heavily featured through Top Rank's television partnership with ESPN. While Crawford has achieved more in his career than Lomachenko (at least in my eyes) and, as noted by Arum, is a homegrown American talent, Lomachenko seems to be considered the more marketable commodity to that network judging by the amount of promotional materials ESPN has pumped out about the fighter over the last year.
The other reason Arum's claim about Crawford is interesting is the performance of Canelo Alvarez over the weekend in his majority decision rematch win over Gennady Golovkin. Besides Mayweather and Pacquiao, Alvarez is the clear PPV leader among all of boxing's current commodities, and his status as boxing's new money fighter should only grow stronger after the best win of his career.
Still, Crawford is one of the few very elite fighters in all of boxing. He's ranked No. 2 pound-for-pound by The Ring, the Boxing Writers Association of America and the Transnational Boxing Rankings Board.
While Lomachenko and Alvarez are also candidates to become boxing's next big thing, there's no doubt Crawford is also one of the few boxers in the sport right now with the right things in place to become the next Mayweather or Pacquiao.
Omaha's Crawford is in the midst of an historic run. When he stopped Jeff Horn in round 9 at the MGM Grand in Las Vegas in June, Crawford captured a world title in his third different weight class, welterweight. This after Crawford had already captured two lineal boxing championships, as well as multiple alphabet titles, in both the lightweight and junior welterweight divisions.
By any measure, Crawford is truly one of the best boxers in the sport. Not only does he look the part in the ring on fight night (something more and more writers seem to value most when voting for pound-for-pound lists), but the fighter has already accomplished so much in his career that it seems Arum is doing more than the fiduciary duty of promoting his fighter when he ascribes to Crawford such lofty praise.
Crawford, still just 30 years old, is already halfway to matching Mayweather and Pacquiao's shared record of most lineal championships. Over the course of his career, Mayweather captured lineal championships at junior lightweight, lightweight, welterweight, and junior middleweight. Pacquiao won his as a flyweight, featherweight, junior lightweight, and junior welterweight.
In order for Crawford to grab lineal championship No. 3, most believe he'll have to go through welterweight phenom Errol Spence. While promotional entanglements might keep this superfight on the shelf for a while, Arum said he had no problem pitting Crawford against Spence in what would be one of the best matchups in recent memory.
"Absolutely," said Arum when asked about working with Al Haymon's Premier Boxing Champions, who represents Spence, to make the fight. Could any response from him be more exciting? Crawford vs. Spence might be the next superfight in boxing. Both fighters are among the very elite, and unlike what ultimately happened with Mayweather vs. Pacquiao, who fought each other well past their peak years, both would be in the prime of their careers.
Winning that fight would certainly go a long way to making Arum's vision of Crawford's future come true. And who knows? Maybe Crawford really is the next Mayweather or Pacquiao. Heck, for all we know, he could even be on his way to doing something more.
Check out more boxing news on video at The Boxing Channel
Wilder – Fury Predictions & Analyses from the TSS Panel of Writers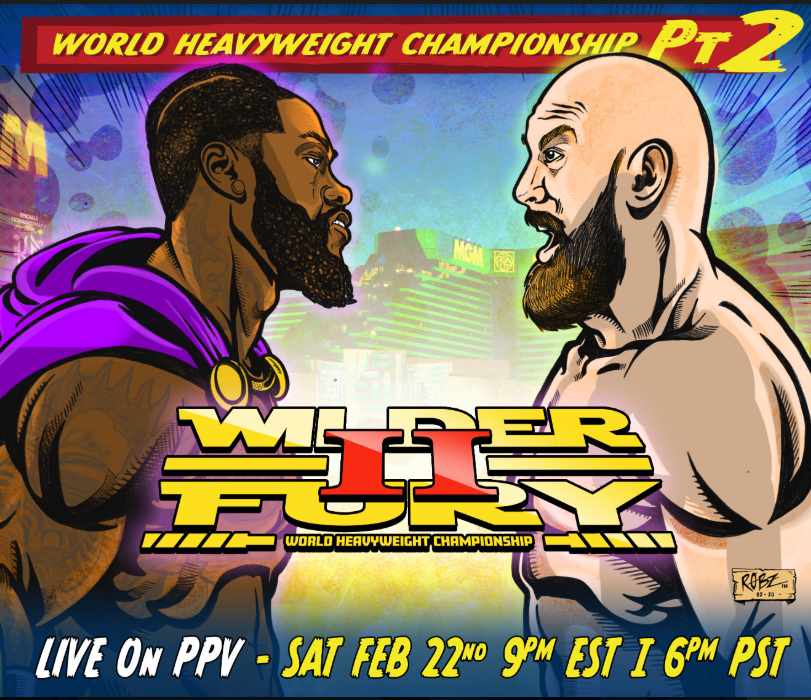 Whenever there is a big fight with a high level of intrigue, we survey members of our writing community to get their thoughts. In terms of pre-fight intrigue, Saturday's rematch in Las Vegas between fellow unbeatens Deontay Wilder (42-0-1, 41 KOs) and Tyson Fury (29-0-1, 20 KOs) ranks among the top heavyweight title fights of all time.
As is our usual custom, we are listing our panelists alphabetically. The graphic is by Colorado comic book cover artist ROB AYALA whose work has attracted a lot of buzz. Ayala's specialty is combat sports. Check out more of his very cool work at his web site fight posium.
MATT ANDRZEJEWSKI — In the first fight, my prediction was that Fury would easily out-box Wilder. I am sticking to my guns with the same prediction for the second fight. I know Fury is making a lot of noise about knocking out Wilder but I think this is more psychological than anything else. Fury will box cautiously behind the jab, pick his spots to counter and focus very carefully on his defense. He is not going to go for the knockout and will turn this into an even more tactical affair than the first fight. But he will be more successful this time and coast to a wide unanimous decision victory.
BERNARD FERNANDEZ — Fury is saying he's going to meet Wilder in the center of the ring and take him out in two rounds. I'm guessing that's a ruse, so I don't put much stock in it. But even if the big Brit elects to outbox Wilder over 12 rounds, which he is capable of doing, that means he has to avoid getting clocked with a huge right hand for 12 rounds. Gotta go with the home run hitter here. Wilder by KO or stoppage in eight rounds.
JEFFREY FREEMAN — Tyson Fury and Deontay Wilder are equally charged with restoring much needed prestige to the heavyweight division in America. It's a long slow slog. As a result, the powers caring about this have to be careful not to give away what they can sell. That's why the first Wilder-Fury fight was called a draw. Neither fighter can afford a loss on their undefeated record and Bob Arum won't be giving paying fans an actual result in exchange for their hard earned PPV dollars. Not yet anyway. So, it's going to happen again! Wilder-Fury II ends in another draw but don't worry, you can pay for the trilogy rubber-match "tie breaker" spectacular soon enough!
ARNE LANG – We performed this exercise before the first-Wilder Fury fight. No one was more bullish on Wilder than me. Properly chastened, I am going to pass the buck this time. Here are the observations of a long-time friend who resides on the Isle of Man and is known for having a sharp opinion: "Fury was cut badly in his last fight and will be very cautious, having tasted Wilder's power. Training at Kronk isn't the same without Manny Steward there. Fury has had multiple distractions and I don't regard him as a world class puncher. DW has 36 minutes to land the one punch that will turn the tide."
KELSEY McCARSON — Can you imagine what Deontay Wilder might feel on fight night? Across the ring from him will again be Tyson Fury, the same fighter who ate Wilder's best punch and got back up on his feet. The only other time Wilder didn't score a knockout was when he faced Bermane Stiverne in 2015. But Wilder broke his right hand in that fight, so he could explain that mystery away until he got the rematch with Stiverne two years later and ended up folding him in half in the first round like a lawn chair. But neither of Wilder's hands were broken against Fury. Worse for the 34-year-old American is that Fury outboxed him for the majority of the fight. I like Fury to win the rematch by decision. Wilder will overcommit on his punches, and Fury will box his ears off for the clear victory.
MATT McGRAIN — Predicting a Tyson Fury fight is rather like predicting the weather. Even with all the pertinent information on hand it's impossible to know exactly what will occur. Fury has been running less but reportedly sparring more; he has spoken openly of targeting 270lbs for the weigh-in; he has a new trainer who may or may not be motivating him; he has looked consistently bored and disinterested at more recent pressers; he has spoken openly of the crushing depression that envelopes him every Sunday. So, we might get an overweight, disinterested, under-motivated Fury on Saturday night. And he still might win. Put me down for Fury on points, but the right answer is, 'nobody knows'.
SEAN NAM — Tyson Fury's body may be as taut as its ever been, but his mind is in free-floating mode these days. Between hinting at an early retirement and opening up about certain sexual proclivities, Fury seems to have one foot perpetually out of the ring. In fact, ever since he linked up with Top Rank, it has been one big, gaudy publicity tour after another for the Manchester man. A stint with the WWE, the publication of his autobiography (as though his legacy in the ring had already been set in stone), and repeated desires to fight in an MMA crossover bout give the impression that Fury may not be as dialed-in for the most important fight of his life. Not to mention, Fury inexplicably canned his former trainer, Ben Davison. Meanwhile, Deontay Wilder, he of the thunderous right-hand fame, has been quiet as a church mouse. Wilder TKO9.
TED SARES –  An in-shape Fury schools Wilder in the early to mid rounds with focus and discipline, but then Wilder's right connects and a stunned Fury backs off. Wilder then presses the action and KOs the giant in the next round – maybe the 9th or 10th – with a windmill shot (left or right) or a paralyzing straight ala Breazeale. We know Fury can go down. We know he can get up. But so also do Wilder and Mark Breland.
PHIL WOOLEVER – Wilder's KO percentage gives him the coin-flip edge (Fury better remember what happened to Stiverne) but I have no clear idea what might happen where I see another draw just as likely as a decision either way. What intrigues me most are the over/under bet propositions listed around the 11th (take the under) and the possibility of this rematch joining a list of outrageous circumstances like the long count, ear bite or paraglider.
Check out more boxing news on video at The Boxing Channel 
To comment on this story in The Fight Forum CLICK HERE
Hot Prospect Ruben Torres Blasts Out Gabino Cota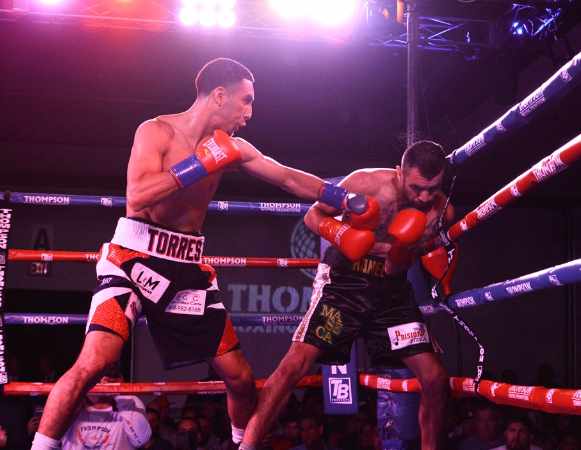 ONTARIO, Calif.-Those heavy hands of Ruben "Ace" Torres showed up again as he steamrolled by Gabino Cota to win their lightweight clash by knockout on Friday.
Backed by a large fan base Torres (12-0, 10 KOs) rewarded them with a one-sided shellacking of Tijuana's Cota (19-11-2, 17 KOs) at the Doubletree Hotel. There was never any doubt who packed the heavier firepower on the Thompson Boxing Promotions main event.
Torres opened up the fight behind a solid stiff jab that must have given Cota a quick indication of the power behind it, because the Mexican veteran seldom tried to engage early in the fight. A left hook followed by five blows wobbled Cota who leaned on the ropes in a kneeling position.
It was not ruled a knockdown but easily could have been.
In the next round Torres once again connected with a sweeping left hook and it was visible the blow hurt Cota. It seemed every time the taller Torres connected with the left hook a shock of pain crossed the Tijuana fighters face, but he would not go down.
Everything changed in the fourth round. As Cota waited to avoid the left hook, Torres shot a right cross to the body that took a second for the Mexican to register the pain and down he went. He could not get up and was counted out at 52 seconds of the fourth round.
Torres was ruled the winner by knockout.
"I know I could have stopped him a little earlier but his experience," said Torres who attended school in Santa Fe Springs. "He was tough. I was definitely waiting for him in the later rounds. I saw he was reacting to the punches that they were hurting him. I'm glad I came out victorious."
The Santa Fe Springs lightweight has been steadily impressing everyone with his heavy-handed power.
"Line them up and I'm going to do my best to knock them down," Torres said.
Other Bouts
George Acosta (9-1) defeated Ivan Benitez (14-4) by unanimous decision after six rounds in a fight featuring tall lanky lightweights. Acosta was the busier fighter through most of the match. Scores were 60-54, 59-55, 58-54 for Acosta whose only loss was to Ruben Torres last year.
A bantamweight clash saw Saul Sanchez (13-1, 7 KOs) out-hustle Mexico's Victor Trejo (17-12-2, 8 KOs) to win by decision after six white-hot rounds. Fans were pleased by the nonstop action fight and it was Sanchez first return to the boxing ring after suffering his first loss last August.
Cathedral City's Jose "Tito" Sanchez (6-0, 4 KOs) defeated the taller Luis Montellano (1-7-2) of Tijuana by unanimous decision after four rounds in a featherweight match-up. Despite the poor record Montellano proved to be a very capable fighter and used his height well until Sanchez took the fight inside and turned it into trench warfare. Sanchez was adept at smothering Montellano's blows inside while shooting uppercuts. Scores were 40-36 for Sanchez on all three cards.
Rancho Cucamonga's Richard Brewart (7-0, 3 KOs) won by knockout over Mexico's Erick Martinez (14-16-1, 8 KOs) in a battle fought at super middleweight. Brewart, who scored a sensational one-punch knockout here in February of last year, weighed only 157 pounds but fought Martinez who weighed 164 pounds and whittled him down to size with a blistering body attack from the opening bell. Finally, at 1:36 of the third round, Brewart sneaked a right uppercut to Martinez's chin and down he went for good. Referee Rudy Barragan counted out Martinez.
Ivan Zarate (2-0) proved too strong for Mexico's southpaw Ulises Gabriel (0-2) to win by unanimous decision after four rounds in a super bantamweight fight.
Photo credit: Al Applerose
Check out more boxing news on video at The Boxing Channel 
To comment on this story in The Fight Forum CLICK HERE
Wilder – Fury 2: Points to Ponder (Plus Official Weights)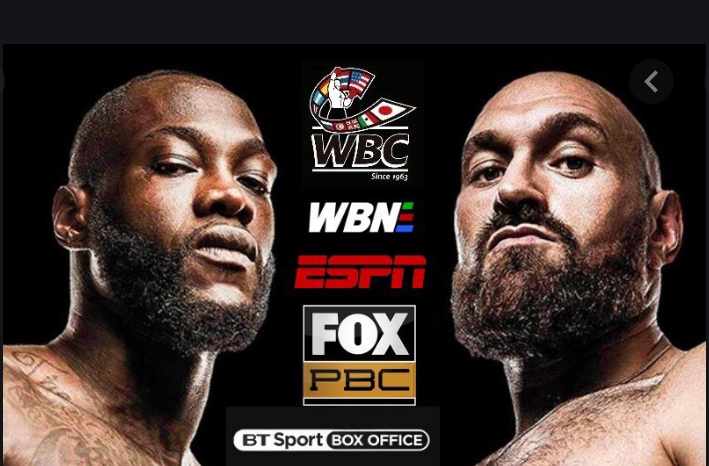 This afternoon's weigh-in, scheduled for 6 PM ET, will be closely monitored by gamblers who want to inspect the merchandise before making a wager. Tyson Fury has indicated that he will likely tip the scales at about 270 pounds, which would be 13 ½-pounds more than he carried in their first meeting and 15 ½-pounds more than what he carried in his last engagement vs Otto Wallin this past September. Deontay Wilder has also indicated that he plans to carry more weight for the rematch.
Andre Ward, for one, thinks that the added weight will be a detriment to Fury. "250 pounds is plenty big enough to push Wilder around," said Ward at a media confab yesterday where the former two-division world champion shared the dais with the other talking heads from the networks that will be showing the fight. The implication is that any gains that Fury achieves in strength would be offset by less mobility.
For the record, back in 2009, in his first scheduled 10-rounder, Tyson Fury carried 247 pounds for his match with British countryman John McDermott. That was a difficult fight for the Gypsy King with many in attendance believing he earned no better than a draw. Nine months later he met McDermott again, this time carrying 270 pounds, and Fury dominated en route to a ninth-round stoppage. So, putting on more weight for a rematch worked to his advantage.
Interestingly, Andre Ward doesn't believe that Deontay Wilder has reached his peak in terms of his ring IQ. Wilder, 34, is a former Olympic bronze medalist but had a very brief amateur career, a "small sample size," as Ward put it. The Bronze Bomber, he said, "is still learning on the job."
But he's still one-dimensional, noted former heavyweight champion Lennox Lewis. Asked which fighter he would prefer to fight if he were still in his prime, Lewis opted for Deontay Wilder, saying that Wilder would cause him fewer problems than Fury because Fury "gives you more looks."
Not once during yesterday's media confab did anyone address the cut that Fury suffered against Wallin. It was a wicked gash that required 47 stitches. The view from here, and it's a widely shared opinion, is that the fight would have been stopped if the stakes hadn't been so high.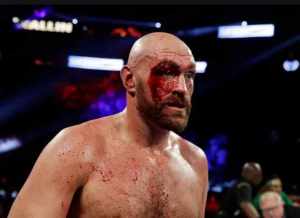 Wilder has 36 minutes to land the punch that would turn the tide in his favor and thus far only two of his 43 opponents has lasted until the final bell. But the possibly of the cut re-opening, say several reporters with whom I brain-stormed, is just as likely as the fight ending via one of Wilder's patented one-punch knockouts.
A shade over five months has elapsed since Fury suffered that bad cut. Was that a sufficient length of time for the cut to heal properly? And with this fight packaged as Chapter Two of a trilogy, a loss on cuts by Fury wouldn't necessarily damage his pocketbook which may factor into the ring doctor's decision of whether or not to stop it if this issue rears its head again.
If there is a third fight – and it's supposedly a done deal – there's virtually no chance that it will be staged in England. So says co-promoter Bob Arum. That's because the PPV receipts for a mega-fight are far and away the biggest piece of the revenue pie.
If Wilder-Fury III were to be held in the UK, the fight would start in the late afternoon throughout most of North America. "The pay-per-view disappears when you hold a fight in England," says Arum. "It's true that you would pick up more subscribers in Europe, but that's a little number compared to the big number you would lose."
"What the heavyweight division has lacked in recent years," said Mark Kriegel at yesterday's confab, "has been a great rivalry." Kriegel alluded to the three-fight series between Riddick Bowe and Evander Holyfield.
Will the Wilder-Fury rivalry become as celebrated as that intense rivalry or, more ambitiously, become as celebrated as the hallowed rivalry between Muhammad Ali and Joe Frazier? That's asking an awful lot but stay tuned.
UPDATE: Tyson Fury tipped the scales at 273 (he weighed in with his shirt and shoes on)
Deontay Wilder came in at 231.
Check out more boxing news on video at The Boxing Channel 
To comment on this story in The Fight Forum CLICK HERE