HBO's Exit From Boxing More Proof That All Empires and Title Reigns Eventually End
Whoever first coined the phrase "All good things must come to an end" might have been talking about the 1,500-year run of the Roman Empire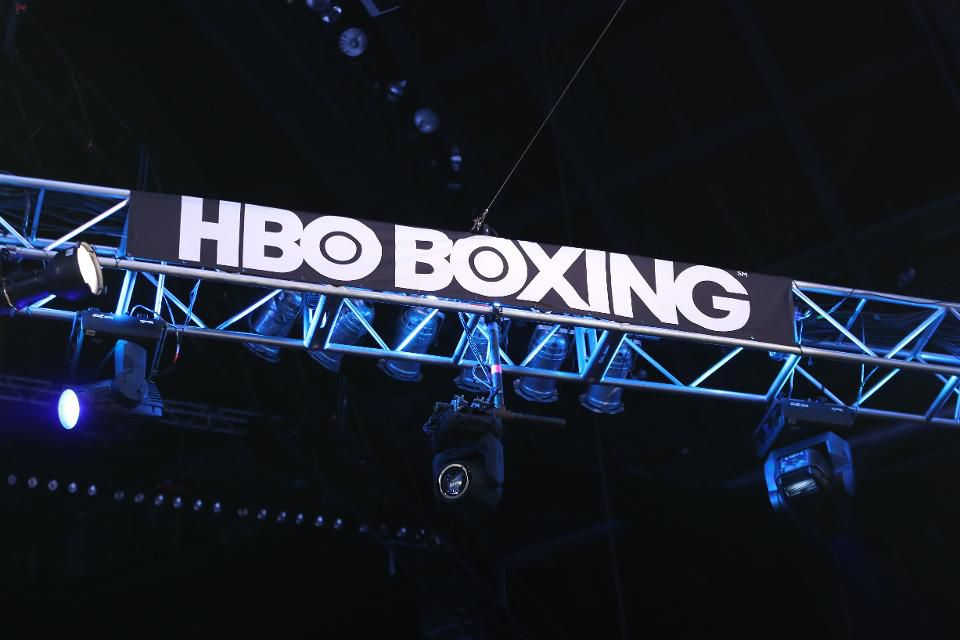 Whoever first coined the phrase "All good things must come to an end" might have been talking about the 1,500-year run of the Roman Empire, the somewhat more abbreviated domination of Major League Baseball by the New York Yankees or the even shorter reigns of even the greatest and most enduring of boxing champions. But Thursday's announcement that HBO would shut down its boxing operation by the end of 2018, after a mostly successful (if not so much lately) 45 years, nonetheless sparked multiple expressions of sadness while raising questions as to why and how such a thing could come to pass.
"There was a time when everything HBO Boxing touched turned to gold," said promoter Lou DiBella, 58, founder and chief operating officer of DiBella Entertainment and a longtime senior vice president of HBO Sports until his departure in the fall of 2000. "I'm sad. This is like the Yankees going out of business in a way, in terms of a brand. HBO was the most powerful brand in televised boxing throughout the world, not just the United States. And now it's going away. That's pretty amazing."
The same sentiment was more or less echoed by Larry Merchant, 87, the erudite former newspaperman who served as an analyst for HBO's boxing telecasts until he left the premium-cable channel in December 2012.
"I was part of something that worked out well for me for 35 years," Merchant said from his home in Santa Monica, Calif. "The way I try to put it is that we were once a good-looking prospect, then a challenger, a champion and a great and long-time champion. Then we were an ex-champion and a has-been who finally retired. All I can say is, `So long, champ.'"
HBO's abdication – and that's essentially what it is, the one-time "Heart and Soul of Boxing," as it once billed itself, quitting on its stool at the same time that Showtime, Fox, ESPN and various streaming services are investing significant resources into the sport – hardly comes as a surprise to those who have been tracking its incrementally decreasing commitment in recent years. At the height of its involvement with the sweet science, with which it had become inextricably identified, HBO's deep-pocketed, blow-the-competition-out-of-the-water approach came with an annual budget of $80 million for marketing and rights fees. But as its corporate identity changed (HBO and its parent company, Time Warner Inc., were acquired for $85.4 billion by AT&T Inc. in June), boxing's place in the HBO lineup became less about the good old days and more about a diminishing bottom line.
"I don't know, that's above my pay level. I don't work at HBO anymore," Merchant said when asked why the plug was being pulled and what might have been done to prevent death by disinterest. "But just as (the new executives in charge) became hard-core numbers guys, where the original executives had a passion and a vision in their approach to boxing, things changed.
"They haven't had many prime-time heavyweights from America for some time. The (ratings and income generated from boxing) have gone down. HBO is now a mature company, and the guys who care just about the numbers decided that boxing wasn't popular enough to keep going. They were putting fractions – small fractions – of the money into it that they used to put into it.
"Today the real opposition for HBO is Netflix, Amazon Prime, Hulu and so on. The people in charge of HBO now are trying to see the future from the present, not the past. We'll see if the paltry amount of money they were putting into boxing recently is put to better use elsewhere. But it is interesting that Fox comes in with some serious money, as is ESPN, Showtime and some streaming entities. Somebody obviously cares about boxing. Fox isn't putting tens of millions of dollars into it because they don't want to make money. They want to make money. So the sport, like water, will find its own level. It always has."
The timing of HBO's announcement, with a release from HBO Sports executive vice president Peter Nelson, 37, on the New York Times web site, is especially curious in light of the fact that it was largely obscured by the overriding national interest in the he-said, she-said testimony in Washington involving Supreme Court nominee Brett Kavanaugh and the woman who has accused him of sexual assault in an incident dating back 36 years to when both were in high school. One former HBO official, who asked not to be identified, called the timing of the announcement "cowardly," comparing it to the massive television coverage of June 17, 1994, car chase involving football legend and accused killer O.J. Simpson. As untold millions of eyes followed the path of that now-infamous white Ford Bronco and its celebrity occupant, several important sports events going on that same day were basically overshadowed, including the New York Rangers' Stanley Cup Parade, the World Cup Opening Ceremony,  Game 5 of the World Series and Arnold Palmer's final U.S. Open round.
"It's sad to see it all go away by its own hand and their own decision-making," DiBella said. "You would have loved to see them to go out on top, not with a whimper."
Not that boxing on HBO started out on top, even if it's first telecast, the Jan. 22, 1973, heavyweight title bout in Kingstown, Jamaica, in which George Foreman dethroned Joe Frazier on a brutal second-round stoppage that saw Smokin' Joe floored six times, was an aesthetic success for action-craving fight fans. Many Americans were reluctant to take the leap of faith to pay extra to receive programming for access to a new phenomenon known as premium cable. When HBO officially launched on Nov. 8, 1972, the time between the movies that constituted the bulk of its programming was filled by video of a bicyclist's ride through New York's Central Park, the taped feed coming from a camera mounted on the handlebars. Hardly cutting-edge stuff.
Foreman, now 69, not only appeared as a boxer on HBO in both phases of his remarkable career, but as a color commentator. He said he was not surprised that HBO was bailing because the network had "used" boxing until it had served its purpose, and is now casting it aside as so many other media outlets have in the past.
"Joe Louis-Max Schmeling really made boxing on radio important," Foreman opined. "The Gillette Cavalcade of Sports made boxing on television important in the 1950s and '60s, as did ABC's Wide World of Sports a little later on. HBO wasn't really HBO until it started putting boxing on with me and Joe Frazier. That was the beginning of building something and making it extra-special.
"But whenever (those media outlets) make it on a bigger scale, what do they do? They drop boxing, which is a reason they got big in the first place. What's happening now is nothing new. I'm surprised they just announced it.
"For years I traveled around the country and people told me, `George, I don't really care that much about HBO, but because you're on it, I'm going to buy it.' They were probably saying the same thing to other fighters who were bringing (subscribers) to HBO. The (heavyweight unification) tournament with Mike Tyson really sealed the deal."
Foreman cited former HBO Sports executive Michael Fuchs, who paid Tyson an almost-unthinkable $26.5 million to cover his appearances on the network for 1987 and '88, as being an important factor in HBO's emergence as the dominant force in TV boxing, as well as the golden era heyday of DiBella and former HBO Sports president Seth Abraham. They were as bottom-line conscious as their successors at HBO's corporate headquarters, but they brought a passion to their work that some say has not been maintained at the same level. Business is business, but unbridled enthusiasm is an ingredient that is imperative to the success of any venture. The guys at the top of the boxing operation might have gotten the most credit for those decades of success, but they had a lot of help along the way.
"It's sad because it's the end of an era," acclaimed former HBO Sports director Marc Payton, 69, said of HBO's impending exit from boxing. "I'm sad for friends of mine that are still at HBO who will be affected by the loss of its boxing programming. For me it was an era that was an incredibly fun time. I was there for 35 years doing boxing and made a lot of great, lifelong friends and with whom I shared a lot of great memories.
"The economics of the business, such as the deal Top Rank recently cut with ESPN, I'm sure contributed to the decision on HBO's part, as well as the loss of some of its marquee fighters which diminished the star value at the network. (HBO mainstays Canelo Alvarez and Gennady Golovkin became free agents with the conclusion of their Sept. 15 rematch, and another headliner, Sergey Kovalev, lost for the third time in his last five bouts when he was stopped in seven rounds by Eleider Alvarez on Aug. 4).
"We were the home of the stars for so long. We had Marvin Hagler, Sugar Ray Leonard, Evander Holyfield, Lennox Lewis, Riddick Bowe, Roy Jones, Oscar De La Hoya, Manny Pacquiao, Floyd Mayweather. We did the Arturo Gatti-Micky Ward trilogy, and Tyson from the time he was a young challenger to becoming a champion before he went to prison. We had them all!"
To date, HBO has televised 1,111 fights, an ironic figure indicative of its former No. 1 status in an industry that is proclaiming its continuing health by branching out and lapping up new revenue streams. Oh, there is one more event on the schedule, on Oct. 27 from the Hulu Theater at Madison Square Garden headlined by the scrap for the vacant IBF middleweight title between Daniel Jacobs and Sergey Derevyanchenko. There might be another farewell fight or two scheduled between then and the end of the year, but Foreman's hope that boxing will again find its way back to HBO beyond then, and to any significant degree, appears to be wishful thinking. Like all love affairs, when it's over, it's over.
"To have the tremendous legacy and incredible history that HBO  had … certain fights we did became the sport's Super Bowls," a reflective DiBella said. "Boxing on HBO was must-see programming as much as The Sopranos was must-see programming."
But Tony Soprano is gone, as is the deceased actor who superbly played him, James Gandolfini. The king is dead, long live the king, whoever and whatever that is.
Bernard Fernandez is the retired boxing writer for the Philadelphia Daily News. He is a five-term former president of the Boxing Writers Association of America, an inductee into the Pennsylvania, New Jersey and Atlantic City Boxing Halls of Fame and the recipient of the Nat Fleischer Award for Excellence in Boxing Journalism and the Barney Nagler Award for Long and Meritorious Service to Boxing.
Check out more boxing news on video at The Boxing Channel
Boxing Odds and Ends: Ramirez-Postol, Taylor-Serrano and More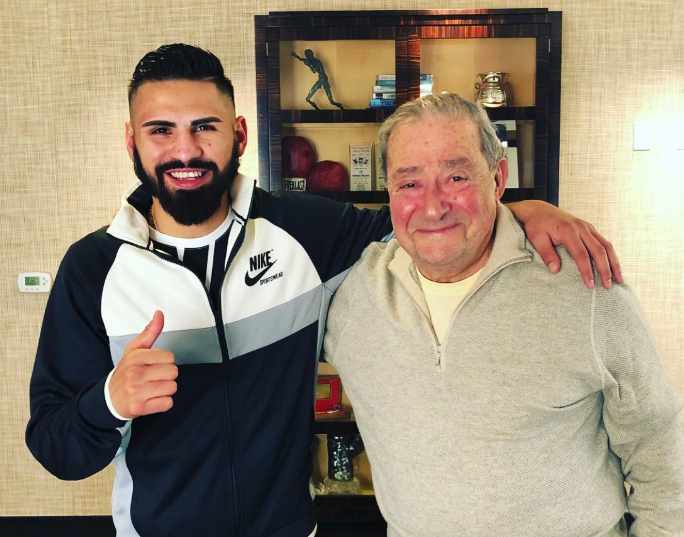 It takes a strong constitution to be a boxing promoter because things always go wrong. The only law that governs boxing is Murphy's Law.
Carl Frampton's first fight under the Top Rank banner was slated for Aug. 10 of last year in Philadelphia. With the fight five days away, Frampton suffered a freak injury while sitting in a hotel lobby. A boy playing behind a curtain knocked over a seven-foot pillar which fell on Frampton's left hand, fracturing it.
This was the second time that a Frampton fight was knocked out by a freak injury. Two years earlier, a homecoming fight in Belfast had to be scrapped when Frampton's opponent, Andres Gutierrez, slipped in the shower in his hotel on the eve of the battle and suffered severe facial injuries.
The latest bout to fall out because of an odd development is Jose Ramirez's Feb. 2 WBC/WBO lightweight title defense against Viktor Postol at a Chinese golf resort south of Hong Kong. The event fell victim to the coronavirus, more exactly the fear it has instilled.
The virus, which produces flu-like symptoms that are resistant to conventional antibiotics, apparently originated at an outdoor food market in the city of Wuhan where live animals are sold. The numbers vary with each new story, but according to one account there have been 444 confirmed cases in Hubei province, of which Wuhan is the capital city, and 653 cases worldwide including two in the United States, a man in his 30's living near Seattle and a Chicago woman in her 60's.
The fear of a pandemic (an epidemic becomes a pandemic when it spreads across multiple geographic regions of the world) has led to some drastic measures. The Chinese government has reportedly put 12 cities on lockdown, blocking traffic in and out. At many airports, visitors arriving from China are being screened. There are now thermal cameras than can record a person's body temperature remotely.
Jose Ramirez (pictured with his promoter Bob Arum) was scheduled to leave for China yesterday (Jan. 23) but was intercepted. Viktor Postol is already there and apparently stranded until an outgoing flight can be arranged.
The Ramirez-Postol fight was to air on ESPN. No make-up date has been set.
– – –
British promoter Eddie Hearn says he's close to finalizing a fight between Katie Taylor and Amanda Serrano. Hearn says the fight will take place in the U.S. in April. It figures that Madison Square Garden is the frontrunner.
If the fight comes off on schedule, this will be the biggest women's fight in history!
That's because the odds attached to the fight figure to be in the "pick-'em" range and that guarantees that boxing writers and others in the boxing community will be surveyed to get their picks – about which there figures to be considerable disagreement – and that will greatly enhance the pre-fight buzz.
Taylor, 33, last fought in November in Manchester, England, advancing her record to 15-0 (6 KOs) with a unanimous decision over Christina Linardatou, a fighter from Greece via the Dominican Republic. It was Taylor's first fight at 140 after previously unifying the lightweight title with a hard-fought decision over Belgium's Delfine Persoon.
Amanda Serrano, a 31-year-old southpaw, born in Puerto Rico and raised in Brooklyn, has won titles in five weight divisions. She last fought as a featherweight, turning away gritty Heather Hardy, but has competed as high as 140. Boasting a 37-1-1 record, she's won 23 straight, 18 by stoppage, 10 in the opening round
What sets women boxers apart from their male counterparts is that the women have a significantly lower knockout ratio. Amanda Serrano is the glaring exception.
Despite a less eye-catching record, Taylor has arguably fought the stiffer competition considering her extensive amateur background. As a pro, her victims include Cindy Serrano, Amanda's older sister by six years. Taylor whitewashed her in a match at Boston Garden, prompting the elder Serrano sister to call it a career.
– – –
The most bizarre (non)story to appear in a boxing web site this week involved former unified heavyweight champion Riddick Bowe. A man representing Bowe, identified as Eli Karabell, was frustrated because Eddie Hearn wasn't returning his calls. Karabell had offered Hearn the right of first refusal on Bowe's next fight.
Bowe, now 51 years old, last fought in a boxing ring in 2008 when he returned to the sport after a three-and-half year absence for an 8-round bout in Germany. In 2013, he appeared in a kickboxing fight in Thailand where he was stopped in the second round after being knocked down five times by leg kicks.
"Will there be another chapter to write for Bowe?" concluded the author of this piece.
Egads, let's hope not.
Check out more boxing news on video at The Boxing Channel 
To comment on this story in The Fight Forum CLICK HERE
Boxing Odds and Ends: Crawford, Canelo, Caleb Plant and More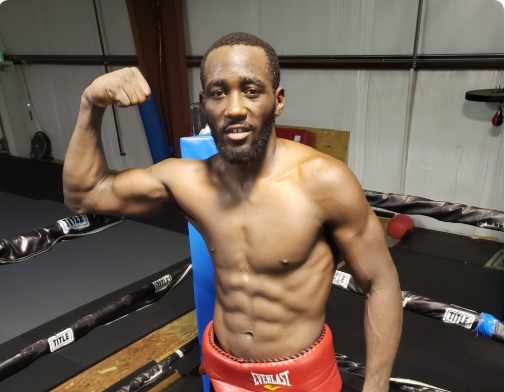 Boxing Odds and Ends: Crawford, Canelo, Caleb Plant and More
Although a lot of disinformation comes out of the mouths of boxing promoters, Bob Arum was apparently serious when he broached the idea of a two-fight series between Terence Crawford and Conor McGregor, the first fight to be conducted under MMA rules and the second under boxing rules.
Crawford is amenable. "I just have to have the proper time to prepare myself," he told ESPN's Dan Rafael. "…I haven't been in that (wrestling) environment in a long time, but most definitely I feel I can compete with anyone given the proper time to train on the MMA side, being that I have a wrestling background."
Crawford, 32, last wrestled in middle school so he would certainly need a refresher course. However, he would have a better chance of defeating Conor McGregor in an MMA match than McGregor would have of defeating him in a boxing match. So, if Arum's proposed two-fight series ever comes off, the tailpiece may be unnecessary.
– – –
As first reported by ESPN's Steve Kim, Andy Ruiz Jr. has dumped trainer Manny Robles. According to Kim's report, Ruiz's father informed Robles of the decision and said it was Al Haymon's idea.
Andy Ruiz appears to be one of those people that can gain weight just looking at food. He weighed 297 ½ pounds for his pro debut at age 19, carried 268 pounds for his first meeting with Anthony Joshua, and ballooned up to 283 ½ for the rematch after leading reporters to believe that he had actually slimmed down for the sequel.
Ruiz, noted Kim, went from a feel-good story to a cautionary tale in just six months.
– – –
Who ya' gonna believe?
A certain disreputable web site, bragging that it had an exclusive, told its readers that Canelo Alvarez had settled on Billy Joe Saunders as his next opponent and that they would meet on Cinco de Mayo in Las Vegas. The next day, Sports Illustrated's Chris Mannix, a far more trustworthy source, reported that Ryota Murata had emerged as the frontrunner and that negotiations were underway to stage the fight in Japan.
Perhaps it makes sense for Canelo to promote his brand in a new market. However, if he fights Murata, who holds a WBA belt, he would reportedly be dropping back to 160 and at age 29 he appears to have outgrown the weight class.
Stay tuned.
– – –
If Caleb Plant were an NBA player, his name would be Kevin Love. Plant, who recently married FOX/PBC reporter Jordan Hardy, is the only U.S.-born, non-Hispanic white person among the various champions in the 17 weight divisions.
Plant, who hails from tiny Ashland City, Tenn. (23 miles from Nashville) defends his IBF super middleweight title on Feb. 15 at Nashville's 20,000-seat Bridgestone Arena. In the opposite corner will be Germany's Vincent Feigenbutz who will be making his U.S. debut.
The 24-year-old Feigenbutz, who turned pro at age 16, has won 10 straight and 30 of his last 31. He represents a big step up in class from Plant's last opponent, Mike Lee, who was in way over his head.
– – –
A sad note from South Africa: Five days after the death of trailblazer Peter Mathebula, his widow, Emma Gabaitsiwe Mathebula, died suddenly of an apparent heart attack. Peter Mathebula's funeral, originally set for Saturday, has been pushed back until Tuesday and will now be a joint funeral.
Mathebula, who won the WBA world flyweight title in 1980, basically died a pauper, having sold all of  his boxing memorabilia to keep his head above water. His heirs had reached out to the government for assistance in defraying the costs of his burial.
Check out more boxing news on video at The Boxing Channel 
To comment on this story in The Fight Forum CLICK HERE
Avila Perspective, Chap. 82: Jason Quigley Returns to SoCal and More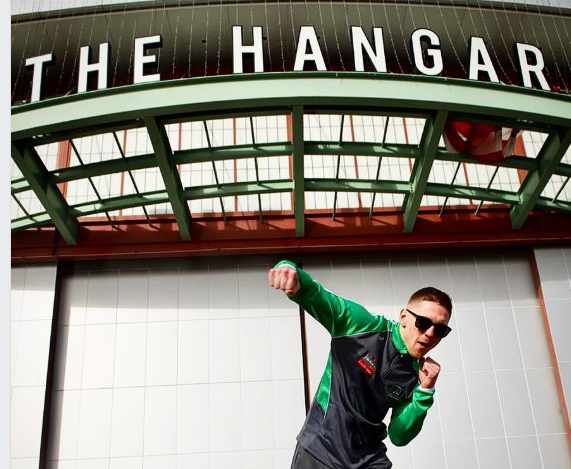 Southern California prizefighting heats up with Jason Quigley headlining a fight card in Orange County and then, two days later, another fight card takes place in the heart of Los Angeles.
Ireland's Quigley (17-1, 13 KOs) faces Mexico's Fernando Marin (16-4-3, 12 KOs) on Thursday Jan. 23, at the OC Hangar in Costa Mesa, Calif. DAZN will stream the Golden Boy Promotions fight card live.
Quigley, 28, seeks to reclaim territory lost when he suffered a defeat last July against Tureano Johnson. Ironically, Marin would lose 10 days later in Hollywood to super welterweight contender Serhii Bohachuk.
For several years Quigley had trained in Southern California but decided to change trainers and location. He moved to Great Britain and still prepares near his native country but primarily fights in the U.S.
At one time Quigley clamored for a match against Gennady "GGG" Golovkin or Saul "Canelo" Alvarez but now finds himself trying to prove he belongs in the upper tier of the middleweight division. It's loaded with talent.
Also on the same fight card will be popular North Hollywood super welterweight Ferdinand Kerobyan who was headed to contender status when he ran into Blair "the Flair" Cobbs. At the time Cobbs was an unknown quantity but no longer.
Kerobyan (13-1, 8 KOs) meets Azael Cosio (21-8-2) in an eight-round clash in the semi-main event at OC Hangar. Doors open at 5 p.m.
Red Boxing International
On Saturday Jan. 27, Red Boxing International hosts its first boxing card of the year at Leonardo's Night Club located at 6617 Wilson Ave. L.A. 90001. Doors open at 5 p.m.
Super welterweight Bryan Flores (13-1, 6 KOs) meets Brandon Baue (15-17) in the main event  in the first event of the year for the ambitious promotion company. For the past two years Flores fought primarily in Tijuana, Mexico where he racked up six wins. Now he's back on Southern California soil.
Another match features lightweights Angel Israel Rodriguez (5-0) facing off against Braulio Avila (3-6) in a six-round fight.
Rodriguez fights out of Pico Rivera, Calif. but recently fought in Costa Rica where he won by first round knockout in November. He will be fighting Avila who just fought two weeks ago at the Chumash Casino in Santa Ynez, Calif.
It's a long fight card with 11 bouts on the schedule.
JRock and Rosario
Boxing fans received another lesson on never underestimating a ranked contender regardless of the name recognition.
Jeison Rosario knocked out Julian "J Rock" Williams who was making the first defense of the WBA and IBF super welterweight world titles he won last year in my selection as "Fight of the Year."
Rosario walked in with little recognition and was thought to be a soggy piece of bread for Williams. The long armed Dominican fighter walloped Williams in front of his hometown fans in Philadelphia. It was yet another warning for fans to understand that anyone who steps in the boxing ring ranked as a contender can do the unthinkable. In this case Rosario knocked out the champion in five rounds.
Many felt Williams was far too skilled, especially on the inside where he showcased those skills last May against former titlist Jarret Hurd. It was a remarkable display of the art of inside fighting. But against Rosario, he never got a chance to exhibit those skills.
The loaded super welterweight division has another dangerous champion in Rosario.
Fights to Watch
Thurs. 6 p.m. DAZN – Jason Quigley (17-1) vs Fernando Marin (16-4-3).
Sat. 6 p.m. Showtime – Danny Garcia (35-2) vs Ivan Redkach (23-4-1).
Check out more boxing news on video at The Boxing Channel 
To comment on this story in The Fight Forum CLICK HERE