HBO's Exit From Boxing More Proof That All Empires and Title Reigns Eventually End
Whoever first coined the phrase "All good things must come to an end" might have been talking about the 1,500-year run of the Roman Empire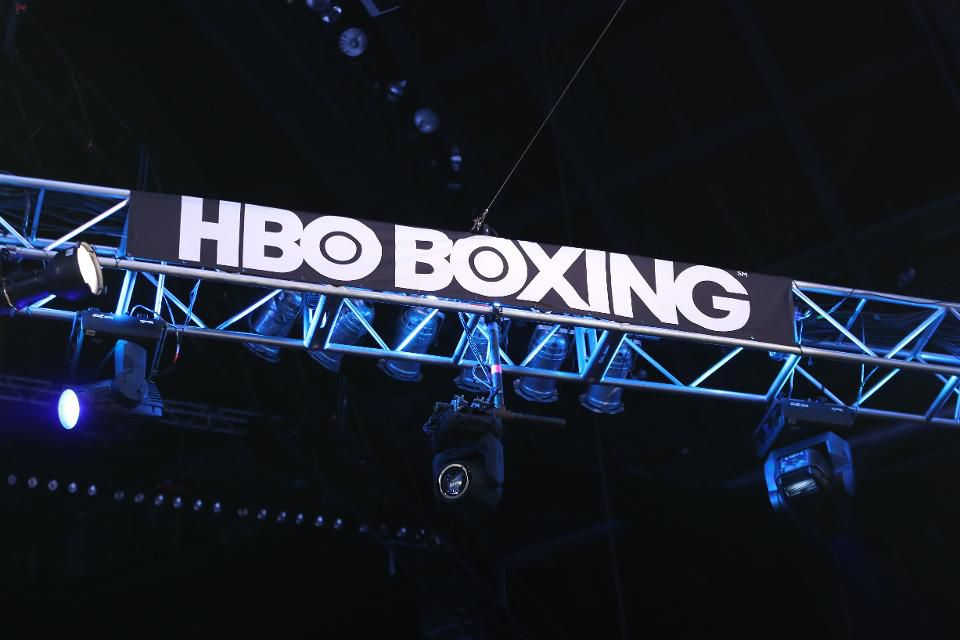 Whoever first coined the phrase "All good things must come to an end" might have been talking about the 1,500-year run of the Roman Empire, the somewhat more abbreviated domination of Major League Baseball by the New York Yankees or the even shorter reigns of even the greatest and most enduring of boxing champions. But Thursday's announcement that HBO would shut down its boxing operation by the end of 2018, after a mostly successful (if not so much lately) 45 years, nonetheless sparked multiple expressions of sadness while raising questions as to why and how such a thing could come to pass.
"There was a time when everything HBO Boxing touched turned to gold," said promoter Lou DiBella, 58, founder and chief operating officer of DiBella Entertainment and a longtime senior vice president of HBO Sports until his departure in the fall of 2000. "I'm sad. This is like the Yankees going out of business in a way, in terms of a brand. HBO was the most powerful brand in televised boxing throughout the world, not just the United States. And now it's going away. That's pretty amazing."
The same sentiment was more or less echoed by Larry Merchant, 87, the erudite former newspaperman who served as an analyst for HBO's boxing telecasts until he left the premium-cable channel in December 2012.
"I was part of something that worked out well for me for 35 years," Merchant said from his home in Santa Monica, Calif. "The way I try to put it is that we were once a good-looking prospect, then a challenger, a champion and a great and long-time champion. Then we were an ex-champion and a has-been who finally retired. All I can say is, `So long, champ.'"
HBO's abdication – and that's essentially what it is, the one-time "Heart and Soul of Boxing," as it once billed itself, quitting on its stool at the same time that Showtime, Fox, ESPN and various streaming services are investing significant resources into the sport – hardly comes as a surprise to those who have been tracking its incrementally decreasing commitment in recent years. At the height of its involvement with the sweet science, with which it had become inextricably identified, HBO's deep-pocketed, blow-the-competition-out-of-the-water approach came with an annual budget of $80 million for marketing and rights fees. But as its corporate identity changed (HBO and its parent company, Time Warner Inc., were acquired for $85.4 billion by AT&T Inc. in June), boxing's place in the HBO lineup became less about the good old days and more about a diminishing bottom line.
"I don't know, that's above my pay level. I don't work at HBO anymore," Merchant said when asked why the plug was being pulled and what might have been done to prevent death by disinterest. "But just as (the new executives in charge) became hard-core numbers guys, where the original executives had a passion and a vision in their approach to boxing, things changed.
"They haven't had many prime-time heavyweights from America for some time. The (ratings and income generated from boxing) have gone down. HBO is now a mature company, and the guys who care just about the numbers decided that boxing wasn't popular enough to keep going. They were putting fractions – small fractions – of the money into it that they used to put into it.
"Today the real opposition for HBO is Netflix, Amazon Prime, Hulu and so on. The people in charge of HBO now are trying to see the future from the present, not the past. We'll see if the paltry amount of money they were putting into boxing recently is put to better use elsewhere. But it is interesting that Fox comes in with some serious money, as is ESPN, Showtime and some streaming entities. Somebody obviously cares about boxing. Fox isn't putting tens of millions of dollars into it because they don't want to make money. They want to make money. So the sport, like water, will find its own level. It always has."
The timing of HBO's announcement, with a release from HBO Sports executive vice president Peter Nelson, 37, on the New York Times web site, is especially curious in light of the fact that it was largely obscured by the overriding national interest in the he-said, she-said testimony in Washington involving Supreme Court nominee Brett Kavanaugh and the woman who has accused him of sexual assault in an incident dating back 36 years to when both were in high school. One former HBO official, who asked not to be identified, called the timing of the announcement "cowardly," comparing it to the massive television coverage of June 17, 1994, car chase involving football legend and accused killer O.J. Simpson. As untold millions of eyes followed the path of that now-infamous white Ford Bronco and its celebrity occupant, several important sports events going on that same day were basically overshadowed, including the New York Rangers' Stanley Cup Parade, the World Cup Opening Ceremony,  Game 5 of the World Series and Arnold Palmer's final U.S. Open round.
"It's sad to see it all go away by its own hand and their own decision-making," DiBella said. "You would have loved to see them to go out on top, not with a whimper."
Not that boxing on HBO started out on top, even if it's first telecast, the Jan. 22, 1973, heavyweight title bout in Kingstown, Jamaica, in which George Foreman dethroned Joe Frazier on a brutal second-round stoppage that saw Smokin' Joe floored six times, was an aesthetic success for action-craving fight fans. Many Americans were reluctant to take the leap of faith to pay extra to receive programming for access to a new phenomenon known as premium cable. When HBO officially launched on Nov. 8, 1972, the time between the movies that constituted the bulk of its programming was filled by video of a bicyclist's ride through New York's Central Park, the taped feed coming from a camera mounted on the handlebars. Hardly cutting-edge stuff.
Foreman, now 69, not only appeared as a boxer on HBO in both phases of his remarkable career, but as a color commentator. He said he was not surprised that HBO was bailing because the network had "used" boxing until it had served its purpose, and is now casting it aside as so many other media outlets have in the past.
"Joe Louis-Max Schmeling really made boxing on radio important," Foreman opined. "The Gillette Cavalcade of Sports made boxing on television important in the 1950s and '60s, as did ABC's Wide World of Sports a little later on. HBO wasn't really HBO until it started putting boxing on with me and Joe Frazier. That was the beginning of building something and making it extra-special.
"But whenever (those media outlets) make it on a bigger scale, what do they do? They drop boxing, which is a reason they got big in the first place. What's happening now is nothing new. I'm surprised they just announced it.
"For years I traveled around the country and people told me, `George, I don't really care that much about HBO, but because you're on it, I'm going to buy it.' They were probably saying the same thing to other fighters who were bringing (subscribers) to HBO. The (heavyweight unification) tournament with Mike Tyson really sealed the deal."
Foreman cited former HBO Sports executive Michael Fuchs, who paid Tyson an almost-unthinkable $26.5 million to cover his appearances on the network for 1987 and '88, as being an important factor in HBO's emergence as the dominant force in TV boxing, as well as the golden era heyday of DiBella and former HBO Sports president Seth Abraham. They were as bottom-line conscious as their successors at HBO's corporate headquarters, but they brought a passion to their work that some say has not been maintained at the same level. Business is business, but unbridled enthusiasm is an ingredient that is imperative to the success of any venture. The guys at the top of the boxing operation might have gotten the most credit for those decades of success, but they had a lot of help along the way.
"It's sad because it's the end of an era," acclaimed former HBO Sports director Marc Payton, 69, said of HBO's impending exit from boxing. "I'm sad for friends of mine that are still at HBO who will be affected by the loss of its boxing programming. For me it was an era that was an incredibly fun time. I was there for 35 years doing boxing and made a lot of great, lifelong friends and with whom I shared a lot of great memories.
"The economics of the business, such as the deal Top Rank recently cut with ESPN, I'm sure contributed to the decision on HBO's part, as well as the loss of some of its marquee fighters which diminished the star value at the network. (HBO mainstays Canelo Alvarez and Gennady Golovkin became free agents with the conclusion of their Sept. 15 rematch, and another headliner, Sergey Kovalev, lost for the third time in his last five bouts when he was stopped in seven rounds by Eleider Alvarez on Aug. 4).
"We were the home of the stars for so long. We had Marvin Hagler, Sugar Ray Leonard, Evander Holyfield, Lennox Lewis, Riddick Bowe, Roy Jones, Oscar De La Hoya, Manny Pacquiao, Floyd Mayweather. We did the Arturo Gatti-Micky Ward trilogy, and Tyson from the time he was a young challenger to becoming a champion before he went to prison. We had them all!"
To date, HBO has televised 1,111 fights, an ironic figure indicative of its former No. 1 status in an industry that is proclaiming its continuing health by branching out and lapping up new revenue streams. Oh, there is one more event on the schedule, on Oct. 27 from the Hulu Theater at Madison Square Garden headlined by the scrap for the vacant IBF middleweight title between Daniel Jacobs and Sergey Derevyanchenko. There might be another farewell fight or two scheduled between then and the end of the year, but Foreman's hope that boxing will again find its way back to HBO beyond then, and to any significant degree, appears to be wishful thinking. Like all love affairs, when it's over, it's over.
"To have the tremendous legacy and incredible history that HBO  had … certain fights we did became the sport's Super Bowls," a reflective DiBella said. "Boxing on HBO was must-see programming as much as The Sopranos was must-see programming."
But Tony Soprano is gone, as is the deceased actor who superbly played him, James Gandolfini. The king is dead, long live the king, whoever and whatever that is.
Bernard Fernandez is the retired boxing writer for the Philadelphia Daily News. He is a five-term former president of the Boxing Writers Association of America, an inductee into the Pennsylvania, New Jersey and Atlantic City Boxing Halls of Fame and the recipient of the Nat Fleischer Award for Excellence in Boxing Journalism and the Barney Nagler Award for Long and Meritorious Service to Boxing.
Check out more boxing news on video at The Boxing Channel
Tyson Fury Roared and Deontay Wilder Remained Silent at their L.A. Presser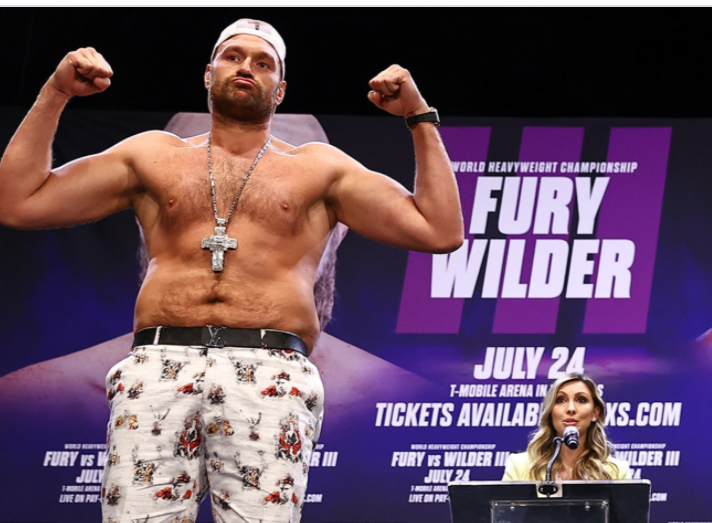 TSS special correspondent LAUREN RODRIGUEZ was on the scene for the Top Rank Promotions press conference in downtown Los Angeles on June 15 at which the third meeting between Tyson Fury and Deontay Wilder was formally announced. Here is her report.
The third fight between Tyson "Gypsy King" Fury (30-1, 21 KOs.) and Deontay "The Bronze Bomber" Wilder (42-1-1, 41 KOs) will go down July 24th in Las Vegas at the T-Mobile Arena. This continued mash-up between the two comes 16 months since their last bout. The first fight, in December 2018, ended in a draw and their second in February 2020, ended in a victory for Fury in the 7th round.
Fury carried the press conference while Wilder remained largely muted.
The WBC champion Fury remains undefeated, a status he is adamant in maintaining. The heavyweight boasted a white suit patterned with images of himself in a crown and wearing the belt he won off Wilder.
"This is a reminder of what happened to him last time, this is a remembrance suit of Deontay Wilder's ass-kicking."
The "Gypsy King," an entertainer, left little words unsaid as he berated his silent opponent.
"It shows how weak a mental person is, it shows the emotional effect the last fight had on his life… I was worried about him after the defeat I gave him," said Fury.
An Alabama native, Wilder has a 93% knockout rate, the highest rate for any heavyweight.
Wilder wanted no part in other questions from Q/A moderator Christina Poncher, or the media, as he remained silent with headphones and sunglasses to shield him from questions.
Wilder's trainer, longtime friend and former heavyweight contender Malik Scott answered very few questions for the fighter as tensions rose.
"He's very stubborn, like most legends and gifted people they have their things with them. As long as he gives me what I want in the gym, I don't care about the stubbornness cause we're going to get this done," said Scott.
If it's one thing Fury and team all agree on, it's that history will repeat itself in this third fight come July.
When it comes to what we can expect this time, Fury's trainer SugarHill Steward stated, "All I have to say is, over time, he [Fury] now has power to knock a man out with one punch. His boxing IQ is one-punch knockout power."
In Gypsy King fashion, we will have an entertaining show come next month. Fury intends on moving his weight all the way to 300, so he can give Wilder a bigger knockout in the ring and fans a bigger show.
"This time I'm hoping to take him out early, one, two, three rounds max."
Check out more boxing news on video at the Boxing Channel
Tokyo-Bound Aussie Heavyweight Justis Huni Stops Rugged Paul Gallen in the 10th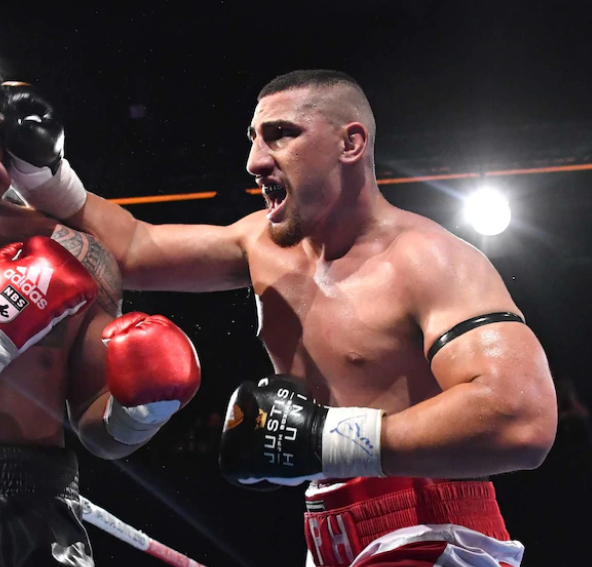 Had Justis Huni fought Paul Gallen two months ago, the match would have been trashed as little more than exhibition. During his record-tying 19 years in rugby, Gallen evolved into one of Australia's most well-known sporting personalities. When Gallen took up boxing in 2014, it was thought that he did it as a lark; as a way of cashing in on his name recognition. And his first 11 opponents were a motley bunch of former rugby players, MMA fighters, 40-somethings, and boxing novices.
Then came the night of April 21, 2021. In a shocker, Gallen demolished former WBA heavyweight titlist Lucas "Big Daddy" Browne in less than two minutes. "Gallen transformed from a rugby league player to a bona fide prize fighter before our very eyes," said prominent Australian sports journalist Andrew McMurtry.
That knocked Lucas Browne out of a lucrative match with Justis Huni and vaulted Paul Gallen, who turns 40 in August, to the head of the queue. They met Wednesday night (Australia time) at a convention center in Sydney and Huni, five-and-a-half inches taller, 15 pounds heavier, and the younger man by nearly 18 years, saddled Gallen (11-1-1) with his first defeat.
Heading into the fight, Gallen conceded that the heavily favored Huni was faster. However, he thought that he could wear the bigger man down. "If I get through those first four to five rounds, I'll be in his face the whole time and I think I can knock him out late," he said.
It proved to be the other way around. Huni dominated the fight and when he knocked Gallen down in the 10th with a big right hook, the referee stepped in and stopped it. But Gallen, who had a bum shoulder from his rugby days and thought that he fought most of the fight with a broken rib, showed tremendous heart.
It was the fifth professional fight for Huni (5-0, 4 KOs) who won the Australian heavyweight title in his pro debut. Of Dutch, Swedish, Samoan, and Tongan heritage, he quit school at age 15 to give boxing his full attention and will represent Australia in the Tokyo Olympics which start next month.
Brisbane-born Huni is already being talked-about as the best-ever Australian-born heavyweight. The rap against him is a lack of one-punch knockout power which won't be a detriment in Tokyo.
—
In undercard bouts of note, Brisbane middleweight Isaac Hardman (11-0, 9 KOs) scored a 4th-round stoppage of Emmanuel Carlos (12-2) and middleweight Andrei Mikhailovich, a Russian residing in Auckland, New Zealand, advanced to 16-0 (9) with a second-round stoppage of previously undefeated Alex Hanan (13-1).
Check out more boxing news on video at the Boxing Channel
To comment on this story in the Fight Forum CLICK HERE
Three Pros are Joining the U.S. Olympic Boxing Team, Ruffling Some Feathers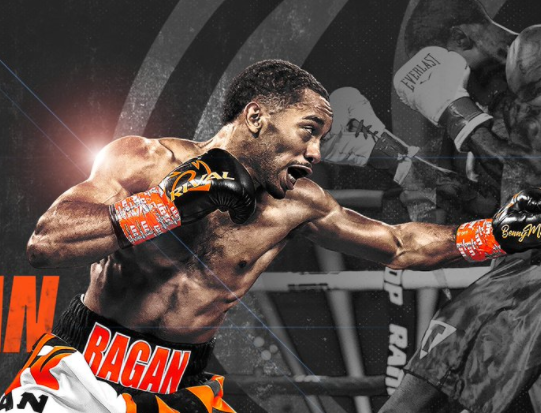 USA Boxing, the agency that controls amateur boxing in the United States, has a rule that prohibits professional boxers from competing in their tournaments. That rule remains in effect, but yet three pro boxers – middleweight Troy Isley, lightweight Keyshawn Davis, and featherweight Duke Ragan – will suit up for the United States in the forthcoming Tokyo Games. The announcement, which fell largely under the radar, came on June 7.
USA Boxing is subservient to AIBA, the sport's international governing body, and to the International Olympic Committee. The Boxing Task Force of the IOC changed the rules to allow Isley, Davis and Ragan to compete and the honchos at USA Boxing are none too happy about it.
Blame the Covid-19 pandemic which forced the postponement and ultimately the cancellation of several qualifying tournaments including the "Americas" tournament in Buenos Aires at which boxers from 42 national federations – including the United States — would be competing for the Olympic slots allocated to this region. A total of 286 boxers from around the world will compete in Tokyo in the eight men's and five women's weight divisions with the coveted slots dispersed among four Continental Regional Divisions.
With no tournament, the Task Force redesigned the quota allocation process using world rankings to determine the national squads. The rankings were formulated using a point system from events held between January 2017 and October 2019.
The re-jiggering opened the door for Isley, Davis, and Ragan to rejoin the team. Isley and Davis had their first pro fight in February of this year. Ragan turned pro in August of 2020.
Team USA protested that the BTF allocation was unfair to the boxers that finished first in the final domestic qualifying tournament (December 2019 in Lake Charles, Louisiana), but their claim was denied. Isley and Ragan were knocked out of that tournament before reaching the finals; Davis finished first when his opponent in the finals took ill and had to pull out, but he was subsequently booted off the team, reputedly for missing too many practices which he attributed to a family health emergency. That unfrocking has been rescinded.
Before he left the team, Keyshawn Davis was considered the U.S. boxer with the best chance of winning a gold medal in Tokyo. A southpaw, he earned his spurs at the Alexandria Boxing Club in North Alexandria, Virginia, which was also the home gym of Troy Isley who lived right down the street.
The common thread between all three of the returnees is Kay Koroma who coached Davis and Isley at the Alexandria club where he was the top lieutenant to the club's patriarch Dennis Porter and at the Olympic & Paralympic Training Center in Colorado Springs where he served as an assistant to Billy Walsh. Duke Ragan, who hails from Cincinnati, is Koroma's nephew.
Koroma came to the fore in 2016 when he earned raves for his work with Olympians Claressa Shields. Shakur Stevenson, Charles Conwell and others. But Koroma, one of the hottest young trainers in the sport, won't be available to work with the 2020/21 team before it heads off to Tokyo. "My plate is too full," he told The Sweet Science.
Koroma, like many of his former pupils, turned pro himself. He continues to work with Shakur Stevenson, whom he has known since Shakur was 13 years old, he assists veteran coach Al Mitchell with Mikaela Mayer and he recently replaced Ronnie Shields as the head trainer of rising heavyweight contender Efe Ajagba.
Isley, Davis, and Ragan comprise three-fifths of the men's Olympic team. Super heavyweight Richard Torrez Jr and welterweight Delante "Tiger" Johnson flesh out the quintet.
USA Boxing released a letter to its membership expressing frustration over the decision of the IOC Task Force which killed the dreams of seven boxers who hoped to snare an Olympic berth at the Buenos Aires tournament or, barring that, the Last Chance tournament in Paris which was also a casualty of the pandemic. The letter can be read at the USA Boxing web site.
The seven boxers who were fenced out are:
Darius Fulgham (heavyweight, Houston, TX)
Rahim Gonzalez (light heavyweight, Las Vegas, NV)
Joseph Hicks (middleweight, Lansing, MI)
Charlie Sheehy (lightweight, Brisbane, CA)
Bruce Carrington (featherweight, Brooklyn, NY)
Anthony Herrera (flyweight, East Los Angeles, CA)
and
women's flyweight Andrea Medina (San Diego, CA).
USA Boxing insists there are no plans to allow professionals to compete for the United States in the 2024 Olympiad and beyond. This is a one-shot exception forced by a unique circumstance. But, needless to say, when it comes to amateur boxing, nothing is etched in stone.
To comment on this story in the Fight Forum CLICK HERE