Sports World Loses Another 'Ambassador of Niceness' in Dave Anderson
In 1965 singer Jackie DeShannon had one of her biggest hits with a song entitled "What the World Needs Now is Love." Well, the world still needs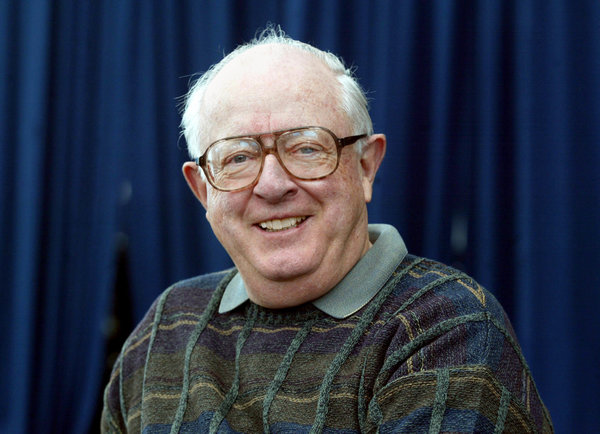 In 1965 singer Jackie DeShannon had one of her biggest hits with a song entitled "What the World Needs Now is Love." Well, the world still needs that, maybe more than ever. But while love remains in short supply, the cavernous void can be filled to some extent with another seemingly diminishing quality: niceness.
Just six days after boxing's nicest and most widely beloved gentleman, Northern California promoter Don Chargin, took the eternal 10-count at 90, having grudgingly been outpointed by lung and brain cancer, the sports world was rocked by the news that another ambassador of niceness, Pulitzer Prize-winning former New York Times columnist Dave Anderson, had died on Thursday, Oct. 4, at an assisted-living facility in Cresskill, N.J. He was 89 and had been in failing health for several years.
But while those who knew them both, or at the very least admired them from afar, might acknowledge that they departed after long and well-spent lives, there remains a shroud of sadness that has descended on an American civilization that is becoming distressingly uncivil. Simply put, Chargin and Anderson cannot be replaced because they were throwbacks to another, almost-forgotten time when respect, courtesy and, yes, niceness humanized their ability to do their jobs with towering competence yet scarcely a trace of rancor.
Chargin, fight people know about, having been a licensed promoter in his home state for a record 69 years, during which he came to be nicknamed "War a Week" for the quality and quantity of bouts he staged on the Left Coast. But Anderson is probably more widely recognized, even in boxing circles, because of the huge platform afforded him by his Times column, elegant prose and the fact he was probably at ringside for nearly every truly major fight that took place anywhere on the planet for over five decades, until his retirement in 2007.
"I never heard anybody ever say anything bad about Dave, or him say anything bad about anybody, and we went just about everywhere," Jerry Izenberg, 88, the columnist emeritus for the Newark Star-Ledger, said of his frequent traveling partner. "We went to the Philippines together (for Muhammad Ali-Joe Frazier III). We went to Zaire together (for Ali-George Foreman)."
But another former Times sports columnist, Harvey Araton, recalled at least one occasion when Anderson's doggedly determined reportorial skills caused some of his readers to grumble about something he'd written.
"My favorite Dave story will always be how he sidled up to me at halftime of Game 2, Knicks-Bulls, '93 conference finals, and I said, `Guy behind me is screaming at Michael Jordan for being out late in Atlantic City the night before,'" recalled Araton, who was covering the game in Madison Square Garden along with Anderson. "I told Dave, who said he'd look into it.
"By the next afternoon Dave had the time Jordan checked in, checked out and how much he'd lost playing blackjack. His column was largely blamed by Knicks fans for infuriating and inspiring Jordan and the Knicks losing four straight after winning the first two."
But while Anderson was comfortable and knowledgeable in virtually every sports setting, he had an undeniable affinity for boxing. Among the 21 books he authored were In the Corner: Great Boxing Trainers Talk About Their Art and perhaps the definitive biography of the incomparable Sugar Ray Robinson, Sugar Ray. In 1981, when he became the second sports writer to win the Pulitzer Prize for Commentary, his citation noted six columns he'd written in 1980, one of which was entitled Muhammad Ali: The Death of a Salesman, which dealt with "The Greatest's" beatdown at the hands of Larry Holmes in Las Vegas. Writing on a tight deadline, Anderson's story began thusly:
As early as the first round, his age began to show. Muhammad Ali moved away from a left jab, but when he tried to throw a right hand at Larry Holmes, he missed awkwardly. And he never used to miss. By the fourth round, he was bleeding slightly from the left nostril. And he never used to bleed. In the fifth round, a shrill female voice interrupted the saddened silence that hung in the black desert night at the temporary arena in the Caesars Palace parking lot.
"Come on, Ali, fight," that lonely voice beseeched him. But last night Muhammad Ali could not fight. He could not dance. He could not even punch. For several months he had promised a miracle in what had been billed as "The Last Hurrah." It should have been titled "Death of a Salesman." When the fight finally ended after the 10th round with Muhammad Ali plopped on the blue stool in his corner, a hush fell over the sellout crowd of 24,000 in the bleacherlike arena. All around the arena, people stood still the way they do at the funeral of someone who had died unexpectedly.
Anderson ended his take on what had to be considered the end of Ali's remarkable era this way:
Usually a fight crowd files out quickly. But not this time. Most of the people just stood there, as if in shock. Some wept. Some blubbered. But at least Muhammad Ali had not had to endure the shame of being helped up off the canvas, as Joe Louis had the night Marciano demolished him. At least Muhammad Ali was sitting on his stool. And at least he would walk out of the ring under his own power.
"They should have stopped it five rounds earlier," a man said. "They shouldn't," a woman answered, "have let it start."
Dave Anderson's destiny was almost preordained from birth. Born on May 6, 1929, in Troy, N.Y., his father was the advertising director of the The Troy Times, which his grandfather published. At 16, he landed his first newspaper job as a messenger for The New York Sun, where his father then worked in advertising sales. Shortly after Anderson's graduation from the College of the Holy Cross in Massachusetts, he caught on with the Brooklyn Eagle, where he covered the Brooklyn Dodgers from 1953 to '55, when the paper folded. He then moved to the New York Journal-American and was a sports staffer there when he won the E.P. Dutton Award for the best magazine sports story of 1965 for "The Longest Day of Sugar Ray," which appeared in True magazine.
In 1966, Anderson went to the Times as a general assignment sports reporter until being promoted to columnist in 1971, a prestigious position he held until his retirement. In addition to his Pulitzer, he continued to add layers to his legacy of brilliant and prescient sports commentary, which included his induction into the National Sportscasters and Sportswriters Hall of Fame in 1990, the Associated Press Sports Editors (APSE) Red Smith Award for distinguished sports column writing in 1994, the Dick Schaap Award for Outstanding Journalism in 2005 and induction into the International Boxing Hall of Fame in 2006.
"The thing about Dave is that he was perfect for the Times," Izenberg said of his friend and contemporary. "He wrote about controversial issues when he had to, but he was a guy who could really reach the Times readers. My voice is the voice of New Jersey, his was the voice of the Times. He understood for whom he wrote. And if you can't do that, you shouldn't be a columnist."
Dave Anderson's guy-next-door commonality– "People talked to him because he was self-assured and polite," Araton said – was accentuated by his professional grace under pressure, qualities which are not mutually inclusive. He was particularly fond of the occasion he covered a New York Rangers game in Montreal for the Journal-American in 1956. Headed back to New York City on a train, he tossed game stories by the New York sports writers to a Western Union telegrapher standing by the tracks as the train slowed at the border at Rouse's Point, N.Y.
"It's in the middle of the night, it's snowing and I'm standing between cars in the dark and toss the package of stories to him and hope somehow he teletypes the copy and it all gets in the newspapers," Dave recalled in 2014.
In the morning, he picked up a copy of the Journal-American at Grand Central Terminal and "there was the story," he said.  "It was exciting. Even now, when I'm writing (he continued to contribute occasional stories to the Times after his retirement), I wake up on a Sunday and still get excited if I'm in the paper."
It was my privilege to call Dave Anderson my friend and a role model, much as was the case with other now-deceased giants of a profession that has become microwaveable, a journalistic drive through the fast-food lane in which Twitterized abbreviations have replaced attention to detail and an appreciation of the power and majesty of the written word. His passing has struck me as hard as did the deaths of fellow sports writing legends Peter Finney, Edwin Pope, and Stan Hochman, as well as that of one of my favorite interview subjects, the perpetually personable Don Chargin. The circle continues to be drawn tighter and tighter, with Jerry Izenberg maybe the last sentinel of an era that is beyond replication. I hope he lives forever.
"Young people going into sports writing now, virtually all of them want to wind up on television," Jerry said. "You've got people on TV offering `expert' commentary on events that took place before they were born, but they've got the right kind of hairspray."
Dave Anderson, a longtime resident of Tenafly, N.J., whose wife of 60 years, Maureen, died in 2014, is survived by sons Stephen and Mark, daughters Jo and Jean-Marie Anderson; three grandchildren; and one great-grandson.
Bernard Fernandez is the retired boxing writer for the Philadelphia Daily News. He is a five-term former president of the Boxing Writers Association of America, an inductee into the Pennsylvania, New Jersey and Atlantic City Boxing Halls of Fame and the recipient of the Nat Fleischer Award for Excellence in Boxing Journalism and the Barney Nagler Award for Long and Meritorious Service to Boxing.
Check out more boxing news on video at The Boxing Channel
Tank Davis and the Charlo Twins Featured on the Loaded Showtime/PBC Schedule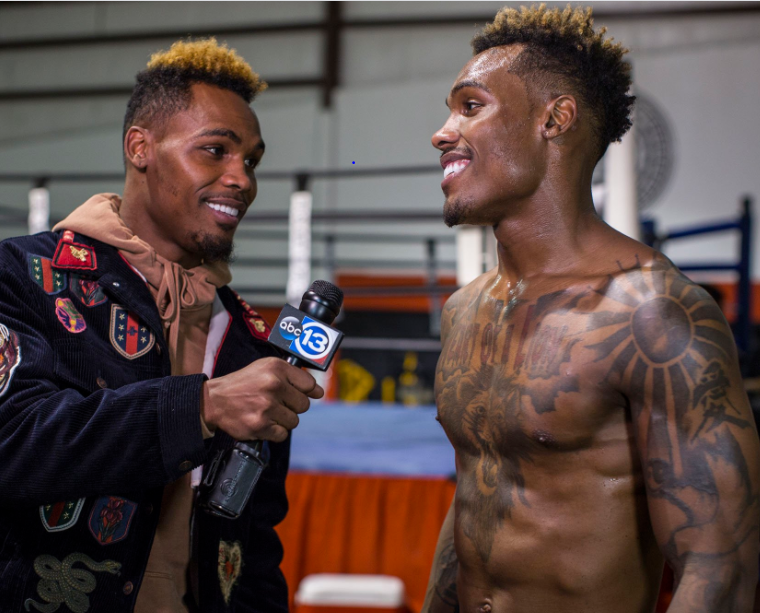 Tank Davis and the Charlo Twins Featured on the Loaded Showtime/PBC Schedule
PRESS RELEASE — SHOWTIME Sports and Premier Boxing Champions today unveiled a loaded five-month boxing schedule of nine high-stakes world championship events beginning Saturday, May 15, live on SHOWTIME. The schedule delivers two events per month through August. Thirteen matchups have been announced thus far with no less than seven world title fights, and 12 fighters defending undefeated records. The lineup features many of boxing's best young fighters taking on career-defining challenges in their primes. All fights on the schedule will take place before a live audience, keeping with applicable local COVID-19 safety protocols.
The sizzling summer run features the dynamic Charlo twins as undefeated electrifying champion Jermall Charlo defends his WBC middleweight world title against Juan Macias Montiel in a special Juneteenth homecoming in Houston on Saturday, June 19, live on SHOWTIME.
The following Saturday, June 26, unbeaten Mayweather Promotions star Gervonta "Tank" Davis moves up two weight classes for a chance to become a three-division world champion when he takes on fellow undefeated champion Mario Barrios for his super lightweight world title in what will be Davis' second pay-per-view showdown.
The next month, WBC, WBA and IBF 154-pound charismatic world champion Jermell Charlo looks to make boxing history when he takes on WBO junior middleweight world champion Brian Castaño in a mega-fight to crown the first four-belt 154-pound world champion.
The SHOWTIME boxing schedule features eight editions of SHOWTIME CHAMPIONSHIP BOXING and one premier SHOWTIME PPV event, all presented by Premier Boxing Champions:
MAY 15 – SHOWTIME CHAMPIONSHIP BOXING

Luis Nery vs. Brandon Figueroa, WBC Super Bantamweight World Title Fight
Danny Roman vs. Ricardo Espinoza Franco, Super Bantamweight Fight
Xavier Martinez vs. Abraham Montoya, WBA Super Featherweight Fight
MAY 29 – SHOWTIME CHAMPIONSHIP BOXING

Nordine Oubaali vs. Nonito Donaire, WBC Bantamweight World Title Fight
Subriel Matias vs. Batyrzhan Jukembayev, IBF Super Lightweight Title Eliminator

JUNE 19 – SHOWTIME CHAMPIONSHIP BOXING 

Jermall Charlo vs. Juan Macias Montiel, WBC Middleweight World Title Fight

JUNE 26 – SHOWTIME PPV

Gervonta Davis vs. Mario Barrios, WBA Super Lightweight World Title Fight
Erickson Lubin vs. Jeison Rosario, WBC Junior Middleweight Title Eliminator
JULY 3 – SHOWTIME CHAMPIONSHIP BOXING
Chris Colbert vs. Yuriorkis Gamboa, WBA Super Featherweight Interim Title Fight

JULY 17 – SHOWTIME CHAMPIONSHIP BOXING 

Jermell Charlo vs. Brian Castaño, Undisputed IBF, WBA, WBC & WBO Junior Middleweight World Title Unification Fight

AUGUST 14 – SHOWTIME CHAMPIONSHIP BOXING
                  Guillermo Rigondeaux vs. John Riel Casimero, WBO Bantamweight World Title Fight
         AUGUST 28 – SHOWTIME CHAMPIONSHIP BOXING
David Benavidez vs. Jose Uzcategui, WBC Super Middleweight Title Eliminator

SEPTEMBER 11 – SHOWTIME CHAMPIONSHIP BOXING
Stephen Fulton, Jr. vs. winner of Nery-Figueroa, Super Bantamweight World Title Unification Fight
"High-impact, meaningful fights amongst many of the biggest names and brightest stars in combat sports. That is what SHOWTIME promises and that is what we are delivering," said Stephen Espinoza, President, SHOWTIME Sports. "With an opportunity to crown an undisputed world champion at 154 pounds, a highly anticipated super bantamweight title unification, a stacked pay-per-view showdown and more than a dozen fights between 118-168 pounds, SHOWTIME is presenting boxing's best young fighters, all daring to be great by putting their world titles and undefeated records on the line.
Editor's Note: This press release has been edited for brevity.
Check out more boxing news on video at the Boxing Channel
To comment on this story in the Fight Forum CLICK HERE
Boxing Odds and Ends: Regis Prograis, Paul vs. Askren, and Kahlil Poe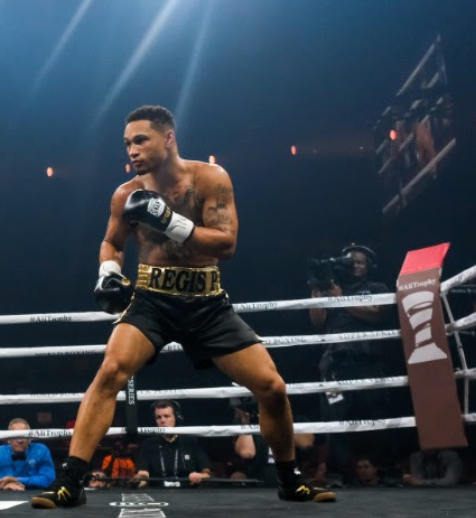 Regis Prograis returns to this ring this Saturday, April 17, at Mercedes-Benz Stadium in Atlanta, Georgia. In the opposite corner will be Ivan Redkach, an LA-based Ukrainian who brings a 23-5-1 (18) record.
There was a time when there was a raging debate as to whether Prograis belonged on the pound-for-pound list. That talk quieted when Prograis lost to Josh Taylor in a battle of unbeatens in London. But the bout was a humdinger and Prograis, a slight favorite, didn't lose by much. One of the judges ruled the fight a draw as did many watching at ringside and at home.
Prograis returned to the ring of October of last year, stopping the previously undefeated Juan Heraldez in the third round. That boosted his record to 25-1 (21 KOs).
Prograis vs. Redkach isn't a particularly compelling match-up, but Prograis is one of the most exciting fighters in the sport and one would have thought that the match would have attracted more buzz. But no, all the talk about Saturday's card has been about the main event between YouTube star Jake Paul and Ben Askren. It's all yours, folks, have at it: Paul vs. Askren, Prograis vs. Redkach, other supporting bouts, musical entertainment, and a vast array of commentators including Snoop Dogg, Mario Lopez, and supermodel Taylor Hill for $49.99 on FITE TV.
ESPN writer Cameron Wolfe predicts that Saturday's show will outsell every other PPV in 2021 outside of Tyson Fury vs. Anthony Joshua and Mike Tyson exhibitions.
"There is little doubt that boxing purists hate it," notes Wolfe.
Number me among the purists. Paul vs. Askren is an insult to all the boxers who toil for years in the gym to hone their craft and give an honest effort each time they fight. Award-winning Washington Times columnist Thom Loverro notes that Juan Francisco Estrada and Roman "Chocolatito" Gonzalez earned $600,000 between them for their recent 12-round barnburner, an instant classic. Jake Paul and Ben Askren will earn millions for their encounter, a cruiserweight bout slated for eight rounds.
Having said this, I confess that I find the bout intriguing. As much as I hate to admit it, Jake Paul does possess a modicum of boxing skill and in Ben Askren he is facing a fellow who hates to lose at anything, be it frisbee golf, at which he's very proficient, or a combat sport. The Hartland, Wisconsin native was 17-2 in MMA and 153-8 as a wrestler at the University of Missouri including an 87-0 mark in his last two seasons. A two-time NCAA champion and a 2008 Olympian, Askren is flat out one of the greatest college wrestlers of all time.
UFC honcho Dana White purportedly put down a $100,000 bet on Askren. (White has been known to win or lose that much at a blackjack table.)
The drawbacks to Askren from a handicapping standpoint are that he left MMA after undergoing a major hip surgery, he's 36 years old, 12 years older than Jake Paul, and as an MMA fighter he wasn't much of a striker. Also, there's a possibility that he will lose his cool in the heat of battle and revert to a wrestling move, getting himself disqualified.
In one of the supporting bouts on the show, Frank Mir, a former two-time UFC heavyweight champion, opposes Philadelphia's Steve Cunningham. A former two-time cruiserweight world title-holder, Cunningham gave Tyson Fury a heap of trouble before getting knocked out in the seventh round at Madison Square Garden in 2013.
Frank Mir turns 42 next month. Cunningham is 44 and has been out of the ring for 44 months. We won't dignify this bout, slated for eight rounds, by talking more about it.
Khalil Coe
The latest boxer to cast his lot with Eddie Hearn is New Jersey light heavyweight Khalil Coe who officially joined Hearn's Matchroom firm yesterday, April 12.
Coe scored one of the biggest upsets in U.S. amateur boxing history when he starched Cuba's Julio Cesar La Cruz in the opening round on June 23, 2018 at a tournament in Halle, Germany. A veteran of nearly 200 fights, La Cruz was a four-time world amateur champion and 2016 Olympic gold medalist. Coe was competing in his first overseas tournament.
Coe, who turns 25 in August, has a style that is well-suited to the pro ranks. But does he have the discipline to maximize his potential? He did not participate in the 2019 Olympic Trails (the 2020 edition was postponed by the pandemic) and according to BoxRec hasn't fought since February of 2019 when he advanced to the finals of a tournament in Sofia, Bulgaria, only to lose on a walkover.
Coe hails from Jersey City. The second most-populous city in the Garden State, Jersey City sits across the Hudson River from Manhattan.
Crime has long plagued the residents of Jersey City and Coe is no stranger to the court system. He was arrested in April of 2017 on a gun possession charge and arrested again in March of 2019 in Newark. Details are murky.
The buffer between Khalil Coe and promoter Hearn is Split-T Management whose co-founder David McWater was named the 2020 Manager of the Year by the Boxing Writers Association of America. Split-T's deep roster includes Teofimo Lopez, Charles Conwell and others including a bevy of intriguing young prospects. Coe is in good hands.
According to yesterday's press release, Coe will make his pro debut on May 29 at the Mandalay Bay Hotel and Casino in Las Vegas underneath Devin Haney vs. Jorge Linares. He is expected to drop down a weight class as his career progresses and chase his first title at 168 pounds.
Check out more boxing news on video at the Boxing Channel
To comment on this story in the Fight Forum CLICK HERE
Ramsey Clark and Muhammad Ali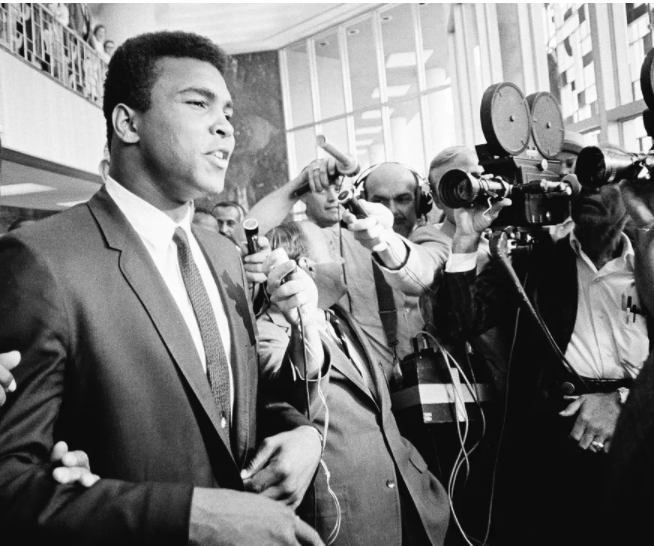 Ramsey Clark, who championed human rights throughout his life and served as Attorney General of the United States during the last 26 months of Lyndon Johnson's administration died on April 9 at age 93. In one of history's ironies, Clark (probably the most liberal attorney general in the history of the United States) was responsible for approving the 1967 criminal prosecution of Muhammad Ali for refusing induction into the United States Army.
Clark was born in Dallas in 1927. He served in the Marines during World War II, was an undergraduate at the University of Texas, and earned his law degree at the University of Chicago. As Attorney General, he filed lawsuits to combat discrimination in employment and housing and in support of school desegregation and voting rights. After leaving office, he moved considerably further to the left, making some former allies uncomfortable. In 2008, the United Nations General Assembly honored him with its Prize in the Field of Human Rights, an award given out at five-year intervals. Previous recipients included Eleanor Roosevelt, Martin Luther King Jr, and Nelson Mandela.
"A right is not what someone gives you," Clark once said. "It's what no one can take from you."
I met Clark in 1989 when I interviewed him while researching Muhammad Ali: His Life and Times. Several years later, I interviewed him again when Frank Macchiarola and I co-authored a book entitled Confronting America's Moral Crisis.
Speaking of Ali and Vietnam, Clark told me, "I opposed the war in Vietnam as early as I became aware of it which was sometime in the mid-1960s. I can remember the Gulf of Tonkin Resolution and thinking that Wayne Morse and Earnest Gruening [the two senators who voted against the resolution] were heroes. And I remember William Fulbright's limited opposition to the war and thinking it was good but not enough. Then, in September 1966, I was named acting attorney general and the appointment became final in February 1967."
"I can't say that I had a studied judgment on whether or not the war was legal," Clark continued. "But I had grave doubts about it. If we're going to be a constitutional government, before we get a half million men in a foreign country shooting and killing, we ought to know whether it's constitutional and permissible to do it. Maybe as attorney general, I should have been out there saying, 'This war is against the law.' But I didn't, and part of the reason was I had come into the government in 1961 in the midst of the civil rights struggle. By 1967, it might have looked like things were going well, but the truth is we were very badly embattled. There was quite a bit of conflict between those who wanted to keep expanding in the area of civil rights and those who did not, and we were barely able to hold on. Also, I was opposing the death penalty. We had stopped federal executions in 1963, and 1968 would be the first year in the history of the United States that we didn't have a single execution despite the fact that that was the year Martin Luther King and Bob Kennedy were assassinated. Those struggles were very real and very important to me. There were a lot of people who wanted me to abandon them by resigning over the war in Vietnam, which was clearly the overriding moral issue in our society at the time. But in terms of all the things I believed in and all the causes in which I was involved, that would have let a lot of people down."
Regarding Ali, Clark recalled, "Muhammad's conflict with the draft board was a great concern of mine, although I'd have to say, not as great as the concern I had for the poor young black kids from the ghettos or the rural poor from the South who never had a chance to question whether or not to go to Vietnam and who got brutalized and killed. My own personal view was that a person should have a right to conscientious objector status without professing a specific religious faith, and that one should be able to base it upon what you might call philosophical rather than religious grounds. But that of course was not the law then, nor is it now. I don't recall and doubt very much that I discussed the case with President Johnson. I had a strict policy not to discuss criminal cases with the president. I felt it would have been dangerous in appearance and potentially dangerous in fact to insert politics into a criminal matter, and the White House is a political office. Obviously, Muhammad's indictment involved some hard choices. But the good thing about it was, there was power on both sides to shape and test the issues. I wasn't particularly happy about it, but life is full of turbulence and conflict, and I never try to avoid either. In fact, I guess I seek them out because that's where the chance to make a difference is."
On June 20, 1967, Ali was convicted of unlawfully refusing induction into the United States Armed Forces. Four years later – on June 28, 1971 – the United States Supreme Court unanimously overturned his conviction.
"The government didn't need Ali to fight the war," Clark said afterward. "But they would have loved to put him in the service, get his picture in there, maybe give him a couple of stripes on his sleeve and take him all over the world. Think of the power that would have had in Africa, Asia, and South America. Here's this proud American serviceman, fighting symbolically for his country. They would have loved to do that."
Thereafter, Clark and Ali worked together on several projects. On one occasion, Ramsey and his wife joined Muhammad and Lonnie Ali as guests for dinner in my home. The mutual admiration between the two men was obvious.
"To me, Muhammad Ali is a totally spiritual person," Clark said later. "It doesn't have to do with the Christian faith in which he was raised, and it doesn't have to do with the Islamic faith to which he converted. It has to do with his love for life, his faith in the human spirit, and his belief in the equality of all people. I see Ali as a human being whose sense of purpose in life is to help others. He must lay awake at night, wondering what he can do to help people, because wherever people are in need, his priorities are there. He sees children who are right next to him, but children who are starving in Africa and threatened by bombing in Iraq are also within the scope of his imagination. He wants to help everyone and he travels at great personal burden and financial expense to be wherever he's needed. I say, God bless him. He makes an enormous difference."
And there were other thoughts that Clark shared with me over time:
*         "I don't like boxing. I oppose boxing because I think it's violent and damaging to the young men who participate in it. It symbolizes our glorification of violence and the rule of violence over compassion and the rule of law. I also don't believe in fame. I think fame, like power, is a profound misunderstanding and distortion of what is good and desirable. One of the most damaging beliefs people have is that only those who are famous or hold power can change things or make a difference. True social change has to come from the people. Each of us has to want to be involved and has to believe that we as individuals can make a difference and that our ability to make a difference doesn't depend upon our being elected to the House of Representatives or being the preacher of the biggest church in town or president of a corporation or heavyweight champion of the world. Those roles tend to be selfish and self-fulfilling and debilitating in terms of the pureness of one's commitment. You make so many compromises in pursuing those careers that it's an illusion to think that's how you make the changes you care about, if you care about justice and social change."
*         "Muhammad Ali made an enormous difference. There was a quality of pure goodwill about him. There always has been, and I believe, always will be. Here was a young black man from American poverty. He could very easily have been embittered, hateful, racist. But through all his trials and tribulations, he never manifested any of those qualities. And when he spoke, he said loving things. In his mind, wishes came true, and that's the way a good portion of his life has been. He meant different things to different strata of American society. But to the poor, he meant you can do what you will; anything is possible."
*         "Muhammad Ali gave people hope. He inspired and continues to inspire millions of people. And to everyone, he meant that you can be gentle and strong, that there's not a contradiction there; because for all his obvious physical strength, he always evoked gentleness and love. With Muhammad Ali, you saw grace; you saw joy. He meant charity in the truest sense of the word. He made people proud to be who they were."
*         "It's not an anomaly; it shows the way we are, really, that he came to the opportunity to do all that he did through fighting. But he's always had a vision that goes beyond the violence of boxing. His character causes him to want to help others. And character is destiny. That's the character we need. He hasn't been able to accomplish all that he wanted. Much of what he set out to do never materialized. But he's a person of unique good will and good works. He touched so many lives and brought out the better angels in millions of people."
*         "You know, the joy of life is that you have to persevere and do what you can to make this a better world. We're going to have a billion more people on earth before the end of this century. The great majority of them will have dark skin and live in terrible poverty. Hundreds of millions of them will have shortened lives and suffer from hunger, malnutrition, ignorance, and disease. But if the rest of us can come through in the manner of Muhammad Ali, we can solve the problems that lie ahead. The most important thing he communicates is his love and desire to do good. That was what he taught us all. And if you can really communicate that, that there are people who love; well, then maybe you'll change the world."
And there was a final grace note.
"I see him from time to time," Clark said of Ali. "And the last time I saw him, I told him – and I meant it – I said to him, 'You'll always be my champion.'"
Thomas Hauser's email address is thomashauserwriter@gmail.com. His most recent book – Staredown: Another Year Inside Boxing – was published by the University of Arkansas Press. In 2004, the Boxing Writers Association of America honored Hauser with the Nat Fleischer Award for career excellence in boxing journalism. In 2019, Hauser was selected for boxing's highest honor – induction into the International Boxing Hall of Fame.
Check out more boxing news on video at the Boxing Channel
To comment on this story in the Fight Forum CLICK HERE