DC Fight Night Fundraiser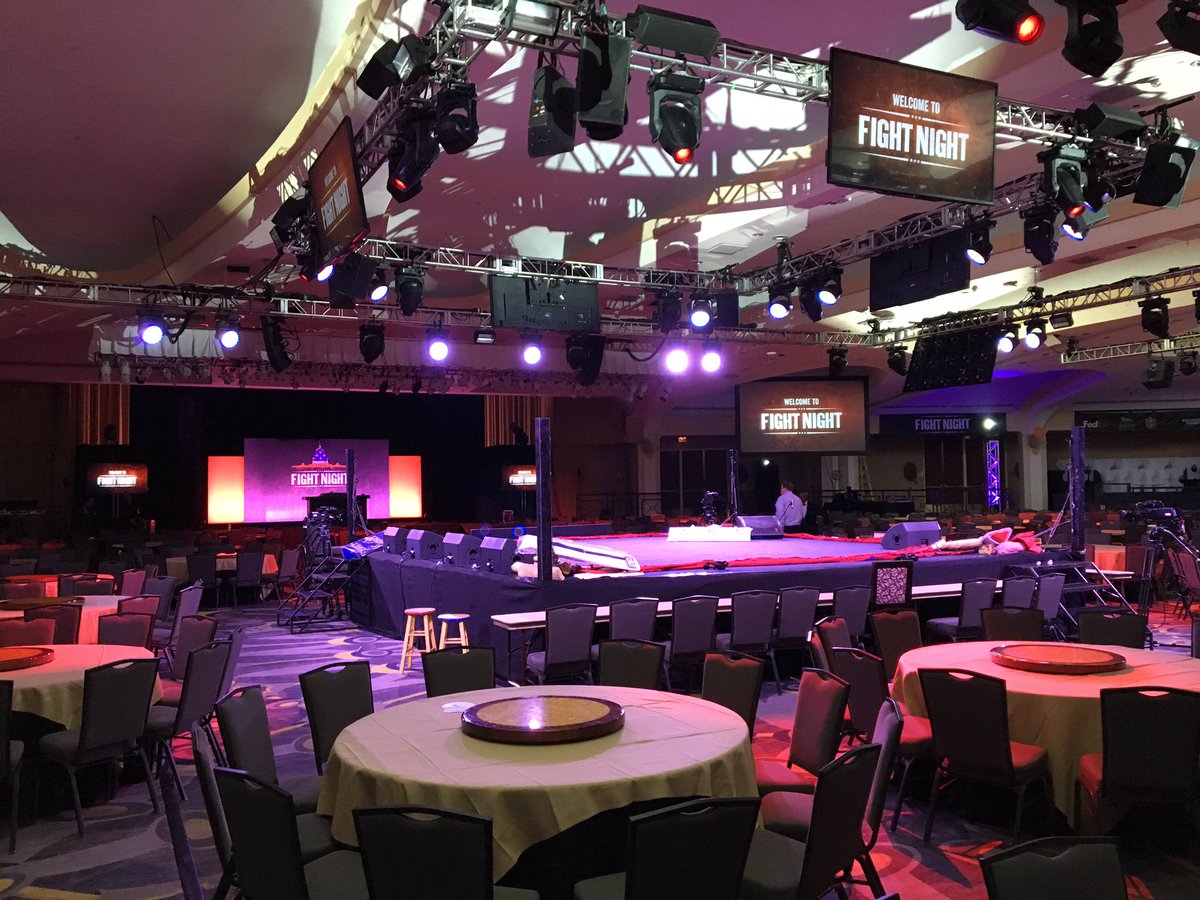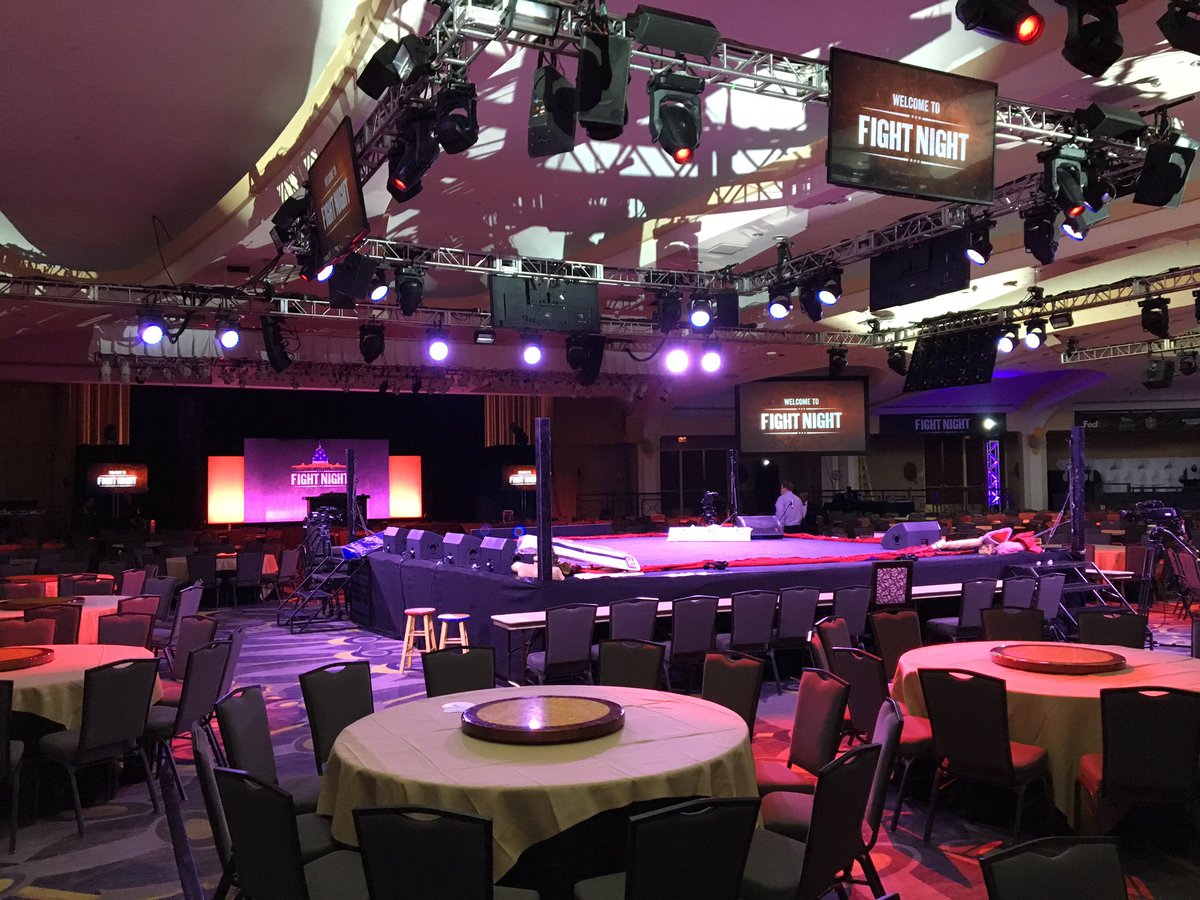 This evening in Washington DC, Fight For Children is hosting its 29th annual Fight Night fundraiser for at-risk kids in the DC area. Hollywood, Boxing, and Washington's business, political and social leaders will all be coming together to help support this worthy cause.
There will be live boxing at tonight's show, featuring Sonny Fredrickson (19-1) vs. Manuel Mendez (16-2-3) in a USBA Jr. Welterweight Championship bout. Also fighting on the card are women Jr. Welterweight fighters Jessica Camara and Jenna Johlin Thompson. Local talent will be highlighted in an amateur bout, where light heavyweights Joel Tchantchung of Sugar Ray Leonard Boxing and Keon Burroughs from Washington's Headbangers gym will face-off against each other.
Guests will also enjoy special appearances from Creed II star Florian Munteanu who plays Viktor Drago, along with Steven Caple, Jr. the director of the movie. There will be special appearances from boxing stars such as former Heavyweight World Champion Buster Douglas, former Lightweight World Champion Ray Mancini, Gerry Cooney and Ernie Shavers.
The evening will also include musical performances by E3, a special rendition of the national anthem by Bob McDonald and Caleb Green, and the evening's headliner, the multi-platinum rap performer and entertainer, Flo Rida,
The black-tie event will be held at the Washington Hilton at 1919 Connecticut Ave. NW in DC. Festivities will begin at 6:00 pm with a welcome reception and silent auction. The main event begins at 8:00 pm, followed by an after-party from 11:30 to 1:30 am.
The late Joseph E. Robert started Fight For Children almost 30 years ago. Joe believed in the importance of good quality education. He also developed a love and appreciation for boxing at an early age and credited the sport for teaching him important life lessons such as discipline, commitment, and overcoming adversity. According to their website, Fight For Children is a unique, independent organization that has a history of bringing public and private sectors together to develop long-lasting, scalable solutions to many of the issues that face high-risk kids in the DC area.
The yearly Fight Night event has raised over $65 million dollars since its inauguration in 1990.  According to Raul Fernandez, Chairman of Fight For Children, "Fight Night is the engine that drives Fight For Children. The overwhelming support we receive from our partners enables us to provide thousands of children in DC with incredible opportunities each year."
The sport of boxing has had a powerful positive impact on thousands of young people, as it helps them develop character, build confidence, gain focus, and strengthen their discipline and resolve. These traits help them not only to succeed in the ring, but also in school and in life. Fight For Children is looking forward to tonight's Fight Night providing guests with a unique, fun and impactful evening.
Check out more boxing news on video at The Boxing Channel
Shawn Porter Explains Why He Isn't in Over His Head Against Errol Spence Jr.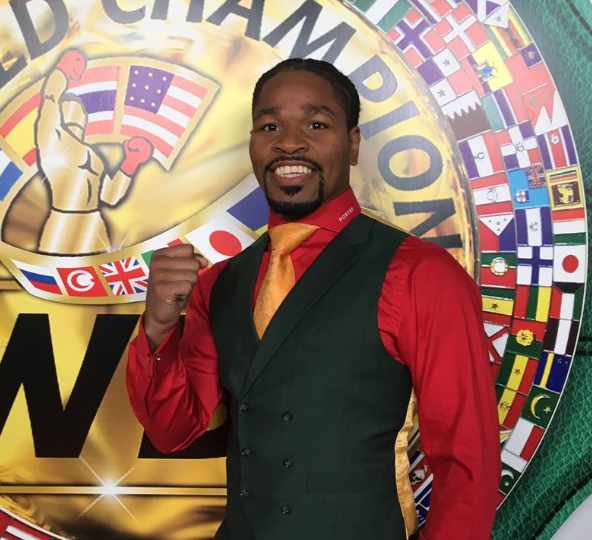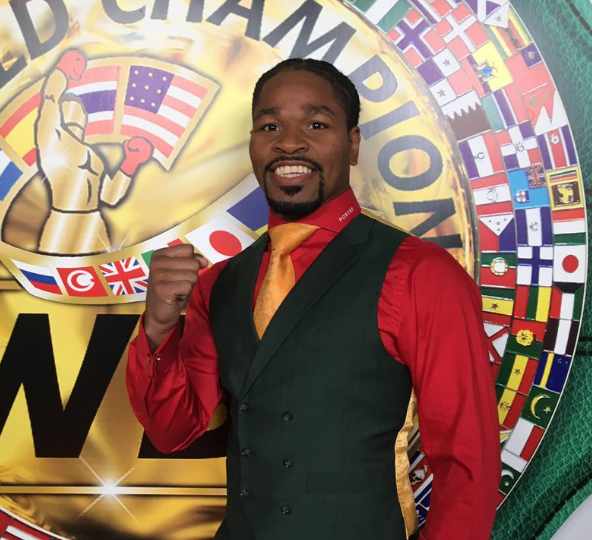 There sometimes can be a thin line separating child abuse and a demanding parent's version of tough love. Twenty years or so ago, the way Kenny Porter elected to draw out the athletic excellence and mental fortitude he imagined existed within his grade-school-age son Shawn might have been misinterpreted had their relationship drawn the scrutiny of a case worker for Summit County Children Services in the Porters' hometown of Akron, Ohio. Not that Kenny ever laid a hand on Shawn in a brutal or excessive way, but an equivalent level of treatment might have been looked upon negatively by a child protective care professional objecting to the kid routinely being thrown into the deep end of the pool to fend for himself, or more to the point onto football fields where he was regularly required to compete against bigger, stronger and older boys not disposed to take it easy on the little guy.
"It's how I grew up. It's how my dad raised me and it's where I come from. We were never allowed to shy away from any challenge and that's how I lived my life," Shawn Porter, now the WBC welterweight champion, said of his upbringing under Kenny, a relentless daily grind which also helped other would-be child athletic prodigies (like two-time Olympic gold medalist and current WBC/WBA/WBO lightweight titlist Vassiliy Lomachenko) rise to giddy heights while those made of less resilient stuff (see former USC and Los Angeles Raiders quarterback Todd Marinovich, profiled by TSS on Jan. 14) psychologically unraveled to the point they wanted nothing more than to cease trying to constantly please a parent for whom a merely good effort was never good enough.
"I was 10 years old playing football against guys who were 12 and 13 years old," continued Porter (30-2-1, 17 KOs), who will be asked to tackle another herculean task Sept. 28 when he takes on the heavily favored IBF 147-pound titlist, Errol Spence Jr. (25-0, 21 KOs) in a unification showdown to be televised via Fox Pay Per View from the Staples Center in Los Angeles. "It doesn't sound like that big a deal now, but back then when you're 10 going up against preteens it is a big deal. So even at that young age my dad has always challenged me and made sure I not only put out my best but I was going against the best. I'm 31 now and this is 100% familiar territory because it's where I come from."
Although Shawn Porter now resides in Las Vegas, a tough town in a glitzier sort of way, his formative years were spent in northeast Ohio, a gritty, blue-collar region where working men in hard hats and dingy dungarees made their livings in steel mills or, more specifically to Akron, the factories that led to the Rust Belt city being labeled the "rubber capital of the world." Porter likes to note that Akron also is the hometown of NBA superstar LeBron James, who as a child and adolescent also regularly went up against older boys, although in LBJ's case he was nonetheless the taller, stronger, faster and more dominant player on just about every court he ever set foot upon.
Unlike youth-league football, where apparently age and size differences were sometimes overlooked in the leagues in which Shawn participated, amateur boxing required him to compete against kids more or less his own proportions. But there was still a way for Kenny Porter to ensure that his boy continued to test himself in trials by fire against those whose physical capabilities and potential seemingly dwarfed his son's. A natural welter now as an adult, the 5-foot-7 Shawn Porter bulked up to an above-his-weight-class 165 pounds to throw down with future middleweight world titlists Daniel Jacobs and Demetrius Andrade and – talk about a relative David and Goliath matchup – undisputed cruiserweight champ Oleksandr Usyk, the 2018 Boxing Writers Association of America's Fighter of the Year. Usyk (16-0, 12 KOs) is 6-foot-3 and makes his heavyweight debut on Nov. 12 in Chicago against Tyrone Spong, with the celebrated Ukrainian likely to be in the 215-pound range, or maybe even a bit higher.
So how did Porter fare in the land of the larger? Better than many might expect.
"I have wins against Jacobs and Andrade," he said. "Me and Andrade were 1-1 in the amateurs. The last time we fought we were 165 pounds and I beat him. The experience is there. The experience against taller, bigger opponents is there."
None bigger in retrospect, of course, than Usyk, whose skill set, southpaw stance and high ranking on almost everyone's current pound-for-pound list are close approximations of Spence, if Spence were being viewed through a magnifying glass.
"I fought Usyk at 165 pounds back in the day when we were about 20 years old," Porter recalled with obvious pride. "I beat him."
Given his history, it seems somewhat odd that Porter, who has slew more than his share of fire-breathing dragons both in the amateurs and in the pros (most notably Danny Garcia), is such a significant underdog against Spence. Unless the betting line shifts in a major way, Spence will go off in the neighborhood of -800 (meaning you'd have to bet $800 to win $100) while Porter is +450. Not that a Porter victory would be considered an upset along the lines of Buster Douglas over Mike Tyson or Andy Ruiz Jr. over Anthony Joshua, but still…
Porter, not unexpectedly, does not consider Spencer, who comes in with advantages of three inches in height and 2½ inches in reach, to pose a physical mismatch for him, be it by scale or tools.
"Looking at Errol Spence, I don't think he's a bigger guy than me," Porter reasons. "I don't think he's one of the bigger guys in the division. I think that he's been matched up against guys who have made him look a lot more powerful and bigger and stronger than he is.
"I'm comfortable with the knowledge of what I can do. Errol's really good, but I think I match him speed for speed, quickness for quickness, power for power. The big question that needs to be answered the night of the fight is can he handle my aggression, my punch output? We're banking on his not being able to handle my pressure and some of my other attributes."
Spence has expressed the opinion that Porter is a "dirty" fighter, or something akin to a rule-bender if not exactly a rules-breaker, which to Porter sounds very much like he is getting into the Texan's head where the seeds of doubt are sown.
"Errol is very driven and competitive, I get that," Porter said. "I think he may be trying to psych himself up into thinking he can (become the first fighter to knock out Porter). If he can't handle my pressure then you will find out real soon, if that's what's working for us, that's what we'll do. We'll be rough, we'll be hard, we'll be rugged. We'll keep the pressure on him and we all know pressure bursts pipes.
"I think he's in trouble. The world is about to be shocked. I know how it feels to prove people wrong. I know what it feels like to do the impossible, things that people don't expect you to do."
Doing the impossible is an instinct that has been bred into Shawn and nurtured almost from birth by Kenny, who, as his son's manager and trainer, remains his most ardent proponent and closest confidante. It doesn't always work out that way, of course, but this is one father-son relationship in boxing that has deepened rather than divided.
Errol Spence Jr. might not the highest mountain Shawn Porter ever has been tasked to climb. It remains to be seen if he is the steepest and most hazardous.
Check out more boxing news on video at The Boxing Channel  
To comment on this story in The Fight Forum CLICK HERE
Canelo and Krusher Kovalev Meet at Union Station in L.A.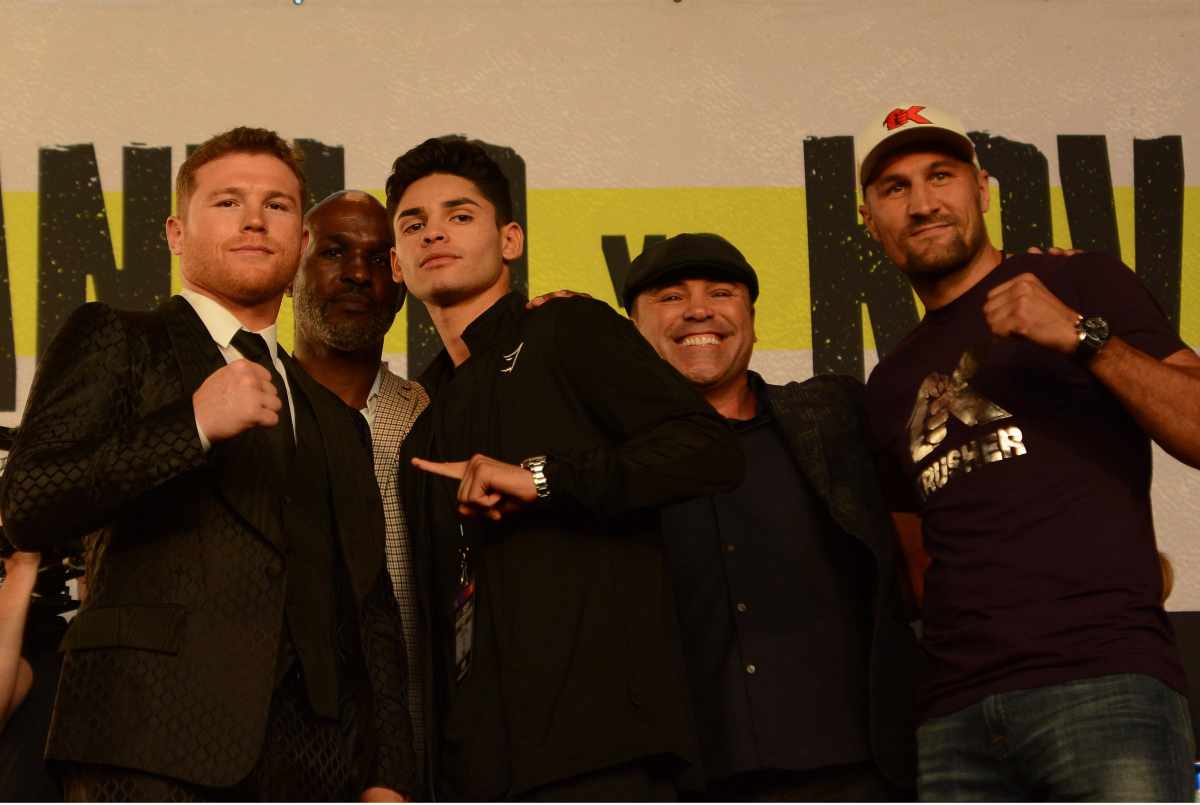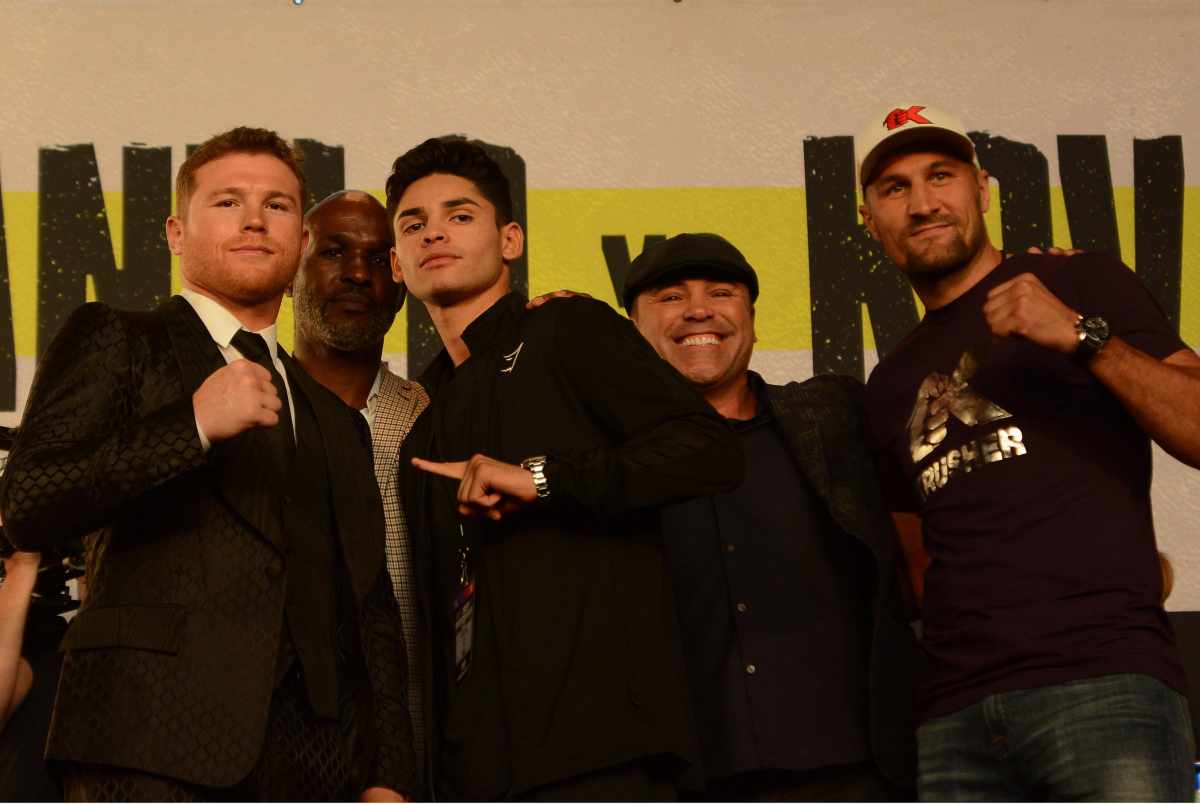 LOS ANGELES – About 113 years ago a historic heavyweight world title fight took place near Union Station, the location where Saul "Canelo" Alvarez and Sergey "Krusher" Kovalev announced their light heavyweight world title fight on Wednesday.
Back in 1906, a middleweight named Tommy Burns moved up in weight and defeated Marvin Hart at Naud Junction Pavilion for the vacant world heavyweight title. It's the exact location where Philippe's Restaurant resides, 200 yards away from the L.A. train station.
Funny how history sort of repeats itself.
Canelo Alvarez (52-1-2, 35 KOs) the middleweight world champion moves up two weight divisions to challenge WBO light heavyweight titlist Sergey Kovalev (34-3-1, 29 KOs) on Nov. 2, at the MGM Grand in Las Vegas. DAZN will stream the Golden Boy Promotions and Main Events card.
The Mexican redhead already conquered the super welterweight, middleweight and super middleweight divisions. Now he wants to add light heavyweight to become a four division conqueror for Mexico.
One who knows the significance of making the attempt is Bernard Hopkins, the East Coast chief for Golden Boy Promotions.
"There are very few fighters who have accomplished 160 to 175 and been successful. As you know, you're standing and hearing from one right now," said Hopkins who accomplished the feat in 2011 and then lost to Kovalev in 2014. "I have a personal feeling about making history because I've been there and done that and now it's Canelo's time. I understand what it's like to be in there with the Krusher."
Down the Block
History has seen this act before down the block from Union Station where the press conference took place. The actual arena that housed the heavyweight world title fight between Burns and Hart and also Burns' title defenses  against Fireman Jim Flynn and Philadelphia Jack O'Brien in the early 1900s has long been gone and replaced by the restaurant famous for French dip sandwiches.
If you know your boxing history, you would also know it was Burns who would later fight Black heavyweight champion Jack Johnson in 1908 and lose in Australia. Johnson fought about eight times in Los Angeles and held the actual heavyweight title until 1915.
Now it's Alvarez's turn and the popular Mexican fighter dares to be great and challenge Kovalev for the light heavyweight title.
"I think this is a big test for me in my boxing career because this is one of the best fighters in the world in boxing right now. I'm happy and I am excited," said Kovalev who is being trained by Buddy McGirt.
The tall Russian light heavyweight just recently defended the WBO title and seemed to be losing when he rebooted and retired Anthony Yarde with a left-handed blow in the 11th round last August 24 in Russia.
But this is another test entirely and though he is the bigger fighter, he maintains this is a tremendous challenge.
"This is the biggest fight in my life. If I win it's my legacy," Kovalev, 36, said. "If I lose I get experience."
Alvarez, 29, is several inches shorter in height, but known for his vicious body punching. He wants this fight because it appeals to him to be among the greats in both Mexican history and boxing history overall. His last fight was a decision win last May over another taller fighter, Daniel Jacobs.
"This is important to me," said Alvarez, who previously won the super middleweight world title last December against Britain's much taller Rocky Fielding. "I like challenges."
It's a challenge that others have made throughout boxing history, including Sugar Ray Leonard who was in attendance. Alvarez also wants to be a four division winner like fellow Mexicans Juan Manuel Marquez, Erik Morales, and Jorge Arce.
"Canelo hopes to become the fourth Mexican to win a world title in four divisions," said Oscar De La Hoya, the CEO of Golden Boy. "One big difference (between Canelo and the others) is that Canelo is at a higher weight class. And this opens the possibility for many more matchups, and bigger opponents with strong punching and star power. When talking with Canelo about his career goals, he said he wanted to make history and fight the best."
Its Alvarez's overall fighting skills versus Kovalev's punching power and physical advantages.
Kathy Duva, whose company Main Events promotes Kovalev, was ambivalent about the matchup.
"Canelo, you may have bit off more than you can chew, but that's okay. Great fighters are not afraid to challenge themselves. And win or lose, history will reward you for taking a risk," said Duva.
Risks are what make prizefighting shine.
Ryan Garcia
Another who looks to shine on the same boxing card will be Ryan "The Flash" Garcia who appeared in the press conference with a huge smile, despite warring with Golden Boy head honchos this past weekend.
When asked if things were patched up with his promoter Garcia responded, "What do you think? Can't you see how happy I am?"
Unknown to reporters at Union Station, Garcia signed a new contract with Golden Boy Promotions that allegedly makes him much wealthier. He will also be fighting Romero Duno who was the subject of public arguments when Garcia refused to fight him without renegotiating the contract. The original opponent for last Saturday's fight card at Dignity Health Sports Park – Avery Sparrow – was arrested and unable to fight. Duno and others were mentioned as possibilities through social media sites and a public war ensued between De La Hoya and Garcia.
Things were resolved this week.
"This fight week was exhausting," admitted De La Hoya about the verbal skirmish with Garcia. "Boxing is like a marriage, you have your little scuffles."
Garcia was signed to an extension which De La Hoya said makes him one of the richest prospects. The Victorville native trains in San Diego with Alvarez and trainers Eddy Reynoso and Jose "Chepo" Reynoso.
"We're all good," said Garcia beaming with happiness. "I get to fight the guy I wanted to fight most in Romero Duno."
Photo credit: Al Applerose (pictured left to right: Canelo Alvarez, Bernard Hopkins, Ryan Garcia, Oscar De La Hoya, and Sergey Kovalev)
Check out more boxing news on video at The Boxing Channel  
To comment on this story in The Fight Forum CLICK HERE
Holmes-Spinks I: The Grassy Knoll for Boxing's Conspiracy Theorists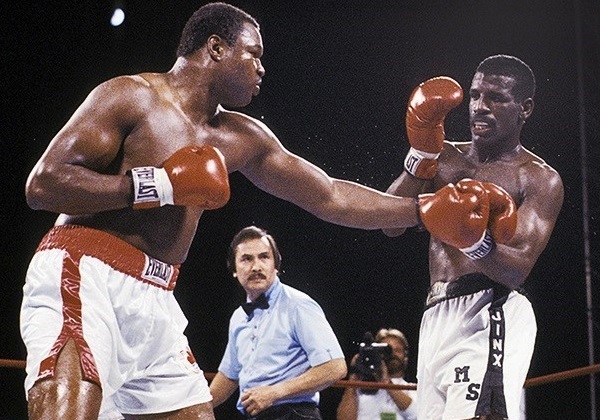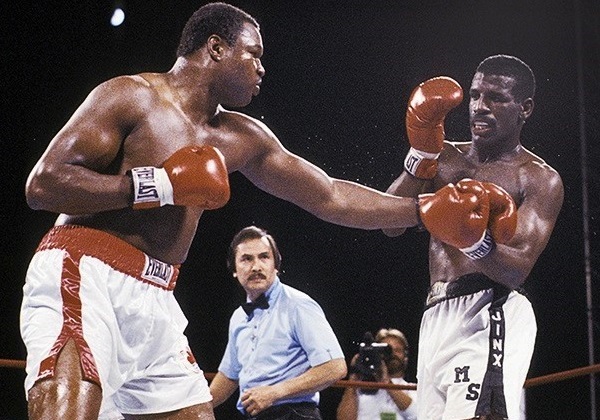 The most enduring of American conspiracy theories involves a gunman who may or may not have existed and may or may not have been on a grassy knoll in Dallas' Dealey Plaza the afternoon of Nov. 22, 1963. The assassination of President John F. Kennedy, the subject of numerous speculative books and movies, all of which involve some individual's ironclad take on what happened, why it happened and who was involved in making it happen, will always be grist for the mill for those still dissecting that national tragedy. More than a few of those arguments dispute the Warren Commission's official conclusion that presumed killer Lee Harvey Oswald acted on his own and not in concert with unidentified, shadowy figures.
On a more recent and lesser scale, a raft of conspiracy theories arose in the wake of the alleged Aug. 10 jailhouse suicide of multimillionaire sex offender Jeffrey Epstein, whose list of celebrity acquaintances includes two presidents of the United States and even a member of the British royal family. As was the case when nightclub owner Jack Ruby fatally shot Oswald before he could go on trial, conspiracy theorists on all sides have conjectured whether Epstein's suspicious death was actually a hit and, if so, ordered by whom?
Boxing, with its blemished past dotted by nefarious power brokers and decisions that sometimes defy logic, also has provided conspiracy junkies with ample material to analyze and debate. Olympic boxing, often characterized as a cesspool of corruption, immediately comes to mind. So does the Sept. 10, 1993, majority draw in which WBC welterweight champion Pernell Whitaker, whom almost everyone without an official scorecard saw as the clear victor, was obliged to settle for a dissatisfying standoff with crowd favorite and Mexican national hero Julio Cesar Chavez in a bout that drew a live crowd of 60,000 or so in the Alamodome in San Antonio, Texas. Although Whitaker retained his title on the draw, he and his outraged supporters were convinced the outcome was predicated more on the WBC, headquartered in Mexico City, exerting behind-the-scenes influence to ensure that Chavez came away with his undefeated record still intact. Irrefutable truth is often difficult to pin down in such matters, but the 55-year-old "Sweet Pea," who died after being struck by a car on July 14, went to his grave believing he had been cheated out of a deserved triumph that would have further embellished his Hall of Fame legacy.
Given its historical implications, what is arguably the grassy knoll of boxing remains the Sept. 21, 1985, pairing of long-reigning heavyweight champion Larry Holmes and undisputed light heavyweight titlist Michael Spinks, who was attempting to become the first (or maybe not) 175-pound champ to move up in weight and capture his sport's most prestigious and lucrative prize.
Spinks – who came away with a razor-thin and controversial 15-round unanimous decision — was bidding to do something no other light heavyweight had ever done, although there are those who cite Tommy Burns, who outpointed heavyweight champ Marvin Hart over 20 rounds on Feb. 23, 2006, as the first 175-pound titlist to accomplish the feat. In any case, since Burns, 13 light heavyweight champs had tried and failed in their bids to become king of the heavyweights, a list that included such ring legends as Billy Conn, Archie Moore and Bob Foster.
Given the fact that the 35-year-old Holmes was making his 20th title defense and was widely considered as one of the best heavyweight champions of all time, he was installed as a prohibitive favorite over Spinks, who was not only bucking tradition but the perceived limits of his own body. Even respected Los Angeles Times sports columnist Jim Murray, noting that Spinks had weighed in at 199¾ pounds – heavier than such legendary heavyweight champions as and Jack Dempsey and Rocky Marciano ever did for title bouts – went a bit overboard in writing that the challenger looked "like a blowfish" and that his weight gain was accelerated by a 4,500-calorie-a-day diet that might be "all right for a guy getting ready to play Henry the Eighth."
But Spinks' bulking-up process was not the result of having scarfed down a bunch of French fries, chocolate milkshakes and doughnuts, but rather the calculated machinations of New Orleans-based fitness coach and nutritionist Mackie Shilstone, whose then-unorthodox methods would soon gain wider acceptance but then were seen by the boxing establishment as, well, somewhat bizarre.
"We have a scientific, unique program that is secret – a program that was developed specifically for Michael, using techniques that would be revolutionary for boxing," Shilstone said to the bemusement of hidebound traditionalists.
Spinks, whose walking-around weight between light heavyweight matches was usually 10 pounds or so above the division limit, said he was already familiar working with Shilstone – to shed unwanted pounds.
"Mackie had already helped me lose weight to get down to light heavyweight," Spinks said when contacted for this story. "He told me that if I wanted to fight Larry Holmes for the heavyweight championship, he could help me put the weight on the right way. And that's what he did. He also said he wouldn't take anything from what I already had, in terms of what I did well as a light heavyweight, that I still would be able to do all that as a heavyweight. He was right, too. I was as fast as a heavyweight as I was as a light heavyweight."
Unlike Conn, Moore, Foster and other light heavyweight champs who made no secret of their ambition to storm and conquer the heavyweight division, Michael admits to initially lacking the burning desire to replicate the feat of his older brother and fellow 1976 Olympic gold medalist Leon Spinks, who dethroned WBC/WBA heavyweight champion Muhammad Ali via 15-round split decision in a monumental upset on Feb. 15, 1978. Leon had always been naturally larger than Michael, never weighing less than 194 pounds for any of his first 23 outings as a pro. The mere notion of moving up to heavyweight seemed unlikely and more than a bit risky to Michael, who figured he would continue to do what he'd already been doing, which was to dominate all comers at light heavy.
It was Butch Lewis, who promoted both Spinks brothers, who determined that Michael going to heavyweight was not only doable, but highly advisable financially.
"Butch told me I could fight Larry Holmes for the heavyweight championship," the younger Spinks recalled. "I was, like, `What?' He said, 'Yeah, and you can beat him.' I said, `You really think so?' And he said, `Absolutely.'
"Butch (who was 65 when he died of a heart attack on July 23, 2011) had faith in me, so I took that and ran with it."
Maybe what bottom-line Butch had was absolute faith in the economic realities of boxing, which always hold that heavyweight champions are vastly better-compensated than their light heavyweight counterparts. Consider these numbers: Michael Spinks' purse for his final light heavyweight defense, an eighth-round stoppage of Jim MacDonald on June 6, 1985, was a relatively paltry $100,000, a pittance compared to the $1.1 million contract he signed to challenge Holmes.
Say what you will about the flamboyant Lewis, who was noted for wearing a tuxedo and bow tie but no shirt on fight night, but his steering of Michael Spinks' career was a case study on how to milk the system for every available dollar. It was Lewis who made the bold call, after Spinks had followed up his stunner over Holmes by outpointing the "Easton Assassin" on another close and controversial call, a 15-round split decision in the rematch seven months later, to hold Spinks out of the heavyweight unification tournament being put together by HBO Sports president Seth Abraham and promoter Don King. In doing so Spinks passed on a potential $5 million payday against eventual tourney winner Mike Tyson, but he was paid about the same amount to defeat the formidable Gerry Cooney, putting into motion a series of events that led to his June 27, 1988, megafight with Tyson in Atlantic City. OK, so Spinks didn't make it through the first round, but he received a career-high $13.2 million for what proved to be his final fight and only professional loss, a pretty nice parting gift when you get right down to it.
Holmes had his own potential date with destiny in that first clash with Michael Spinks. Were he to win, it would be his 49th consecutive victory without a loss, matching the record set by Marciano – ironically, against Archie Moore and, even more ironically, 30 years to the day after The Rock knocked out the Ol' Mongoose in the ninth round in what turned out to be his final fight.
In the lead-up to the fight at The Riviera in Las Vegas, for which members of the Marciano family were invited guests, Holmes seemed to chafe at constantly being compared to a beloved fighter who had died in a crash of a small private plane on Aug. 31, 1969. "I'm not fighting Marciano," Holmes complained. "He's dead. I never knew him. I'm fighting for Larry Holmes, for me, for what I can do for my family."
To Holmes, who was no stranger to the seven-figure club and who was down for a $3 million purse, there was a racial component to the constant comparisons to Marciano, who was white, much in the same manner that black baseball great Hank Aaron was the target of unfair and sometimes cruel criticism as he neared the sacrosanct record of 714 career home runs set by Babe Ruth. When Aaron passed Ruth by homering for the 715th time on April 8, 1974, the feat was celebrated by many Americans and baseball fans in general, but not by everyone.
Members of the Marciano family, who ostensibly had been summoned to congratulate Holmes in the event of his making it to 49-0, celebrated when the close decision for Spinks – by margins of 143-142 (twice) and 145-142 – was announced. That did not set well with Holmes, who felt such a display was disrespectful to him and, additionally, was the wrong call historically as long-reigning champions such as himself usually got the benefit of the doubt in close fights.
"I was robbed," Holmes, in announcing one of his several retirements from boxing that didn't stick, said at the postfight press conference, suggesting that alleged conspirators in influential places who finally had brought him down can "kiss me where the sun never shines," which meant "my big black behind."
Nor was Holmes any more disposed to be gracious to Peter Marciano, Rocky's younger brother and the foremost keeper of the "Brockton Blockbuster's" eternal flame. "You are freeloading off your dead brother," Holmes told Peter, tossing in the zinger that "Rocky couldn't carry my jockstrap."
Months later, after the heat of the moment had long since cooled down, Holmes, in most instances a respectful and thoroughly decent man, offered a public apology to anyone he might have offended with his earlier intemperate remarks.
"I'm sorry for what I said, for the way things came out," Holmes told a Boston reporter. "I don't want to take anything away from Peter or the Marciano family. I haven't slept for two months thinking about this.
"I've reached out to Peter Marciano. I'd like to get together with him, either in his town or mine (Easton, Pa.). There must be something that can be done to make this right.
"I have no hard feelings against Rocky Marciano. He was one of the greatest fighters of all time. His 49-0 record speaks for itself. If I hurt Marciano's family, I regret it."
What Holmes did not back away from, not then and not now, is his belief that he deserved to win both of his fights with Michael Spinks, with the first loss a thinly veiled and successful attempt to keep him from sidling up alongside the sainted Marciano.
"There was no doubt about it," he said of a decision he still regards as a cold slap in the face. "I knew what they were going to do to me. I knew if I didn't knock him out, I wasn't going to get the decision." Nor is he alone in that contention, just as there are Spinks partisans who are just as insistent that the judges got it right.
Asked if he thought then, or does now, that he did not receive all the credit he was due from Holmes and his other persistent proponents of the conspiracy theory that refuses to die, Spinks said it shouldn't matter at this point. The record book indicates he won, so that should be that.
"It was a close fight, but I did think I won," he reiterated. "There's no animosity between me and Larry. We get along. He's not really sore about it anymore. At one of his golf tournaments that I attended, he took the microphone and said something about how he'd lost to me, but that wasn't all bad because he made so much money for losing."
What Holmes wants to make clear more than anything is that he wants to forever bury any hint that race is or should still be a part of the discussion. He said there was too much of that in the past, and still too much now. He pointed out that Gerry Cooney, the white guy against whom his high-visibility fight was neatly divided into opposing racial camps, as well as Spinks have been regular participants in his charity golf tournament.
"Half of my family is white," Holmes pointed out. "I'm not a racist. I don't have anything against white folks or anybody else. My son is getting ready to be married in a couple of weeks to a white girl. My daughter is married to a white guy.
"I didn't really care about racial s— then, and to this day I don't care about it. Gerry Cooney is my friend. Now, I didn't like the decisions in my fights with Michael Spinks, but you can't dwell on that. You got to move past that."
Which might be one man's way of saying that any lingering ghosts on that figurative grassy knoll overlooking a boxing ring where a fight took place 34 years ago should finally be allowed to just fade away.
Check out more boxing news on video at The Boxing Channel  
To comment on this story in The Fight Forum CLICK HERE