Olympic Boxing On The Brink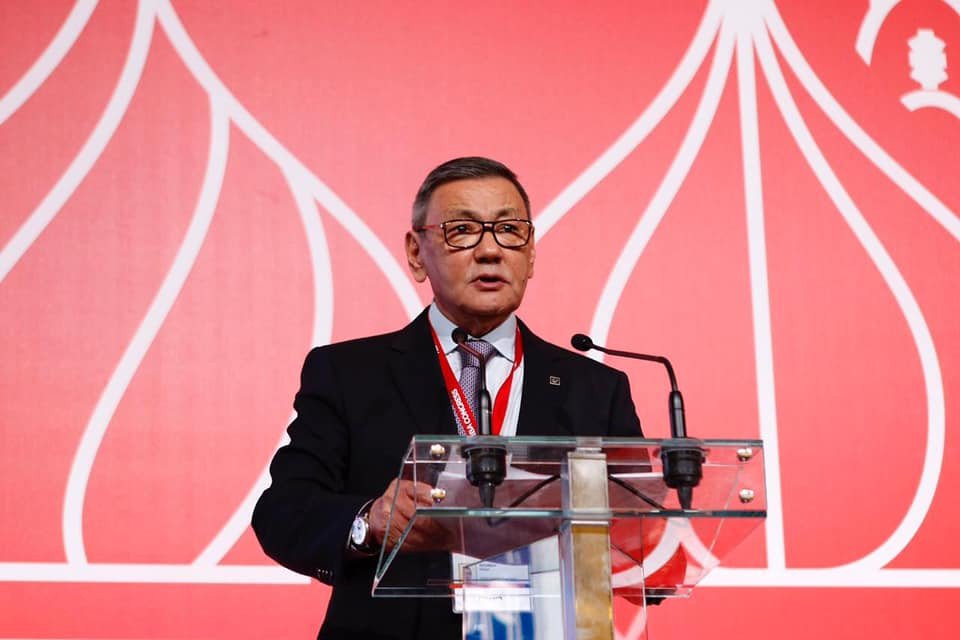 In 2012, the United States Treasury Department identified a group called "The Brothers' Circle" alongside the infamous Japanese Yakuza as being a "significant Transnational Criminal Organization" and, prompted by the then President, Barack Obama, set out in "pursuing additional sanctions against their members and supporters."
This has been and remains standard practice for the U.S. in working against its enemies when they lie beyond its borders and ordinary legal jurisdiction. Typically a key member of a criminal or political organization will find his or her assets frozen and their ability to move freely restricted. More, they have been branded, publicly and loudly, as being the worst kind of criminal: organized, powerful and dangerous. This can make doing business and establishing new professional relationships difficult – or at least, that is the theory.
The Yakuza are well known but "The Brother's Circle" I had never heard of, and apparently with good reason. In 2012, the Organized Crime and Corruption Reporting Project spoke to sometime Guardian journalist and expert in Russian and Eurasian criminal activity Mark Galeotti on the subject of The Brother's Circle and he had this to say: "I have not found anyone in Russian law enforcement or elsewhere who actually says 'yes, the brother's circle is an organization and it exists.' It's either complete myth, or 99% myth."
I spoke to Mark today and he confirmed that this remained his position.
"I suspect," wrote Galeotti after the action was handed down, "that given the absence of any other meaningful specific individual gangs to identify, reference to the Circle represents a convenient catch-all term, a way of making sure that Russian OC is included."
Among those included is Gafur Rakhimov (pictured).
"Rakhimov," claims the Treasury Department, "is one of the leaders of Uzbek organized crime with a specialty in the organized production of drugs in the countries of Central Asia. He has operated major international drug syndicates involving the trafficking of heroin."
His passport number and an "alternative" passport number is listed as are other personal details including an address. His alleged background as car thief through to fixer through to drug dealer is laid out, albeit in very little detail. A power-point presentation illustrating some of the names of his associates and their subservient relationship to him is available. He is directly connected to and often identified as being in a position of authority over numerous men linked to murder, the trafficking of human beings and in one instance the assassination of a Ukrainian politician.
The U.S. Treasury Department is as serious about Gafur Rakhimov as they were about Al Capone.
Yesterday, Rakhimov was elected as the International Boxing Association (AIBA) president, amateur boxing's global governing body.
If you were unaware of this story, and it has not been widely or properly reported by boxing media, take a moment to allow it to sink in.
The most acute problem here relates to the status of Olympic boxing. For some time the International Olympic Committee (IOC) has harbored concerns about the AIBA and the corruption which purveys the sport it runs. Most Americans reading this will think of the alleged match fixing in Seoul that saw local Park-Si hun "triumph" over Roy Jones; perhaps for the Europeans it may be a fresher memory, that of Michael Conlan who branded the AIBA "f****** cheats" and "cheating bastards" who were "paying [off] everybody" after an inexplicable loss at the 2016 games.
Sporadically, good journalism has actually outed corrupt judging, as in 1996 when Independent boxing journalist Steve Bunce was all set to travel to Russia to interview a judge caught with a thousand dollar bung. Unfortunately the judge was murdered before Bunce could get to him.
Japanese administrator Akira Yamane resigned this summer after his association with gangsters and allegations of tampering with officials emerged. The 2012 Azerbaijani amateur boxing scandal was as embroiled and confounding as to defy any thumbnail explanation here, suffice to say that once every four years the Olympics spotlights amateur boxing's vast and varied shortcomings but they remain a problem year round. The gloom outwith the illumination of the Olympic torch fuels dark deeds.
So even before the election of Rakhimov as permanent AIBA president, the IOC were "extremely worried" about the governance of the sport and were prepared to take "bold action" against it. Hideous financial mismanagement was as much a concern as corruption, as the AIBA flirted with bankruptcy behind its involvement with Eurasian loans. Rakhimov, who stepped out from behind the shadow of the hapless outgoing president Wu Ching-Kuo, proceeded to direct the rescue of the AIBA to the everlasting gratitude of many of its members.
The IOC, horrified by the corruption and financial irresponsibility in the sport of amateur boxing seemed dumbfounded by the appearance of Rakhimov as its potential savior. The AIBA was, however, preparing to launch itself out of the proverbial frying pan into the proverbial fire with all the force of an institution actively seeking its own demise.
"The IOC reserves the right to ­review the inclusion of boxing," it offered, "in the programs of the Youth Olympics 2018 and Tokyo 2020."
Boxing was included at the Youth Olympics but Rakhimov was reportedly not accredited. This is as clear an indication as the IOC could make to the AIBA of their opinion of the AIBA's unopposed nominee for president. It responded by reluctantly allowing opposition which had previously been excluded for petty technical reasons, but nobody was going to beat Rakhimov cold; it's arguable that nobody could have beaten him with even a fair shake such was his position of power after his handling of the Ching-Kuo debacle. Had Rakhimov come from nowhere it is likely his past would have counted against him but his association with the AIBA is long and strong.
How this came to be is explained in some small way by the OCCRP who deemed Rakhimov "the classic Uzbek gangster," and noted that "you don't get to be an Uzbek gangster without being a partner of powerful people in the state apparatus."
Or, as Mark Galeotti so elegantly put it, "whatever you say about Russian OC, it's outgunned by the state."
It is Rakhimov's very involvement in the upper echelons of organized crime that would provide him with access to the upper echelons of administrative power in his country.
It should be noted here that Rakhimov protests his innocence, and vigorously, but this, in a sense, misses the point. It is unfair that Rakhimov's being accused of unproven criminality by the United States government, Mark Galeotti and the OCCRP, among others, should exclude him from working for the AIBA – but it should. Unquestionably and inarguably, it should. It should absolutely exclude him from running that organization.  He could be the most effective administrator to have ever lived and the fact would remain that his overall influence upon the sport he claims to love would be almost entirely negative. But his protestations of his innocence must be recorded.
In his own words, his inclusion as a U.S. Treasury target is a "mistake" that he hopes can be "corrected" within six months.
But he's had six years.
Rakhimov has declared the date of his own election "a great day for the AIBA" and "an important step forward in boxing." He spoke of the AIBA's "commitment to the Olympic movement and Olympic values." The IOC, meanwhile, are rumored to be weighing three options: excluding boxing from the Olympic games; staging an Olympic tournament without the inclusion of the AIBA (thereby withdrawing funding); or allowing the AIBA to run the Olympic boxing tournament under certain agreed-upon conditions.
None of these options are appealing, but I regretfully suggest that the third of these is the most harmful. While excluding boxing would deal a hammer blow to the sport that would be felt for a generation and the damage done to grassroots boxing by cutting off funding to the AIBA by the IOC would be enormous, either arrangement is likely preferable to doing nothing.
If there is a line of corruption our sport cannot be allowed to cross, I would suggest that it was reached and breached today. It saddens and shocks me that this has occurred in the world of amateur rather than professional boxing.
Check out more boxing news on video at The Boxing Channel
Boxing Odds and Ends: Crawford, Canelo, Caleb Plant and More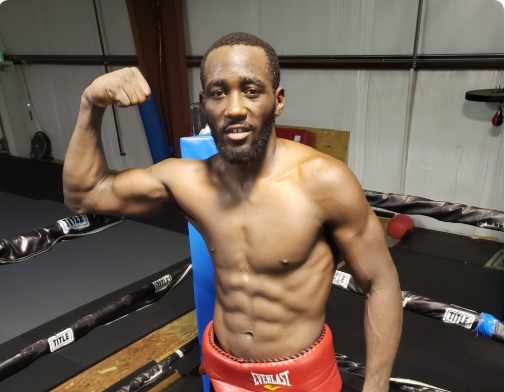 Although a lot of disinformation comes out of the mouths of boxing promoters, Bob Arum was apparently serious when he broached the idea of a two-fight series between Terence Crawford and Conor McGregor, the first fight to be conducted under MMA rules and the second under boxing rules.
Crawford is amenable. "I just have to have the proper time to prepare myself," he told ESPN's Dan Rafael. "…I haven't been in that (wrestling) environment in a long time, but most definitely I feel I can compete with anyone given the proper time to train on the MMA side, being that I have a wrestling background."
Crawford, 32, last wrestled in middle school so he would certainly need a refresher course. However, he would have a better chance of defeating Conor McGregor in an MMA match than McGregor would have of defeating him in a boxing match. So, if Arum's proposed two-fight series ever comes off, the tailpiece may be unnecessary.
– – –
As first reported by ESPN's Steve Kim, Andy Ruiz Jr. has dumped trainer Manny Robles. According to Kim's report, Ruiz's father informed Robles of the decision and said it was Al Haymon's idea.
Andy Ruiz appears to be one of those people that can gain weight just looking at food. He weighed 297 ½ pounds for his pro debut at age 19, carried 268 pounds for his first meeting with Anthony Joshua, and ballooned up to 283 ½ for the rematch after leading reporters to believe that he had actually slimmed down for the sequel.
Ruiz, noted Kim, went from a feel-good story to a cautionary tale in just six months.
– – –
Who ya' gonna believe?
A certain disreputable web site, bragging that it had an exclusive, told its readers that Canelo Alvarez had settled on Billy Joe Saunders as his next opponent and that they would meet on Cinco de Mayo in Las Vegas. The next day, Sports Illustrated's Chris Mannix, a far more trustworthy source, reported that Ryota Murata had emerged as the frontrunner and that negotiations were underway to stage the fight in Japan.
Perhaps it makes sense for Canelo to promote his brand in a new market. However, if he fights Murata, who holds a WBA belt, he would reportedly be dropping back to 160 and at age 29 he appears to have outgrown the weight class.
Stay tuned.
– – –
If Caleb Plant were an NBA player, his name would be Kevin Love. Plant, who recently married FOX/PBC reporter Jordan Hardy, is the only U.S.-born, non-Hispanic white person among the various champions in the 17 weight divisions.
Plant, who hails from tiny Ashland City, Tenn. (23 miles from Nashville) defends his IBF super middleweight title on Feb. 15 at Nashville's 20,000-seat Bridgestone Arena. In the opposite corner will be Germany's Vincent Feigenbutz who will be making his U.S. debut.
The 24-year-old Feigenbutz, who turned pro at age 16, has won 10 straight and 30 of his last 31. He represents a big step up in class from Plant's last opponent, Mike Lee, who was in way over his head.
– – –
A sad note from South Africa: Five days after the death of trailblazer Peter Mathebula, his widow, Emma Gabaitsiwe Mathebula, died suddenly of an apparent heart attack. Peter Mathebula's funeral, originally set for Saturday, has been pushed back until Tuesday and will now be a joint funeral.
Mathebula, who won the WBA world flyweight title in 1980, basically died a pauper, having sold all of  his boxing memorabilia to keep his head above water. His heirs had reached out to the government for assistance in defraying the costs of his burial.
Check out more boxing news on video at The Boxing Channel 
To comment on this story in The Fight Forum CLICK HERE
Avila Perspective, Chap. 82: Jason Quigley Returns to SoCal and More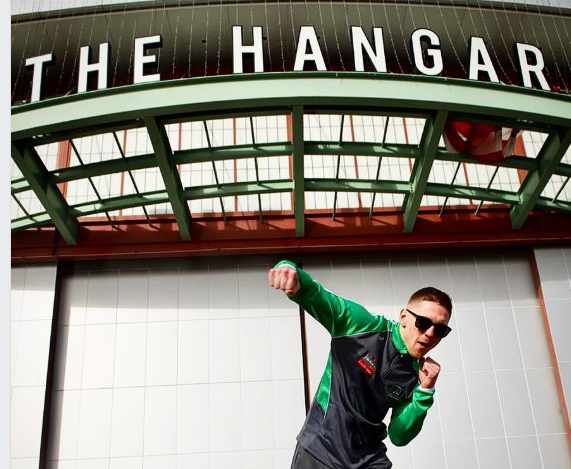 Southern California prizefighting heats up with Jason Quigley headlining a fight card in Orange County and then, two days later, another fight card takes place in the heart of Los Angeles.
Ireland's Quigley (17-1, 13 KOs) faces Mexico's Fernando Marin (16-4-3, 12 KOs) on Thursday Jan. 23, at the OC Hangar in Costa Mesa, Calif. DAZN will stream the Golden Boy Promotions fight card live.
Quigley, 28, seeks to reclaim territory lost when he suffered a defeat last July against Tureano Johnson. Ironically, Marin would lose 10 days later in Hollywood to super welterweight contender Serhii Bohachuk.
For several years Quigley had trained in Southern California but decided to change trainers and location. He moved to Great Britain and still prepares near his native country but primarily fights in the U.S.
At one time Quigley clamored for a match against Gennady "GGG" Golovkin or Saul "Canelo" Alvarez but now finds himself trying to prove he belongs in the upper tier of the middleweight division. It's loaded with talent.
Also on the same fight card will be popular North Hollywood super welterweight Ferdinand Kerobyan who was headed to contender status when he ran into Blair "the Flair" Cobbs. At the time Cobbs was an unknown quantity but no longer.
Kerobyan (13-1, 8 KOs) meets Azael Cosio (21-8-2) in an eight-round clash in the semi-main event at OC Hangar. Doors open at 5 p.m.
Red Boxing International
On Saturday Jan. 27, Red Boxing International hosts its first boxing card of the year at Leonardo's Night Club located at 6617 Wilson Ave. L.A. 90001. Doors open at 5 p.m.
Super welterweight Bryan Flores (13-1, 6 KOs) meets Brandon Baue (15-17) in the main event  in the first event of the year for the ambitious promotion company. For the past two years Flores fought primarily in Tijuana, Mexico where he racked up six wins. Now he's back on Southern California soil.
Another match features lightweights Angel Israel Rodriguez (5-0) facing off against Braulio Avila (3-6) in a six-round fight.
Rodriguez fights out of Pico Rivera, Calif. but recently fought in Costa Rica where he won by first round knockout in November. He will be fighting Avila who just fought two weeks ago at the Chumash Casino in Santa Ynez, Calif.
It's a long fight card with 11 bouts on the schedule.
JRock and Rosario
Boxing fans received another lesson on never underestimating a ranked contender regardless of the name recognition.
Jeison Rosario knocked out Julian "J Rock" Williams who was making the first defense of the WBA and IBF super welterweight world titles he won last year in my selection as "Fight of the Year."
Rosario walked in with little recognition and was thought to be a soggy piece of bread for Williams. The long armed Dominican fighter walloped Williams in front of his hometown fans in Philadelphia. It was yet another warning for fans to understand that anyone who steps in the boxing ring ranked as a contender can do the unthinkable. In this case Rosario knocked out the champion in five rounds.
Many felt Williams was far too skilled, especially on the inside where he showcased those skills last May against former titlist Jarret Hurd. It was a remarkable display of the art of inside fighting. But against Rosario, he never got a chance to exhibit those skills.
The loaded super welterweight division has another dangerous champion in Rosario.
Fights to Watch
Thurs. 6 p.m. DAZN – Jason Quigley (17-1) vs Fernando Marin (16-4-3).
Sat. 6 p.m. Showtime – Danny Garcia (35-2) vs Ivan Redkach (23-4-1).
Check out more boxing news on video at The Boxing Channel 
To comment on this story in The Fight Forum CLICK HERE
Recalling Three Big Fights in Miami, the Site of Super Bowl LIV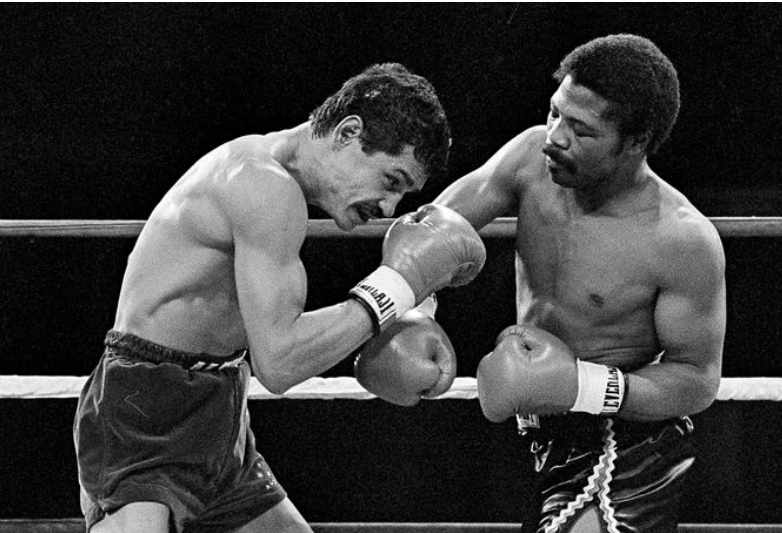 The San Francisco 49ers and Kansas City Chiefs collide on Feb. 2 in Miami in Super Bowl LIV (54) in what will assuredly be the biggest betting event to ever play out on American soil. It's the 10th Super Bowl for the South Florida metropolis which ties it with New Orleans as the most frequent destination for football's premier attraction.
With its heavily Latin population, Miami would seem to be natural for big fights. However, this hasn't been the case. Several great champions fought here, including Roberto Duran who twice defended his world lightweight title in these parts, but these weren't big fights. In the case of Duran, his opponents were lightly regarded and the Panamanian legend was still three years away from his first encounter with Sugar Ray Leonard, a match that increased his name recognition a hundred-fold.
There were, however, three fights in Miami that summoned the interest of virtually all of America's A-list sportswriters. Here they are in reverse chronological order.
Aaron Pryor vs. Alexis Arguello (Nov. 12, 1982)
Alexis Arguello (72-5) was bidding to become boxing's first four-division champion. In his way stood WBA junior welterweight title-holder Aaron Pryor (31-0, 29 KOs), a man now widely regarded as the best 140-pound boxer of all time.
Arguello, a Miami resident, having been exiled from his Nicaraguan homeland by the Sandanista rebel occupation, was a textbook boxer who defeated his opponents with surgical efficiency. Pryor was a typhoon. He mowed down his opponents with relentless pressure. It was a great style match-up and it didn't disappoint. Contested before nearly 30,000 at Miami's iconic Orange Bowl, Pryor vs. Arguello was a fight for the ages.
"There was power, finesse, poise, courage and a tremendous ebb and flow," said Associated Press writer Ed Schuyler who dubbed it Manila in Miniature. In the ninth, 11th, and particularly the 13th rounds, Arguello hit Pryor with straight right hands that would have felled an ordinary fighter, but Pryor had an iron chin.
In the 14th, Pryor buckled Arguello's knees with a straight right hand and then unloaded a furious combination as Arguello fell back against the ropes. He was out on feet when referee Stanley Cristodoulou intervened and he would lay prone on the canvas for several minutes before he could be removed to his dressing room.
Sonny Liston vs. Muhammad Ali (Feb. 25, 1964)
If you happen to find a poster for this fight with the name Muhammad Ali on it, don't buy it. It's bogus. Liston met up with Muhammad Ali in their second fight. In their first encounter, Liston opposed Cassius Clay.
Clay's Louisville sponsors, after a brief flirtation with Archie Moore, settled on Angelo Dundee as his trainer. Angelo operated out of his brother Chris Dundee's gym located at the corner of 5th Street and Washington Avenue in Miami Beach. The fighter who took the name Muhammad Ali trained here and kept a home in Miami for most of his first six years as a pro.
Clay/Ali was 22 years old and had only 19 fights under his belt when he was thrust against heavyweight champion Sonny Liston at the Miami Beach Convention Center. Liston was riding a 28-fight winning streak after back-to-back first-round blowouts of Floyd Patterson.
In a UPI survey, 43 of 46 boxing writers picked Liston. "Clay has no more chance of stopping Liston than the old red barn had of impeding a tornado," wrote Nat Fleischer, the publisher of The Ring magazine.
This would be the first of many famous fights for Muhammad Ali who emerged victorious when Liston quit after the sixth frame citing an injured shoulder. What is not widely known, however, is that the fight, which was shown on closed-circuit in the U.S. and Canada, was a bust at the gate. The 16,448-seat Convention Center was only half full.
The expectation that Liston would take the lippy kid out in a hurry depressed sales, as did sky-high ticket prices ($250 tops when $100 was the norm). And there may have been more subtle factors. "This may not be the best place for a fight between two Negroes," wrote Robert Lipsyte of the New York Times, cognizant that people of color were not welcome as guests at the ritzy beachfront hotels along Collins Avenue.
Jack Sharkey vs. W. L. (Young) Stribling (Feb. 27, 1929)
A big fight, as I define it, doesn't have to be a blockbuster. An important fight that produces an upset automatically becomes a bigger fight in hindsight. The Sharkey-Stribling fight of 1929 didn't draw an immense crowd by Jack Dempsey standards, but the turnout, reportedly 35,000, far exceeded expectations and the fight – which preceded Miami's first Orange Bowl football game by six years — really established Miami as a potentially good place for a big sporting event.
Promoted by the Madison Square Garden Corporation, the bout was originally headed to a dog racing track but it quickly became obvious that a larger venue was needed. A stadium was erected on a Miami Beach polo field, taking the name Flamingo Park (not to be confused with the thoroughbred track of the same name).
Slated for 10 rounds, the bout was conceived as one of two "eliminators" to find a successor to Gene Tunney who had retired. What gave the fight it's primary allure, however, was the North-South angle. Sharkey, born Joseph Zukauskas, hailed from Boston. Stribling, born into a family that traveled the fair circuit with a variety act, was from Macon, Georgia.
The fight, which aired on the NBC radio network, was a dud, a drab affair won by Sharkey who had the best of it in virtually every round. Both went on to fight Max Schmeling for the world heavyweight title. Stribling, dubbed the "King of the Canebrakes" by Damon Runyon, lost by TKO in fight that was stopped late in the 15th round. Sharkey took the title from Schmeling on a split decision after losing their first meeting on a foul.
Young Stribling died in a motorcycle crash at age 28, by which time he had engaged in 251 documented bouts, the great majority of which were set-ups. Jack Sharkey lived to be 91.
—-
The strong earnings of the Sharkey-Stribling bout inevitably drew the Madison Square Garden Corporation back to Miami for an encore. On Feb. 27, 1930, Jack Sharkey opposed England's "Fainting" Phil Scott. Four years later, on March 1, 1834, Primo Carnera defended his world heavyweight title here against former light heavyweight champion Tommy Loughran, the Philadelphia Phantom.
Both bouts were big money losers, as were the great majority of major fights during this period. Eight months after the Sharkey-Stribling cash cow, the stock market crashed, plunging the United States into the Great Depression. Few Americans could afford to vacation in Florida, let alone travel anywhere for a big fight.
Check out more boxing news on video at The Boxing Channel 
To comment on this story in The Fight Forum CLICK HERE