Jeff "Candy Slim" Merritt: A Fighter's Life (Part Two of a Three-Part Series)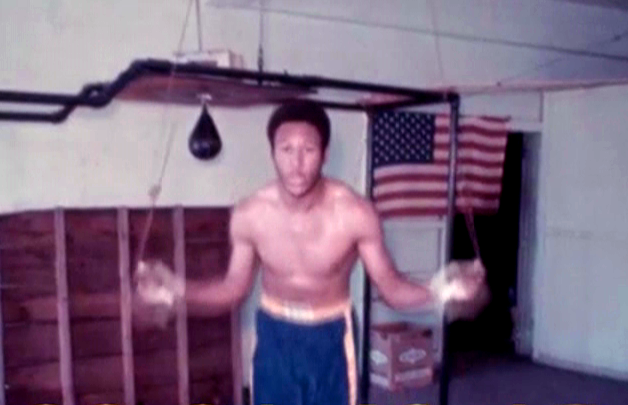 NOTE: When we left Jeff Merritt, he had just advanced his record to 11-1 with an 8-round unanimous decision over Henry Clark, his most seasoned opponent. The match played out at Madison Square Garden on a show headlined by George Foreman vs. Chuck Wepner. It was Merritt's fourth appearance at the Garden under the aegis of his sponsor, the National Maritime Union.
Merritt was quickly matched for another bout in the Garden's Felt Forum but the fight never came off. Within a few months Merritt's contract had been purchased from the Union by a ten man syndicate calling itself U.S. Championships, Inc. which included Bob Arum, Joe Louis, Norman King, Henny Youngman, William B. Williams, David Popsfsky, and William Walters. Muhammad Ali's former court jester Drew 'Bundini' Brown was in town for the Joe Frazier-Jimmy Ellis heavyweight unification and looking to attach himself to a new fighter on the upswing with his former meal ticket in exile. He was given managerial and training duties over Merritt with Angelo Dundee.
Merritt's new agreement gave him a $150 a week salary, living expenses, a car, and 50% of his purses. The syndicate would also pay for his training expenses, management fees, and transportation out of their share. In order to manufacture some cheap publicity they carted Merritt to the New York State Athletic Commission offices to file the contract. Accompanying the group was a belly dancer named Leila Sohl who they announced would be Merritt's trainer. They invited a bevy of photographers who popped flashbulbs as Merritt and his "trainer" danced and gyrated to the horror of the commission members. The photos and Merritt's story appeared in newspapers across the country. Bundini then rebranded Merritt "Candy Slim" because he was slim and had the sweetest left hook since Sugar Ray. It was a name that stayed with Merritt the rest of his life.
The syndicate immediately made the decision to send Merritt south to Miami where Angelo and Bundini would polish their new diamond in the rough at Chris Dundee's 5th Street Gym (Chris was Angelo's brother). Just over a month after arriving at Miami Merritt headlined his first card with a devastating two round knockout over Johnny Hudgins. Candy Slim pounded Hudgins mercilessly before finally lifting him off the canvas with an uppercut that left him glassy eyed and confused on the canvas for well over the ten seconds required to end the contest.
One day in April or May of 1970 while Merritt trained at Dundee's Fifth St. Gym, Muhammad Ali, still in exile due to his stance over the Vietnam War, decided to test himself against one of the young guns in the gym. He selected Jeff Merritt as his foil. Accounts differ as to the outcome (Ali said by the end of the session he was able to figure out Merritt; Merritt claimed he hit Ali so hard he knocked his headgear off, forcing Dundee to call a halt to the session). Whatever the outcome, Ali and Merritt struck up an association that would last several years.
Over May and June of 1970 Merritt reeled off two more impressive victories over Eddie Vick and Charlie Polite but a series of opportunities at wider exposure failed to materialize. Merritt was scheduled to appear against Sylvester Dullaire but begged out of the contest when he was offered the opportunity to appear on the undercard of the Emile Griffith-Dick Tiger fight at Madison Square Garden. Merritt was also scheduled to appear in an exhibition bout with Muhammad Ali in Charleston, South Carolina which would be Ali's first public appearance in a boxing ring since his exile began three years earlier. However, the day before the Ali exhibition opposition to Ali's stance proved so great that promoters were forced to cancel the bout. Two days later Merritt was injured in training forcing him to pull out of his bout with Al 'Blue' Lewis on the Griffith-Tiger card. It would be nearly a year before Merritt would reappear in a boxing ring.
Jeff returned home to Kansas City for an extended stay where he capped off 1970 by marrying Bernice Cox just before Christmas. The following spring he returned to Miami with his new bride and her young son to resume training. He opened his campaign stating that he intended to fight every three weeks until the end of the year in order to crack the top ten but his ambition was short lived. He bowled over two cannon fodder opponents, George Dulaire and Willie McMillan, in the span of three weeks (a fight against Stamford Harris that appears on his record sandwiched between these two never took place) but Merritt pulled out of his next bout citing food poisoning despite going through with an exhibition bout against Muhammad Ali the following day.
At the end of July Merritt travelled to Houston with Jimmy Ellis to serve as sparring partner while Ellis trained for his upcoming bout with Muhammad Ali (a fight against Ollie Wilson that appears on Merritt's record at this time never took place). Bob Arum, who was a part of the syndicate that owned Merritt's contract and was promoting the Ali-Ellis card, found room for Merritt on the undercard. Chris Dundee offered Olympic heavyweight champion George Foreman $50,000 to fight Merritt on the card but Foreman's manager Dick Sadler declined. Instead Merritt faced Al Banks who he stopped in two rounds.
Merritt returned to Miami for a scheduled 10 rounder against Leroy Caldwell, who was a late substitute for Wendell Newton. The night of the fight Jeff Merritt was nowhere to be found. As Angelo Dundee grew frantic he sent another of his fighters, Vern McIntosh, to the hotel where Merritt was living only to find that Bernice had no idea where Jeff was. In order to save the show Dundee put McIntosh in Merritt's place and Vern proceeded to knock out Caldwell in six exciting rounds. The following day the Miami boxing commission suspended Merritt's license. The fans were told that Merritt had refused to fight because he "felt weak." What the fans weren't told, and what wasn't revealed until later, was that Merritt was now in the throes of heroin addiction. It was a struggle which would send his once promising career into a tailspin and ultimately consume his life.
It was more than three months before Merritt would emerge again. He appeared on a short exhibition tour during the winter months of 1971/72 with Muhammad Ali. In between exhibition bouts with Ali he lived in a rundown hotel in South Beach. He had sent his family home because he couldn't afford to support them. He complained that the syndicate which controlled his contract had devolved into infighting and lost interest in his career while Chris Dundee was struggling to keep his lease on the Miami Convention Center. All of this made it nearly impossible for him to get fights even though his suspension was up. The only thing that kept him struggling along were the handouts that Angelo Dundee would give him whenever Merritt showed up to half heartedly train.
In March he joined the training camp of Vicente Rondon who was training for his light heavyweight unification bout with Bob Foster. He gave Rondon such a battering in sparring that when Foster stopped him easily in two rounds Rondon's promoter Mickey Duff, seated ringside, remarked "How they hell do they expect him to have any confidence after Jeff Merritt killed him for two weeks?"
The following month Merritt had his first bout in nearly a year, knocking out Junior Grant but months of on and off drug abuse had left him at the lowest weight of his career and he admitted that his timing was off. Despite this, his performance was good enough to interest a wealthy local businessman, Jules Freeman, to take over his management. Merritt expressed optimism and high hopes for the future but three months later, with no fights under his belt, Merritt was described by the Miami News as in poor shape physically and emotionally "and probably through" as a fighter.
In the fall of 1972 Paul Mitrano, a successful Boston car dealer and fight bug, took over Merritt's management. His first order of business was to move Merritt back to New York and place him under the guidance of Sugar Ray Robinson's former trainer George Gainford. Any hope that a change of scenery and management would get Merritt's career back on track was misplaced. He begged out of a late January fight in Las Vegas and a month later was arrested in New York for burglary. It had been a year since Jeff had been in the ring and not just his career but his entire life seemed in free fall.
Still believing in Merritt's potential Bundini put him in contact with a man he'd met through Muhammad Ali. Don King was an emerging player in boxing. He had recently purchased the contracts of light heavyweight Ray Anderson and heavyweight power puncher Earnie Shavers, both based in King's native Ohio. King had heard all about Merritt's potential and all about his problems. He spoke to Jeff and despite all of Merritt's baggage he convinced himself that this was a fighter he could work with. King, a product of Cleveland's streets and a former felon himself could understand and communicate with Merritt in a way that none of the businessmen who had managed him in the past could. He decided to take a gamble on the wayward fighter. While in New York for Earnie Shavers' fight with Jimmy Ellis King filed managerial contracts with the New York State Athletic Commission. It was the beginning of the most vibrant year of Merritt's career.
King immediately went to work rebuilding Merritt's confidence and body. He talked to him on a philosophical level about where he'd come from, how he got where he found himself, and what he wanted for his future. Merritt responded to King's Svengali charms and rededicated himself to training. He was sent to Earnie Shavers' training camp at Grossinger's where Shavers was preparing for the biggest test of his career, a showdown with Irish Jerry Quarry. Merritt quickly found that he had a lot of work to do in order to get back into fighting form. Shavers, who was never one to pull his punches in sparring, battered Merritt. Merritt resented this treatment and as he rounded back to form their sparring sessions became hellacious.
According to Larry Holmes, Jeff quickly developed resentment toward Shavers born out of jealousy. He resented the attention Don King paid Earnie. Those tensions flared in mid-July when, with King away from camp, Archie Moore, who had been hired to train Shavers, let a sparring session with Merritt and Shavers get out of hand. During one heated exchange Shavers, who had been warned several times against keeping his mouth open, was caught with a combination by Merritt that broke his jaw in two places and forced a cancellation of the Quarry fight. King was furious. He immediately fired Moore and, making lemonade out of lemons, used the publicity to get Merritt a marquee fight at Madison Square Garden against former WBA heavyweight champion Ernie Terrell. Merritt was immediately back in the limelight.
When Merritt signed with King he weighed 200 pounds, had visible needle tracks on his arms, and was a physical wreck. When he stepped into the ring with Terrell he was a muscular and healthy 221¼ pounds and a force to be reckoned with. The fight would serve as a live undercard to the closed circuit telecast being beamed into the garden of the Muhammad Ali-Ken Norton rematch. Terrell, who eight years earlier had been dubbed 'the octopus' by Muhammad Ali, rushed out and grabbed Merritt in a vice like bear hug. After the referee broke them several more waltzes followed before Merritt landed a dynamite left hook that sent Terrell spinning. Candy Slim pounced on his dazed opponent and chased him around the ring with a torrent of punches. Arthur Mercante tried to jump between the fighters but Merritt continued his assault, forcing the stoppage. The official time was two minutes and forty-two seconds of the first round and Merritt was back to being a sensation.
The win over Terrell was the most publicized win of Merritt's career to date. Forgotten was the fact that Terrell's performance had been so bad that the New York State Athletic Commission had revoked his license and forcibly retired him due to the deterioration in his skills over the previous two years. After the success of the Terrell fight Don King moved Merritt back to Cleveland with him and for a time allowed Jeff to stay at his home. King provided Merritt a car and even purchased a home in Kansas City for Jeff's mother on Woodland Avenue. It was the first home she had ever owned. For the first time in a long time, maybe in his entire life, everything seemed to be coming together for Merritt.
In order to keep Jeff out of trouble you had to keep him busy. To that end, one month after the Terrell fight, Merritt was matched with Ron Stander. Like Terrell, Stander was in a different class from Merritt's previous opponents. Stander was a short, squat heavyweight. What he lacked in skill he made up for in heart and durability. In the first year of his career he had stopped Merritt's stablemate Earnie Shavers and only a year and a half earlier he had challenged Joe Frazier for the heavyweight championship and despite losing in four one-sided rounds he gave a great showing of determination and grit. Yet by Stander's own admission he had dissipated after the loss to Frazier. Drunk on the career high purse he received and copious amounts of beer and wine, his weight had steadily climbed. Never svelte at an advertised height of five foot eleven (but closer to five foot nine), Stander was now a blob of a man, in no condition for a serious contest against a man knocking on the door of the contender class.
When Stander arrived in Cleveland his weight was announced as 233 lbs but reporters made note of his heft, his unwillingness to train, and his prodigious appetite. One paper stated that in the days before the fight he dined on steak and wine and gained a remarkable 13 pounds the day before the fight to come in at a career high 245 pounds. Regardless of when or how Stander gained the weight he was a jiggling mass of flesh when he came to meet Merritt ring center and had no business anywhere near a boxing ring.
Merritt approached his quarry like a butcher approaches a fatted calf. Stander feigned confidence and bravado but he would later admit he took the fight just for the payday. Merritt was confident as well and went right after Stander. In the early moments of the contest Stander landed a glancing right that sent Merritt into a clinch. Merritt's tendency to give up his height advantage allowed Stander to land the occasional punch but Merritt answered back, eventually finding his range with hard jabs and driving hooks deep into Stander's soft midsection. In close Merritt, angered by Stander's trash talking, began raking him with lefts to the head and body, reddening Stander's face. As the round drew to a close Merritt landed a hard hook to Stander's face causing Stander to dramatically shake his head in the fashion of Ali, denying he was hurt but it was evident that he was tiring rapidly. The round ended with the fighters trading punches after the bell and Stander dismissively waving Merritt off.
As the second round opened Stander tried for a Hail Mary right hand that missed wildly. Merritt quickly took over and before the round was a minute old he snapped Standers head back violently with a powerful left hook. Both fighters traded low blows and then Merritt shoved Stander into his own corner and began to cannonade his pudgy adversary. A left sent Stander down for what was reported to be the first time in his career. Stander argued angrily with referee Lew Eskin that he had slipped on the wet canvas but moments later a series of punches sent Stander down again and this time when he tried to rise he fell flat on his face. There was no denying that he had been hurt. Merritt went back to chopping Stander down and violent spun him into the ropes. With the audience screaming wildly a series of unanswered blows sent his defenseless opponent down. Eskin rushed in to stop the fight and Merritt raised his hands in victory, spit his mouthpiece out, and marched around the ring to soak up the adulation of the crowd as seconds and officials filled the ring.
As Bundini Brown, Don King, and co-trainer Richie Giachetti embraced their victorious charge referee Eskin approached and notified them that the round had ended before he had stopped the contest. The fight would continue. It was academic. When the third round belatedly began Merritt resumed his slaughter and quickly sent Stander, bleeding and mouth agape, reeling into the ropes. Eskin jumped in once again and rescued him on his feet.
Jeff was joined by Don King and Earnie Shavers at King's Sheraton Inn headquarters. Merritt looked pleased with himself as he spoke to a small gathering of reporters from the podium. Dressed in an imperial purple jump suit and wearing a shy smile on his face he remarked simply that "I trained to fight the guy and that's what I did."
Check out more boxing news on video at The Boxing Channel
Results from Auckland: Parker UD 12 Fa; Ahio KO 7 Long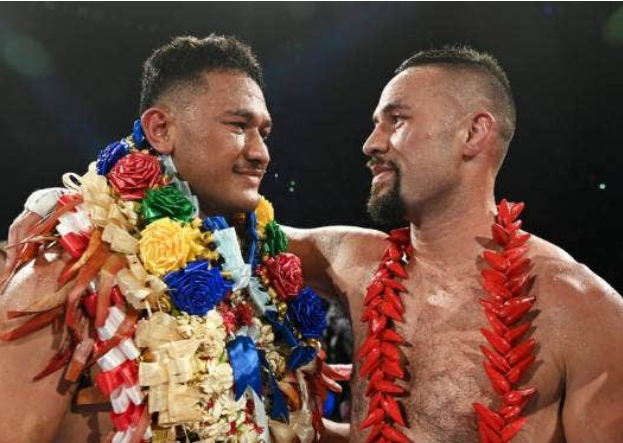 New Zealand heavyweights Joseph Parker and Junior Fa met four times as amateurs and each man won twice. On Saturday night in Auckland, they met for the first time as professionals and the heavily favored Parker broke the deadlock with a 12-round unanimous decision.
The bout beat the clock, in a fashion. During the match the crowd at the waterfront arena, estimated at 8,500, was informed that Auckland was reverting to Phase Three effective at 6:00 in the morning, following the discovery of a new Covid-19 infection. That meant, among other things, that public gatherings would be restricted to 10 people and schools would be open only to the children of essential workers.
The fight was a rather drab affair in which both men had trouble landing clean punches, perhaps owing partly to ring rust. Parker (28-2, 21 KOs) was making his first start in 12 months; Fa (19-1, 10 KOs) had been inactive since November of 2019.
Parker, the former world title challenger who went the distance with Anthony Joshua, had the upper hand in the early rounds and opened a small cut over Fa's left eye in the seventh round, perhaps the result of an errant elbow. The cut became larger and bled profusely as the bout continued but it was never in danger of being stopped.
Parker had a worried look on his face as he awaited the reading of the scores, but he had nothing to fear. The judges had it 115-113, 117-111, and a head-scratching 119-109.
After the fight, Parker said, "It was a lot closer than we expected."
Ahio vs. Long
The undercard was rubbish, but the Ahio-Long fight warrants a mention. A stablemate of Junior Fa, Hemi Ahio improved to 17-0 (12) with a wicked seventh-round knockout of Julius Long who was thoroughly gassed when Ahio caught him against the ropes and landed his haymaker. They had previously met in a 6-round affair that went the distance.
If the name Julius Long sounds vaguely familiar, that's because he's been around since 2001. Listed at seven-foot-one but likely an inch or two shorter, the boxer nicknamed the Towering Inferno came to New Zealand in 2013 to serve as a sparring partner for David Tua and never left.
Nearly 15 full years have elapsed since Long was whacked out in the opening round by Samuel Peter on a Duva Promotions card at Connecticut's Mohegan Sun Casino.
George Kimball was ringside for TSS and described the scene: "The overmatched Long had already been down once when Peter smashed him with a left-right combination…(Long) hit the ropes with such force that he shot back off them like he was bouncing from a trampoline. Unfortunately for Long, the slingshot effect propelled him straight into the path of the right hand Peter had dispatched toward his head, effectively doubling the force of the blow. Long went down as if he had been whacked with a sledgehammer and lay motionless on the canvas. Referee Arthur Mercante Jr waved it off without a count, but he could have counted to 100."
Long is now 43 years old. Since his crushing defeat by Samuel Peter, he is 4-17-1 and counting his defeat last night has been stopped seven more times. For his rematch with Akio, he weighed in at 326 ¾ pounds, more than 100 pounds more than his opponent.
In his adopted home, Julius Long, who grew up in Detroit, is a qualified chef, an occupation that requires an apprenticeship and many hours of training. He supplements his income moonlighting as a freelance prizefighter. By all accounts, he's a very likeable man, but someone needs to take away his boxing gloves and burn them.
Check out more boxing news on video at the Boxing Channel
To comment on this story in the Fight Forum CLICK HERE
The Winning Purse Bid for Teofimo's Next Fight has the Boxing World Buzzing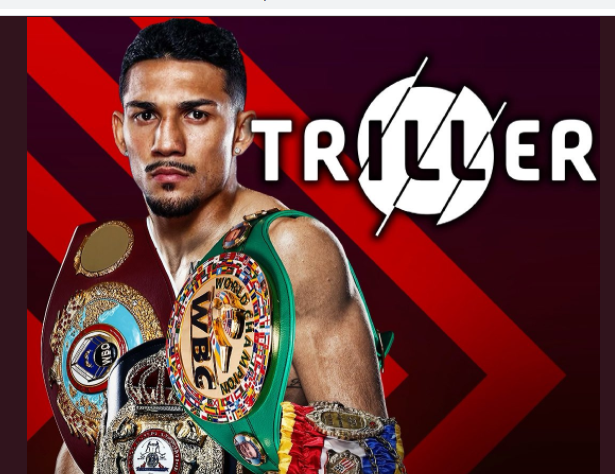 The big buzz this week in boxing was the enormous fee ponied up by the video-sharing, social-networking service Triller to lasso Teofimo Lopez's lightweight title defense against IBF mandatory challenger George Kambosos. Triller didn't merely out-bid Eddie Hearn's Matchroom and Bob Arum's Top Rank, but out-bid them by a whopping margin. Triller's purse bid was $6.02 million compared with $3.51 million for Matchroom and $2.32 million for Top Rank.
Triller's initial venture into boxing was the Nov. 28, 2020 show at the Staples Center in Los Angeles, a three-hour boxing and music festival, the centerpiece of which was an 8-round exhibition between 55-year-old Mike Tyson and 51-year-old Roy Jones Jr. There were four legitimate supporting bouts — legitimate in the sense that the competitors were active professional boxers – plus a freak fight between YouTuber Jake Paul and former NBA point guard Nate Robinson.
When the event was announced, it was panned by hard-core boxing fans, but it was slickly promoted and received a considerable amount of ink from both mainstream sports and gossip magazines. At a list price of $49.99, the event purportedly attracted 1.8 million pay-per-view buys which translated into a gross profit of more than $80 million. The honchos at Triller gambled that folks were still infatuated with Mike Tyson, an astute apprehension, but hedged their bets by conjoining the exhibition with non-traditional boxing fare and they came out a big winner.
Tyson vs. Jones was a pop culture event and the shebang itself, noted Thomas Hauser, was best understood as an infomercial. Triller's core demographic is urbanites aged 15 to 27, the so-called hip-hop generation, and the company is playing catch-up in a fierce two-horse race for market share with China-based TikTok, an Internet phenomenon.
The driving force behind Triller is 47-year-old Hollywood hustler Ryan Kavanaugh who made it big with Relativity Media, a firm that arranged financing for movie projects, but left a few bodies in its wake. The firm filed for Chapter 11 bankruptcy in 2015 and again in 2018.
Kavanaugh's business dealings came under scrutiny again this month when Universal Music Group, the world's largest record company, pulled its catalog from Triller because Triller wasn't paying its artists. In its response, Triller noted that many of the top earners in MSG are shareholders in Triller. Triller's most prominent shareholder is rapper Snoop Dogg whose waggish commentary for the Tyson-Jones exhibition was widely hailed as the highlight of the telecast.
When the Teofimo vs. Kombosos match was announced, it was immediately speculated that it would be hinged to another Mike Tyson exhibition, perhaps against his nemesis Evander Holyfield. Kavanaugh insists that won't happen. As for the date and location, that too is up in the air with the best guess being that it will be anchored in Miami, likely in May. It can't happen in Australia, where Kambosos resides, unless the authorities relax the rule that requires visitors to quarantine for 14 days upon arriving in the country.
The deal with Triller may mark the end of Teofimo's partnership with Top Rank. If so, Bob Arum is nonplussed. By rule, Teofimo Lopez, as the defending champion, is entitled to 65 percent of the purse. He is contractually obligated to give Top Rank 20 percent, nearly $800,000. Lou DiBella, who promotes George Kambosos, also comes out a big winner.
Who is George Kambosos?
The headline in an English-language, on-line publication directed at the Greek community reads "Undefeated Greek boxing sensation…." That's over the top. In the click-bait era, words like "sensation" have wide currency.
Kambosos, born and raised in Sydney, Australia, of Greek ancestry (his grandparents are from Sparta) is indeed undefeated: 19-0 (10 KOs). But until recently he was best known as Manny Pacquaio's sparring partner. He worked in three of Pacquiao's camps and, by his reckoning, sparred about 250 rounds with the Filipino legend.
Kambosos won his last two fights by split decision. On Dec. 14, 2019, he outpointed former IBF world lightweight champion Mickey Bey at Madison Square Garden. On Oct. 31 of last year, he outpointed former IBF featherweight champion Lee Selby at Wembley Arena. Neither bout was the featured attraction. Kambosos vs. Bey was underneath Terence Crawford vs. Egidijus Kavaliauskas. Kambosos vs. Selby was the chief supporting bout to the heavyweight contest between Oleksandr Usyk and Dereck Chisora.
Kambosos punctuated his win over Bey with a knockdown in the final round, but would have prevailed without it. There was no controversy when his hand was raised. Similarly, his triumph over Selby was generally well-received although few fans would have quibbled if the match had been scored a draw.
In a 2019 interview, Freddie Roach said of Kambosos that he was very quick with hand-speed on a par with PacMan. The biggest difference between the two, said Roach, was Pacquiao's superior footwork.
Roach may have been diplomatic when he said that the Aussie had the potential to go all the way as Kambosos will be a big underdog when he steps into the ring against Teofimo Lopez who figures to close in the 12/1 range. And the pre-fight pub will be all about Teofimo, in common with the Tyson-Jones exhibition where all the pre-fight hype was about Iron Mike.
—
This reporter bumped into Mickey Bey yesterday afternoon. Bey noted that he was hampered going into his fight with George Kambosos as he did not have the benefit of a full training camp. He took the fight on three-and-a-half weeks notice and had been out of the ring for 14 months.
The personable Bey, who is transitioning to the role of a trainer, waxed euphoric about Devin Haney who he regards as a once-in-a-generation talent. "I really believe he has a chance to surpass Floyd," he said, referencing Floyd Mayweather's 50-0 mark. "Haney is better right now than Floyd was at the same age."
That's open to debate, but Devin Haney, currently 25-0, is halfway there and he's only 22 years old. Whether he stays at 135 or moves up to 140, he will have to run through a gauntlet to get through the next few years unscathed. Both divisions are brimming with talent.
Check out more boxing news on video at the Boxing Channel
To comment on this story in the Fight Forum CLICK HERE
Avila Perspective, Chap 125: Canelo and other 4-Division Title-holders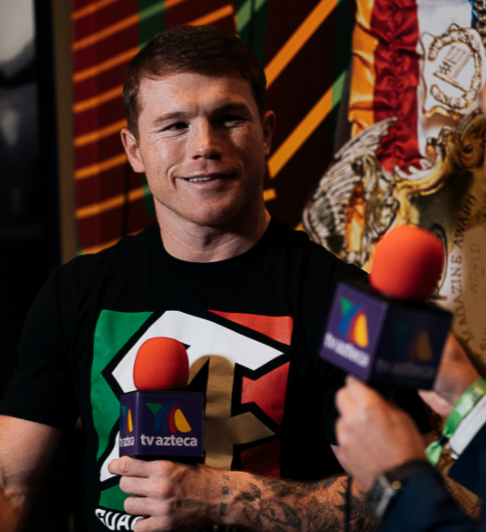 Mexico's Saul "Canelo" Alvarez (54-1-2, 36 KOs) defends the WBA and WBC super middleweight titles against Avni Yildirim (21-2, 12 KOs) on Saturday Feb. 27, at the Hard Rock Stadium in Miami, Florida. DAZN will stream the fight card.
For the second consecutive week a four-division world champion performs.
"I always imagined the best for myself but never to this magnitude," said Alvarez, 30. "I want to keep making history."
Last week four-division titlist Adrien "The Problem" Broner returned to the boxing ring after a two-year absence and defeated Jovanie Santiago by unanimous decision. It was a battle designed for Broner to shake off the cobwebs developed since his prior fight against Manny Pacquiao.
Fans forget Broner captured world titles in four divisions. It's quite an accomplishment for any fighter to win world titles in multiple divisions. For a fan to deride or devalue either Broner's or Canelo Alvarez's accomplishment of four-division world titles means only one thing said one true expert:
"They don't know s*** about boxing," said the late great Roger Mayweather. His words and overall boxing wisdom remain strong in my memory.
One of my goals whenever I hit Las Vegas in the past was to visit two-division world champ Roger Mayweather. If you ever had a chance to converse with any of the Mayweathers you know what I mean; they have deep-rooted knowledge about the history of the fight game.
Once at the Top Rank Gym, probably around 2007, I was chatting with Mayweather in the office with another boxing writer who was discrediting Oscar De La Hoya's accomplishments as a multi-division world champion.
Mayweather straightened up from his chair and looked dead in the guy's eyes and said to the writer "you ever fight in the ring?"
The writer shook his head.
Mayweather waved both his hands at him and said his now legendary line "you don't know s*** about boxing." He further explained that anytime you win a world title is a big thing. And if you win world titles in multiple divisions well that's super human. He called them special fighters. They don't come along very often.
Roger Mayweather passed away last March 17. It was a great loss to the boxing world. I'll never forget his words on multiple-division winners. Mayweather captured world titles in the super featherweight and super lightweight divisions. If you consider the IBO title legitimate, Mayweather also won the welterweight title.
I can imagine Mayweather telling today's fans and writers that they don't know boxing if they think winning world titles in four divisions is nothing.
Roger Mayweather was one of the smartest boxing people I ever met and one heck of a fighter who sold out venues like the Inglewood Forum. As trainer for "Money" Mayweather he was very under-rated in my opinion. And gone too soon.
More Broner and Alvarez.
The first world title achieved by Broner was the WBO super featherweight title by knockout of Vicente Rodriguez in November 2011. Then he moved up a division and defeated Mexico's super tough Antonio DeMarco for the WBO lightweight title by stoppage in November 2012. Broner jumped up again in weight to challenge Paul Malignaggi for the WBA welterweight title and squeaked out a split decision over the Brooklyn fighter in June 2013. After losing to Marcos Maidana in December 2013, he dropped down to super lightweight and defeated Khabib Allakhverdiev for the WBA world title by technical knockout in the 12th round October 2015. He eventually lost a version of the title by decision to Mikey Garcia on July 2017.
At 30 years old, Canelo has now entered his prime years. He grabbed his first world title in March 2011 beating Ricky Hatton for the WBC super welterweight title. He lost that title to Floyd Mayweather in 2013. Not until November 2015 did he move up to take the WBC middleweight title from Miguel Cotto. Alvarez then fought Gennady Golovkin twice, and Julio Cesar Chavez Jr. before moving up to win the WBA super middleweight title from Rocky Fielding in December 2018. Then Canelo moved up to light heavyweight in November 2019 and knocked out Sergey Kovalev.
Alvarez now has won four division world titles like Broner and is poised to defend the super middleweight titles against Yildirum on Saturday. Two months ago, Alvarez handed Callum Smith his first professional defeat while taking away his WBA title and adding the WBC. The Mexican redhead continues to make history.
"It's really important for me to leave a legacy in this sport," said Alvarez. "There are still many milestones I have to achieve."
Four-Titles or More Club
Among those with four or more division world titles are:
Leo Gamez (1985-2005) minimum weight, light flyweight, flyweight, and super flyweight
Jorge Arce (1996-2014) light flyweight, super flyweight, bantamweight and super bantamweight.
Roman Gonzalez (2005-present) minimum weight, light flyweight, flyweight and super flyweight
Nonito Donaire (2003-present) flyweight, bantamweight, super bantamweight and featherweight
Miguel Cotto (2001-2015) super lightweight, welterweight, super welterweight and middleweight
Juan Manuel Marquez (1993-2014) featherweight, super featherweight, lightweight, and super lightweight.
Erik Morales (1993-2011) super bantamweight, featherweight, super featherweight and super lightweight
Pernell Whitaker (1984-2001) lightweight, super lightweight, welterweight and super welterweight
Roberto Duran (1968-2001) lightweight, welterweight, super welterweight and middleweight
Roy Jones Jr. (1988-present) middleweight, super middleweight, light heavyweight and heavyweight.
Five-Titles Club
Sugar Ray Leonard (1977-1997) welterweight, super welterweight, middleweight, super middleweight and light heavyweight
Tommy Hearns (1977-2006) welterweight, super welterweight, middleweight, super middleweight, light heavyweight
Floyd Mayweather Jr. (1996-present) super featherweight, lightweight, super lightweight, welterweight and super welterweight
Naoko Fujioka (2009-present) minimum weight, light flyweight, flyweight, super flyweight and bantamweight.
Six-Titles Club
Oscar De La Hoya (1992-2008) super featherweight, lightweight, super lightweight, welterweight, super welterweight and middleweight
Seven-Titles Club
Amanda Serrano (2009-present) super flyweight, bantamweight, super bantamweight, featherweight, super featherweight, lightweight and super lightweight
Eight-Titles Club
Manny Pacquiao (1995-present) flyweight, super bantamweight, featherweight, super featherweight, lightweight, super lightweight, welterweight, and super welterweight
Straw Stirrers
New WBC super featherweight titlist Oscar Valdez joined the unique list of fighters who are in position to dictate their respective weight divisions in a big way. I call them the straw stirrers or to mimic New York Yankee great Reggie Jackson's famous quote "the straw that stirs the drink."
Valdez's knockout win over the heavily favored Miguel Berchelt last week to win the WBC world title was one of those moments that captivates the world on multiple levels:
First, Valdez was not supposed to win according to the experts. Second, his emphatic one-punch knockout win via the vaunted Mexican left hook was a moment that will be viewed more than a million times on YouTube.com. Third, the super featherweight division is crackling with talent and gate attractions like Jojo Diaz, Jamel Herring, Tevin Farmer, Carl Frampton, Leo Santa Cruz, Vasyl Lomachenko and Shakur Stevenson. And if Valdez seeks an even bigger payday he can move up one division where he will definitely find big money guys like Gervonta Davis, Ryan Garcia, Devin Haney, and the other straw stirrer Teofimo Lopez.
At the moment, Valdez holds the key to stirring the super featherweight drink.
Fights to Watch
Sat. 5 p.m. FOX Anthony Dirrell (33-2-1) vs Kyrone Davis (15-2).
Sat. 5 p.m. DAZN Saul Alvarez (54-1-2) vs Avni Yildirim (21-2).
Check out more boxing news on video at the Boxing Channel
To comment on this story in the Fight Forum CLICK HERE