Jeff "Candy Slim" Merritt: A Fighter's Life (Part Two of a Three-Part Series)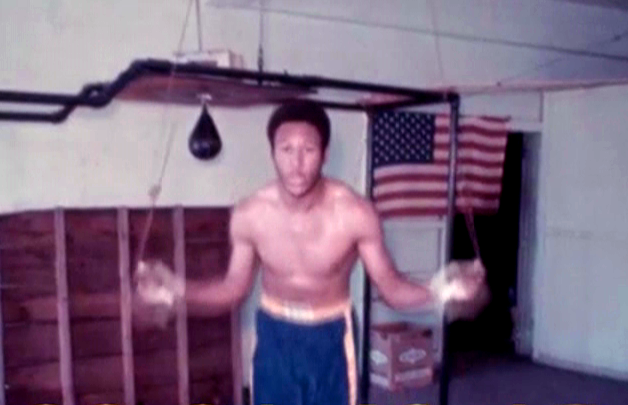 NOTE: When we left Jeff Merritt, he had just advanced his record to 11-1 with an 8-round unanimous decision over Henry Clark, his most seasoned opponent. The match played out at Madison Square Garden on a show headlined by George Foreman vs. Chuck Wepner. It was Merritt's fourth appearance at the Garden under the aegis of his sponsor, the National Maritime Union.
Merritt was quickly matched for another bout in the Garden's Felt Forum but the fight never came off. Within a few months Merritt's contract had been purchased from the Union by a ten man syndicate calling itself U.S. Championships, Inc. which included Bob Arum, Joe Louis, Norman King, Henny Youngman, William B. Williams, David Popsfsky, and William Walters. Muhammad Ali's former court jester Drew 'Bundini' Brown was in town for the Joe Frazier-Jimmy Ellis heavyweight unification and looking to attach himself to a new fighter on the upswing with his former meal ticket in exile. He was given managerial and training duties over Merritt with Angelo Dundee.
Merritt's new agreement gave him a $150 a week salary, living expenses, a car, and 50% of his purses. The syndicate would also pay for his training expenses, management fees, and transportation out of their share. In order to manufacture some cheap publicity they carted Merritt to the New York State Athletic Commission offices to file the contract. Accompanying the group was a belly dancer named Leila Sohl who they announced would be Merritt's trainer. They invited a bevy of photographers who popped flashbulbs as Merritt and his "trainer" danced and gyrated to the horror of the commission members. The photos and Merritt's story appeared in newspapers across the country. Bundini then rebranded Merritt "Candy Slim" because he was slim and had the sweetest left hook since Sugar Ray. It was a name that stayed with Merritt the rest of his life.
The syndicate immediately made the decision to send Merritt south to Miami where Angelo and Bundini would polish their new diamond in the rough at Chris Dundee's 5th Street Gym (Chris was Angelo's brother). Just over a month after arriving at Miami Merritt headlined his first card with a devastating two round knockout over Johnny Hudgins. Candy Slim pounded Hudgins mercilessly before finally lifting him off the canvas with an uppercut that left him glassy eyed and confused on the canvas for well over the ten seconds required to end the contest.
One day in April or May of 1970 while Merritt trained at Dundee's Fifth St. Gym, Muhammad Ali, still in exile due to his stance over the Vietnam War, decided to test himself against one of the young guns in the gym. He selected Jeff Merritt as his foil. Accounts differ as to the outcome (Ali said by the end of the session he was able to figure out Merritt; Merritt claimed he hit Ali so hard he knocked his headgear off, forcing Dundee to call a halt to the session). Whatever the outcome, Ali and Merritt struck up an association that would last several years.
Over May and June of 1970 Merritt reeled off two more impressive victories over Eddie Vick and Charlie Polite but a series of opportunities at wider exposure failed to materialize. Merritt was scheduled to appear against Sylvester Dullaire but begged out of the contest when he was offered the opportunity to appear on the undercard of the Emile Griffith-Dick Tiger fight at Madison Square Garden. Merritt was also scheduled to appear in an exhibition bout with Muhammad Ali in Charleston, South Carolina which would be Ali's first public appearance in a boxing ring since his exile began three years earlier. However, the day before the Ali exhibition opposition to Ali's stance proved so great that promoters were forced to cancel the bout. Two days later Merritt was injured in training forcing him to pull out of his bout with Al 'Blue' Lewis on the Griffith-Tiger card. It would be nearly a year before Merritt would reappear in a boxing ring.
Jeff returned home to Kansas City for an extended stay where he capped off 1970 by marrying Bernice Cox just before Christmas. The following spring he returned to Miami with his new bride and her young son to resume training. He opened his campaign stating that he intended to fight every three weeks until the end of the year in order to crack the top ten but his ambition was short lived. He bowled over two cannon fodder opponents, George Dulaire and Willie McMillan, in the span of three weeks (a fight against Stamford Harris that appears on his record sandwiched between these two never took place) but Merritt pulled out of his next bout citing food poisoning despite going through with an exhibition bout against Muhammad Ali the following day.
At the end of July Merritt travelled to Houston with Jimmy Ellis to serve as sparring partner while Ellis trained for his upcoming bout with Muhammad Ali (a fight against Ollie Wilson that appears on Merritt's record at this time never took place). Bob Arum, who was a part of the syndicate that owned Merritt's contract and was promoting the Ali-Ellis card, found room for Merritt on the undercard. Chris Dundee offered Olympic heavyweight champion George Foreman $50,000 to fight Merritt on the card but Foreman's manager Dick Sadler declined. Instead Merritt faced Al Banks who he stopped in two rounds.
Merritt returned to Miami for a scheduled 10 rounder against Leroy Caldwell, who was a late substitute for Wendell Newton. The night of the fight Jeff Merritt was nowhere to be found. As Angelo Dundee grew frantic he sent another of his fighters, Vern McIntosh, to the hotel where Merritt was living only to find that Bernice had no idea where Jeff was. In order to save the show Dundee put McIntosh in Merritt's place and Vern proceeded to knock out Caldwell in six exciting rounds. The following day the Miami boxing commission suspended Merritt's license. The fans were told that Merritt had refused to fight because he "felt weak." What the fans weren't told, and what wasn't revealed until later, was that Merritt was now in the throes of heroin addiction. It was a struggle which would send his once promising career into a tailspin and ultimately consume his life.
It was more than three months before Merritt would emerge again. He appeared on a short exhibition tour during the winter months of 1971/72 with Muhammad Ali. In between exhibition bouts with Ali he lived in a rundown hotel in South Beach. He had sent his family home because he couldn't afford to support them. He complained that the syndicate which controlled his contract had devolved into infighting and lost interest in his career while Chris Dundee was struggling to keep his lease on the Miami Convention Center. All of this made it nearly impossible for him to get fights even though his suspension was up. The only thing that kept him struggling along were the handouts that Angelo Dundee would give him whenever Merritt showed up to half heartedly train.
In March he joined the training camp of Vicente Rondon who was training for his light heavyweight unification bout with Bob Foster. He gave Rondon such a battering in sparring that when Foster stopped him easily in two rounds Rondon's promoter Mickey Duff, seated ringside, remarked "How they hell do they expect him to have any confidence after Jeff Merritt killed him for two weeks?"
The following month Merritt had his first bout in nearly a year, knocking out Junior Grant but months of on and off drug abuse had left him at the lowest weight of his career and he admitted that his timing was off. Despite this, his performance was good enough to interest a wealthy local businessman, Jules Freeman, to take over his management. Merritt expressed optimism and high hopes for the future but three months later, with no fights under his belt, Merritt was described by the Miami News as in poor shape physically and emotionally "and probably through" as a fighter.
In the fall of 1972 Paul Mitrano, a successful Boston car dealer and fight bug, took over Merritt's management. His first order of business was to move Merritt back to New York and place him under the guidance of Sugar Ray Robinson's former trainer George Gainford. Any hope that a change of scenery and management would get Merritt's career back on track was misplaced. He begged out of a late January fight in Las Vegas and a month later was arrested in New York for burglary. It had been a year since Jeff had been in the ring and not just his career but his entire life seemed in free fall.
Still believing in Merritt's potential Bundini put him in contact with a man he'd met through Muhammad Ali. Don King was an emerging player in boxing. He had recently purchased the contracts of light heavyweight Ray Anderson and heavyweight power puncher Earnie Shavers, both based in King's native Ohio. King had heard all about Merritt's potential and all about his problems. He spoke to Jeff and despite all of Merritt's baggage he convinced himself that this was a fighter he could work with. King, a product of Cleveland's streets and a former felon himself could understand and communicate with Merritt in a way that none of the businessmen who had managed him in the past could. He decided to take a gamble on the wayward fighter. While in New York for Earnie Shavers' fight with Jimmy Ellis King filed managerial contracts with the New York State Athletic Commission. It was the beginning of the most vibrant year of Merritt's career.
King immediately went to work rebuilding Merritt's confidence and body. He talked to him on a philosophical level about where he'd come from, how he got where he found himself, and what he wanted for his future. Merritt responded to King's Svengali charms and rededicated himself to training. He was sent to Earnie Shavers' training camp at Grossinger's where Shavers was preparing for the biggest test of his career, a showdown with Irish Jerry Quarry. Merritt quickly found that he had a lot of work to do in order to get back into fighting form. Shavers, who was never one to pull his punches in sparring, battered Merritt. Merritt resented this treatment and as he rounded back to form their sparring sessions became hellacious.
According to Larry Holmes, Jeff quickly developed resentment toward Shavers born out of jealousy. He resented the attention Don King paid Earnie. Those tensions flared in mid-July when, with King away from camp, Archie Moore, who had been hired to train Shavers, let a sparring session with Merritt and Shavers get out of hand. During one heated exchange Shavers, who had been warned several times against keeping his mouth open, was caught with a combination by Merritt that broke his jaw in two places and forced a cancellation of the Quarry fight. King was furious. He immediately fired Moore and, making lemonade out of lemons, used the publicity to get Merritt a marquee fight at Madison Square Garden against former WBA heavyweight champion Ernie Terrell. Merritt was immediately back in the limelight.
When Merritt signed with King he weighed 200 pounds, had visible needle tracks on his arms, and was a physical wreck. When he stepped into the ring with Terrell he was a muscular and healthy 221¼ pounds and a force to be reckoned with. The fight would serve as a live undercard to the closed circuit telecast being beamed into the garden of the Muhammad Ali-Ken Norton rematch. Terrell, who eight years earlier had been dubbed 'the octopus' by Muhammad Ali, rushed out and grabbed Merritt in a vice like bear hug. After the referee broke them several more waltzes followed before Merritt landed a dynamite left hook that sent Terrell spinning. Candy Slim pounced on his dazed opponent and chased him around the ring with a torrent of punches. Arthur Mercante tried to jump between the fighters but Merritt continued his assault, forcing the stoppage. The official time was two minutes and forty-two seconds of the first round and Merritt was back to being a sensation.
The win over Terrell was the most publicized win of Merritt's career to date. Forgotten was the fact that Terrell's performance had been so bad that the New York State Athletic Commission had revoked his license and forcibly retired him due to the deterioration in his skills over the previous two years. After the success of the Terrell fight Don King moved Merritt back to Cleveland with him and for a time allowed Jeff to stay at his home. King provided Merritt a car and even purchased a home in Kansas City for Jeff's mother on Woodland Avenue. It was the first home she had ever owned. For the first time in a long time, maybe in his entire life, everything seemed to be coming together for Merritt.
In order to keep Jeff out of trouble you had to keep him busy. To that end, one month after the Terrell fight, Merritt was matched with Ron Stander. Like Terrell, Stander was in a different class from Merritt's previous opponents. Stander was a short, squat heavyweight. What he lacked in skill he made up for in heart and durability. In the first year of his career he had stopped Merritt's stablemate Earnie Shavers and only a year and a half earlier he had challenged Joe Frazier for the heavyweight championship and despite losing in four one-sided rounds he gave a great showing of determination and grit. Yet by Stander's own admission he had dissipated after the loss to Frazier. Drunk on the career high purse he received and copious amounts of beer and wine, his weight had steadily climbed. Never svelte at an advertised height of five foot eleven (but closer to five foot nine), Stander was now a blob of a man, in no condition for a serious contest against a man knocking on the door of the contender class.
When Stander arrived in Cleveland his weight was announced as 233 lbs but reporters made note of his heft, his unwillingness to train, and his prodigious appetite. One paper stated that in the days before the fight he dined on steak and wine and gained a remarkable 13 pounds the day before the fight to come in at a career high 245 pounds. Regardless of when or how Stander gained the weight he was a jiggling mass of flesh when he came to meet Merritt ring center and had no business anywhere near a boxing ring.
Merritt approached his quarry like a butcher approaches a fatted calf. Stander feigned confidence and bravado but he would later admit he took the fight just for the payday. Merritt was confident as well and went right after Stander. In the early moments of the contest Stander landed a glancing right that sent Merritt into a clinch. Merritt's tendency to give up his height advantage allowed Stander to land the occasional punch but Merritt answered back, eventually finding his range with hard jabs and driving hooks deep into Stander's soft midsection. In close Merritt, angered by Stander's trash talking, began raking him with lefts to the head and body, reddening Stander's face. As the round drew to a close Merritt landed a hard hook to Stander's face causing Stander to dramatically shake his head in the fashion of Ali, denying he was hurt but it was evident that he was tiring rapidly. The round ended with the fighters trading punches after the bell and Stander dismissively waving Merritt off.
As the second round opened Stander tried for a Hail Mary right hand that missed wildly. Merritt quickly took over and before the round was a minute old he snapped Standers head back violently with a powerful left hook. Both fighters traded low blows and then Merritt shoved Stander into his own corner and began to cannonade his pudgy adversary. A left sent Stander down for what was reported to be the first time in his career. Stander argued angrily with referee Lew Eskin that he had slipped on the wet canvas but moments later a series of punches sent Stander down again and this time when he tried to rise he fell flat on his face. There was no denying that he had been hurt. Merritt went back to chopping Stander down and violent spun him into the ropes. With the audience screaming wildly a series of unanswered blows sent his defenseless opponent down. Eskin rushed in to stop the fight and Merritt raised his hands in victory, spit his mouthpiece out, and marched around the ring to soak up the adulation of the crowd as seconds and officials filled the ring.
As Bundini Brown, Don King, and co-trainer Richie Giachetti embraced their victorious charge referee Eskin approached and notified them that the round had ended before he had stopped the contest. The fight would continue. It was academic. When the third round belatedly began Merritt resumed his slaughter and quickly sent Stander, bleeding and mouth agape, reeling into the ropes. Eskin jumped in once again and rescued him on his feet.
Jeff was joined by Don King and Earnie Shavers at King's Sheraton Inn headquarters. Merritt looked pleased with himself as he spoke to a small gathering of reporters from the podium. Dressed in an imperial purple jump suit and wearing a shy smile on his face he remarked simply that "I trained to fight the guy and that's what I did."
Check out more boxing news on video at The Boxing Channel
Stonewalled by the Coronavirus: Dee-Jay Kriel's Unhappy Story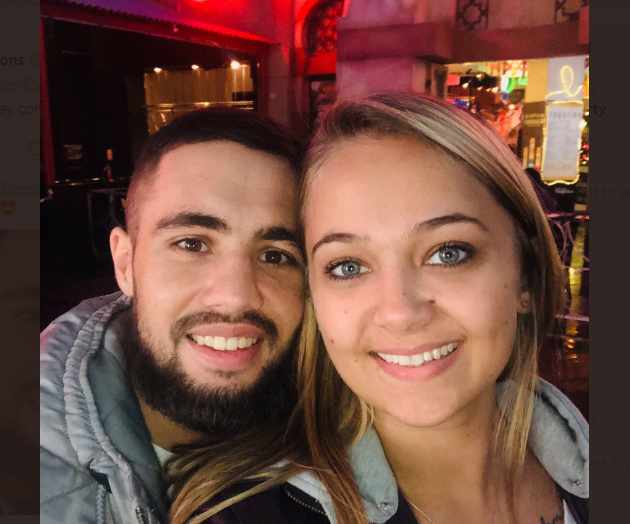 They say that good things come to those who wait, but that old bromide gives little solace to a boxer whose career has been frozen by the great pandemic. Some cases evoke more sympathy than others and the case of Dee-Jay Kriel in particular strikes a sympathetic chord.
It's been 13 months since Kriel last had a fight of any consequence. Opportunities arose but then for one reason or another were pulled off the table. And then finally the logjam was broken, a match with IBF title-holder Felix Alvarado on a big Golden Boy Promotions card later this month on April 25.
The pandemic torpedoed that show and ultimately every other boxing show slated for the month of April and who knows how far beyond? And once again, Dee-Jay Kriel was left in limbo, not knowing when he would fight again.
Chances are you are not familiar with the name Dee-Jay Kriel. Boxers in his weight class, with very few exceptions, toil in anonymity outside the Orient. But Dee-Jay is no club fighter; he actually won a world title, achieving that distinction on Feb. 16, 2019 in Los Angeles when he upset previously undefeated Carlos Licona.
If you missed it, you weren't alone. The match was left off the televised portion of the show which aired on FOX. In fact, some ringside reporters missed the fight, or at least left it off their post-fight story. It was the walkout fight and they were likely busy interviewing the victorious headliner Leo Santa Cruz  back in his dressing room.
That's what happens – indifference or downright disdainfulness — when you compete in the smallest weight class. Licona vs. Kriel was contested for the IBF minimum-weight title. And, so it is that when Dee-Jay Kriel looks back at the proudest moment of his pro career, his self-satisfaction is tempered by the realization that few people got to share the moment with him.
"That's too bad," he says, "because it was a very exciting fight."
Indeed it was. Heading into the 12th round, Dee-Jay was ahead by one point on one of the cards but trailed by seven points on the others. It wasn't sufficient that he go out and hammer Licona from pillar to post in the final stanza; he needed a knockout to win. And he rose to the occasion, scoring three knockdowns before the referee waived it off with less than a minute remaining on the clock.
"It was like a Rocky movie," says Kriel.
Kriel is from Boxburg, South Africa, a community on the outskirts of Johannesburg. The Licona fight, which he took on short notice, was his U.S. debut. He had come to Las Vegas six months earlier to hone his game under the tutelage of veteran trainer Kenny Adams.
"There just wasn't enough opportunity in South Africa," he said. Like many other boxers around the world looking for that one big break, Las Vegas was seen as the promised land.
In Las Vegas, things have not proceeded as quickly as he had hoped, but frequent sparring sessions with Nonito Donaire sharpened his tools and increased his confidence. "I learned a lot from Nonito," says Dee-Jay.
It's a long way from Johannesburg to Las Vegas, more than 10,000 miles. You can't fly there non-stop and you can't get there in one day. And for a young boxer leaving home for the first time, heading off to a strange land, the trip must seem even longer. Kriel is very close to his extended family and came here without his wife Denica (pictured) who wasn't able to join him until October of last year.
When he was just starting out, Kriel seemed like the longest of long shots to win a world title. He was 0-3 as an amateur and lost his pro debut. But he stayed the course and would not lose again. He currently sports a 16-1-1 (8 KOs) record, the most recent "W" coming in an un-taxing, stay-busy fight in Tijuana.
Kenny Adams, who turns 80 this year, has had health problems that have forced him to cut down on his workload. Brandon Woods has assumed the role of chief trainer. Woods is a fixture at Bones Adams gym in Las Vegas, or was until the coronavirus turned the world upside down. Now, instead of working with boxers in a communal setting, Woods trains fighters one-on-one in his home.
"I still work out every day," Kriel told this reporter by phone. "I run and jump rope and work the mitts with Brandon."
It can't be very much fun. Woods is a no-nonsense trainer. In the gym, he runs the show like a drill sergeant. It is the camaraderie that makes it easy to digest; there's a sense of community there, a family-like atmosphere that can't be replicated in a one-on-one setting.
Winning a title wasn't life-changing. The IBF ordered Kriel to defend the belt against Pedro Taduran, but Taduran's management offered less money than Kriel had made fighting Carlos Licona and they insisted that the fight had to take place in the Philippines. Ergo, Kriel relinquished his belt without defending it, moving up to a higher weight class.
Kriel's dream fight was a unification bout with long-reigning WBC title-holder Wanheng Menayothin, aka Chayaphon Moonsri, whose record, currently 54-0, gives him a Mayweather-like aura, if only in his native Thailand. (Ironically, Menayothin was also slated to appear on Golden Boy's April 25 show, but against an opponent who would not have posed as big a threat to him as Dee-Jay Kriel; such are the politics of boxing.)
Dee-Jay could be forgiven for walking away from the sport in frustration, but returning home right now isn't an option. South Africa's COVID-19 lockdown is among the world's most stringent. Jogging and dog-walking are prohibited. In Johannesburg, the militia are patrolling the streets.
The Republic of South Africa has produced a few good heavyweights and one great junior lightweight in Brian Mitchell, but for whatever reason an inordinate number of South Africa's best fighters have toiled in the smallest weight classes. Baby Jake Matlala, who had to stand on his tiptoes to be five feet tall, became a national hero after upsetting Michael Carbajal at Las Vegas in 1997. Zolani Tete, a former two-division champion, began his career at 111 pounds. Moruti Mthalene is the reigning IBF world flyweight champion and former world minimum-weight title-holder Hekkie Budler is currently ranked #1 by the WBC at light flyweight.
As shown by Matlala, and many years earlier by mighty-mite Vic Toweel, South Africans revere their world boxing champions, no matter how big or how small. When Dee-Jay's sponsors Ryan Erasmus and Kagiso Mokoduo chose to back him, the potential return on investment was obviously a lesser motivation than the chance to be involved in a project that would hopefully uplift the spirits of their countrymen. Erasmus and Mokoduo are the co-founders of a prominent South Africa law firm.
"They are good guys," says Kriel. "They look after me."
Does he worry that in these troubled economic times his sponsors may be compelled to pull the plug? "It preys on my mind," he says, "but so far there has been no indication of that." Should that transpire, Dee-Jay couldn't count on financial help from his wife. Denica was a bookkeeper for a financial services firm in South Africa but is in the U.S. on a student visa that prohibits her from entering the work force.
Dee-Jay knows that he has it a lot better than other fighters who can no longer afford to keep their nose to the grindstone. He's also lucky to live in the Internet age where keeping up with the home folks doesn't involve the post office. He communicates with his family in South Africa by video every day. His father has a small towing business. "We were never poor," he says, "but my parents never had a lot of money. I want to help them out. That's my first goal and then I would like to leave a legacy."
—
Dee-Jay bucked big odds when he snatched away Carlos Licona's title. Licona had 75 amateur fights, was schooled by the renowned trainer Robert Garcia, and was fighting in his backyard. And he will be a substantial underdog again when and if his bout with Nicaragua's Felix Alvarado comes to fruition. Alvarado is 35-2 with 30 knockouts, has won 17 in a row, and has been in with stiffer competition. His twin brother Rene Alvarado recently won the WBA 130-pound title.
Alvarado seemingly has another factor in his favor. As I write this on April 3, Nicaraguan strongman Daniel Ortega has yet to impose social distancing. One presumes that Alvarado's regular routine hasn't been disturbed.
"I believe a fighter needs to fight," says Kriel, "just as a footballer (i.e, a soccer player) needs to keep playing football." Expressed more tersely by an old-time fight handicapper of this writer's acquaintance: rest makes rust.
The Dee-Jay Kriel story isn't a great tragedy like so many COVID-19 stories, but it's hard not to feel for him and for all the other boxers who have been marooned, in a manner of speaking, by this surreal situation.
Hang in there, guys.
Check out more boxing news on video at The Boxing Channel 
To comment on this story in The Fight Forum CLICK HERE
Avila Perspective, Chap. 91: Los Angeles Boxing Nights 1960s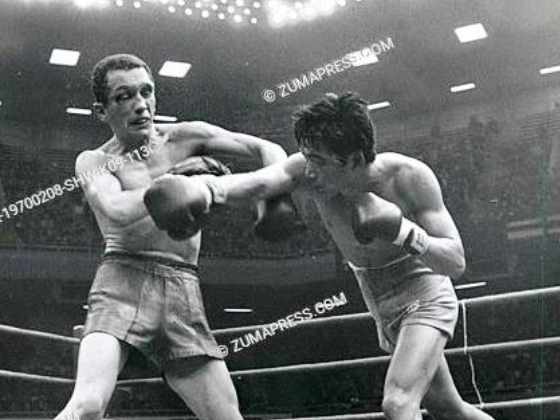 A name popped up recently that shot memories of 1960s boxing nights at the Olympic Auditorium in Los Angeles.
That name was Sho Saijo, a Japanese featherweight prizefighter.
The night Saijo fought Jose Pimentel for the first time at the Olympic Auditorium on February 15, 1967 was my first time watching a prize fight live. All my previous experience was amateur boxing or watching pros fight on television.
Just walking down the slanted aisles toward our seats at the Olympic Auditorium was an experience. The gray smoke drifted around the boxing ring and the smell of cigars and popcorn permeated the air. Vendors were hawking beer and other stuff and people seemed generally excited to be there.
My father was a former prizefighter and we had strong ties to Pimentel, who was a close friend of my cousin. Also, the trainer and manager of Pimentel was Harry Kabakoff, my dad's former trainer and manager when he began fighting as a pro in the early 1950s.
We arrived a little late from our home in East L.A., so the only fight we saw that night was the main event that featured Japan's Saijo against Mexico's Pimentel. It was special.
Both fighters showed tremendous technique and surprising durability. They whacked each other with shocking impact with concussive sounds that left an impression on me. It was an exhibition of power that made me understand the difference between professional and amateur boxing.
It seemed every time one guy connected solidly with a booming shot the other guy returned fire with an equally impressive blow. This went on for 10 rounds and the crowd shouted each and every frame.
The Japanese fighter had four losses when he walked in against the undefeated Pimentel, but that night in Los Angeles, he convinced fans that he was equal or better than Pimentel who was the younger brother of contender Jesus Pimentel.
Finally, the featherweight clash ended and fans cheered both fighters for their electrifying performance. Two judges favored Pimentel but one judge saw Saijo as the victor. It was a split decision win for the hometown fighter, but Saijo's performance endeared him to the knowledgeable L.A. boxing crowd. Aileen Eaton, the promoter, would bring them back again to the same venue in a month. In the rematch, Saijo was determined the victor by decision.
A year and a half later Pimentel would travel to Japan to face Saijo a third time but for the WBA featherweight world title. It ended in a knockout win for the Japanese fighter who defeated a slew of Los Angeles-based fighters along the way. Among those he defeated were Tony Alvarado, Pedro Rodriguez, Marcello Cid, Felipe Torres, Frankie Crawford, and Raul Rojas, who he defeated to win the WBA featherweight title in September 1968 at the L.A. Memorial Coliseum in Los Angeles.
But the night Pimentel defeated Saijo, we met the boxer after the fights at a local late night spot on Figueroa Avenue. It was across the street from the Pantry at some place named the Limelight or Candlelighter or something. The actual name is a foggy memory.
We waited along with my cousin for Pimentel at the downstairs restaurant and he arrived with his trainer and manager Kabakoff.  When the husky manager saw my father they hugged and chatted a bit. The trainer had talked with my father about training me and asked me my weight. At the time I was about 135 pounds at six feet. But I declined. I had stopped boxing regularly and was concentrating on baseball fulltime. He said my size would give me a big advantage. But after watching pros like Saijo and Pimentel whack each other for 10 rounds, I was certain I made the correct decision.
Later, a few fighters like Ruben Navarro and Mando Ramos stopped by to say hello. It was a pretty exciting moment for me to meet all these boxing stars face to face. Watching them perform on television was one thing, but watching them actually trade blows and hear the impact was extremely impressive. It also made me have the utmost respect for all prizefighters, not just the winners and champions.
Those were different times.
Boxing Life
When I first met the late Bennie Georgino, famed manager and trainer, he would invite me to breakfast to talk boxing. He loved to talk about prizefighting in the 1950s and 1960s. He called that era a very exciting time, but claimed it was even better in the 1930s when boxing was really the king of sports in Los Angeles.
He had a point.
During the 1960s he ran a sandwich spot that he strategically located across the street from the long defunct Herald-Examiner newspaper and also walking distance to the Olympic Auditorium.
"Lots of the reporters like Bud Furillo and Mel Durslag would stop by for a sandwich," said Georgino to me in an interview in 2000. "It was a heck of a time for boxing. We'll never see that again."
Georgino grew up in Lincoln Heights, a section of East Los Angeles that was primarily an Italian neighborhood back in the 1930s. He and his brother were boxers and, according to Georgino, there were boxing shows every day of the week if you include amateurs. He also claimed that amateurs got paid a small sum.
As a youth he boxed amateurs and as an adult he became involved as a trainer and manager of prizefighters. He was a close friend of Art "The Golden Boy" Aragon who was a massive gate attraction during the 1950s. Both would later own bail bonds businesses located next to each other in Los Angeles.
"Art was quite a character," said Georgino. "You never knew if he was kidding or serious."
Georgino later moved to Riverside, California. He was still promoting boxing shows in the state of Washington into his 90s.
Boxing in 1960s Los Angeles was a much different era.
Check out more boxing news on video at The Boxing Channel 
To comment on this story in The Fight Forum CLICK HERE
Remembering Hedgemon Lewis (1946-2020); Welterweight Champ, Hollywood Pet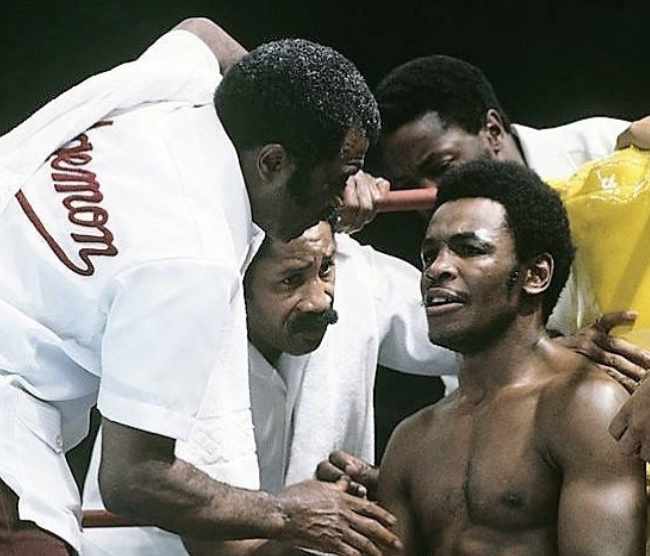 Hedgemon Lewis, who came up short in three stabs at the world welterweight title but won the New York version of this diadem, died on Sunday, March 30, at an assisted living facility in Detroit. Lewis, who was 74, had health issues in recent years that made him vulnerable to COVID-19, and that vulnerability was compounded by residing in Detroit which has become one of the epicenters of the scourge. The evil pathogen sought him out and in his debilitated condition it wasn't a fair fight.
Lewis was 72-6 as an amateur and won a National Golden Gloves title as a lightweight and AAU and National Golden Gloves titles at welterweight. He was 53-7-2 (26 KOs) as a pro. But those numbers barely tell the story of a fighter who led an interesting life and was admired by his peers for what he accomplished outside the ring.
Hedgemon Lewis turned pro in 1966 under the guidance of Luther Burgess who would be best remembered as one of Emanuel Steward's chief lieutenant's at Detroit's fabled Kronk Gym. Burgess, a fine featherweight in his fighting days, had been trained and managed by Eddie Futch.
Lewis was eight fights into his pro career and not quite 21 years old when Burgess brought him to Los Angeles where Futch was then plying his trade. Futch loved what he saw and Burgess left his young fighter in the care of his former mentor who was better able to "move" Lewis as the Southern California fight scene was then percolating.
Undoubtedly it wasn't merely Hedgemon's potential that excited Eddie Futch. The two had much in common. Both had been born in small towns in the Jim Crow South and had spent their formative years in Detroit. Moreover, a Futch Fighter was a fighter who conducted himself like a gentleman outside the ring and Hedgemon Lewis fit that mold. Futch had no tolerance for loudmouths.
Hedgemon became a staple at the Olympic Auditorium where he had 15 pro fights. When paired against a top-shelf opponent with a Mexican bloodline, these bouts drew big crowds. An estimated 4,000 were turned away when he fought Ernie "Indian Red" Lopez on July 18, 1968. The teak tough Lopez, then ranked #2 in the world, saddled Hedgemon with his first defeat, winning by TKO 9. The bout was so exciting that Lopez's manager and chief cornerman Howie Steindler fainted during the battle and would be taken to a hospital for observation.
By then, Hedgemon had wealthy backers that allowed him to give boxing his full attention, or we should say his full attention when he wasn't studying for his real estate license or taking classes in speech and drama at Los Angeles City College.
When Muhammad Ali and Joe Frazier turned pro, they both had syndicate backing. The syndicates were comprised of wealthy businessmen in Louisville and Philadelphia, respectively. A California man named Dell Jackson put together a syndicate to back the next world heavyweight champion but with no good heavyweights available, the consortium settled on Hedgemon Lewis.
Jackson had friends in show business. The actor Ryan O'Neal, the comedian Bill Cosby, and the Broadway star and recording artist Robert Goulet hopped on board. The Hoover Street Gym, where Lewis trained and where his backers were constantly popping in to check on their investment, became a hot spot for the paparazzi. Lewis always looked good in the gym because he was a stylish fighter (which curried no sway with the legendary LA Times columnist Jim Murray who was partial to boxers of the blood-and-guts stripe; Murray did Hedgemon Lewis no favors when he described Hedgemon's style as "mostly ballet.")
Lewis won six straight after his setback to Indian Red, advancing his record to 28-1. The sixth was a rematch with Lopez wherein he avenged his lone defeat, winning a close but unanimous decision, but Indian Red won the rubber match, stopping Hedgemon in the 10th at the LA Sports Arena.
The top gun of the welterweight division in those days was Jose Napoles, a fighter of consummate skill who left Cuba when Fidel Castro came to power and settled in Mexico City. Napoles held both of the meaningful welterweight belts when Hedgemon caught up with him on Dec. 14, 1971 at the Inglewood Forum. Napoles prevailed in one of his toughest fights. Had he not won the final round, the bout would have been scored a draw.
They would fight again 32 months later in Mexico City and this would be a much easier fight for Napoles who scored a ninth round TKO. Between these two world title fights, Hedgemon had two 15-round affairs with Billy Backus on Backus's turf in Syracuse, New York. Lewis won both by unanimous decision, winning the second fight by a more lopsided margin than the first.
Backus, the nephew of the great Carmen Basilio, had dethroned Napoles in December of 1970 in a fight stopped on cuts, some say prematurely. It was The Ring magazine Upset of the Year. In a better measure of their respective skills, Napoles dominated the rematch. Backus was a bloody mess when the bout was stopped in the eighth round.
The New York State Athletic Commission, in their infinite wisdom, demanded a rubber match. When Napoles refused, the NYSAC stripped him of his title. Both of Hedgemon Lewis's bouts with Billy Backus were billed for the New York version of the world welterweight title, which was something of a joke although in an earlier day the New York version of a title had considerable cachet.
Lewis's third stab at the world welterweight title came in what would what be his final bout. He walked away from the sport after suffering a 10th round stoppage at the hands of John H. Stracey in London.
Unlike so many fighters, he knew when it was time to say goodbye. "It's such a strange thing when that happens to you," Hedgemon told LA Times sportswriter John Hall, reflecting on his match with Stracey. "I trained well. I felt good. But once the fight began, it all went in an instant. Nothing worked. My legs, my hands. Suddenly I was a stranger in my own body."
In retirement, Lewis became an assistant trainer under Eddie Futch, dabbled in fight promotions, and looked after his real estate investments. And he remained great friends with Ryan O'Neal who stayed with Lewis until the very end as other members of the syndicate dropped out.
Hedgemon Lewis was the oldest child and only boy of his mother's five children. She raised her children alone after her husband walked out one day, never to be seen again. Lewis was very close to his mother and his sisters and when his mom took ill, circa 2002, he returned to Detroit to live out his days. Mrs. Lewis died in 2017.
—
This reporter first met Hedgemon Lewis in the late 1980s when Team Futch – Eddie Futch, Thell Torrence, Hedgemon, and the tyro, Freddie Roach, were training Virgil Hill at the long-gone Golden Gloves Gym in Las Vegas. In hindsight, I have come to believe that this quartet was the greatest team of trainers ever assembled. If not, it was undoubtedly the team with the best chemistry. "Everything we did was formulated around Eddie's knowledge and techniques," said Torrence.
The news of Lewis's death prompted a call to Torrence. Eighty-three years young and still in-demand as a boxing coach, he had just gotten off the phone with Ryan O'Neal, informing him of the sad news. And he was kicking himself for not following through on the recent promise that he had made to himself to go visit his friend and former associate in Detroit. "And now it's too late," he rued.
Thell Torrence believes that Hedgemon left the sport in better shape financially than any boxer in his weight class who had a similar career. He credits O'Neal with making this possible, although when Lewis invested in a parcel of real estate, he had done his homework.
Lewis allowed himself a few luxuries. "He drove the first Mercedes I had ever seen," said Torrence, and when he started to make good money, he moved into a fancy apartment in fancy Malibu. But he could have had many more luxuries if he had not felt an obligation to help out his family. He purchased a home for his mother in Detroit and, according to Torrence, put several of his sisters through college.
Hedgemon Lewis was inducted into the California Boxing Hall of Fame in 2006 and into the Alabama Boxing Hall of Fame — he was born in Greensboro – last year. Health problems prevented him from attending the induction ceremony in Tuscaloosa. Two of his sisters accepted the honor for him.
To reiterate, Hedgemon Lewis was 72-6 as an amateur and 53-7-2 as a pro. And that barely touches the surface of a very good fighter who was a credit to his sport.
R.I.P. Champ.
Check out more boxing news on video at The Boxing Channel 
To comment on this story in The Fight Forum CLICK HERE