Ailing Marv Marinovich Should Have Realized He Had a Son, Not a Science Project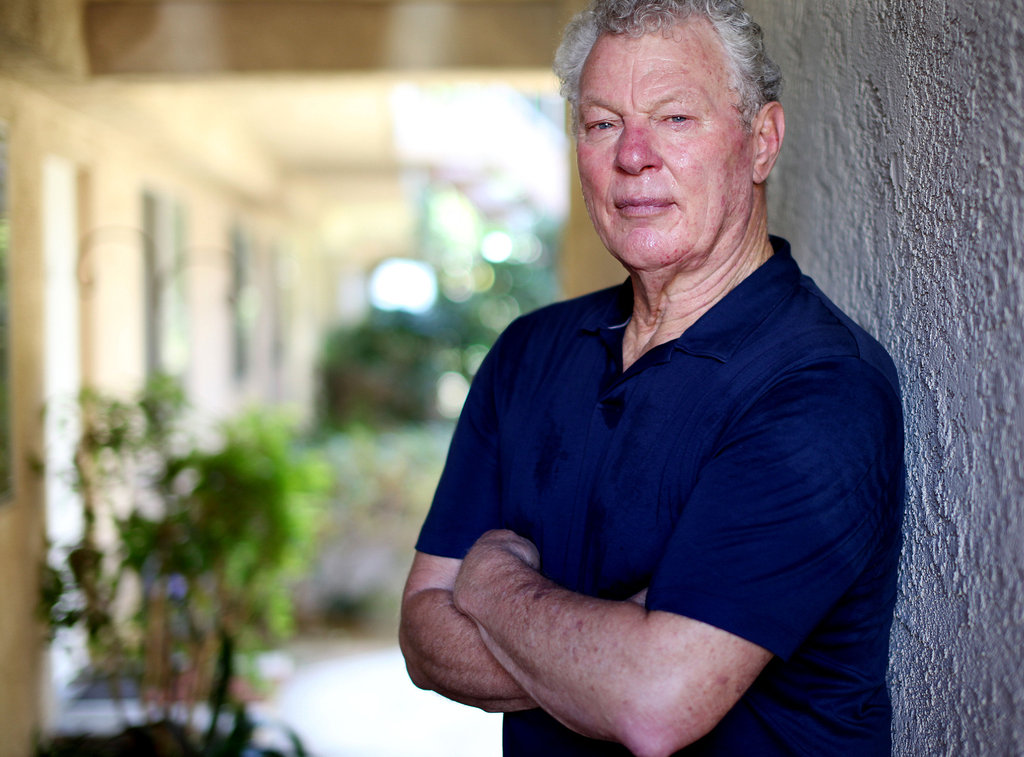 The father, now 79, has a memory being wiped slowly clean by the ravages of Alzheimer's disease, so perhaps he remains oblivious to the horrific damage done to his family by his selfish if perhaps well-intentioned plan for creating an athletically flawless son. Then again, human history should have alerted Marv Marinovich to the folly of conducting scientific experimentation in flesh and blood, an exercise in self-aggrandizement periodically repeated by tyrants and madmen who thought it was all right for them to attempt to play God. The difference is that slaveholders intent on breeding their fittest specimens like cattle, and Hitler's blueprint for creating a master race through a form of mass murder known as ethnic cleansing, did not involve the ongoing infliction of abuse and paralyzing pressure upon someone the obsessed experimenter purported to love more than anyone or anything.
Maybe Marv Marinovich really has loved his son, Todd, now 49, whom the father was always intent, even before his wife's pregnancy, on making not just into a quarterback, but one crafted over time to someday represent perfection at the position. But it was not simply for Todd Marinovich's own sake that so much time, effort and money was poured into an ultimately failed project; the companion goal all along was for Marv to be recognized and hailed as the genius he imagined himself to be.
The sad, tragic saga of the Marinoviches has been examined at length at various stages, through alternating moments of giddy highs and plunging lows. But the full extent of what went wrong has been laid bare in the current issue of Sports Illustrated, in a lengthy article authored by Michael Rosenberg. Entitled Learning to be Human, it is a follow-up to a similar SI story, Bred to be a Superstar, that appeared in the magazine's Feb. 22, 1998, issue. Twenty years ago some particulars of Todd's slide from grace, a downward spiral that saw him go from a first-round draft choice of the then-Los Angeles Raiders in 1991 (he was selected ahead of some guy named Brett Favre) and even deeper into drug addiction, were mentioned, but so too were elements of the big lie that still persisted at that time. If Todd had not capitalized as much as he might have on the advantages afforded him by his tunnel-visioned and deep-pocketed father, then at least some of the blame had to be his own fault, right?
Genetically well-suited for the kind of success plotted by Marv (more on that later), and relentlessly poked and prodded by the 14 specialists employed by the father, including biochemists and psychologists, to help squeeze out every ounce of the kid's performance potential, Todd eventually was done in by a more gentle side of his nature.  An introvert, he liked football well enough, but he found a more satisfying way of expressing himself through his fine art studies at USC.  Then again, Marv hadn't set out to create an improved version of Picasso or Monet, and try as he might no amount of parental bullying was going to instill into the son the same competitive fire that was forever raging inside Daddy Dearest's internal blast furnace. It therefore should not have come as a shock to the psychologists on Team Todd that the young man nicknamed "Robo QB" began self-medicating himself in high school with all manner of pharmaceutical substances, eventually graduating from marijuana to cocaine, LSD and heroin while at USC.
As recently as eight years ago, an emotionally wrecked Todd still was delusional enough to parrot the key element of the big lie, that he had been a willing and even eager participant in a joint venture with his control-freak father that hadn't really been foisted upon him since birth. "Someday people will realize what a genius you are," Esquire quoted him as telling Marv.
But now those segments of the big lie that haven't already been exposed as false are being revealed for what they were. The oft-repeated mantra that Todd had never consumed any unhealthy fast foods, carbonated beverages or desserts with refined sugar? The kid greedily gorged on Big Macs and Oreos slipped to him on the sly by his maternal grandparents, who wanted the boy to enjoy some small semblance of a "normal" childhood denied him by the son-in-law they also had come to fear. The whopper of a mendacity that Marv, under the guise of raising his only son with a brand of tough love that never crossed the line into brutality? The reality was that Marv smacked Todd around as if he were a sparring partner who was never allowed to strike back or even brook dissent. All it took to initiate a beating was for Marv to determine that Todd had not performed perfectly in that particular day's practice or game, and he never did, at least not to his demanding father's satisfaction.
As the father of two children that he fears he never will be able to raise as well as he knows he should, given that his own life is a perpetual morass of personal weaknesses and jagged scars upon his psyche, Todd at least has come to terms with the realization that continuing to repeat the big lie does no one any good. He now describes his father as a "raging beast" whose dictums he was powerless to reject or resist.
Only some of the facts of the Marinoviches' tortured relationship were available to me when I interviewed Marv, who then was training MMA superstar BJ Penn, in advance of Penn's main-event bout against Kenny Florian for UFC 101 on Aug. 8, 2009, the first such event to be held in the Wachovia (now Wells Fargo) Center in Philadelphia. Penn – who forced Florian to tap out on a rear-naked choke hold in the third round – was effusive in his praise of Marv's somewhat unorthodox techniques.
"Everything happens the way it should. If I had won my last fight (a fourth-round stoppage loss to Georges St. Pierre in UFC 94 on Jan. 31, 2009), I probably wouldn't have wound up with Marv," Penn said. "But being that I did lose, I started thinking about going in another direction. I was frustrated; some people were beginning to question my desire.
"Then some buddies of mine introduced me to Marv, and it's like losing my last fight was a blessing in disguise. I've always trained hard, but I trained like everyone else trained. Marv has opened my eyes to a different way, a better way."
The Marv I interviewed then – by phone, as he had not traveled to Philadelphia with Penn – did not come across as a raging beast. Then again, Penn was merely his client, not the son whom he was doggedly determined to make over into his own image.
"BJ had some definite physical weaknesses," Marv pointed out. "If you compete with weak links, you have to compensate and maybe even overcompensate for those problem areas. It can lead to injuries and stamina issues. Without question it can and does affect overall efficiency.
"They say athletic training in the past was prehistoric. I think it's still prehistoric. Coaches in all sports – basketball, football, baseball, whatever – still believe the ability to lift heavy weights slowly is going to make you explosive and fast and increase limb speed. Nothing can be further from the truth. That's why you don't see boxers do traditional weightlifting. All that does is slow down the rate of muscular contraction. Bench-pressing, squatting and dead-lifting not only puts your body out of balance, it destroys limb speed. If you want to jump high and run fast, lifting heavy weights is not the answer. But people over here (in America) still think that it does. You've got strength-and-conditioning coaches all over the country who cling to the old methods."
The training methods espoused by Marv Marinovich leaned heavily toward those devised by his counterparts in Soviet Bloc countries, which is hardly surprising. His over-the-top obsessive-compulsive personality might owe in large part to genetic makeup; his Croatian grandfather, J.G. Marinovich, is said to have been in the Russian Army and overseen the battlefield amputation of his own arm. Marv thus was raised to believe that he was from a line that was tougher than tough, so therefore his mission in life was to perpetuate the family tradition of absolute dedication to whichever task its members sought to undertake. And for Marv, the path to the higher purpose that defined his existence was on a football field. He was a starting guard on the USC Trojans' undefeated national championship squad in 1962, a relentlessly driven and vocal leader so intense that his teammates voted him "most inspirational."
It hardly mattered to Marv that his own NFL career with the Oakland Raiders lasted only three disappointing seasons and was marked by frequent injuries stemming from overtraining. He simply would funnel all the hopes and ambitions he once reserved for himself into the son he knew would be special, having specifically selected a USC swimmer, Trudi Fertig, as his bride not only because of her athletic  makeup but because she was the sister of his Trojans teammate, quarterback Craig Fertig. How could Marv's yet-unborn son be anything but great with all that going for him, and especially with the expert technical assistance Marv planned to introduce into the child's upbringing?
"It's very sick," Marv's other child, a daughter, Traci, whom he shamefully neglected while solely focusing on Todd, said of a dysfunctional family dynamic that saw the father's volcanic temper erupt with disconcerting regularity. It was one thing for Marv to lash out at strangers with balled fists, quite another when he took out his frustrations on Todd and Trudi, whom he once picked up and threw across a room onto a dining room table. The couple divorced in 1985.
So immersed in the notion of athletic dominance within his family circle was Marv that, when Traci got married in 1988, he refused to give her away and almost skipped the ceremony. His objection: Traci's fiancé, Rick Grove, was not athletic enough. Marv even refused to shake his new son-in-law's hand, or to be there for the births of the three children that Traci bore.
Imitation being the most common form of flattery, you have to wonder what might have been the result had an undamaged Todd blossomed into the superstar quarterback he was supposed to become instead of the drug-addled head case that now stands as a cautionary tale to all fathers who might otherwise be inclined to follow the Marv Marinovich playbook in the raising of their children. Even as Todd was refining his footwork and arm-angle release of his passes under the watchful eye of the experts brought in by Marv, the Robo QB was emotionally coming apart at the seams, an inevitable dissolution which must have been apparent to everyone but his father. Todd played only eight unspectacular games over two seasons with the Raiders prior to his release, and in 2004 the editors of ESPN.com placed him fourth on their list of all-time sports flops. One ESPN columnist absolved Todd of at least some of the blame, chastising Marv, with ample justification, as one of the worst sports dads ever.
While the road to ruin trod by the Marinoviches – forget football stardom, Todd may never become a fully functional human being and the Alzheimer's-stricken Marv no longer can bathe himself without assistance or control his bodily functions – represents something of a worst-case scenario, theirs is a story that was, is and again will be played out by others, more than a few of whom have ties to boxing. It is a fine line that separates necessary commitment to the achieving of a goal and borderline insanity, and examples of those who tight-rope walk along that border are legion.
The pitched battles between International Boxing Hall of Famer Wilfred Benitez and his trainer-father, Gregorio, are the stuff of legend and caused Teddy Brenner, the late, great matchmaker at Madison Square Garden, to weigh in on a topic of eternal interest. Just who does or should run the show once a son, so used to acquiescing to his father's unyielding discipline, decides he must live his own life?
"I've noticed it since (Wilfred) won the title and people began to pat him on the back and he realized he was an individual," Brenner said. "Rebellion sets in. It happens all the time in the boxing business between father and son. Never fails."
Former heavyweight contender Gerry Cooney, now 62, had an ironworker father, Tony, whose  implementation of parental authority was nearly as stern as Marv Marinovich's, minus the bloated crew of technical advisers. Author Charles Euchner, in an article entitled The Rise, Fall and Redemption of Gerry Cooney, examined the conflict faced daily by young Gerry, a gregarious sort who long sought the love of his dad, who either chose not to acknowledge his son's needs or didn't know how to.
"Sons with troubled relationships with fathers struggle to develop their own identity," Euhner wrote. "They desperately want attention and approval, but they also want separation and independence. When they get too far away, they veer back toward their dads, no matter how much pain they get for the effort."
Said Cooney, of his subsequent battles with depression, alcoholism and drugs, twisted relationships and squandered possibilities: "(Tony) would belt me with his hands, his belt. How do you do that to your kids? He drank and was very physical. He kept us under control. He kept us (Gerry is one of Tony's eight kids, including three brothers) separated. We all had different hiding places. Mine was in the basement."
It is a terrible thing when a bond that should have been based in love takes on the trappings of hatred, even if the end result is not always totally negative. Rosalio Pacquiao, father of Manny, took his son's dog away from him, cooked it and ate it in front of him, inciting a traumatized Manny years later to run away on a ship headed to Manila where he turned to boxing; Fernando Vargas and James Toney so detested their absentee fathers that they imagined every opponent to be the man who had abandoned them, further fueling their desire to inflict beatdowns; and Shane Mosley, Roy Jones Jr. and Floyd Mayweather Jr. all fired their trainer-dads.
Nor is Marv Marinovich's smothering obsession a detrimental trait exclusive to fathers who were absent the day patience, understanding and compassion were handed out. Masha Godkin, now a psychologist specializing in counseling performers, remembers what it was like to be constantly dragged to auditions by a stage mother who wanted to live out her dreams through a daughter who simply wanted a regular childhood.
"I felt if I didn't get roles, I wasn't good enough," Godkin said. "Everything revolved around pleasing my mother. She wanted to be an actress. She assumed I did, too."
Few if any magazine articles about sports are as significant as the one about the Marinoviches. After all, what is the most important job any man can have? President of the United States? Well, maybe. But with the possible exception of confirmed bachelors with playboy tendencies, for most males it is the linked responsibilities of being a husband and father. As the former for 50 years, and the father of four children (two sons and two daughters), I know I have not fulfilled those duties as well as I might have, but I hope to God I have met at least an acceptable standard in each instance. Both my sons are around Todd Marinovich's age. I count myself fortunate that they sought and found their own path, and not one I attempted to force upon them.
Bernard Fernandez is the retired boxing writer for the Philadelphia Daily News. He is a five-term former president of the Boxing Writers Association of America, an inductee into the Pennsylvania, New Jersey and Atlantic City Boxing Halls of Fame and the recipient of the Nat Fleischer Award for Excellence in Boxing Journalism and the Barney Nagler Award for Long and Meritorious Service to Boxing.
Check out more boxing news on video at The Boxing Channel
To comment on this article in The Fight Forum, CLICK HERE
Dickens and Bolotniks Victorious in Golden Contract Finales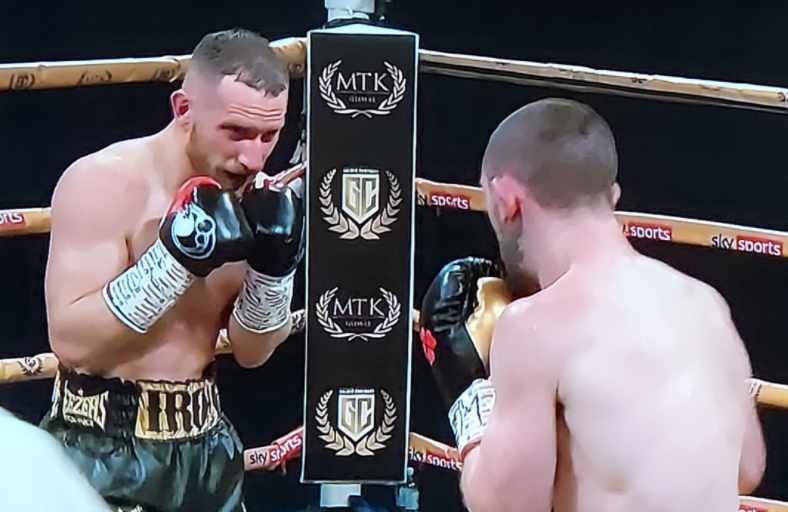 The finals of two Golden Contract tournaments played out tonight at a TV studio in an industrial park in West Yorkshire, England. The 8-man tournaments, organized by the controversial boxing management company MTK Global, were similar in structure to the World Boxing Super Series. The winner of each tournament was promised a two-year five-fight deal with a guaranteed six-figure purse in each of the five fights going forward. The fights were televised in the UK on Sky Sports and in the US on ESPN+ in association with Top Rank.
Both finales were 50/50 fights as measured by the betting odds, a rarity in this sport.
James "Jazza" Dickens, a 29-year-old Liverpudlian, won the 126-pound tournament with a 10-round unanimous decision over former British featherweight champion Ryan Walsh. It was the eighth straight win for Dickens, now 30-3 (11), who was stopped in the second round by Guillermo Rigondeaux during his days as a super bantamweight.
This was a tactical fight, heavy on head feints. It was fairly even through the first four rounds, but Dickens pulled away to win by scores of 98-93, 97-94, and 96-94. One of three fighting brothers, Walsh, 34, falls to 26-3-2. He has never been stopped.
Dickens vs. Walsh was originally scheduled for Sept. 30, but pushed back when Dickens and his trainer tested positive for COVID-19. The Golden Contract 140-pound tournament concluded on that date with Ohara Davies winning a controversial decision over Tyrone McKenna.
Light Heavyweight
The light heavyweight finale, as expected, was an entertaining scrap. Ricards Bolotniks, a late bloomer from Latvia, wore down and ultimately stopped Serge Michel whose corner tossed in the towel with seconds remaining in the 10th and final round.
Bolotniks, 30, has a pedestrian record, now 18-5-1 (8), and is rough around the edges, but he has a winning down-to-earth personality and a lot of grit. He got here with a pair of upsets, most recently over Tyson Fury's cousin Hosea Burton who was 25-1 going in.
Bolotniks knocked Michel into the ropes in round five – it was scored a knockdown — and knocked him down in the 10th with a barrage of punches. He was too strong for Michel (11-2) who represented Germany in the 2016 Olympics.
After the fight, Bolotniks called out Anthony Yarde. A fight between he and Yarde – whose lone defeat came at the hands of Sergey Kovalev in Russia – would almost certainly provide great entertainment.
More
In another fight of note, junior welterweight Harlem Eubank outpointed Daniel "Danny Darko" Egbunike to advance his record to 11-0 (6). The referee scored it 97-94 which was giving Egbunike (6-1) a shade the best of it. Eubank's previous opponents had 212 losses between them, so this was a step-up fight for him despite Egbunike's inexperience.
The 26-year-old Eubank is the nephew of former two-division title-holder Chris Eubank Sr. He is trained by Adam Booth who currently trains Michael Conlan, among others, and formerly trained David Haye, Andy Lee, and George Groves, among others. Egbunike, a 31-year-old Londoner who spent nearly three years in prison on drug charges, was making his first start in 13 months.
Check out more boxing news on video at the Boxing Channel 
To comment on this story in the Fight Forum CLICK HERE
Avila Perspective, Chap. 116: Three Days of the Condor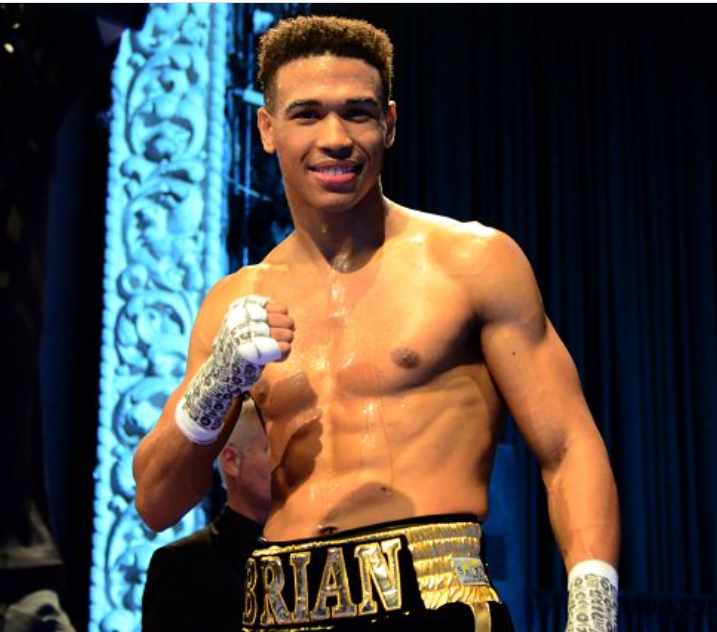 Every year it happens.
Some of the best fights are made at the end of the year.
Three consecutive days of high-level prizefighting begin in Los Angeles, move to London and return to Dallas, Texas. I tagged it Three Days of the Condor in honor of the great spy movie of the 70s starring Robert Redford.
Here's what is coming:
New York welterweight prospect Brian Ceballo (11-0, 6 KOs) meets Utah's Larry Gomez (10-1, 8 KOs) 10 rounds on Thursday Dec. 3, at the Wild Card Gym parking lot in Hollywood, California. NBC SN will televise the Ring City Fight card beginning at 6 p.m. Pacific Coast Time.
It was supposed to be Brandon Adams versus Serhii Bohachuk in a super welterweight clash that had fans salivating who are familiar with the two. But the Ukrainian fighter who trains in Southern California fell ill with the coronavirus. Now Adams fights late replacement Sanny Duversonne in an eight-round bout. Poor Bohachuk.
"It is with regret that I have to announce that I've contracted the COVID virus and have to withdraw from the fight on Dec. 3," Bohachuck said. "I want to thank Ring City and NBC Sports for the opportunity, and I look forward to fighting Adams in the future. I'm feeling fine and look forward to resuming my training as soon as I'm cleared."
Ceballo (pictured) and Gomez are now the true main event and both have not fought in over a year. That should make it even. This also makes the second boxing card for the Ring City fight group. Two weeks ago, Ring City opened with a doozy of a boxing card. This should equal their opener in terms of even matchups.
British Action
Early Friday morning a boxing card features WBO super middleweight titlist Billy Joe Saunders (29-0, 14 KOs) defending against veteran contender Martin Murray (39-5-1, 17 KOs) at London, England. DAZN will stream the Matchroom fight card beginning at 11 a.m. PT.
Saunders is a chatty sort who loves to discombobulate opponents in a variety of ways. Whether attacking their physical appearance or lack of skills, he is not shy about voicing his opinion.
But he does have respect for Murray.
"He's challenged for the world title four times. He should have been world champion in two of those fights. I've promised him a chance," said Saunders who is making his second defense of the WBO title and is a former middleweight world titlist.
The left-handed Saunders has long sought a match with Saul "Canelo" Alvarez who has held super welterweight, middleweight, super middleweight and light heavyweight world titles.
"The Canelo fight fell through in May," said Saunders. "On Friday we'll rock and roll."
Murray is anxious for what could be his final world title shot.
"He's not fought the opposition I've had," said Murray who lost to Gennady Golovkin, Sergio Martinez and Felix Sturm. "If I'd had fought the people he's fought, I'd have a world title. I've done it the hard way."
PPV Welterweight Showdown
Errol Spence Jr. returns and the world will see if the championship caliber fighter still carries all of his weaponry.
He will be tested.
Spence (26-0, 21 K0s) returns to the prize ring after one year following a horrific automobile crash. He meets former two-division world champ Danny "Swift" Garcia (36-2, 21 KOs) on Saturday Dec. 5, at AT&T Stadium in Arlington, Texas. The PBC card will be televised on FOX pay-per-view.
Back in September 2019, the speedy Spence lit up the boxing ring at Los Angeles in an electrifying battle with Shawn Porter. He barely emerged victorious and then allegedly celebrated in Texas by going more than 100 mph in a Ferrari 488 Spyder and flipping the expensive car end over end. The horrific crash was captured on video and despite the ugliness of the accident, Spence did not suffer any broken bones. But there was internal damage.
Just how severe were his injuries?
This marks the first time back in the prize ring and Garcia is a very rugged test. All Philadelphia fighters are tough, and he just might be the toughest of them all.
Garcia has only two losses in his career and both were very close decision defeats: First, against Shawn Porter and second against Keith Thurman. The counter-puncher has never been stopped or dropped and packs a wallop.
"He's not much of a volume puncher so it will be more tactical. It probably won't be like the Shawn Porter fight, an all-out brawl/fight. I think this will be more tactical, and pinpoint type of fight between me and him," Spence told Brian Custer on The Last Stand Podcast.
This will be a true test for Spence who has mentioned many times desiring a match with Manny Pacquiao and WBO titlist Terence Crawford.
One interesting bout on the same pay-per-view card pits Josesito Lopez (37-8) versus Francisco Santana (25-8-1) in a 10-round welterweight mash-up. This fight is not for the squeamish. Both these guys are bruisers and have fought the best. It's amazing that the two California fighters have not faced each other before. They have fought everyone else. Now its Lopez against Santana.
It will be brutal while it lasts.
Macho film
Showtime debuts its sports documentary on "Macho: The Hector Camacho Story" on Friday night December 4, at 9 p.m. ET/PT.
If you love boxing don't miss this important film on Camacho, one of the most scintillating boxers of the 1980s and 1990s. His presence in the boxing scene now seems to be overlooked by the great welterweights and Mike Tyson who dominated the boxing landscape.
Camacho was the lone prizefighter in the lower weight classes who could match their allure. The Puerto Rican fighter from Spanish Harlem fought and beat Roberto Duran and Sugar Ray Leonard. How many fighters can claim that?
It's a very well-made documentary that delves into the flamboyant fighter's life.
Check out more boxing news on video at the Boxing Channel 
To comment on this story in the Fight Forum CLICK HERE
Boxing Promoter Michelle "Raging Babe" Rosado Pulls No Punches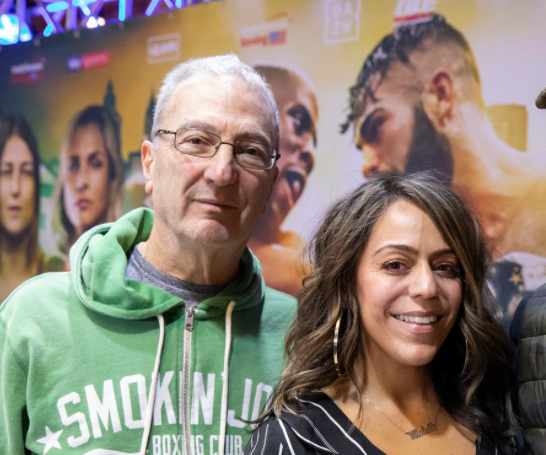 Michelle Rosado, the founder and CEO of Raging Babe Promotions, made her promotional debut on Feb. 8, 2019 with a show at South Philly's intimate 2300 Arena. The show drew an SRO crowd, a testament to Rosado's tireless work ethic, but ended on a sour note when local fan favorite Christian Carto – potentially the next big thing on the Philadelphia boxing scene – stepped up in class and was brutally knocked out by Mexican veteran Victor Ruiz. A protégé of Hall of Fame boxing promoter J Russell Peltz (pictured on the left), Rosado recently appeared on the "Last Stand Podcast with Brian Custer" to share her thoughts on some of the major issues in boxing. Here are excerpts from that interview compliments of publicist Keisha Williams.
ROSADO ON WHY CLUB SHOWS ARE IMPORTANT TO THE SPORT
"Club shows are where you are building those prospects, that's where you're developing those fighters you see the top promoters are pulling these opponents from. We're developing these guys from the ground up, we're almost like a farm system. Most of these guys you see on TV fighting for millions of dollars, and becoming world champions, a lot of them started at the club level."
ROSADO ON STATE OF WOMEN'S BOXING
"Women's boxing needs a platform, there's nowhere for these girls to fight, they deserve some fairness in our sport. I'm not trying to say they deserve to be paid the same as Canelo, but they shouldn't be paid 5 thousand dollars to defend their titles either, so in 2021
I'm going to get more involved in women's boxing and try and be a voice for them because they deserve better and a platform."
ROSADO ON HOW DIFFICULT IT IS BEING IT IS BEING A FEMALE PROMOTER IN BOXING
"I've been called every racial slur you can think of, I've had tickets thrown in my face, I've had my house vandalized, I've had a brick thrown threw my back window of my car. I've been called every kind of groupie you can imagine. She's slept with everybody in the business and every fighter. I've earned my stripes, I've worked hard, no handouts, it's just been all hard work and I've had to learn to turn the cheek. Most people know nine years in that I'm a hustler. You'll never find a fighter that says she stole from me, she didn't pay me, she lied to me, you'll never find a fighter that says that!"
RAGING BABE ON FEMALE BOXING PROMOTERS
"Yes we have a lot more women in boxing, yes it still a little more difficult for us, but we're there you hear us roaring. Behind every big promoter, he's got a woman either as his right hand man or running the operation. And I mean all of them!"
ROSADO ON HER ULTIMATE GOAL
"I want to continue to promote good fights, I want to make Philadelphia the legendary fight town that it once was, I want to develop those guys from the ground up, I want old school and new school boxing fans to come to my shows and fall in love with boxing again, and them become interested in the bigger boxing world again because we're losing that old school boxing fan. I want to uphold the reputation of real fights, real fighters, real fans that's my passion."
ROSADO'S TOP 5 POUND FOR POUND LIST
Terence Crawford
Canelo Alvarez
Errol Spence Jr.
Naoya Inoue
Teofimo Lopez
Rosado on who's boxing next big star and the best fighter out of Philly right now
"Boxing's next big star is Tank….We got a lot of really good fighters in Philly, but Jaron "Boots" Ennis is that dude!"
The full in-depth interview is now available on YouTube (Last Stand Podcast with Brian Custer) and all major podcast platforms (Apple Podcast, Google Podcast, Spotify, etc.)
Check out more boxing news on video at the Boxing Channel 
To comment on this story in the Fight Forum CLICK HERE