Ailing Marv Marinovich Should Have Realized He Had a Son, Not a Science Project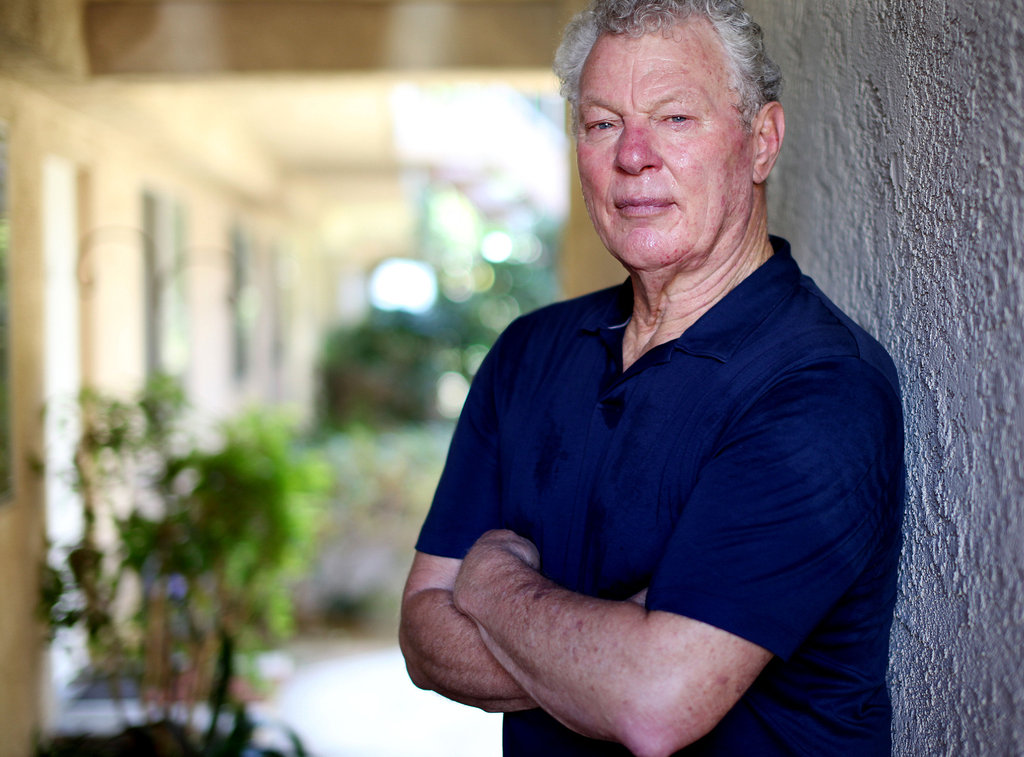 The father, now 79, has a memory being wiped slowly clean by the ravages of Alzheimer's disease, so perhaps he remains oblivious to the horrific damage done to his family by his selfish if perhaps well-intentioned plan for creating an athletically flawless son. Then again, human history should have alerted Marv Marinovich to the folly of conducting scientific experimentation in flesh and blood, an exercise in self-aggrandizement periodically repeated by tyrants and madmen who thought it was all right for them to attempt to play God. The difference is that slaveholders intent on breeding their fittest specimens like cattle, and Hitler's blueprint for creating a master race through a form of mass murder known as ethnic cleansing, did not involve the ongoing infliction of abuse and paralyzing pressure upon someone the obsessed experimenter purported to love more than anyone or anything.
Maybe Marv Marinovich really has loved his son, Todd, now 49, whom the father was always intent, even before his wife's pregnancy, on making not just into a quarterback, but one crafted over time to someday represent perfection at the position. But it was not simply for Todd Marinovich's own sake that so much time, effort and money was poured into an ultimately failed project; the companion goal all along was for Marv to be recognized and hailed as the genius he imagined himself to be.
The sad, tragic saga of the Marinoviches has been examined at length at various stages, through alternating moments of giddy highs and plunging lows. But the full extent of what went wrong has been laid bare in the current issue of Sports Illustrated, in a lengthy article authored by Michael Rosenberg. Entitled Learning to be Human, it is a follow-up to a similar SI story, Bred to be a Superstar, that appeared in the magazine's Feb. 22, 1998, issue. Twenty years ago some particulars of Todd's slide from grace, a downward spiral that saw him go from a first-round draft choice of the then-Los Angeles Raiders in 1991 (he was selected ahead of some guy named Brett Favre) and even deeper into drug addiction, were mentioned, but so too were elements of the big lie that still persisted at that time. If Todd had not capitalized as much as he might have on the advantages afforded him by his tunnel-visioned and deep-pocketed father, then at least some of the blame had to be his own fault, right?
Genetically well-suited for the kind of success plotted by Marv (more on that later), and relentlessly poked and prodded by the 14 specialists employed by the father, including biochemists and psychologists, to help squeeze out every ounce of the kid's performance potential, Todd eventually was done in by a more gentle side of his nature.  An introvert, he liked football well enough, but he found a more satisfying way of expressing himself through his fine art studies at USC.  Then again, Marv hadn't set out to create an improved version of Picasso or Monet, and try as he might no amount of parental bullying was going to instill into the son the same competitive fire that was forever raging inside Daddy Dearest's internal blast furnace. It therefore should not have come as a shock to the psychologists on Team Todd that the young man nicknamed "Robo QB" began self-medicating himself in high school with all manner of pharmaceutical substances, eventually graduating from marijuana to cocaine, LSD and heroin while at USC.
As recently as eight years ago, an emotionally wrecked Todd still was delusional enough to parrot the key element of the big lie, that he had been a willing and even eager participant in a joint venture with his control-freak father that hadn't really been foisted upon him since birth. "Someday people will realize what a genius you are," Esquire quoted him as telling Marv.
But now those segments of the big lie that haven't already been exposed as false are being revealed for what they were. The oft-repeated mantra that Todd had never consumed any unhealthy fast foods, carbonated beverages or desserts with refined sugar? The kid greedily gorged on Big Macs and Oreos slipped to him on the sly by his maternal grandparents, who wanted the boy to enjoy some small semblance of a "normal" childhood denied him by the son-in-law they also had come to fear. The whopper of a mendacity that Marv, under the guise of raising his only son with a brand of tough love that never crossed the line into brutality? The reality was that Marv smacked Todd around as if he were a sparring partner who was never allowed to strike back or even brook dissent. All it took to initiate a beating was for Marv to determine that Todd had not performed perfectly in that particular day's practice or game, and he never did, at least not to his demanding father's satisfaction.
As the father of two children that he fears he never will be able to raise as well as he knows he should, given that his own life is a perpetual morass of personal weaknesses and jagged scars upon his psyche, Todd at least has come to terms with the realization that continuing to repeat the big lie does no one any good. He now describes his father as a "raging beast" whose dictums he was powerless to reject or resist.
Only some of the facts of the Marinoviches' tortured relationship were available to me when I interviewed Marv, who then was training MMA superstar BJ Penn, in advance of Penn's main-event bout against Kenny Florian for UFC 101 on Aug. 8, 2009, the first such event to be held in the Wachovia (now Wells Fargo) Center in Philadelphia. Penn – who forced Florian to tap out on a rear-naked choke hold in the third round – was effusive in his praise of Marv's somewhat unorthodox techniques.
"Everything happens the way it should. If I had won my last fight (a fourth-round stoppage loss to Georges St. Pierre in UFC 94 on Jan. 31, 2009), I probably wouldn't have wound up with Marv," Penn said. "But being that I did lose, I started thinking about going in another direction. I was frustrated; some people were beginning to question my desire.
"Then some buddies of mine introduced me to Marv, and it's like losing my last fight was a blessing in disguise. I've always trained hard, but I trained like everyone else trained. Marv has opened my eyes to a different way, a better way."
The Marv I interviewed then – by phone, as he had not traveled to Philadelphia with Penn – did not come across as a raging beast. Then again, Penn was merely his client, not the son whom he was doggedly determined to make over into his own image.
"BJ had some definite physical weaknesses," Marv pointed out. "If you compete with weak links, you have to compensate and maybe even overcompensate for those problem areas. It can lead to injuries and stamina issues. Without question it can and does affect overall efficiency.
"They say athletic training in the past was prehistoric. I think it's still prehistoric. Coaches in all sports – basketball, football, baseball, whatever – still believe the ability to lift heavy weights slowly is going to make you explosive and fast and increase limb speed. Nothing can be further from the truth. That's why you don't see boxers do traditional weightlifting. All that does is slow down the rate of muscular contraction. Bench-pressing, squatting and dead-lifting not only puts your body out of balance, it destroys limb speed. If you want to jump high and run fast, lifting heavy weights is not the answer. But people over here (in America) still think that it does. You've got strength-and-conditioning coaches all over the country who cling to the old methods."
The training methods espoused by Marv Marinovich leaned heavily toward those devised by his counterparts in Soviet Bloc countries, which is hardly surprising. His over-the-top obsessive-compulsive personality might owe in large part to genetic makeup; his Croatian grandfather, J.G. Marinovich, is said to have been in the Russian Army and overseen the battlefield amputation of his own arm. Marv thus was raised to believe that he was from a line that was tougher than tough, so therefore his mission in life was to perpetuate the family tradition of absolute dedication to whichever task its members sought to undertake. And for Marv, the path to the higher purpose that defined his existence was on a football field. He was a starting guard on the USC Trojans' undefeated national championship squad in 1962, a relentlessly driven and vocal leader so intense that his teammates voted him "most inspirational."
It hardly mattered to Marv that his own NFL career with the Oakland Raiders lasted only three disappointing seasons and was marked by frequent injuries stemming from overtraining. He simply would funnel all the hopes and ambitions he once reserved for himself into the son he knew would be special, having specifically selected a USC swimmer, Trudi Fertig, as his bride not only because of her athletic  makeup but because she was the sister of his Trojans teammate, quarterback Craig Fertig. How could Marv's yet-unborn son be anything but great with all that going for him, and especially with the expert technical assistance Marv planned to introduce into the child's upbringing?
"It's very sick," Marv's other child, a daughter, Traci, whom he shamefully neglected while solely focusing on Todd, said of a dysfunctional family dynamic that saw the father's volcanic temper erupt with disconcerting regularity. It was one thing for Marv to lash out at strangers with balled fists, quite another when he took out his frustrations on Todd and Trudi, whom he once picked up and threw across a room onto a dining room table. The couple divorced in 1985.
So immersed in the notion of athletic dominance within his family circle was Marv that, when Traci got married in 1988, he refused to give her away and almost skipped the ceremony. His objection: Traci's fiancé, Rick Grove, was not athletic enough. Marv even refused to shake his new son-in-law's hand, or to be there for the births of the three children that Traci bore.
Imitation being the most common form of flattery, you have to wonder what might have been the result had an undamaged Todd blossomed into the superstar quarterback he was supposed to become instead of the drug-addled head case that now stands as a cautionary tale to all fathers who might otherwise be inclined to follow the Marv Marinovich playbook in the raising of their children. Even as Todd was refining his footwork and arm-angle release of his passes under the watchful eye of the experts brought in by Marv, the Robo QB was emotionally coming apart at the seams, an inevitable dissolution which must have been apparent to everyone but his father. Todd played only eight unspectacular games over two seasons with the Raiders prior to his release, and in 2004 the editors of ESPN.com placed him fourth on their list of all-time sports flops. One ESPN columnist absolved Todd of at least some of the blame, chastising Marv, with ample justification, as one of the worst sports dads ever.
While the road to ruin trod by the Marinoviches – forget football stardom, Todd may never become a fully functional human being and the Alzheimer's-stricken Marv no longer can bathe himself without assistance or control his bodily functions – represents something of a worst-case scenario, theirs is a story that was, is and again will be played out by others, more than a few of whom have ties to boxing. It is a fine line that separates necessary commitment to the achieving of a goal and borderline insanity, and examples of those who tight-rope walk along that border are legion.
The pitched battles between International Boxing Hall of Famer Wilfred Benitez and his trainer-father, Gregorio, are the stuff of legend and caused Teddy Brenner, the late, great matchmaker at Madison Square Garden, to weigh in on a topic of eternal interest. Just who does or should run the show once a son, so used to acquiescing to his father's unyielding discipline, decides he must live his own life?
"I've noticed it since (Wilfred) won the title and people began to pat him on the back and he realized he was an individual," Brenner said. "Rebellion sets in. It happens all the time in the boxing business between father and son. Never fails."
Former heavyweight contender Gerry Cooney, now 62, had an ironworker father, Tony, whose  implementation of parental authority was nearly as stern as Marv Marinovich's, minus the bloated crew of technical advisers. Author Charles Euchner, in an article entitled The Rise, Fall and Redemption of Gerry Cooney, examined the conflict faced daily by young Gerry, a gregarious sort who long sought the love of his dad, who either chose not to acknowledge his son's needs or didn't know how to.
"Sons with troubled relationships with fathers struggle to develop their own identity," Euhner wrote. "They desperately want attention and approval, but they also want separation and independence. When they get too far away, they veer back toward their dads, no matter how much pain they get for the effort."
Said Cooney, of his subsequent battles with depression, alcoholism and drugs, twisted relationships and squandered possibilities: "(Tony) would belt me with his hands, his belt. How do you do that to your kids? He drank and was very physical. He kept us under control. He kept us (Gerry is one of Tony's eight kids, including three brothers) separated. We all had different hiding places. Mine was in the basement."
It is a terrible thing when a bond that should have been based in love takes on the trappings of hatred, even if the end result is not always totally negative. Rosalio Pacquiao, father of Manny, took his son's dog away from him, cooked it and ate it in front of him, inciting a traumatized Manny years later to run away on a ship headed to Manila where he turned to boxing; Fernando Vargas and James Toney so detested their absentee fathers that they imagined every opponent to be the man who had abandoned them, further fueling their desire to inflict beatdowns; and Shane Mosley, Roy Jones Jr. and Floyd Mayweather Jr. all fired their trainer-dads.
Nor is Marv Marinovich's smothering obsession a detrimental trait exclusive to fathers who were absent the day patience, understanding and compassion were handed out. Masha Godkin, now a psychologist specializing in counseling performers, remembers what it was like to be constantly dragged to auditions by a stage mother who wanted to live out her dreams through a daughter who simply wanted a regular childhood.
"I felt if I didn't get roles, I wasn't good enough," Godkin said. "Everything revolved around pleasing my mother. She wanted to be an actress. She assumed I did, too."
Few if any magazine articles about sports are as significant as the one about the Marinoviches. After all, what is the most important job any man can have? President of the United States? Well, maybe. But with the possible exception of confirmed bachelors with playboy tendencies, for most males it is the linked responsibilities of being a husband and father. As the former for 50 years, and the father of four children (two sons and two daughters), I know I have not fulfilled those duties as well as I might have, but I hope to God I have met at least an acceptable standard in each instance. Both my sons are around Todd Marinovich's age. I count myself fortunate that they sought and found their own path, and not one I attempted to force upon them.
Bernard Fernandez is the retired boxing writer for the Philadelphia Daily News. He is a five-term former president of the Boxing Writers Association of America, an inductee into the Pennsylvania, New Jersey and Atlantic City Boxing Halls of Fame and the recipient of the Nat Fleischer Award for Excellence in Boxing Journalism and the Barney Nagler Award for Long and Meritorious Service to Boxing.
Check out more boxing news on video at The Boxing Channel
To comment on this article in The Fight Forum, CLICK HERE
Berchelt TKOs Valenzuela in Mexico City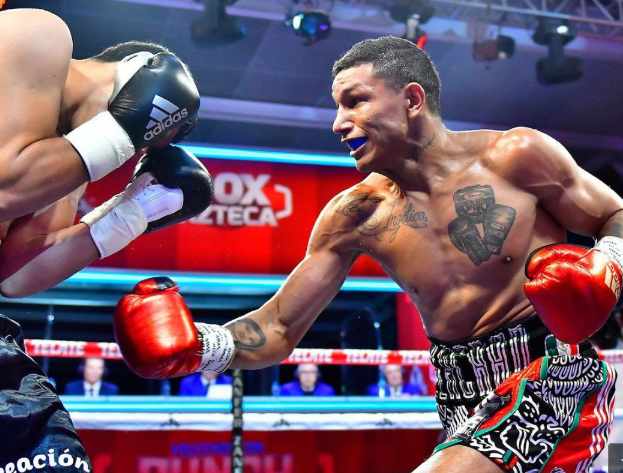 Mexico's Miguel Berchelt hammered his way to a decisive knockout victory over fellow Mexican Eleazar Valenzuela in a non-title light fight on Saturday.
After nearly nine months off, WBC super featherweight titlist Berchelt (38-1, 34 KOs) unraveled a withering body attack including numerous low blows but Valenzuela remained upright in front of a sparse TV studio audience until he could take it no longer.
Berchelt used a seven-punch combination to knock the senses out of the very tough Valenzuela who hails from Sinaloa. The referee saw enough and stopped the fight with Valenzuela leaning against the ropes with a dazed look.
The champion from Cancun used a triple left hook in the first round to floor Valenzuela and it looked like the fight would not last more than two rounds. But Valenzuela, a sturdy veteran, bored into Berchelt to keep him off balance and was able to stop the momentum.
It did not last.
A vicious attack to the body sapped the energy from Valenzuela who has fought many elite fighters in the past, but none like Berchelt. He was able to batter the veteran round after round.
Valenzuela sought to reverse the momentum with some combinations of his own. Berchelt opened up with some combinations from the outside and cracked his foe with some skull-numbing blows that clearly affected Valenzuela's senses. The referee wisely stopped the fight at 1:03 of the sixth round to give the win to Berchelt by knockout.
The victory opens the door to a potential clash with featherweight world titlist Oscar Valdez of Nogales, Mexico who has a fight of his own planned next month. Both champions are promoted by Top Rank.
Other Bouts       
Omar Aguilar (18-0, 17 KOs) bushwacked veteran Dante Jardon (32-7, 23 KOs) within a minute of the first round to win by technical knockout. A barrage of blows by Ensenada's Aguilar opened up the fight and a four-punch combination forced the referee to stop the super lightweight fight with Mexico City's Jardon against the ropes.
A battle between super bantamweights saw the taller Alan Picasso (14-1) out-hustle Florentino Perez (14-6-2) in an eight round clash between Mexican fighters. Mexico City's Picasso fought effectively inside against the shorter Perez of Monterrey and was able to maintain a consistent pace. Neither fighter approved the use of a jab but Picasso was more effective inside with body shots and uppercuts and dominated the last half of the fight.  The six judges scored in favor of Picasso.
The WBC instituted the extra judges as a means of tabulating score cards efficiently. Three judges scored from the television studios and another three judges scored from the USA. It was the second time WBC judges officiated remotely and all six scorecards were official.
Photo credit: Zanfer Promotions
To comment on this story in The Fight Forum CLICK HERE
Boxing Odds and Ends: Big Baby Miller, Roberto Duran and More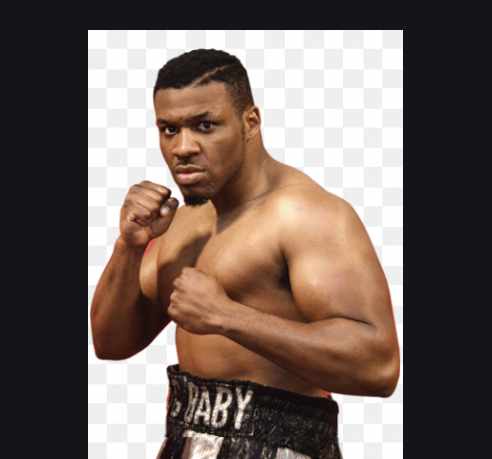 Jarrell "Big Baby" Miller just can't keep his hands out of the cookie jar. It was announced today (Saturday, June 27) that the jumbo-sized heavyweight from Brooklyn tested positive for a banned substance, forcing him out of a July 9 fight at the MGM Grand "Bubble" against Jerry Forrest. The story was broken by Mike Coppinger of The Athletic who breaks more hard news stories than any other boxing writer.
Miller, needless to say is a repeat offender. He failed three different PED tests in a span of three days for three different banned substances leading into his planned June 2019 match at Madison Square Garden with WBA/IBF/WBO world heavyweight champion Anthony Joshua. That cost him the fight and a reported $5 million-plus payday. Andy Ruiz filled the void and scored an historic upset.
When the first test came back positive, Miller wailed that he was the victim of a faulty test. "My team and I stand for integrity, decency and honesty and will fight this with everything we have," he said in a prepared statement. He later changed his tune. "I messed up," he said.
In a story that appeared on these pages, Thomas Hauser noted that Big Baby had a history of PED use dating to 2014. In that year, he was slapped with a nine-month suspension by the California Athletic Commission following a kickboxing event in Los Angeles.
Counting this latest revelation, it's five strikes for Big Baby. He's taking quite a roasting right now on social media. Some of the harshest criticism is coming from his fellow boxers.
Assuming that Top Rank can't find a replacement for Miller, this is another tough break for Jerry Forrest, a 32-year-old southpaw from Virginia with a 26-3 (20) record. Forrest was scheduled to fight hot prospect Filip Hrgovic on April 17 on a card at the MGM National Harbor in Oxon Hill, Maryland, a show swept away by the coronavirus outbreak. Forrest has been matched very soft throughout his career, but he acquitted himself well in his lone previous TV appearance, losing a split decision to undefeated Jermaine Franklin on "Showtime: The New Generation." The decision was controversial.
There's talk now that Carlos Takam is angling to replace Big Baby. The French-Cameroonian, a former world title challenger who turns 40 in December, was billed out of Henderson, Nevada, in his last ring appearance that saw him winning a unanimous decision over fellow greybeard Fabio Maldonado in Huntington, NY.
—-
When it comes to Murphy's Law ("anything that can go wrong, will"), there's no sport quite like boxing. Just ask Bob Arum. The most mouth-watering matchup in his ESPN "summer series" fell out this week when Eleider Alvarez suffered a shoulder injury in training, forcing a postponement of his July 16 date with Joe Smith Jr. The match between Alvarez (25-1, 13 KOs) and Smith (25-3, 20 KOs) would have been a 12-rounder with the winner guaranteed a shot at the vacant WBO light heavyweight title, a diadem that Alvarez previously owned.
Joe Smith Jr, a Long Island construction worker once dismissed as nothing more than a club fighter, won legions of new fans in his last start, a one-sided (to everyone except one myopic judge) win over Jesse Hart in Atlantic City.
Cancelled matches have become a recurrent theme in ESPN's semi-weekly boxing series. The very first card in the series lost what shaped up as its most competitive fight when Mikaela Mayer tested positive for COVID-19, scuttling her bout with Helen Joseph. In subsequent weeks, the manager of Mikkel Les Pierre tested positive for COVID-19 as did WBO junior lightweight champion Jamel Herring. Those bad test results forced the postponement of two main events. Then earlier this week, hot lightweight prospect Joseph Adorno was lopped off Tuesday's card after feeling sick after coming in overweight at the previous day's weigh-in.
The undercards of the Tuesday/Thursday ESPN fights have left something to be desired, but that's understandable. As Bob Arum noted in a conversation with veteran boxing scribe Keith Idec, Top Rank's matchmakers Bruce Trampler and Brad "Abdul" Goodman have had a hard time fleshing out the cards because with so many gyms closed there's a shortage of boxers who are in shape to fight on short notice. Then there are the COVID-19 travel restrictions and (something Arum did not acknowledge) budgetary restrictions more severe than an ordinary Top Rank card. Most of the undercard fighters have come from neighboring states such as Utah, saving Top Rank the cost of air fare. Fighters from faraway places, with some exceptions, were already training in Las Vegas.
Kudos to the entire Top Rank staff for keeping boxing alive during these challenging times.
—
It's old news now, but Panamanian boxing legend Roberto Duran, 69, tested positive for the coronavirus and was hospitalized in Panama City with a viral infection. There's been no update on his condition but his son Robin Duran wrote on Instagram that his father is not having any symptoms beyond those associated with a common cold. We will update you when new details become available.
Duran's hospitalization came just a few days after the 40th anniversary of his first fight with Sugar Ray Leonard in what would say was Duran's finest hour. They met on June 20, 1980 at Olympic Stadium in Montreal.
Duran won a unanimous decision. Converting the "10-point must" system into rounds, Duran prevailed by scores of 3-2-10, 6-5-4, and 6-4-5. As Yogi would have said, you could look it up.
Check out more boxing news on video at The Boxing Channel 
To comment on this story in the Fight Forum CLICK HERE
Fast Results from the Bubble: Jason Moloney TKOs Baez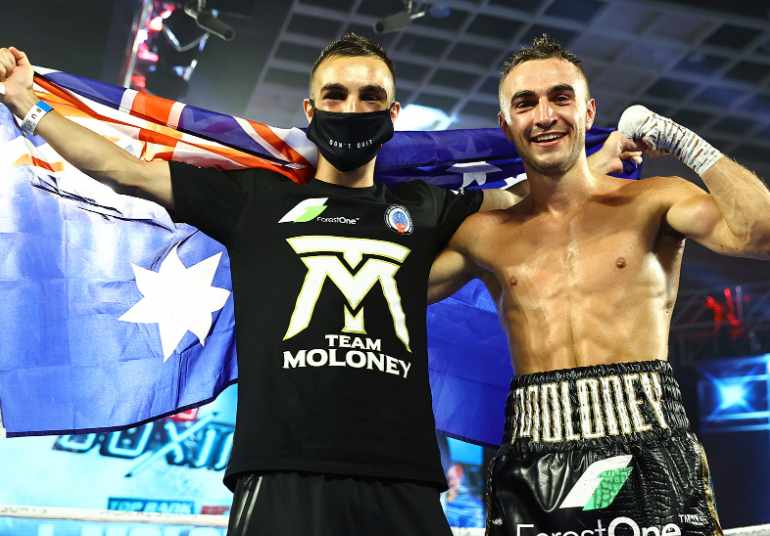 Top Rank was back inside the MGM Grand "Bubble" tonight for chapter six of their semi-weekly ESPN summer series. Jason Moloney, one-half of Australia's Moloney twins, accomplished what his brother Andrew Moloney was unable to accomplish in this ring on Tuesday night, adding a "W" to his ledger and looking good doing it. It came at the expense of Mexicali's Leonardo Baez.
It was Jason Moloney's second start on U.S. soil after coming up just a tad short in a bid for the vacant IBF world bantamweight title at Orlando in October of 2018. Against Baez, he fought a smart tactical fight, blunting the Mexican's superior reach by fighting him at close quarters. Baez fought from the third round on with a cut over his right eye and then suffered a cut over his left eye in the seventh round. By then the fight was becoming increasingly one-sided and Baez's corner did not let him come out for round eight.
Jason Moloney improved to 21-1 with his 18th knockout. Leonardo Baez, who took the fight on short notice after Maloney's original opponent Oscar Negrete was forced to withdraw with a detached retina, slumped to 18-3.
Co-Feature
In the 10-round co-feature, Abraham Nova advanced to 19-0 with a unanimous decision over Philadelphia's Avery Sparrow but won no new fans with a lackadaisical performance. Nova, born in Puerto Rico to parents from the Dominican Republic and raised in Albany, NY, showed little but his jab through the first seven rounds until hurting Sparrow with a big right hand in the eighth. The judges had it 96-94, 97-93, and 99-91.
Sparrow (10-2), whose lone previous loss was by disqualification, was making his first start in 15 months. He was slated to fight Ryan Garcia in Los Angeles last Sept. 14 but never made it to the weigh-in after being arrested by U.S. marshals on a charge of threatening a woman with a gun after she threw his clothes out the window…
Other Bouts
In an 8-round featherweight contest, Puerto Rican southpaw Orlando Gonzalez advanced to 15-0 with a unanimous decision over Ecuador's Luis Porozo (15-3). The scores were 76-74 and 77-73 twice.
Gonzalez wasn't particularly impressive although he did score two knockdowns. He decked Porozo near the end of round two with a left hook following a straight left and decked him again near the end of round seven with a left uppercut to the body.
In a rather ho-hum fight, welterweight Vlad Panin improved to 8-1 with 6-round majority decision over San Antonio's 36-year-old Benjamin Whitaker (13-4). Panin, a Belarusian who grew up in Las Vegas and earned a BA in English from UCLA, has a good back story but seemingly a limited upside in the fight game.
In an entertaining 6-round welterweight clash, Filipino campaigner Reymond Yanon improved to 11-5-1 with a split decision (59-55, 58-56, 56-58) over Clay Burns. A 33-year-old ex-Marine from Fort Worth, Burns declined to 9-8-2.
The opener, a heavyweight bout slated for six rounds, matched two Phoenix-based fighters in a rematch. Kingsley Ibeh, a former standout defensive lineman for the Washburn College Ichabods, avenged his lone defeat and improved to 4-1 with a fourth-round stoppage of Waldo Cortes (5-3). Ibeh, who at 286 had a 39-pound weight advantage, softened Cortes up with a series of uppercuts and Cortes was on his way down when he was tagged with a glancing left hand. He got to his feet, but referee Vic Drakulich waived it off. The official time was 1:41.
Photo credit: Mikey Williams for Top Rank
Check out more boxing news on video at The Boxing Channel 
To comment on this story in The Fight Forum CLICK HERE