The Avila Perspective, Chapter 31: Hollywood Swinging Again and More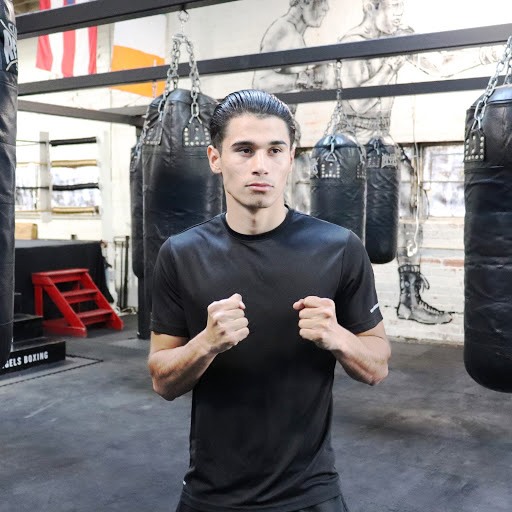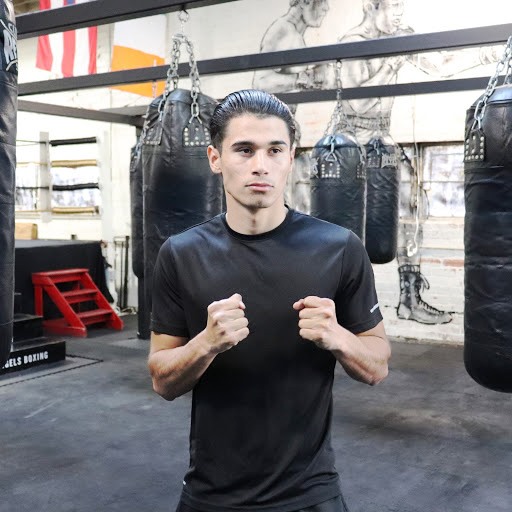 In a place once famous for staging some of the best entertainment during World War II, prizefighting returns to the saloon of the Hollywood stars.
360 Promotions brings back its boxing series on Sunday Jan. 27, with former titlist Maricela "La Diva" Cornejo (12-3) facing Erin "Steel" Toughill (7-3-1) in the main event at the Avalon Theater in Hollywood. It will be streamed live on www.360promotions.com page.
The last time Cornejo stepped in the boxing ring she battled for the WBC super middleweight world title and lost to Franchon Crews-Dezurn by decision. Since that moment in September 2018, she dropped down to super welterweight at 154 pounds.
"I feel stronger and comfortable," said Cornejo, 31, who is originally from the state of Washington.
On the opposite corner will be Toughill, who though not boxing since 2006, has been busy in mixed martial arts and fought in 14 MMA bouts. Whether fighting or training throughout the years she's always been in the gym.
Over the years I'd run into Toughill, especially in Huntington Beach. I remember seeing her fight Laila Ali on TV and Kuulei Kupihea at the Quiet Cannon in Montebello, Calif. She just loved competitive fighting.
It's been a few years since Toughill has boxed, but she's someone who fought Dakota Stone and Jacqui Frazier-Hyde the daughter of the great Joe "Smokin" Frazier. Staying in shape was never a problem for the 41-year-old Orange County fighter.
Cornejo, 31, has shifted to Hollywood for training because of involvement in a Hollywood movie with actress Gina Rodriguez. She also teaches boxing to a small group and is training with the father of David Benavidez and Jose Benavidez.
As she worked with about a half dozen students at the City of Angels Boxing Club near downtown L.A. she looked very slim and energetic. Dropping down in weight can be a tricky endeavor but last week boxing fans saw Amanda Serrano drop from 140 to 115 and obliterate an Austrian girl in less than a minute.
Tom Loeffler, the head of 360 Promotions, never staged mismatched fights especially with female bouts. Remember the two upsets by Mexican girls over Louisa Lawton?
"Uninformed people don't realize how competitive this fight is going to be," said Loeffler, one of the top promoters in the world. "Erin Toughill is very confident in this fight and she has always stayed active even if she hasn't been in the boxing ring for a while."
A number of young guns also fill the fight card at the Avalon including New York's Brian Ceballo (6-0) meeting Randy Fuentes (8-7-1) in a welterweight clash set for six rounds.
Another youngster set for action is George Navarro (pictured) who lives in nearby Huntington Park but trains at the Wild Card in Hollywood. He's been fighting for 13 years as both an amateur and professional.
"I just have a passionate love to fight," says Navarro, 21, who fights at super flyweight but will be at bantamweight for this fight against Anthony Torres of Visalia. "I want to start my own era."
Years ago Hollywood stars would arrive at the same saloon to raise money for the war. That era has long gone but now stars come to see boxing on a regular basis at the Avalon.
Doors open at 3 p.m. For tickets go to this link: www.360Promotions.us
Riverside Roustabout
An army of fighters are gathering in the hills of Riverside, California for upcoming fights this weekend and the next month when Abner Mares, Jose Carlos Ramirez, and Genaro Gamez and Saul Rodriguez hit the road for ring wars in the next few weeks.
Josesito Lopez (36-7, 19 KOs) spearheads the warrior force that train at Robert Garcia Boxing Academy. Lopez faces WBA welterweight titlist Keith Thurman (28-0, 22 KOs) on Saturday Jan. 26, at Barclays Center in Brooklyn. Fox will televise live.
It's especially appropriate that the 34-year-old veteran Lopez opens up with his cannons. The Riverside native was one of the first waves of fighters from the area that has grown from two boxing gyms to more than 12 gyms.
Back in the 1990s the city famous for oranges and the historic Mission Inn was still a sleepy town. Guys like Lopez, Chris Arreola and Mark Suarez were part of a wave of young boxers trained by the now departed Andy Suarez at Lincoln Boxing Club.
When Suarez passed away in March 2006 a void was left for a short while but the spark he made at the tiny gym has become a firestorm for prizefighting. Lopez is one of his former students and all of those Suarez disciples were taught to fight with heart or go home.
The skinny as a rail Lopez has always had that easy going demeanor that fools people into thinking he's a softy. Those that faced him found out otherwise. Nobody ever had an easy fight with Lopez. You can ask Victor Ortiz, Marcos Maidana or Andre Berto if Lopez was an easy touch. He was about as harmless as a lit stick of dynamite.
Years ago, Edwin Valero was the most dangerous man alive. The Venezuelan knocked out 27 out of 27 who faced him. Even in sparring the super featherweight assassin took no pity on people entering the boxing ring. On one particular sparring session Valero knocked out five consecutive opponents within seconds. He could whack and he liked whacking guys unconscious.
Then, they motioned for Josesito Lopez to get in the ring as if sentencing him for electrocution. The skinny Riverside fighter calmly entered through the ropes and methodically sparred two rounds, then four rounds then six rounds with the remorseless Valero. Lopez was the only one not rendered unconscious that day.
Some of you may not know Valero but the super featherweight world champion was one of the most feared fighters in three weight classes. He allegedly committed suicide after killing his wife in 2010.
Lopez has faced killers in and out of the ring. Now after all these years he faces yet another heavy-hitter.
"There are a lot of people that don't understand the ins and outs and what I bring to the table," said Lopez. "To a lot of people it's going to come as a surprise."
Thurman has been out of action for two years and that can only mean hunger.
"It's great to be back. I'm looking forward to this fight 22 months in the making," said Thurman. "It's going to be a great show and I'm happy to be here."
Another Riverside Kid in Action in Houston
Also on Saturday Jan. 26, about 1,630 miles west of Brooklyn, a Golden Boy Promotions fight card features another Riverside trained fighter Vergil Ortiz Jr. (11-0, 11 KOs) fighting Mexican veteran Jesus Valdez Barrayan (23-4-1, 12 KOs) in a super lightweight scrap. DAZN will stream the fight card from the Toyota Center in Houston, Texas.
Ortiz, 20, is a native of Dallas, Texas but trains with Robert Garcia in Riverside. So far the thin framed football loving prizefighter has been stopping guys colder than a blindside shot from a Cowboy safety.
The feature card showcases Mexico's young super welterweight world champion Jaime Munguia (31-0, 26 KOs) defending the WBO world title against Japan's Takeshi Inoue (13-0-1, 7 KOs).
Munguia is a long-armed slugger whose best defense is those unpredictable wallops he throws from weird angles at absurd times. He willingly accepts two of yours for one of his in any exchange. So far he's gambled correctly.
Japan's Inoue isn't coming all the way to Texas to lose. Fighters from Japan are in many ways like those from Mexico. They refuse to quit. A number of Japanese fighters have come to America and returned with straps like Masayuki Ito. He did a number on Chris Diaz in Florida and captured the WBO super featherweight title last year.
It's never a sure thing when it comes to Mexican or Japanese fighters.
Another world title bout on the DAZN card features Puerto Rico's Jesus M. Rojas (26-2-2, 19 KOs) defending the WBA featherweight strap against China's Can Xu (15-2, 2 KOs) in a 12 round world title bout.
Last August, Rojas suffered a loss against Jojo Diaz in a riveting slugfest in Los Angeles, Calif. Though he lost the fight, he kept the title because Diaz was overweight and ineligible to fight for the title.
Rojas is a tough customer but has problems with boxers like Xu. But can the Chinese fighter keep Rojas off of him? The Puerto Rican fighter is like a human avalanche; he just keeps coming with blows. DAZN will stream all of the fights live.
Fights to Watch
Jan. 26, Saturday 5 p.m. FOX Keith Thurman vs. Josesito Lopez; Tugstsogt Nyambayar vs. Claudio Marrero; Adam Kownacki vs. Gerald Washington.
Jan. 26, Saturday 6 p.m. DAZN streaming Jaime Munguia vs Takeshi Inoue; Jesus Rojas vs. Can Xu; Vergil Ortiz Jr. vs. Jesus Valdez Barrayan.
Check out more boxing news on video at The Boxing Channel
To comment on this article in The Fight Forum, CLICK HERE
Remembering Jose 'Mantequilla' Napoles (1940?-2019)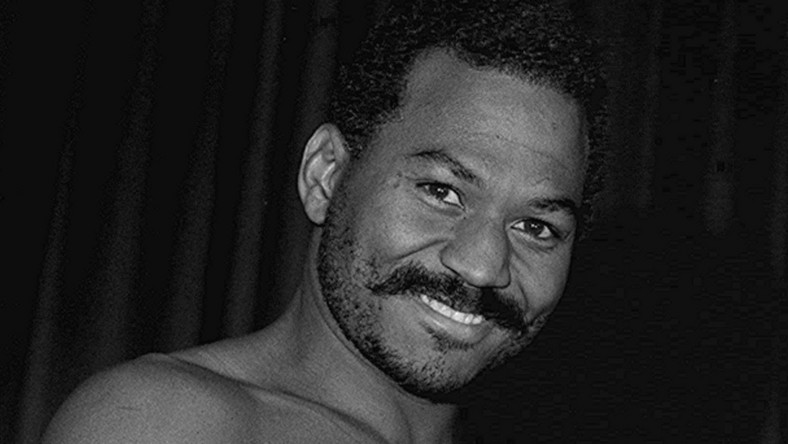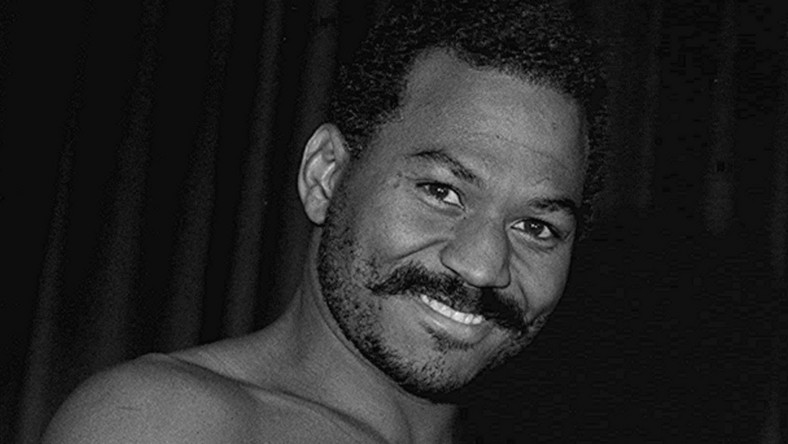 The passing of Jose Napoles last Friday (Aug. 16) caused hardly a ripple in the English-speaking world. This says something about the current state of boxing — how it has slipped out of the mainstream, at least in the United States – and something about how quickly important fighters of yesteryear fade from view and become little more than a footnote in the sports pages when they leave us.
The record book says that Jose Napoles was born on April 13, 1940, but that may warrant an asterisk. Like many Cuban exiles who made their mark in sports, Napoles was widely considered to be older than his listed age. A 1974 article in Sports Illustrated said he was 34 going on 40. But regardless of his true birthdate, there is no question that Napoles was a special talent. The noted Scottish boxing historian Matt McGrain named "Mantequilla" the fourth best welterweight of all time, surpassed only by the two Sugar Rays, Robinson and Leonard, and Jack Britton. He was ushered into the International Boxing Hall of Fame with the inaugural class of 1990.
Purportedly 113-1 as an amateur, Napoles turned pro as a featherweight and had his first 21 pro fights in Havana. Then Fidel Castro came to power and outlawed professional sports which he associated with the depredations of capitalism, a plaything for the wealthy. To profit from his talent, Napoles would need to go elsewhere. He defected to Mexico, settling in Mexico City.
In Mexico he found an appreciative audience. In time he developed a following that surpassed the top native-born fighters. His two bouts with Ernie "Indian Red" Lopez attracted crowds of 17,000-plus to the LA Forum including thousands from Mexico, many arriving on chartered planes. Lopez, born on a Utah Indian reservation, had a good following too, but nothing like Napoles. When he fought at the Forum, cries of "may-he-co, may-he-co" drowned out the ring announcer.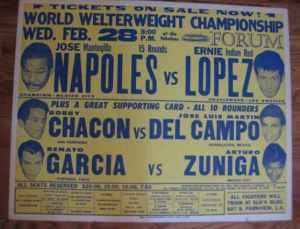 Napoles sported a 54-4 record when he made his U.S. debut at the Forum underneath a non-title fight between Jesus Pimentel and Chuchu Castillo. Overall he fought 10 fights at the LA sports palace, six of which were sanctioned for the WBA and WBC welterweight titles at a time when these were the only world sanctioning bodies with a significant footprint.
Napoles won the title here with a dominant performance over Curtis Cokes who was unfit to continue after 13 rounds. The rematch in Mexico City was a carbon, only three rounds shorter. Among his other victims were Emile Griffith and Hedgemon Lewis who he defeated twice.
About that nickname: "Mantequilla" means butter in Spanish. Napoles, who methodically dismantled his opponents, never changing his stone-faced expression, was said to be as smooth as butter. But he was more than a technician. He flattened Ernie Lopez with a vicious uppercut in their second meeting. Indian Red was unconscious before he hit the canvas.
A "butter knife" would have been a more appropriate nickname, a very sharp butter knife, said some of the wags, but actually Napoles was often more sliced up than the men he beat; his one flaw as a fighter was that he was prone to cuts.
He lost a fight in Mexico to the capable L.C. Morgan on cuts, a loss he avenged with a second-round knockout. Not quite four years later, he lost his title to Billy Backus on cuts. He was bleeding from cuts over both eyes, and bleeding badly over the left, when the fight was stopped in the fourth round.
Canastota's Backus was Carmen Basilio's nephew. The fight, which some say was stopped prematurely, was held in Syracuse, Backus's backyard. This was one of the great upsets of the 1970s. A few years earlier, Backus had retired on the heels of three straight losses, returning to the sport after being laid off from his job as a construction worker.
Napoles, a ladies man, had a reputation for being lax in his training. "He liked to observe the dawn at the end, not the beginning, of the day," wrote Tex Maule. But he trained fiercely for his rematch with Billy Backus who was a bloody mess when the referee interceded in the eighth round. In hindsight, said several reporters, Napoles didn't lose his title to Backus when they first met; he merely let Backus borrow it.
Napoles' propensity to cut prompted his management to reach out to Angelo Dundee who worked Napoles' corner in several big fights including the rematch with Backus. In his early days, before he established his bonafides as an elite trainer, Angelo was primarily known as an elite cutman. He acquired this reputation working with the aforementioned Basilio, one of the great bleeders of all time.
In February of 1974, Napoles moved up in weight to challenge Argentina's renowned middleweight champion Carlos Monzon. This was too big a reach for an aging fighter who had begun his career as a featherweight. The bout, held in Puteaux, a suburb of Paris, ended with Napoles sitting glassy eyed on his stool after six rounds.
There would be four more successful defenses of his welterweight title before it was sheared from him by England's John Stracey (TKO 6) in what would be his final fight. He finished 81-7 with 54 KOs.
In retirement, Napoles regularly attended WBC events even as his health deteriorated. In his end days, noted Robert Ecksel in an obit for the International Boxing Research Organization, he suffered from an assortment of maladies including diabetes, hypertension, Alzheimer's, and consumption. Moreover, in common with so many ex-boxers of an advanced age, his behavior had become increasingly erratic. "In his days of crisis he becomes impulsive and it's difficult to stabilize him," his wife Berta said in a 2017 interview with a Mexican paper.
Jose Angel "Mantequilla" Napoles died with his children and grandchildren at his side. Among the mourners at his memorial service were the family of the late, great Salvador Sanchez. Napoles had attended his memorial service; they were reciprocating. John Stracey sent a floral arrangement and a note that said it was an honor to have shared the ring with him.
May he rest in peace.
Check out more boxing news on video at The Boxing Channel  
To comment on this story in The Fight Forum CLICK HERE
Avila Perspective, Chap. 61: Puerto Rico vs Mexico and a Weekend Look-Ahead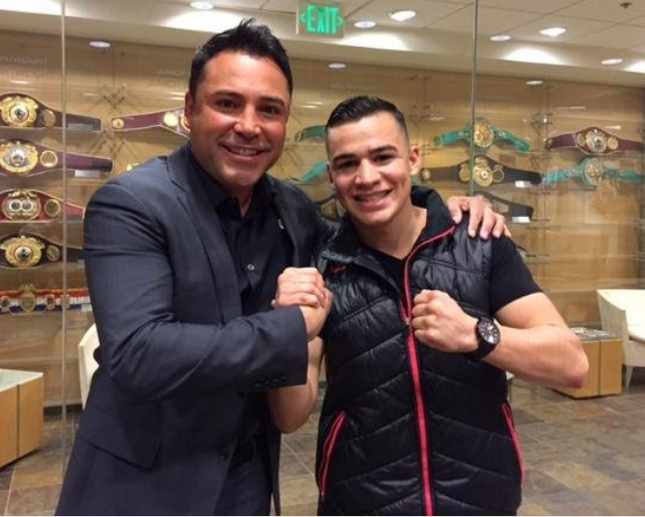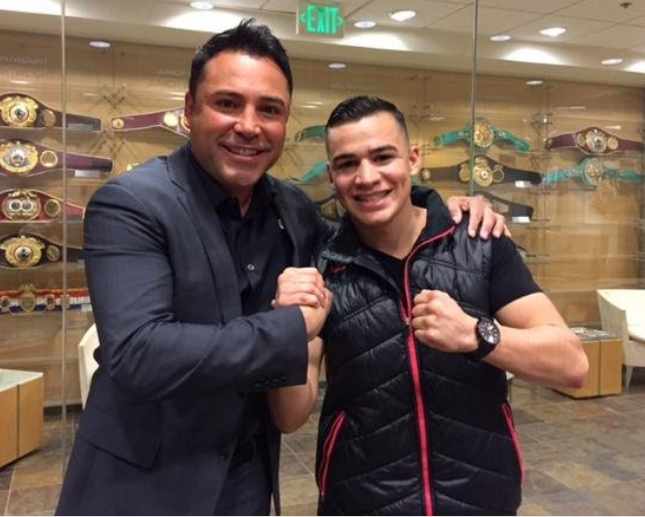 Southern California loads up with multiple fight cards this weekend.
It's Puerto Rico versus Mexico when Luis Feliciano (12-0, 8 KOs) meets Genaro Gamez (9-0, 6 KOs) in the main event at Fantasy Springs Casino on Thursday Aug. 22. It can be seen on RingTV.com and Facebook Watch via the Golden Boy Fight Night page.
"I know all about the rivalry," said Feliciano who trains in South El Monte, Calif. "I've heard about it all my life."
As long as I can remember, whenever you put standout Boricuas against standout Mexicans, it's like adding gasoline to a fire. Just stand back. This year alone two Puerto Ricans with world titles were tripped up by Mexican challengers.
But the opposite can happen just as easily.
The first time I actually saw this heated rivalry in action was back in 1981 when Puerto Rican great Wilfredo "Bazooka" Gomez met Mexico's equally great Salvador Sanchez in a featherweight duel in Las Vegas.
Gomez, at the time, was considered by many as the best fighter pound for pound. He walked into the Caesars Palace indoor arena with 32 consecutive knockouts in 32 wins. After fighting to a draw in his pro debut in Panama, he made sure that his fights did not end in a decision by brutally knocking out everyone in front of him.
Sanchez was the featherweight champion defending against Gomez who was moving up a weight division after cleaning out the super bantamweights. The Mexican fighter from the small farming town of Tianguistenco trained in Mexico City with several of the top fighters of his country. One of his teammates, Carlos Zarate, was wiped out by Gomez two years earlier by getting hit after the bell for a knockdown. He never recovered and it left ill feelings with Mexican fighters, including Sanchez.
The stage was set when they met on August 21, 1981, exactly 38 years ago today. Gomez walked in with a salsa band and Sanchez with a band of mariachis. Both bands dueled with each other. I laughed when I saw that.
Sanchez walked in as the underdog and the two warriors erupted at the opening bell. It was Sanchez who floored Gomez in the first round and looked like he would finish the Boricua. But Gomez got up and would not quit. Still, it didn't look like the Puerto Rican champion would make it through the second round. He did and more.
Both fighters exchanged punishing blows, daring the other to take each other's big shots. In one round they exchanged left hooks as if challenging the other to see whose punches were more powerful. Slowly the fight developed in Sanchez's favor, and in the eighth round the Mexican fighter connected with a combination and down went Gomez. Though Sanchez would win by knockout that day and go on to gain more victories against three more fighters, he would die in a car crash almost a year later in Mexico.
Gomez would go on to knock out several Mexican fighters, including Juan Meza, Juan Antonio Lopez, Roberto Rubaldino and then the coup de grace, the epic knockout win over Lupe Pintor. Gomez would go on to win featherweight and super featherweight world titles. But his fight with Sanchez further ignited the future battles between Puerto Rico and Mexico.
Here we are 38 years later and the wars between fighters from these two countries are still captivating.
Puerto Rico vs Mexico
Feliciano, 26, ironically trains in the heart of Mexican style boxing and is trained by Ben Lira. Though he was raised in Milwaukee, he has spent the past two years in Southern California getting familiar with the pressure style that Mexican fighters impose on their opponents. He's sparred and fought numerous times against all styles in California, New York and Puerto Rico.
"I feel I'm more than ready for this fight," said Feliciano recently at the South El Monte boxing gym. "Gamez is a good fighter and that's what I want to prove myself against, good fighters."
Gamez, 24, began his pro career as a super featherweight but grew into the lightweight and now super lightweight division. Despite the changes in weight divisions, the San Diego-based prizefighter remains undefeated. He had a strong amateur career and, despite the varying weight divisions, Gamez (pictured with his promoter Oscar De La Hoya) has shown good boxing skills and a sharp boxing IQ.
Both fighters are undefeated and eager to move to the next level. On paper it's a dead even fight. But you never know when Puerto Ricans fight Mexicans. It can end suddenly.
In a co-main event, Las Vegas-based Blair Cobbs (11-0-1, 7 KOs) meets undefeated Steve Villalobos (11-0-1, 9 KOs) of Mount Vernon, Washington in a 10-round welterweight clash.
Cobbs, a southpaw, has endured a virtual gamut of opposition and the Las Vegas-based fighter, originally from Philadelphia, has emerged unscathed. He signed with Golden Boy and continues to show improvement aside from natural toughness.
Others on the fight card are Mexico's Raul Curiel (6-0) fighting Alphonso Black in a super welterweight match and lightweights Kevin Ventura (10-0) battling Brian Gallegos (6-1) in a six-round bout. Several other fights are planned.
Carlos Zarate, the great Mexican bantamweight world champion, will be a special guest at the fight card. Zarate, who had 63 knockouts in 66 wins, will also be available for photos and autographs at 6 p.m.
Doors open at 4:30 p.m. Tickets start at $25.
Costa Mesa
On Thursday, Aug. 22, a Roy Englebrecht Events boxing card at the OC Hangar in Costa Mesa, Calif. features several young prospects including a middleweight showdown between Malcolm McAllister (9-3) and Rowdy Legend Montgomery (5-2-1) in the main event.
Others on the boxing card include Sergio Gonzalez, Jorge Soto, Israel Mercado, Mike Fowler and several others.
Doors open at 7 p.m. For more information call (949) 760-3131.
Corona
On Friday, Aug. 23, Thompson Boxing Promotions presents a summer outdoor event at Omega Products International. In the main event, bantamweight prospect Saul Sanchez (12-0) meets Edwin Rodriguez (10-5-1) in a 10-round fight.
Sanchez, 22, returns to the site of his last battle that took place this past May and ended in a knockout win for the Pacoima, Calif. prizefighter. He's trained by Joel Diaz and Antonio Diaz and has shown improvement in each of his fights since February 2016.
"I think it's great that I'm fighting in the same place as such great champions," Sanchez said. "I put in a lot of work for this camp to make sure I win convincingly. I know Rodriguez is looking to pull the upset, but it's not going to happen."
Rodriguez is a tough Puerto Rican who has toppled a couple of undefeated fighters and has never been knocked out. He also briefly held a regional title and has never been an easy foe for anyone.
A welterweight showdown pits Kazakhstan's Bobirzhan Mominov (10-0, 8 KOs) against Puerto Rico's Javier Flores (14-2, 12 KOs) in an eight-round fight.
Mominov, 27, fights out of Florida and his last fight was in Costa Mesa this past March.
Flores, 33, is a southpaw slugger who has fought some tough competition. It's an interesting welterweight matchup.
Others on the fight card that begins at 8 p.m. are heavyweight prospect Oscar Torrez, welterweight Luis Lopez and super featherweight Sebastian Salinas. For more information call (951) 737-7447.
Pico Rivera
Red Boxing International presents another lengthy boxing card at Pico Rivera Sports Arena on Saturday, Aug. 24.
In a lightweight headliner, Angel Flores (5-0, 4 KOs) risks his undefeated record against veteran Roberto Almazan (9-11, 4 KOs) in a six-round bout. Both Flores and Almazan previously fought at the outdoor arena located by the San Gabriel River.
A flyweight matchup pits Axel Aragon Vega (12-2-1, 7 KOs) against Giovanni Noriega (2-4-2) in a six-round fight. Vega, 19, fights out of Ensenada, Mexico and Noriega, 24, hails from Tijuana, Mexico.
Seven other pro bouts are scheduled on the fight card. Doors open at 5 p.m.
San Diego
Middleweights clash on a Roy Jones Jr. Boxing Promotions fight card on Saturday Aug. 24, at Viejas Casino and Resort in Alpine, Calif.
Connor Coyle (10-0) and Rafael Ramon Ramirez (21-4-2) meet in a 10-round middleweight contest. UFC Fight Pass will stream the fight card.
Coyle is an Irishman who now trains in Florida. San Diego's Ramirez is a fighter who actually fought at the Olympic Auditorium and left boxing for seven years before returning in 2013. He hasn't lost since losing at the now retired boxing venue in 2004.
Six pro bouts are scheduled for Saturday.
Fights to watch
Thursday Facebook Watch 5 p.m. Luis Feliciano (12-0) vs Genaro Gamez (9-0).
Fri. Showtime, 10 p.m. Shohjahon Ergashev (16-0) vs Abdiel Ramirez (24-4-1).
Sat. ESPN+ 9:30 a.m. PT Sergey Kovalev (33-3-1) vs Anthony Yarde (18-0).
Sat. DAZN 4 p.m. Juan Francisco Estrada (39-3) vs Dewayne Beamon (16-1-1).
Sat. UFC Fight Pass, 7 p.m. Connor Coyle (10-0) vs Rafael Ramon Ramirez (21-4-2).
Sat. Fox Sports1, 7 p.m. Brandon Figueroa (19-0) vs Javier Nicolas Chacon (29-4-1).
Check out more boxing news on video at The Boxing Channel  
To comment on this story in The Fight Forum CLICK HERE
An Eclectic Undercard Girds Juan Francisco Estrada's Hermosillo Homecoming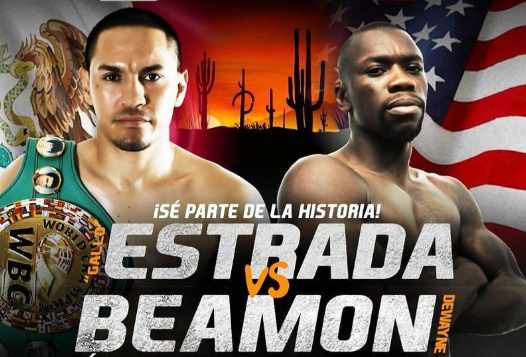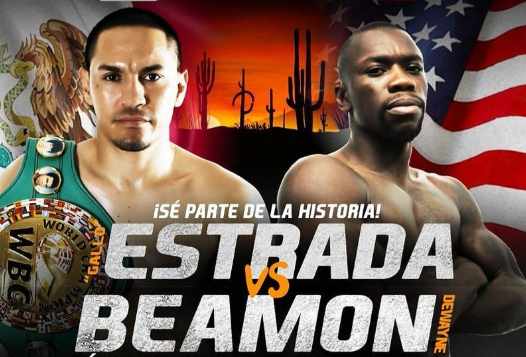 Juan Francisco Estrada: His Hermosillo Homecoming and an Eclectic Undercard
Eddie Hearn, the head of the boxing division of Matchroom Sport, the company founded by his father, sure does get around. Since entering into a joint venture with DAZN in May of last year, Hearn has widened his geographic scope. This weekend, Matchroom is in Hermosillo, Mexico, partnering with Mexican heavyweight Zanfer Promotions on a deep DAZN card headlined by a local man, WBC 115-pound title-holder Juan Francisco Estrada.
Estrada (39-3, 26 KOs) is widely considered the top fighter in his weight class. He's 13-1 since losing on points to Roman "Chocolatito" Gonzalez who was then undefeated and climbing the list of the world's top pound-for-pound fighters. The lone defeat was to Chocolatito's conqueror, Srisaket Sor Rungvisai (aka Wisaksil Wangek), and Estrada avenged that setback in his last outing, winning the WBC belt to become a title-holder in a second weight division.
The challenger, Dewayne Beamon (16-1-1, 11 KOs), hails from Goldsboro, North Carolina. He had 11 of his first 12 fights in the Tar Heel State, the other in neighboring Virginia, and fought his last six fights in Mexico. He's 34 years old.
Beamon certainly hasn't done enough to warrant a shot at a world title and hailing from North Carolina is a knock against him. North Carolina cranks out about as many good pro boxers as North Dakota cranks out good pro basketball players, which is to say hardly any at all. In common with several other states, North Carolina has become a feeder lot, a place where boxers are fed soft touches to pad their records and make them palatable as opponents for pugilists higher-up in the food chain. But having said that, we have a nagging suspicion that Beamon will make things interesting.
Beamon excelled in football and basketball at a small college in Virginia that has since dropped its football program, impressive for a five-foot-four fellow whose playing weight was somewhere south of 140 pounds. The son of a minister, he came to boxing late because his parents were opposed to it and as an amateur he was good enough to advance to the National Golden Gloves tournament. His curious nickname, "Stop Running," dates to his amateur days and was a nod to the fact that none of his opponents were willing to stay in the pocket and trade punches with him.
The aforementioned Sor Rungvisai is also under contract to Matchroom/DAZN. A win by Estrada is expected to propel him into a rubber match with the Thai. Their previous fights were highly entertaining and a third meeting would be welcomed with raves by serious boxing fans.
– – – –
Notable British boxers Liam "Beefy" Smith and Jono Carroll and hot heavyweight prospect Filip Hrgovic are also on the card.
Liverpool's Smith, one of four fighting brothers (the youngest, Callum Smith, just may be the best 168-pound fighter in the world) has lost only twice in 30 starts, both coming in world title fights, the first with Canelo Alvarez and the second with Jaime Munguia. He is matched against Mexican veteran Mario Alberto Lozano (33-9, 24 KOs) who went the distance in a 10-round fight with Jermell Charlo in 2014.
Jono Carroll (16-1-1, 3 KOs) made a lot of new fans in his U.S. debut in March when he battled defending IBF 130-pound champion Tevin Farmer hammer-and-tongs in Farmer's hometown of Philadelphia.
This was a match between two southpaws, neither of whom was known as a hard puncher. On paper, it figured to be boring, but au contraire it was a feisty squabble in which the combatants threw a combined 2,050 punches according to BoxRec, 1,227 by Carroll. When the smoke cleared, Farmer won a close but unanimous decision, after which he reportedly took Carroll along for a post-fight meal, a Philly cheesesteak, natch.
The heavily bearded Irishman, who made his pro debut in Australia, is an interesting character. It figures that he will have a less strenuous fight in Hermosillo where he is matched against Mexican journeyman Eleazer Valenzuela (20-11-4, 16 KOs).
Filip Hrgovic (8-0, 6 KOs) needs to be busier. Although he has a far stronger amateur background than fellow young guns Daniel Dubois and Efe Ajagba, they have surpassed him in terms of name recognition.
The six-foot-six Croatian, who trains in Miami, needed only 60 seconds to dispatch Gregory Corbin in his U.S. debut in May. On Saturday, he opposes Mario Heredia (16-6-1, 13 KOs) who stands 5-foot-10 and carried 275 pounds in his last fight against Samuel Peter in Atlantic City. He earned this assignment by defeating Peter, winning an 8-round split decision.
"After his countryman Andy Ruiz's win and his win in his last fight against Samuel Peter, (Heredia) surely has the wind in his sails," Hrgovic told a reporter for a Croatian paper.
Hrgovic will take the wind out of his sails.
For some folks, the 10-round junior welterweight contest between Shakhram Giyasov (8-0, 6 KOs) and Darlys Perez (34-4-2, 22 KOs) is the most intriguing match on the card.
Columbia's Perez, a former interim WBA lightweight title-holder, has lost two of his last three, late stoppages at the hands of Luke Campbell and Maxim Dadashev, but before that he out-fought future super lightweight titlist Maurice Hooker in a bout that was confoundingly scored a draw. Perez is definitely a step up in class for the fast-rising Giyasov, a silver medalist for Uzbekistan at the 2016 Olympics.
Check out more boxing news on video at The Boxing Channel  
To comment on this story in The Fight Forum CLICK HERE