A Logbook of Boxers Behaving Badly…Really, Really Badly!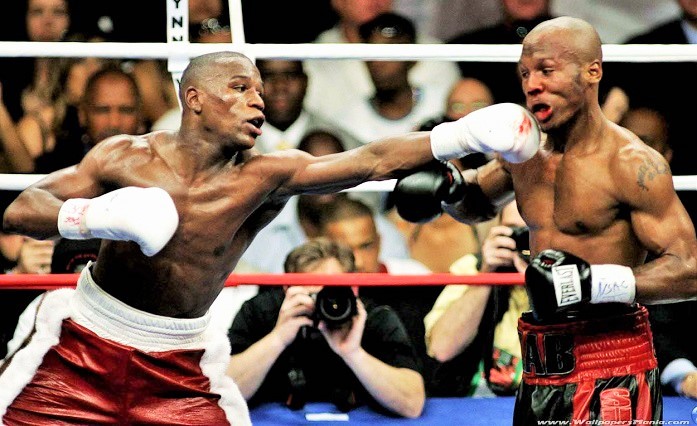 This isn't about a fighter biting off part of his opponent's ear, nor is it about saying, "no mas." Those incidents have been well-vetted. This is about lesser known and in some cases more reprehensible incidents in which certain fighters behaved in a manner at odds with the standard set by the thousands of fighters who boxed before them.
Tony Anthony (1984) "The Blindside"
In November 1984, Detroit's "The Fighting Schoolteacher," Tony Anthony (16-2), took out heavy-handed Mike "Hercules" Weaver with a crunching left hook. A stunned Weaver sagged to the canvas like he had been sapped. The shocking ending came in a fight at the Riviera Hotel and Casino in Las Vegas. Mike was done. But then, so was "The Schoolteacher."
The punch, which hit the defenseless Weaver in the back of the neck, landed after the bell had sounded ending round one as Weaver, having been dazed by a legal punch that landed at the bell, wandered back to the wrong corner.  School ended early for Tony as he was summarily DQd. The stunned crowd hooted and howled as Tony lamely tried to explain that he did not hear the bell.
Some years later, the "Harlem Hammer," James Butler, would take this scenario to a more horrific level when he slugged defenseless Richard Grant at the Roseland Ballroom in New York City.
The Harlem Hammer (2001) "Cuff him!, Cuff him!, Cuff him!"
"He hasn't been able to eat since the fight…I've never seen anyone get hit with a punch like this, blood squirting out of his mouth. He looked like he was dead."— Promotor Jimmy Birchfield
One of the very worst losers in boxing history was James "The Harlem Hammer" Butler when he sucker-punched Richard Grant following their 10-round bout. The heavily bleeding Grant, who had just upset Butler, winning a unanimous decision, received 26 stitches, his jaw had been injured, he had some loose teeth and he later experienced severe headaches. Butler had used his bare hand.
As the crowd (with 500 police officials attending) chanted "Cuff him!; cuff him!; cuff him!," Butler was arrested and arraigned the next day on a second-degree assault charge for which he served four months in jail.
This was a precursor to a subsequent and unimaginable tragedy in 2004 in which Butler bludgeoned to death Sam Kellerman (brother of Max), a sportswriter who had befriended him. He murdered Kellerman with, yes, a hammer.
This entire sordid affair is one of the lowest points in boxing history with long-reaching implications. Every list has a "worst," and this incident is it for this list.
Zab Judah (2001 and 2006) "It's a Family Affair"
2001
When the undefeated and cocky Judah met the undefeated and humble Kostya Tszyu in November 2001, he said, "Tszyu's style is made for me…He's strong, stands up straight and comes forward. His style is like Swiss cheese – full of holes." Unfortunately, Zab never had time to find those holes as Tszyu caught him with a perfect right hand in the second round and the famous "Chicken Dance" ensued, leading referee Jay Nady to waive it off. Zab then lost it (no pun intended) and went after Nady, first by throwing a stool at him and then holding his glove under Nady's throat. It was uncomfortable for Nady and uncomfortable to witness.
2006
Later, Zab was involved is still another unseemly affair. In a fight tainted by a 10th-round brawl, Floyd Mayweather Jr. won a 12-round UD against Judah in April 2006 in Las Vegas in front of a near-sellout crowd of over 15,000 screaming fans. With seconds remaining in the 10th round, all hell erupted in the ring after Judah fouled Mayweather with a low blow. All of a sudden, it became a family affair. Mayweather's trainer and uncle, former world champion boxer Roger Mayweather (who had predicted that something like this might occur) jumped in the ring and went after Judah. Zab's father and trainer, Yoel Judah, then went into the ring from the other corner. Others also rushed into the ring before order was restored. Judah, his father, and Roger Mayweather were all fined and had their boxing licences revoked for one year.
 Luis Alberto "El Mosquito" Lazarte (2012) "Riot Time in Argentina"
 Lazarte had a record of 49-10-2 and was a former IBF light flyweight world champion when he took on the young Filipino John Riel Casimero with an interim world title at stake. However, four of his losses had come by way of disqualification, two in world title fights. Well known for his dirty tricks, Luis "El Mosquito" Lazarte was one dirty Mosquito and in this fight he reached a new level of loathsomeness.
"Lazarte tried to bully his way through Casimero's defense from the start," wrote Philippine Star reporter Joaquin Henson. "He bit the Filipino's shoulder twice, butted, elbowed, threw rabbit punches and held his head down while belting out sucker blows. A point was deducted from Lazarte's scorecard in the sixth for repeated butting."
Casimero bent the rules too and didn't help matters by gloating. In the ninth he knocked down Lazarte twice and was battering Lazarte in the 10th when the referee Eddie Claudio stopped the fight. This ignited a full-scale riot. Here's how Dan Rafael reported it: "As (Claudio) was stopping the bout, spectators at ringside began throwing debris into the ring and eventually it became a full-scale riot — the worst boxing has seen since one erupted at New York's Madison Square Garden in 1996 after heavyweight Andrew Golota was disqualified for repeatedly hitting Riddick Bowe below the belt in the first of their two fights."
This ugly scene, which is on You Tube, has to be seen to be believed. The liquored-up pro- Lazarte crowd went bonkers and threw drinks, empty bottles, scores of chairs, chains, and other debris into the ring hitting Casimero and his cornermen who then wisely hid under the ring for some 30 minutes. It seemed like every chair in the house was in the ring.
 Worse than his infractions was what "El Mosquito" said to Claudio as he was being deducted a point in the sixth round: "Do you want to make it out of here alive?"
Later IBF President Daryl Peoples wrote "There is one measure that we are taking into our own hands and that we will enforce,…As a result of Luis Lazarte threatening the life of referee Eddie Claudio while receiving a points deduction in the sixth round, Lazarte is banned from being involved in any capacity in any IBF-related fight that takes place in Argentina or around the world." But like many suspensions this one last only 29 months. El Mosquito fought four more times before retiring in 2015 with a 52-12-2 record–and a likely place in Boxing's Virtual Hall of Shame.
Andrew Golota (1992-2013) "Boxing is 10% Physical and 90% Mental,"
Headbutting, biting and elbowing, the Pole from Chicago by way of Warsaw became known as the "The Foul Pole" and actually became a serial quitter of sorts as he took the DQ route against Riddick Bowe twice and quit against Michael Grant and Mike Tyson. Mental meltdowns were not uncommon for this man who possessed solid talent (41-9-1) that he went and squandered with his lack of stability in the ring. When someone says "boxing is 10% physical and 90% mental," Golota quickly comes to mind.
"Vicious" Victor Ortiz also comes to mind given his documented serial-like propensity to quit.
Juan Manuel Lopez (2012) "Accident Waiting to Happen"
Juanma's post fight behavior, winning or losing, has been bizarre on more than one occasion. However, after he lost in a tremendous battle with Orlando "Siri" Salido for the second time, a groggy Lopez whined during the  post-fight interview and accused referee Roberto Ramirez and his son Roberto Ramirez Jr (who was the third man for the first Salido-Lopez fight) of having gambling problems. (Of course, he might still have been on Queer Street while being interviewed by the ever-opportunistic Jim Gray.)
Gray went on to induction into the IBHOF while the often concussed Lopez remains a possible accident waiting to happen if he continues to box.
Can you think of other really bad losers?
Ted Sares is one of the world's oldest active power lifters and Strongman competitors and plans to compete in at least three events in 2019. He is a lifetime member of Ring 10, and a member of Ring 4 and its Boxing Hall of Fame. He also is an Auxiliary Member of the Boxing Writers Association of America (BWAA).
Check out more boxing news on video at The Boxing Channel
To comment on this article in The Fight Forum CLICK HERE
Avila Perspective, Chap, 263: Regis Prograis and Devin Haney target San Francisco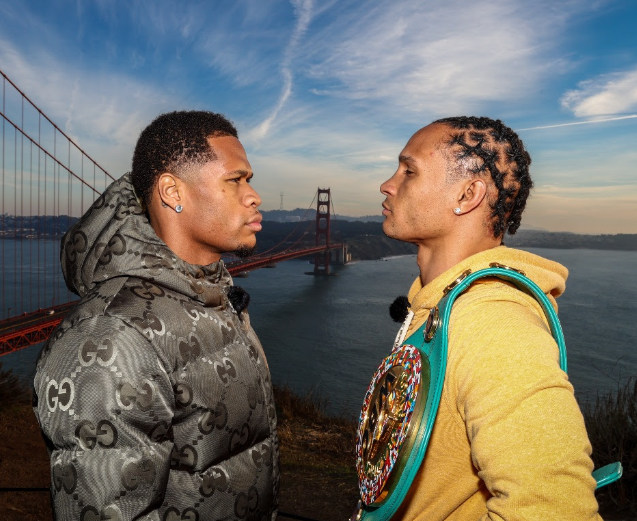 Avila Perspective, Chap, 263: Regis Prograis and Devin Haney target San Francisco
Back in the 60s San Francisco was home to Flower Children, free love and open concerts.
Not today.
Now it's more cauliflower ears, gentrification and professional fighting.
Welcome to San Francisco and welcome to the battle between WBC super lightweight titlist Regis Prograis (29-1, 24 KOs) and former undisputed lightweight champion Devin Haney (30-0, 15 KOs) on Saturday Dec. 9, at the Chase Center.
DAZN pay-per-view will stream the Matchroom Boxing card that includes Ebanie Bridges versus Miyo Yoshida.
It's been a long time since San Francisco hosted a big-time event like this. Back in the 1890s until the 1950s the Golden Gate city was a leader in prize fighting. Gentleman Jim Corbett, Abe Attell, and Willie Ritchie, among others, were world champions from the city back more than 100 years ago.
I even have a relative who lived and fought in San Francisco from 1915 to 1930 among other cities. It's good to see the bay city back hosting pugilism.
Prograis and Haney are kind of throwback fighters.
The challenger Haney has that classic smooth boxing style that kind of reminds me of the great Sugar Ray Robinson. He doesn't have that shocking power that enabled Robinson to dominate the welterweight and middleweight divisions during the 40s and 50s, but he's smooth.
The champion Prograis hails from New Orleans and kind of reminds me of Aaron Pryor, a beast of the super lightweight division during his heyday in the 70s and 80s. Who can forget Pryor and Alexis Arguello's two epic battles? Today's champion has some of those fierce qualities of Pryor.
Mix them together and what will we get?
Prograis, 34, has been put on the back-burner for years after losing a very close battle to Scotland's Josh Taylor in 2019. No other world titlist wanted to risk facing the native of New Orleans who left due to Hurricane Katrina. He's fast, fearless, has a good jaw and cracks hard.
"I'm going to hurt that boy," says Prograis with dead seriousness.
Haney, 25, was born in San Francisco and lived across the bridge in Oakland until the age of 14 when he moved to Las Vegas. Due to his age, he began his pro career in Mexico. Ten of his pro fights took place in cantinas, small arenas and gymnasiums against unknown but dangerous fighters. When he turned 18, he ventured back home and has remained undefeated with his blend of stylistic boxing and athleticism.
"Regis is going to be trying to knock me out and that's exactly what I need him to be trying to do," said Haney who seeks to add a super lightweight division title to his resume. "I'm going to be stronger and faster than ever. I'm going to dominate him."
Throughout the media week, Haney and crew have been badgering and taunting the current champion Prograis. Is that a good idea?
"I'm going to hurt that boy," Prograis reiterated.
Amanda abandons WBC
Puerto Rico's Amanda Serrano, the undisputed featherweight world champion tossed aside the WBC featherweight title because the organization refuses to budge on its two-minute rounds for women's boxing.
"If a sanctioning body doesn't want to give me and my fellow fighters the choice to fight the same as the men, then I will not be fighting for that sanctioning body," the seven-division world champion stated.
"The WBC has refused to evolve the sport for equality. So I am relinquishing their title," said Serrano, the first ever undisputed featherweight world champion.
How many other WBC titlists will follow her lead?
Already Mikaela Mayer has asked for three-minute rounds in her upcoming match with Natasha Jonas. Both publicly said they want three-minute rounds. Will the promoter for BOXXER fulfill their request?
So far, it's really only been the WBC and various promoters who keep women at two-minute rounds.
Serrano has lit the match.
La Cobra in Long Beach
Super flyweight contender Adelaida "La Cobra" Ruiz (14-0-1) and Mexico's Mayela Perez (19-26-4) meet eight rounds at Thunder Studios in Long Beach, Calif. on Saturday Dec. 9. The Los Angeles fighter is one of the best kept secrets in pro boxing.
Ruiz is one of those fighters that the elite vividly know about her abilities and take a pass. She is the interim super flyweight titlist, which means she is the top ranked super flyweight without a world title.
PBC on Amazon
Premier Boxing Champions with its abundance of stars such as Jermell Charlo, David Benavidez and Errol Spence Jr. just signed a multi-year deal with Amazon Prime Video to feature its more than 150 fighters on the media platform, it was announced on Thursday, Dec. 7.
Showtime announced last month that it was ending its broadcasts of boxing this year. It had been 37 years and included some of the most historic fights ever witnessed. That has ended.
Amazon stated it will be streaming boxing in 2024.
Fights to Watch
Sat. DAZN pay-per-view 5 p.m. Regis Prograis (29-1) vs Devin Haney (30-0); Ebanie Bridges (9-1) vs Miyo Yoshida (16-4); Andy Cruz (1-0) vs Jovanni Straffon (26-5-1).
Sat. ESPN 7 p.m. Robeisy Ramirez (13-1) vs Rafael Espinosa (21-0).
To comment on this story in the Fight Forum CLICK HERE
Seasons Beatings from Philly where Local Fighters of Note are in Action This Weekend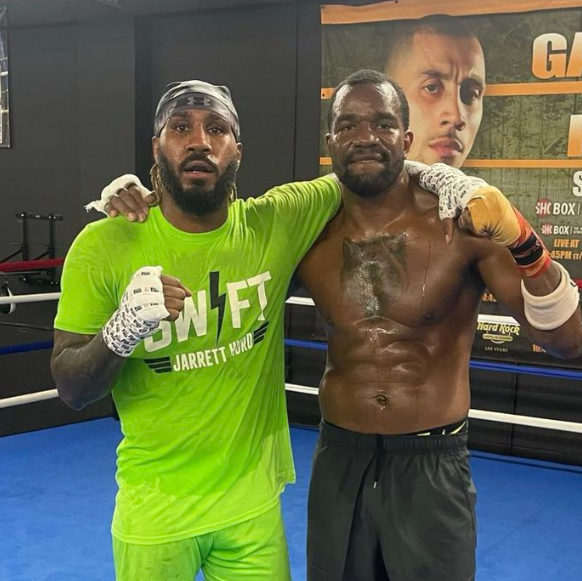 Seasons Beatings from Philly where Local Fighters of Note are in Action This Weekend
Tomorrow night (Friday, Dec. 8) begins a nice stretch of live boxing in the Philadelphia area after a relatively quiet fall schedule. These shows will wrap a bow on the 2023 fight schedule for the Delaware Valley with a slate of shows already scheduled for the early part of the upcoming new year.
This sudden boom, well overdue, is good for the Delaware Valley, for its fighters and its fight fans. So, while these shows aren't large-scale, they are a great way for fight fans to learn about fighters they may see competing on those larger shows in the future.
Let's look at what exactly fans are in for with the final shows of 2023.
Friday, December 8th – Wind Creek Events Center, Bethlehem, PA (Kings Promotions)
Jesse Hart (29-3) vs. Jeyson Minda (14-7-1) tops a massive 11-fight card. For years now, Marshall Kauffman's Kings Promotions has put on successful shows in the Philadelphia region. Not only do they hit the mark from a commercial standpoint, but his shows always have entertaining fights where the result could go either way and this show should be no different.
Jesse Hart (pictured with Jarrett Hurd) finds himself somewhat in limbo in the sport. Staying active and keeping his tools sharp is crucial for Hart to continue to keep his name out there and work his way back into the rankings.
A powerful fighter who often finds himself in engaging battles, Hart's three defeats happened against only two fighters — Gilberto Ramirez (twice) and Joe Smith, both former world champions. Since his last setback in 2020, Hart has won three fights on the local scene while enduring some setbacks outside of the ring due to hand injuries. Released from his contract with Top Rank, Hart finds himself in the position where his name and pedigree (he's the son of former middleweight standout Eugene "Cyclone" Hart) coupled with a string of quality victories could open the door to another crack at a marquee name in the super middleweight or light heavyweight division.
Former super welterweight king Jarrett Hurd (24-3) takes on Tyi Edmonds (14-5). In his most recent fight back in March, Hurd returned to the ring after a long absence and was shockingly stopped in the tenth round by Armando Resendiz.  Against Edmonds, Hurd looks to prove that he still has elite-level abilities as he too tries to work his way back to the top. A much-needed victory would start that process while a third defeat in a row, especially if it's physically taxing, would all but mark the end of having his name mentioned anywhere near the division's best.
Julian Gonzalez (11-0-1) is a talented Kings Promotions fighter who packs a punch, especially for a super featherweight. The 22-year-old Reading, PA native continues his growth against Texas journeyman Juan Antonio Lopez (17-15-1). If successful, Gonzalez will set himself up for a bright 2024 that should see him face quality fringe contenders as well as other prospects which will lead to bigger fights down the road.
Saturday, December 9th – Showboat Hotel, Atlantic City, NJ (Champions Sports and Entertainment)
Philadelphia fan favorite Joey "The Tank" Dawejko (26-10-4, 14 KOs) is staying busy in the twilight of his career. He's 3-0 thus far in 2023 which includes two exciting victories over Colby Madison (their first fight, a bruising tiff, will most likely be the 2023 Philadelphia Fight of the Year). On Saturday he returns to the ring to defend his WBC USA heavyweight title in an 8-round battle vs. Jesse Bryan (21-7-2, 16 KOs) of Jefferson City, Missouri. This fight headlines a nine-bout show by CSE which is trying to revive boxing on the boardwalk.
In the co-main, Glassboro, NJ native Derrick Webster (29-4-1) will take on the always durable Cleotis Pendarvis (22-19-2) in an 8-round battle of super middleweights.
Liverpool, NY super lightweight Bryce Mills (13-1, 4 KO) looks to add to his 7-fight winning streak when he battles the durable Tackie Annan (15-10) in a fight scheduled for six rounds. Mills has continued to grow his fan base in the northeast by taking part in action-packed fights from the opening bell. His fans tend to travel well and Saturday looks to be no different as a large contingent of his fans are expected to turn up in Atlantic City to support their young charge. It also helps that Mills, like Dawejko, has teamed up with Hall-of-Fame promoter J. Russell Peltz to help guide his professional career.
Edward Donovan (7-0), a super welterweight prospect from Limerick, Ireland, puts his undefeated record on the line when he battles tough Jetter Burgos (6-1, 5 KO) from the Bronx, NY. Puerto Rican lightweight Joey Borrero (11-1, 9 KO), along with super middleweight prospect Cali Box (2-0) from Franklin Township, NJ, will appear in separate fights.
Date TBD– 2300 Arena, Philadelphia, PA (R&B Promotions)
Tevin Farmer (32-5-1) and Patrick Okine (21-6-2) were slated to meet in the main event last Friday, Dec. 1, on a show at the always-fun 2300 Arena. At the last minute, the show was postponed. An e-mail announcing the unfortunate postponement stated that the show would be rescheduled soon. While a new date has yet to be locked in, all signs point toward the show coming to fruition at the close of 2023 or early in 2024.
A former IBF world super featherweight champion, Tevin Farmer was set to make his third appearance of 2023 as he continues to shake off the ring rust that formed after a much-needed break and continue his push toward becoming a two-time world title-holder. It's crazy to think, but it's already been more than three full years since Farmer lost his title to Jojo Diaz in January of 2020.
Farmer, who had a late start in the sport, turned pro without the glitz and glamour that accompanies a highly decorated amateur, but fought his way to the top, beating the odds to achieve his life's dream of championship glory. His break from the sport following his defeat to Diaz was needed to reenergize him from both a physical and mental standpoint.
In Okine he will find himself in the ring with a sturdy opponent that has faced some of the top contenders in and around the lightweight division. "I wanted Tevin [Farmer] to stay active and keep sharpening his tools and Okine provides that opportunity for him," stated Alex Barbosa, the promoter/matchmaker. "Okine is always tough and comes to win, which is just what Tevin needs at this point of his career."
With the lightweight division having had a changing of the guard at the top in terms of the championships, Farmer, 33, just may get that second chance at the top of the mountain. And if he continues to stay active while racking up solid victories, it may come sooner rather than later.
To comment on this story in the Fight Forum CLICK HERE
The IBHOF Class of 2024 includes Ricky Hatton, Michael Moorer, and Ivan Calderon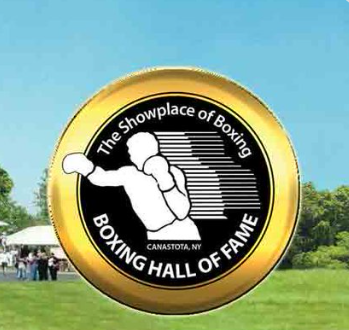 The IBHOF Class of 2024 includes Ricky Hatton, Michael Moorer, and Ivan Calderon
The International Boxing Hall of Fame and Museum in Canastota, New York, has unveiled its newest class of inductees. The Class of 2024 includes Ricky "The Hitman" Hatton, Michael "Double M" Moorer, Ivan "Iron Boy" Calderon and Diego "Chico" Corrales (posthumous) in the men's Modern category; Jane "The Fleetwood Assassin" Couch and "La Guerrera" Ana Maria Torres in the Women's modern category; trainer Kenny Adams, manager Jackie Kallen, and publicist Fred Sternburg in the Non-Participant category; journalist Wallace Matthews and broadcaster Nick Charles (posthumous) in the Observer category; Luis Angel Firpo (posthumous) in the Old Timer category and Theresa Kibby (posthumous) in the women's Trailblazer category.
The inductees will be formally enshrined during the annual Hall of Fame Induction Weekend. The 2024 event, a four-day jamboree, commences on Thursday, June 6.
The IBHOF is located at Exit 34 of the New York Thruway. Hours of operation are Monday-Sunday 10 a.m. to 4 p.m.
Biographies on the Class of 2024 can be found on www.ibhof.com
Fred Sternburg was previously honored with the Marvin Kohn Good Guy Award by the Boxing Writers Association of America, an honor bestowed upon him in 2004. Rick Folstad interviewed Sternburg for a story that appeared on these pages in December of 2005.
To comment on this story in the Fight Forum CLICK HERE