Anton Raadik — Seconds Away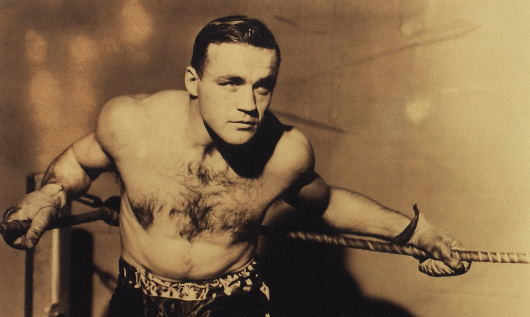 WIKIPEDIA states that Anton "The Rampaging Estonian" Raadik was the most famous Estonia-born middleweight boxer of the 1940's and 1950's, but how many Estonian boxers could there have been back in the day or at any time for that matter?
Whatever the case, after a successful amateur career (he reportedly won 118 of 130 amateur fights) and after some early bouts in Europe, he moved to the multi-ethnic confines of Chicago where he gained great popularity among the Estonians and others from northern European countries.
The Estonian, who was a stalker and boxer/puncher (especially to the body), fought during a time when boxers treated their work as a craft. They did not resort to fancy trunks, music introductions, theatrics, pyrotechnics, manufactured anger at weigh-ins, large entourages, or inane belt waving. Main event boxers, wearing long unmarked robes, nodded modestly to the crowd when introduced in the manner of the great Joe Louis. They were serious- looking men with equally serious cornermen ready to do their job.
New York City's Joey LaMotta was 32-2-2 when Anton (11-3) beat him at Wrigley Field in Chicago in 1946. Anton was very active that year, having fought 12 times, but Joey had fought an incredible 28 times in 1945 alone amassing a record of 26-1-1. It was a nice scalp for Raadik, but brother Jake LaMotta (61-10-3) proved to be a tougher nut to crack as Raadik lost a UD just three months later in the vast Chicago Stadium. He bounced back with a stoppage win over popular Anton Christoforidis in 1947, again at the Chicago Stadium, and the legendary "Christo the Fisto" (the first Greek to become a world boxing champion) retired afterwards. Still another great win on Raadik's resume.
As a testament to Raadik's popularity, he was the main attraction on most of the shows on which he fought and it was not uncommon for thousands of fans to attend a Raadik bout.
The next two fights were losses at the hands of Georgie Abrams and Al Hostak, two very high profile boxers, but "The Rampaging Estonian" avenged the Abrams defeat by savagely stopping Georgie in 1948 at the International Amphitheater in Chicago. Like Christoforidis, Abrams retired after the loss.
Cerdan vs. Raadik (1947)
This was Anton's career-defining fight. No one expected the tough-as-nails Estonian to give the great Marcel Cerdan (101-2 at the time) much trouble and those expectations were met as the "Casablanca Clouter" had his way for the first nine rounds, easily out-boxing Raadik. But then a shocking turn of events occurred as Cerdan began to tire in the 10th and Raadik, sensing his chance, raged after Cerdan as he lived up to his own nickname. Here is what eloquent Mike Casey had to say about this fight in a 2013 article for Boxing.com titled "Play it Again Sam, The Magic of Marcel Cerdan":
"…, every great fighter has a few bad nights and Marcel most certainly had one of his in his next outing. It wasn't bad at all for the first nine rounds against the rugged and dangerous Anton Raadik, memorably described by one reporter as a 'rampaging Estonian.' Raadik did indeed rage, but Marcel raged more to carry a comfortable points lead into the tenth and final round at the Chicago Stadium.
"Then the gods gripped hold of the rug under Cerdan's feet and gave it an almighty tug. Raadik began to catch Marcel with head punches. Repeatedly so. Worryingly so. Cerdan's American trainer, Lew Burson, must have felt his stomach bouncing off his shoes. It had to happen and it did. A right from Raadik knocked Cerdan down and very nearly through the ropes. Marcel jumped up right away but couldn't get out of the firing line as his hunter surged forward, firing a combination of punches. Cerdan was driven around the ring and decked again for a count of four. Raadik saw his chance of glory and moved in to grab it with both hands. Backtracking into a trap of his own making, Cerdan was corralled in a neutral corner as Anton let rip with all he had. A left-right combination caused Marcel to bounce off the ropes and fall for the third time.
"A less rugged fighter would probably have gone under at that point, but the Frenchman was back on his feet after a "five" count. The bell sounded to end the fight and a dazed Cerdan trudged back to his corner. Manager Lew Burson cradled him in his arms and cried on his shoulder….."
On September 21, 1948, Cerdan would snatch the world middleweight title from Tony Zale in Jersey City, but his path to that glorious moment would have been arguably blocked had his fight with Anton Raadik lasted just a few more seconds.
Bell vs. Raadik (1948)
Going into this one, Raadik by now had fought the likes of Rhode Island's great Ralph Zannelli (81-33-7 at the time), Abrams (twice), Christoforidis, Jake and Joey LaMotta, Carl "Bobo" Olson, Steve Belloise (90-11), Danny Nardico, Harry "Kid" Matthews (twice), Sonny Horne (twice), and Robert Villemain.
His opponent, slick Tommy Bell, fought from 1942-1951. His resume included a who's who of fighters: California Jackie Wilson (twice), Sugar Ray Robinson (twice), Jake LaMotta (three times), Al Hostak, Steve Belloise, Fritzie Zivic (157-65-9 for an astounding total of 231 fights), and Cecil Hudson. The combined won-lost record of Tommy opposition was astounding.
These were two tough hombres.
Bell, who had lost a split decision to Kid Gavilan in his most recent bout, was a slight favorite. During this brutally humid Chicago night at Marigold Gardens amidst the smell of cheap cigars and expensive perfume, cash was changing hands at a fast pace.  As the boxers emerged from their dressing rooms, the raucous fans were up and howling. This writer was one of them as he was witnessing his first live fight.
From the opening, Raadik began stalking Bell but couldn't catch him. Tommy kept Raadik off of him with neat jabs, a slick defense, and good foot movement . But just as the fans became restless and began to boo, the Estonian unleashed a series of loud, crunching body shots that slowed Bell down. Raadik jumped on Tommy in the ninth again, attacking viciously to the body. Then Anton, a fighter with a solid ring IQ, went upstairs when Bell's arms sagged and fired a series of malicious blows to Bell's head that forced Tommy to one knee. When a bleeding Bell got up, he fell backward into the ropes and it was over.
When Raadik winked at this writer from the ring as his hand was being raised in victory, a chill went down the boy's spine. He was hooked and has been feeding his now 70-year addiction ever since.
Tommy Bell would go on to close his career with a 53-29- 3 slate, losing 12 of his last 15, mostly on points. His last fight was a six-round TKO loss to Pierre Langlois in Paris.
Raadik boxed until 1952, losing far more than he won while fighting such top-level opponents as Carl "Bobo" Olson, Robert Villemain, and Harry (Kid) Matthews. Losing 13 of his final 15 — his last to rugged Garth Panter in Boise, Idaho by 10-round UD– Anton finished with a deceptive record of 37-25-1.
Anton Raadik passed away in Chicago in 1999 at the age of 82.
Ted Sares is a lifetime member of Ring 10, and a member of Ring 4 and its Boxing Hall of Fame. He also is an Auxiliary Member of the Boxing Writers Association of America (BWAA). He is an active power lifter and Strongman competitor in the Grand Master class and plans to compete in 2019.
Check out more boxing news on video at The Boxing Channel
To comment on this story in The Fight Forum CLICK HERE
Joseph Parker vs. Junior Fa Has Marinated into a Kiwi Blockbuster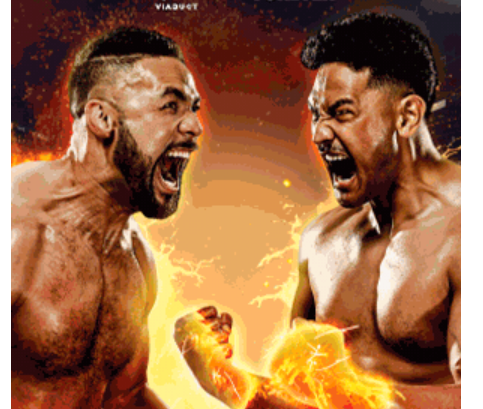 The upcoming fight between Joseph Parker and Junior Fa at a 12,000-seat arena in Auckland is well-marinated. "Momentum is slowly building," wrote New Zealand sports journalist Liam Napier way back in September of 2016. The promoters think the revenue from pay-per-view (it's on DAZN in other countries including the U.S. and UK) may set a new benchmark for a fight in New Zealand between domestic rivals, breaking the record set in 2009 when heavyweights David Tua and Shane Cameron clashed in Hamilton.
There was a time when Joseph Parker was looked upon as the third-best heavyweight in the world behind only Anthony Joshua and Deontay Wilder. Back-to-back losses to Joshua and Dillian Whyte (and the return of Tyson Fury) knocked him down several pegs.
Parker (27-2, 21 KOs) has won three straight inside the distance since the setback to Whyte, but against soft opposition, namely Alexander Flores, Alex Leapai, and Shawndell Winters. This is the same Alexander Flores that would go on to get stopped in 45 seconds by Luis Ortiz. The veteran Leapai and the mysterious Winters were both 39 years old when Parker fought them.
Junior Fa (19-0, 10 KOs) has been inactive since November of 2019 when he won a lopsided 10-round decision over Devin Vargas. That bout was in Salt Lake City where Fa had something of a homefield advantage.
Parker vs. Fa was originally slated for Dec. 11, but Fa backed out because of a health issue, a blood disorder that made him sluggish and required surgery. The particular ailment — presumably it had a name — and the type of surgery performed were never revealed to the media. (Apparently New Zealand has very stringent health privacy laws.) However, the word is that Fa is completely recovered and fully fit to go 12 hard rounds if necessary.
Junior Fa is bigger than Joseph Parker, customarily carrying about 260 pounds on his six-foot-five frame, and although he's less experienced at the pro level, he's the older man by 27 months. Fa delayed the start of his pro career to start a family. During the hiatus, he worked for a company that manufactured doors and windows.
This will be their fifth meeting. They locked horns four times as amateurs and the series is tied at 2-2.
That's part of the intrigue, to see who can break the deadlock. The ethnicity factor adds relish. Parker's ancestry is Samoan, Fa's is Tongan.
The two Polynesian groups have a lot in common – family members of Parker and Fa are actually members of the same South Auckland LDS church – but friendly relationships evaporate on the rugby field where the two nations have an intense rivalry that in some respects mirrors the fierce rivalry between India and Pakistan in cricket.
In the United States, Samoans and Tongans are identified with the sport of football. They are over-represented in the NFL by a very wide margin. The majority are linemen, but there are notable exceptions such as quarterback Tua Tagovailoa who started nine games last year as a rookie for the Miami Dolphins.
Tagovailoa, born in Hawaii to Samoan parents, will undoubtedly be rooting for Joseph Parker. To ratchet up his interest in the fight, we would suggest a side bet with Kalani Sitaki, the Tonga-born head football coach at BYU. Tua will be required to lay odds, not merely because Parker is a solid favorite but because he makes more money (although Sitaki is due for a big raise after guiding BYU to an 11-1 season).
Truth be told, it wouldn't surprise us if this was a rather boring fight. Neither man has a big punch. A fair guess would be that this fight takes a similar tack to last weekend's heavyweight fight between Otto Wallin and Dominic Breazeale with Parker, the more mobile fighter, playing the Wallin role.
However, Parker's bout with Dillian Whyte was a very chippy fight in which Parker was on the deck twice but scored a knockdown of his own in the final round. Parker vs. Fa doesn't have to be at the level to still be a very entertaining affair. And before one dismisses Fa's chances, we would interject this note of caution: Underdogs, in case you haven't noticed, have been on quite a roll lately.
—
This fight was in jeopardy of being postponed again. The authorities threatened to push it back if Covid restrictions were not loosened. Last week, all of New Zealand with the exception of Auckland was in Phase One. Auckland remained in Phase Two which prohibited gatherings of more than 100 people. But on Tuesday of this week (Monday in the U.S.), Auckland joined the rest of the country in Phase One. Facial coverings are still required on public transportation and everyone is encouraged to practice social distancing, but other mandates have been lifted. This event will potentially draw the largest attendance of any boxing show in the Covid-19 era although that may be quickly surpassed by the turnout for Canelo-Yildirim at the home of the Miami Dolphins where attendance will be capped at 20 percent of capacity.
If you plan to watch the Parker-Fa fight, set your alarm clocks. Owing to the time difference, the DAZN telecast will go at 1:30 a.m. ET which is 10:30 p.m. on Friday night for us westerners.
Check out more boxing news on video at the Boxing Channel
To comment on this story in the Fight Forum CLICK HERE
HITS and MISSES: Oscar Valdez, Adrien Broner and More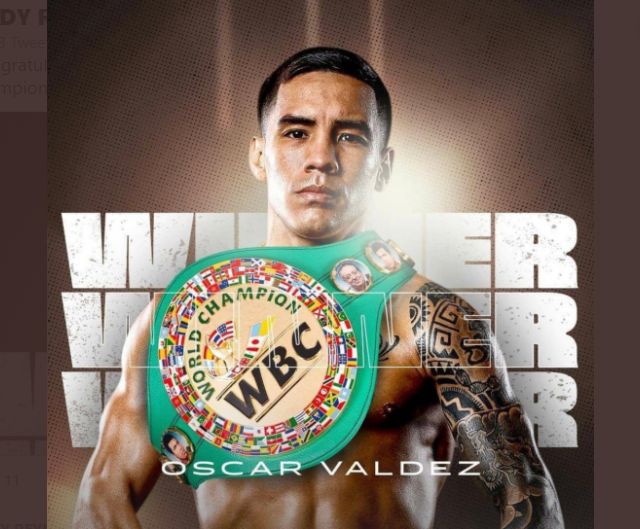 HITS and MISSES: Oscar Valdez, Adrien Broner and More
Boxing was in full swing again over the weekend, so there was plenty of action to consume via all the various television networks and streaming platforms available today in the United States.
Most notably, the sport saw undefeated star Oscar Valdez establish himself as one of the top fighters in the sport against Miguel Berchelt on ESPN.
Plus, several established veterans made their presence known again on the PBC scene in 2021 with their first fights of the year on Showtime.
Here are the latest HITS and MISSES after another busy weekend covering the sport.
HIT: Valdez's Epic Upset and Scary KO
People often tout Mexico vs. Puerto Rico as one of the best rivalries in boxing, and it is. But there have been plenty of great throwdowns featuring Mexico vs. Mexico, and so it was again on Saturday in Las Vegas.
Valdez, 30, was a former 126-pound titleholder who was moving up to challenge current 130-pound champion Berchelt. Heading into the fight, the bookies believed Berchelt, 29, would be too big and possess too much power for Valdez to overcome. Most boxing fans thought the same.
Boy, was everyone wrong about that.
Instead, Valdez showed he was clearly a step or two above Berchelt in terms of class, and that's huge considering that Berchelt was considered one of the top fighters in a stacked division.
Valdez's epic upset and scary knockout vs. Berchelt stole the show this weekend. It put Valdez on the map as a legit star and will attract bigger and better fights to the undefeated Mexican in the immediate future.
MISS: AB's Return
Beleaguered boxing star Adrien Broner returned to action in the main event of a Showtime card on Saturday, one that seemed pretty much entirely dedicated to getting Broner back into the sport.
Broner, 31, picked up his first win in four years against Jovanie Santiago by unanimous decision. That the talented American was going to be handed the win by the judges so long as he stayed upright over the 12-round fight was a given. That's just how boxing works.
But what was also a given was that Broner would probably alienate himself from boxing fans and media almost immediately upon getting his foot back in the door. His post-fight comments were atrocious and they illustrated the biggest problem for "The Problem" himself.
Look, Broner's life is probably better with boxing in it, but the sport is definitely better off without him. It's probably time for the powerbrokers in the sport to recognize that.
HIT: Fluke vs. Fury Debunked
Heavyweight contender Otto Wallin was the betting favorite against Dominic Breazeale on Saturday, but there were some in the sport who still wondered whether the Swedish boxer's near-miss against Tyson Fury in 2019 was just a fluke.
Wallin might not have the same kind of wallop in his fists as ex-heavyweight titleholder Deontay Wilder, but the southpaw's wide array of skills were on full display against Breazeale in a way that suggests he might box the American's ears off over 12 rounds if given the chance.
Wallin has now won two straight fights after nearly pulling the upset over Fury. The lineal champ required 47 stitches after the outing, and the fight easily could have been stopped by the ringside doctor because of all the blood. Instead, Fury rallied for the heroic win and Wallin continued his career as a potential contender.
Wallin's stoppage win over Travis Kaufmann in 2020 and his decision victory over Breazeale on Saturday in the co-main event of the Showtime card prove beyond doubt he's one of the better heavyweights in boxing today.
Any notion that Wallin's performance against Fury was just a fluke has now been completely debunked.
MISS: Fast-tracked Olympian Needs to Slow Down
Talented 26-year-old Josh Kelly lost his unbeaten record to David Avanesyan on Saturday in London.
Kelly had represented Great Britain at the 2016 Summer Olympics, and his fast hands and feet were shuffled quickly up the professional ranks to the point that he was challenging EBU European welterweight champion Avanesyan in the main event at Wembley Arena in London.
Kelly got off to a hot start, but the brash 147-pounder was eventually overwhelmed by the 32-year-old EBU champ's constant pressure.
Avanesyan is a solid fighter, but he's not elite compared to the world level. So, where some believed Kelly might be on his way to being something more than a British-level fighter, his handlers might have to rethink that after his loss to Avanesyan.
If anything, maybe Kelly was moved too quickly up the ladder. Fans and media love pro fighters to take the biggest and best challenges available to them as fast as humanly possible but most people in those same groups quickly scatter when that kind of approach blows up in a fighter's face.
Kelly might still have a bright future, but he'll need to slow his march up the rankings the second time around.
HIT: The Circle of (Irish Travelers) Life 
Once upon a time, Irish Traveler and boxing phenom Andy Lee was brought over from Ireland to be promoted to the American audience as a top prospect with world title aspirations. While it probably took Lee longer than his handlers had hoped to live up to the hype, he did eventually score two dramatic upsets in a row to capture a world middleweight title in 2015.
Today, Lee is guiding Irish Traveler and boxing phenom Paddy Donovan up the ranks, and his protege looks every bit the part of being Andy Lee 2.0.
Like Lee was over a decade ago, the lanky southpaw carries with him into the ring on fight night a promotable face and name to go along with it but also the kinds of punches that make all that other stuff matter.
In his own professional fighting career, Lee had famously moved to Detroit to train under the late Emanuel Steward at the legendary Kronk gym. While Lee will forever remain attached to the gym's storied history, the fighter was candid in his 2018 autobiography about some of the things he felt Steward and others at Kronk hadn't taught him heading into important fights.
In fact, Lee didn't win his title belt until he left the United States to train under Adam Booth in England.
So, the circle of life is this: Lee has the chance now to give Donovan everything he had as well as all the stuff he had to learn later the hard way.
Check out more boxing news on video at the Boxing Channel
To comment on this story in the Fight Forum CLICK HERE
The AB (Always Boorish) Hustle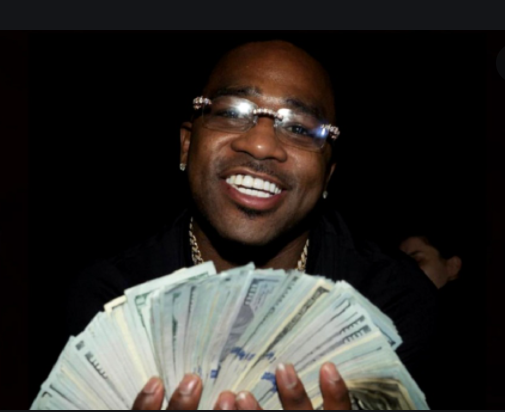 Showtime served up a tripleheader from Mohegan Sun in Connecticut on Saturday night, February 20. The centerpiece was the newly reformed, more responsible, and more mature Adrien Broner who on Valentine's Day told TMZ that his critics could "eat a dick and put gravy on it."
There was a time when Broner, now 31, was regarded as having the potential to be a great fighter. He won belts at 130, 135, 140, and 147 pounds which enabled him to be marketed as a "four-time world champion." But the titles were suspect in that there were always more credible champions in the same weight division at the same time. And his ring exploits were overshadowed by his outside-the-ring behavior.
Broner has a criminal record and history of other anti-social conduct that dates back to his teens. His transgressions have been well-catalogued over the years. Bringing his resume up to date, the following highlights have occurred since he lost a unanimous decision to Manny Pacquiao on January 19, 2019 (Adrien's most recent fight prior to Saturday night).
(1) On March 20, 2019, Broner posted a video on Instagram in which he took a social media feud with Andrew Caldwell to a new level and ranted, "If any f***ing punk ass nigga come run up on me, trying to touch me on all that gay shit, I'm letting you know right now, if I ain't got my gun on me, I'm knocking you the f*** out. If I've got my gun on me, I'm shooting you in the f***ing face. That's on God. I ain't playing with none of these niggas. I don't want that gay shit." Thereafter, Caldwell was granted a restraining order that prohibited Broner from coming within five hundred feet of him.
(2) In April 2019, Broner pled guilty to misdemeanor assault and unlawful restraint after being charged with gross sexual imposition (a felony), misdemeanor sexual imposition, and abduction in conjunction with assaulting a woman in a Cleveland nightclub. He was fined $1,000 by the court, required to reimburse the woman for $4,200 in medical bills, and sentenced to two year's probation. The woman then sued Broner and won an $830,000 default judgment. On November 2, 2020, Broner was jailed for contempt of court for failing to pay the judgment. He was released from jail two days later on the condition that the judgment would be paid out of the purse for his next fight.
(3) At the February 21, 2020, weigh-in for the rematch between Tyson Fury and Deontay Wilder, Broner was removed in handcuffs from The MGM Grand Garden Arena by Las Vegas police officers after he refused a request by security personnel that he leave the premises. He had been previously banned from the MGM Grand because of an earlier incident.
(4) On March 13, 2020, Broner was arrested in Miami, charged with DUI, and held overnight in a Miami jail.
(5) Also in 2020, a Las Vegas court handed down a $4,000,000 judgment against Broner in conjunction with a 2017 incident in which he knocked an individual named Carlos Gonzalez unconscious in a Las Vegas strip club. Broner was arrested after the incident and pled guilty to battery.
Hall of Fame trainer and ESPN commentator Teddy Atlas put things in perspective recently when he declared, "I don't expect people to be perfect. I expect them to be decent. Do you think I feel good being attached to a sport that puts Adrien Broner in the spotlight?"
As a fighter, Broner's primary value is now as an opponent for high-level A-side fighters. Prior to Saturday night, his ring record stood at 33 wins, 4 losses, and 1 draw. But he was winless in his most recent three outings. To maintain credibility, a fighter has to win now and then. And the last "then" for Adrien was on February 18, 2017, when he won a disputed split decision in his hometown of Cincinnati over journeyman Adrian Granados.
Initially, Broner was scheduled to fight Pedro Campa in his 2021 return to Showtime. Then Campa fell out because of a positive COVID-19 test and TBA was listed as the opponent. Often in boxing, TBA is more threatening than the adversary who actually steps into the ring on fight night. Enter designated victim Jovanie Santiago.
Santiago (14-0-1, 10 KOs) is a 31-year-old native of Puerto Rican who had never fought a world class fighter. Initially, the contract weight for Broner-Santiago was 140 pounds. Then Broner (who ballooned up last year to the size of a 5'6″ cruiserweight) had trouble making weight. Two days before the bout, it was announced that Broner-Santiago would be contested at 147 pounds.
As the fight approached, Broner spouted familiar refrains: "I'm motivated again . . . I've rededicated myself to training . . . I'm more mature now . . . I'm staying out of trouble . . . I'm going to take over the sport." During a February 18 virtual press conference, he proclaimed, ""I've had so many great performances and I'm looking forward to another great performance Saturday night. He [Santiago] is here because of me and everybody in this room is here because of me."
Justifying the match-up, Showtime Sports president Stephen Espinoza said of Broner, "He is still one of the most well-known, well-recognized, active fighters in the sport today. When you talk about recognition among casual fans and non-fans, he does have a level of awareness that brings people to his fights. He does not hesitate to take on quality opposition and he still generates a lot of interest when he gets in the ring. People will watch and people will generally be entertained when Adrien Broner fights."
However, one might note that Broner has not been "active" lately (unless one considers his recent activity in strip clubs). This was his first fight in more than two years. Santiago (who was listed by BoxRec.com as the eighty-eighth-ranked junior-welterweight in the world) was not "quality opposition." And while Adrien has the captivating personality of a train wreck, his actual fights haven't been entertaining in quite a while.
Robert Easter (22-1, 14 KOs) vs. Ryan Martin (24-1, 14 KOs, 1 KO by) opened the Showtime telecast. Easter once held the IBF lightweight title by virtue of a split decision win over Richard Commey. But he lost it to Mikey Garcia thirty months ago. Martin had been knocked out by Josh Taylor in his one previous step-up fight. Easter was busier and better that Martin on Saturday night and, relying primarily on his jab, prevailed by a 118-110, 118-110, 117-111 margin.
The next bout was a heavyweight match-up between Dominic Breazeale (20-2, 18 KOs, 2 KOs by) and Otto Wallin (21-1, 14 KOs).
Breazeale, age 35, brings an unusual commodity to boxing – class. He's a gracious, thoughtful, nice man. At 6-feet-7-inches tall, 261 pounds, he's also a formidable physical presence. But Dominic didn't take up boxing until he was in his mid-twenties. His ring style is wooden and he's a slow-moving target.
Wallin, age 30, started boxing in Sweden fifteen years ago and now lives in New York. He's a 6-foot-6-inch, 240-pound southpaw and has never been knocked down as a pro.
Wallin went the distance in a losing effort against Tyson Fury seventeen months ago. Breazeale was knocked out by Anthony Joshua and Deontay Wilder on the two occasions when he reached for the brass ring. Neither man had fought anyone of note beyond that, although Dominic had faced slightly better competition.
Wallin isn't a big puncher. But he's quicker and a better boxer than Breazeale. Also, Dominic was never able to figure out his opponent's southpaw style. And rather than set up his punches, Breazeale throws one telegraphed punch at a time. That might work against club-fight-level opposition but not against more skilled boxers.
Against Wallin, Breazeale kept trying to land the one big punch that would turn the fight around. And he couldn't land it. By the middle rounds, his face was puffing up and there was ugly swelling around his right eye (which closed and turned a grotesque shade of purple as the bout went on). By the late rounds, Dominic had lost what little form he had. But he kept moving forward and never stopped trying to win. Wallin played defense in the late going and cruised to a 118-110, 117-111, 116-112 triumph.
That set the stage for the main event. Broner was a 7-to-1 betting favorite. He has skills (that he doesn't always use) and takes a good punch. And Santiago is essentially a club fighter.
It was a dreadful fight. Broner gave a stink-out effort (which is what fans have come to expect from him lately). Santiago did his best to take the fight to him. But Adrien made a concerted effort for most of the night to avoid engaging. Toward that end, he was aided by referee Arthur Mercante, who took away Santiago's inside game by prematurely breaking the fighters again and again when Jovanie was working at close quarters. That led Showtime commentator Al Bernstein to declare, "A lot of breaks are happening in this fight when there's really no reason to break the fighters."
Mercante also chose to disregard Broner repeatedly shoving his forearm into Santiago's face and throat (which was Adrien's most effective inside weapon). And at the end of round four, he deducted a point from Jovanie for a punch after the bell. That seemed a bit unfair since, as recounted by Bernstein, "Broner threw a punch after the bell and Santiago responded."
According to CompuBox, Santiago had an edge in punches landed in every round except the second (when each man landed six punches). Overall, Santiago out-landed Broner by a 207-to-98 margin.
So, Santiago won. Right?
Wrong.
All three judges – Peter Hary (117-110), Tom Carusone (116-111), and Glenn Feldman (115-112) – scored the fight for Broner. That was a disgrace.
Giving the victory to Broner was bad enough. The margin of victory was unconscionable. As Paul Magno wrote two years ago, "Judges who err in favor of house fighters (lead promoter fighters) are a valued commodity. Whether there is some direct corruption or simply an embracing of useful idiotry is beside the point. The fact of the matter is that judges who tend to favor house fighters get consistent gigs and there's nothing that will get you left off the 'acceptable judges' list quicker than someone who takes a cushy high-profile judging gig but sticks a thumb in the eye of the business entity paying his salary."
After the bout, Broner spoke with Brian Custer of Showtime and referenced the fact that a majority of fans responding on Twitter as well as Steve Farhood (Showtime's unofficial scorer) had scored the bout in favor of Santiago.
"F*** Twitter and f*** Steve Farhood," the newly reformed, more responsible, more mature Adrien Broner said.
Thomas Hauser's email address is thomashauserwriter@gmail.com. His most recent book – Staredown: Another Year Inside Boxing – was published by the University of Arkansas Press. In 2004, the Boxing Writers Association of America honored Hauser with the Nat Fleischer Award for career excellence in boxing journalism. In 2019, Hauser was selected for induction into the International Boxing Hall of Fame.
Check out more boxing news on video at the Boxing Channel
To comment on this story in the Fight Forum CLICK HERE