It Was TV Mogul Michael King, Not Don King, Who `Discovered' Dominic Breazeale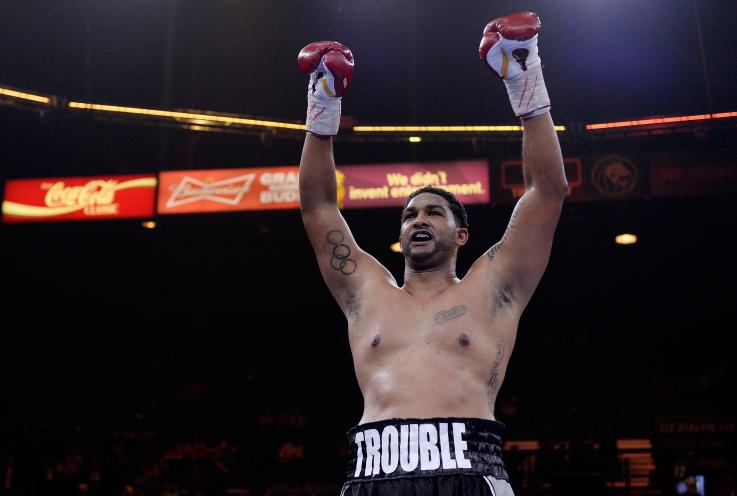 The late Michael King obviously had an eye for talent. One of six siblings who inherited a failing television syndication company, King World, from their father Charles King in the early 1980s, Michael and his similarly prescient older brother Roger believed they could go international with a Chicago talk-show host with a strictly local audience. Oprah Winfrey is now arguably the most powerful woman in the entertainment industry, and a billionaire. But Oprah wasn't the only beneficiary of Michael King's vision of what American viewers might like to see; he also shepherded such modest little game shows as Wheel of Fortune and Jeopardy! to iconic status, making Pat Sajak, Vanna White and Alex Trebek, among others, hugely popular and highly compensated celebrities.
Not that Michael King, whose income from his deceased father's company at the time he and Roger took over was $150 a week from Little Rascals reruns, was satisfied with being a king- (and queen-) maker for daytime TV. After he made his vast fortune, Michael, a rabid sports fan and New Jersey native, became a minority stakeholder in the New York Yankees, New Jersey (now Brooklyn) Nets and New Jersey Devils. Still, it troubled him that the United States had ceased, or was in the process of doing so, to be the world's foremost power in Olympic boxing, particularly a heavyweight division that once was dominated by the likes of American gold medalists and future pro superstars Cassius Clay/Muhammad Ali, Joe Frazier and George Foreman.
King, who was 67 when he died on May 27, 2015, from complications arising from pneumonia (Roger, then 63, had passed away on Dec. 8, 2007), decided he had the determination and deep pockets necessary to restore his country's ebbing place in that particular global world order. He founded All American Heavyweights in 1986 in Carson, Calif., with the idea of recruiting large and talented athletes from other sports, primarily football and basketball, if their dreams of making it in the NFL or NBA were not fulfilled.
"A great athlete in any sport can pick up another sport faster than most people," King – who sold King World to CBS in 1999 for $2.5 billion in stock – said of his grand scheme to produce a pugilistic version of Oprah, and maybe even several of them. "It (America's receding place at the heavyweight table) really all stems from a lack of talent and lack of apprenticeship for trainers. The pipeline is dead … It's not an NCAA sport, so it's totally dependent on the Olympic program, and that NGB (USA Boxing is its national governing board) does not have a lot of resources.
"Instead of getting some thug off the street, why not tap into the greatest talent pool in the United States? You're talking about elite athletes who are in great shape, who are really big, who are unbelievably coordinated, and they are articulate college graduates."
About 3,000 recruited candidates eventually bought into King's sales pitch, or at least those made on his behalf by talent scouts who fanned across the nation in search of diamonds in the rough. With one exception, all were found wanting in one way or another. The sole survivor of the now-defunct All American Heavyweights, Dominic Breazeale (20-1, 18 KOs), gets his second crack at his sport's most prestigious prize when he takes on WBC champion Deontay Wilder (40-0-1, 39 KOs) in the Showtime-televised main event Saturday night at the Barclays Center in Brooklyn, N.Y.
The 6-foot-7, 255-pound Breazeale, now 33, previously challenged IBF heavyweight champ Anthony Joshua on June 25, 2016, before a sellout crowd in Joshua's hometown of London. Although Breazeale became only the second of Joshua's 17 opponents to that point to last more than three rounds, his relative inexperience at the elite level – not surprising for someone who didn't even take up boxing until he was 23 – was evident and he was dropped twice in the seventh round, at which point the fight was stopped by referee Howard John Foster.
Since then Breazeale, the U.S.'s super heavyweight representative at the 2012 London Olympics, has put together three straight victories, all inside the distance. He said he is a much improved version of himself than the one who gamely took a licking from Joshua. Not only that, but he opined that Wilder, his -900 favoritism (a bettor would have to wager $900 on him to win $100) notwithstanding, isn't nearly as polished as Joshua, who has added the WBA and WBO titles to his now three-belt collection. Breazeale is convinced he will delay or even end speculation about a Joshua-Wilder unification showdown by upsetting Wilder, preferably by knockout, and thus earn the do-over with the big Briton he has wanted since he suffered his first and only pro defeat.
"I don't see any fundamental skills," Breazeale, who will be making his first ring appearance with new trainer Virgil Hunter, said of Wilder, the Tuscaloosa, Ala., native who took a bronze medal at the 2008 Beijing Olympics. "He hasn't grown. He hasn't changed. Yeah, he's got a big right hand, but don't we all in the heavyweight division? We all have knockout power.
"It's going to be an explosive night. You've got two 6-7 guys. I'm super-excited to be involved in the event, and I'm super-excited to get a big KO win. I think I'm walking into a fight where I'm the more-skilled, more-athletic fighter."
Trash talk is the coin of the verbal realm when it comes to hyping high-visibility boxing matches, but the animosity between Breazeale and Wilder, despite their commonality as American Olympians, gives no hint of being manufactured. The bad blood between them dates back to Feb. 25, 2017, when they both appeared on the same card at the Legacy Arena in Birmingham, Ala. Wilder defended his IBF title with a fifth-round stoppage of Gerald Washington in one of his periodic return bouts in his home state, with Breazeale knocking out Izuagbe Ugonoh in the fifth round as the lead-in. There was a later confrontation at the hotel where both fighters and their entourages were staying, the blame for which depends on who's telling the story.
"He insulted my wife in a situation that was not boxing-related," Breazeale said. "The gratification of getting my personal revenge, knocking out Deontay Wilder, is a lot bigger than a win or a KO on any other given night."
Not surprisingly, Wilder claims it was he who was the aggrieved party. He said Breazeale's brash prediction is just so much hot air.
"I'm going to smash this fly," vowed Wilder, who will be making his ninth title defense. "This is a personal fight for me. When I take a fight personal, something magical is going to happen. I haven't been this excited about destroying an opponent since Bermane Stiverne (in their first fight, in 2015).
"I've already stated what I want to do, and I'm gonna do what I say I'm gonna do, just like I do all the time. But with this particular opponent I'm gonna make sure I do it in the most painful way possible."
If it is Breazeale whose hand is raised, however, it is fairly certain he will acknowledge someone who is no longer around, a would-be maker of miracles who lost, by his estimation, "tens of millions of dollars" on All American Heavyweights but still somehow might hit it big from beyond the grave.
Michael King.
"The idea (of Brezeale trying his hand at boxing) first came across in a phone call," Breazeale recalled. "I told the gentleman that called, Joe Onowar, who was the recruiter, that he was crazy. There was no way in hell I was going to pick up boxing at 23 after I'd done football, basketball, track, baseball, hockey, wrestling, all that as a kid. I had never set foot in a boxing gym. Besides, I thought I was at the end of my athletic career. Honestly, at the time I thought it was a dumb, dumb idea.
"Three months later I had my first amateur fight. Eighteen months after that I was a U.S. Olympian (losing in the first round, 19-8, to Russia's Magomed Omarov). Now, 10 years later, I'm fighting for the WBC world title.
"I think Michael King was the smartest man on the planet. For me to be the one to come out on top from 3,100 athletes who went through that the door … I thought Mr. King trying to turn Division I athletes into professional boxers was crazy then, but now I think it was a phenomenal idea."
Breazeale, from Glendale, Calif., almost certainly wouldn't have given boxing a try had he been a better NFL prospect. He had some good moments during his two seasons as Northern Colorado's quarterback, and he admits having entertained thoughts of latching on with an NFL team. But he went undrafted and came to realize that dream was never going to be realized. That's when another dream, Michael King's, became his dream as well.
Asked if he would ever have considered boxing had he been a good enough pro football prospect to be drafted in, say, the first three rounds in 2008, Breazeale said, "No way. I was pursuing the NFL. Things didn't pan out the way I wanted, but Michael King was still there when the NFL door closed. I thought, `I'm a big man, I'm powerful, I'm aggressive.' That type of thing.  So why not?"
What Breazeale did not realize – not then, anyway – is that he had a genetic connection to boxing that had nothing at all to do with Michael King. It was New Year's Eve, the last day of 2015, and Breazeale was training for a Jan. 23 fight with Amir Mansour at the Staples Center in Los Angeles when he was told that his mother, Christina "Tina" Breazeale, 56, had suffered a massive heart attack. Shortly after her son arrived at the hospital, she died.
As Breazeale and his three siblings went through his mother's possessions, he found boxes containing boxing items from the biological father, Harold Lee Breazeale, he barely knew, including a Golden Gloves state championship belt, boxing shoes, a mouth guard and some news stories.
"I can't believe she didn't tell you," a family member told Dominic.
"I have the pedigree, and I didn't even know it," Breazeale said in describing the moment to the Los Angeles Times. "I guess it's natural to me. It's in blood."
Another thing: when a much younger Dominic, who had tried his hand at just about every sport and was good at all of them, asked his mom if it would be all right for him to go to a boxing gym with some of his friends to see if he'd like it, she put her foot down. She told him to "stick to football and basketball."
"It makes sense now," said Breazeale, who considers his stepfather, Terry, to be his dad of choice. "There was no explanation, just a `No, you're not doing it.' She was a huge supporter of what I do, but she wanted to keep me away from boxing."
It's funny how things work out sometimes. It might even be the perfect scenario, should Breazeale, the ex-quarterback, wind up shocking Wilder, the former star wide receiver for his high school football team. Breazeale would necessarily have to be the guy pitching most of the leather, with Wilder the target for all those bombs.
Might even be good enough for Breazeale to wangle a guest shot on the Oprah Winfrey Network. Somewhere, somehow, you'd have to think Michael King would approve.
Bernard Fernandez is the retired boxing writer for the Philadelphia Daily News. He is a five-term former president of the Boxing Writers Association of America, an inductee into the Pennsylvania, New Jersey and Atlantic City Boxing Halls of Fame and the recipient of the Nat Fleischer Award for Excellence in Boxing Journalism and the Barney Nagler Award for Long and Meritorious Service to Boxing.
Check out more boxing news on video at The Boxing Channel
To comment on this story in The Fight Forum CLICK HERE
The Top Ten Flyweights of the Decade: 2010-2019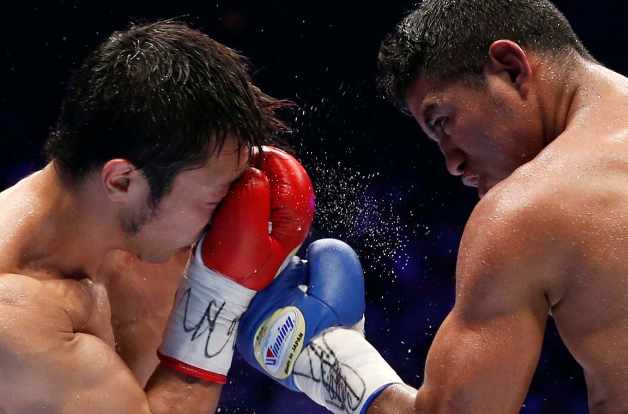 The Top Ten Flyweights of the Decade: 2010-2019
As we near the end of a lengthy series, a reminder of our criteria.
These are decadal lists, placing under the microscope the fights and fighters that occurred between January first, 2010 and December the thirty-first 2019; no fights outside these dates are considered.
Fights that occurred outside the weight class to hand, in this case flyweight, are only of passing interest – we appraise here the men who fought at 112lbs only. In doing so I utilise a number of different tools, from the video upload sites delightfully stuffed with boxing of all shapes and sizes, to the DVDs I continue to buy with inexplicable regularity to the detailed rankings helping to decipher who was who the day two contenders met.
Those rankings are from Ring Magazine from 2010 through 2012 before the founding of the TBRB allows independent rankings to be utilised for the remainder of the decade.
Finally, achievement, the who and the how, are given much heavier weight than more speculative concerns like perceived skillset and projected head-to-head predictions.
With the boring stuff out of the way, allow me to introduce you to the top ten flyweights of the decade past.
10 – Sonny Boy Jaro
Peak Ranking: Ch. Record for the Decade: 17-7-5 Ranked For: 10% of the decade
The Tale of Sonny Boy Jaro is one of the great and under-told stories of the decade.  A journeyman, he also had an iron will that saw him bounce his equally iron-hewn physique from 108lbs up to 118lbs and back, fighting a busy schedule in his native Philippines and beyond. Problematically, he would also lose whenever he stepped up to elite level.
Until he ran into the great Pongsaklek Wonjongkam. That Jaro was able to beat him is astonishing.  Then ranked the world's number eight fighter pound-for-pound, Wonjongkam was probably approaching a place where he might have been ready to be taken, but he just didn't lose to the likes of Jaro, a type he ran into often. Jaro though, had learned his trade. He hurt the champion with the very first punch he threw and dropped him with the fourth or fifth, then he stayed right on him throwing consistent, hard punches, staying rough and aggressive. In the sixth, Wonjongkam was suddenly and finally worn, down twice, the second time dangerously under a vicious assault; the fight was waved off.
Jaro, alas, did not shake off his tendency to lose the big ones and dropped the title in his first defence. This makes Jaro's hold on the number ten spot a little tenuous, but the fact is that nobody in contention held anything like as superb a win over so accomplished a fighter. From Daigo Higa to Artem Dalakian to Hernan Marquez, nobody did enough to supplant him.
09 – Amnat Ruenroeng
Peak Ranking: 2 Record for the Decade: 20-3 Ranked For: 22% of the decade
First, let's get Amnat Ruenroeng's 2015 defeat of John Riel Casimero out of the way. You can read about this insane parody of a prize-fight, for which Ruenroeng receives no credit, here. As I wrote at the time, "referee Larry Doggett…was very clearly guilty of, at the least, ineptitude. Like much in life that is truly ludicrous, it was funny and tragic in equal measures."
His best win neutralised by his indiscipline, Ruenroeng's victories of note become a little thin on the ground, but as we have seen, there is no depth of competition for these lowest slots. 2014 was his key year and in May Kazuto Ioka, one of the better 108lb boxers in the world, stepped up. It was bizarre to see the smaller man bringing the pressure while Ruenroeng maneuvered, seemingly spooked by Ioka's beltline work and prodding straight; he found the gaps though, especially for an impressive uppercut which allowed him to hang on to Ioka's coattails and a late rally saw him hold on to his strap in a widely judged split decision where each and every card somehow seemed reasonable.
This confusion, this chaos, is Ruenroeng's hallmark, and whether he was throwing knees and elbows or waiting and deploying his jab, he had an air of intimidation matched by his ability to get under his opponent's skin. Against McWilliams Arroyo he was dropped in the sixth by a winging left hook, cast adrift on the cards left and in need of five of the remaining six rounds. He got them. He got them by swapping out his cautious countering for sudden, rampant aggression and discombobulating holding and wrestling, culminating in his throwing Arroyo to the canvas in the tenth. Arroyo, furious and thrown from his rhythm, won only the last of the second six.
Ruenroeng earned supplemental wins over Rocky Fuentes and Shiming Zou and was a bubbling, vicious handful for absolutely every flyweight he ever met.
08 – John Riel Casimero
Peak Ranking: 1 Record for the Decade: 15-4 Ranked For: 19% of the decade
After being mugged by Amnat Ruenroeng in Bangkok, Filipino John Riel Casimero was made to wait an entire year for a rematch, to be fought on neutral territory in China. Preparation was disastrous for Ruenroeng who managed to weigh in over the super-flyweight limit on his first attempt, finally making the 112lb limit four hours later at the hotel in front of few witnesses. Whatever occurred, Ruenroeng looked sharp in bagging the first but his dark arts were firmly under the control of referee Tony Weeks, although he did manage to cast Casimero to the canvas in both the third and the fourth.
But later in the fourth, Casimero did the casting, dumping Ruenroeng into prayer position with a lighting left hook as the two twisted inside. Ruenroeng made it up but in what must rate as the most satisfying moment of his career, Casimero achieved his revenge, untidily but definitively by knockout in the fourth.
This was a good summary of Casimero in those flyweight days. He was brave and direct but sometimes disorganised; fun but a little frothy although he had more than enough though to see off future beltholder Charlie Edwards, among others. Casimero couldn't hold the poundage long enough to make a serious dent but he is happily locked above his nemesis Amnat Ruenroeng, a real case of the good guy finishing first.
07 – Pongsaklek Wonjongkam
Peak Ranking: Ch. Record for the Decade: 17-2-1 Ranked For: 18% of the decade
Pongsaklek Wonjongkam (also known as Phongskorn Wonjongkam or Pongsaklek Sitkanongsak) is the greatest flyweight on this list – but as far as the decade goes, we capture only the last meaningful wins of a once pre-eminent fighter's career, followed by his shocking loss to Sonny Boy Jaro. Behind that loss, Wonjongkam achieved no other wins of interest and in fact managed to throw in another shocking loss.
In 2010 though, Wonjongkam was holding onto the very last of it and in the ring with the division's number one contender no less, Koki Kameda. In an impressive veteran's performance, Wonjongkam won clear, despite the inexplicable drawn card found by judge Predrag Aleksic. He can be seen punishing Kameda for even minor transgressions in positioning, finding him with punches if Kameda moved across him rather than taking a half step back and going across him, forcing Kameda to circle more widely, taking more steps than he would have wished, forgoing the range and movement he appeared to have trained for. Perhaps not unrelated was Pongsaklek's strong finish. Despite being the more shopworn of the two, he dominated the late action.
A year later, Wonjongkam met the final ranked contender he would defeat in his storied career in the form of Edgar Sosa, a near peer, a man born just two years after him who nevertheless had fought just over half the contests. It showed. Once more Wonjongkam finished the fight the stronger of the two in winning a wide decision victory fighting at a fast pace but he earned that right by out-hitting his fresher opponent throughout the entire contest, by wasting little, by knowing where his opponent was at almost all times. These behaviours are learned rather than taught and it was wonderful to watch a master of them ply his trade.
Not so much that Wonjongkam could be installed at number six though; he does post losses to Jaro, perhaps the least likely true champion since James Douglas, and then Rey Megrino, a professional loser of the type Wonjongkam had been beating up for walking-around-money for years. Still, his sun setting on the era was one of the events of the flyweight decade.
06 – Kosei Tanaka
Peak Ranking: 1 Record for the Decade: 15-0 Ranked For: 11% of the decade
Kosei Tanaka stepped up to 112lbs early in 2018, quickly tested the water versus the overmatched Ronnie Baldonado, then steamed headlong into Sho Kimura and the fight of the flyweight decade.
Writing about Tanaka back in 2015 with his record at just 4-0, I named him the world's brightest prospect but pointed out that his mobile but aggressive style was a demanding one. "Does he have the engine for it?" was my question. "If he does, will he hold his power late enough for it to matter?"
Tanaka answered the first of these questions gloriously and forever against Kimura. Kimura, at that time the world's number two contender, is a granite-jawed pressure fighter with the type of insistent pressure that only elite power can dissuade. Tanaka whaled on him early, a glorious left hook to the body his main power shot, but straight punches and dashing hooks were sprinkled liberally throughout. Tanaka has delightful footwork but rather than moving (some short late spells aside) he used it to form a tight, constricting circle while throwing serious punches with a fluidity which would have pleased Roman Gonzalez. Kimura, ceding rounds early, nevertheless threw return punches relentlessly, himself a technician of no small note.
Re-watching them for this article (and for any other reason I can think of) I had the sense that each man's punch resistance relative to the other's power meant they could barely hold one another's punches comfortably enough to retain form and no more; slightly more power on either side would have upset the rhythm of this glorious fight. As it was, each hurt the other but once, Tanaka bending Kimura's knee briefly in the second, himself stalling under the fuselage that was the height of Kimura in the twelfth and final round.
A lifelong atheist, I occasionally pray for a rematch.
Also, in my 2015 appraisal of Tanaka I claimed that his power would remain a limiting factor – that "I don't think he will ever be the kind of fighter to be rescued by his power." One of the great glories of following Tanaka's career has been watching him emerge as a puncher, not a darkening one, but something more than just stinging, too. He proved this most of all in August of 2019 against number ten contender Jonathan Gonzalez. Gonzalez is far from impossible to stop, the trick has been pulled twice before but it was Tanaka's relentlessness that impressed me as much as anything else. He determined to apply pressure to a moving opponent and at some point around the sixth his technically sound punches morphed into technically competent meathooks. Gonzalez went from moving to outright fleeing to being lashed to the canvas by a body-attack that is painful to watch.
One suspects the next flyweight decade will belong to Tanaka.
05 – Akira Yaegashi
Peak Ranking: Ch. Record for the Decade: 16-5 Ranked For: 15% of the decade
Akira Yaegashi wasn't really a flyweight but a Japanese superfight with Toshiyuki Igarashi was impossible to turn down; Yeagashi won and found himself on an exciting, enriching and impressive flyweight adventure as well as the legitimate flyweight champion of the world. It made his legacy.
Igarashi just didn't have the power to keep Yaegashi under control, nor the silk to throw fluidly enough on the move to consistently outscore him, so the fight devolved into a brutal and aggressive shoot-out, a fight that Igarashi could not possibly hope to win. Yaegashi was the champion of the world. He beat up a wilted Oscar Blanquet in his first defence and then matched the number three contender, Edgar Sosa, a tough fighter in the best form of his life.
Yaegashi thrashed him. This fight was a little different, the Japanese working to keep one step ahead of his opponent, but generally speaking, he was a shark in the ring, irrefutable upon smelling blood but vulnerable when he ran up against superior firepower. Such was his fate in 2014 when he ran into the irresistible Roman Gonzalez in the absolute prime of his career.
He immediately dipped back down to 108lbs, where he probably belonged, re-emerging briefly at flyweight in 2019 where he suffered another loss. More of Yaegashi, who may prove to be underrated in a pound-for-pound sense, next time, but credibly cracking the top five at 112lbs is no mean feat. It will be his highest divisional ranking.
04 – Brian Viloria
Peak Ranking: 1 Record for the Decade: 12-4 Ranked For: 66% of the decade
It makes me uncomfortable when a fighter's keynote win is a fighter from the division below moving up, but I make an exception for Brian Viloria in the case of Giovani Segura, who moved up from 108lbs to take him on at 112lbs in 2011. Segura was, at that time, ranked among the top ten fighters in the world pound-for-pound having twice blasted out the great Ivan Calderon and if anyone deserves the nod four pounds north it is him. Viloria though demonstrated how much those four pounds can matter, negotiating Segura's hard-swung punches to stop him in eight one-sided but exciting rounds.
This fight came as a part of Viloria's golden 2011/12 run and even more exciting had been Viloria's nine round destruction of Julio Cesar Miranda five months earlier. Viloria, a powerful puncher, dropped Miranda in seven but the number seven contender came back steaming and an electric battle for territory followed, fought at pace and for the most part on the inside, a fight which Viloria won. Miranda, unable to fight going backwards, was neatly dispatched in the ninth.
Viloria looked near invincible when he was dominating but in fact he was easier to hit than is normal for an elite flyweight. This cost him later in his career when he had slowed down a bit and in truth, despite his lingering in the rankings until 2018, his last truly meaningful win came in late 2012 over the excellent Hernan Marquez. This was a painful memory for me as Hernan was one of my favourites and Viloria soundly thrashed him around the ring, dropping him in the first and fifth before stopping him in the tenth. Viloria was a fighter of real talent on offence, but a certain vulnerability meant he was always to come up short against the division's true elite.
03 – Moruti Mthalane
Peak Ranking: 2 Record for the Decade: 14-0 Ranked For: 95% of the decade
South African Moruti Mthalane cracked the Ring Magazine rankings back in 2008 behind his defeat of the formerly ranked Australian Hussein Hussein. Today, TBRB ranks him at number two and although he was removed for six months for inactivity in 2013, he has spent 95% of the decade past operating as a ranked flyweight. This is astonishing.
And yet, rather like Omar Narvaez at 115lbs, although the overall career-arc is impressive, the detail feels underwhelming. In thirteen years hunting straps Mthalane has met so few Ring/TBRB ranked contenders it can be painted a deliberate strategy. In fact, Mthalane never met a fighter ranked higher than nine, which is a travesty.
Almost despite himself though, Mthalane built a solid resume in taking on lowly or unranked fighters who would reach the top of this division or who had previously made their mark. Such victories bookend his decade.
In September 2010 Mthalane posted a knockout over the budding (but ranked) flyweight Zolani Tete. Tete was unbeaten at 13-0, but Mthalane just rounded him up with an insidious pressure that must be awful for an inexperienced fighter to face, before dispatching him in the fifth. Six months later he pulled an almost identical trick against none other than John Riel Casimero.  Nearly ten years later Mthalane stopped former champion Akira Yaegashi in nine. Three different seek-and-destroy missions played out against three different opponents with ten years separating the first and the last; it is impressive stuff.
Mthalane's legacy problem is that in between, he did so little of note, Muhammad Waseem and Masayuki Kuroda his best performances in the interim, but his longevity and his undefeated status for the decade impresses so much he is rendered at #3. That he made a victim of Yaegashi last year gets him over that line.
02 – Juan Francsico Estrada
Peak Ranking: 1 Record for the Decade: 28-3 Ranked For: 31% of the decade
Juan Francisco Estrada emerged from 108lbs with the brakes off, matching the world's number one contender Brian Viloria in June of 2013 in an immediate and violent assault on the division.
Clearly unintimidated, Estrada stepped into Viloria's wheel-house and out-fought him there, matching his armaments, and out-hitting him. It was the seventh when the divisional number one finally broke before him and the fight was a foregone conclusion from that point. Estrada did not drop another round on my scorecard.
Variety was the key for Estrada in this fight. He eschewed the jab in favour of leading with right hands, left hooks, and especially uppercuts, sometimes stepping in with the front foot and bringing up an "L" while face to face with his prestigious foe. It was a risky strategy and Estrada suffered for it in the sixth, but as he continued to mix leads at speed regardless of cost, Viloria found himself more and more on the end of punches he was not prepared to counter. Once the pre-counter was beaten out of him he fought on without real hope.
Rocketed to the very top of the division, Estrada certainly did no hiding meeting ranked contenders Milan Melindo and Giovani Segura (by then an established flyweight) and the sliding Hernan Marquez. Of these, his performance against the unbeaten Melindo most impressed me. His left, as always, weaved magic, a combination of push jabs, uppercuts, hooks, especially to the body and of course feints; but it seemed that the right spoke more forcefully than it had until this match, too. A slingy, overhand punch was perhaps the most damaging and persistent he threw, and a menacing right uppercut, though less frequent, partnered it.
A preference for the brutal, heart-rending knockout he scored against Marquez is valid but either way, it's a resume and execution worthy of the number one spot. Sadly, he once again has to make do with number two, which is the same position he landed at 115lbs. An old adversary edged him out.
01 – Roman Gonzalez
Peak Ranking: Ch. Record for the Decade: 25-2 Ranked For: 29% of the decade
Juan Francisco Estrada may have had the best uppercut/power-punch combination of the flyweight decade, but there were no other two-pieces, combinations or flurries of any designation where any flyweight could rival Roman Gonzalez. He is a superb puncher and perhaps the best composite puncher in the division's entire history. His coming to flyweight was a sure reckoning.
Gonzalez had probed the division for years but arrived in earnest in 2013 against no-less a figure than Francisco Rodriguez, a component rather than a great fighter, but one who is always in great fights. Rodriguez's Mexican approach could not stand Gonzalez though, who turned him away in seven. One year later he stood in the ring with Akira Yaegashi, the flyweight world champion.  Yaegashi had until this day demonstrated a heart of oak and elite punch-resistance but he never recovered from what Gonzalez fed him.
No fighter is more comfortable at all distances than Gonzalez and he gave a masterclass in seek and destroy when Yaegashi tried to move. Yaegashi tried to check his man's momentum with brave forays but over and again he was out-hit, out-thought. Never was the right hand better; Gonzalez threw it in all shapes and at all ranges and at many different carefully selected targets. The glove eventually became a living feint, something that made Yaegashi flinch away in uncertainty, even as Gonzalez began to wind up the left. The referee eventually intervened after the second knockdown of the fight in the ninth round, and a new champion was birthed.
Gonzalez did good business in the top five as king, without making his claim as one of the great ones.  He staged four defences, chief among them Edgar Sosa and Brian Viloria ranked four, and McWilliams Arroyo ranked seven. He brooked no resistance, rolling over Sosa in two, outfighting a brave Brian Viloria who managed to survive for nine rounds, before finally going the distance with Arroyo. This last is the most fascinating fight of these three in that Arroyo found a way to survive.  Gonzalez ceded the opening rounds, as he often did against bigger men, but, like Joe Louis, like Ray Robinson, once he had found you, he had found you for all time. Gonzalez decoding how a man below 112lbs moves is the same as his winning the fight, going on all available evidence.
Arroyo covered up, staged resistances but he was outhit for the third through to the twelfth by four and five punch combinations, narrow, webbed punches within which net Gonzalez responded to movement with the same sensitivity as a spider detecting prey. He took the closest range against Arroyo, a good fighter, and beat him up. This is Roman "Chocolatito" Gonzalez distilled.
It is also the last of him as a great fighter. He remains, to this day, a good one but his final fight at 112lbs was his last where he was able to work with fighters who did not hold over him a prohibitive size advantage. When he departed the division for the richer purses at 115lbs he also broke the lineage of the longest lineal title in the world, dating back to Miguel Canto and the 1970s. It was a prestigious crown to abandon.
You sense it would have come about either way though. Roman Gonzalez could be fighting at the weight still and it is unlikely they would have found a man to defeat him – whenever he departed the division he would have taken the title with him.
The uncontested number one decadal flyweight.
The other lists:
Check out more boxing news on video at the Boxing Channel 
To comment on this story in the Fight Forum CLICK HERE
In Defense of Julie Lederman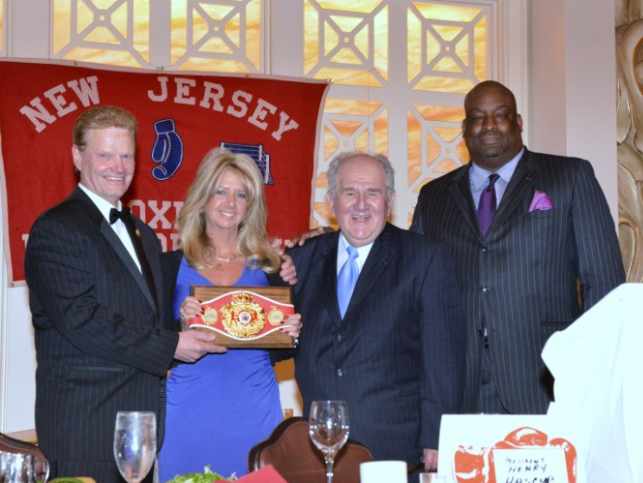 Some years ago, Matt Podgorski (a former boxing official) came up with a formula for evaluating the performance of boxing judges worldwide by determining the percentage of instances his or her scores were consistent with the other two judges working the same fights. He called it the Pod Index. It was a rare effort to quasi-quantify the work of boxing judges. "Boxing and MMA judges are often evaluated based on whether or not they have had a controversial decision. This is a poor way to assign and regard professional judges," said Podgorski in an interview with former RingTV editor Michael Rosenthal.
Matt's Disclaimer: "We are not claiming that judges with low Pod Index scores are bad judges. The Pod Index is simply a measurement of round by round variation compared to other judges."
Julie Lederman placed very high in Podgorski's study. In fact, only one  veteran judge — Canada's Benoit Roussel — had a better score.
For more information about the Pod Index, see http://theboxingtribune.com/2014/12/19/the-pod-index-a-step-in-the-right-direction/
Confirmation Bias
Some of this writer's favorite judges, in addition to Lederman, are Steve Weisfeld, Glen Feldman, Dave Moretti, Glenn Trowbridge, Joe Pasquale, Max DeLuca, Hubert Earle, Benoit Roussel, Burt Clements, Rocky Young, Joel Scobie, Tom Shreck, Don Trella, William Lerch, Pinit Prayadsab, and Raúl Caiz, Jr. All of them have been maligned at one time or another.
Being a judge is a thankless endeavor and attention is mostly received when something controversial happens. Once a judgment is made about a bad job, that judgment influences future perceptions. This is known as "confirmation bias."
Thus, Julie Lederman's highly questionable scoring in the Loma-Lopez fight, though it didn't change the result, will most certainly label her a bad judge, tarnishing her reputation despite all of the fine work she has done in the past. Moreover, it's now fashionable to "pile on" and castigate her with a nasty Bob Arum leading the charge.
"…what kind of fight was she watching,…these judges are the craziest…I would advise any fighter I would have to ask the commission not to appoint her…" — Arum
This wasn't the first time that Arum criticized Julie. Back in 2014, Tim Bradley and Diego Gabriel Chaves fought to a draw. Lederman scored the fight 116-112 in favor of Chaves. Arum had this to say: "She should never be allowed to work in Nevada again….Her scorecard for Chaves is an absolute disgrace …[She was appointed] because they let these [expletive] Showtime guys put a fight on the same night that we did it. They don't have enough judges. They don't have enough referees. They want to accommodate both parties. Why? Because they'll do anything the [expletive] MGM asks them to do."
"It's easy to criticize boxing judges. But it's not that easy to have a sound basis for the criticism. One needs to see the fight the judge saw to be in the position to rightly criticize. Critics should temper criticisms in light of the situations boxing judges are in when judging fights. And judges should likewise understand criticisms from the boxing public, however baseless these may seem."  — Epifanio M. Almeda
Lederman, 52, is in her 24th year as a professional boxing judge. Her assignments have taken her to eight foreign countries and Puerto Rico. And she has been a fixture this year at the MGM Bubble, working 18 fights across seven shows without incident prior to this past Saturday night.
This, of course, does not excuse Julie's scoring on Saturday (119-109 for Teofimo Lopez), but it needs to be kept in mind that she has been ranked high over the years and does not have in her past work a pattern of poor judging such as seemed to exist, for example, in Texas and which drew the ire of Paulie Malignaggi.
When she first hit the scene, cries of nepotism and politics accompanied her, but those complaints quickly evaporated. Whether she can bounce back from this controversy remains to be seen. This writer hopes she can.
Photo: Julie Lederman and her father are flanked by Henry Hascup, President of the New Jersey Boxing Hall of Fame and Aaron Davis, former President of the New Jersey State Athletic Control Board
Ted Sares can be reached on Facebook or at tedsares@roadrunner.com
Check out more boxing news on video at the Boxing Channel 
To comment on this story in the Fight Forum CLICK HERE
"—C'mon!" (from the pen of Springs Toledo)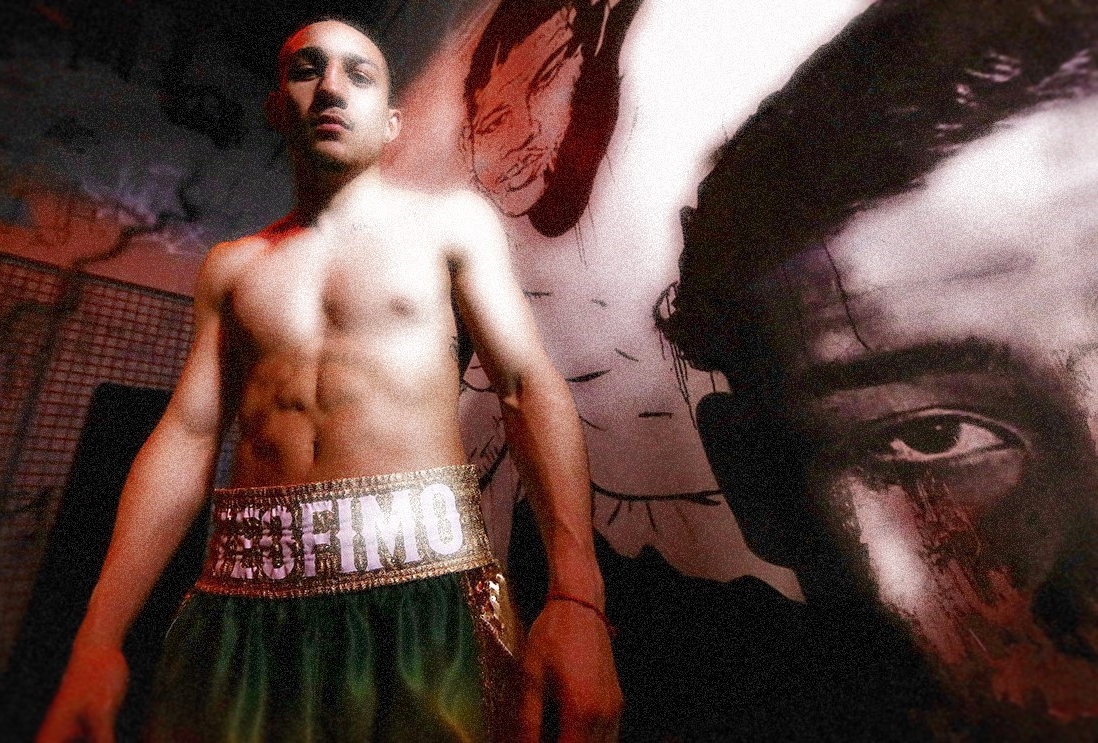 "—C'mon!" said Teofimo Lopez with two seconds left in the 12th round. It was a Brooklyn thing to say on a Brooklyn-type Saturday night, and Lopez timed it well. He'd just crashed two hooks at either side of Vasiliy Lomachenko's head and ended their saga as it began—with sharp words.
"My son will destroy Lomachenko," Lopez's father told EsNews in August 2017. Three months later Lopez was in the gym mimicking his style. "Same side always," he said as he tapped the bag and dipped to his right. "Nuthin' different." "Lomachenko is a diva," he said last week. "I don't like him … I'm the type of person, I say something I mean it. If you have a problem with it, come see me." Lomachenko came to see him all right, and both brought their fathers as if the whole thing was a schoolyard scrap.
Lomachenko's father is a silent sage. His modern training techniques are part of the "performance revolution" that has transformed every sport, including the sport that's barely a sport, and not necessarily for the better. Papa Chenko's futurama theories seem at once scientific and idiosyncratic. Pundits who never heard of Freddie Brown think they're next-level stuff. There's Lomachenko holding his breath under water to build lung strength; there he is touching that board with blinking lights to improve hand-eye coordination. When Lomachenko was 9, his father went so far as to enroll him in a Ukrainian folk dance school to expose him to hobak, hutsulka, and the kolomiyka, and you can see it in all the hopping and side-stepping he does around the ring at 32.
Papa Lopez is anything but silent, though he too is a sage—a naysaying sage with street instincts picked up during a few round trips through hell. He takes no one's word for anything and if he takes a break from a tirade and asks a question, it has about as much tact as a shiv. When Lomachenko is holding his breath in the pool is someone else there too, denting his rib cage with hooks? Those lights blinking on the screen, do they feint? And dancing school? Dancing school? Brooklyn itself rolls its collective eyes.
Papa Lopez laughs without mirth at the consensus opinion, at the so-called experts. But he couldn't laugh off the indisputable fact that Lomachenko has been knocking off a parade of world-class fighters. So he plopped down in front of YouTube to see for himself what was happening.
And what did he see?
He saw that the so-called Matrix style is a series of tricks; that Lomachenko is pulling fast ones on the gullible in the opposite corner and in press row. He saw opponents cooperating with him as he gauged their strengths and weaknesses in the first round or two and measured the distance between his glove and their chin. He saw them mesmerized by nothing-shots—"pitty pats," he called them, "patty-cakes," and wondered if it would have been easier or harder, given the language barrier, if Lomachenko just came out and asked them to throw something so he can find the best route around it to sock them in the chops.
Papa Lopez also saw that Lomachenko is preoccupied with not getting hurt; that he habitually slips, dips, and veers off to his right against the conventional stance. Teofimo, 23, saw the same thing. They both know why he prefers that direction: it's the safest route.
His offense, which has two prongs and lots of frills, doesn't contradict his preoccupation. Lomachenko wants to draw out his opponents to counter them. He stands a half-step off the perimeter where they can't quite reach him and he can't reach them. Then he baits them. If they take the bait, he hops in with a jab and then hops back out of reach. He's making calculations, looking for patterns, and once he finds them he exploits them with minimal risk to himself because, like Floyd Mayweather, he already has a pretty good idea of what they're going to throw. When is he most aggressive? When his opponent is least aggressive—out of position or covering up. He isn't comfortable with uncalculated risks. Like Floyd, he wants control; and that only happens with an opponent's cooperation.
Stanley Crouch, the late cultural critic and Brooklynite who was at least as contentious as Papa Lopez, understood the set-up. "What a boxer ideally wants to do is turn the opponent into an assistant in his own ass-whipping," he said. "That's really what you want the other guy to do—to assist you in whipping his ass."
Lomachenko built a reputation on willing assistants.
And defeating him was easier than anyone anticipated. The fighter of the future bowed to all-American unruliness and old-fashioned fundamentals.
Old School's comeback Saturday night was long, long overdue. Lopez used his strength and length to draw an invisible border with a warning that said "this far and no farther." Then he enforced it. Instead of letting Lomachenko freely angle around him like he's some stiff at the prom, he angled with him and threw punches. When Lomachenko slipped and sallied past his invisible border, he adjusted his distance and sent the dogs out. He stopped his momentum. He never let him take control. He never cooperated.
By the 8th round, Lomachenko realized that he had no chance to win unless he let go of his preoccupation with defense. He had to "sell out," as Andre Ward said, by getting closer and sallying in when it wasn't safe. Lomachenko won the 8th round—the first of only three that two judges scored his way—but it didn't matter. His mouth had dropped open as if he was getting ready to admit futurama's failure. "I heard him huffing and puffing and I knew I had him," said Lopez.
The 12th round reminds us that Old School remains the gold standard in the sport that's barely a sport. When Papa Lopez had a nervous moment in the corner and urged caution, Lopez refused. "I'm a fighter, I can't give him that," he said, as if to remind us that Old School is more than dust, that it's a disposition.
Teofimo Lopez now stands in a succession of lightweight kings whose dispositions were the impetus behind achievements that make this succession very possibly the most majestic of them all: Joe Gans. Benny Leonard. Tony Canzoneri. Barney Ross. Henry Armstrong. Ike Williams. Carlos Ortiz. Roberto Duran. Julio Cesar Chavez. Pernell Whitaker.
Floyd Mayweather is in that succession too, but the business model that guided his career was rebuked Saturday night. Lopez pointed to the past, polished it up, and declared its superiority. "We're bringing back what the Old School was. You fight the best and push on it. I'm not here to pick and choose who I want to fight because I want to defend my title and keep that 0," he said and shook his head. "No. Nah!"
The lightweight king now beckons chief rivals Devin Haney, Ryan Garcia, and Gervonta Davis to disavow the business model and take up the red flag. He looks north to Josh Taylor and Jose Carlos Ramirez's battle for the jr. welterweight crown and beckons either of them—or both.
 "—C'mon!"
Photo credit: Mikey Williams / Top Rank
Check out more boxing news on video at the Boxing Channel 
To comment on this story in the Fight Forum CLICK HERE