Jermall Charlo Defeats Brandon Adams in Soldout Houston Homecoming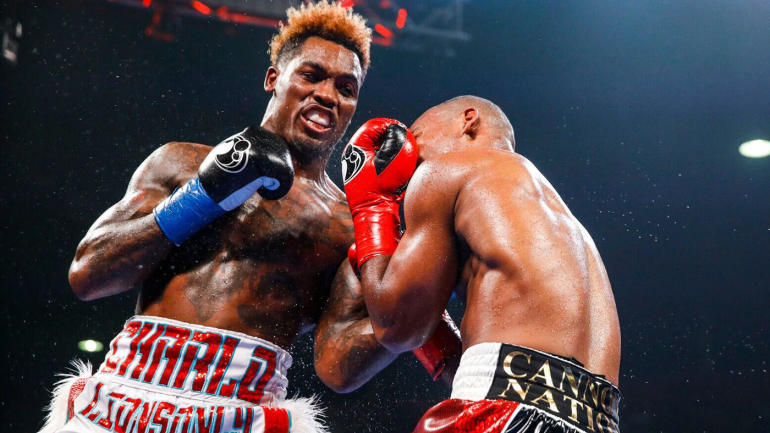 Jermall Charlo's Houston homecoming at NRG Arena went longer than most people probably expected it would. Still, in the end, the local champ earned the hard-fought unanimous decision victory over Brandon Adams, 29, from Los Angeles, in front of a soldout crowd of 6,408.
Judges at ringside scored it 119-109, 120-109 and 120-108 for Charlo. 
No longer known as the other Charlo, Jermall put his interim—err—suddenly very full WBC world middleweight title on the line in the fight. It was the long-awaited Houston return bout for Charlo, 29, who although one minute older than his identical twin brother, Jermell, had gotten a little slower out of the professional gate than did his sibling. 
Charlo stayed behind his jab during the first round. He didn't land it with any regularity, but his significant longer reach and greater height kept Adams from doing anything but ducking and dodging early besides the occasional looping roundhouse from long distance.
Perhaps secure in his superiority after the first three minutes, Charlo pressed more for an opening against Adams in round two. Charlo's crosses and uppercuts were full for steam, but artful dodging by Adams kept the challenger safe from harm. 
Adams did his best to make a fight of it in round three. Charlo threw and landed more punches, but Adams made him miss more than perhaps he was accustomed to doing and even managed to corral Charlo to the ropes where his shorter body might give him an edge. But Charlo's uppercuts and hooks were fast and vicious, so mostly Adams had just put himself in harm's way.
Still, it was his only chance, so Adams pressed more in the next round. The action heated up because of the closer quarters, with Charlo's more powerful and precise punches probably taking the nod. 
They traded overhand rights to start round five. Charlo had Adams dazed in the corner soon after, but the brave boulder of a man got his wits about him and made it through the stanza. 
Charlo is a sharp, powerful and ruthless puncher. A right uppercut, left hook combination put Adams in trouble in round six, but his craft earned him some respect when he dazed Charlo with a hard hook and put the Houstonian's backs to the ropes toward the end of the round.
But Adams main problem was that whenever Charlo kept him on the end of his longer punches, which was the majority of round seven, there wasn't much Adams could do to stop it. Sure, he'd lob the occasional hard and awkward counter, but Charlo constantly got the better of things and was always looking to land the telling blow. 
Still, the saving grace for Adams was that for all the physical advantages Charlo had, the hometown fighter wasn't accurate enough. Credit should be given to Adams perhaps for his quick movement, but it might also be true that Charlo was pressing a bit in an effort to impress the local crowd. 
That showed itself again in the ninth round when Charlo let loose a five-punch combination that Adams deftly avoided in his corner. Adams urged Charlo to bring more pressure, but Charlo was wise to Adams' attempt at finding a counter opportunity and moved away.
By round ten, it seemed clear the fight would go the distance. Charlo was aggressive in all the right ways, but Adams had too much craft for Charlo to land very many punches clean enough to get the stoppage. Even in round ten, when Charlo seemed to daze Adams, the stocky fighter was able to stem the tide by constantly leaning away from Charlo's power. 
Charlo did his best to end things early in round eleven with vicious combinations to the head and body, but Adams was just too tough. By the final round, Charlo seemed mostly content to take the win on the judges' scorecards, a virtual certainty at this point, even in the topsy turvy world of professional boxing. 
Back in 2012 when I first met Jermall, Charlo was undefeated and talented, but he didn't have a manager or promoter yet. Where Jermell already had twice as many fights on his ledger, as well as a manager, Al Haymon, and a promoter, Oscar De La Hoya, the other Charlo had pretty much nothing going his way except that he seemed to have a place to train at Plex in Houston under the guidance of trainer Ronnie Shields and he appeared to have what it takes physically to make it in the gritty world of professional boxing. 
But something always stood out about Jermall. Maybe it was just that he seemed to be working so hard in the gym every single time I saw him. Where other local fighters I've covered over the years in the Houston area usually succumb to the natural apathy that comes with not having a fight coming up soon, Charlo was always in the gym working, sparring and learning as if he did.
So seven years later, that Jermall is now an undefeated two-division world champion with at least a credible path toward megafights against the likes of former unified middleweight king Gennady Golovkin or current lineal champ Canelo Alvarez comes to no surprise to this writer. 
Whether he'll stay at or near the top of the divisional mountain remains to be seen, but Charlo's steady rise from relative obscurity should not go unnoticed in the sport. 
Lubin Stops Attou at 154
Erickson Lubin, 23, from Florida, stopped French fighter Zakaria Attou in just four rounds in a junior middleweight scrap that kept Lubin in line for another world title opportunity. Lubin looked electric in the fight, something he's appeared to be in every outing except one. 
Two years ago, Lubin looked a bit green (or maybe just super unlucky) when he was knocked out by Jermell Charlo in the first round for Charlo's WBC junior middleweight title.
One wonders what it was like for Lubin to share the card with Jermell's identical twin brother, Jermall. Was it hard for him to see the same face of the man who so quickly and thoroughly dispatched him of his world championship dreams with one big punch? 
If it did bother him, he certainly didn't show it against Attou. From the very start of the fight, Lubin was landing hard punches to Attou's head and body. The Frenchmen moved away, trying to counter, but Lubin was just too sharp for Attou to handle. 
It didn't help Attou that he injured his right bicep in the bout. Still, even if he had the use of two good arms, this fight probably wouldn't have lasted much longer than it did. 
Lubin punched him into just about every corner of the ring during every round of the fight. By round four, Lubin had hurt him enough to send him down to the canvas for good. At that point, the fight was mercifully halted by Attou's corner. 
If there's anything to criticize about Lubin, it's that he only really looks for one punch at a time. But at least in that, Lubin is almost always standing flatfooted and throwing with tons of power. He's fast, He's athletic. He's powerful. He's probably the best fighter in the world right now who has been recently knocked out in the first round. Lubin looks legit. 
Take that one performance away, and Lubin would likely be considered a certain bet to someday win a world championship. Even with that loss, he probably should be anyway. 
Marrero Defeats Ramirez in Featherweight Bout
Claudio Marrero, 30, from the Dominican Republic defeated Eduardo Ramirez, 26, from Mexico, by unanimous decision for a secondary WBA featherweight title. 
The bout was billed as an eliminator bout in the featherweight division, meaning the winner of the fight might theoretically be on his way to facing either regular WBA titleholder Xu Can or super champion Leo Santa Cruz.
But knowing the history of the WBA's political machinations, which sometimes resembles a sidewalk shell game, the only substantial prize absolutley on the line in the bout (besides what they were paid in money) was probably just pride, and both fighters seemed eager to earn the respect of the other. 
Ramirez was the mover in the bout. He backpedaled from the start trying to get his punches off, while Marrero came forward behind concise footwork and a good jab. 
Ramirez's main weapon was the right hook from a southpaw stance, though he sometimes would change his footing to get better angles for punches out of an orthodox stance. Marrero ate that hook more than he probably liked, but he also slipped them often enough to employ a sharp one-two, his lead being the right-hand because he was also a southpaw. 
The fight boiled down to Marrero just possessing a slightly higher level of quality, something Ramirez just couldn't match. He was faster, slicker and the better athlete. Both fighters left their marks on each other, but by the end of the fight it was clear Marrero was the winner. 
Judges at ringside scored the bout 116-112, 115-113 and 118-110 for Marrero, who was jubilant in victory and happy to wear the WBA gold belt around his waist no matter what we in the media think about such things. 
Flores Stops May in Five Rounds at Junior Lightweight
Junior lightweight Miguel Flores stopped Mexico's Luis May in the fifth round of a scheduled 10-round junior lightweight scrap. 
Born in Mexico, Flores, 26, now lives in Houston and trains at the same place where 140-pound titleholder Regis Prograis does his thing, the Main Street Boxing & Muay Thai gym. Flores is trained by local stalwart Arron Navarro who is one of Main Street's mainstay cornermen alongside local legend Bobby Benton. 
Flores is now on a two-fight winning streak after suffering consecutive stoppage losses in 2017 to Dat Nguyen and Chis Avalos, just around the time his handlers were talking about their fighter maybe getting a world title opportunity. 
But Flores seems to be back on track. He kept his 35-year-old opponent at the end of his longer and snappier punches right from the opening bell, hurting him on occasion but not quite able to put him away until May's corner threw in the towel at 1:33 of the fifth round. 
Despite the unexpected losses two years ago, Flores has continued to work and improve, perhaps because he doesn't just fight for himself, but also for his late brother and role model, Benjamin, who tragically died from injuries suffered inside a ring three months prior to Flores making his own professional debut back in 2009.
Check out more boxing news on video at The Boxing Channel
To comment on this story in The Fight Forum CLICK HERE
Scoring the Hagler-Leonard Fight With Fresh Eyes: More Fuel for the Fire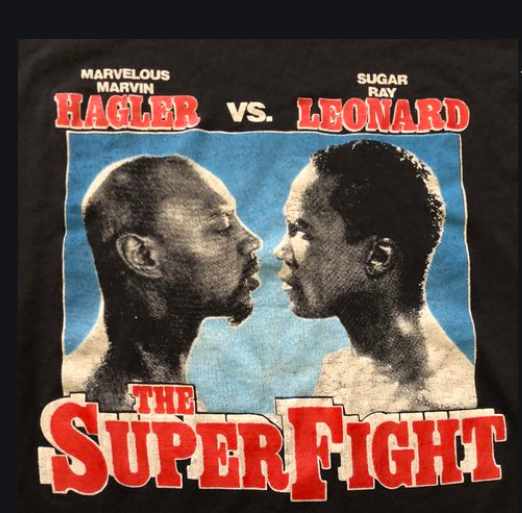 Monday, April 6, marks the 33rd anniversary of one of the most famous fights in boxing history. On that date in 1987, Sugar Ray Leonard upset Marvelous Marvin Hagler at Caesars Palace in Las Vegas, ending Hagler's 36-fight unbeaten streak. The Marvelous One never fought again.
It wasn't a great fight, but it was a great spectacle. The split decision favoring Sugar Ray was highly controversial and remains a bone of contention to this very day. The only thing that everyone seems to agree on is that the score turned in by Mexican judge Jo Jo Guerra – he had it 118-110 for Leonard – was ridiculous.
TSS New England correspondent Jeffrey Freeman re-visited that fight in an article published on this site in April of 2017. Freeman went back and meticulously studied the tape, re-scoring the fight round-by-round. His conclusion may surprise you.
Here we go, a blast from the past. (Click here to read Jeffrey Freeman's full 2017 article.)
"ROUND ONE: Leonard is on his bicycle immediately, dancing in circles around an orthodox Hagler. Immediate first impressions are that Leonard looks a little bigger than Hagler, not unlike Danny Jacobs last month against Gennady Golovkin. Leonard does not stop to punch very often but the first time he does strike, he unleashes a fast combination from which a left hand clips Hagler on the chin. Marvin smiled and Sugar Ray went back to dancing but the message was received loud and clear. Leonard was for real.  And now he was taunting Hagler by sticking out his chin. More combination punching from Leonard outscores Hagler's initial body attack.
Leonard wins the first round 10-9.
ROUND TWO: Still fighting orthodox, Hagler is looking to close the distance quicker and punch more. A wide left hook grazes Leonard early in the round. Leonard is boxing well and showing flashes of the defense he's well known for. Leonard grabs on for the first time after punching while Hagler pounds the body with his free right hand. A whipping right from the outside catches Hagler high on the head. Leonard places a nice left to the body under the elbow. Leonard clinches. With thirty seconds left in the round, Leonard connects with a clean right hand to the side of Hagler's head. Another left to the body from Leonard at the bell.
Leonard wins the second round 10-9.
ROUND THREE: Fighting southpaw for the first time, Hagler is bobbing and weaving but he's having a hard time keeping Leonard in one place long enough to punch at him. Lead right hands from Leonard are actually landing cleaner than anything Hagler is throwing in the challenger's direction. Hagler cannot land his right jab effectively and his uppercut is not breaking up and through the guard of a very defensive minded Leonard. With less than thirty seconds to go, a pair of one-twos from Leonard connects.
Leonard wins the third round 10-9.
ROUND FOUR: Hagler is boxing southpaw and trying unsuccessfully to catch up to Leonard. The challenger is sliding around the ring while Hagler swings and misses. A lead right hand from Leonard connects before a quick clinch. While tied up, Hagler worked the body a few times with his free hand. Leonard landed a clean right to the head on the break, a sign that he is neither intimidated by nor respectful of Hagler. Leonard confirms this fact later in the round when he winds up a showboat bolo punch that lands directly on Hagler's groin. Referee Richard Steele warns Leonard but Sugar Ray is doing what he wants in there when he wants to do it.
Leonard wins the fourth round, 10-9.
ROUND FIVE: Leonard starts the round strong with a pair of one-twos that connect as Hagler tries to get inside. Leonard is still moving well, beating Hagler to the punch. It looks at times like Hagler's feet are stuck in mud, while Leonard looks to have wings on his tasseled heels. With less than thirty seconds in the round, Hagler lands a right uppercut on the inside and Leonard is knocked back wobbly from the impact of the punch. Hagler hammers Leonard on the ropes at the bell. Hagler was out-landed this round, but Leonard was hurt.
Hagler wins the fifth round 10-9.
ROUND SIX: The fight is being fought at a familiar pace. Hagler is pressing forward trying to connect. Leonard is boxing from the outside, potshotting Hagler off the jab. Hagler's stance switches don't seem to bother Leonard at all. From the southpaw or orthodox position, Hagler misses wildly while Leonard glides away to safety or stands right in front of Hagler; bending back and away from the champion's wide punches. The objective reality is that Leonard is landing more than Hagler and Hagler is missing more than Leonard.
Leonard wins the sixth round 10-9.
ROUND SEVEN: With Leonard beginning to show his first signs of weariness, Hagler takes advantage to close the gap, landing well with the southpaw jab. Leonard is still countering more effectively but Hagler's power is starting to find the target. A left uppercut on the ropes from Hagler distorts the pretty face of Sugar Ray. As the round times out, Leonard reverts to shoeshine punches from the outside while Hagler deters his movement and puts Leonard on the ropes for some much needed body punches. This was a very close round.
Hagler wins the seventh round, 10-9.
ROUND EIGHT: Despite Leonard using every inch of an unusually large boxing ring, Hagler's long right jab lands clean in the first minute of the round. Hagler is starting to look marvelous for the first time in the bout. Leonard is not so tired yet that he can't keep moving but he is fading to the point where his punches lack the hard snap of earlier. Hagler makes Leonard pay when he opens up and exposes himself to counters. Leonard stands and fights on semi-even terms with Hagler to close out a good round for the defending champion.
Hagler wins the eighth round 10-9.
ROUND NINE: Before the bell to start the round, Leonard's trainer Angelo Dundee can be heard begging Ray to "just box" and not stand toe-to-toe. By contrast, in the opposite corner, the Petronellis are very calm and collected. Almost too calm. Like an "IBM board meeting" kind of calm. When the action resumed, both Hagler and Leonard went back to what they found effective earlier, Leonard boxing on the outside and Hagler trying to get close with the jab to rough Ray up inside. At the halfway point in the round, Hagler finally has Ray on the ropes, standing straight in front of him. Hagler does great work with his more powerful punches. Under fire in the corner, Leonard shoots off a lightning fast combination as he spins away from danger. It's clear that Leonard can hit Hagler. It's not so clear that he can hurt him. Hagler is walking through Leonard's punches to land harder shots of his own in a great ninth round.
Hagler wins the ninth round, 10-9.
ROUND TEN: With nine minutes left to go in the career of Marvin Hagler, the champion comes out to start the round with a wild right hand that misses. While both fighters are showing some signs of fatigue, it is Hagler who is landing the harder punches as Leonard's ability to move diminishes. Hagler is the more aggressive fighter in this round, although not always the more effective boxer. Leonard is still scoring points with basic boxing as Hagler wades in head first. Another extremely close round to call.
Leonard wins the tenth round, 10-9.
ROUND ELEVEN: The pace is slow to start the first minute of the championship rounds. Leonard is still finding Hagler's chrome dome with left-right combinations. Leonard starts to showboat again, taunting Hagler; then unloading with slashing punches. The majority of Leonard's punches miss but he is now more active than Hagler. Showing his first signs of desperation, Hagler lunges in with wide punches that Leonard is able to deftly avoid by leaning back at the waist. A clean left to the body, then upstairs, lands for Leonard.
Leonard wins the eleventh round, 10-9.
ROUND TWELVE: With three minutes left in the fight, Leonard is ecstatic in the corner before the bell. Both he and Dundee feel they have the fight won as Dundee yells out "new champion" over and over again.  Leonard beckons Hagler to the center of the ring where Steele makes them touch gloves. Hagler goes on the attack immediately, perhaps sensing the seriousness of the situation. Pinned on the ropes in a corner, Leonard again impresses the crowd with a flashy combination to Hagler's head before dancing away to circle the ring. With ninety seconds left to go, Leonard looks content to run and grab. Hagler misses with a left and a right over the top of a crouching Leonard with a minute to go. Both boxers begin to acknowledge the crowd by raising a fist. Leonard again holds and Hagler punches him repeatedly in the side of his body. They trade inside with Leonard's back to the ropes to close out the fight.
Hagler wins the twelfth round, 10-9.
I scored the fight 115-113 for Leonard, the same as on the night I first saw the fight live in 1987. Judge Lou Filippo scored it 115-113 for Hagler. Judge Dave Moretti scored it 115-113 for Leonard. And Judge Jo Jo, well, you know what he did.  The A.P. scored for Hagler. The Boston Globe scored for Leonard. HBO's Harold Lederman had it 115-113 Leonard.
Larry Merchant?  He had it a draw.
Ultimately, Leonard was much better than anyone could have realistically expected. And Hagler was much farther past his prime than anyone truly realized. Quite naturally, it was the perfect time for Leonard to have come out of retirement for a fight with the aging Hagler. So there you have it folks.  I've thrown down the gauntlet.  Feel free to pick it up and tell me where I'm wrong.
How did YOU score the fight?
Who REALLY won?
Was it Hagler?  Was it Leonard?
The debate rages on…"
Boxing Writer Jeffrey Freeman grew up in the City of Champions, Brockton, Massachusetts from 1973 to 1987, during the Marvelous career of Marvin Hagler. JFree then lived in Lowell, Mass during the best years of Irish Micky Ward's illustrious career. A new member of the Boxing Writers Association of America and a Bernie Award Winner in the Category of Feature Under 1500 Words, Freeman covers boxing for The Sweet Science in New England.
Check out more boxing news on video at The Boxing Channel 
To comment on this story in The Fight Forum CLICK HERE
Art of Boxing Series: Tim "Desert Storm" Bradley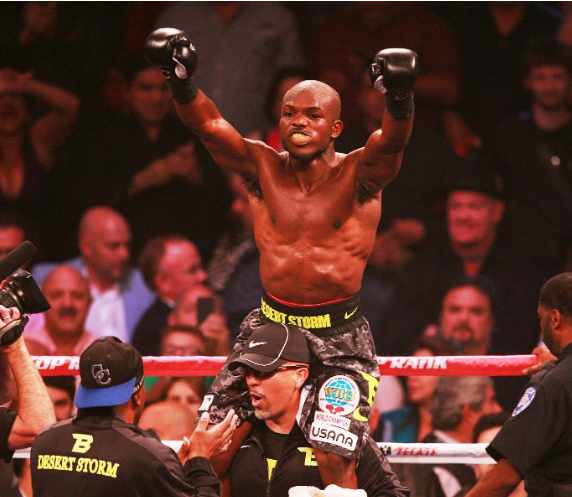 Few things compare to watching the rise of a virtual unknown boxer to world champion status and that's what transpired in the amazing career of Tim "Desert Storm" Bradley Jr.
From the first day Bradley stepped into the outdoor prize ring in Corona until his final clash against a super star almost exactly four years ago in Las Vegas, it was like watching a classic painting in the works, a Rembrandt, a Picasso, a Renoir – layer by layer of clashing colors and resistance to opposing forces.
Not all prizefighters are the same.
Bradley, though tough as they come and as fast as a zephyr, was forced to rely on limited physical tools and a mental aptitude for studying the opposition the way a Nobel prize winning physicist might study molecules.
He is a member of a limited few who mastered the art of boxing.
It all began in the starched and heated area of Palm Springs where temperatures soar above 115 degrees on a regular basis in the summer. It can also dip below 30 on a winter night. It was around 1994 that Bradley found boxing.
Always short for his age, others picked on Bradley and he quickly retaliated with flashing fists. He was expelled twice and nearly booted from an entire school district. But he found a loophole when a friend told him about a boxing gym.
"A friend of mine was doing it. His name was Julio and we was always slap boxing around in school, just kidding around trying to hit each other in the face," said Bradley recounting his elementary school days. "I was quick and very athletic and was always able to get to him before he was able to get to me. And he was boxing. So I begged my dad for almost two months to take me to the boxing gym."
Bradley's father worked across the street from a Palm Springs boxing gym and it coincidentally was the same gym his friend Julio attended. Father and son visited the gym one day. Bradley was 10 years old.
"I felt like I was walking into my heaven. I remember it was a blue heavy bag when we walked in the door to my right. I saw the ring, it was off to the right in the corner. And the speed bags were directly in front of me and they had these platforms if you were short so you could reach the speed bags. And I remember seeing all these different pictures on the wall of fighters and trainers and champions," Bradley recalls.
After signing waivers and getting weighed, the older gentleman, a husky caretaker named OJ Kutcher from Boston, took a good look at young Bradley and tapped him lightly on the chest.
"He looked at me and said 'oh, you're different. There is something about you kid. You are going to be a champion' and my dad started laughing," said Bradley about what the old trainer said in his Bostonian accent.  "My father said we just want to box. Don't fill my son's head up. You don't got to sell us on this man. We just started laughing."
It wasn't a laughing matter once actual training commenced. Immediately Bradley excelled and surpassed the others in his ability to do more push-ups, run faster and train harder. In two weeks he got his first fight. Shortly after, he was pit against a youngster who would be a future amateur legend.
"I remember fighting Panchito Bojado in my second fight. He beat me. I fought hard as I can but I didn't really know a lot. Then I met him again in my fourth fight in the tournament," said Bradley chuckling at the memory. "So then I went to the junior golden gloves and he beat me again. He started boxing early, early. I fought hard but he had some experience on me. I never fought him again."
Bradley quickly became the best fighter in the desert region. Now he set his goals on bigger game.
National Recognition
Though small in stature, Bradley was making a big impact on the amateur boxing world. Stars like Andre Ward, Andre Berto, Andre Dirrell were all future foes and obstacles for Bradley who fought at 147 and 152 pounds as he got older.
His favorite amateur fight took place in the early 2000s.
"My favorite fight was against Edgar Sanchez. He was from Arizona. He's a lefty. He had just beaten Andre Ward in the Blue and Gold Tournament. I remember watching that fight. I fought Andre Ward in the same tournament. Andre ward beat me 2 to 1, and then Edgar Sanchez beat Andre next day. And that was the last time I saw Andre Ward lose actually," said Bradley about his favorite amateur win. "That guy, I fought him in the Silver Gloves regionals in the finals and I remember him beating Andre Ward and he beat a couple of other guys that were top-notch from California. I remember getting in the ring with him and I ended up beating him."
Bradley said he carefully watched Sanchez defeat Ward with an intense pressure style. He devised his own plan to defuse the aggressive boxer and when they met, he emerged the winner.
"I was able to out-box him. Set traps and just let him run into punches. I ended up beating him," said Bradley remembering the victory. "That was probably my favorite amateur fight."
Around this same period Bradley was trying to make his long-sought dream of making the US Olympic boxing team. He had two more opportunities when he fought in the Police Athletic League Nationals.
"I fought in the PAL Nationals semi-finals and I fought someone from the Army team. It was tied up 10-10 I think. Then, in the last round, I went straight at him pinned him on the ropes, drilled him and no doubt in my mind I won the fight. After the fight I put my hands up because I had no doubt in my mind I won," Bradley said of the fight held at 152 pounds. "But they raised his hand instead. That's just crushed me when I lost. My dream was to go to the Olympics at 152."
Despite severe height disadvantages at the 152-pound weight class, Bradley felt he was capable of still making the Olympic team.
"I had one more chance and lost the challenge to Vanes (Martirosyan). I had never seen him before. He was tall and long and had good power and skill, he surprised me. He shook me. I was like wow, who is this kid," said Bradley at the memory. "I fought against the Dirrell brothers, Andre Berto, Andre Ward, I fought all of them. But yeah, I ended up losing and that crushed me. I thought about quitting boxing."
Enter Thompson Boxing
Months passed by and Bradley decided to partake in teen activities like partying and partying.
"I was finally doing things a teen-ager does," said Bradley. "I had always been so disciplined and did nothing but train. But with no boxing, I started partying."
Then one day, at a Palms Spring golf course, Bradley was attending a party when he saw a group of people with shirts that had Thompson Boxing emblems. He asked a man wearing a Thompson Boxing shirt about the company and also informed him that he was a boxer.
"This guy said put your hands up and then he slapped me in the face. Then he slapped me in the face again and we got into a little tussle. I started coming after him. I was furious. Then Ken Thompson's son Steve ran over to help. I was trying to kill that dude. Steve (Thompson) said, I like your spirit."
Thompson Boxing agreed to give Bradley an audition fight. But first, Bradley sought out a trainer to make the transition from amateur to professional boxing.
He found Joel Diaz and his brother Antonio Diaz in Indio.
"The Diaz brothers had a big reputation in the Valley. Julio won two world titles, Antonio fought Shane Mosley and Joel fought as well. I just trusted those guys. I knew I had to learn how to really step into the jab. Growing up in boxing you know the lingo," said Bradley about making the transition in six months. "It was mentally draining, I had to learn distance."
Finally, on August 20, 2004, Bradley made his pro debut at Omega Products International at Corona, California. It was an outdoor event and facing him was a guy named Francisco Martinez who was also making a pro debut.
"I fought a kid who had just turned pro too and the first jab he hit me with was like getting hit in the face with a brick. Oh my goodness. He's not hitting me no more," said Bradley about his first prize fight. "I knew I had more skill than he had. Joel taught me how to break down guys to the body. You got to take something out of them by beating them to the body."
Bradley won by second round technical knockout.
To be continued…….
Photo credit: Al Applerose
Check out more boxing news on video at The Boxing Channel 
To comment on this story in The Fight Forum CLICK HERE
Stonewalled by the Coronavirus: Dee-Jay Kriel's Unhappy Story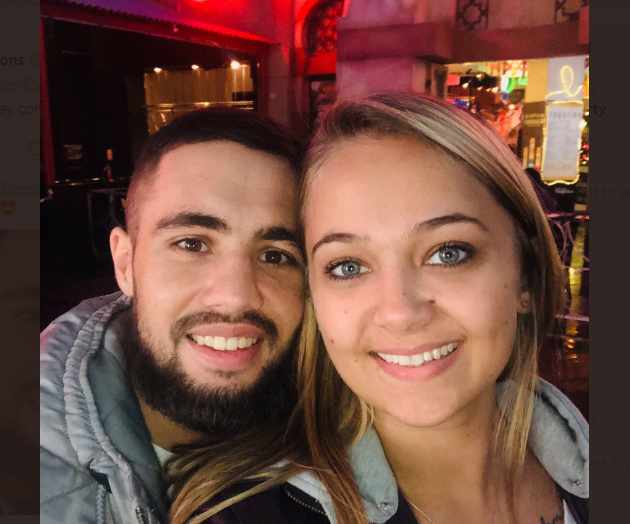 They say that good things come to those who wait, but that old bromide gives little solace to a boxer whose career has been frozen by the great pandemic. Some cases evoke more sympathy than others and the case of Dee-Jay Kriel in particular strikes a sympathetic chord.
It's been 13 months since Kriel last had a fight of any consequence. Opportunities arose but then for one reason or another were pulled off the table. And then finally the logjam was broken, a match with IBF title-holder Felix Alvarado on a big Golden Boy Promotions card later this month on April 25.
The pandemic torpedoed that show and ultimately every other boxing show slated for the month of April and who knows how far beyond? And once again, Dee-Jay Kriel was left in limbo, not knowing when he would fight again.
Chances are you are not familiar with the name Dee-Jay Kriel. Boxers in his weight class, with very few exceptions, toil in anonymity outside the Orient. But Dee-Jay is no club fighter; he actually won a world title, achieving that distinction on Feb. 16, 2019 in Los Angeles when he upset previously undefeated Carlos Licona.
If you missed it, you weren't alone. The match was left off the televised portion of the show which aired on FOX. In fact, some ringside reporters missed the fight, or at least left it off their post-fight story. It was the walkout fight and they were likely busy interviewing the victorious headliner Leo Santa Cruz  back in his dressing room.
That's what happens – indifference or downright disdainfulness — when you compete in the smallest weight class. Licona vs. Kriel was contested for the IBF minimum-weight title. And, so it is that when Dee-Jay Kriel looks back at the proudest moment of his pro career, his self-satisfaction is tempered by the realization that few people got to share the moment with him.
"That's too bad," he says, "because it was a very exciting fight."
Indeed it was. Heading into the 12th round, Dee-Jay was ahead by one point on one of the cards but trailed by seven points on the others. It wasn't sufficient that he go out and hammer Licona from pillar to post in the final stanza; he needed a knockout to win. And he rose to the occasion, scoring three knockdowns before the referee waived it off with less than a minute remaining on the clock.
"It was like a Rocky movie," says Kriel.
Kriel is from Boxburg, South Africa, a community on the outskirts of Johannesburg. The Licona fight, which he took on short notice, was his U.S. debut. He had come to Las Vegas six months earlier to hone his game under the tutelage of veteran trainer Kenny Adams.
"There just wasn't enough opportunity in South Africa," he said. Like many other boxers around the world looking for that one big break, Las Vegas was seen as the promised land.
In Las Vegas, things have not proceeded as quickly as he had hoped, but frequent sparring sessions with Nonito Donaire sharpened his tools and increased his confidence. "I learned a lot from Nonito," says Dee-Jay.
It's a long way from Johannesburg to Las Vegas, more than 10,000 miles. You can't fly there non-stop and you can't get there in one day. And for a young boxer leaving home for the first time, heading off to a strange land, the trip must seem even longer. Kriel is very close to his extended family and came here without his wife Denica (pictured) who wasn't able to join him until October of last year.
When he was just starting out, Kriel seemed like the longest of long shots to win a world title. He was 0-3 as an amateur and lost his pro debut. But he stayed the course and would not lose again. He currently sports a 16-1-1 (8 KOs) record, the most recent "W" coming in an un-taxing, stay-busy fight in Tijuana.
Kenny Adams, who turns 80 this year, has had health problems that have forced him to cut down on his workload. Brandon Woods has assumed the role of chief trainer. Woods is a fixture at Bones Adams gym in Las Vegas, or was until the coronavirus turned the world upside down. Now, instead of working with boxers in a communal setting, Woods trains fighters one-on-one in his home.
"I still work out every day," Kriel told this reporter by phone. "I run and jump rope and work the mitts with Brandon."
It can't be very much fun. Woods is a no-nonsense trainer. In the gym, he runs the show like a drill sergeant. It is the camaraderie that makes it easy to digest; there's a sense of community there, a family-like atmosphere that can't be replicated in a one-on-one setting.
Winning a title wasn't life-changing. The IBF ordered Kriel to defend the belt against Pedro Taduran, but Taduran's management offered less money than Kriel had made fighting Carlos Licona and they insisted that the fight had to take place in the Philippines. Ergo, Kriel relinquished his belt without defending it, moving up to a higher weight class.
Kriel's dream fight was a unification bout with long-reigning WBC title-holder Wanheng Menayothin, aka Chayaphon Moonsri, whose record, currently 54-0, gives him a Mayweather-like aura, if only in his native Thailand. (Ironically, Menayothin was also slated to appear on Golden Boy's April 25 show, but against an opponent who would not have posed as big a threat to him as Dee-Jay Kriel; such are the politics of boxing.)
Dee-Jay could be forgiven for walking away from the sport in frustration, but returning home right now isn't an option. South Africa's COVID-19 lockdown is among the world's most stringent. Jogging and dog-walking are prohibited. In Johannesburg, the militia are patrolling the streets.
The Republic of South Africa has produced a few good heavyweights and one great junior lightweight in Brian Mitchell, but for whatever reason an inordinate number of South Africa's best fighters have toiled in the smallest weight classes. Baby Jake Matlala, who had to stand on his tiptoes to be five feet tall, became a national hero after upsetting Michael Carbajal at Las Vegas in 1997. Zolani Tete, a former two-division champion, began his career at 111 pounds. Moruti Mthalene is the reigning IBF world flyweight champion and former world minimum-weight title-holder Hekkie Budler is currently ranked #1 by the WBC at light flyweight.
As shown by Matlala, and many years earlier by mighty-mite Vic Toweel, South Africans revere their world boxing champions, no matter how big or how small. When Dee-Jay's sponsors Ryan Erasmus and Kagiso Mokoduo chose to back him, the potential return on investment was obviously a lesser motivation than the chance to be involved in a project that would hopefully uplift the spirits of their countrymen. Erasmus and Mokoduo are the co-founders of a prominent South Africa law firm.
"They are good guys," says Kriel. "They look after me."
Does he worry that in these troubled economic times his sponsors may be compelled to pull the plug? "It preys on my mind," he says, "but so far there has been no indication of that." Should that transpire, Dee-Jay couldn't count on financial help from his wife. Denica was a bookkeeper for a financial services firm in South Africa but is in the U.S. on a student visa that prohibits her from entering the work force.
Dee-Jay knows that he has it a lot better than other fighters who can no longer afford to keep their nose to the grindstone. He's also lucky to live in the Internet age where keeping up with the home folks doesn't involve the post office. He communicates with his family in South Africa by video every day. His father has a small towing business. "We were never poor," he says, "but my parents never had a lot of money. I want to help them out. That's my first goal and then I would like to leave a legacy."
—
Dee-Jay bucked big odds when he snatched away Carlos Licona's title. Licona had 75 amateur fights, was schooled by the renowned trainer Robert Garcia, and was fighting in his backyard. And he will be a substantial underdog again when and if his bout with Nicaragua's Felix Alvarado comes to fruition. Alvarado is 35-2 with 30 knockouts, has won 17 in a row, and has been in with stiffer competition. His twin brother Rene Alvarado recently won the WBA 130-pound title.
Alvarado seemingly has another factor in his favor. As I write this on April 3, Nicaraguan strongman Daniel Ortega has yet to impose social distancing. One presumes that Alvarado's regular routine hasn't been disturbed.
"I believe a fighter needs to fight," says Kriel, "just as a footballer (i.e, a soccer player) needs to keep playing football." Expressed more tersely by an old-time fight handicapper of this writer's acquaintance: rest makes rust.
The Dee-Jay Kriel story isn't a great tragedy like so many COVID-19 stories, but it's hard not to feel for him and for all the other boxers who have been marooned, in a manner of speaking, by this surreal situation.
Hang in there, guys.
Check out more boxing news on video at The Boxing Channel 
To comment on this story in The Fight Forum CLICK HERE