Mark Kram Jr, Author of a New Bio of Joe Frazier, Pays Homage to his Father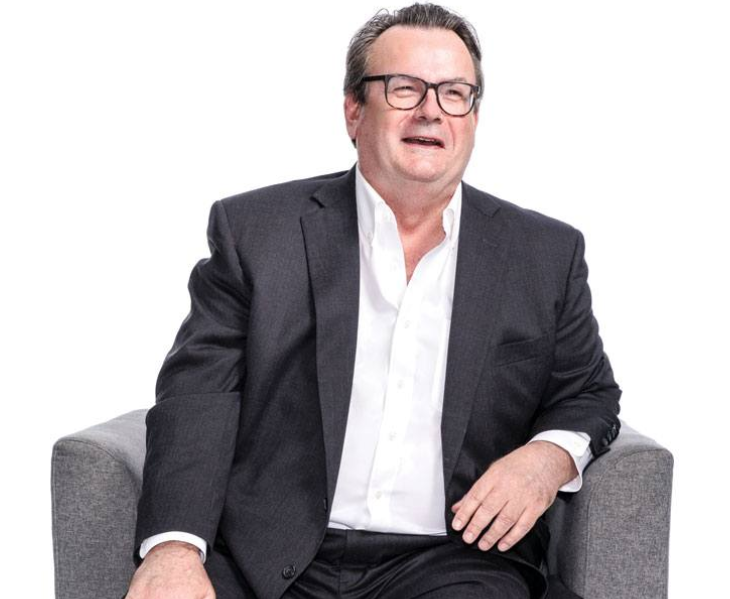 Mark Kram Jr, Author of a New Bio of Joe Frazier, Pays Homage to his Father
When it comes to writing about sports, the Kram duo, father and son, have produced many notable works.
The late Mark Kram, whose byline ran in Sports Illustrated from the mid-1960s through the late-1970s, delivered some of the most melodic prose this side of Red Smith.
His son has followed in his footsteps. Known as a longform specialist and a columnist, Mark Kram Jr. is also the author of several books. "Like Any Normal Day: A Story of Devotion," won the 2013 PEN/ESPN Award for Literary Sports Writing, and he is the author of the recently-released biography, "Smokin' Joe: The Life of Joe Frazier."
Having a successful father can sometimes be daunting for the offspring. Has the last name opened more doors than it's closed?
"It's been far more of a help than a hindrance," Kram Jr. (pictured) said in an e-mail. "Of course, we shared the same byline for years while I worked in newspapers. That led to some awkwardness. Understandably, people would call thinking I was him. When I began writing for Philadelphia magazine in the 1990s, I adopted "Jr." to clarify who was who.
Technically, I am not a "Jr." He changed his name from "George" to "Mark" three years after I was born in 1956, when he started covering high school sports for the Baltimore Sun."
Kram Jr., whose efforts have appeared in "The Best American Sports Writing" series and in "The Great American Sports Page: A Century of Classic Columns From Ring Lardner to Sally Jenkins," an anthology edited and selected by John Schulian, said that although his father made an impact in journalism, it didn't necessarily propel him into the business.
"Not particularly," he said of his ultimate career choice. "When it came to writing, I was very much a late bloomer, as Dad himself had been. He neither encouraged nor discouraged me. When I got to college at the University of Maryland, I told myself that if I could learn to write while I was there, it would be a skill that could keep me gainfully employed in the years to come. So I began working for the college newspaper. But like Dad, I was more or less self-taught."
The elder Kram passed away in 2002 at age 69. That he accomplished what he did is remarkable, given where he began.
Born in Baltimore, Maryland, on December 6, 1932, Mark Kram wasn't blessed with a silver spoon in his mouth. Books and high-brow literature weren't laying around the house. The Daily Racing Form and tout sheets were.
Kram was a three-sport athlete in high school who went on to play minor league baseball. His hopes of playing in the big leagues were dashed when he was beaned. He was drafted into the military in 1953 and spent a very short period of time at the University of Georgia.
Kram would find work at Sports Illustrated where he became one of its rising stars.
Boxing was Kram's primary beat and it coincided with the time Muhammad Ali, along with Joe Frazier and George Foreman, dominated the heavyweight division.
"Well, he came along during a period that is looked upon now as the golden age of Sports Illustrated," said Kram Jr. "For a young man who had finished tenth from the bottom of his high school class and had no college to speak of, he was on a very fast track when he got to New York in 1964. But he worked very hard to develop his skills and just became better and better."
Kram Jr. went on: "Along with his boxing pieces, he took on an array of off-beat bonus pieces that enabled him to grow artistically," he said. "I remember he told me he once had lunch with Joseph Mitchell, the legendary New Yorker writer. Dad was interested in moving over to the New Yorker. Mitchell told him, "That can be arranged. But why would you want to? Everything is happening where you are."
On some level, it may appear that writing is something that anyone can do. Maybe? But it's another matter to write well.
"Dad used to say he was as fast as he had to be. For Ali-Frazier I and II, he had an hour to write his stories and he did it," said Kram Jr., who was a senior writer for the Philadelphia Daily News from 1987 through 2013. "When he was working on something longer, he tended to bleed over every comma. At his office at Sports Illustrated, he would type a few lines, get up and pace the halls, thinking."
Kram Jr. continued: "As he walked, he would puff on his pipe. By the time he was finished writing, the back of his shirt would be soaked with sweat. Remember, he worked on a typewriter as opposed to a computer screen, which is an inherently slower process. Even so, it would never have come easy for him, just as it would never become easy for me."
The elder Kram's piece de resistance was his Sports Illustrated story on Ali-Frazier III filed on deadline from Manila. Titled "Lawdy, Lawdy, He's Great" (those words were uttered by Frazier about Ali after his trainer Eddie Futch threw in the towel just before the start of the 15th round), it ran as the S.I. cover story on Oct. 13, 1975 and was later expanded into a book, "Ghosts of Manila: The Fateful Blood Feud Between Muhammad Ali and Joe Frazier."
What prompted Kram Jr., who was also employed at the Detroit Free Press and the Baltimore News American, to write his two books?
"The appeal of that story to me," he said, referencing his first book, "was how ordinary people found themselves caught up in extraordinary circumstances. The principal subject of the story, Buddy Miley, had severed his spinal cord in a high school [football] game in 1973. I interviewed him for the Philadelphia Daily News in early 1993. He had lived as a quadriplegic for 20 years, his every need seen to by his mother Rosemarie at their suburban Philadelphia home."
Kram Jr. added: "Four years later after I wrote about him, he was found dead in a Michigan motel room. He had been assisted in his suicide by Dr. Jack Kevorkian. Buddy had talked his younger brother, Jimmy Miley, into taking him to Michigan in what would become an act of complicated love," he said. "Fearing reprisals from the authorities, Jimmy had kept his role to himself until he sat down with me for a piece in 2006. The story ended up on HBO Real Sports and would become the foundation for the book I would publish in the spring of 2012."
Kram Jr. added: "'Like Any Normal Day' enlarged the struggles of a heretofore anonymous family into something universal. If you looked hard enough at the characters in the book, you could see yourself in one of them. In "Smokin' Joe: The Life of Joe Frazier," I was with characters who were just the opposite. Frazier was internationally known. The challenge for me was to bring to his life a certain degree of intimacy."
Regarding his father's famous story, this is what Richard Deitsch, a longtime Sports Illustrated writer and current scribe at The Athletic, tweeted on June 4, 2016, the day after Ali passed away at age 74. "I consider this Mark Kram piece on Muhammad Ali and Joe Frazier the best piece in the history of @SI.com."
"Simply, it is a lovely piece of skillful writing," said Kram Jr. "The opening sequence of it is haunting; Ali and Frazier had placed their bodies on the line, had given every ounce of their resolve, and now they were both exhausted and battered. From there, the story shifts perspective and point of view almost line by line; you can feel the energy in it building to a crescendo. Reflecting upon it as a piece of event reporting, a Sports Illustrated editor called it 'the apotheosis of the form'. I would agree."
There is a link between father and son when it comes to Frazier. It seems that because of Ali's towering presence, Frazier has been somewhat overlooked.
"Is he? I think you have to judge athletes in the context of their era," Kram Jr. pointed out. "To my way of thinking, the 1960s and early 1970s were the golden age of heavyweights. The talent pool was very, very deep. Frazier was on the smallish side for a heavyweight – far smaller than his chief rivals, Ali and Foreman – yet he was the consummate overachiever who never backed up an inch. Though Ali and Foreman both beat him twice, he acquitted himself with courage even in defeat. I have no idea how he would have fared against Jack Dempsey or Joe Louis or Rocky Marciano. No one else does either."
Father and son are wonderful story tellers. What makes one so? "Curiosity; the desire to tug at loose threads until you come across one that leads somewhere intriguing; the ability to subordinate yourself to the subject you are writing about," Kram Jr. said. "Nothing gets me to put a story down faster than the overuse of the first person. Generally, your presence in a piece of writing should be felt, not seen."
Kram Jr. added: "Plus – and this is paramount – you have to have patience, the willingness to take the necessary time to get something the way it should be. There is a sign I keep over my desk that says 'Things of Quality Have No Fear of Time.'"
Kram Jr. edited and chose a collection of his father's best work titled, "Great Men Die Twice: The Selected Works Of Mark Kram," published in 2015.
Looking back, is Kram Jr. glad he initiated the project? "Very much so," he said. "Few journalists have written as gorgeously as he did. Some of his sentences are pure poetry. He was quite deserving of a collection. I only wish it had been longer."
The last time father and son saw each other was June 8, 2002 when Lennox Lewis knocked out Mike Tyson in the eighth round of their title fight with three belts on the line.
"(Dad) had done a Playboy interview with (Mike) Tyson and figured that Tyson was worthy of a book," Kram Jr. said. "I joined him in Memphis for the fight. We had both arranged for credentials, but when we showed up in the press tent to get them, there was only one for Mark Kram. I remember it was funny. The young fellow handing out the credentials looked at Dad, then looked at me and said, 'so there ARE two of you!' We had a lot of fun that week in Memphis driving around and hitting the spots. But the fight was awful. Even from our seats up in the stands, it was clear that Tyson was finished. Lewis wiped the floor with him. Five days later Dad died of a heart attack back in Washington."
What does Kram Jr. think his father would want people to most remember about him?
"Like I tend to think about Joe Frazier, a good but not a perfect man," he said. "That is perhaps the best any of us can do."
Check out more boxing news on video at The Boxing Channel
To comment on this story in The Fight Forum CLICK HERE
The Friends of Tony Veranis: Part One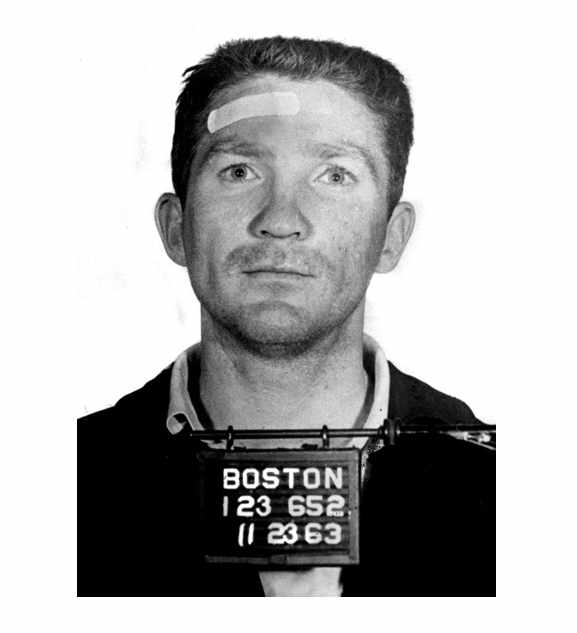 The Friends of Tony Veranis: Part One
I suspect that every writer at one time or another wished that some playwright or film maker took a liking to one of his or her articles and ran with it. Unlikely for sure, but hope springs eternal. The following piece is one that carries that hope—that one in a million chance. And even if it makes the cut, it's kind of moot at my age.
Now this is not about Frankie Carbo who was an underworld force in boxing in the late 1930s and who became the czar of the fight racket ten years later when he controlled the International Boxing Club behind the scenes.  Nor is it about Frank Palermo. This is about a slice of dark boxing-related history in and around Boston between 1966 and 1976. Let's get at it.
If edgy and nourish crime is your thing, the short and violent lives of Boston boxer Anthony "Tony" Veranis and his friends just might fill the bill. Veranis was a tough Dorchester (Dorchester is known as "The Dot"), Massachusetts kid who was born in 1938 to first generation Italian immigrants from Sardinia. Tony was in and out of trouble for most of his short life as he alternated between professional boxing and low-level crime. He had "Tony" tattooed on the fingers of one hand and "Luck" tattooed on the other, but he didn't have much of the latter—nor did most of his star-crossed friends.
Labeled a "persistent delinquent," Tony was incarcerated in 1950 at the infamous Lyman Correctional School for Boys in Westborough, a grim hellhole 30 miles west of Boston. It was the first reform school in the United States and it was where he was anonymously involved in the Unraveling Juvenile Delinquency (UJD) study conducted by Harvard University professors in an effort to discover the causes of juvenile delinquency and assess the overall effectiveness of correctional treatment in controlling criminal careers. If the study led to any positive results, Tony clearly was not included in the academic largess.
While at Lyman, Tony joined the school's boxing team, and after being spotted by the savvy and acclaimed Boston fight trainer Clem Crowley, he began fighting as an amateur. Tony's amateur career culminated when he won the Massachusetts State Amateur Welterweight Title in 1956. That same year, at age 18, Veranis turned professional in Portland, Maine under the alias "Mickey White" and won his first pro bout with a fifth round TKO over one Al Pepin. Tony then launched an astounding run of victories, but I'm getting ahead of myself.
Tony often sparred with Joe "The Baron" Barboza, Eddie "Bulldog" Connors, Jimmy Connors (Eddie's brother), Rocco "Rocky" DiSeglio, George Holden, and Americo "Rico" Sacramone. Southie's Tommy Sullivan also found his way into this mix. The thing about these guys was that in addition to being well-known Boston area boxers, each was brutally murdered between 1966 and 1976.
Joe Barboza (1932-1976)
"[Joe was] one of the worst men on the face of the earth."– Joe's lawyer, F. Lee Bailey
"The Baron" was his boxing moniker and he learned the rudiments of boxing well at Lyman Reform School. He usually doled out far more beatings than he absorbed. However, a fellow psychopath, Bobby "Dorchester" Quinn, sparred with him and repeatedly beat him until his hands hurt. An accomplished boxer, Quinn was an early opponent of Rocky Marciano. Joe ran up a modest record of 8-5 before taking on a far more lucrative and violent line of work.
It was once rumored that a sparring mate, journeyman Cardell Farmos (12-5-1), had done a number on Joe. Reportedly, the plug-ugly Baron responded by grabbing a gun out of his locker and chasing the pug out of the gym and down the street. When he saw The Baron coming, Farmos jumped over the ropes, ran down the stairs three at a time on to Friend Street, and headed for North Station with the grotesque caveman giving chase.
Barboza also reportedly sparred with Patriarca crime family associate Americo "Rico" Sacramone (who would be murdered), heavy-handed middleweight Edward Connors (machine gunned almost in half in a Boston phone booth), the aforementioned Tony Veranis, who would later be murdered by infamous James Bulger hit man John "The Basin Street Butcher" Martorano (20 confirmed hits), and world class middleweight Joe DeNucci, the future State Auditor for the Commonwealth of Massachusetts, who lived clean and stayed clean.
Joe would later assume other nicknames like "The Animal" and "The Wild Thing," as he became one of the most feared and vicious hit men of his era. He dreamed of becoming the first Portuguese-American inducted into La Cosa Nostra, but the heads of the families were not about to let that happen. Fact is, LCR members called him derogatory names — but always, of course, behind his back.
Employed by the Patriarca crime family of Providence, Rhode Island, Barboza, while operating out of East Boston, allegedly murdered between seven and 26 victims, depending on different sources, but given his methodologies and the amount of fear he generated, it's clearly safe to err on the higher side.
Notwithstanding his Neanderthal appearance, he was instinctively cunning and did not lack for innate intellect–he reportedly had a high IQ. It was Joe's unpredictable and deadly disposition rather than his appearance that just about everyone in the Boston area feared the most. Reportedly, even some Boston police would walk away rather than intercede in one of Joe's street scuffles.
Eventually, Barboza flipped and would become the "Joe Valachi" (aka snitch) of the New England Mafia. The circumstances leading up to that eventuality are grist for a lengthy and intriguing tale featuring, among other sordid elements, corruption, deception, triple-crosses, murder, false imprisonment, and the worse scandal in FBI history. Suffice to say that his testimony helped change the criminal landscape in Boston.
For his reward, there was nothing a grateful FBI would not do, so Joe became the first man in the Witness Protection Program and was sent to Santa Rosa, California, but he soon reverted to form and killed one Clay Wilson for which he served only five years. Upon his release and using the name Joe Donali, he was resettled to San Francisco, but the LCN rarely forgets or gives up, and Joe was soon murdered by four shotgun blasts in 1976. The hit was reputedly carried out by the bespectacled and professorial-looking Mafia captain, Joseph "J.R." Russo.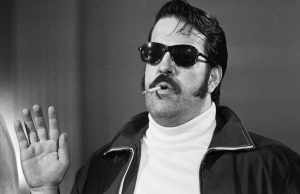 Joe had completed his regression from "The Baron" to "The Animal" to "The Rat."
Joe Barboza was a complex individual whose violent life story begged for a book to be written-and it was by crime author Hank Messick. Titled "Barboza," it is difficult, if not impossible to find, but is as compelling a true crime story as you could imagine — and if you are a boxing fan, all the better.
See: https://tss.ib.tv/boxing/featured-boxing-articles-boxing-news-videos-rankings-and-results/43501-joe-barboza-boxer-morphed-baron-animal
Tommy Sullivan (1922-1957)
Irish Tommy, as he was known in South Boston, may have been the best boxer of the bunch as he finished with a 20-2 (14 KOs) mark. Tommy went undefeated in his first 17 pro outings until he lost to Al Priest (25-1) in 1946 and then again in 1947 when Priest was 33-2. Among Sullivan's victims were Eddie Boden (18-0-1), Coley Welch (106-22-6) and "Mad Anthony" Jones who Tommy stopped twice (Jones finished 43-13-4). Fighting before monster crowds of up to 13,000 customers, Sullivan engaged in a number of ""savage brawls" that are still talked about by Boston area aficionados. They include his brutal beatings of John Henry Eskew and George Kochan. Tommy had a knack of coming back after he had been dropped and snatching victory from apparent defeat with a "hurricane attack" in the style of later warriors Danny "Little Red" Lopez and Arturo Gatti. Boston fans loved him for the excitement he brought to the ring.
In January 1949, his relatively brief professional boxing career inexplicitly ended and he began working as a longshoreman at Boston Harbor. While at the docks, he struck up friendly relationships with fellow-longshoremen Thomas J. Ballou Jr. (barroom brawler extraordinaire) and the more infamous Barboza. According to author Howie Carr, Ballou had an unusual style of fighting. It seems he always carried a grappling hook and a $100 bill. If Ballou wanted to attack someone, he'd throw the $100 dollar bill on the ground. The unsuspecting and greedy adversary would bend over to grab it, and then Tommy would plunge the grappling hook into the guy's back.
Tommy resented gang leader George McLaughlin of Charlestown who had attempted to extort money from one of Tommy's close friends. For the record, the famous Boston Irish Gang War started in 1961 and lasted until 1967. It was fought between the McLaughlin Gang of Charlestown and the Winter Hill Gang of Somerville led by James "Buddy" McLean, but that's another long and violent story for another day.
Sullivan made the strategic error of getting into a vicious barroom brawl with Edward "Punchy" McLaughlin and proceeded to give McLaughlin, also an ex-boxer, a vicious beating that could not possibly have been duplicated in Hollywood. Beginning in a bar and then moving outside into the street, the two went at each other on reasonably even terms until McLaughlin finally could take no more punishment and rolled under a parked car to escape. But Sullivan, the enraged Southie native, wanted more and he lifted up one end of the car and propped one of the wheels up on the curb allowing him to get at McLaughlin so that he could continue the beatdown. The throng of onlookers, including Barboza, was amazed at this feat of adrenalized strength that would have made a Hollywood stuntman blink.
Deadly payback was swift in coming. Two weeks later, Tommy was called to the side of a car that was idling in the street near his East Fifth Street home and he was promptly shot five times. Seven years later in 1965, Sullivan's brawling foe, McLaughlin, was shot nine times at a West Roxbury bus stop. Some suspected Barboza as the triggerman for this execution.
Although he was never put under serious scrutiny for criminal activity, many viewed Tommy within the context of where there is smoke, there likely must be fire.
Rocco DiSiglio (1939-1966)
This former Newton welterweight with a modest record was found shot to death in 1966. Before he turned professional, he trained and/or spared with Veranis, Barboza, Eddie Connors, Sacramone, George Holden, Tom Sullivan, and the legendary Joe DeNucci. He was also a criminal associate of Barboza and Joe would later lead police to the site of Rocky's corpse in Danvers. It was believed that Rocky was murdered by the mob for sticking up their dice and card games, most of which were overseen by Gennaro Angiulo, the feared gambling czar for the Patriarca crime family.
In retaliation for his brazen, maverick, and foolhardy action, DiSiglio was set up in a Machiavellian-like scheme and eventually shot to death in the driver's seat of his Thunderbird by the same men with whom he had robbed the card games. He was hit three times at close range with one bullet reportedly tearing off part of his face and another going through his head and out an eye socket. His two killers were later murdered at different times as more loose ends were tied. The entire affair had about it the foul stench of the North End's Angiulo, and further enraged Rocky's friend, Joe Barboza, who soon would turn stool pigeon against the LCR.
Still another of Tony Veranis's friends had died a violent death at a young age.
To be continued…..
To comment on this story in The Fight Forum CLICK HERE
Ted Sares can be reached at tedsares@roadrunner.com
Teddy Atlas: Trainer, Ringside Analyst, and now a Podcaster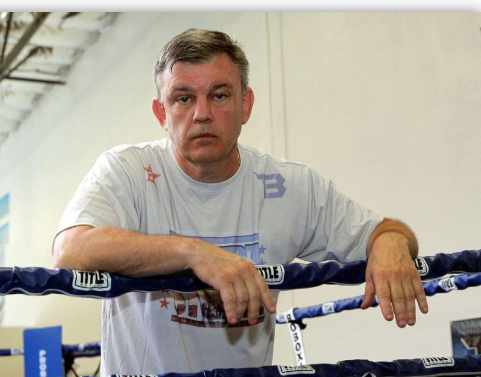 As a teenager, Teddy Atlas was a troublemaker. One could have predicted that he would grow into a man who would get thrown out of places. And that has proved true. He's been thrown out of London and thrown out of Australia.
Ah, but we are getting ahead of ourselves.
Atlas needs no introduction. During a 21-year-career as a ringside analyst with ESPN, his face and distinctive voice became synonymous with boxing. Since leaving that role with the network – not of his own volition – he has transitioned into a podcaster while continuing to bob up now and then as the trainer of an important boxer seeking to elevate his game.
Atlas didn't quite know what a podcast was when he was approached to do the audio program. Anything "high tech" was never his bag. He still doesn't e-mail.
Rob Mohr, the founder and partner of a public relations firm called Hit Hard Media, pitched the idea to Teddy. "He said to me, 'Listen Teddy, I think you have a voice that should be heard and I think there's an audience out there,'" recalled Atlas. But Teddy would not have come on board if his daughter Nicole, an attorney, hadn't pushed him to give it a try. (Atlas also has a son, Teddy III, who is the assistant director of college scouting for the Las Vegas Raiders with aspirations of someday becoming an NFL GM).
Mohr serves as the producer of the podcast which is done in a studio in New York. Mohr's friend Ken Rideout is Teddy's sidekick on the podcast which is called "THE FIGHT with Teddy Atlas." Mohr and Rideout, who reside on opposite coasts, New York and California, have a Massachusetts tie and a shared passion for long-distance running. Mohr is one of the world's top amateur triathletes.
Rideout is a financial advisor. He had no previous connection to boxing, unless one were to count the time that he was a prison guard working alongside Micky Ward. But he has always been a big fan of the sport. "Commenting on boxing is like my dream job," he says. On the air, Atlas, who has a tendency to ramble, does most of the talking.
Mohr's assumption was prophetic; there is indeed an audience out there. The podcast has been running a little over a year. As of last week, the episodes had attracted over 10 million views, one million downloads, and 800,000 subscriptions. Atlas's unfiltered take on all things pugilistic is a welcome respite in a sport saturated with hyperbole and chicanery. Teddy doesn't care if some of his opinions rile the fat cats at the top of the boxing food chain. We suspect he rather enjoys it.
Before he started talking into a microphone, Teddy Atlas attracted notice as a trainer. A disciple of the late Cus D'Amato, who molded Floyd Patterson and Mike Tyson into world heavyweight champions, Atlas has been associated with 18 world title-holders. He gave up training several years ago, but teaching is in his blood and he would be lured back on several occasions. Most recently, he handled Oleksandr Gvozdyk for three fights beginning with Gvozdyk's upset of Adonis Stevenson, an 11th round stoppage that earned the Ukrainian the lineal light heavyweight title.
Atlas didn't reach out to Gvozdyk. Egis Klimas, Gvozdyk's promoter, reached out to him. But Atlas wouldn't give his consent until he got to know the fighter a little better.
"My only qualification was that he had to be a decent person; a person I would like to be around," says Atlas who had previously applied the same yardstick to Tim Bradley. Before taking on Bradley, who reached out to him, Teddy spent three days with Bradley in Bradley's hometown of Palm Springs.
Teddy Atlas is a no-nonsense trainer, a hard taskmaster. He concedes that his style isn't for everyone. But a trainer of Atlas's stripe would seem to be an especially good fit for a boxer with a reputation for being a slacker. It was inevitable that his name would be linked with former heavyweight champion Andy Ruiz who weighed an ungainly 283 ½ pounds for his rematch with Anthony Joshua.
We broached the subject of him possibly training Ruiz during a long telephone conversation with Atlas on Sunday. He told us what he then told his listeners the next day. Yes, Ruiz's people had reached out to him and there was one follow-up call, but that was it; they never called back. And he told them that if they wished to explore it further, then Ruiz would have to come to New York so that they could get further acquainted, "so I could see how comfortable I am with the fighter and if he and his team would be comfortable with me."
Atlas did not reveal that he had these conversations until someone at the other end let the cat out of the bag. However, on Monday's podcast, he came with a meticulous list of things that Andy Ruiz could do to improve, both inside and outside the ropes. The list had the scent of a job application.
In addition to being a noted trainer and broadcaster, Teddy Atlas is also known as a great philanthropist.
He started the Dr. Theodore A. Atlas Foundation, named for his late father who practiced medicine in Staten Island for 55 years, doing house calls until he was 80 years old, and built two hospitals, the first a 22-bed unit that was eventually purchased by the city and torn down to make way for the Verrazano Bridge and the second a unit roughly three times as large that lasted for 35 years. At these facilities, Dr. Atlas administered to the poor, performing tonsillectomies and delivering babies and such, for free. (There were no HMOs in those days, notes Atlas.)
The Dr. Atlas Foundation, in a nutshell, helps people in need, covering the cost of hospital care, building ramps for the handicapped, and whatnot. Thanksgiving means free turkeys for the poor and Christmas means free toys for the kids. The foundation, notes the well-known New York sportswriter Wallace Matthews, "raises money and puts it directly into the hands of the people who need it, without being funneled through the hands of highly paid fundraisers and publicists."
The foundation holds an annual dinner. The most recent edition was the twenty-third. At the dinner, sportscaster Bob Ley, the longest tenured employee at ESPN when he retired last June, was presented an award named for the late investigative reporter Jack Newfield. "He was my friend, a gutsy writer who didn't care about the repercussions," says Atlas of the man who wrote "Only in America: The Life and Crimes of Don King." The foundation also honors Newfield by helping to subsidize a scholarship for a journalism student at Hunter College, Jack Newfield's alma mater.
The annual Dr. Theodore A. Atlas Foundation dinner is held on the Thursday before Thanksgiving. "For whatever reason," says Atlas, "my dad always took off on Thursdays. In my mind, it was the only day of the week that he could join us (in spirit)."
The foundation also supports youth programs which until recently included three boxing gyms, two on Staten Island and one in Brooklyn. The gyms were formerly run by the Police Athletic League which backed out under pressure from "reformers" who thought that the instructors were teaching kids how to fight rather than how to box.
Teddy balked at keeping the gyms afloat, but reconsidered. "I came to see them as havens," he says, "as shelters." But he insisted that certain rules had to be followed.  Among them, a boy had to bring his report card to stay enrolled and he had to pull up his pants.
By one measure, these gyms — The Dr. Atlas Cops & Kids Gyms — were enormously successful. Atlas guesses that they produced 100 Golden Gloves champions. Alumni include U.S. Olympian and future light heavyweight champion Marcus Browne, Chris Colbert, currently ranked #1 at 130 pounds by the WBA, and two hot young prospects who were lured out of the amateur ranks by Eddie Hearn: middleweight Nikita "White Chocolate" Abibay and welterweight Reshat Mati.
As these gyms were becoming powerhouses, they lost track of their mission, says Atlas, with the result that Dr. Atlas's name is no longer attached to them. Asked if he was particularly proud of one of the former attendees, Atlas cited a girl from Brooklyn who was living in a car with her mother when she started attending the Flatbush gym. She is now serving in the U.S. Navy.
Okay, about those instances when Teddy Atlas was 86ed, kicked out the door as if he were toxic:
The first occurred in London at the 2012 Olympics, his fourth for NBC. Some of the scores turned in by the judges were head-scratchers which was nothing new for Olympic boxing. "Corruption was happening right before my eyes," says Atlas. Referencing a bus that brought Olympic officials to London, he said on the air "they should turn that into a Department of Corrections bus and get them out of here."
Dr. Ching-Kuo Wu, the Taiwanese architect who was the president of AIBA, the international governing body of amateur boxing, had Atlas and his broadcast partner Bob Papa physically removed from the arena.
The second incident occurred in July of 2017 in Brisbane, Australia, where Atlas worked the welterweight title fight between Manny Pacquiao and Brisbane-native Jeff Horn. The title changed hands when Horn, a massive underdog, won a unanimous decision. The decision didn't sit well with Atlas whose commentary during the fight was deemed by the locals and others to be very biased toward Horn.
After the fight, there was talk of a rematch with speculation that the fight would go back to Australia. Dean Lonergan, Jeff Horn's promoter, said that if that were to be the case, then he would demand that ESPN remove Atlas from the broadcasting team. And barring that, he told reporters, "I will lobby the Immigration Minister to not allow Teddy Atlas through our border."
Ever the cynic, Atlas still believes that the decision favoring Jeff Horn was a "business decision." And as for being persona non grata in Australia, Atlas quips, "I don't know if I have been thrown out of better places, but I have never been thrown out of a bigger place."
"Telling it like it is" was the self-styled catchphrase of the abrasive sportscaster Howard Cosell, a catchphrase that invited a lot of derision. Teddy Atlas tells it like it is and that catchphrase fits him a lot better than it fitted Cosell. You may not always agree with him, but you know the man is genuine.
P.S. – A new podcast normally goes up on Mondays. Check it out.
Check out more boxing news on video at The Boxing Channel 
To comment on this story in The Fight Forum CLICK HERE
Art of Boxing Series – Tim "Desert Storm" Bradley (Part Two)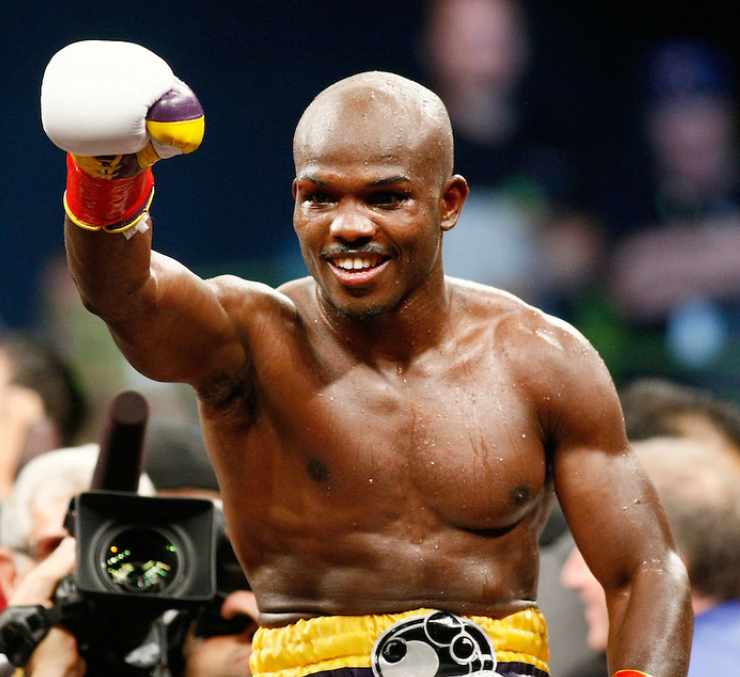 Tim Bradley appeared on the professional boxing circuit like an unpinned grenade and exploded on the Southern California scene.
When Bradley began fighting regularly under the Thompson Boxing banner and defeating veterans and fellow prospects with ease, the biggest questions were how far can he go and where did he come from?
Thompson Boxing Promotions was barely in its fourth year of existence and suddenly and surprisingly had a fighter with amazing fighting skills and an aptitude to match. The matchmaker and head of operations Alex Camponovo was handed the duty of guiding the early career of Bradley.
It was quite an experience to see Bradley perform on club shows in Ontario and see him electrify audiences with his abundance of talent. It was simply no-contest as he buzz-sawed through the competition with his speed and quick reflexes.
I remember wondering how the bigger boxing promotion companies missed signing Bradley. At the time, Top Rank and Don King Productions were at the top of the heap and Main Events had some pretty good fighters too. Golden Boy Promotions had started a few years earlier but was in its infant stage.
So how did every one of these companies miss Bradley?
One thing that did seem apparent was his size. He was small at 140 pounds and too muscular to drop down to 135-pound lightweight. Though he showed outstanding speed, his power was not what other fighters at the super lightweight class were able to do and that's to deliver eye-popping knockouts.
But Bradley could out-box almost anyone's socks off and not by running.
Thompson Boxing's matchmaker Camponovo, who was also brand new to the boxing world, realized he needed to move Bradley quickly. Both Camponovo and Bradley were relatively unknown to the boxing powers and that was an advantage early.
Conversely, being new to the game caused unexpected problems.
The first time Thompson Boxing staged a Bradley fight outside of his power base in the Inland Empire, problems arose. A fight card was held at the L.A. Athletic Club in downtown Los Angeles and Bradley was set to face a Brazilian fighter named Marcos Andre Rocha Costa.
According to his record he had one fight and one loss. But no way to verify if that was indeed Rocha Costa. When he appeared in the boxing ring, the Brazilian was about seven inches taller and a southpaw.
Bradley walked into the ring on July 21, 2005 eager to please the crowded venue that had people hanging over the side of an elevated running track that surrounded the ring. Everyone was excited.
Immediately both fighters engaged in high volume punching and it was apparent that the taller Brazilian was extremely talented. Around the third or fourth round, Rocha Costa connected solidly and buzzed Bradley who teetered a bit. It could have been the end. Instead, Bradley erupted in the next round and slipped into another gear that Rocha Costa could not match. Referee Pat Russell stopped the fight as Bradley had battered his way to victory by knockout.
It was an impressive turnaround.
After the fight, the Brazilian fighter surprisingly said he had seven wins and one loss. Both Bradley and Camponovo had dodged a tremendous bullet.
Bradley returned to the Inland Empire and racked up more wins at the Doubletree Hotel and Omega Products International, including a victory that handed him the WBC Youth title that ranked him in the top 20. Those wins also led to a co-promotional deal with Gary Shaw Productions who had a television deal with Showtime.
But first, he needed to beat Africa's Nasser Athumani who had 24 pro fights and 17 wins by knockout when they met on April 13, 2007.
"I fought a guy named Athumani, an African guy, and he hit hard like a son-of-a-gun. That guy could punch," said Bradley about the southpaw slugger from Kenya. "He had more knockouts than I had fights and he hit me with an uppercut in the first round. I ended up stopping him but I don't remember anything about the fight. I was out man."
Another big moment arrived a few months later on July 27, 2007 when he met Mexico's rising star Miguel "El Titere" Vazquez who had only one loss. That single Vazquez loss was on his pro debut against a youngster named Saul "Canelo" Alvarez. He had not lost another fight since when he stepped in the outdoor boxing ring at Omega Products International in Corona, California.
"He broke my rib, man. I fought from the second round on with a broken rib," said Bradley of his confrontation with Vazquez who would later become a world champion in the lightweight division.
Bradley was promised a world title shot if he could defeat Vazquez. When he suffered the broken rib early in the fight, his trainer Joel Diaz asked him if he wanted to stop the fight and lose his place in line for the world title
"I had to bite the bullet or the title and everything we worked for was down the drain if I quit. I had to fight. I had to bite down and go through the pain and it hurt every time I threw a punch. Vazquez had no clue he hurt my ribs. I didn't show it. We were taught that. He was extremely tough," said Bradley of that fight against the future lightweight world champion.
Bradley won the fight by unanimous decision using primarily a jab.
World Titles or Bust
Junior Witter was a clever switch-hitting speedster in the mold of Prince Naseem Hamed and grabbed the WBC super lightweight title with a unanimous decision over DeMarcus "Chop, Chop" Corley. He was coming off back-to-back knockout wins over Arturo Morua and Vivian Harris when he met Bradley in Nottingham, England on May 10, 2008.
Bradley and his team arrived early and immediately discovered that being the challenger was indeed a challenge.
First, his corner man Samuel Jackson was denied entry into the country because of his name. The actor Samuel Jackson had been banned from returning to the United Kingdom for an earlier incident. So, when Bradley's corner man of the same name arrived, he was blocked at the airport for a long while until the mix-up was cleared. Then, when they arrived for their room, they discovered it was too small for everyone to fit.
No problem, they just found more rooms.
Bradley confessed to being totally prepared for Witter. He also knew that he was unknown to the champion and the crowds expecting to see Witter blow out the American called "Desert Storm."
"It was one of those things. They didn't know me. When you fight guys from other countries you don't know what they have," said Bradley who had prepared diligently for Witter for more than a year studying film.
As an amateur Bradley was taught by Hall of Fame trainer Al Mitchell to study film of prospective opponents. He had sat with the trainer many times as an amateur in Marquette, Wisconsin looking at tapes of other fighters and breaking down their strengths and assets.
Bradley retained the habit of studying opponents and used it as a weapon. When he faced Witter he was more than prepared for battle despite the crowd.
"I would study him every night for at least an hour and a half. I would just try to come up with a game plan," said Bradley. "He was so awkward there wasn't one thing I could do. But he made mistakes pulling back. I had to set things up. I knew I had a bigger gas tank. He would fade in the second half and I had to come out stronger in the second half."
Witter was also open for an overhand right and Bradley connected in the sixth round to change the momentum drastically and push the fight in his own favor. After 12 rounds Bradley was declared the winner by split decision.
"I caught him by surprise," said Bradley. "He didn't know anything about me."
Neither did American fans at the moment, when Bradley returned to his own country with the WBC title wrapped around his waist. But that would change quickly as he faced a murderer's row in the super lightweight division.
Beginning in September 2008, Bradley faced Edner Cherry, WBO titlist Kendall Holt, Nate Campbell, undefeated Lamont Peterson, undefeated Luis Abregu, undefeated Devon Alexander and then Joel Casamayor in succession and emerged without a defeat.
In two of the fights against Peterson and Alexander, the Palm Springs area fighter was the underdog and passed each foe with dominating performances.
It was hefty stuff but, after Casamayor, his next fight would be the test of all tests when he met Manny Pacquiao at the MGM Grand in Las Vegas on June 9, 2012.
Pacman and Marquez
Pacquiao had just defeated Mexico's masterful counter-puncher Juan Manuel Marquez by majority decision in yet another close fight in their third meeting. The speedy southpaw was looking for someone other than Marquez and signed to fight Bradley on June 2012.
In a match that featured two speedy and under-sized welterweights, Bradley seemed more energetic throughout the 12-round fight while Pacquiao seemed to take his foot off the pedal for two minutes each round. Then the Filipino superstar would increase the intensity in the last minute or so and attempt to basically steal the round.
It worked with one judge, but two others saw Bradley the more dominant fighter and he won the WBO welterweight title by split decision. Pacquiao and his fans were incensed and to this day Bradley gets attacked through social media by the keyboard minions whenever the subject arises.
"The first fight was the biggest disappointment and that changed me. It was actually a blessing and a curse at the same time. I got my opportunity to fight Manny Pacquiao and be able to make big time money," said Bradley about the after-effects. "But after the fight I was ridiculed and demonized. But now there is nothing that can faze me. It's turned me into a man that can accept any kind of criticism. It doesn't matter what anybody says to me. The curse is I would never have that victory. It would never be fulfilling to me."
But it's in the record books. Forever.
That fight changed Bradley and also might have changed Pacquiao too. Right after the Bradley loss, he signed to fight Marquez a fourth time six months later. Pacquiao exchanged knockdowns with the Mexican fighter and then ran into a Marquez right cross that knocked him out. It was the most decisive win between the two.
Pacquiao would fight Bradley again in two rematches but not before the Palm Springs fighter defeated Marquez by split decision on October 2013. It remains Bradley's most satisfying win of his career.
"I beat Marquez after he knocked Manny out," said Bradley of his fight with Marquez that took place at the Thomas & Mack Center in Las Vegas on October 2013. "That was my most fun fight."
Bradley said he had always studied Marquez, especially in his fights against Pacquiao; and he picked up a few clues about the Mexican counter-puncher that he calls "the perfect fighter" and one of the best in boxing.
"I countered the counter. Fighters at the top level, every time your hand leaves your face you got to expect something to come back. They have a high IQ and are quick on the trigger," said Bradley about fighting top opposition. "Marquez is probably the second- best counter puncher. Floyd (Mayweather) is the best. I knew something was going to come back. I knew I had to finish and I had to be first and I had to be last."
The plan worked smoothly and Bradley won by split decision.
"I fought the game plan I wanted to fight. I had fun. It was the easiest $4 and half million I ever made in a fight. It was so easy," said Bradley.
After Marquez came Pacquiao in the rematch. In fact, he would fight Pacquiao a third time too and lose both by decision.
"He beat me fair and square," said Bradley about the two losses to Pacquiao.
Bradley lost only two fights in his entire pro career and both were to Pacquiao. That's a pretty incredible career feat and proves his mastery of the art of boxing. He was never known as a knockout puncher nor did he have size or long arms. He simply used tools he was born with to the umpteenth degree.
Still Studying
Today, Bradley is part of ESPN's team of boxing commentators alongside Joe Tessitore, Bernardo Osuna, Mark Kriegel, and fellow boxer Andre Ward.
Just as he did as a fighter, Bradley prepares like a demon when it comes to analyzing upcoming fights. He finds it strange that many active prizefighters do not study their opponents.
"You have to be a student of the game. I don't understand how you don't do that. None of these guys study opponents or study boxing. I don't understand how you don't watch your sport. I don't get it," said Bradley of those who don't study film of old fights or prospective foes.
Studying upcoming match ups is what he still does when at home.
"I still watch boxing today. I just love the craft of it. I love the sweet science of it. I love where the underdog learns to beat the favorite," said Bradley on the preparation through film study.
As part of the ESPN television commentating team he's developed a reputation for being straight up.
"They call me the Charles Barkley of boxing," jibes Bradley of former basketball's star Barkley's reputation doing basketball analysis for TNT. "I make my opinion based on my knowledge of the sport. I'm not one of those guys that say all the Top Rank guys are going to win. I thought Deontay Wilder was going to win. I'm not one of those biased types."
Like fans, fighters and everyone who loves the sport of professional boxing, he looks forward to the return of prizefighting when this worldwide epidemic ends.
"I love my job. I love being around the guys and the game. Being around Andre Ward, Bernardo Osuna, Tessitore and Mark Kriegel, honestly, I think we are the best," said Bradley, 36. "I'm the crazy one."
Crazy about boxing.
Check out more boxing news on video at The Boxing Channel 
To comment on this story in The Fight Forum CLICK HERE