Nothing Came Easy for Darwin Price, a Rising Junior Welterweight Contender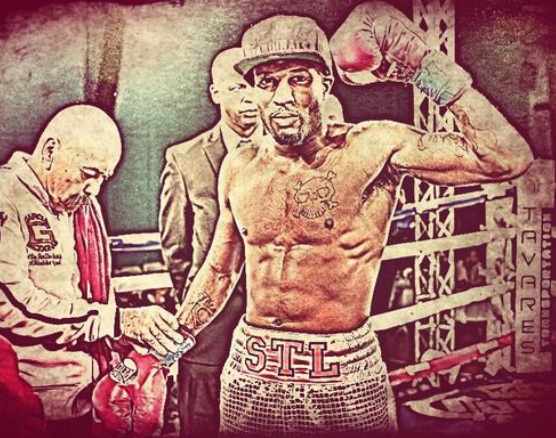 Nothing came easy for unbeaten 140-pound prospect Darwin Price, who grew up doing the types of things inner-city kids with little money do when they don't have the wherewithal yet to know that success in life is mostly about making good choices.
"Sports is what saved me," said Price who to this day still lives under the grace he first received from sports over a decade ago.
It was a testament to the continued resiliency of his athletic pursuits that scores of fans and media showed up to his media day over the weekend at Baby Bull Boxing Gym in Houston as Price (14-0, 7 KOs) headed into final preparations for his upcoming bout against Aaron Herrera (35-10-1, 24 KOs) on Aug. 24 at the Bert Ogden Arena in Edinburg, TX. Price-Herrerra will take place on the televised undercard of the FS1 PBC Fight Night card featuring Brandon Figueroa vs Javier Chacon.
"It's still hard work," said Price about his long road to contender status. "It's still a process. Nothing comes easy in this life. You have to pay the price to get to the top."
Price, 29, from Saint Louis, Mo., rolled up to the front door of the gym in a stunning matte gray Jeep Rubicon. His shirt was nowhere to be found. His music was bumping. He wore a huge smile on his face. This day was, after all, a well-earned moment for the hardworking fighter to bask in the little bit of the glory that comes with being an up-and-coming prospect making a legitimate case for establishing a world ranking.
"It's still hard work. It's still a process. But everything is taking off for me now because I stayed on the road. I stayed consistent. Success doesn't come easy in life. It's the everyday stuff that matters."
I first met back Price back in 2014. He had just moved to Houston with little money but big dreams. Price was soft-spoken, articulate and warm. If we weren't standing inside a boxing gym together, I would have tabbed him as someone on his way to being a successful businessman or banker over a man out to make it in the topsy-turvy world of professional boxing. But Price is a special person, the kind that probably would be successful at whatever he wanted to do.
After a brief trial period, he was accepted to train alongside the likes of Erislandy Lara and Jermell Charlo with Ronnie Shields at the Plex boxing gym, which was then located in the Houston suburb of Stafford.
"It was tough," said Price. "I had both my daughters, and I came down here with little to no money. It was a real struggle."
To make ends meet, Price worked as a personal trainer at Plex for owner/operator Danny Arnold. Price was always a very positive and supportive athlete. He supported anyone who walked in the door no matter what they were doing. I also remember he would ask just about anyone and everyone he met if they knew how he might get sponsors to help support his professional boxing career.
That's just how Price operates. If there's anything that stands out about his character, beyond his general good demeanor, it's that he completely commits himself to go after his goals and he doesn't apologize for it.
"I stay in my lane and focus on the goal," said Price. "I get tunnel vision and stay away from all distractions."
Price had to learn these types of things the hard way. He overcame a tough upbringing as a teenager to ultimately become a nationally relevant track star as a distance runner at Grambling State University. He graduated from there in 2012 with a degree in kinesiology.
At Plex, Price soaked up as much as he could from Shields and the other world-class fighters. Soon, the track-star-turned-pro-boxer was on his way. Promoters, managers and trainers might not have rolled out the red carpet for him the way they do for Olympic champions, but Price's diligence and belief in himself helped make that not matter.
"I was prepared for it. I knew what I was up against, and I'm still here."
Price made the switch over to Aaron Navarro at Main Street Boxing & Muay Thai Gym in 2017 because he felt like he would receive more personal attention at Main Street than Shields could offer at Plex.
"He has a lot of big-time fighters, and I just wanted a little more attention," said Price. "He's a great trainer, but it's just part of the game. Fighters change trainers sometimes."
He's now 2-0 under Navarro with 1 KO. While Price remains grateful for the time he spent as part of Shields' stable at Plex, he said the move to Main Street was the right move at the right time.
"I feel like we have one of the best gyms in the country," said Price. "There's a lot of good work going on over there and a lot of high quality, high-class athletes. We have Regis Prograis. We have O'Shaquie Foster. We have Ammo Williams. We have a lot of really great fighters at Main Street."
But media day wasn't inside that gym. Instead, Darwin Price's media day was hosted about five miles away at Baby Bull where Price works as a trainer.
There were many people inside the gym, a good percentage of which were wearing Price's official "Pay the Price" apparel. All in attendance were genuinely a jovial bunch. Despite being packed inside a Houston summer hotbox, most of the people were still smiling and bopping around making good conversation with each other while a DJ played pop songs in the background just loud enough to make an impression.
Team Price is a special sort of crowd, a happy and supportive bunch eager to talk about boxing with just about anyone. People were happy and excited to clap for the chiseled junior welterweight as he made his way out of his sweet ride and strutted through the slow-cooked hoard, many of them eager to shake hands, take pictures and steal a little bit of attention away from Price before he headed to the ring to perform the traditional jump rope, shadowbox and hit-the-mitt routine just about every one of these types of media days includes.
Price stopped for every single one of these people. He never hurried away from anyone. He never avoided making eye contact. He seemed so happy and grateful for the life he lives today. And while I didn't sit in for every single conversation, I could probably guess he shared words of gratitude and encouragement with just about anyone and everyone he met.
No, nothing came easy for Darwin Price, a kid who grew up in a bad place with nothing but bad things all around him. But nothing stopped him either.
Check out more boxing news on video at The Boxing Channel 
To comment on this story in The Fight Forum CLICK HERE
Will U.S. Olympic Boxers Fare Better in Tokyo Thanks to Yesterday's Ruling?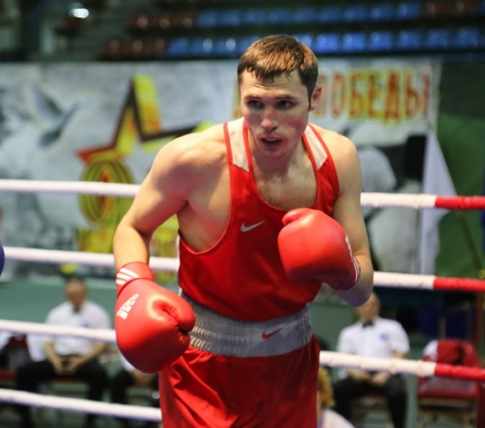 The road to the medal round for U.S. boxers at the forthcoming Tokyo Olympics just got easier. But maybe not.
"Russia Banned From The Tokyo Olympics" screamed yesterday's headline, but reading between the lines there's more to the story. A more carefully worded headline would have read "Russian Olympic Athletes in Limbo."
We have been down this road before. WADA, the World Anti-Doping Agency, recommended banning Russia from the 2016 Summer Olympics in Rio de Janeiro. The agency accused Russian authorities of a massive cover-up that erased hundreds of positive test samples.
WADA then did something of an about-face and decided to evaluate each case individually. Ultimately, 278 Russian athletes were approved to compete in Rio; 111 were denied. All 11 Russian boxers who survived the various qualifying events made the cut.
This new ban (which will be appealed) also emanates from WADA which alleges that the Russian authorities continued the massive cover-up using the "disappearance methodology." But, if upheld, it's a more severe penalty in that it bans Russia from major international sporting events for the next four years. That would include the World Cup, the biggest sporting event in the world by far. The next edition of the World Cup is slated for 2022 in Qatar.
"There's still…the possibility of clean athletes to compete in the Games," Svetlana Romashina, a five-time Olympic gold medalist in synchronized swimming, told Moscow correspondent Andrew Roth of The Guardian. "I believe the punishment of clean athletes to be unacceptable," continued Romashina. "We have done nothing wrong."
The reality, as it now stands, is that Russian boxers and other Russian athletes, if deemed clean, will be able to compete in Tokyo, just not under the Russian banner. As is common in some wrestling tournaments, their affiliation will be "unattached." And Russian President Vladimir Putin, who is a big fan of amateur boxing and other combat sports, won't be there. The ban prohibits Russian officials from attending major international sporting events if their team has been expelled.
—–
Historically, the U.S. Olympic Boxing Team has excelled in the Summer Games. But that's yesterday's news. In the last three Olympics, U.S. male boxers won only three medals, one silver and two bronze. By contrast, during the same period, Russian boxers walked off with 10 medals including three gold.
The prognosis for the 2020 U.S. team looked dim once again when the U.S. contingent earned only one medal (a silver by lightweight Keyshawn Davis) at the recent AIBA men's World Championships in Ekaterinburg, Russia. The host team garnered four medals, including three gold. If one conjoined the Russian squad with former Soviet Union satellites Uzbekistan and Kazakhstan, the count grows to seven gold medals (of a possible eight) and 15 medals overall.
Russia's gold medalists at the World Championships were welterweight Andrey Zamkovoy (pictured), middleweight Gleb Bakshi, and heavyweight Muslim Gadzhimagomedov. Zamkovoy and the heavyweight (who will badly need a new name if he ever turns pro) are outstanding amateurs and may have been favored to win their divisions in Tokyo.
Zamkovoy, 32, represented Russia in the 2012 and 2016 Games and medaled in 2012 where he defeated Errol Spence Jr en route to the semi-finals. The heavyweight (a cruiserweight by pro standards) is an ever-improving, 22-year-old, six-foot-four southpaw who has already amassed an amateur record of 60-5.
The competition for the U.S. team at overseas tournaments has gotten a lot tougher in the last two decades as several Eastern European countries have become more like Cuba, investing state resources into their amateur boxing programs with an eye to building a powerhouse. Perhaps the WADA edict will aid the U.S. boxing team in shaking the doldrums in 2020, but that assumption seems premature.
Check out more boxing news on video at The Boxing Channel 
To comment on this story in The Fight Forum CLICK HERE
HITS and MISSES from a Weekend Spearheaded by a Biggie in Saudi Arabia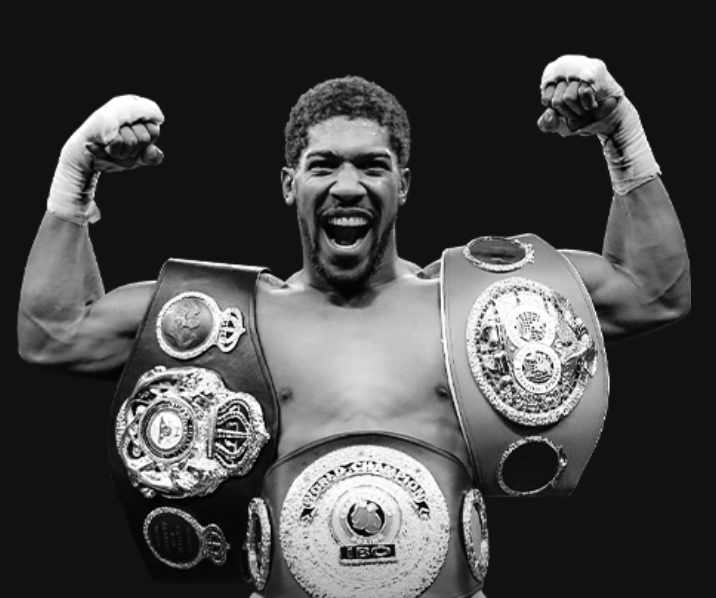 The fate of Anthony Joshua's future rested on how well he performed against Andy Ruiz on Saturday in Saudi Arabia. Billed as the "Clash on the Dunes", Ruiz vs. Joshua 2 was the most hotly anticipated rematch of 2019 and one with huge ramifications at stake far beyond the careers of the two principal participants.
Could the fairly new over-the-top streaming service DAZN survive losing three of the four major heavyweight alphabet titles to a rival organization? And might the PBC have been on its way to creating its own branded heavyweight championship if Ruiz could somehow stave off Joshua one more time?
The stakes surrounding Ruiz-Joshua 2 on DAZN really couldn't have been higher.
Plus, there was bountiful boxing action from other places around the world, including the fourth title defense for rising junior featherweight star Emanuel Navarette on ESPN+ and the continued showcase of newly-crowned WBC middleweight titleholder Jermall Charlo on Showtime.
Here are boxing's biggest HITS and MISSES from the first weekend in December.
HIT: Anthony Joshua Floats Like a Butterfly in Career-Defining Reclamation Project
They say you can't teach an old dog new tricks, so it's a good thing Anthony Joshua was still just 30 years old heading into his rematch against Andy Ruiz on Saturday in Saudi Arabia. Because Joshua boxed brilliantly over the course of 12 rounds in a way most people believed him to be incapable.
There are two common paths someone can take after suffering as humiliating experience as Joshua did when he was knocked down four times and stopped in seven rounds by Ruiz in June in one of the biggest upsets in boxing history.
Joshua could either have doubled down on his past mistakes, which included training more like a spokesperson and Instagram model than a professional fighter. Or he could rethink his entire approach and take the long way back up the mountain, which entails employing the single-minded approach of focusing all his efforts on reclaiming his heavyweight titles each and every day until the moment he steps back into the ring.
Joshua chose the latter, and it was immediately apparent as soon as he disrobed for the fight. Here appeared a man living the life of a true prizefighter now, and he went on to prove it by dominating al 12 rounds of action against the suddenly inept Ruiz.
MISS: The Predictable Failure of Andy Ruiz
If you needed a reminder about why Top Rank cut ties with the talented but discipline-challenged Ruiz at the end of last year, you saw it in Saudi Arabia. This isn't to pile on Ruiz over the 15 extra pounds he entered the second contest carrying. In a way, that was sort of expected the moment Ruiz scored the stunning upset the first time around.
People who struggle with something like staying focused on training usually don't suddenly become better at it unless they're forced into it.
Humbling failures and huge successes both have a unique ability to bring out the best and worst in people. But failure often provides the opportunity for someone to accept their faults, whereas success leaves room for someone to keep denying the truth about all the things they could probably do better.
Ruiz wasn't very competitive in the rematch. Part of it was Joshua's newfound approach of no longer foolishly giving up his eight-inch reach advantage, but the piece that Ruiz could control in future fights would be to train seriously enough to be able to consistently apply pressure for 12 full rounds. He could hardly do it for one round on Saturday, so hopefully, the lesson has now been learned for good.
Ruiz is talented, affable and a very special fighter. It's time for him to start treating himself that way.
HIT: Critical Heavyweight Contender Matchups on Ruiz-Joshua 2 Undercard
Boxing's glamour division was featured mightily by promoter Eddie Hearn on the undercard of Ruiz-Joshua 2, and it's about time a promoter did that. There's no more important division in boxing than the action that happens above 200 pounds. Moreover, the heavyweight division is as deep and as talented as it's been in a good 20 years or so.
So why don't we see more heavyweights in important matchups on big fight cards? That must be what Hearn was wondering when he was putting this card together. That or it was just blind luck on his part.
Whatever the case, Filip Hrgovic appears to have all the tools to be a real contender someday, and he proved it by stopping veteran title challenger Eric Molina in the single biggest win of the 27-year-old from Croatia's career. Hrgovic needed just three rounds to stop Molina, the same amount of time it took Joshua in 2016 and six rounds faster than Deontay Wilder did it the year prior.
Moreover, both former titleholder Alexander Povetkin and the once-beaten American Michael Hunter showed why they should figure heavily into the future of the stacked division. The 40-year-old Povetkin and 31-year-old Hunter fought to a split draw in a fun, competitive fight that showed why both deserve the chance to fight their way into world title opportunities.
MISS: ESPN's Low-budget Treatment of Emanuel Navarette vs. Francisco Horta
It wasn't the most compelling action of the weekend, but how could ESPN expect people to care about WBO featherweight champion Emanuel Navarette's fourth title defense against Francisco Horta in Mexico on Saturday night if they didn't even bother to send any of their crew over there to cover the fight?
That's what I was wondering on Saturday when I saw ESPN's Bernardo Osuna and Tim Bradley calling the Top Rank on ESPN+ card from the studio. That kind of thing makes sense for lesser cards from the other side of the world sometimes, but it didn't seem to fit this case. Puebla, the city in Mexico where the card took place, is on this side of the planet and has its own international airport. What gives?
Regardless, Navarette has enjoyed a fantastic 12 months. Over his last five fights, which began when he shockingly upset Isaac Dogboe in December 2018 for the title, Navarette has solidified himself as a must-watch star. That's a hard thing to do for someone weighing only 122 pounds, and probably even harder to accomplish in today's world where its common to see four or five full cards airing over different networks every single weekend.
That last bit about all the other options available is why ESPN shouldn't cheap out on its fight coverage. Either a card is important enough to show us, or it isn't. This one deserved better coverage.
HIT: Jermall Charlo's Emphatic Middleweight Title Defense Against Dennis Hogan
If there's any middleweight right now who deserves a big fight against a notable opponent, it's Jermall Charlo.
Charlo, younger by one-minute to twin brother Jermell Charlo, is a two-weight world champion who just can't seem to get another top middleweight in the ring. So, Charlo had to be content on Saturday to dominate and stop former 154-pound world title challenger Dennis Hogan in seven rounds in the main event of the Showtime card in Brooklyn.
Charlo is the reigning WBC middleweight champion thanks to the elevation of Canelo Alvarez to whatever that organization's "Franchise" championship is supposed to designate. Regardless, the 29-year-old remains undefeated and ready for a bigger opportunity.
One fight that makes a ton of sense is a title unification against WBO titleholder Demetrius Andrade. There's a PR narrative pushed by Andrade's handlers that suggests their fighter has never been able to snag a big fight against a top name because he's so dangerous and avoided.
Of course, that isn't the entire story. After all, Andrade was set to face Jermell Charlo in December 2014 before dropping out less than a month away from the scheduled bout after finding out how much more money Charlo was making.
Now it seems Andrade would be a good fit for the other Charlo, and everyone should hope a fight like that gets made for both fighters. That's especially true for Charlo, who hasn't yet been afforded a chance to prove how good he can be since stopping current unified junior middleweight champion Julian Williams back in December 2016.
Check out more boxing news on video at The Boxing Channel 
To comment on this story in The Fight Forum CLICK HERE
Three Punch Combo: Breakout Fighters, Crawford-Kavaliauskas and More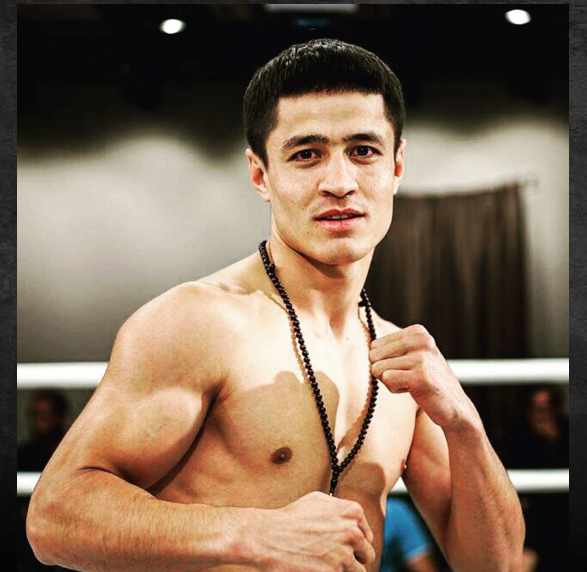 Three Punch Combo: Breakout Fighters, Crawford-Kavaliauskas and More
THREE PUNCH COMBO — Back in January, I wrote about three potential breakout candidates for 2019. In no particular order, those fighters were Shohjahon Ergashev, Shavkatdzhon Rakhimov and Ruben Villa. Here is a quick look at what each accomplished in 2019 as well as a look ahead for each man.
Shohjahon Ergashev
Ergashev, who will soon turn 28, competes in the 140-pound division. The former Uzbekistan amateur star won both his fights in 2019 to move his record to 17-0 with 15 knockouts.
In February, Ergashev faced off against then unbeaten Mykal Fox in a nationally televised 10-round bout on Showtime. Fox, who stands over 6'3" tall and fights from the southpaw stance, posed some issues for Ergashev with his awkward style and massive height advantage. But Ergashev (pictured) found a way to scrape out a unanimous decision even if the performance was not up to par by his standards.
Some in the industry began to jump off the Ergashev hype train following this performance, but that effort looks better now than it did in February because Fox, in his next outing, pulled a major upset, scoring a 10-round unanimous decision against then unbeaten Fazliddin Gaibnazarov. Gaibnazarov, a 2016 Olympic Gold Medalist who defeated unified 140-pound champion Jose Ramirez as an amateur, was a well-hyped prospect in his own right.
In August, Ergashev bounced back from the less-than-stellar performance against Fox with an impressive knockout over Abdiel Ramirez.
Looking ahead to 2020, Ergashev has a date in early January against 11-0 Keith Hunter in a bout that will be televised on Showtime. The winner of that fight will become mandatory challenger for the 140-pound title currently held by Mario Barrios.
Shavkatdzhon Rakhimov
Tajikstan's Rakhimov, 25, competes in the 130-pound division. In 2019 he fought twice, winning both by KO. That moved his record to 15-0 with 12 knockouts.
It was an eventful year. After a tune-up win in March, he traveled to South Africa to face 14-0 Azinga Fuzile in his backyard in an IBF eliminator fight to become Tevin Farmer's mandatory challenger.
After being thoroughly out-boxed for seven rounds, Rakhimov rallied in round eight to score a dramatic knockout. But there was controversy. Video evidence shows Rakhimov's trainer administering some sort of product under Rakhimov's nostrils between rounds. Any use of a stimulant would, of course, be impermissible. Rakhimov's team have countered with their own suggestions of improprieties by Fuzile's promoter and the commission that governed the event.
As of this writing, there is no indication the above matter has been resolved. I would not be surprised to see the IBF order a rematch.
Ruben Villa
Villa, 22, competes in the featherweight division. He went 3-0 in 2019 winning all three of those fights by unanimous decision to move his record to 17-0 with 5 knockouts.
It was a progression year for Villa. He took a noticeable step up in class with the three opponents he faced having a combined record of 44-1.  But even with the jump up in class, Villa continued to dominate and he seems poised to make an even more sizable leap in 2020.
Looking ahead, expect to see Villa in with a top ranked contender at some point in the coming year. He has jumped to number "5" in the WBO rankings at featherweight and just below him at "6" is former world title challenger Miguel Marriaga. That would be just the type of opponent for Villa in 2020.
Down the road, keep in mind Villa has a pair of amateur wins over Shakur Stevenson. It seems inevitable that they will meet again one day in the pro ranks.
Don't Sleep on Kavaliauskas
On Saturday, Terence Crawford (35-0, 26 KO's) defends his WBO welterweight title against Egidijus Kavaliauskas (21-0-1, 17 KO's) on ESPN. While most in boxing have already penciled in a win for Crawford, I would caution against jumping to that conclusion.
Admittedly, I have been high on Kavaliauskas for quite some time. This is someone with a deep amateur pedigree having represented his native Lithuania in both the 2008 and 2012 Summer Olympics. While his amateur background is what first made me look into him when he turned professional in 2013, it was the raw power that he showed in those early years as a pro that turned my head. The power coupled with the skill learned from his amateur days made me believe that he was destined for greatness.
True, some of his recent performances have not been all that stellar. But digging a little further, he was matched against some opponents that have a history of making their opposition look bad.
Take, for example, Kavaliauskas' last fight against Ray Robinson. Many years ago, 2010 to be exact, Robinson, a defensive slickster, made Shawn Porter look ordinary. And two months after the Kavaliauskas fight, Robinson gave heralded prospect Josh Kelly all he could handle in a fight that ended in a majority draw.
I believe that Kavaliauskas learned a lot from the Robinson fight and will incorporate some subtle changes to his game in light of that experience. In particular, I believe he will cut the ring off much better against Crawford than he did against Robinson.
Something else to keep in mind. Kavaliauskas is a big strong welterweight with one punch power in both fists. He has fought his entire pro career at welterweight. Crawford is the naturally smaller man having started his career at lightweight.
This is perhaps the most dangerous fight for Crawford since he turned pro. Kavaliauskas should not be underestimated.
Under The Radar Fight
The Crawford-Kavaliauskas card is absolutely loaded with quality fights that may get overlooked. One in particular, a battle between unbeaten super middleweights Steve Nelson (15-0, 12 KO's) and Cem Kilic (14-0, 9 KOs) should not be missed. ESPN+ will live stream this bout and several of the other undercard fights.
Nelson, 31, is a stablemate of Crawford's and may be known more for his elaborate ring entrances than anything else. But aside from putting on a show entering the ring, he has proven to be a very capable fighter. He would best be described as an aggressive boxer-puncher who possesses an excellent stiff left jab and heavy handed power. Nelson is not the most athletic fighter but possesses excellent timing inside the ring.
Kilic, 25, had a solid amateur background but has been moved relatively slowly as a pro. Like Nelson, Kilic is an aggressive boxer puncher. His left jab may not have the ferocity of Nelson's, but he has the quicker hands and is probably the sharper puncher of the two. Kilic likes to work his right behind the jab and that is a punch that Nelson has shown some susceptibilities to in the past.
This is a very difficult fight to handicap. Both are skilled fighters with similar styles with Nelson being the stronger of the two but Kilic the quicker. Neither man moves his head all that much and that should lead to a lot of eye-popping exchanges.
This is a fight that is going to be competitive with each finding plenty of opportunities to land on the other. Don't miss it.
Check out more boxing news on video at The Boxing Channel 
To comment on this story in The Sweet Science CLICK HERE