Boxers Say the 'Realist' Things (And You Can Quote Me On That)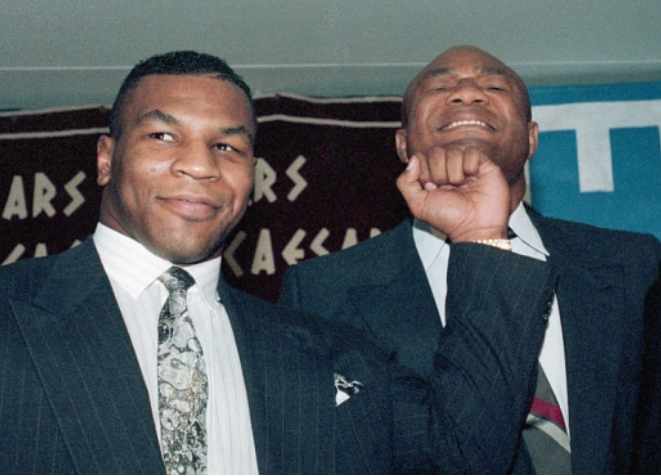 As a boxing journalist since 2010, I've gathered my fair share of quotes. Some of them were as forgettable as yesterday's fake news while others are the stuff that BWAA Bernie Award winning stories are made of. Here is a quick collection (20) of my favorites compiled for your enjoyment.
They're all the kind of candid quotes that boxing publicists might obtain but would never include in their politically correct press releases where the "quotes" are often made up or flat-out fudged.
These are taken from my personal archives and from my recent years writing for The Sweet Science. They're all quotes I personally procured or were obtained by writers who wrote for me, most notably Joel Sebastianelli, the young scribe assigned to conduct the KO Digest interviews I'd set up monthly. They also come from press conferences, conference calls, and live events. They're all the real deal.
GEORGE FOREMAN on why he didn't fight Mike Tyson:​ ​"Some things are not meant to happen. Two punchers, meeting in the middle of the ring, neither one looking to retreat. That would've been one of the greatest heavyweight fights of all time. No jabbing and hiding out of the way. I wish it had happened for boxing's sake but I'm glad it didn't happen for my own safety."
MIKE TYSON on becoming a sober promoter:​ ​"My job is to tell the truth. It's an uphill battle. I wasn't using drugs when I was fighting but I drank everyday. I was always drinking. I didn't wait until the fight was over to drink. Thank God I'm not doing that anymore. I was about to die. My objective now is to promote these fighters. They'll market themselves by their performance."
LAILA ALI talks up women's boxing:​ "Opportunities have to be created. If a promoter gets behind them the way they did in the UFC with Ronda Rousey, anything is possible. There's a lot of talent out there but there is nobody behind them to promote them and that's what it takes."
WLADIMIR KLITSCHKO on which piece he is on a chess board: ​"The Queen because the Queen can move anywhere‒a combination of the Queen and the horse; a Queen that sits on a horse."
LENNOX LEWIS recalls fighting Vitali Klitschko: ​"He was a guy I had to figure out, and when I say figure out, the man wasn't easy to hit. Plus he was WAY taller than me and had longer arms. My last major opponent before that was Mike Tyson so to adapt to his different qualities such as the height and the reach, was a big challenge to me."
VITALI KLITSCHKO respects Lennox Lewis: ​"In all my career I never met so strong an opponent as Lennox. I never took so many punches. I never looked so horrible like in that fight. I'm appreciative Lennox gave me a chance to prove my skills against the strongest boxer of all time. I have lots of experience and I can definitely say Lewis was the hardest fight in my career."
ZAB JUDAH on Micky Ward:​ "Micky was one of the toughest fights I had in my career. It came at a time when I was only 15-0 as a pro and this guy was like a legend. Everybody told me don't fight him. I went in there and defeated him but it was no easy task. Big shoutout to Micky Ward."
MICKY WARD on Floyd Mayweather Jr.: ​"There's only one Floyd Mayweather. He's leaps and bounds ahead of everyone even at his age. It's incredible how hard he works. People don't see how dedicated that kid is. He might be spending money or doing this and that but hey, the damn kid earned it. He can brag all he wants, he's proven himself over and over. You got kids just turning pro and they're bragging. That's bull****. Someone like Floyd can talk all he wants."
MARLON STARLING on the night be beat Mark Breland: "​Let me tell you something. I got the s*** beat out of me in that fight. I got hit with everything but the kitchen sink. I fought that fight from the heart instead of from the head. That fight, I got an ass whooping, but guess what? I came home with the title. You know what they say in boxing: it ain't how you start, it's how you finish."
JEFF FENECH laments:​ "After the first Azumah Nelson fight, I have no excuses, but I was never the same. I was going to be the first boxer ever to win four world titles undefeated. I was the first fighter to win three world titles undefeated. Ray Leonard, Tommy Hearns, and Roberto Duran all lost before winning their fourth titles. I was the first undefeated three-time world champion. After that draw, I was never the same. I can't put my finger on it, but something left me that day."
PAULIE MALIGNAGGI on Punch Stat and CompuBox: ​"Do you know how many people think that there's a special chip in the gloves that counts punches landed and don't realize it's actually some guy playing Nintendo and pressing buttons deciding what lands and what doesn't."
VIRGIL HILL on fighting the great Roy Jones Jr.:​ "​I just did not expect him to throw a shot to the body. He never threw a body shot before, particularly with the right hand, so we just got caught. It was the hardest shot I have ever been hit with, for sure. When you get hit like that with a body shot, the only thing I really remember is them saying "six, seven…" Up until that point, I believe we had the right formula. Had it gone two more rounds, it would have been a different story."
RAY MANCINI goes 15 rounds:​ "The true championship distance is 15 rounds. I have a problem with guys who only have to go 12 and got into the International Boxing Hall of Fame before guys who went 15. I lost but against Arguello and Livingstone Bramble, I was winning after 12 rounds. So if it's only 12 rounds, I'm undefeated! What would they say now if I had beat those legends?"
TIM BRADLEY on his being an action fighter:​ "I fought Provodnikov with sheer heart. I was in a bad place at that time mentally, the Pacquiao controversy and everything I just went through. That's the reason I fought the way I did that night. I felt I had a lot to prove to the world and to myself, that I'm a true champion. I wanted to show everyone what I was made of. After that crazy fight, I learned a lot from that going into the Marquez fight. Some light started shining on my career, so I said, give me the guy that just beat Manny, I want Marquez. Everybody thought I was crazy but by staying disciplined in my craft, it worked out well. Now I know what I'm capable of. If I have to dig deep, I know I have it in there. There is nothing I can't do in the ring."
JOHN MOLINA JR. explains his popularity:​ "Fans root for me because I've been the underdog every way you can imagine. I didn't turn pro until I was 24. I had only 22 amateur fights. I'm showing everybody that if you stick to something you apply yourself, you can make it. That's why fans are intrigued with my style. I'm a first class example of getting past discouragement."
TONY "THE TIGER" THOMPSON on his lack of fan appeal: ​"Maybe it's the '2000 Larry Holmes body' or maybe it's the boring left hand, defensive first style, or maybe it's a face for radio."
SHANNON "Let's Go Champ" BRIGGS: ​"I'm active, pumped up, and fired up now more than ever. Everything happens for a reason, and you know what? I'm the black Cinderella Man. I'm going to shock the world and get a fight with this bum Wladimir Klitschko and knock his face off."
MIKE WEAVER describes how he got into boxing: ​"I got into a fight in the Marines. I went to a club and tried to play a song on the jukebox. I got there before this other guy and he pushed me out of the way. I shoved him back and he swung at me and missed. I swung back and knocked him out. Two days later, they asked me if I was interested in joining the boxing team. I said, "I never boxed a day in my life. I don't know the first thing about boxing." He said, "The guy you knocked out was the heavyweight champion of the Marine Corps." That's the way it started."
JOHNATHON BANKS on speculation he 'threw' the Seth Mitchell rematch:​ "I've dedicated my life to boxing and I'd rather die than to throw or give a fight away. I fractured both hands in the first round. I thought I broke them. Each and every time I threw a punch, it was hurting so bad! I've been nothing but honest and a stand-up guy all my life, especially in the sport of boxing. I have too much integrity and too much love for the sport and the fans to do anything like that."
BRYAN DANIELS on boxing Boston Bomber Tamerlan Tsarnaev:​ "I fought him in 2010 when I was a novice with only six fights. I fought him twice that tournament but he was more experienced being an open class fighter. He was not in great shape but had the experience to get the victory. I advanced that year because he was not a legal citizen but I never got the chance to get a rematch. I spoke to him after the fights and he appeared really cocky and arrogant, no respect for anyone. He came to our gym a couple times with no regard toward safety. He would spar with no headgear. I don't believe he valued life or the opportunity that he had with the sport because he never boxed again after 2010. I guess he turned for the worst."
Check out more boxing news on video at The Boxing Channel 
To comment on this story in The Fight Forum CLICK HERE
Remembering Leotis Martin who KOed Sonny Liston 50 Years Ago Today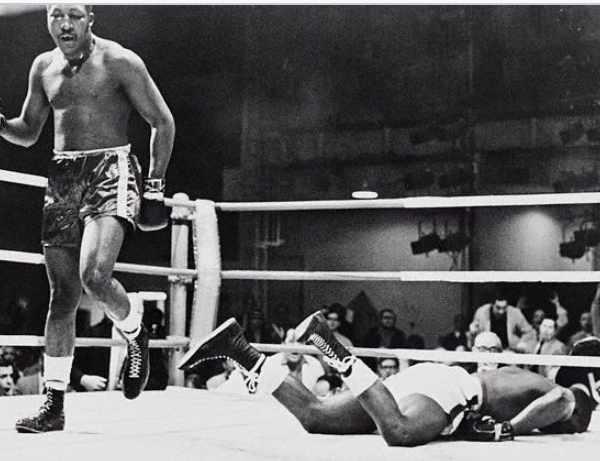 On Dec. 6, 1969, 50 years ago today, former heavyweight champion Sonny Liston fought former sparring partner Leotis Martin on the stage of the showroom of the newly built International Hotel in Las Vegas, a property that subsequently took the name Las Vegas Hilton and is called the Westgate today. The Sunday afternoon fight was televised by ABC's "Wide World of Sports" with Howard Cosell behind the mic. The match was slated for 12 rounds. The victor would be recognized as the heavyweight champion of the newly formed North American Boxing Federation.
Leotis Martin, who resided in Philadelphia, was a former national Golden Gloves and national AAU middleweight champion. As a pro, he was 30-5 with 18 knockouts. But he was given scant chance of defeating Sonny Liston (49-3, 38 KOs) who had won 14 in a row, 13 inside the distance, since his second defeat to Muhammad Ali. Although Liston had defeated no one of note during this run, he had yet re-established himself in the public mind as one of the hardest hitting punchers ever.
Martin had several other things working against him. He was a small heavyweight. Liston, who came in at 220, would out-weigh him by 21 pounds. And he wasn't a full-time boxer. In Philadelphia, he was a machinist for the Budd Company, one of America's leading manufacturers of metal components for automobiles and railroad cars.
Martin had helped Liston train for his matches with Floyd Patterson and Muhammad Ali. When a big name fighter is matched against a former sparring partner, there is always the suspicion that a gentleman's agreement is in effect.
Liston vs Martin played out somewhat like the recent fight between Deontay Wilder and Luis Ortiz although it lasted two rounds longer.
After eight frames, Liston was ahead by two points on one of the scorecards and by three points on the others on Nevada's "five-point-must" system. A flash knockdown of Martin in round four contributed to the imbalance.
Martin could sense that Liston was tiring, but it wasn't apparent to those in the audience – reportedly 1,800 paid – and that made the drama that was about to unfold all the more dramatic.
In round nine, Leotis landed three unanswered combinations, one right after the other. The third was the classic one-two: left to the body, right to the jaw. Sonny Liston pitched forward, landing face first to the canvas, dead to the world. The ref counted "10" over his prone body. "He could have counted to 300," said Review-Journal ringside reporter Jimmy Cox.
Nevada's ringside physician, Dr. Donald Romeo, came equipped with capsules of ammonia. The first one that he broke and waved under Sonny's nose had no effect. The second capsule brought Liston out of his slumber.
Sonny Liston was reportedly 39 years old, but was widely considered to be somewhat older than his listed age. The brutal manner in which he succumbed to Leotis Martin seemingly indicated that he had reached the end of the line, but he wasn't done quite yet. Six months later, at the Armory in Jersey City, he butchered Chuck Wepner, the "Bayonne Bleeder," in a fight stopped by the ring doctor after nine rounds.
That would prove to be his final fight. On Jan. 5, 1971, Sonny's wife Geraldine returned to their home in Las Vegas from a 12-day holiday trip to St. Louis, her hometown, and found her husband dead in their bedroom. Rigor mortis had already set in.  The coroner's report said Liston died from congestive heart failure, but that didn't explain what brought on the coronary and there's strong circumstantial evidence that he was a victim of foul play.
Leotis Martin's triumph elevated him to #1 in the heavyweight rankings of the WBA, the sport's paramount sanctioning body. A fight with fellow Philadelphian Smokin' Joe Frazier was his likely reward. But it wasn't to be.
Martin emerged from his fight with Liston with a detached retina. Back in those days, retinal detachment surgery was a hit-and-miss proposition. The most famous boxer to have his retina repaired mid-career was Sugar Ray Leonard, but that didn't happen until 1982 and it was a far more complicated procedure than what it is nowadays. Three ophthalmic surgeons attended Sugar Ray during his two-hour operation at Johns Hopkins Hospital in Baltimore.
Leotis Martin basically had no choice but to retire. His signature win would be the final fight of his career.
Martin returned to Philadelphia and to his job in the foundry and lived out his days quietly in the city's racially diverse Mount Airy neighborhood. In November of 1995 he passed away after suffering a stroke brought on by diabetes and hypertension. He was 56 years old.
By the way, Tim Dahlberg was one of the ringside reporters. This was his first prizefight. In time he would travel the globe as the National Sports Columnist for the Associated Press and he's still going strong today.
Reminiscing about his first prizefight with Las Vegas sports columnist Ron Kantowski, Dahlberg recalled that there was a young heavyweight on the Liston-Martin undercard that looked pretty good.
The kid's name was George Foreman.
Check out more boxing news on video at The Boxing Channel 
To comment on this story in The Fight Forum CLICK HERE
Downtown LA Fight Results From the Exchange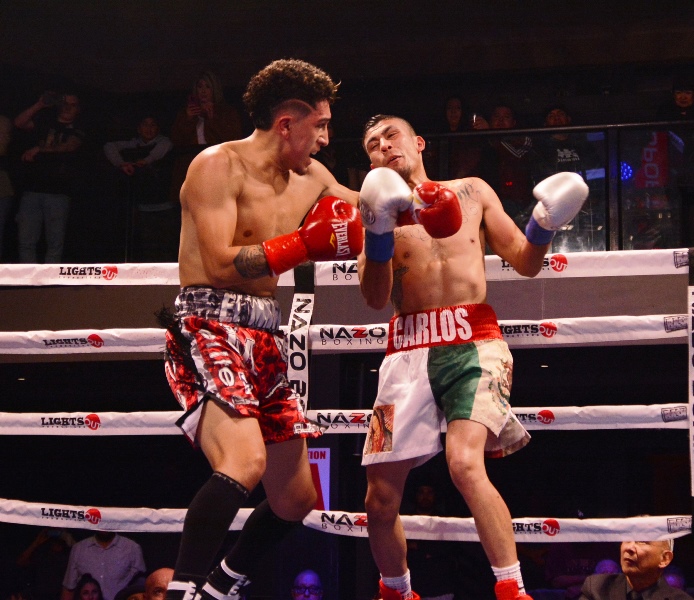 Downtown LA Fight Results From the Exchange
LOS ANGELES-Built in 1931 the Exchange was the former home of the stock market exchange for the West Coast. On Thursday night it was the home for professional boxing.
Jessy Martinez led a slew of prospects ready to showcase their fighting skills among the many business types at the Exchange located on the 600 block of Spring Street. He didn't need more than one round to reveal his talent at the Bash Boxing show.
Martinez (14-0, 9 KOs) used the first minute or so to determine the incoming fire from Mexico's Carlos Huerta (6-5-2), a fighter of similar height and speed. Once he learned the magnitude and strength of the punches coming his way, Martinez (pictured on the left) unfurled his own combination and saw his right cross visibly do damage.
A slow developing 12-punch combination by Martinez rocked Huerta who tried to evade the blows to no avail. Finally an overhand right dumped a bleeding Huerta into the ropes as referee Wayne Hedgpeth immediately waved the fight over at 2:26 of the first round.
It was a short but destructive win for Martinez who fights out of toney Woodland Hills, California.
"Hard work pays off," said Martinez.
Another featured fight saw Compton featherweight Adan Ochoa (11-1, 4 KOs) slug it out with Chile's Juan "La Maquina" Jimenez (8-9) for five destructive rounds. Though Ochoa had the height, speed and skill advantage, the Chilean fighter walked through every exchange and was cut in the first round because of his reckless charges.
But he fought hard.
Ochoa seemed to have Jimenez in trouble early with single power shots, but was unable to put the final touch. In the fifth round a clash of heads resulted in a gash above Jimenez's forehead and blood came streaming down. The fight was stopped and due to the cut caused by an accidental clash of heads, the fight was stopped and Ochoa was deemed the winner by technical decision 50-45 twice and 49-46.
"He's an Hispanic fighter and all Hispanic fighters are tough," said Ochoa.
A welterweight fight saw Vlad Panin (7-0) use his physical superiority to defeat Mexico's Daniel Perales (11-19-2) in a four round contest. Panin is a fighter of Belarus lineage and had solid support from his fans who saw him handily defeat Perales by unanimous decision.
Other Bouts
Five of the bouts featured four-round fights and the best of them all saw Orange County-based Victor Rodriguez make his pro debut. He looked very sharp for someone getting his baptism under fire.
Rodriguez (1-0) trains at Grampa's Gym in Westminster and showed off a very sharp left jab that kept Osman Rivera (2-12-1) from penetrating into the fire zone. Both boxers had large followings and the crowds exchanged competitive cheers for their fighters throughout the four round match. Rodriguez was just a little too sharp for Rivera who was slightly frustrated. All three judges scored the fight 40-36 for Rodriguez.
Other results: Keehwan Kim (4-1) defeat Percy Peterson (3-16-3) by majority decision in a super featherweight contest that opened the show.
Isaac Lucero (1-0) won his debut by knockout in the first round over Anthony Zender (1-6) in a welterweight clash. Lucero floored Zender twice before the fight was stopped at 1:29 of the first round.
Austin Gudino (5-0) remained undefeated by decision after four rounds versus Nobelin Hernandez (0-4) in a super lightweight fight.
Moises Fuentes (4-1) slugged out a win over Sacramento's tough Moris Rodriguez (8-16-1) after six rounds in a welterweight clash. Each round was hotly contested. The scores were 60-54 twice and 58-56.
Photo credit: Al Applerose
Check out more boxing news on video at The Boxing Channel 
To comment on this story in The Fight Forum CLICK HERE
Thomas Hauser Enters the Boxing Hall of Fame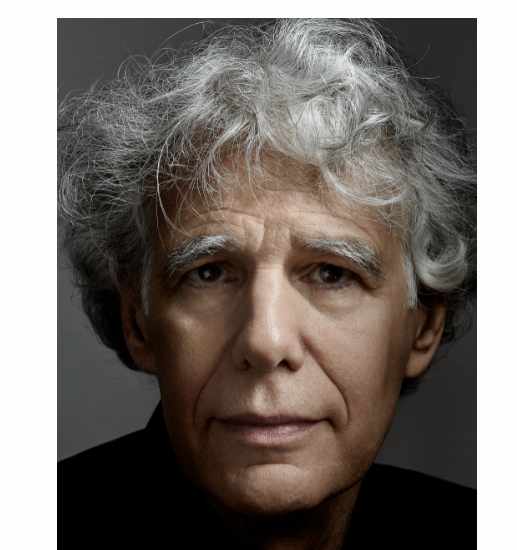 There were 25 names on the Observer Category ballot sent out to those casting votes for the next round of inductions into the International Boxing Hall of Fame. Voters could choose as many as five. The top two vote-getters would get in.
A range of disciplines are included in the Observer category: journalists and photo-journalists, TV executives, broadcasters, record-keepers, statisticians, cartoonists. Some of the 25 potential inductees are long dead such as Percy Dana the great photographer who was omnipresent back in the late 19th and early 20th centuries when the San Francisco Bay area was swarming with big fights. The majority of those on the ballot, however, are still active. They are contemporaries of the electors.
This reporter had a strong feeling that longtime boxing writer and current TSS mainstay Bernard Fernandez would make the cut. Induction into the IBHOF is by nature a lifetime achievement award and Fernandez certainly qualified on that count. Among those stumping for him was ESPN's Dan Rafael who shares his picks with his readers. Rafael's opinions circulate widely among his peers.
We guessed right with Fernandez and then had more reason to strut when the other top vote-getter turned out to be frequent TSS contributor Thomas Hauser.
We didn't see that coming. Yes, we thought that Hauser was more than qualified. Considering some of the "Observers" that were ushered into the Hall before him, his induction was long overdue. But much of Hauser's work falls under the heading of investigative reporting and he has never been shy about airing his political views so we figured that he had alienated just enough voters to ensure that he would be kept waiting indefinitely.
We miscalculated.
Thomas Hauser
Thomas Hauser was born in New York City and grew up in Larchmont, an upper-middle-class village roughly 25 miles north of the city in Westchester County. His father was an attorney with a small general practice in the city and Hauser followed him into the practice of law, clerking for a federal judge and then working as a litigator for a Wall Street law firm after graduating from Columbia Law School.
When Hauser got bored with the life of a Wall Street lawyer, he thought he would give writing a try and then hit the jackpot with his very first book. "The Execution of Charles Horman" was nominated for the Pulitzer Prize, Bancroft Prize, and the National Book Award.
Horman was a left-leaning journalist who was murdered while investigating the possible American masterminding of a military coup in Chile. The book spawned the movie "Missing" which earned Academy Award nominations for Best Picture, Best Actor (Jack Lemmon), Best Actress (Sissy Spacek) and an Adapted Screenplay Oscar for director Costa-Gavras.
The movie put a brighter spotlight on Hauser's book which was re-titled "Missing" and sent him off on the lecture circuit. Here's Hauser in 1982 as depicted in a Los Angeles Times story following his talk at UC Irvine.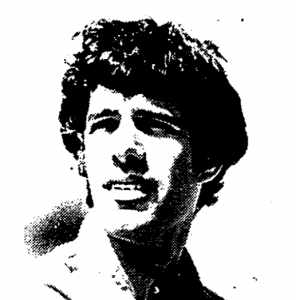 Hauser went on to write so many books that the exact number is uncertain (but somewhere north of 50). That includes works of fiction, works of general non-fiction and, of course, non-fiction books about boxing of which, at last count, there are eighteen. The opus is "Muhammad Ali: His Life and Times." Harking in its design to the works of the great Chicago oral historian Studs Terkel, the book, released in 1991, won the William Hill Award for best sports book, a prestigious award in Great Britain.
Completing the book was an arduous task. Hauser interviewed approximately 200 people. He and Ali spent countless days at their respective homes and after the book was published the two went off on a book signing tour that spanned several continents.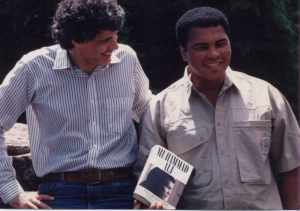 Hauser had interviewed Ali long before they collaborated on the biography. It came when he was a 19-year-old undergraduate at Columbia hosting a weekly sports talk radio show on the student-run radio station. Ali was in town to fight Zora Folley at the old Madison Square Garden – Ali's final fight before his exile – and Hauser wangled his way into Ali's dressing room after Ali completed a public workout and taped an interview. It wouldn't be the last time that he wangled his way into a fighter's dressing room.
Four years later Hauser was at the newly reconstituted Madison Square Garden for the Fight of the Century, the first meeting between Ali and Joe Frazier. It was an epic confrontation, an event that Pete Hamill, writing for Harper's Bazaar, called the most spectacular event in sports history. Hauser's ticket bought him a seat in the last row of the mezzanine, as far away from the ring as one could be.
"Muhammad Ali" was actually Hauser's second boxing book. "The Black Lights: Inside the World of Professional Boxing," published in 1986, looks at all the machinations that led up to the Nov. 3, 1984 match between 140-pound title-holder Billy Costello and Saoul Mamby. Hauser's portrait of Don King jumps off the page.
Hauser's 2001 book, "A Beautiful Sickness: Reflections on the Sweet Science" is noteworthy because it was published by the University of Arkansas Press which has been publishing a Hauser anthology every year since. The books are compilations of Hauser's favorite columns from the previous year.
The books invariably include at least one dressing room story as Hauser takes the reader into the dressing room of a fighter before a fight, giving us a peek at what happens during those pregnant moments before a fighter is summoned to the ring. In the fraternity of boxing journalists, Hauser is the consummate fly-on-the-wall.
Another hat he wears is that of a reformer. Boxing has become a niche sport, he laments, and it brought it upon itself, alienating the fans with too many champions and too many mismatches rather than the best fighting the best. "Having three heavyweight champions," he says, "is like having three Kings of England."
One of Hauser's most admired people in boxing is Dr. Margaret Goodman, the Las Vegas neurologist who is the co-founder and the face of VADA, the Voluntary Anti-Doping Agency. "The most pressing issue facing boxing today," says Hauser, "is the rampant use of performance enhancing drugs." Hitting a baseball harder and further is one thing. Hitting a man in the head harder warrants greater reproach.
The new inductees will be formally enshrined in the Hall on Sunday, June 14, the climax of Hall of Fame weekend, a four-day event.
From our perspective here at The Sweet Science, it will be cool to see Thomas Hauser and Bernard Fernandez on the dais together in Canastota. I wonder if we could induce them to wear a "The Sweet Science.com" tee shirt?
Probably not.
Photo (c): Wojtek Urbanek
Check out more boxing news on video at The Boxing Channel 
To comment on this story in The Fight Forum CLICK HERE