It's Been a Topsy-Turvy Week for Claressa Shields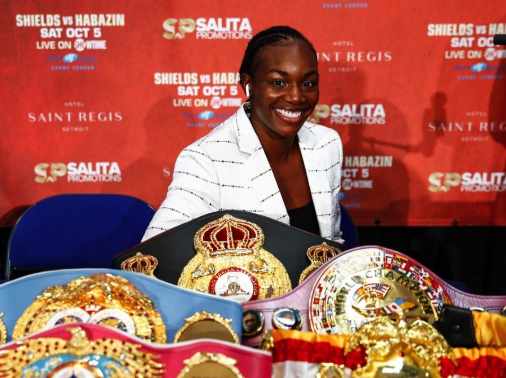 When signing an autograph for a fan, Claressa Shields appends her signature with the initials GWOAT (Greatest Woman of All Time). Last night (Wednesday, Oct. 16), she acquired another trophy for her mantle when she was named Sportswoman of the Year for Individual Sports by the Women's Sports Foundation at the organization's annual banquet at the Cipriani-Wall Street Restaurant in New York. The foundation was founded in 1974 by tennis legend Billie Jean King "to advance the lives of women and girls through sports and physical activity."
Shields, a two-time Olympic gold medalist, currently 9-0 as a pro, finished first in a field of 10 finalists. She previously won this award in 2016. Since the award was bifurcated with individual sports separated from team sports, only Shields and speed skater Bonnie Blair have won this award twice. Blair took down the honors in 1994 and 1995.
The news came one day after law enforcement authorities in Shields' hometown of Flint, Michigan, confirmed that Shields brother Artis Mack was in custody for the assault of James Ali Bashir (aka Bashir Ali).
Seven days ago, things were going swimmingly for Claressa Shields. At the press conference in Flint for her forthcoming bout with Croatia's Ivana Habazin, SHOWTIME executive Gordon Hall presented Shields with a $10,000 check for her charity which benefits underprivileged youth in the Flint area. Mark Taffet, Shields' manager, announced that 300 Flint-area youth representing such organizations as the Boys and Girls Club would be Claressa's guests at the fight. Dr. Karen Weaver, the mayor of Flint, thanked the fighter for "the love and support that she has shown for her hometown." (Earlier this year, Mayor Weaver, a clinical psychologist, declared April 27 to be Claressa Shields Day in Flint and presented the boxer with the symbolic key to the city.)
What a wonderful preamble to what was packaged as a landmark night in the city of Flint. Shields would be making her first appearance as a pro in the city where she was born and raised. The fight would air as the main event on SHOWTIME which had pumped up interest in the fight at no small expense by showcasing Shields in a three-part digital series called "The Rise." With a win over Habazin, who held the WBO 154-pound belt, Shields would become the fastest fighter in history – male or female – to win world titles in three weight divisions.
Then the stuff hit the fan.
At the weigh-in the day following the press conference, Ivana Habazin's trainer, the aforementioned James Ali Bashir, got into a tense verbal confrontation with Shields' sister during which he punctuated his back talk with incendiary words related to her mannish appearance. (Claressa's sister is a member of the LBGTQ community.)
Somewhat later but before the scales were readied, Bashir was punched in the back of the head. The punch landed with such force that Bashir, whose age is variously listed as 68 and 71, fell face first to the concrete floor where he lay unconscious, bleeding from the mouth. Habazin rushed to him sobbing and stayed with him as he was transported to the hospital.
Bashir underwent some sort of facial reconstructive surgery, was released from the hospital, and then had to return to the hospital when he was diagnosed with a brain bleed. He is out of the hospital now and believed to be back in his native New Jersey.
As we know, the Shields-Habazin fight was cancelled although the show went on as scheduled with the co-feature bumped up into the main event.
Shields was devastated. The show, which was intended to uplift her beleaguered community, had the opposite effect, heaping more sludge on a city with an image problem. "Claressa and her team are classless," Habazin wrote on her social media page. "We don't feel safe here (in Flint)."
In an interview shortly after the incident with a local TV station, Shields said that the assailant, to her knowledge, was not a member of her camp. That depends, one might say, on how one defines "camp."
The identity of the miscreant was first revealed by Ryan O'Hara, a young boxing writer from Arizona. In a story that appeared on Oct. 9, O'Hara, who did his homework, told his readers that Artis Mack, Claressa's 28-year-old brother, had been in and out of prison since 2009 and was on parole for assault and felony weapons violations.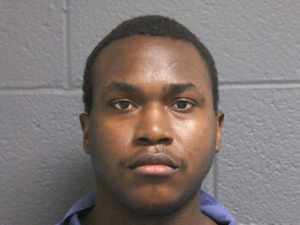 Claressa referenced her brother back in August when she said that one of the reasons she was happy about having her next fight in Flint was because it meant that Artis (pictured) would finally get to see her in the ring. As a parolee, he wasn't allowed to leave the state.
News about Artis Mack's arrest included the information that he was apprehended on the day of the weigh-in. As he ran from the building, he was followed by an off-duty officer who caught up with him in a nearby neighborhood and arrested him. Why the authorities waited 12 days to name the culprit remains a mystery.
The charge against Mack is "assault with intent to do great bodily harm less than murder." If found guilty, he faces up to 10 years in prison.
As for Claressa Shields, she purportedly lost a $350,000 payday when the fight was cancelled. Her newest award from the Women's Sports Foundation will presumably assuage a bit of the hurt.
Check out more boxing news on video at The Boxing Channel  
To comment on this story in The Fight Forum CLICK HERE
Daniel Jacobs Edges Past Gabe Rosado on a Matchroom card in Florida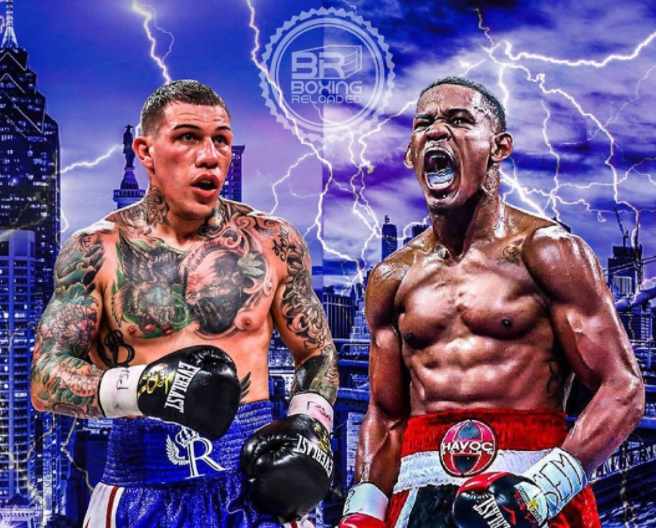 Former world champion Daniel Jacobs needed the last round to win by split decision against upset-minded Gabe Rosado and keep his place in line on Friday for lucrative super middleweight matchups.
But when the ring announcer erroneously announced the winner was from Philadelphia, confusion reigned for a moment until Jacobs was correctly called the winner.
Brooklyn's Jacobs (37-3, 30 KOs) jumped out ahead against Philly fighter Rosado (25-13-1, 14 KOs) and held on for the win in front of no fans at the Seminole Hard Rock Hotel and Casino in Hollywood, Florida. For a second, many thought Rosado had won.
Both were careful during the first three rounds measuring each other's distance and looking for openings to counter. There were very few.
It was the kind of fight expected by those who know boxing: two veterans with immense experience against top-flight world champions. Mistakes were few.
Jacobs, a former middleweight world champion, had fought Saul "Canelo" Alvarez and Gennady "GGG" Golovkin in close but losing efforts.
Rosado had battled Golovkin too, six years ago in a bloody affair that ended in a loss. He had also lost to other champions like Peter Quillin and Jermell Charlo. But none were able to knock him out.
Both were aware of each other's reputation. Bitter words had been exchanged for years and now they finally got their chance to prove their mettle and they did.
Though Jacobs was recognized as a knockout puncher, Rosado's resilience was just as well known. Both neutralized each other for most of the fight with their feints and jabs to the body. Neither was willing to leave openings for each other.
Jacobs scored big with a left uppercut at the end of the seventh round. While Rosado wowed viewers with a sizzling right cross in the 11th round.
It was 1950s style, boxing with intelligence. Each found it difficult to land combinations, let alone find openings to score knockout blows. Instead, they had to be satisfied with scoring enough to convince three judges the actual winner.
Neither was able to pull out ahead with any conviction.
After 12 rounds one judge saw Rosado the winner 115-113 while two others saw Jacobs the winner 115-113 to give him the win by split decision.
"It felt just a little weird. It felt like a sparring match," said Jacobs about fighting without fans in the audience. "This wasn't a valiant effort."
Rosado was certain he was the true winner.
"I thought I won the fight. I surprised him," said Rosado who trained with Freddie Roach for this fight. "I'm a veteran, I know how to fight."
Indeed, he does.
Jacobs now stands poised to fight one of many super middleweight champions in need of a marquee name.
"I live to see another day," he said honestly.
Other Bouts
Kazakhstan's Daniyar Yeleussinov (10-0, 6 KOs) proved he was not an easy touch and knocked out former world champion Julius Indongo (23-3, 12 KOs) to march forward in the welterweight division while grabbing the vacant IBF Inter-Continental title.
In a fight featuring southpaw versus southpaw Yeleussinov caught Indongo with a roundhouse left the first time they exchanged and down went the former super lightweight world champion. Indongo beat the count and survived the round.
Indongo wasn't as lucky in the second round as Yeleussinov again connected with a left and down went the fighter from Namibia again. He would not get up at 1:24 of round two giving the knockout win for Yeleussinov.
A battle between undefeated heavyweights saw Azerbaijan's Mahammadrasul Majidov (3-0, 3 KOs) use roundhouse rights to stagger the heavier Sahret Delgado (8-1) to win by knockout in the third round. Majidov actually helped Delgado get to his stool after knocking him out on his feet at 47 seconds of the third round.
Emmanuel Tagoe (32-1) defeated Mason Menard (36-5) by majority decision after a 10- round lightweight fight that saw a lot of clinching and leaning.
Nikita "White Chocolate" Ababiy (10-0) out-fought Detroit's Brandon Maddox (7-4-1) to win by unanimous decision after six rounds in a middleweight clash. Ababiy hurt Maddox with body shots but found Maddox more resilient than expected.
Check out more boxing news on video at the Boxing Channel 
To comment on this story in the Fight Forum CLICK HERE.
Pradabsri Upsets Menayothin, Ends the Longest Unbeaten Streak of Modern Times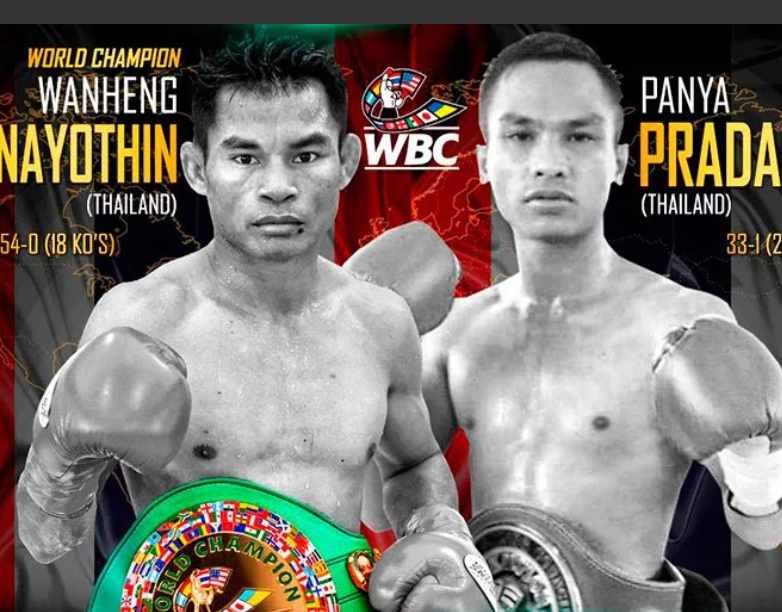 During the wee hours in the Americas, a big upset was brewing in Thailand. In Nakhon Sawan, a city roughly 150 miles north of Bangkok, Panya Pradabsri (aka Petchmanee CP Freshmart) out-pointed Wanheng Menayothin (aka Chayaphon Moonsri) in a domestic clash with international significance. Manayothin entered the bout with a 54-0 (18) record and was making the 13th defense of his WBC world minimumweight title.
Pradabsri had been defeated only once in 35 previous starts, but only 11 of his 34 victories had come against fighters with winning records. According to ringside reports, he kept Menayothin at bay with good fundamentals, a stiff jab, and good lateral movement. All three judges had it 115-113. The fight wasn't without controversy as Menayothin finished stronger and many folks scoring off the live video thought that he had done just enough to retain his title.
How good was/is Menayothin? That's a question that serious boxing fans will likely debate for decades.
In the summer of 2019, Menayothin signed a co-promotional deal with Oscar De La Hoya's Golden Boy Promotions. At time, GBP president Eric Gomez described him as one of the best fighters in the world. "We really want to bring him to the U.S. so people can see how talented he really is," Gomez told England's Sky Sports.
Menayothin was expected to make his U.S. debut in April of this year, but the pandemic ruined that plan. Earlier this year, he announced his retirement, but rescinded it after only two days.
Scottish boxing historian Matt McGrain, who has an exclusive arrangement with this web site, had lukewarm opinion of the Thai mighty-mite although he rated him the second-best 105-pound boxer of the decade, trailing only his countryman Thammanoon Niyomtrong (aka Knockout CP Freshmart).
"He is disciplined, strong, brings good pressure and is armed with a very decent range of punches," said McGrain, "(but his record) is comprised mostly of men any competent fighter would be expected to beat."
Although only one boxer from Thailand has been inducted into the International Boxing Hall of Fame (Khaosai Galaxy, class of 1999), the Southeast Asia nation has produced some outstanding boxers over the years – Chartchoi Chionoi, Sot Chitalada, Pongsaklek Wonjongkam, and Srisaket Sor Rungvisai to name just a few. The difference between these fighters and Wanheng Menayothin is that they all left the comfort zone of their homeland to score one or more important wins on foreign soil.
Menayothin may yet display his wares in a U.S. ring. But at age 35, an advanced age for small fighters in particular, we won't get to see him at his best and now that his bubble has been burst, disinviting further comparisons to Mayweather and Marciano, the curiosity factor has been tempered.
To comment on this story in the Fight Forum CLICK HERE
Yoka vs. Hammer Kicks Off the Thanksgiving Weekend Slate on ESPN+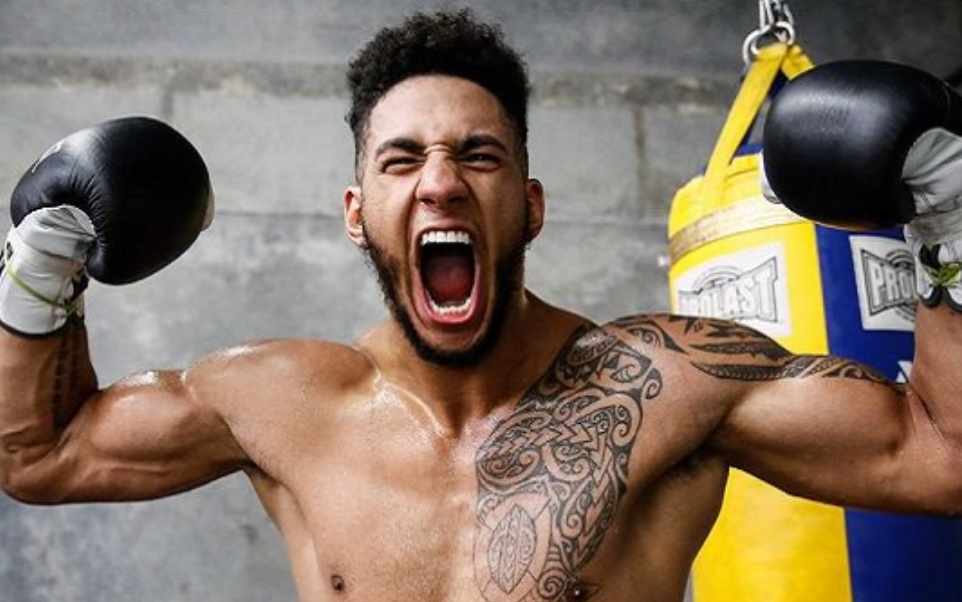 PRESS RELEASE— Tony Yoka, the dynamic heavyweight punching Parisian, aims to impress in his ESPN platform debut. Yoka, who won a super heavyweight gold medal for France at the 2016 Rio Olympics, will fight veteran Christian Hammer in a 10-rounder Friday at H Arena in Nantes, France.
Yoka-Hammer will stream live and exclusively this Friday, Nov. 27 in the United States on ESPN+ beginning at 2:55 p.m. ET/11:55 a.m. PT.
The ESPN+ stream will also include the return of unbeaten 2016 French Olympic gold medalist Estelle Yoka-Mossely against Pasa Malagic in an eight-round lightweight bout. Yoka and Yoka-Mossely, who have been married since 2018, welcomed their second child in May.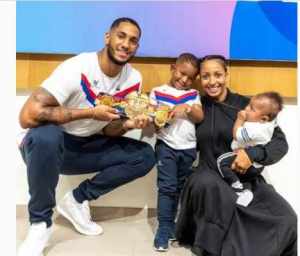 Earlier this year, Yoka inked a promotional agreement with Top Rank, which will co-promote him with Ringstar France.
"Tony Yoka's potential is limitless, and he is a grounded young man who is motivated to be a great professional fighter," said Top Rank chairman Bob Arum. "France has never had a world heavyweight champion, and I believe Tony is the one to bring the sport's biggest honor home."
The 28-year-old Yoka's stellar amateur run included a berth at the 2012 London Olympics and gold medals at the 2015 World Championships and 2010 Youth Olympic Games. Before his triumph in Rio, he'd already defeated the likes of former heavyweight world champion Joseph Parker and current undefeated prospects Joe Joyce and Ivan Dychko. At the Rio Olympics, he defeated Croatian standout Filip Hrgović in the semifinals and edged Joyce in the gold medal match.
As a professional, Yoka (8-0, 7 KOs) made his debut in June 2017 with a second-round stoppage over the previously undefeated Travis Clark. Apart from a decision win over Jonathan Rice in his second outing, Yoka has stopped every foe, including durable Englishman David "White Rhino" Allen and former European champion Alexander Dimitrenko. He made his 2020 debut Sept. 25 and stopped former world title challenger Johann Duhaupas in one round.
Hammer (25-6, 15 KOs) has fought many of the leading heavyweight names during his 12-year career, falling short against Tyson Fury, Luis Ortiz and Alexander Povetkin. He's notched myriad upset victories, including a highlight-reel knockout over David Price and a 2016 split decision over Erkan Teper for the WBO European belt. In March 2019, he went the 10-round distance against Ortiz and has not been stopped since Fury forced him to retire on his stool after eight rounds in their February 2015 clash.
Check out more boxing news on video at the Boxing Channel 
To comment on this story in the Fight Forum CLICK HERE