Deontay Wilder May Be a One-Trick Pony, But What an Extraordinary Trick It Is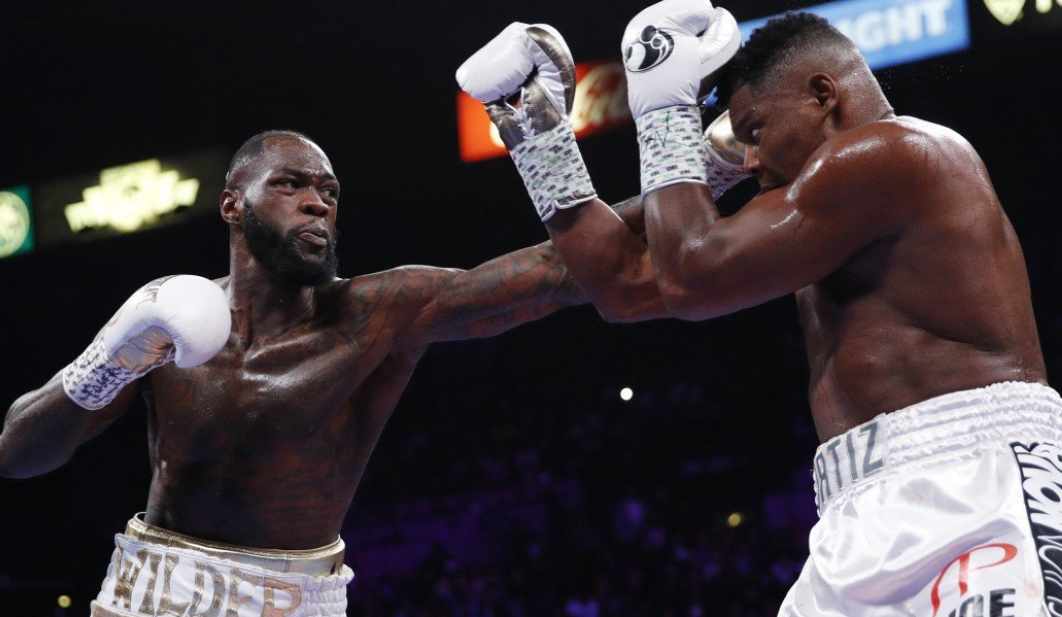 Deontay Wilder May Be a One-Trick Pony, But What an Extraordinary Trick It Is
Scientists with instruments precise enough to gauge such matters tell us that the return stroke of a lightning bolt (the current that causes the visible flash) moves upward at a speed of about 220 million miles per hour, or one-third the speed of light.
Reason also tells us that WBC heavyweight champion Deontay "The Bronze Bomber" Wilder's vaunted overhand right can't possibly move that swiftly, but its effect is no less destructive when it lands flush. Down on all three official scorecards through six rounds Saturday night at Las Vegas' MGM Grand and seemingly in no particular hurry to do what he almost always does in the ring, Wilder finally flashed his signature lightning bolt in the closing seconds of the seventh. Thudding against Ortiz's forehead with a concussive force only occasionally glimpsed in big-man boxing, it so electrified the dangerous Cuban southpaw that he collapsed onto his back, the whites of his eyes rolling in his head. His groggy attempt to pull himself upright before referee Kenny Bayless reached the count of 10 failed.
It went into the books as a knockout after an elapsed time of 2 minutes, 51 seconds, boosting Wilder's professional record to 42-0-1 with 41 KOs, but no matter. The remaining nine seconds in the round, and the subsequent one-minute rest period, almost surely would not have been enough to sufficiently restore the shaken challenger's equilibrium or to enable him to avoid that lethal weapon of a right hand for five more rounds.
It was not exactly a replay of their first meeting, on March 3, 2018, in Brooklyn's Barclays Center, when Ortiz (now 31-2, 26 KOs, 2 NC) had Wilder in trouble in the seventh round before going down and out himself in round 10. The put-away shot in that clash was a demonstration of the champ's versatility, such as it is, with a ripping right uppercut nearly separating Ortiz's large head from his broad shoulders.
"I was clear-headed when I hit the canvas," Ortiz said, despite evidence to the contrary. "When I heard the referee say `seven' I was trying to get up. But I guess the count went a little quicker than I thought."
But there was nothing amiss with Bayless' sense of timing, just as there was nothing wrong with the surprising patience exhibited by Wilder before capitalizing on the opening he knew would come. He didn't take up boxing until the relative advanced age of 19, logging just 40 or so amateur bouts (Ortiz had nearly 400), including his bronze medal turn at the 2008 Beijing Olympics, before turning pro on Nov. 15, 2008, with, natch, a second-round stoppage of Ethan Cox.
The lightning bolts have continued to crackle with metronome regularity, the only two times Wilder, now 34, has been obliged to go the distance being his title-winning unanimous decision over Bermane Stiverne on Jan. 17, 2015, and a rousing split draw with lineal titlist Tyson Fury on Dec. 1, 2018. It should be noted, however, that Wilder floored Bermane three times en route to a first-round stoppage in the do-over on Nov. 4, 2017, and had Fury down twice, including a knockdown in round 12 that was almost identical to the way he put away Ortiz in Vegas. The only difference is that Fury lurched to his feet and gathered himself enough to fight back and make it to the final bell.
Throughout much of Wilder's pro career he has fought as if his hair were on fire, wanting to get his man out of there as soon and as savagely as possible. For his second go at Ortiz, he was unaccustomedly restrained, landing just three of 31 punches in the first round and five of 31 in the second, according to statistics compiled by CompuBox. For the night, he was on target with just 34 of 184, a tepid 18.5%, with the 40-year-old Ortiz no busier, landing 35 of 179 (19.6%). The pace was almost glacial compared to the undercard bout in which WBA super bantamweight champion Brandon Figueroa and Julio Ceja, who fought to a split draw, combined to connect with an astounding 784 of 2,811 through 12 action-packed stanzas. Figueroa thus retained his title, which would have become vacant had he lost to Ceja, who came in four pounds over the 122-pound limit.
But they say all good things come to those who wait, and Wilder, co-trained by Mark Breland and Jay Deas, appears to have finally learned there are benefits that can be gained by waiting to pick your spots before unfurling that dynamite right hand.
"You know, my intellect is very high in the ring, even though I don't get no credit for it," said Wilder, seemingly nonplussed by the scorecards that had him trailing 59-55 on those submitted by Dave Moretti and Steve Weisfeld and 58-56 on Eric Cheek's. "But, you know, I had to go in and I had to go out. I had to throw the right hand a few times and I finally got my measurement, and I took the shot. I seen the shot and I took it. I think I hurt him one time, buzzed him a little bit with the left hook. That was the start of it, and then I took my (cue) from there."
Maybe it now is time to assess how Wilder's punching power stacks up against the hardest-hitting heavyweights ever. By defending his WBC title for the 10th time and whacking out Ortiz again, his kayo percentage rose a bit to 95.3%, tops among anyone who has ever held a world championship in the sport's most prestigious division, topping the 88% mark registered by the late, great Rocky Marciano (49-0, 43 KOs). It can be argued, of course, that any such number is somewhat subjective, dependent upon the quality of opposition faced. It is becoming increasingly difficult, however, to dismiss the Tuscaloosa, Ala., native – still absent from many astute observers' top 10 pound-for-pound lists – as a one-trick pony whose right hand is the only weapon in his arsenal. He still uses his jab mostly as a range-finder, but the word going into the second Ortiz fight was that he had been working to make his left hook something more than ornamental, which seems to have been the case. It's not at the Joe Frazier level yet, but if it ever gets there, watch out.
Lou DiBella, who was involved in the staging of several of Wilder's earlier defenses, disputed the notion that Wilder is still as raw and unrefined as he was when he dethroned Stiverne.
"I don't work with the dude anymore, but the `Wilder has no talent' narrative is trash,'" DiBella tweeted. "The ability to destroy an `A' level opponent with a single punch at any SECOND of a fight is a singular, awesome TALENT. Give @BronzeBomber the credit he deserves. He is a scary man."
Next up for Wilder is the contracted rematch with Fury (29-0-1, 20 KOs) on Feb. 22, should Fury prove he is recovered enough from the nasty gash above the right eye he suffered in his Sept. 14 unanimous-decision victory over Sweden's tougher-than-expected Otto Wallin to proceed on that date. If Wilder's history in rematches with Stiverne and now Ortiz is any indication, an exclamation-point finish against the "Gypsy King" no doubt would further certify the Alabaman as a big enough hitter to be part of the conversation when rating the power quotient of such legendary heavyweights as Marciano, Sonny Liston, Joe Louis, George Foreman, Jack Dempsey, Earnie Shavers, Vitali Klitschko and Mike Tyson, who was in attendance Saturday night and looking his age at 53 with a beard gone gray and a bit of middle-age paunch.
But what Wilder really wants is to have what the most recent undisputed heavyweight champion, Lennox Lewis, had, which is to scoop up all the alphabet titles, eliminating any doubt as to his claim to be the biggest, baddest and best heavyweight of his generation. The other three most widely recognized belts (WBA, IBF and WBO) are currently held by the rotund but quick-handed Andy Ruiz Jr. (33-1, 22 KOs), who defends them in a rematch with Anthony Joshua (22-1, 21 KOs) on Dec. 7 in Diriyah, Saudi Arabia. The outcome of that matchup remains to be determined, as is the likelihood of a full unification pairing of the winner and Wilder. Just as there were promotional and television obstacles in the recent past, when HBO and Showtime were highly reluctant to make bouts involving fighters from the other side of the street, the fact that Wilder is with Premier Boxing Champions, Fury with Top Rank, Ruiz with PBC and Joshua with Matchroom Boxing and DAZN could prove problematical. The sad fact is that Riddick Bowe never swapped punches with Tyson, who also rose up from the Brownsville section of Brooklyn, or Lewis, who had defeated him in the gold medal bout at the 1988 Seoul Olympics. Sometimes the most contentious battles are waged not inside the ropes, but in paneled boardrooms where the cutthroat business of boxing is conducted.
"I am the best in the world and I say it with confidence," Wilder said prior to the Ortiz rematch. He repeatedly has stressed that he wants fight fans to think of one man, one name, one face, when it comes to global recognition as the true heavyweight champion.
Time will tell if his quest is fulfilled.
Check out more boxing news on video at The Boxing Channel 
To comment on this story in The Fight Forum CLICK HERE
Final Takeaways from Wilder-Fury and a Doleful Dissertation on Riddick Bowe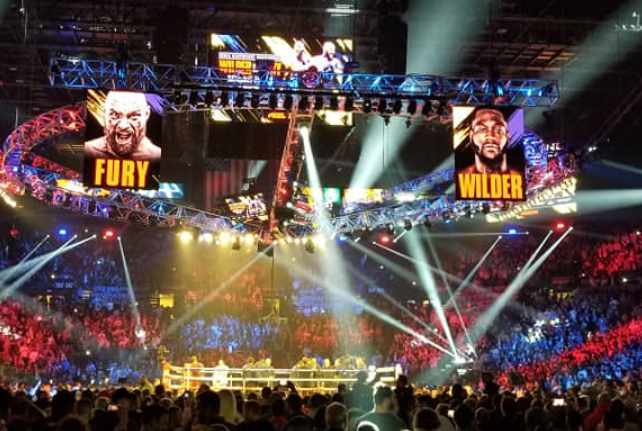 I watched the Wilder-Fury fight from the cheap seats. Actually, I had no seat at all.
My press badge consigned me to the so-called auxiliary press section which was up in the rafters. One can't work in that environment. There's no table on which to plop one's laptop; no power strip to keep it plugged in. And so, I watched the full undercard on the big TV in the press room and then went into the arena to catch the main go and the hoopla that preceded it.
The corridors leading into the arena were jammed with people hoping to score a ticket at the last minute. They were out of luck. The fight was a sellout. It was gridlock and for a moment I feared that the main event would start without me, but I managed to push my way through in time for the ring walks.
The arena was dark and it seemed that every seat in my assigned area was taken. And so, I walked up to the very top of the stairs and stood with my back against the wall, wedged in between two other standees including a friendly guy from New Zealand who, like me, had a press badge dangling from a chain around his neck.
From a reporter's standpoint, there are certain benefits to being up in the rafters when the house is full. For one, you can get a better feel for the ambience. A boxing crowd skews younger and more boozed-up as one gets higher up in the stands and this translates into more exuberance. And that's especially true when there are a lot of Brits in the house. They chant and sing in unison. Us poor Yanks just don't know how to have so much fun.
I'm old school when it comes to ring walks. Spare me the razzmatazz. Mike Tyson didn't need it. No fancy robe for him, nor tasseled trunks, not even socks. And yet when he walked down the aisle with a simple white towel draped over his bare shoulders, he exuded charisma.
And then, on Saturday, Tyson Fury was carried into the ring on a throne, dressed like a king with a big crown on his head as the PA system played Patsy Cline's "Crazy," and, I'm forced to admit, it was magical. Talk about a tough act to follow.
I've seen boxers walk into the ring with fear unmistakably etched on their countenance as if they were walking to the gallows. Frank Bruno and Bruce Seldon could not mask that "tell" when they fought Mike Tyson. More often, a boxer's expression on his ring walk is inscrutable which I suspect is a way of compensating for his anxiety.
What struck me about Tyson Fury's ring entrance was that it betrayed no such apprehension; to the contrary, he oozed confidence as if this were nothing more than a tune-up fight. I swear, he looked like a chap who was headed off to a Halloween ball and had stopped for a few pints on the way to get a head start on the jollity. I couldn't pick a winner in this fight, tilted toward Wilder, but as I watched Tyson Fury's ring walk, I sensed that I had missed a great opportunity by failing to get down a wager on the Gypsy King.
Many years ago, when I was first credentialed for a fight (Larry Holmes vs. Tim Witherspoon was the headliner), they planted me in the third row. Since returning to boxing after a decade in which I busied myself writing college football annuals and such, it seems as if my career is in reverse gear. The next time there's a really big fight in town, I may be consigned to the corridor with all those folks effectively left out in the rain.
Oh, well, it's been a fun ride.
—-
Prior to the ring walks, three great heavyweight champions of recent vintage – Lennox Lewis, Evander Holyfield, and Mike Tyson – were honored in the ring. Conspicuous by his absence was Riddick "Big Daddy" Bowe, a 1990s-era contemporary.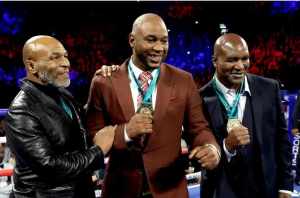 Granted, this ceremony was the handiwork of WBC president Mauricio Sulaiman who presented each of the honorees with a medal and Riddick Bowe was no friend of the WBC. In 1992, he famously dumped his WBC world title belt in the trash rather than comply with the organization's mandate that he fight top contender Lennox Lewis. But Bowe, whose lone setback in 45 pro fights came in chapter two of a storied trilogy with Holyfield, was no less formidable at his peak than the other three.
Having said that, it was better that he wasn't included. His presence would have put a damper on the proceedings.
At age 52, Riddick Bowe is younger than Tyson, Holyfield, or Lewis. But in terms of how far he has slipped since his fighting days, he's a lot older. Making his story more discouraging, he believes that he can still compete at a high level and actually has a manager out there banging the drums on his behalf.
Bowe's last meaningful fight was way back in 1996 when he fought the second of back-to-back fights with Andrew Golota. After those two unruly scrums, he was inactive for almost eight full years. During this period, he joined the U.S. Marines but was discharged after only 11 days and served 17 months in prison for interstate domestic violence and kidnapping after a bizarre attempt to repair his fractured relationship with his wife Judy and their five children.
Bowe returned to boxing after his long absence and had three more fights, the last of which transpired in December of 2008 when he won an 8-round decision over a third-rater in Germany. More recently, he tried his hand at Muay Thai. On June 14, 2013, carrying 300 pounds on his flabby frame, he was stopped in the second round on a show in Thailand in which he failed to land a single blow, whether a punch or a kick. ESPN's Dan Rafael, who watched the fight on YouTube, wrote that anyone who watched it "saw an old man with no remaining discernible skills."
Bowe never transcended the sport like Tyson or Holyfield in large part because of his limited vocabulary. Of course, he never had a chance to develop that vocabulary because his loquacious manager Rock Newman insisted on doing all the talking. And now it appears that history has repeated. By all accounts, Bowe's new manager is cut from the same mold. Meet Eli Karabell.
On his web site, Eli Karabell, a fellow in his early 20's, informs us that he is a "Businessman, Investor, Public Servant, Innovator, Community Leader, Entrepreneur, Politician, Social Activist and President and CEO of the American Boxing Association, a post to which he was appointed (presumably by himself). In his hometown of St. Louis, he is quite the gadfly. According to an article in the Jan. 20, 2018 issue of the St. Louis Post-Dispatch, Karabell antagonized former Missouri Governor Eric Greitens to such an extent that Greitens' press secretary had to block his calls.
Since Nov. 23, a certain web site that we won't name has run five 'EXCLUSIVE' stories quoting Karabell about Riddick Bowe's comeback. In an early story, Karabell said, "I believe Mr. Bowe is the best fighter in the heavyweight division right now, bare none." As for Bowe beginning his comeback with exhibitions, Karabell said that what he had in mind for him was proceeding directly into a series of 12-round fights.
More recently, Karabell expressed his frustration about failing to induce a top promoter into helping him facilitate Bowe's comeback. Regarding Eddie Hearn, he said, "He has not read the contract (we sent him), will not respond to our offer and we believe he is trying to obstruct the process."
Why wouldn't he? In the immediate aftermath of his second fight with Andrew Golota, Bowe was slurring his words. During the trial that sent him to prison, Bowe's attorneys argued that his conduct resulted from brain damage. A forensic psychiatrist, Dr. Neil Blumberg, testified that Bowe had suffered irreversible damage to the frontal lobe in his brain. More recently, a New York Times story by Alex Vadukul, published in 2015 – the year that Riddick Bowe was inducted into the International Boxing Hall of Fame – noted that his voice "had warped into a slur."
The nicest thing we can say about Eli Karabell is that he is pixilated. We have nothing nice to say about anyone in the boxing media who would give him a soapbox.
MGM Grand Garden photo compliments of Joe Santoliquito
Check out more boxing news on video at The Boxing Channel 
To comment on this story in The Fight Forum CLICK HERE
A Peek Inside Justin Fortune's Old-School LA Boxing Gym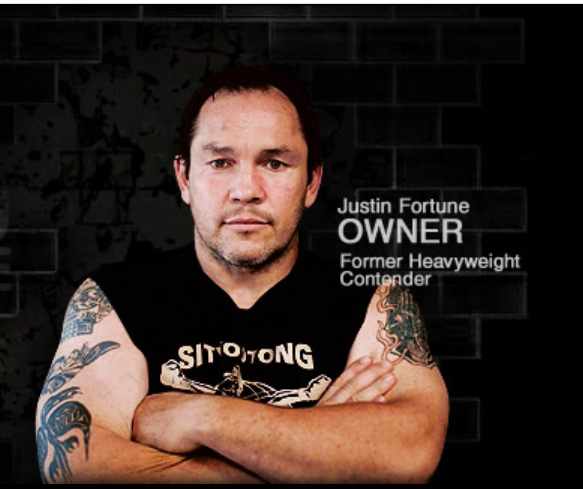 Stepping foot inside the Justin Fortune Boxing Gym is like taking a giant step back in time. Located in the Fairfax District of Los Angeles and situated across the street from Fairfax High, the gym could easily be confused for old-style gyms like Stillman's or Gleason's in New York City, the Fifth Street Gym in Miami or the Main Street Gym in Los Angeles. Because it's on the second floor, one must enter from the street level and then walk up a dozen or so steps, fit your way through a narrow hallway before meeting Tamara Frapasella, Justin's wife.
When I arrived at 9:30 a.m., the place was somewhat busy, but not overly so. There is one ring, but a bevy of heavy bags, a speed bag, a treadmill, several jump ropes, a shower and a steam room. A handful of professional personal trainers were working with eager students as sweat poured off their faces, arms and legs.
Over the course of the next five hours, the gym, which is adorned with old-time fight posters and signed pictures of ring legends like Muhammad Ali, Manny Pacquiao, Marvelous Marvin Hagler and Roberto Duran, would be fairly bursting with energy.
A few hours in, one professional heavyweight was working with Fortune in the ring as he prepared for an upcoming bout at the Barclays Center in Brooklyn. It's not uncommon to see celebrities at the Fortune Boxing Gym. On this day, a longtime actor, Frank Grillo, was there going through his paces with steely determination.
Fortune, originally from Perth, Australia, has been involved in a multitude of professions, including nearly two decades as a heavyweight boxer. "I'm a chef by trade so I never thought that I'd end up here," said Fortune, who has also owned a restaurant. "I was always interested in boxing. I was heavily involved in sport. They were all one-on-one sports. I wasn't much for team sports. Boxing I always enjoyed because it's the ultimate one-on-one combat. That's why I liked it so much." Fortune said he has always liked keeping active. "Then I was heavily into power lifting and from power lifting I switched to boxing. I'm an idiot," he said.
Fortune, who is 54 years old, knew the fight game isn't an easy way to make money and was smart enough to exit at the right time. "I set myself time and monetary goals," he noted. "And once I met them, whichever came first, I was out. I stuck to it. That's why I'm not punchy or broke. This sport sucks you in. It's really tough to get out of. You always want that one last fight."
Fortune began his professional boxing career in 1990 and ended it in 2009. Along the way, he carved out a 15-9-2 record with nine knockouts. Fortune's biggest fight came against future three-time world heavyweight titleholder and a two-time lineal champion Lennox Lewis in July 1995 in Dublin, Ireland, that concluded with a fourth-round stoppage. "Lennox is a very underrated fighter," said Fortune, who had 20 wins in 24 amateur fights in Australia that included participating in the Commonwealth Games. "At that stage, in my mind, it didn't matter. I only had 14 fights, but I would have gotten into the ring with anybody. I didn't care." Fortune said that he wanted the fight to continue. "I got screwed. I wouldn't have won the fight, but in England, the judge is the referee," he said. "I had only 14 fights, and I got hit with an uppercut, and that was it. The referee stopped it. It would have gone a lot longer."
Fortune opened his initial gym not too far away on Sunset Boulevard in 2008 and was in business until December 2019 when it was demolished. "This is what I originally wanted," Fortune said of the current site, reminiscent of the gyms in the 1940s and 1950s. "This style of gym. The wooden floors. The posters. The pictures. The old-time look." Fortune's clients range from Academy Award-winning actors to musicians and every day folks. "My clients are a good bunch of people," he said. "They respect the place and they like coming here. It's their gym." Fortune also noted that 65 percent of the people who populate the gym are women.
Frapasella, a former actress and film producer, does all the behind-the-scene work at the gym, but also finds time to be a personal trainer for primarily women and some men. "I think it took us a lot of years to build that," she said of the welcoming vibe that is clearly present. "We have every nationality you can think of. Everyone is fighting for whatever their reason, but we all get along. We built a family in here and at the end of the day, we're a family." Frapasella said the atmosphere and appearance are intentional. "This place is spotless," she pointed out. "I do have a staff that helps me. I don't do it all by myself. You want something that's clean and is welcoming."
Philadelphia-based heavyweight Joey Dawejko was there preparing for a fight with undefeated Frank Sanchez on March 7 at Barclays Center that will be televised on FOX. "My opponent is a prospect and 14-0," said Dawejko, who is 20-7-4 with 11 knockouts and nicknamed "The Tank." Dawejko is hoping to pull off a major upset against Sanchez, who has 11 knockouts. "This is a big opportunity for me because it jumpstarts this year, not only for more to come," he said. "I've gotta get this win and we go from there. Bigger and better things."
Jose Navarro is a retired World Boxing Council Continental Americas super flyweight champion and Olympian who capped his pro career 27-6 with 12 knockouts. Navarro is currently a personal trainer who works with roughly 50 clients. "It's the same sport, but you're on the outside," he said. "It's been different. Being in there you get to make your own choices. You see things from a different angle. I actually enjoy this a lot more because you're teaching what you learned your entire career. So now you're looking at it from a much different perspective." Navarro said he likes working at the Fortune Gym. "It's something you never stop learning," he said. "You learn something every day. That's why it's called the sweet science."
Joe La Russo is a onetime professional photographer whose specialty was shooting jazz legends such as Dizzy Gillespie and Miles Davis. La Russo has been taking boxing lessons for nearly two decades. "I just started coming here the first of the year. I was at another gym for 13 years," said La Russo, who comes to the Fortune Gym three times a week. "I started when I was 66 years old. In April, I'll be 80. I just got a nice vibe. I knew people. I knew trainers. I'm dropping down in weight, so I'm on a new program. I feel great." La Russo said he has always been fascinated with the manly art. "Boxing is all around," he said. "When I was 16 growing up in Brooklyn, I wanted to go into the Golden Gloves, but my mother wouldn't let me go," he said. "So, 50 years later I'm at the Wild Card Gym in Hollywood with Freddie Roach. But I came here for a change of pace. Different energy. Different vibe. It's what keeps me young."
Originally from South Africa, Vuyo Noyce, spent years in the fashion industry and is married and a mother of two. Noyce has been coming to the Fortune Gym for about four years and pays a visit two or three days a week for about two hours. "I like the environment here. It's super laid back," Noyce offered. "It's not pretentious. I think the trainers are good and Justin's fantastic. It's like going to a friend's house."
Kylie Fulmer is an Australian and the World Boxing Federation Women's Intercontinental super bantamweight champion who lives in Los Angeles and also calls the Fortune Gym home. "I spent five years out in Las Vegas, so I was training at TMT, the Floyd Mayweather Gym and Floyd Sr. was my coach for 14 months. Then I went over to [trainer] Dewey Cooper and I've been with him for three years," said Fulmer, who has pieced together a perfect 7-0 record with six knockouts. "The goal this year is to stay active and fight as much as we can. I decided to come out here for a few weeks and had a chat with Justin and I had to make the decision to move over here."
Fulmer said the decision to stay was fairly easy. "Justin being Australian, you know I've got a home away from home and a family," she said. When asked why she selected the Fortune Gym, Fulmer said that it would help her reach her goals and that she feels comfortable here. "I just really need to focus on the fundamentals of boxing and make those corrections I feel are going to take me to the next level to get these world class fights," she said.
Frankie Lopez is a 24-year-old cruiserweight, but will drop down in weight to super middleweight. Lopez can be found at the Fortune Gym because he's also a personal trainer. That day he left for several hours because he had a few clients at UCLA. "I like to be around what I do because I like to incorporate everything with the patients, with my clients, but also patients in the ring to allow myself to better myself and my craft," explained Lopez, who began as a kickboxer and owns a 12-1-1 mark with nine knockouts. "I used to be trained by Virgil Hill. He's a five-time world champion and a Hall of Famer, a silver medalist in the 1984 Olympics and his wife [Carla] as well. She's a four-time Olympian and they trained me for the longest time. But then I went on Google and this gym popped up out of nowhere. So, I came back the next day and I fell in love with it. They welcome you with open arms."
What takes place in a boxing gym is serious business because if one doesn't train properly there are consequences. What Fortune and Frapasella have constructed and designed at their gym is in some way atypical. "I make sure everybody's good," said Frapasella. "I'm like the gym mom. I want to make sure you have someone to talk to. You want to have a good experience."
Check out more boxing news on video at The Boxing Channel 
To comment on this story in The Fight Forum CLICK HERE
Is Great Britain Finally Achieving Dominance in the Sport it Invented?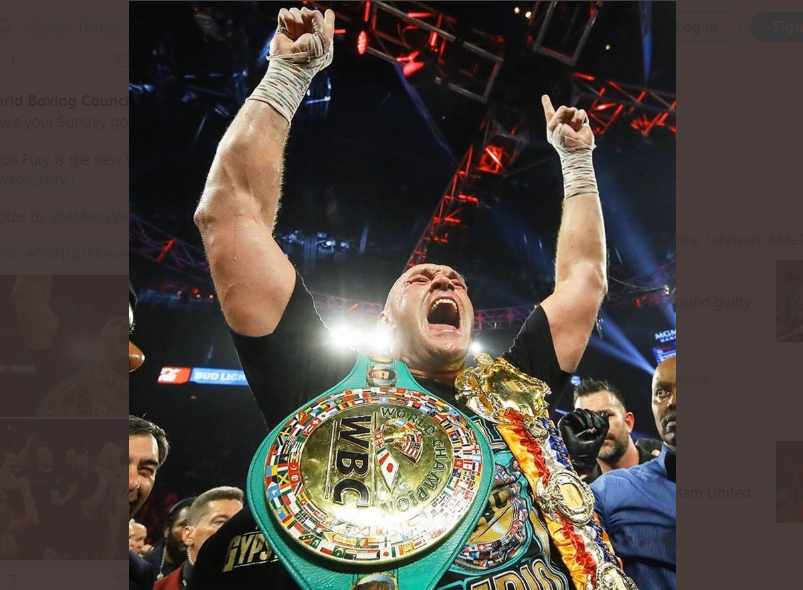 Is Great Britain Finally Achieving Dominance in the Sport it Invented?
It is one of those interesting facts that means everything, or nothing, depending upon one's allegiance to a particular flag.
There are presently 193 member countries in the United Nations. At one time or another, the United Kingdom invaded 176 and controlled or ruled over each of them, including 13 rebellious British colonies in North America that in 1776 declared their intention to gain independence as a new and free nation. By and by, Great Britain's global reach, which at its peak covered 13.7 million square miles, or 24% of the Earth's surface, receded to a point where Britons no longer could proudly claim that theirs was "the empire on which the sun never sets." And with the UK's transfer of Hong Kong to China in 1997, that empire, for all intentions and purposes, ceased to exist.
But even when the Union Jack flew over most of those far-flung lands, it had to be irksome for citizens of the island nation, where modern professional boxing was basically invented in the 19th century, that for decades its finest pugilistic big men were routinely flattened by a succession of justifiably confident Yanks who came to view the heavyweight championship of the world as a sort of U.S. birthright. During one especially lengthy drought, British heavyweights went up against American titlists 13 times and lost every bout, most coming inside the distance
But that was then, and this is now. British heavyweight boxing is on such an upswing that it not only has gained parity with its American counterparts, but in many ways surpassed them. That should be obvious to everyone who saw the 6-foot-9, 273-pound Tyson Fury (30-0-1, 21 KOs) basically have his way with Deontay Wilder (42-1-1, 41 KOs) en route to a seventh-round technical knockout that was justified, whether or not  you believe Wilder's co-trainer, Mark Breland, made the correct decision by tossing a towel into the ring to save his man from additional punishment. By that point in an increasingly one-sided beatdown, Fury had established himself as the superior fighter in the rivalry, their previous and controversial split draw of Dec. 1, 2018, notwithstanding.
Although Wilder has 30 days to decide if he wants to exercise his option for an immediate rematch, Fury-Wilder III is no longer the heavyweight megafight that most fans, on either side of the pond, most want to see. Nor should they get it as early as June or July, the projected target date for another do-over.
(Note: this story was written prior to Wilder announcing that he would indeed immediately enforce the rematch clause in his contract for a third fight with Fury.)
Contacted by Talk Sport shortly after Fury retained his lineal title and added the vacant The Ring magazine belt, Matchroom Sport's Eddie Hearn, who promotes WBA/IBF/WBO heavyweight champion Anthony Joshua (23-1, 21 KOs), the 2017 super heavyweight gold medalist at the London Olympics and a fellow Briton, said Fury-Joshua cannot be put on hold because moments like this not only come along rarely, but virtually never.
"I've spoken to AJ and he wants to go into this (Fury) fight next," Hearn said. "We have to make this fight happen. We will never, ever get the chance for two Brits to fight for the undisputed heavyweight world championship. I promise you we will do everything we can to make this fight. It has to happen.
"(Joshua) has no fear of fighting Tyson Fury. He has been through everything and he wants to be undisputed. This is the chance for our sport to have one of those legacy moments that we will never get the opportunity to have again."
Logic, however, has a way of getting lost in the snarl of conflicting business interests and personal animosity. Joshua is aligned with the streaming service DAZN; Wilder is co-promoted by Frank Warren and Top Rank's Bob Arum, which means his bouts are shown in America on ESPN+. A Fury-Joshua showdown for all the hardware would guarantee another sellout of 90,000 in London's Wembley Stadium, but finding middle ground on any number of contract details could prove problematic, as would the fact that Hearn's relationship with both Arum and Warren is frostier than a Siberian winter. Even agreeing on a start time could be vexing; 5 or 6 p.m. Eastern Time opening bell in the U.S. would suit stay-at-home British fans just fine, but a 3 a.m. London time start to benefit American TV viewers would not.
But if the drawn-out negotiations that led to the long-delayed pairing of Floyd Mayweather Jr. and Manny Pacquiao in 2015 proved anything, it's that if the public demand is great enough, any deal can be made if each side is willing to yield a little. For Fury-Joshua, however, the need to make it happen sooner rather than later raises the stakes considerably. No one should be so adamant about gaining every possible concession that discussions are drawn out four or five years before contracts can be signed. Even a facsimile of a Mayweather-Pacquiao repeat is a water-torture situation that simply won't do.
Fury-Joshua necessarily would go onto the back burner, at least temporarily, if Team Wilder – unwisely, in more than a few people's opinion — exercises its option for an immediate rematch. The "Bronze Bomber" would seemingly benefit from a longer than usual layoff, given all the damage he incurred in the most grueling test of mind and body he's ever been in, and like many formerly undefeated fighters who get their first bitter taste of defeat, he could benefit, even in his mid-30s, from a confidence-rebuilding fight or two against less daunting opponents before trying his hand again vs. Fury.  Oh, sure, the Alabaman still packs dynamite in his right hand, but the seeming friction between co-trainers Jay Deas, who saw hope for a miraculous comeback where little seemed to exist, and Breland, the compassionate realist, will need to be addressed if all parties are to remain on the same page going forward.
Certainly, the marked improvement in Fury's offense justified his decision to replace on short notice more defensive-minded trainer Ben Davison with Javan "Sugar" Hill, the nephew and protégé of the late Emanuel Steward. Manny always instructed his Kronk Gym fighters to aggressively go for knockouts whenever possible, a mindset shared by Hill that clearly appealed to Fury, who didn't want to risk another disappointment by pencil, or worse.
"Not bad for someone with pillow fists," Fury said after he bloodied Wilder's nose and left ear, raising some facial lumps along the way as well.
Steward, it should be remembered, was the chief second of lightly regarded Oliver McCall when he traveled to London to challenge WBC heavyweight champion and future Hall of Famer Lennox Lewis on Sept. 24, 1994. McCall stopped Lewis in two rounds, whereupon Lewis ditched trainer Pepe Correa for Steward. Manny's makeover of Lewis made him a dangerous dude even more so, the most obvious improvement in his transformation of his new pupil's soft, range-finding jab into a hard, accurate weapon that served to better set up a devastating overhand right. The long professional relationship of Lewis and Steward helped enhance each man's legacy, as was the case when Steward made over another long-reigning heavyweight champ, Wladimir Klitschko, into a better version of himself. A couple more training camps together with Hill might have the same indisputable therapeutic effect on Fury.
But, even if circumstances are such that Fury and Joshua continue to peer at one another across an unbridgeable chasm, maybe even forever, the state of British heavyweight boxing is deep enough to withstand even that annoyance. Now that each has a victory, it wouldn't be the worst thing in the world if Joshua and Mexican-American Andy Ruiz Jr. got together for a rubber match. Dillian Whyte (27-1, 18 KOs), whose only loss was a competitive seventh-round stoppage against Joshua on Dec. 12, 2015, remains a top-five-type talent, and on April 11 two more Brit big men worth following, Joe Joyce (10-0, 9 KOs) and Daniel Dubois (14-0, 13 KOs), square off in London with the winner sure to draw a closer look from both Fury and Joshua.
Contrast the relatively robust health of British heavyweight boxing at this time to the wheezing state of the division in the U.S., now that Wilder has been so outclassed that he might require some rebuilding. There was an IBF heavyweight elimination bout on the Wilder-Fury II card between brief alphabet belt-holder Charles Martin, who lasted only two rounds against Joshua, and Gerald Washington, who somehow made it to the fifth round against Wilder. The quasi-contenders engaged in an exercise in tedium before Martin won on a one-punch KO in the fifth round. It is reflective of the severe lack of depth in U.S. heavyweight boxing that fighters such as this can turn up in world ratings that once featured names like Muhammad Ali, Joe Frazier, George Foreman, Larry Holmes, Mike Tyson, Evander Holyfield and Riddick Bowe.
Until or if Wilder returns to form, the U.S. hopes this may have to be carried by the excessively fleshy Jarrell "Big Baby" Miller, a recent Top Rank signee whose dream shot against Joshua went to Ruiz after Miller tested positive for an illegal substance, and Polish-born, Brooklyn-based Adam Kownacki, whose fan base even in the New York borough primarily consists of displaced Poles waving that country's flag.
In heavyweight boxing's latest edition of Star Wars, it would appear that it's what's left of the British Empire that is striking back.
Check out more boxing news on video at The Boxing Channel 
To comment on this story in The Fight Forum CLICK HERE