Wilder, Fury Both Believe Providence is on Their Side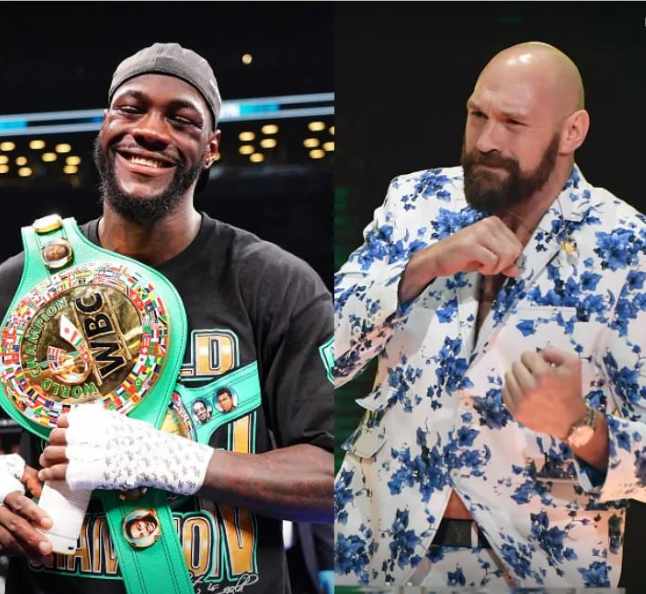 Wilder, Fury Both Believe Providence is on Their Side
You hear it more and more frequently at the conclusion of significant sporting events, including boxing matches. The winner or key-play maker for the victors thanks God for His supposed intervention, thus giving the impression that the Almighty, like many humans who pray that their wagers pay off, plays favorites on the field or in the ring, perhaps even to the point of running a celestial bookie operation.
Remember how it was when Joe Louis knocked out Adolf Hitler's favorite heavyweight, Max Schmeling, in the first round of their June 22, 1938, rematch at Yankee Stadium? Millions of Americans considered it an affirmation of Divine Intervention, of Star-Spangled good conquering the pure evil of all that the Nazis represented, and never mind that Schmeling found Der Fuhrer as repugnant as did Louis and his vast legion of admirers.
Nowadays, choosing whom to support in a major fight, emotionally and financially, is not always so cut-and-dried. Some will plunk their money down on someone representing their country or home region, more pragmatic types are apt to follow their heads instead of their hearts. But the bedrock principle of gambling still most often applies: when in doubt, root for whichever individual or team will yield a profit rather than a loss.
Given that Saturday night's megafight between WBC heavyweight champion Deontay Wilder (42-0-1, 41 KOs) and lineal titlist Tyson Fury (29-0-1, 20 KOs) is about as close as it ever gets to being a 50/50 proposition (Wilder is favored by the narrowest of margins), many of those backing their play with big bucks might have to confess that they're doing so with fingers crossed and fervent prayers offered to a deity that may or may not have determined the outcome beforehand.
But there are two individuals who profess to be absolutely certain of a favorable outcome at Las Vegas' MGM Grand, and not just for reasons that are presumably based in fact or logic. Wilder, the pulverizing puncher from Tuscaloosa, Ala., has offered his opinion that God indeed has blessed his cause, much as it was widely believed nearly 82 years ago that the king of heaven wanted Louis (also a native Alabaman, for those who take note of such things) to whack out Schmeling. But a different certainty is being offered by Fury, the gigantic "Gypsy King" from the United Kingdom who also claims he has it on good authority that it is his destiny to emerge triumphant.
Wilder, who had an audience with Pope Francis in the Vatican in December, at which time he was named the papal Ambassador for Sport, said he has been aware since childhood of the plan God supposedly has for him.
"I've always had power," he said. "I always tell the story of how my grandmother said I was anointed by God, that God is trying to use me for things. It's just all about living, coming into this world and finding your purpose in life. I think I found one of my purposes in life, and of course that's whupping ass and taking names. And I do that very well.
"I've just been blessed tremendously. It's one of the things I can't describe how it transpired. When you have a calling in life, it's just that. I just have a calling all my life. I'm showing the world who I am and what I am."
Fury doesn't exactly identify God as the reason he will win. His explanation vaguely hints at Tarot cards and tea leaves, but he's just as convinced that a mighty wave of predetermination will carry him to his inevitable success on fight night. He claims that it is his seemingly miraculous recovery from an emphatic 12th-round knockdown by Wilder in their first meeting, on Dec. 1, 2018, in Los Angeles, that has cloaked him in virtual invincibility.
"I didn't know I was knocked down," he said of the second of the two times he was dropped by Wilder. "It wasn't a flash knockdown, like in round nine. It was like a knockout. I watched it on tape. He hit me with a right hand and when I was on my way down he hit me with a left hook. It should have been bye-bye. I remember opening my eyes after around four seconds. I thought, `Get up!' I just jumped up. And then Wilder rushes in and hits me with another massive left hook right on the temple. But it was like I was bullet-proof. It was a more damaging shot than the one that buried me. But it wasn't meant to be. It wasn't Wilder's time (to win). It wasn't my time to lose.
"I come from a long line of gypsies going back thousands of years. I'm the latest king of our tribe, our people, whatever you want to call them. I believe it's written in the stars. I don't believe all the hard work, all the dedication, have that much to do with it. You have to do that as well, but some things that have happened to me in my life now make me 100% believe it's written in the stars."
(One has to wonder how Fury's public pronouncement that frequent cunnilingus has helped strengthen his jaw was received by his wife and mother of the couple's five children, the most outrageous such comment since Livingstone Bramble bragged that, counter to standard boxing protocol, he engaged in sexual activity with his wife multiple times a night right up to the day of his bouts.)
For fight fans hesitant to buy into the notion, proffered by either principal, that a higher power has a vested interest in what takes place inside the ropes in this much-anticipated do-over, standard factors are likely to ultimately prove the difference. Can Wilder's superior power get him home should he find the mark with that devastating right hand? Will Fury's more polished boxing skills flummox his bigger-hitting foe all the way to the final bell and a nod on points? Or will Fury keep his word that he will take the fight straight to Wilder in the center of the ring, a radical shift in strategy possibly orchestrated by his new trainer, Javan "Sugar" Hill?
Check out more boxing news on video at The Boxing Channel 
To comment on this story in The Fight Forum CLICK HERE
Ryan Garcia, Canelo's Protege, Announces Fight With Manny Pacquiao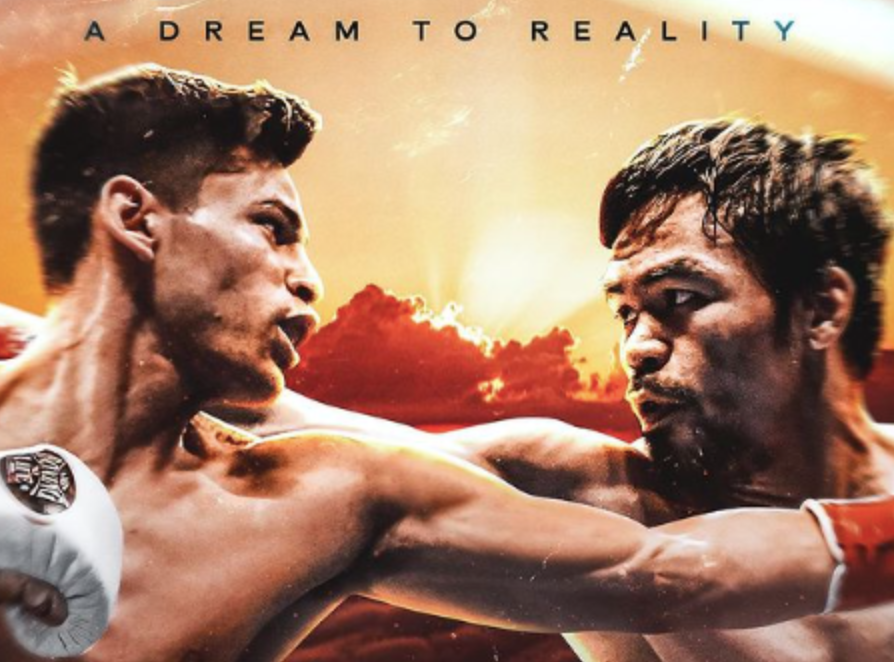 Ryan Garcia has just about everything he needs to become the next Canelo Alvarez, even the champ's terrific training team led by Mexico's Eddy Reynoso.
"It's great, man. They support me. They stay by my side. They believe in me. They know what they see, even Canelo," Garcia told me before his last fight.
So, it should come to no surprise that the 22-year-old lightweight contender would be attempting to pull off the same kind of trick that led to Alvarez's first and only loss in the professional ranks, but the same one that probably helped the Mexican more than any other as a learning experience inside a boxing ring.
Just as Alvarez did in securing his 12-round dance with boxing legend Floyd Mayweather Jr. back in 2013, Garcia wants to sign up for the same kind of tango with boxing superstar Manny Pacquiao.
"I've been boxing my whole life, and I've been ready for the biggest fights," Garcia said.
Lots of fighters say things like that, but almost nobody actually attempts to do it.
Alvarez does.
Now, Garcia does, too.
"Canelo brings me to the side at times out of nowhere and says 'you're one of the most talented fighters I've ever seen in my life. I just want you to work as hard as I do and you're going to have the world'," Garcia said.
On Sunday, Garcia posted via Instagram that his dream fight vs. Pacquiao was a done deal, though it's important to note no other confirmations of any kind have followed that post.
Additionally, the promotional poster used by the social media superstar in his announcement didn't look official, and Pacquiao has remained eerily silent about the matter publicly.
Still, Garcia seems to believe his next fight will be against Pacquiao, and it must be a near-enough reality that everyone else involved with the matter has decided to remain silent until everything is sorted out.
"I want to leave a true legacy when I'm done with the game," Garcia said.
That Garcia even wants to face Pacquiao right now testifies to that truth, and it's absolutely something worth celebrating.
The undefeated Instagram idol might have over 8.3 million followers for many reasons, but the most notable claim Garcia has to the mantle of being boxing's next big thing is less about those attributes and more about the talent, skill, and ability he possesses inside a boxing ring.
To put it another way, it's one thing to be as handsome as Oscar De La Hoya. It's quite another to actually fight like him.
Case in point, Garcia is coming off the most important win of his career.
Making good on his pre-fight promise to stop Olympic gold medalist and world title challenger Luke Campbell on January 2 was an important rung to take on the ladder to success, and that became especially true after Campbell dumped the prodigy to the canvas in the second round of the fight.
But Garcia weathered that early storm and eventually came back to pull the stoppage win over Campbell five rounds later.
Nobody had done that before. Campbell went 12 full rounds with both Vasyl Lomachenko and Jorge Linares in previous losing efforts against world-class lightweights, so Garcia's stoppage win was more evidence that he's legitimately special where it matters most.
After his viral knockout, Garcia was lauded by some of the most notable sports celebrities on the planet. The kid can barely purchase alcohol in all 50 states and his massive fanbase already includes the likes LeBron James, Damian Lillard, and Carlos Correa.
In some ways, that puts Garcia way ahead of Alvarez's early all-star pace, at least at the level of notoriety.
Say what you want about Garcia's social media-centric fanbase, the incredible level of fame the American has already achieved was previously only reserved for the likes of specific Olympic gold medal winners with a perfect mix of qualities.
De La Hoya comes to mind again, and that type of talent only comes around once a generation in our sport.
Look, Garcia isn't ready for Pacquiao.
In fact, one can easily argue that the 23-year-old Alvarez that lost to Mayweather eight years ago was way more prepared for that fight than Garcia is right now for Pacquiao.
And we all know how that one went.
But Garcia's daring attempt at making such a huge splash at such a young age is a wonder to behold.
A rising superstar like Garcia choosing to go against the conventional wisdom that would otherwise tell him to steer clear of fights he'll probably lose is a breath of fresh air.
The reason he wants to do things like that is just as great.
"I have a gift. I'm a true talent. I can't let all that go to waste," Garcia said.
Check out more boxing news on video at the Boxing Channel 
To comment on this story in the Fight Forum CLICK HERE
Fulton Wins Inside War to Win WBO Title and Other Results from Connecticut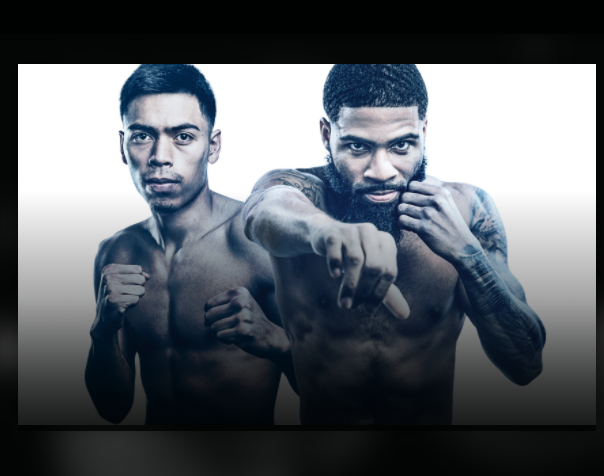 This time Stephen Fulton passed the Covid-19 test and then out-worked Angelo Leo in a brutal inside war to take the WBO super bantamweight world title by unanimous decision on Saturday.
Philadelphia's Fulton (19-0, 8 KOs) was supposed to box and move against the body puncher Leo (20-1, 9 KOs) of Las Vegas but instead banged his way to victory with an artful display of inside fighting at the Mohegan Sun Casino in Uncasville, Conn.
When Leo won the world title during this past summer, he was supposed to fight Fulton, but Fulton showed positive on a Covid-19 test and was forced out of the fight. Not this time. Instead, the Philly fighter would not be denied.
Fulton planted his feet and banged to the body against body shot artist Leo and kept it going toe-to-toe for most of the 12 rounds.
Leo had his moments and was able to start slightly quicker, but by the sixth round it seemed Fulton was the stronger fighter down the stretch.
"He started breathing a little harder," said Fulton. "I pushed myself to the limit in training."
It showed.
Fulton took control for the last four rounds and just seemed fresher and more active to win by unanimous decision. Despite fighting primarily inside, the Philly fighter seemed comfortable.
"The game plan was to box at first. But I had to get a little dirty," Fulton said. "I made it a dog fight."
All three judges scored it for Fulton: 118-110 and 119-109 twice. TheSweetscience.com scored it 115-113 for Fulton who now holds the WBO super bantamweight world title.
"I'm the only champion Philadelphia has," said Fulton.
Aleem KOs Pasillas
A battle between undefeated power-hitting super bantamweights saw Ra'eese Aleem (18-0, 12 KOs) knock down East L.A.'s Vic Pasillas (16-1, 9 KOs) multiple times before ending the fight in the 11th round.
"I believe I put an exclamation point in my victory," said Aleem who trains in Las Vegas but is a native of Michigan.
Aleem showed off his quickness and power in both hands that resulted in knock downs of Pasillas in the second, sixth, ninth and 11th rounds. It seemed that Pasillas never could figure out how to combat the awkward looping blows and quickness of Aleem.
Pasillas had a few moments with his ability to score with counter lefts and right hooks from his southpaw stance. But every time he scored big Aleem would rally back with even more explosive blows.
As Aleem mounted a large lead, Pasillas looked to set up a needed knockout blow but was instead caught with an overhand right to the chin and a finishing left that forced the referee to stop the fight at 1:00 of the 11th round.
Aleem picks up the interim WBA super bantamweight title. It's basically a title that signifies he is the number one contender.
Lightweights
Rolando Romero (13-0, 11 KOs) floored Avery Sparrow (10-3, 3 KOs) in the first round and then exhibited his boxing skills to win by technical knockout.
It looked like the fight was going to end early when Romero caught Sparrow with a left hook. But Philadelphia's Sparrow survived the first round and the next few rounds to slow down the attacking Romero. Things settled down but Romero kept winning the rounds.
Sparrow dropped to the floor during an exchange of blows in the sixth round which the referee quickly ruled "no knockdown." Noticeably in pain Sparrow was under full assault from Romero and resorted to firing low blows. The referee deducted two points from Sparrow for the infraction.
The Philadelphia fighter limped out with a still gimpy knee to compete in the seventh round but within a minute Sparrow's corner signaled to the referee to stop the fight. The stoppage gave Romero the win by technical knockout at 43 seconds into the round.
Check out more boxing news on video at the Boxing Channel 
To comment on this story in the Fight Forum CLICK HERE
Boxers Fighting the Best and Doing It Again for the First Time: Part Two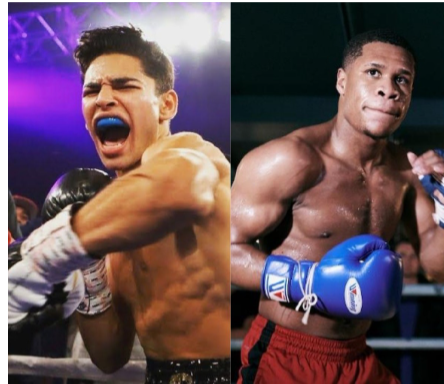 Boxers Fighting the Best and Doing It Again for the First Time: Part Two
As mentioned in Part One, the phrase "cherry picking" gained meaningful traction during the time "Money" Mayweather was making his run. A new and very simple business model seemed to fuel it; namely, make the most money the quickest way with the least amount of risk and that translated into fewer fights. The change was almost imperceptible.
WBC featherweight champion Gary Russell Jr. (31-1) has fought once a year sine 2014. WBO middleweight king Demetrius Andrade (39-0) started out fast but then fell into a less active mode. Wlad Klitschko began to pick his spots with more caution as he met the likes of Francesco Pianeta and Alex Leapai. Shane Mosley slowed down towards the end and even Guillermo Rigondeaux (20-1) has faded from the headlines after being stopped by Vasyl Lomachenko.
Back to the Future
Suddenly, however, a twist has emerged that suggests a new model may well be in the offing; to wit: make the most money the quickest way but with lesser regard to risk. Perhaps Daniel Dubois fighting Joe Joyce last November was an example. Translated, it could mean that the best will fight the best as they did in days of yore. If so, Mega- possibilities await.
"I Want All The Belts, No Easy Fights, I Want To Face The Best." –Virgil Ortiz
Ryan "King Ry" Garcia (21-0) has called out everyone and anybody and it appears he might get his wish in Devin "The Dream" Haney (25-0) or maybe the exciting Gervonta "Tank" Davis (24-0).
The new breed of Davis, Garcia, Haney and Teofimo "The Takeover" Lopez is being is being compared to the "Four Kings" (Leonard, Hearns, Hagler, Duran) but a flattered Devin Haney wisely notes "those guys fought each other."
In this connection, writer James Slater nails it as follows: "Right now, in today's boxing world, Haney, Lopez, Davis and Garcia could all do well, they could win a title or two and they could pick up some huge paydays, without fighting each other. This is the state the sport is in these days. It's up to the fighters to really WANT to take take the risks, to take on their most dangerous rivals. The 'Four Kings' did it, time and again, and this is what added enormously to their greatness."
Teofimo Lopez did it. After shocking Richard Commey, he beat Vasyl Lomachenko in an even more shocking outcome and now wants George Kambosos, Jr. to step aside for a Devin Haney fight.
It doesn't get any better than the specter of Errol Spence Jr. (27-0) fighting "Bud" Crawford (37-0) unless it's Tyson Fury (30-0-1) meeting Anthony Joshua (24-1.) If Covid 19 is under control, they could do this one in front of 100,000 fans.
Josh Taylor has talked about challenging Lopez even if it means dropping down to lightweight, and then moving up to 147 to challenge Crawford or Spence.
Dillian Whyte rematching with Alexander Povetkin is another highly anticipated fray and has the added dimension of being a crossroads affair. Oleksandr Usyk will likely face off with Joe Joyce in Usyk's first real test as a heavyweight.
In late February there's a big domestic showdown in New Zealand between heavyweights Joseph Parker and Junior Fa. On that same date In London, Carl Frampton squares off with slick WBO 130-pound champion Jamel Herring.
And Juan Francisco Estrada rematching with a rejuvenated Roman "Chocolatito" Gonzalez has everyone's attention.
Super exciting Joe Smith Jr. meets Russia's Maxim Vlasov for the vacant WBA light heavyweight belt. What's not to like?
The showdown between Miguel Berchelt (38-1) and Oscar Valdez (28-0) is the best on the February docket and could end up being a FOTY.
Speaking of FOTY's, the prospect of Naoya "Monster" Inoue vs. Kazuto Ioka is as mouthwatering as it can get and has global appeal.
Meanwhile, Artur Beterbiev looms and it's not a question of opponents as much as it's a question of who wants to contend with his bludgeoning style of destruction.
Claressa Shields, Marie Eve Dicaire, Katie Taylor, Amanda Serrano, Delfine Persoon, Jessica McCaskill, and Layla McCarter are prepared to make female boxing sizzle. In the final analysis,  when Vasyl Lomachenko becomes an opponent, you know something is very different.
You can read Part One HERE
Ted Sares can be reached at tedsares@roadrunner.com
Check out more boxing news on video at the Boxing Channel 
To comment on this story in the Fight Forum CLICK HERE