The Friends of Tony Veranis: Part One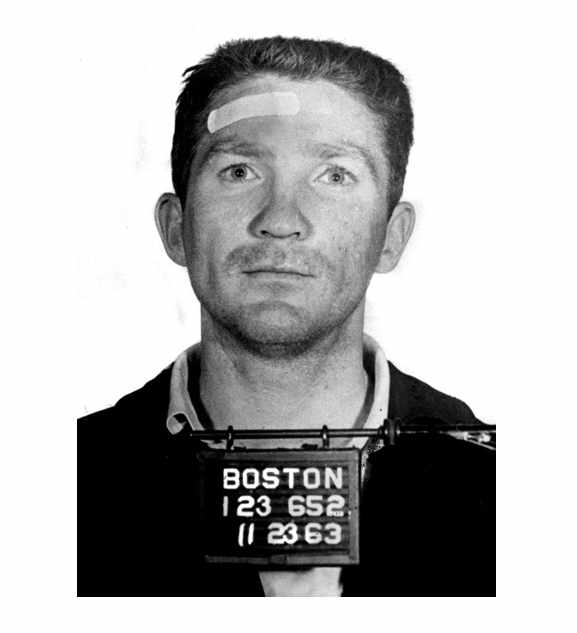 The Friends of Tony Veranis: Part One
I suspect that every writer at one time or another wished that some playwright or film maker took a liking to one of his or her articles and ran with it. Unlikely for sure, but hope springs eternal. The following piece is one that carries that hope—that one in a million chance. And even if it makes the cut, it's kind of moot at my age.
Now this is not about Frankie Carbo who was an underworld force in boxing in the late 1930s and who became the czar of the fight racket ten years later when he controlled the International Boxing Club behind the scenes.  Nor is it about Frank Palermo. This is about a slice of dark boxing-related history in and around Boston between 1966 and 1976. Let's get at it.
If edgy and nourish crime is your thing, the short and violent lives of Boston boxer Anthony "Tony" Veranis and his friends just might fill the bill. Veranis was a tough Dorchester (Dorchester is known as "The Dot"), Massachusetts kid who was born in 1938 to first generation Italian immigrants from Sardinia. Tony was in and out of trouble for most of his short life as he alternated between professional boxing and low-level crime. He had "Tony" tattooed on the fingers of one hand and "Luck" tattooed on the other, but he didn't have much of the latter—nor did most of his star-crossed friends.
Labeled a "persistent delinquent," Tony was incarcerated in 1950 at the infamous Lyman Correctional School for Boys in Westborough, a grim hellhole 30 miles west of Boston. It was the first reform school in the United States and it was where he was anonymously involved in the Unraveling Juvenile Delinquency (UJD) study conducted by Harvard University professors in an effort to discover the causes of juvenile delinquency and assess the overall effectiveness of correctional treatment in controlling criminal careers. If the study led to any positive results, Tony clearly was not included in the academic largess.
While at Lyman, Tony joined the school's boxing team, and after being spotted by the savvy and acclaimed Boston fight trainer Clem Crowley, he began fighting as an amateur. Tony's amateur career culminated when he won the Massachusetts State Amateur Welterweight Title in 1956. That same year, at age 18, Veranis turned professional in Portland, Maine under the alias "Mickey White" and won his first pro bout with a fifth round TKO over one Al Pepin. Tony then launched an astounding run of victories, but I'm getting ahead of myself.
Tony often sparred with Joe "The Baron" Barboza, Eddie "Bulldog" Connors, Jimmy Connors (Eddie's brother), Rocco "Rocky" DiSeglio, George Holden, and Americo "Rico" Sacramone. Southie's Tommy Sullivan also found his way into this mix. The thing about these guys was that in addition to being well-known Boston area boxers, each was brutally murdered between 1966 and 1976.
Joe Barboza (1932-1976)
"[Joe was] one of the worst men on the face of the earth."– Joe's lawyer, F. Lee Bailey
"The Baron" was his boxing moniker and he learned the rudiments of boxing well at Lyman Reform School. He usually doled out far more beatings than he absorbed. However, a fellow psychopath, Bobby "Dorchester" Quinn, sparred with him and repeatedly beat him until his hands hurt. An accomplished boxer, Quinn was an early opponent of Rocky Marciano. Joe ran up a modest record of 8-5 before taking on a far more lucrative and violent line of work.
It was once rumored that a sparring mate, journeyman Cardell Farmos (12-5-1), had done a number on Joe. Reportedly, the plug-ugly Baron responded by grabbing a gun out of his locker and chasing the pug out of the gym and down the street. When he saw The Baron coming, Farmos jumped over the ropes, ran down the stairs three at a time on to Friend Street, and headed for North Station with the grotesque caveman giving chase.
Barboza also reportedly sparred with Patriarca crime family associate Americo "Rico" Sacramone (who would be murdered), heavy-handed middleweight Edward Connors (machine gunned almost in half in a Boston phone booth), the aforementioned Tony Veranis, who would later be murdered by infamous James Bulger hit man John "The Basin Street Butcher" Martorano (20 confirmed hits), and world class middleweight Joe DeNucci, the future State Auditor for the Commonwealth of Massachusetts, who lived clean and stayed clean.
Joe would later assume other nicknames like "The Animal" and "The Wild Thing," as he became one of the most feared and vicious hit men of his era. He dreamed of becoming the first Portuguese-American inducted into La Cosa Nostra, but the heads of the families were not about to let that happen. Fact is, LCR members called him derogatory names — but always, of course, behind his back.
Employed by the Patriarca crime family of Providence, Rhode Island, Barboza, while operating out of East Boston, allegedly murdered between seven and 26 victims, depending on different sources, but given his methodologies and the amount of fear he generated, it's clearly safe to err on the higher side.
Notwithstanding his Neanderthal appearance, he was instinctively cunning and did not lack for innate intellect–he reportedly had a high IQ. It was Joe's unpredictable and deadly disposition rather than his appearance that just about everyone in the Boston area feared the most. Reportedly, even some Boston police would walk away rather than intercede in one of Joe's street scuffles.
Eventually, Barboza flipped and would become the "Joe Valachi" (aka snitch) of the New England Mafia. The circumstances leading up to that eventuality are grist for a lengthy and intriguing tale featuring, among other sordid elements, corruption, deception, triple-crosses, murder, false imprisonment, and the worse scandal in FBI history. Suffice to say that his testimony helped change the criminal landscape in Boston.
For his reward, there was nothing a grateful FBI would not do, so Joe became the first man in the Witness Protection Program and was sent to Santa Rosa, California, but he soon reverted to form and killed one Clay Wilson for which he served only five years. Upon his release and using the name Joe Donali, he was resettled to San Francisco, but the LCN rarely forgets or gives up, and Joe was soon murdered by four shotgun blasts in 1976. The hit was reputedly carried out by the bespectacled and professorial-looking Mafia captain, Joseph "J.R." Russo.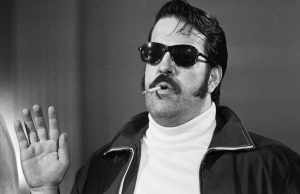 Joe had completed his regression from "The Baron" to "The Animal" to "The Rat."
Joe Barboza was a complex individual whose violent life story begged for a book to be written-and it was by crime author Hank Messick. Titled "Barboza," it is difficult, if not impossible to find, but is as compelling a true crime story as you could imagine — and if you are a boxing fan, all the better.
See: https://tss.ib.tv/boxing/featured-boxing-articles-boxing-news-videos-rankings-and-results/43501-joe-barboza-boxer-morphed-baron-animal
Tommy Sullivan (1922-1957)
Irish Tommy, as he was known in South Boston, may have been the best boxer of the bunch as he finished with a 20-2 (14 KOs) mark. Tommy went undefeated in his first 17 pro outings until he lost to Al Priest (25-1) in 1946 and then again in 1947 when Priest was 33-2. Among Sullivan's victims were Eddie Boden (18-0-1), Coley Welch (106-22-6) and "Mad Anthony" Jones who Tommy stopped twice (Jones finished 43-13-4). Fighting before monster crowds of up to 13,000 customers, Sullivan engaged in a number of ""savage brawls" that are still talked about by Boston area aficionados. They include his brutal beatings of John Henry Eskew and George Kochan. Tommy had a knack of coming back after he had been dropped and snatching victory from apparent defeat with a "hurricane attack" in the style of later warriors Danny "Little Red" Lopez and Arturo Gatti. Boston fans loved him for the excitement he brought to the ring.
In January 1949, his relatively brief professional boxing career inexplicitly ended and he began working as a longshoreman at Boston Harbor. While at the docks, he struck up friendly relationships with fellow-longshoremen Thomas J. Ballou Jr. (barroom brawler extraordinaire) and the more infamous Barboza. According to author Howie Carr, Ballou had an unusual style of fighting. It seems he always carried a grappling hook and a $100 bill. If Ballou wanted to attack someone, he'd throw the $100 dollar bill on the ground. The unsuspecting and greedy adversary would bend over to grab it, and then Tommy would plunge the grappling hook into the guy's back.
Tommy resented gang leader George McLaughlin of Charlestown who had attempted to extort money from one of Tommy's close friends. For the record, the famous Boston Irish Gang War started in 1961 and lasted until 1967. It was fought between the McLaughlin Gang of Charlestown and the Winter Hill Gang of Somerville led by James "Buddy" McLean, but that's another long and violent story for another day.
Sullivan made the strategic error of getting into a vicious barroom brawl with Edward "Punchy" McLaughlin and proceeded to give McLaughlin, also an ex-boxer, a vicious beating that could not possibly have been duplicated in Hollywood. Beginning in a bar and then moving outside into the street, the two went at each other on reasonably even terms until McLaughlin finally could take no more punishment and rolled under a parked car to escape. But Sullivan, the enraged Southie native, wanted more and he lifted up one end of the car and propped one of the wheels up on the curb allowing him to get at McLaughlin so that he could continue the beatdown. The throng of onlookers, including Barboza, was amazed at this feat of adrenalized strength that would have made a Hollywood stuntman blink.
Deadly payback was swift in coming. Two weeks later, Tommy was called to the side of a car that was idling in the street near his East Fifth Street home and he was promptly shot five times. Seven years later in 1965, Sullivan's brawling foe, McLaughlin, was shot nine times at a West Roxbury bus stop. Some suspected Barboza as the triggerman for this execution.
Although he was never put under serious scrutiny for criminal activity, many viewed Tommy within the context of where there is smoke, there likely must be fire.
Rocco DiSiglio (1939-1966)
This former Newton welterweight with a modest record was found shot to death in 1966. Before he turned professional, he trained and/or spared with Veranis, Barboza, Eddie Connors, Sacramone, George Holden, Tom Sullivan, and the legendary Joe DeNucci. He was also a criminal associate of Barboza and Joe would later lead police to the site of Rocky's corpse in Danvers. It was believed that Rocky was murdered by the mob for sticking up their dice and card games, most of which were overseen by Gennaro Angiulo, the feared gambling czar for the Patriarca crime family.
In retaliation for his brazen, maverick, and foolhardy action, DiSiglio was set up in a Machiavellian-like scheme and eventually shot to death in the driver's seat of his Thunderbird by the same men with whom he had robbed the card games. He was hit three times at close range with one bullet reportedly tearing off part of his face and another going through his head and out an eye socket. His two killers were later murdered at different times as more loose ends were tied. The entire affair had about it the foul stench of the North End's Angiulo, and further enraged Rocky's friend, Joe Barboza, who soon would turn stool pigeon against the LCR.
Still another of Tony Veranis's friends had died a violent death at a young age.
To be continued…..
To comment on this story in The Fight Forum CLICK HERE
Ted Sares can be reached at tedsares@roadrunner.com
Fulton Wins Inside War to Win WBO Title and Other Results from Connecticut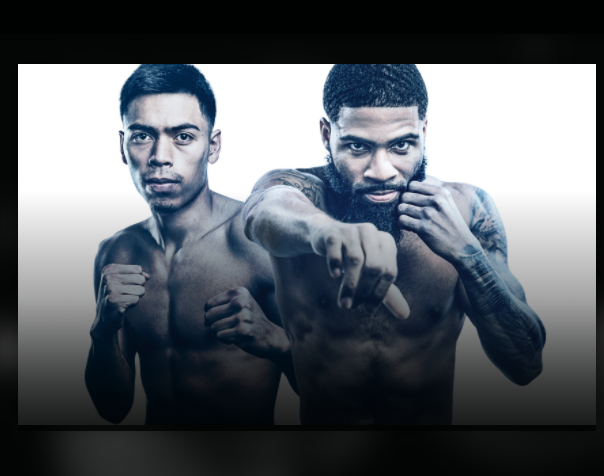 This time Stephen Fulton passed the Covid-19 test and then out-worked Angelo Leo in a brutal inside war to take the WBO super bantamweight world title by unanimous decision on Saturday.
Philadelphia's Fulton (19-0, 8 KOs) was supposed to box and move against the body puncher Leo (20-1, 9 KOs) of Las Vegas but instead banged his way to victory with an artful display of inside fighting at the Mohegan Sun Casino in Uncasville, Conn.
When Leo won the world title during this past summer, he was supposed to fight Fulton, but Fulton showed positive on a Covid-19 test and was forced out of the fight. Not this time. Instead, the Philly fighter would not be denied.
Fulton planted his feet and banged to the body against body shot artist Leo and kept it going toe-to-toe for most of the 12 rounds.
Leo had his moments and was able to start slightly quicker, but by the sixth round it seemed Fulton was the stronger fighter down the stretch.
"He started breathing a little harder," said Fulton. "I pushed myself to the limit in training."
It showed.
Fulton took control for the last four rounds and just seemed fresher and more active to win by unanimous decision. Despite fighting primarily inside, the Philly fighter seemed comfortable.
"The game plan was to box at first. But I had to get a little dirty," Fulton said. "I made it a dog fight."
All three judges scored it for Fulton: 118-110 and 119-109 twice. TheSweetscience.com scored it 115-113 for Fulton who now holds the WBO super bantamweight world title.
"I'm the only champion Philadelphia has," said Fulton.
Aleem KOs Pasillas
A battle between undefeated power-hitting super bantamweights saw Ra'eese Aleem (18-0, 12 KOs) knock down East L.A.'s Vic Pasillas (16-1, 9 KOs) multiple times before ending the fight in the 11th round.
"I believe I put an exclamation point in my victory," said Aleem who trains in Las Vegas but is a native of Michigan.
Aleem showed off his quickness and power in both hands that resulted in knock downs of Pasillas in the second, sixth, ninth and 11th rounds. It seemed that Pasillas never could figure out how to combat the awkward looping blows and quickness of Aleem.
Pasillas had a few moments with his ability to score with counter lefts and right hooks from his southpaw stance. But every time he scored big Aleem would rally back with even more explosive blows.
As Aleem mounted a large lead, Pasillas looked to set up a needed knockout blow but was instead caught with an overhand right to the chin and a finishing left that forced the referee to stop the fight at 1:00 of the 11th round.
Aleem picks up the interim WBA super bantamweight title. It's basically a title that signifies he is the number one contender.
Lightweights
Rolando Romero (13-0, 11 KOs) floored Avery Sparrow (10-3, 3 KOs) in the first round and then exhibited his boxing skills to win by technical knockout.
It looked like the fight was going to end early when Romero caught Sparrow with a left hook. But Philadelphia's Sparrow survived the first round and the next few rounds to slow down the attacking Romero. Things settled down but Romero kept winning the rounds.
Sparrow dropped to the floor during an exchange of blows in the sixth round which the referee quickly ruled "no knockdown." Noticeably in pain Sparrow was under full assault from Romero and resorted to firing low blows. The referee deducted two points from Sparrow for the infraction.
The Philadelphia fighter limped out with a still gimpy knee to compete in the seventh round but within a minute Sparrow's corner signaled to the referee to stop the fight. The stoppage gave Romero the win by technical knockout at 43 seconds into the round.
Check out more boxing news on video at the Boxing Channel 
To comment on this story in the Fight Forum CLICK HERE
Boxers Fighting the Best and Doing It Again for the First Time: Part Two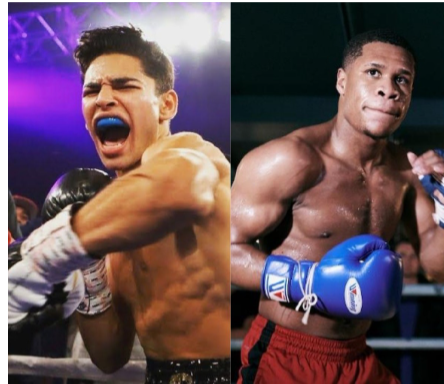 Boxers Fighting the Best and Doing It Again for the First Time: Part Two
As mentioned in Part One, the phrase "cherry picking" gained meaningful traction during the time "Money" Mayweather was making his run. A new and very simple business model seemed to fuel it; namely, make the most money the quickest way with the least amount of risk and that translated into fewer fights. The change was almost imperceptible.
WBC featherweight champion Gary Russell Jr. (31-1) has fought once a year sine 2014. WBO middleweight king Demetrius Andrade (39-0) started out fast but then fell into a less active mode. Wlad Klitschko began to pick his spots with more caution as he met the likes of Francesco Pianeta and Alex Leapai. Shane Mosley slowed down towards the end and even Guillermo Rigondeaux (20-1) has faded from the headlines after being stopped by Vasyl Lomachenko.
Back to the Future
Suddenly, however, a twist has emerged that suggests a new model may well be in the offing; to wit: make the most money the quickest way but with lesser regard to risk. Perhaps Daniel Dubois fighting Joe Joyce last November was an example. Translated, it could mean that the best will fight the best as they did in days of yore. If so, Mega- possibilities await.
"I Want All The Belts, No Easy Fights, I Want To Face The Best." –Virgil Ortiz
Ryan "King Ry" Garcia (21-0) has called out everyone and anybody and it appears he might get his wish in Devin "The Dream" Haney (25-0) or maybe the exciting Gervonta "Tank" Davis (24-0).
The new breed of Davis, Garcia, Haney and Teofimo "The Takeover" Lopez is being is being compared to the "Four Kings" (Leonard, Hearns, Hagler, Duran) but a flattered Devin Haney wisely notes "those guys fought each other."
In this connection, writer James Slater nails it as follows: "Right now, in today's boxing world, Haney, Lopez, Davis and Garcia could all do well, they could win a title or two and they could pick up some huge paydays, without fighting each other. This is the state the sport is in these days. It's up to the fighters to really WANT to take take the risks, to take on their most dangerous rivals. The 'Four Kings' did it, time and again, and this is what added enormously to their greatness."
Teofimo Lopez did it. After shocking Richard Commey, he beat Vasyl Lomachenko in an even more shocking outcome and now wants George Kambosos, Jr. to step aside for a Devin Haney fight.
It doesn't get any better than the specter of Errol Spence Jr. (27-0) fighting "Bud" Crawford (37-0) unless it's Tyson Fury (30-0-1) meeting Anthony Joshua (24-1.) If Covid 19 is under control, they could do this one in front of 100,000 fans.
Josh Taylor has talked about challenging Lopez even if it means dropping down to lightweight, and then moving up to 147 to challenge Crawford or Spence.
Dillian Whyte rematching with Alexander Povetkin is another highly anticipated fray and has the added dimension of being a crossroads affair. Oleksandr Usyk will likely face off with Joe Joyce in Usyk's first real test as a heavyweight.
In late February there's a big domestic showdown in New Zealand between heavyweights Joseph Parker and Junior Fa. On that same date In London, Carl Frampton squares off with slick WBO 130-pound champion Jamel Herring.
And Juan Francisco Estrada rematching with a rejuvenated Roman "Chocolatito" Gonzalez has everyone's attention.
Super exciting Joe Smith Jr. meets Russia's Maxim Vlasov for the vacant WBA light heavyweight belt. What's not to like?
The showdown between Miguel Berchelt (38-1) and Oscar Valdez (28-0) is the best on the February docket and could end up being a FOTY.
Speaking of FOTY's, the prospect of Naoya "Monster" Inoue vs. Kazuto Ioka is as mouthwatering as it can get and has global appeal.
Meanwhile, Artur Beterbiev looms and it's not a question of opponents as much as it's a question of who wants to contend with his bludgeoning style of destruction.
Claressa Shields, Marie Eve Dicaire, Katie Taylor, Amanda Serrano, Delfine Persoon, Jessica McCaskill, and Layla McCarter are prepared to make female boxing sizzle. In the final analysis,  when Vasyl Lomachenko becomes an opponent, you know something is very different.
You can read Part One HERE
Ted Sares can be reached at tedsares@roadrunner.com
Check out more boxing news on video at the Boxing Channel 
To comment on this story in the Fight Forum CLICK HERE
Vic Pasillas: An East L.A. Fighter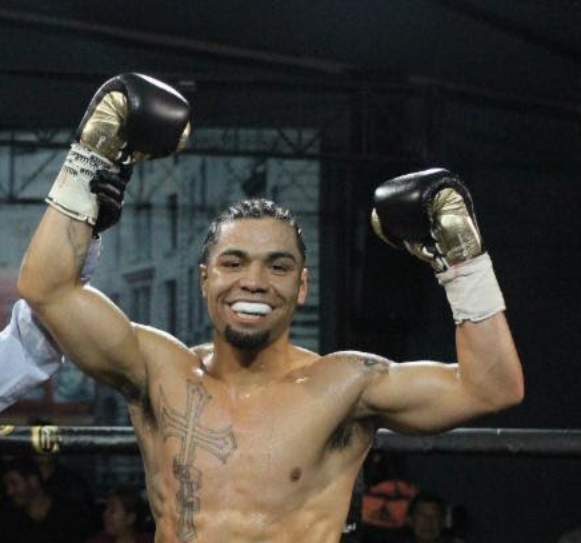 When East L.A.'s Vic Pasillas enters the prize ring this weekend he follows a path that many from his area have trod before. Not all were successful, but those that succeed become near legendary.
But it's definitely not easy being from East L.A.
Pasillas (16-0, 9 KOs) meets Michigan's Raeese Aleem (17-0, 11 KOs) for the vacant interim WBA featherweight title on Saturday Jan. 23, at Mohegan Sun Casino in Uncasville, Conn. Showtime will televise live.
Once again, a fighter from East L.A. stands pivoted for greatness. Can Pasillas go all the way?
For the past 130 years, prizefighters from East Los Angeles have developed into some of the best in the world if you can get them into the prize ring. Oscar De La Hoya and Leo Santa Cruz are two who were able to duck drugs, crime, street gangs and longtime allegiances that can often mislead aspiring boxers toward deadly endings.
One of the first featherweight champions in history lived in East L.A. Solly Garcia Smith won the world championship in 1893. He was the first Latino to ever win a world title.
There are many others from "East Los" who were talented prizefighters that were sidetracked into oblivion. Talented pugilists like brothers Panchito Bojado and Angel Bojado were derailed by mysterious obstacles that East Los Angeles presents. Others like Frankie Gomez and Julian Rodriguez showed dazzling promise but disappeared.
It's almost as if a curse hangs over East L.A. area like a blanket of smog.
Many were surefire champions. But for some reason East L.A. or East Los as it's called by those living in the 20 square mile radius, seems to have a dark lingering spell that makes it extra difficult for prizefighters to succeed.
Back in the 1950s a supremely talented fighter named Keeny Teran was skyrocketing to fame when heroin dropped him like an invisible left hook. Celebrities like Frank Sinatra and Danny Kaye were his biggest backers. Yet, not even they could help Teran.
Drugs almost took Pasillas too.
The fighter known as "Vicious" Vic Pasillas could have tripped into one of those sad stories from East L.A. you often hear about from your abuelitas. The streets can easily claim you if you let your guard down. Who is a friend and who is a foe are not often clear as the colors brown or white. It's a potholed journey to navigate the barrio streets that look tame during the day, but ominous when the darkness arrives.
Barrio Life
Growing up with parents who were incarcerated led Pasillas to find loyalty from the vatos on the street. They treated him well and gave him protection and a sense of family, but often led to being involved in petty and major crimes.
"I moved out of the neighborhood. I had to get away from my friends. No disrespect to them but I knew that I would end up in jail," said Pasillas who moved to Riverside, Calif. which is 60 miles east of East L.A. "Nobody knew where I was."
One thing certain: prizefighting was his gift. All that he encountered recognized his boxing ability.
"He was always a gifted fighter," said Joe Estrada, who would often take him to tournaments around California or in other states. "Every tournament he entered he won. He has always had speed, power, and defense. He's always been a great boxer, but trouble was always around him."
Gangs had always been a part of Pasillas life. He was born into gangs in South El Monte and even after moving to East L.A. it was not an escape. It was vatos locos that took him under their wing and showed him love and respect. They took care of him; some were also boxers.
East L.A. is an area much like a spider web. You can travel a quarter mile in one direction and suddenly you are in enemy turf. Gangs are everywhere. If you are an adult male you can't simply walk outside a door without looking in all directions. It makes you razor sharp in recognizing danger. You always look out for danger.
Pasillas loved boxing and loved his friends, the big homies, but cutting off one for the other was the most difficult decision. He would train, fight, and win but then hang with the homies and end up being arrested with the rest of them.
"The cops would come and everybody would run so I would run," said Pasillas. "I didn't do anything, but I would get busted with everybody else for trying to evade the police."
Things remained the same until he met his wife. The streets never had a chance. Once married he moved to the Riverside area. It was 2011 and newly married he needed to make a decision on whether to try and make the Olympic team or turn professional.
"I was ready to go to the Olympics. First, I was going to smash everybody but my wife got pregnant at 2011. It forced me to get a job at a warehouse. I was making 50 dollars a week. Pennies," said Pasillas. "I got a call from Cameron Dunkin and Top Rank. They offered me a fight on the third Manny Pacquiao and Juan Manuel Marquez fight. That was my pro debut."
Sadly, the streets reclaimed him again.
Reckoning
A move to northern California seemed to change things but the struggle to stay outside the grasp of the streets remained real even hundreds of miles away. Despite the dark times Pasillas still had friends and admirers.
Seniesa Estrada, who holds the interim WBA flyweight title and is poised to fight for a world title in March, remembers sparring with Pasillas when she could not find girls to spar.
"Vic was always very good. He would take it easy on me, of course, but I would learn so much from sparring with guys like him and Jojo Diaz and Frankie Gomez," said Estrada, who grew up and still lives in East L.A.
Pasillas, 28, had more than 300 amateur fights. He lost only eight times. Anyone who ever saw him fight immediately recognized his immense talent.
"Vic is one of the best fighters I ever saw," said Joe Estrada. "Everyone knew that when he's in shape he can't be beat. Just so much talent."
That talent will be tested on Saturday when he meets Michigan's undefeated Aleem. Whoever wins their battle will meet the winner between Angelo Leo and Stephen Fulton who fight for the WBO super bantamweight title.
"I want to fight the best now, and Pasillas is one of the best fighters in the division. I'm not ducking or dodging anyone. I'm going to be a world champion by all means necessary," said Aleem who now fights out of Las Vegas.
Pasillas doesn't doubt that Aleem has talent.
"I don't want to give up my game plan but best believe I'm going to do whatever it takes to win this fight. If he wants to bang, then we'll bang, if he wants to box, we'll box. I've seen so many different styles in the amateurs, there is nothing that he brings that I haven't seen. My power is what he's going to have to deal with," Pasillas said.
It's been an incredible up and down journey so far for Pasillas; a lifetime of dealing with hidden traps on East L.A. streets that have toppled many previous fighters now long forgotten.
Or will those same streets show the way to glittering success as former champions De La Hoya, Santa Cruz, Joey Olivo, Richie Lemos, Newsboy Brown and Solly Garcia Smith discovered.
One thing Pasillas already discovered was his own family.
"People invite me all the time to events and parties but I tell them I already have plans with my family," said Pasillas who has a wife and two elementary age children. "I never really had a family like other people."
Now he has his own family. Something he didn't have during his youth due to drugs and the streets.
"It's just a domino effect. I'm making sure I'm going to stop that s—t," says Pasillas. "It's going to be good for East Los. I'm a born and bred fighter from East Los."
Sometimes the streets can break you or make you.
Check out more boxing news on video at the Boxing Channel 
To comment on this story in the Fight Forum CLICK HERE