Boxing in Las Vegas: The Silver Slipper Years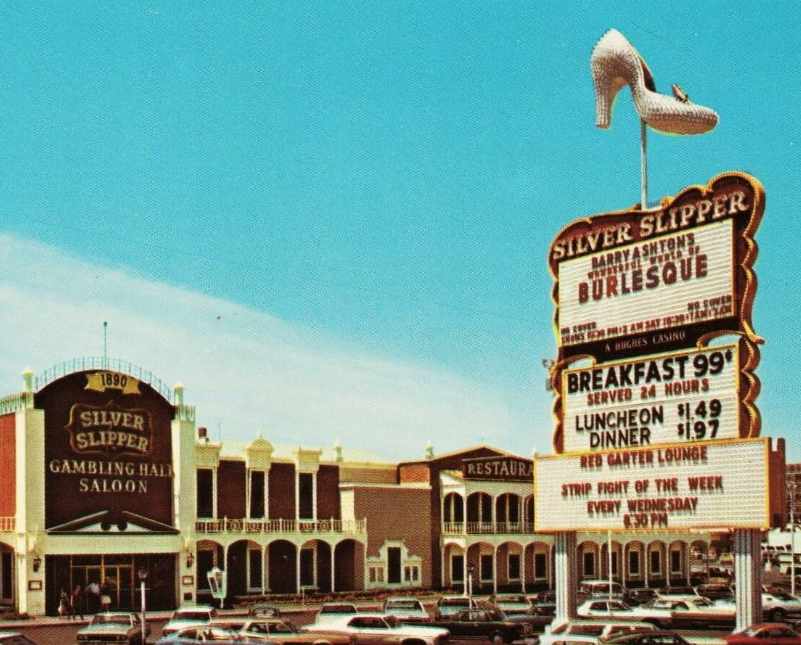 The Silver Slipper gambling saloon opened in 1950. Unlike its neighbors on the dusty highway that came to be called the Las Vegas Strip, it was never a hotel. The allurements were 24/7 gambling, entertainment, and the Chuck Wagon buffet, the first of its kind in Las Vegas.
The Silver Slipper was a grind joint, a place that catered to small-fry gamblers. It was also a bump-and-grind joint. Some of the era's best-known strippers performed in the long-running burlesque show. The early show started at 10 pm and the late show at 2:45 am. Las Vegas locals and visitors had a lot more stamina in those days.
The gambling saloon also became identified with boxing. The Silver Slipper became the primary home of the "Strip Fight of the Week." The fight cards there, more than 700 according to one count, were held in an upstairs ballroom.
Bill Miller, the promoter, began his first Silver Slipper "Fight of the Week" run on Oct. 2, 1961. The main event was a 10-round flyweight contest between Ray Pacheco, a local man, a painter by trade, and Willie Kee, a Navajo Indian from Reno. It must have been a humdinger of a fight because the local paper reported that "ecstatic" patrons showered the ring with coins at the conclusion of the bout.
"All Miller looks for is good action in a fight; names are not important," wrote local sportswriter Bill Guthrie in 1965. But this wasn't always true. More often than not, Miller matched the fighters that he had under contract very carefully – and Guthrie's assertion came with a caveat. Many of Miller's last-minute subs, he wrote, "weren't really boxers. They were just warm and reasonably alive."
While the bouts weren't always rousing, the price was right — general admission tickets were priced at $5; ringside went for $7.50 – and you couldn't beat the atmosphere. The room was loud and dark and smoky and the fights attracted some colorful characters. "(Man-to-man) wagers and propositions were as much a part of the atmosphere as the fights themselves," reminisced Scott Schettler, the former Director of the iconic Stardust race and sports book.
Bill Miller, who grew up in Elmira, New York, owned the Thorobred Lounge which was situated a stone's throw from the Silver Slipper, but on the opposite side of the street where the Wynn now stands. He out-fitted the basement of his lounge into a boxing gym.
A balding man with an ample midsection, often seen with a cigar clenched between his teeth, Miller was a man with boundless energy. Boxing was his passion; some would say his addiction. A promoter, manager, trainer, and cut man, his first fighter of note was Eddie Andrews, a middleweight from Lowell, Massachusetts, who finished his boxing career in Nevada while working as a blackjack dealer.
Andrews had a few good wins in Las Vegas rings, but quit the sport in 1963. Miller had far deeper runs with Ferd Hernandez, Denny Moyer, and Freddie Little. Like Andrews, they were middleweights for most of their careers.
One of four fighting brothers from Nebraska – three of whom fought at the Silver Slipper – Ferdinand "Ferd" Hernandez had 38 of his 57 pro fights in Las Vegas during an eight-year career that began in 1961. At his peak he was ranked #2 in The Ring ratings.
In retirement, Hernandez became, however briefly, Nevada's top boxing referee. He then had a steady job as a graveyard shift bartender at a place called the Plush Horse. When he went to referee a show at the Silver Slipper, he often brought a gaggle of his regular customers with him. He was the only referee with an entourage.
Hernandez couldn't solve Denny Moyer who out-pointed him twice. A comet coming out of the amateur ranks, the stylish Moyer had split two fights with a faded Sugar Ray Robinson at Madison Square Garden prior to winning a world title in the newly created 154-pound weight class. In Las Vegas, where he had 27 fights, 21 at the Silver Slipper, he breathed new life into his flagging career.
Moyer ran into a speed bump early into the second phase of his career in the form of Freddie Little who knocked him out in the fourth round. No one saw this coming. Moyer, who by then had 65 pro fights under his belt, had been stopped only once previously, that coming in Miami Beach against the great Cuban fighter Luis Rodriguez, a stablemate of Muhammad Ali.
Denny Moyer's conqueror Freddie Little turned pro in New Orleans while attending school at Dillard University. He quit boxing after accepting a job as a schoolteacher in Chicago, but the itch returned. After stopping Moyer, he settled in Las Vegas. Bill Miller became his manager, so in hindsight Miller stood to gain no matter who won the Moyer-Little match.
The under-appreciated Little finished his career with a record of 54-6 that included a 4-2-1 mark in world title fights, all but one of which took place overseas.
In addition to the aforementioned Ferd Hernandez, several good fighters cut their eye teeth on Bill Miller's shows. Ernie "Indian Red" Lopez had 22 fights in Las Vegas (six at the Silver Slipper) before becoming a big draw in Los Angeles. Featherweight Ruben Castillo, like Indian Red a future two-time world title challenger, fought nine times at the Silver Slipper when he was just starting out.
Marvin Camel, who came off the Flathead Indian Reservation in Montana, had 11 of his first 13 pro fights at the Slipper. Camel, who finished 45-13-4, wasn't a great fighter but would acquire a unique distinction when he out-pointed Croatia's Mate Parlov in 1980. It made him the very first cruiserweight champion. The cruiserweight lineage begins with him.
Earnie Shavers was still an unknown boxer when he appeared at the Silver Slipper on Jan. 6, 1971. Working his corner that night was his 29-year-old manager Dean Chance, the 1964 Cy Young Award winner, and Chance's former roommate with the California Angels, the noted playboy Bo Belinsky.
Shavers, one of the hardest punchers in heavyweight history, made quick work of his opponents in his five Silver Slipper engagements. None of his fights lasted beyond the third round.
During the early 1970s, some good fighters emerged from the local amateur ranks. Junior bantamweight Willie "Birdlegs" Jensen and junior welterweight Leroy Haley made their pro debuts one month apart at the Silver Slipper in the spring of 1973.
Birdlegs Jensen came oh-so-close to winning the WBC 115-pound title in 1980 when he was held to a draw in a 15-round bout with Venezuela's Rafael Orono in Caracas. Haley was born in Arkansas but was hailed as the first native Las Vegan to win a world title when he wrested the WBC 140-pound belt from Saoul Mamby in 1982.
For every fighter on the way up, however, Bill Miller roped in two on the way down. His standard purse for a main event fighter was $500 or one-half of 50 percent of the gate, whichever was higher. Some fighters commanded more, such as Harold Johnson, a top-shelf light heavyweight in his day, but when a man of Johnson's caliber turned up at the Silver Slipper he was invariably in the sunset of his career.
Miller used some boxers over and over and over again. The busiest was Benito Juarez, a welterweight (as a rule) from San Antonio. Juarez packed 123 fights into an 11-year pro career, finishing 55-56-12. Forty-seven of those fights were at the Silver Slipper.
Juarez was fungible. It wasn't unusual for him to fight in a 6-rounder, return the next week in a 10-rounder, win this fight and then turn up in a 5-rounder in his next outing. The running joke was that Miller didn't pay Juarez per fight, but kept him on a retainer like an attorney. Bouts were constantly falling out at the 11th hour and it was important to have a man like Benito Juarez in the bullpen.
Benito didn't have much of a punch, but he was a high-octane fighter who always gave a good effort and the regulars never seemed to tire of him. Besides, for many the bill of fare was of no great import. The fights, which normally ran on Wednesdays, were like a gathering of fraternity brothers.
Eventually the Silver Slipper would be one of only two venues in the entire United States running a weekly fight card, sharing that distinction with LA's Olympic Auditorium. The indefatigable Bill Miller found a way to keep the doors open in the face of constant challenges.
For a brief time, a rival promoter took to running weekly shows downtown at the Fremont Hotel using many of the same fighters that Miller had groomed. In mid-1964, Miller was forced to pull up stakes when the Nevada Gaming Control Board shuttered the Silver Slipper after undercover agents discovered craps dealers using shaved dice. After sitting dark for more than a year, the property reopened in October of 1965 under new ownership. During the interregnum, Miller shifted his Strip Fight of the Week to the Hacienda, a property at the south end of the Strip where Mandalay Bay now sits. Two other Strip properties, the Castaways and Circus Circus, also harbored his weekly shows during periods when he was at loggerheads with the Silver Slipper management, beefs that would eventually get patched-up.
One would think that being a boxing promoter, especially at the grass roots level, would be one of the world's most stressful occupations; things constantly go wrong. In October of 1975, Miller suffered an external stress when an explosion of indeterminate origin destroyed his tavern and an adjacent Italian restaurant. It happened in the wee hours when neither place was occupied, but Miller wasn't insured.
A hot-tempered workaholic, Bill Miller was a walking time bomb and it was no surprise that he died young, passing away in 1976 at age 49 during open-heart surgery. His wife Cheryl and son Tim took over but couldn't make a go of it, nor could their successor, Elmer Boyce, a man from Missoula, Montana, who controlled the aforementioned Marvin Camel and a light heavyweight of note, Roger Rouse.
The fights ceased in 1982 and the Silver Slipper faded into memory six years later. All places like it along the Strip were fated to meet the wrecking ball as the city's tourism industry matured and a new breed of corporate casino operators shunted aside the locals. In 1950, when the Slipper opened, Clark County, which encompasses Las Vegas, was home to 49,000. In the ensuing years before the property was demolished, the population increased almost ten-fold. (Today Clark County is home to 2.2 million and Las Vegas is a larger city than Baltimore, St. Louis, Cleveland or Pittsburgh.)
It's hard to imagine anyone running a weekly fight card at a permanent location in the United States ever again. For one thing, the cost of accommodating the regulators has outpaced inflation. So, here's a toast to the long-gone but not forgotten Silver Slipper and to the stouthearted Bill Miller, rest his soul.
Check out more boxing news on video at The Boxing Channel 
To comment on this story in The Fight Forum CLICK HERE
Out of Sight, Out of Mind: Seven Boxers Who Have Been Inactive Too Long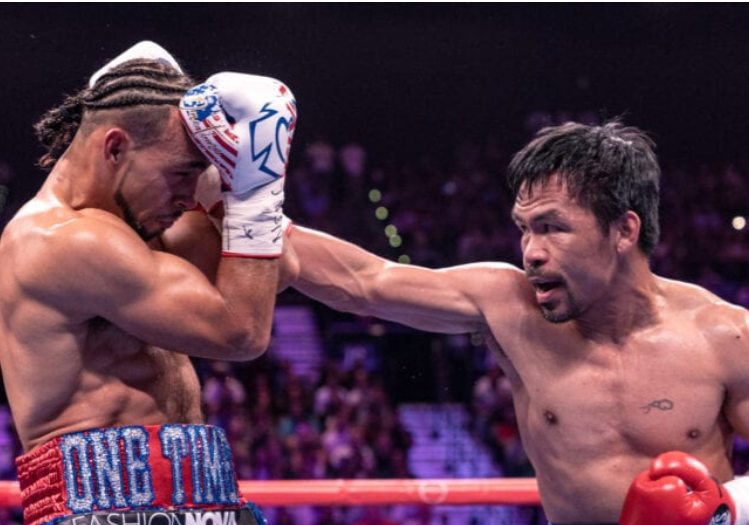 Professional boxers need to stay active for two reasons: (1) They have a short window to achieve their goals and leave the sport well-off financially, and (2) rest makes rust as my old friend Herb Lambeck, a prominent boxing oddsmaker, was wont to say. (MMA superstar Conor McGregor cited inactivity as a factor in his poor showing in his most recent fight. Prior to meeting Dustin Poirier, who knocked him out in the second round, McGregor had fought only two fights inside an octagon in the previous four years and one of those fights lasted only 30 seconds.)
Staying active during the COVID-19 era is a major challenge for many boxers. Listed below are seven who missed all of 2020 and who currently have nothing firmed-up for the immediate future. The seven are listed in descending order of inactivity.
Andrew Tabiti
Cruiserweight…Current Record: 17-1 (13 KOs), age 31
We last saw Tabiti on June 15, 2019. Yunier Dorticos was in the opposite corner. At stake was the IBF world cruiserweight title and a berth in the finals of the World Boxing Super Series cruiserweight tournament.
Dorticos, the Cuban "KO Doctor," lived up to his nickname, knocking Tabiti from the ranks of the unbeaten in the 10th round with a smashing, one-punch knockout. The punch left Tabiti flat on his back, unconscious.
By now, Tabiti should have had at least one fight designed as a confidence-restorer, if not another high-risk assignment. Has he been sidelined by the coronavirus? Indirectly, yes. He trains at the Mayweather Gym in Las Vegas which has been closed for the better part of the last two months as a proactive measure to keep the virus away.
Rey Vargas
Featherweight…Current Record: 34-0, (22 KOs)…age 30
Vargas has been out of action since July 13, 2019, sidelined not by the coronavirus, but by an injury. Did he break his leg or his foot? And when did it happen? Reports are unclear, but it didn't happen during the course of his most recent fight, a unanimous but yet unpopular decision over Tomoki Kameda in the fifth defense of his WBC 122-pound title. The organization would subsequently declare him "Champion in Recess" and then, more recently, make him the mandatory challenger for their featherweight title-holder Gary Russell Jr. Tall for his weight class, nearly 5'11", it was inevitable that Vargas would eventually move up a notch.
Vargas left Golden Boy in January of last year and signed with PBC. There's been no indication of when his fight with Russell may occur. The Russell brothers (it's hard to tell them apart because they have the same first name) are never in a hurry to get back in the ring. Gary Russell Jr. has averaged one fight a year since 2015.
Keith Thurman
Welterweight…Current Record: 29-1 (22 KOs)…age 32
Thurman (pictured against PacMan) hasn't fought since losing a split decision to the Filipino legend in July of 2019. Since that bout, he had surgery to correct an old hand injury. Hand and elbow injuries kept him out of the ring for 22 months following his victory over Danny Garcia in March of 2017 and prior to that he missed time with a neck injury suffered in a car accident.
Thurman hasn't fallen completely off the radar. He has a following on social media and has served as a desk analyst for PBC boxing shows on FOX.
Keith Thurman "is one of the most beloved fighters in the world," says a hammy FOX/PBC blurb promoting his TV work. "The welterweight division goes through Keith Thurman," says Thurman.
Actually, it doesn't. All the talk is about Errol Spence and Terence Crawford and when that megafight will finally get made. Thurman isn't in that conversation. He called out Spence after Spence defeated Danny Garcia, but that "defi" created little buzz and Spence apparently has no inclination to fight him. Thurman would be wise to get back in the ring against any warm body just to remind people that he is still one of the top dogs in the welterweight division.
Marcus Browne
Light heavyweight…Current Record: 23-1 (16 KOs)…age 30
There are reports that there's a fight in the works between Browne and 41-0 Gilberto "Zurdo" Ramirez, the former 168-pound world title-holder who is now campaigning as a light heavyweight. We will believe it when we see it.
We last saw the Staten Island southpaw in action on Aug. 3, 2019, when he suffered his first pro loss in a quirky bout with veteran Jean Pascal. Browne out-landed Pascal by a 2-to-1 margin, but suffered three knockdowns and the decision went against him by a 75-74 margin on all three cards after the bout was halted in the eighth frame following an unintentional head butt. With the upset, Pascal became a three-time light heavyweight title-holder.
Browne desperately wanted a rematch and thought it would happen early in 2020, but Pascal had other ideas. Meanwhile, Browne made news for all the wrong reasons. In March of 2020, he pleaded guilty in New Jersey to violating a protective order against an ex-girlfriend, the mother of one of his children. It was his fourth domestic violence incident.
Browne has some good wins on his ledger including a one-sided triumph over Badou Jack, but the former Olympian has yet to fulfill his promise and the sand is running out of the hourglass.
Kanat Islam
Middleweight…Current record: 27-0 (21 KOs)…age 36
Islam is an interesting specimen. An ethnic Kazakh, born in China, the two-time Olympian turned pro in the Dominican Republic and had several of his early bouts in Ecuador. He last fought on Oct. 26, 2019 in Kazakhstan.
It appeared that Islam was poised to become an important name in boxing when his contract was purchased by Egis Klimas in February of 2018 and he joined the camp of Vasyl Lomachenko in Oxnard, California. But a leg injury kept Islam out of action until July of the following year.
According to various reports, Islam was slated to return to the ring next month, but was forced to cancel the engagement because of unspecified health reasons. In Kazakhstan, he is getting his feet wet as a boxing promoter. We may have seen the last of him.
Diego De La Hoya
Super bantamweight…Current record: 22-1 (10 KOs)…age 26
Oscar De La Hoya's cousin, Diego was ranked #3 in his weight class by the WBA heading into his contest with Ronny Rios in July of 2019. Rios stopped him in the sixth round. He returned to the ring five months later in his hometown of Mexicali and got back on the winning track with a 10-round unanimous decision over Venezuelan journeyman Renson Robles.
De La Hoya was having trouble making weight when he fought Rios and one suspects that he put on a lot of superfluous flesh in 2020. Mexicali, Mexico, has been especially hard hit by the pandemic. All of the boxing gyms were shut down in the spring and although they would reopen, they were shut down again and remain shuttered as we go to press. In fact, the mayor of Mexicali recently mandated a 6 p.m. curfew.
A former Mexican National Amateur champion, De La Hoya launched his pro career at age 19 at the MGM Grand. It figured that he would have roped in at least one secondary title by now, but that hasn't happened and now he finds himself on the outside looking in.
Moruti Mthalane
Flyweight…Current Record: 39-2 (26 KOs)…age 38
The reigning IBF world flyweight champion, Mthalane has won 16 straight since getting stopped by Nonito Donaire way back in 2008. Ten of those 16 wins came in IBF title fights including stoppages of future champions Zolani Tete and John Riel Casimero.
Mthalane isn't afraid to leave the comfort of his South African homeland. His last four fights were in Asia with the most recent coming in December of 2019. With a few more wins, he just may punch his ticket to the Boxing Hall of Fame, but at age 38, he's running out of time and it doesn't bode well that he missed all of 2020.
Mthalane, by all appearances, is marooned. South Africa is dealing with a second wave of COVID-19 infections. Gauteng Province, where Mthalane hangs his hat, is one of the hot spots. Travel in and out of the country is difficult. The Centers for Disease Control advises all Americans to avoid all travel to South Africa.
Photo credit: Ryan Hafey / PBC
Check out more boxing news on video at the Boxing Channel 
To comment on this story in the Fight Forum CLICK HERE
Ryan Garcia, Canelo's Protege, Announces Fight With Manny Pacquiao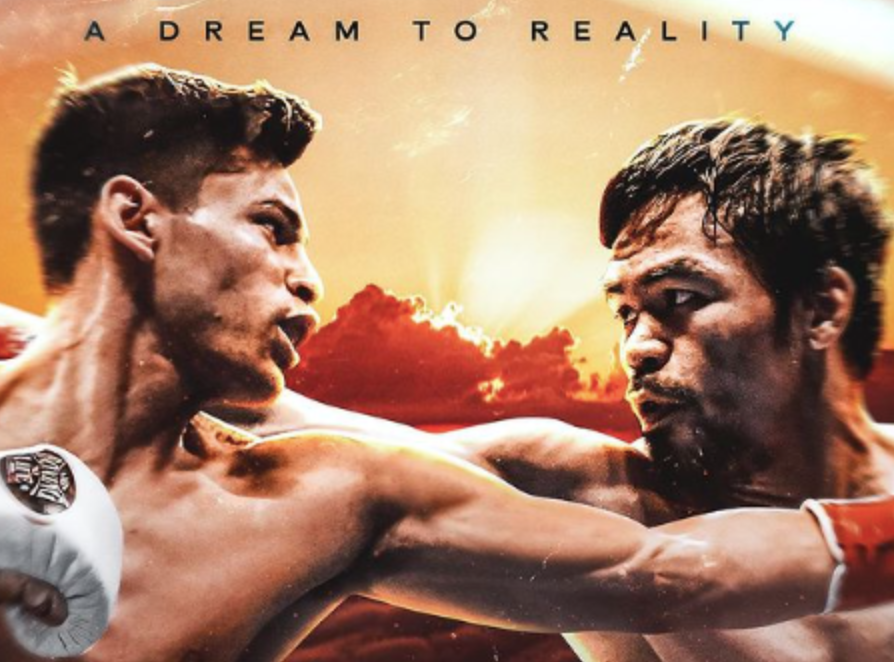 Ryan Garcia has just about everything he needs to become the next Canelo Alvarez, even the champ's terrific training team led by Mexico's Eddy Reynoso.
"It's great, man. They support me. They stay by my side. They believe in me. They know what they see, even Canelo," Garcia told me before his last fight.
So, it should come to no surprise that the 22-year-old lightweight contender would be attempting to pull off the same kind of trick that led to Alvarez's first and only loss in the professional ranks, but the same one that probably helped the Mexican more than any other as a learning experience inside a boxing ring.
Just as Alvarez did in securing his 12-round dance with boxing legend Floyd Mayweather Jr. back in 2013, Garcia wants to sign up for the same kind of tango with boxing superstar Manny Pacquiao.
"I've been boxing my whole life, and I've been ready for the biggest fights," Garcia said.
Lots of fighters say things like that, but almost nobody actually attempts to do it.
Alvarez does.
Now, Garcia does, too.
"Canelo brings me to the side at times out of nowhere and says 'you're one of the most talented fighters I've ever seen in my life. I just want you to work as hard as I do and you're going to have the world'," Garcia said.
On Sunday, Garcia posted via Instagram that his dream fight vs. Pacquiao was a done deal, though it's important to note no other confirmations of any kind have followed that post.
Additionally, the promotional poster used by the social media superstar in his announcement didn't look official, and Pacquiao has remained eerily silent about the matter publicly.
Still, Garcia seems to believe his next fight will be against Pacquiao, and it must be a near-enough reality that everyone else involved with the matter has decided to remain silent until everything is sorted out.
"I want to leave a true legacy when I'm done with the game," Garcia said.
That Garcia even wants to face Pacquiao right now testifies to that truth, and it's absolutely something worth celebrating.
The undefeated Instagram idol might have over 8.3 million followers for many reasons, but the most notable claim Garcia has to the mantle of being boxing's next big thing is less about those attributes and more about the talent, skill, and ability he possesses inside a boxing ring.
To put it another way, it's one thing to be as handsome as Oscar De La Hoya. It's quite another to actually fight like him.
Case in point, Garcia is coming off the most important win of his career.
Making good on his pre-fight promise to stop Olympic gold medalist and world title challenger Luke Campbell on January 2 was an important rung to take on the ladder to success, and that became especially true after Campbell dumped the prodigy to the canvas in the second round of the fight.
But Garcia weathered that early storm and eventually came back to pull the stoppage win over Campbell five rounds later.
Nobody had done that before. Campbell went 12 full rounds with both Vasyl Lomachenko and Jorge Linares in previous losing efforts against world-class lightweights, so Garcia's stoppage win was more evidence that he's legitimately special where it matters most.
After his viral knockout, Garcia was lauded by some of the most notable sports celebrities on the planet. The kid can barely purchase alcohol in all 50 states and his massive fanbase already includes the likes LeBron James, Damian Lillard, and Carlos Correa.
In some ways, that puts Garcia way ahead of Alvarez's early all-star pace, at least at the level of notoriety.
Say what you want about Garcia's social media-centric fanbase, the incredible level of fame the American has already achieved was previously only reserved for the likes of specific Olympic gold medal winners with a perfect mix of qualities.
De La Hoya comes to mind again, and that type of talent only comes around once a generation in our sport.
Look, Garcia isn't ready for Pacquiao.
In fact, one can easily argue that the 23-year-old Alvarez that lost to Mayweather eight years ago was way more prepared for that fight than Garcia is right now for Pacquiao.
And we all know how that one went.
But Garcia's daring attempt at making such a huge splash at such a young age is a wonder to behold.
A rising superstar like Garcia choosing to go against the conventional wisdom that would otherwise tell him to steer clear of fights he'll probably lose is a breath of fresh air.
The reason he wants to do things like that is just as great.
"I have a gift. I'm a true talent. I can't let all that go to waste," Garcia said.
Check out more boxing news on video at the Boxing Channel 
To comment on this story in the Fight Forum CLICK HERE
Fulton Wins Inside War to Win WBO Title and Other Results from Connecticut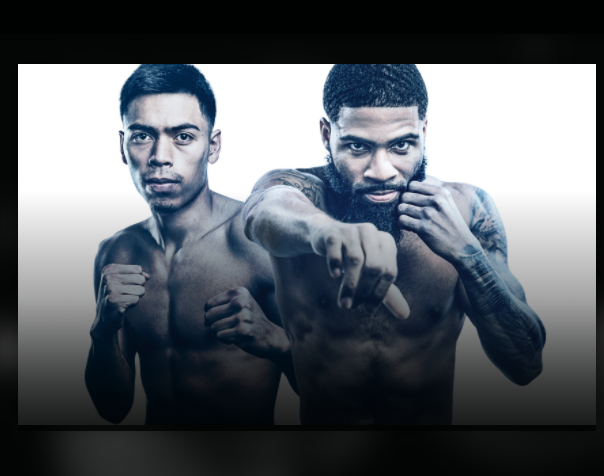 This time Stephen Fulton passed the Covid-19 test and then out-worked Angelo Leo in a brutal inside war to take the WBO super bantamweight world title by unanimous decision on Saturday.
Philadelphia's Fulton (19-0, 8 KOs) was supposed to box and move against the body puncher Leo (20-1, 9 KOs) of Las Vegas but instead banged his way to victory with an artful display of inside fighting at the Mohegan Sun Casino in Uncasville, Conn.
When Leo won the world title during this past summer, he was supposed to fight Fulton, but Fulton showed positive on a Covid-19 test and was forced out of the fight. Not this time. Instead, the Philly fighter would not be denied.
Fulton planted his feet and banged to the body against body shot artist Leo and kept it going toe-to-toe for most of the 12 rounds.
Leo had his moments and was able to start slightly quicker, but by the sixth round it seemed Fulton was the stronger fighter down the stretch.
"He started breathing a little harder," said Fulton. "I pushed myself to the limit in training."
It showed.
Fulton took control for the last four rounds and just seemed fresher and more active to win by unanimous decision. Despite fighting primarily inside, the Philly fighter seemed comfortable.
"The game plan was to box at first. But I had to get a little dirty," Fulton said. "I made it a dog fight."
All three judges scored it for Fulton: 118-110 and 119-109 twice. TheSweetscience.com scored it 115-113 for Fulton who now holds the WBO super bantamweight world title.
"I'm the only champion Philadelphia has," said Fulton.
Aleem KOs Pasillas
A battle between undefeated power-hitting super bantamweights saw Ra'eese Aleem (18-0, 12 KOs) knock down East L.A.'s Vic Pasillas (16-1, 9 KOs) multiple times before ending the fight in the 11th round.
"I believe I put an exclamation point in my victory," said Aleem who trains in Las Vegas but is a native of Michigan.
Aleem showed off his quickness and power in both hands that resulted in knock downs of Pasillas in the second, sixth, ninth and 11th rounds. It seemed that Pasillas never could figure out how to combat the awkward looping blows and quickness of Aleem.
Pasillas had a few moments with his ability to score with counter lefts and right hooks from his southpaw stance. But every time he scored big Aleem would rally back with even more explosive blows.
As Aleem mounted a large lead, Pasillas looked to set up a needed knockout blow but was instead caught with an overhand right to the chin and a finishing left that forced the referee to stop the fight at 1:00 of the 11th round.
Aleem picks up the interim WBA super bantamweight title. It's basically a title that signifies he is the number one contender.
Lightweights
Rolando Romero (13-0, 11 KOs) floored Avery Sparrow (10-3, 3 KOs) in the first round and then exhibited his boxing skills to win by technical knockout.
It looked like the fight was going to end early when Romero caught Sparrow with a left hook. But Philadelphia's Sparrow survived the first round and the next few rounds to slow down the attacking Romero. Things settled down but Romero kept winning the rounds.
Sparrow dropped to the floor during an exchange of blows in the sixth round which the referee quickly ruled "no knockdown." Noticeably in pain Sparrow was under full assault from Romero and resorted to firing low blows. The referee deducted two points from Sparrow for the infraction.
The Philadelphia fighter limped out with a still gimpy knee to compete in the seventh round but within a minute Sparrow's corner signaled to the referee to stop the fight. The stoppage gave Romero the win by technical knockout at 43 seconds into the round.
Check out more boxing news on video at the Boxing Channel 
To comment on this story in the Fight Forum CLICK HERE