The Top Ten Bantamweights of the Decade: 2010-2019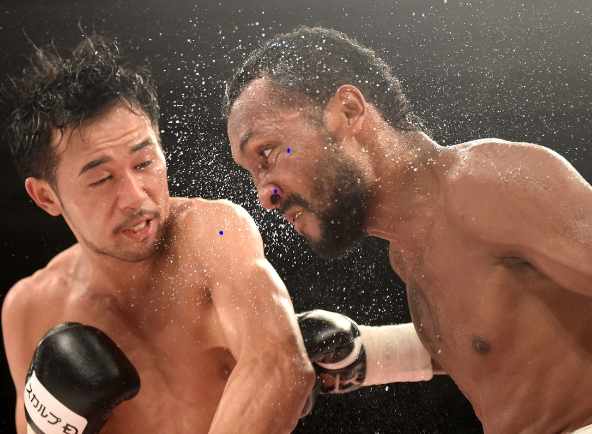 The Top Ten Bantamweights of the Decade: 2010-2019
Bantamweight has not yielded a legitimate, lineal champion since Bernardo Piñango became too big for the division in the late eighties.  This is a division of fractured titles, championship silos, promotional business decisions often related to title shots higher up the food chain.  Such is the water in which we are forced to swim and if you didn't love boxing, you'd hate it.
Unsurprisingly then, there is little purchase for many of the men on this list; their placements could happily be reversed, there is confusion all the way into the top two.  This one was tough.
Happily, numbers one and two all but select themselves despite the different paths through the bantamweight mess those two countrymen struck.  Summitting back to back they summit here, too, in my analysis of the bantamweight decade, which may have been tricky but was always a pleasure.
Rankings are Ring Magazine up until the founding of the TBRB in late 2012, from which time their rankings are preferred.
10 – John Riel Casimero
Peak Ranking: 2 Record for the Decade: 15-4 Ranked For: 5% of the decade
There was a three-way shoot-out for the number ten spot contested between Zhanat Zhakiyanov, Rau'shee Warren and eventual winner John Riel Casimero.  Zhakiyanov and Warren each have an impressive win but a handful of losses; Casimero's unbeaten record at the weight was preferred.
It helps that the win that carries him is arguably the finest of the three.  At the decade's very end Casimero turned in an unexpected victory over top contender Zolani Tete in what may have been the most thrilling performance for the bantamweight decade.
Heavily favoured, Tete received Casimero in his adopted British homeland in expectations of another bantamweight victory in defence of his strap. Casimero had other ideas. He ceded ring centre, waited for Tete to square up over his jab then pounced. The relationship of Manny Pacquiao to Casimero is a promotional one but the lineage of his style is there to see. In the third, Casimero brought pressure and reduced his frame of movement from three hundred and sixty degrees to around a hundred; this pushed Tete from his front foot onto his backfoot and as a result, when Casimero undertook his final rush of the fight, Tete didn't have that quarter of a second that transferring his weight provided. Casimero sent Tete onto his haunches, then all fours, with two short right hands. His follow up saw the referee stop the fight and provided Casimero with an unexpected victory and a space on this list mere weeks from decade's end.
Perhaps it should not have been so surprising. Casimero's career has been as outrageous and varied as any fought between 2010-2019 and although his arrival at bantamweight in 2017 was greeted with little fanfare, he tied together several wins against moderate opposition while Tete languished with injury. Casimero the bantamweight will bear watching in the twenties.
09 – Fernando Montiel
Peak Ranking: 1 Record for the Decade: 14-4 Ranked For: 10% of the decade
Mexican puncher Fernando Montiel would be named among the Dons of the division 2000-2009 but for 2010-2019, he barely catches on, the reason being his 2011 departure for 122lbs where he saw out the rest of his career. For the decade to hand, Montiel has a record of just 4-1 at bantamweight, the loss coming at the hands of Nonito Donaire.
Each of the four wins has its moments of interest, but it his April 2010 dispatch of the then world's best bantamweight Hozumi Hasegawa that speaks most forcefully for him. The Japanese, who refused to leave his eastern stronghold, had not lost since his fifth fight way back in 2001 and was heavily favoured. Montiel, who had lost but never been stopped, allowed Hasegawa to control the ring real estate and even allowed him to work without wholesale resistance, a strategy that had painful consequences in the first and second. Montiel did not appear quite lost, however, and worked himself into proximity to his opponent often, and when he was close, he threw hard, wide punches, punches that perhaps one would not normally throw at a world class fighter. Montiel sought the knockout. In the third, just like the first and second, he ate more than his share, but it was all in search of hard single shots.
In the fourth, Montiel landed not a single shot but a series of shots topped by a very hard punch, a left hook, and Hasegawa, unaccustomed to this kind of trouble, looked suddenly disorganised, then perturbed, then crumpled among the ropes, the referee interceding to protect him from the scything battering Montiel carried behind.
It was a punch that bought Montiel one of the best wins of the decade against the pre-eminent strapholder for the weight-class.
08 – Ryan Burnett
Peak Ranking: 2 Record for the Decade: 20-1 Ranked For: 22% of the decade
Ryan Burnett passed me by early. He seemed too vulnerable and his clear desire to emulate Roy Jones rather tiresome. The low left hand and quick-footed lateral movement look beautiful against professional losers, but when the step up comes all too often that style falls flat.
Well Ryan Burnett made it work. His final foray into the 118lb ranks was at the end of 2018 against no less a figure than Nonito Donaire. Burnett fought with the Filipino on equal terms, arguably bagging the first two rounds, but suffered a bizarre and catastrophic injury to his back in the fourth while throwing a punch. Suffice to say that that loss isn't held against him here.
As for wins, when he stepped up to take on Zhanat Zhakiyanov in late 2017 it felt more akin to a leap than step. Up until this point, Burnett's best opponent had been the solid Lee Haskins. Zhanat was ranked the number two contender in the world and was a grim, insistent, stiff-jawed pressure-fighter. In his last fight he had clambered from the canvas to defeat the talented Rau'shee Warren and Burnett seemed sure to be outpaced. Instead, he stepped into the pocket with the Kazak and outfought him there, not all the time, but often enough to take the majority of the rounds. A key moment came in the third when Burnett landed a beautiful left-hand counter on his opponent and Zhanat suddenly seemed to notice he was there.
Renowned for his incredible commitment to training, impressing even Andy Lee who spent time in the Kronk, Burnett seemed as strong in the tenth as he had in the third.
A clear unanimous decision was his reward and when he met number seven contender Yonfrez Parejo five months later he hardly lost a minute in securing another. Ready for Donaire, it was tragic that injury kept him from testing himself at that level.
07 – Anselmo Moreno
Peak Ranking: 1 Record for the Decade: 10-5 Ranked For: 59% of the decade
Number eight is probably a little hard on Ryan Burnett but I'm a sucker for a divisional stalwart and Anselmo Moreno was one. Only one other bantamweight was ranked for a longer spell in the decade and that man was Moreno's fistic mortal enemy, Shinsuke Yamanaka, who he could not best in two attempts.
When he came up against Vic Darchinyan in 2011, Moreno bested him and more. It was a one-sided thrashing of a fighter who, although inconsistent up at bantamweight, had only been so unreservedly defeated by Nonito Donaire. Fast and awkward, Moreno was more than anything brutal in his consistency. He never got greedy, never went looking for punches that were not there and landed his power punches at an absurd rate. Most splendid of all was his one-two, but almost as impressive were his uppercuts, his trailing right to the gut smuggled in behind his leading shoulder.  Darchinyan was tough enough to see the bell but there was little else to recommend him that night.
This seemed to open up a world of exciting possibilities for Moreno, but despite the fact that he spent six years ranked among the best bantamweights in the world, his opposition was miserable for much of it. Moreno understandably but disappointingly took the ABC route, avoiding meaningful opposition, preferring a steady stream of limited bantams propped up by their alphabet paymaster of choice.
In 2010 though, Moreno fought a fascinating pair with the number six contender Nehomar Cermeno.  The first was a litany of low blows and slips on a greasy canvas in a bizarre and absorbing contest that went to Moreno in a split; the rematch saw the same result, but the split was erroneous, Moreno a clear winner.
Overall though, Moreno's career was a disappointment that saw him run 3-3 versus ranked contenders, the most hurtful of these losses occurring against a Dominican named Juan Carlos Payano.
06 – Juan Carlos Payano
Peak Ranking: 2 Record for the Decade: 21-3 Ranked For: 47% of the decade
Juan Carlos Payano clutches the number six spot on the basis of that September 2014 victory over Moreno. Payano's overall record against ranked contenders is not only no better than that of Moreno, it is actually a little worse (though he had the bad luck to run into both Luis Nery and Naoya Inoue) but the difference is not such that Payano's victory over Moreno is overhauled. Simply put, there is no way Payano can be ranked below Moreno.
Their fight ended in an unsatisfying technical decision after six, Payano receiving a nasty cut during the second round which caused the doctor to pull him while streets ahead in the fight. On the face of it, this sounds unsatisfying and it must be admitted that the more experienced Moreno might have found him late in the fight, but Payano's plan was brilliant. He busted Moreno's rhythm and in doing so removed any chance at all that Moreno would break his own. Aggressive, dirty and fast, Payano was smothering and busy inside, persistently outhitting Moreno to rack up rounds.
Much like Moreno defeating Darchinyan, Payano defeating Moreno was his clear high water-mark but also like Moreno, Payano fought a fascinating two-fight series with another top contender winning and then losing against Rau'shee Warren in a pair of fights so close that any given result could have reasonably been rendered for either fight. As it was, Payano took a split decision in a filthy, thrilling first fight and Warren took a majority decision in a rematch punctuated by fast-handed technically sound punching.
Overall, it is an underwhelming career for a #6 but given the other contenders for the spot are Moreno, who he defeated, and Burnett, whose unfortunate injury against Nonito Donaire leaves him something of a question mark, I'm satisfied that Payano is the right choice.
05 – Abner Mares
Peak Ranking: 1 Record for the Decade: 22-3-1 Ranked For: 19% of the decade
Abner Mares was the beneficiary of the single worst refereeing performance of the decade (which is saying something) in his August 2011 victory over Joseph Agbeko. The likely reasons for Russell Mora's apparently inability to recognise the numerous low blows Mares landed cannot be printed here due to libel laws but it was an embarrassment both to the sport and to Mares who seemed unable to properly control himself. Fortunately, Agbeko would provide him with a chance at redemption in a rematch, something Mares grasped at with both hands.  He all but outclassed Agbeko second time around, and although he remained – always has – a roughhouse handful, his work was cleaner, his superiority clear.
That eventful 2011 was preceded by a comparable 2010. In May he fought a brilliant, difficult, dynamic combat with Yonnhy Perez in a battle of undefeated contenders, ruled a draw, Mares unlucky not to get a nod by my eye. Perez was never the same and Mares was confirmed tough; nobody at bantamweight would ever succeed in making him blink. Later that same year, he met with Vic Darchinyan. The much more experienced Darchinyan boxed rather than fought and a flash knockdown and a serious cut above the right eye tested the younger man's temperament, but Mares came flying through, sweeping the ninth through twelfth by my card with a sapping pressure and a drilled left hook.
Five fights in two years are enough to break Mares into the top five. His is a tenuous grasp, but his unbeaten status at 118lbs, the high level of competition he faced – only one other bantamweight fought a two-year period this intense – in that short spell speaks highly for him. And, honestly, he's a better optic fit than Payano. At higher weights his style was compromised against larger fighters, but at bantamweight he was a glory of dirty pressure fighting.
04 – Luis Nery
Peak Ranking: 1 Record for the Decade: 30-0 Ranked For: 32% of the decade
Of all the fighters on this list, Luis Nery has the single best win. Nery, blessed with punch and chin both, was in his early twenties when he flew out to Japan to take on the world's best bantamweight Shinsuke Yamanaka. Yamanaka, unbeaten for more than a decade, was clearly favoured. Nery overcame Yamanaka's technical surety early with a controlled fluidity that saw him outscore his more prestigious foe; Yamanaka began to inch closer in the third, scoring with his jab and straight as the fight threatened to turn into something truly thrilling. Nery put a stop to this in the fourth, more aggressive now behind his southpaw one-two, Yamanaka, for the first time in my experience, throwing a concerned look to his corner. He was right to be concerned. Nery looked less controlled thrashing Yamanaka around the ring, but it was the thrashing that was the pertinent point.  Yamanaka was rescued by his corner with thirty seconds of the round remaining.
Now, the detail: Nery failed a test for performance enhancing drugs, was cleared, but ordered to provide Yamanaka a rematch. Nery did so, and was once again triumphant – but he failed to make weight, weighing in at the super-bantamweight rather than the bantamweight division. He receives no credit for that win here.
The victory over Yamanaka alone is enough, to be frank, to haul him into the top five; he tops out here at four thanks to his 2019 victory over Juan Carlos Payano, still holding onto his ranking, blasted from it by a gorgeous left hook to the body in the ninth round, making him 3-0 versus men on this list.
Had Nery made weight for his second contest with Yamanaka as he did for Payano, he would have made number three.  That indiscipline sees him docked a spot.
03 – Nonito Donaire
Peak Ranking: 1 Record for the Decade: 18-5 Ranked For: 28% of the decade
Recently, I was asked to contribute a vote to a project concerned with determining the greatest bantamweights of all time. The top ten turned out fine – but there, ensconced within the top twenty, was Nonito Donaire.
This is completely inexplicable. Donaire has fought but a handful of bantamweight contests and all of them were fought between 2010 and 2019 and the absolute highest he could rank on this list is number three; the notion of his ranking amongst the greatest bantamweights in history is bizarre.
Donaire makes that kind of impression though. His two stints as a bantamweight were both highly visible (for the division) and highly entertaining. He stepped up in 2010, already a pound-for-pounder, already something of a crossover star thanks to the frantic joy he inspired in HBO. In 2011 he faced off against divisional number one Fernando Montiel.
Montiel, huge at the weight, a power-puncher, himself ranked on the Ring's pound-for-pound list, was nevertheless an underdog such was Donaire's super-flyweight reputation. Boxing was the expectation for his strategic approach, Donaire meanwhile was expected to seek a home for his vaunted left hook. Instead, Donaire emerged face-first, used his jab only as a cosmetic buttress, and lashed at Montiel with straight rights. He dominated completely, and perpetrated a knockdown so savage it had the appearance of the grotesque. Montiel continued to kick and paw even as he was ensconced in some distant netherworld; he collapsed his way to his feet and the perpetually hapless Russell Mora allowed the fight to continue for two needless punches.
The only other significant fight of Donaire's first bantamweight stretch was visiting 115lb legend Omar Narvaez who was so terrified of Donaire he did not even try to win a round, losing twelve nothing to a fighter in his absolute prime. Then bigger opponents, and purses, bid him north. He returned to the division a less stellar figure with a 2018 victory over Ryan Burnett, before staging a thrilling, fighting loss to Naoya Inoue in 2019.
A significant decadal figure, Donaire perhaps could have found himself in the running for the divisional top twenty had he remained at the poundage throughout the decade; in reality, he spread himself far too thin to challenge for a top two spot.
02 – Naoya Inoue
Peak Ranking: 1 Record for the Decade: 19-0 Ranked For: 15% of the decade
Naoya Inoue rocketed into the bantamweight division with back-to-back first round knockouts of number five contenders Jamie McDonnell and Juan Carlos Payano. McDonnell, a huge bantamweight who had never been stopped, was overwhelmed by a combination of body attack and swarming two-fisted pressure in mere seconds. Large, but without the technical acumen to live with Naoya, he was always going to become unwound against the Japanese, but even more impressive was Naoya's one round destruction of Juan Carlos Payano. Payano, though no classic technician, had proved himself an adaptable, thinking fighter against world class opposition. Naoya spent the opening seconds looking at him, and soon matched his pawing jab with one of his own, all the time measuring him. Having done so, and found him wanting, Naoya stepped across his man opening up the channel inside the half-jab and knocked him unconscious, again, in mere seconds.
Emmanuel Rodriguez, the world's number six contender, had won nineteen in a row when he agreed to travel to Scotland to meet Naoya on a Josh Taylor undercard and managed to last into the second.  These were some exciting minutes though as the two met ring centre, both happy to linger in the danger-zone, Naoya getting to demonstrate aspects of his defence – the turn and block in the first round was consistently good – and his chin, as he twice ate straight right hands from Rodriguez.
All the while though, Naoya was testing his opponent, seeking his weakness. At the start of the second he demonstrated the full array of punches he had identified in the first as applicable, summiting in a monstrous left hand that set Rodriguez neatly on the canvas. It seemed to me no man was capable of surviving Naoya's attention when hurt.
I was proven wrong by Nonito Donaire who survived a knockdown in the eleventh to post a clear twelve round points loss in Naoya's final fight of the decade in the fight of the year. Donaire used all his veteran's instinct to push, trick and survive Naoya, even banking some rounds on the way.
What this added up to was a veritable number one decadal resume, built in just eighteen months.  He is edged out by a man who spent the best part of a decade building his.
01 – Shinsuke Yamanaka
Peak Ranking: 1 Record for the Decade: 17-2 Ranked For: 66% of the decade
The selection of Shinsuke Yamanaka as the bantamweight number one for 2010 to 2019 was inevitable. First and foremost is his longevity which is equivalent to that of numbers two, three and four combined; his winning record against contenders which includes the highest number of defeated men of note on this list; and finally the length of time during which he was ranked the best bantamweight in the world, longer than anyone else considered.
The raw data screams Yamanaka (pictured on the left against Anselmo Moreno), and although Naoya's enormously impressive two-year run gave me pause, the raw data must have its answer.
Not that an analysis of Yamanaka's bantamweight decade was in any way dry. He was a fighter with an enormous capacity for work, something he built upon, making him a perennially mobile and perpetual puncher, albeit one that measured rather than sought to overwhelm with volume. He carried his workrate late and he carried his power late, the former helping him home in his first contest of real international meaning, his 2012 contest with Vic Darchinyan. Darchinyan was yet to sink to gatekeeper status when he travelled to Japan to face Yamanaka and he looked dangerous early; late, though, there was only one fighter in the contest as the Japanese out-worked and out-fought his game opponent down the stretch, winning all but one of the final six rounds on my card.  That he held his power was made apparent during his bloody 2013 contest with #6 contender Malcolm Tunacao, who was bowled over and rescued by the referee midway through the twelfth and final round of a tough fight.
After dusting #8 contender Stephane Jamoye in seven in 2014 (if you haven't seen the straight left to the gut to finish him, find it; it is a sickener), Yamanaka embarked on the series that would define his bantamweight career, two fights with Anselmo Moreno. Yamanaka got to Moreno a little late, but Moreno still inhabited the world's top five 118lb contenders and was still a fighter of excellence.  Their first fight was a knife edge, a split decision for Yamanaka and a draw on my card; Yamanaka followed the puncher's way, offering an immediate rematch having learned how Moreno moved.  More, he embraced his role of puncher, deepening his stance, doubling his jab and looking to make trouble. He got it early, Moreno tattooing him with fierce regularity, but Yamanaka's chin was equal to the job and in the sixth he was rewarded, inflicting heavy knockdowns on his opponent who he finished in the seventh.
Naoya Inoue is a better fighter than Shinsuke Yamanaka and I am satisfied of the fact, but these lists are about the most accomplished decadal fighters – Yamanaka was clearly that. For every Jamoye or Moreno there was a Carlos Carlson (22-1) or Diego Santillan (23-0), fighters who did not rank but could wield a glove. Inoue's 4-0 doesn't come close.
At least not yet. As boxing bounces back from the Covid-19 epidemic, it will be interesting to see what the bantamweight division of 2020-2029 delivers.
Photo credit: Naoki Fukuda
Check out more boxing news on video at the Boxing Channel 
To comment on this story in the Fight Forum CLICK HERE
Season 2 of the World Boxing Super Series Concludes on Saturday in Munich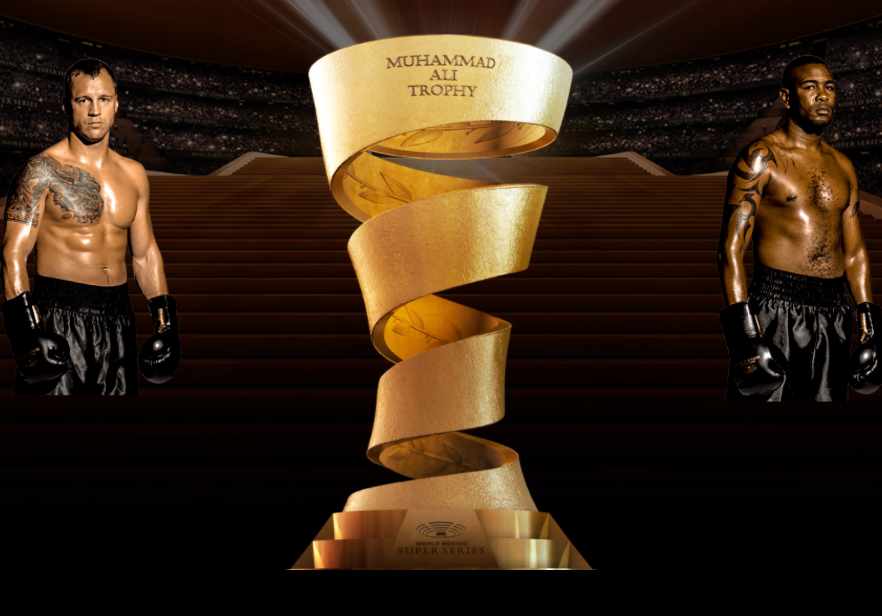 PRESS RELEASE: The hotly-anticipated World Boxing Super Series Season II Cruiserweight Final between Mairis Briedis and Yuniel Dorticos takes place behind-closed-doors in a film studio at Plazamedia Broadcasting Center in Munich, Germany on Saturday, 26 September. On the line: The Muhammad Ali Trophy, IBF World Title, and vacant Ring Magazine 200 lbs belt.
The final will be shown live on DAZN in the US and Sky Sports in the UK.
"A final for the Muhammad Ali Trophy has proved to be something extraordinary. We have seen that it brings out the best in boxers which reflects the DNA of our tournament as to deliver and continue to deliver boxing at its very best to fans of the sport," said Andreas Benz, CEO of Comosa, the event organizer.
"Plazamedia is a phenomenal solution, the studios are providing a controlled environment which is of huge benefit to us and the production team to keep everyone safe while also putting on a great show.
"At the same time, we have done everything to secure fair conditions for both teams, and to ensure they remain healthy and isolated until the action starts."
Mairis Briedis, tournament No. 1 seed, qualified for the final through wins over Noel Mikaelian (UD) and Krzysztof Glowacki (TKO3), while Dorticos, No. 2 seed conquered Mateusz Masternak (UD) and Andrew Tabiti (KO10) to enter the 200 lbs decider.
"We are very happy about the announcement of the final," said Latvia's Mairis Briedis. "I love the fact that it will be in Munich as it reminds me of every time I went to train with the Klitschko brothers in Germany and the flights were always via Munich. Those are some great memories of the time spent with them there."
Said Miami-based Cuban, Yuniel 'The KO Doctor' Dorticos, IBF World Cruiserweight Champion: "To all my fans worldwide, In Europe and especially in Munich, Germany: I am super happy the World Boxing Super Series final will take place in Munich, Germany, and I will see you all on Saturday, September 26th. The KO Doctor is back and ready to prescribe another dose of pain and take the Muhammad Ali Trophy back to Miami."
Kalle Sauerland, Chief Boxing Officer of the WBSS, said: "On 26 September we will not only crown the best cruiserweight on the planet but also send a sign to the world that boxing is back with the first major transatlantic championship bout between the undisputed number one and two in their division.
The final is not only about honour and glory, but cementing a legacy. The winner will become a member of an exclusive 'Ali Trophy Winner Club' that includes Oleksandr Usyk, Callum Smith, Naoya Inoue and Josh Taylor. It doesn't get much bigger in boxing, and we expect Briedis and Dorticos to have an absolute barnstormer!"
The Muhammad Ali Trophy was created by the late world-renowned artist Silvio Gazzaniga who also designed the iconic FIFA World Cup Trophy.
Check out more boxing news on video at the Boxing Channel 
To comment on this story in the Fight Forum CLICK HERE
Avila Perspective, Chap. 106: Return of LA Boxing, Josh Taylor, Charlos and More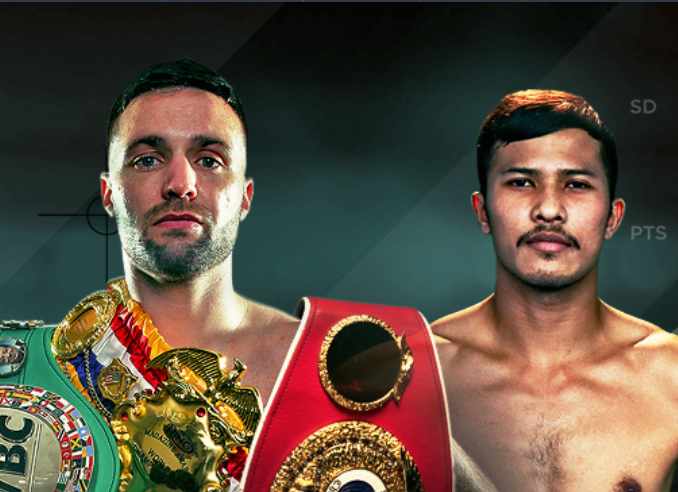 Avila Perspective, Chap. 106: Return of LA Boxing, Josh Taylor, Charlos and More
Let's call this week the Big Build Up.
Back in the 1920s to the 1950s the City of Angels was known as the place where Humphrey Bogart lived and played characters out of Raymond Chandler's novels. Books like the "Big Sleep" and "Lady in a Lake" were made into movies based in Los Angeles.
Well, here we are back where boxing thrives, people or not.
Los Angeles kicks off the big boxing week starting with a televised fight card that features home grown featherweight Vic Pasillas at the Microsoft Theater in the downtown area. Fox Sports 1 will televise the Premier Boxing Championship card on Wednesday, Sept. 23.
Pasillas (15-0,8 KOs) faces Dominican fighter Ranfis Encarnacion (17-0, 13 KOs) in the co-main event at a fan-less event that begins a crowded week of boxing as we near the end of 2020.
"Coming out on top against Encarnación is going to catapult me into some big fights at featherweight. The division is wide open and I know with hard work I can take it over," said Pasillas who is originally from Los Angeles. "This is by far the most important fight of my career. I'm coming with everything I got, because I know this is the turning point that will lead to bigger and better fights. I am ready to bring an exciting fight to the fans and get my hand raised in victory."
Both Pasillas and Encarnacion are undefeated and unknown to most of the boxing world. A win changes everything especially when it's difficult to even stage a boxing card.
Promoters are anxious to get their fighters in the ring by any means necessary.
On Thursday in Biloxi, Mississippi, super lightweight Michael Williams Jr. meets Thomas Miller in the headline attraction of a boxing card that will be streamed by UFC Fight Pass.
On Friday in southern Mexico, Serhii Bohachuk (17-0, 17 KOs) meets Alejandro Davila (21-1-2, 8 KOs) in Merida, Yucatan. No word if it will be streamed. The super welterweight from Ukraine has a 17-fight knockout streak and has become a main attraction in Hollywood, California for 360 Promotions.
"Serhii has become one of the most talked about rising stars in boxing," said Tom Loeffler, promoter of 360 Promotions. "Boxing fans are excited to see if he can continue his knockout streak against Alejandro Davila, the toughest opponent he's faced. He's been training very hard with Manny Robles for this fight and if victorious, we're certain there will be bigger opportunities for him in the near future."
These are all tasty appetizers for the big buffet coming on Saturday.
Breakfast, Lunch and Dinner
Saturday morning, especially if you live in the California area, ESPN+ will showcase the IBF, WBA super lightweight world title fight between champion Josh Taylor (16-0, 12 KOs) and Apinun Khongsong (16-0, 13 KOs) in London. It will be streamed live on Sept. 26, Saturday morning, starting at 11 a.m PST.
This is an important match for Taylor (pictured on the left) who needs a win to nail down a unification clash with Jose Carlos Ramirez the WBC and WBO titlist. If Scotland's Taylor emerges victorious the super lightweight clash will be one of the top fights of the year.
And if that fight happens to take place, then that winner more than likely meets WBO welterweight champion Terence Crawford.
But first things first. Taylor needs to defeat Thailand's Khongsong on Saturday.
"I didn't want a warm-up fight, so getting straight back in there against my mandatory challenger is great, as it's kept me fully focused. I want big fights in my career, so this is an important fight with my belts on the line," said Taylor.
Charlos Pay-per-view
The Charlos brothers asked for it and they got it.
Long have the brothers from Houston, Texas asked for a pay-per-view fight card and it never seemed possible until now. The Charlos will headline a pay-per-view double-header on Saturday via Showtime.
Beginning at 4 p.m PT/ 7 p.m. ET the Showtime pay-per-view card begins with three top notch bouts:
WBO bantamweight titlist John Riel Casimero (29-4) vs Ghana's Duke Micah (24-0, 19 KOs).
WBA super bantamweight titlist Brandon Figueroa (20-0-1, 15 KOs) vs Damien Vazquez (15-1-1, 8 KOs).
WBC middleweight titlist Jermall Charlo (30-0, 22 KOs) v Sergiy Derevyanchenko (13-2, 10 KOs).
Charlo was not impressed with Derevyanchenko's performances against Daniel Jacobs and Gennady Golovkin because both were losses. He expects to dominate.
Derevyanchenko says he's ready for Charlo.
"Golovkin is a very different fighter than Charlo, but Jacobs is similar stylistically, so that's something I'll be used to," said Derevyanchenko. "This training camp has been very similar to camps for my previous fights though. We just brought in different sparring partners for this one. We're using fighters who can show us what Charlo will bring to the ring."
After a 30-minute intermission the second half of the boxing card begins.
Former bantamweight world champion Luis Nery (30-0, 24 KOs) moves up in weight to face Aaron Alameda (25-0, 13 KOs) for the vacant WBC super bantamweight world title. Both fighters are from Mexico.
Former super bantamweight titlists Danny Roman (27-3-1) and Juan Carlos Payano (21-3) meet in a 12-round bout.
In the grand finale WBC super welterweight titlist Jermell Charlo (33-1, 17 KOs) challenges IBF and WBA super welterweight titlist Jeison Rosario (20-1-1, 14 KOs) in a fight for all three belts.
"We lions," said Charlo.
It's a very big week for boxing that begins on Wednesday and ends Saturday.
Check out more boxing news on video at the Boxing Channel 
To comment on this story in the Fight Forum CLICK HERE
The Return of Wednesday Boxing Evokes Memories of a Golden Era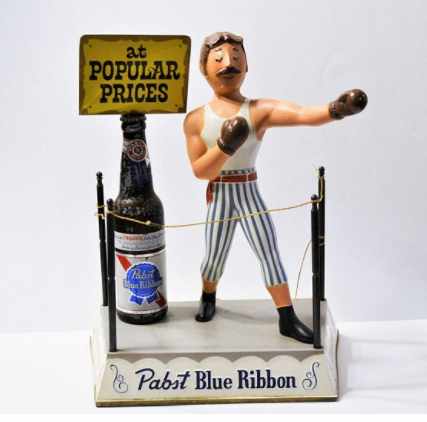 There's a Wednesday card on the boxing docket this week. The card, which features several undefeated up-and-comers of the sort usually found on Showtime's developmental series, "ShoBox: The New Generation," will play out at the Microsoft Theater in Los Angeles and air on Fox Sports 1.
Not to be out-done, "ShoBox" is returning. The long-running series, which suspended operations in March in obeisance to COVID-19 restrictions, returns on Oct. 7 with a show emanating from Connecticut's Mohegan Sun Casino. The contestants in the main go of the four-fight card, Charles Conwell and Wendy Toussaint, have identical 12-0 records.
It just so happens that Oct. 7 is also a Wednesday. And these upcoming Wednesday shows transported this reporter back to his boyhood when boxing was a fixture on radio and television on Wednesday nights. The Wednesday series sponsored by Pabst Blue Ribbon beer ran from 1950 to 1960, airing the first five years on CBS and then on ABC.
Fights were all over the TV dial during the 1950s, not that there was much competition. The Big Three — NBC, CBS, and ABC — ruled the airwaves with DuMont a very distant fourth and cable television well off into the future. (For a time, the short-lived DuMont network aired boxing shows on Mondays.)
When televisions first came out, they were a big-ticket item. In 1948, RCA's cheapest model sold for $395. That's the equivalent of $10,400 today. By 1954, the cost of the least expensive model had declined to $189 and it came in a bigger box, with a 17-inch screen compared with the 13-inch screen that was standard six years earlier.
With the cost of the coveted contraption beyond the means of many wage earners, saloonkeepers cashed in. Boxing fans flocked to the neighborhood tavern to get their boxing fix. The saloonkeeper could write off his television sets on his taxes as a business expense.
Those were the days, and I date myself, when every town had a TV repair shop and the repairman, like the family doctor, made house calls.
The Wednesday Night Fights were a spin-off of the Friday Night Fights on NBC. The matchmaker for both series (through 1958) was the International Boxing Club which was headquartered at Madison Square Garden. The president of the IBC was James D. Norris (who would come to be seen as a puppet for mobster Frankie Carbo, but that's a story for another day).
James D. Norris inherited a vast fortune from his father, Canadian businessman James E. Norris. The elder Norris was a big wheel in the sport of hockey and had a financial interest in the arenas that housed NHL teams in Chicago, Detroit, and St. Louis. He made these arenas available to his son and the Wednesday fight cards moved around, unlike the Friday fights which were pinned to Madison Square Garden.
Both series would eventually venture out at times into virgin territory, but the Wednesday series was the trailblazer. The first nationally televised boxing show from the West Coast was a Wednesday affair. Jimmy Carter defended his world lightweight title against LA fan favorite Art Aragon, the original Golden Boy, at the Olympic Auditorium on Nov. 14, 1951. Aragon had upset Carter in a non-title fight 11 weeks earlier, but Carter took him to school in the rematch, winning a lopsided decision.
The Friday boxing series, which took the name "Gillette Cavalcade of Sports," would come to be more fondly remembered, but once the TV became a living room staple, which happened fast, the Wednesday series drew higher ratings. This was predictable as more folks stayed home on Wednesday nights than on Friday nights. And although the Friday series had a larger budget, some of the most important fights of the era were staged on Wednesdays.
One of the highlights of the 1951 season was Ezzard Charles' world heavyweight title defense against Jersey Joe Walcott at Pittsburgh's Forbes Field. It was Walcott's fifth crack at the title and he was considered ancient at age 37, but he avenged his two previous losses to Charles with a thunderous one-punch knockout.
Carmen Basilio appeared in The Ring magazine Fight of the Year in five consecutive years (1955-1959). The first two — his second meeting with Tony DeMarco and his second meeting with Johnny Saxton – were televised on a Wednesday.
Although he would be quickly forgotten, the Wednesday series brought Bob Satterfield a cult following because of his unpredictability. He certainly left an impression on octogenarian boxing writer Ted Sares who recently named Satterfield his all-time favorite fighter.
To conjure up a portrait of Satterfield, think Deontay Wilder and then fix Wilder with a glass jaw. Satterfield, whose best weight was about 182 pounds, was a murderous puncher, but during his career he was stopped 13 times.
LA's Clarence Henry and Pittsburgh's Bob Baker were ranked #3 in the heavyweight division when they ventured to Chicago to tangle with Satterfield, Henry in 1952 and Baker the following year. Henry knocked out Satterfield in the opening round. Satterfield hit the canvas so hard, said a ringside reporter, the resin dust flew up.
The Satterfield-Baker fight would also end in the opening round. Baker out-weighed Satterfield by 34 pounds, but Satterfield flattened him. Later on, in a non-Wednesday fight, Satterfield knocked out Cleveland "Big Cat" Williams in the third round. Williams, 33-1 heading in, was the larger man by 25 pounds.
One bet on or against Bob Satterfield at one's own peril.
The Wednesday Night Fights had a nice run before the series was cancelled and supplanted in its time slot by "The Naked City," a critically acclaimed police drama series. Perhaps the return of boxing on Wednesdays augurs well for another mid-week boxing series, but we won't hold our breath.
Check out more boxing news on video at the Boxing Channel 
To comment on this story in the Fight Forum CLICK HERE