A Boxing Match is at the Heart of David Albertyn's Widely Praised Debut Novel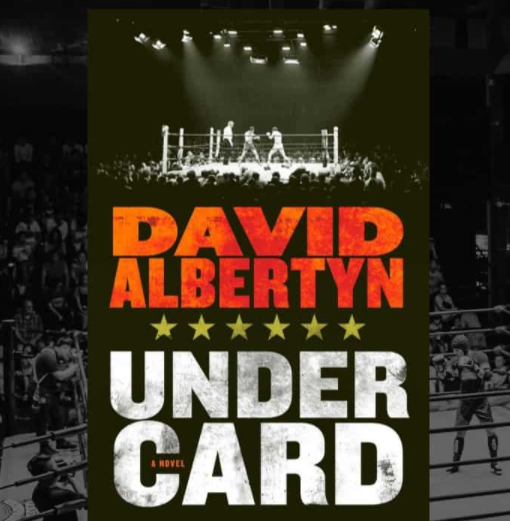 David Albertyn's debut novel, "Undercard," has earned lavish reviews. Released in Canada in 2019 and in the United States last year, the book has already been translated into French and German for HarperCollins, one of the world's leading publishing houses, and the film rights have been sold to Shaftesbury – heady stuff for a first-time author.
"Undercard" is a fast-paced crime thriller with more twists and turns than the Grand Prix of Monaco. There are four central characters, childhood friends unexpectedly united in Las Vegas. The plot, which unfolds over a 24-hour span, revolves around a bout on the undercard of a casino mega-fight.
"It's been hugely rewarding having 'Undercard' out there in the world, and especially with the reception it's been given," said Albertyn, a native of South Africa and a resident of Toronto. "It was a dream come true to finally publish a novel, and it's obviously given me a lot more confidence in my writing, but also confidence in myself…But probably the best part of all is when readers tell me that the book was meaningful to them."
A high-level tennis player and a coach of the sport, Albertyn has always enjoyed sports, including boxing. Why did he choose the sweet science as the backdrop for his novel?
"I knew I wanted to feature sports in "Undercard," as I have an extensive background in sports as an athlete, fan, and coach, and incorporating fields that one is familiar with brings an element of authenticity and uniqueness to one's writing," he pointed out. "I wanted each of my four main characters to be an athlete in a different sport (one of whom, Antoine, is a boxer) and once I chose Las Vegas, home to so many major fights, as the setting, I knew that boxing would be the featured sport."
Albertyn continued: "Having been a fan of boxing since I was a child, and having trained in it at various points in my life, I had familiarity with it to begin with, but I did as much research as I could. I attended amateur and professional fights; I watched a ton of fights on television and online, both contemporary and classic bouts, trying to pick up as many details as I could. I watched documentaries, shows and narrative films about boxing; and I read a number of non-fiction books and articles about the sport and its competitors. I will say that I also drew on my own experiences of competing, even though they came in other sports, as I feel that some aspects of competition are universal to all sports."
Of the three male characters in the book, is there one Albertyn identifies with?
"If I had to choose one, I'd pick Antoine, who is my favorite character in the novel, and the one I wanted to build the story around. I wanted to explore an utterly goal-oriented character, whose entire life is constructed around a single purpose, who can achieve their objectives no matter how much the circumstances are stacked against them," he stated.
In truth, Albertyn had two other novels that were not published, and while this was disappointing, important lessons were garnered.
"I learned an incredible amount from my first two attempts at publishing a novel. Probably the greatest lesson I learned was to write something that was meaningful to me and that would appeal to the publishing industry," he said. "My previous work tended to focus on one or the other. This time I very much tried to do justice to both. So 'Undercard'' engages with various topics that I find interesting and important, and at the same time it's set in Las Vegas, this sexy, exciting setting that is immediately eye-catching for publishers and readers. I also realized that I needed to enlist outside help, as I knew I had been close with my first two tries. So, I took a creative writing correspondence course [with Humber College in Toronto], where an advisor helped me revise my manuscript."
How did Albertyn, who said if he wasn't a writer and tennis player/instructor, he would have chosen to be an actor, come up with the idea for the story?
"The storyline came about gradually. It was really an amalgamation of a lot of ideas that I was ecstatic to find all fit together in one narrative – for instance having the story take place over 24 hours, something I'd always wanted to do; having revenge a key theme, being a fan of revenge stories; having an action scene in the background of a major sports event, an idea that had been with me for years," he pointed out.
While doing background work, what did Albertyn learn?
"My research taught me about the Iraq War, boxing obviously, the WNBA, the history of Las Vegas, the casino industry and casino moguls, how private and state security forces are used in urban spaces, the Black Lives Matter movement (my research largely taking place from 2016 to 2018, so before last summer's protests) and I'm sure other areas that I cannot recall now," he said.
"There were fascinating things I learned on all these subjects, but I'll mention the role of these casino hotel resorts in world politics and business was very interesting. A lot of meetings and deals of all kinds between powerful groups and people take place in these casino resorts, making them play a significant role in world events."
Albertyn wants to continue writing novels, but is certainly open to other genres.
"I might try to write for magazines one day, but I would definitely like to write for film and television," he said. "I majored in Film Studies in university and always hoped that I would do screenwriting. I have several ideas already, but I plan to stick with books for a little bit until I'm more established as an author before I make that push."
"Undercard" isn't as boxing-centric as other novels such as Leonard Gardner's celebrated "Fat City," but boxing fans in particular are bound to find it an enjoyable read.
Check out more boxing news on video at the Boxing Channel 
To comment on this story in the Fight Forum CLICK HERE
Russell Peltz's "Thirty Dollars and a Cut Eye": Book Review by Thomas Hauser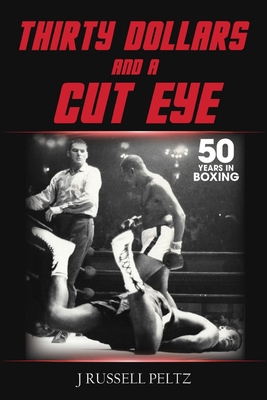 Russell Peltz's "Thirty Dollars and a Cut Eye": Book Review by Thomas Hauser
Russell Peltz has been promoting fights for fifty years and is as much a part of the fabric of Philadelphia boxing as Philly gym wars and Philly fighters. He was inducted into the International Boxing Hall of Fame in 2004 and deservedly so. Now Peltz has written a memoir entitled Thirty Dollars and a Cut Eye that chronicles his many years in the sweet science.
Peltz started in boxing before it was, in his words, "bastardized by the alphabet groups" and at a time when "world titles still meant something."
"I fell in love with boxing when I was twelve," he writes, "saw my first live fight at fourteen, decided to make it my life, and never looked back." He promoted his first fight card in 1969 at age 22.
Peltz came of age in boxing at a time when promoters – particularly small promoters – survived or died based on the live gate. Peltz Boxing Promotions had long runs at the Blue Horizon in Philadelphia and both Harrah's Marina and the Sands  in Atlantic City. His journey through the sweet science included a seven-year stint as director of boxing for The Spectrum in Philadelphia. At the turn of the century, he was a matchmaker for ESPN.
Along the way, Peltz's office in Philadelphia was fire-bombed. He was robbed at gunpoint while selling tickets in his office for a fight card at the Blue Horizon and threatened in creative ways more times than one might imagine. He once had a fight fall out when one of the fighters was arrested on the day of the weigh-in. No wonder he quotes promoter Marty Kramer, who declared, "The only thing I wish on my worst enemy is that he becomes a small-club boxing promoter."
Now Peltz has put pen to paper – or finger to keyboard. "The internet is often a misinformation highway," he writes. "I want to set the record straight as to what actually went on in boxing in the Philadelphia area since the late-1960s. I'm tired of reading tweets or Facebook posts or Instagram accounts from people who were not around and have no idea what went on but write like they do."
Thirty Dollars and a Cut Eye is filled with characters (inside and outside the ring) who give boxing its texture. As Peltz acknowledges, his own judgment was sometimes faulty. Russell once turned down the opportunity to promote Marvin Hagler on a long-term basis. There are countless anecdotes about shady referees, bad judging, and other injustices. Middleweight Bennie Briscoe figures prominently in the story, as do other Philadelphia fighters like Willie "The Worm" Monroe, Bobby "Boogaloo" Watts, Eugene "Cyclone" Hart, Stanley "Kitten" Hayward, and Matthew Franklin (later Matthew Saad Muhammad). Perhaps the best fight Peltz ever promoted  was the 1977 classic when Franklin knocked out Marvin Johnson in the twelfth round.
There's humor. After Larry Holmes pitched a shutout against Randall "Tex" Cobb in 1982, Cobb proclaimed, "Larry never beat me. He just won the first fifteen rounds."
And there are poignant notes. Writing about Tanzanian-born Rogers Mtagwa (who boxed out of Philadelphia), Peltz recalls, "He couldn't pass an eye exam because he didn't understand the alphabet."
Remembering the Blue Horizon, Peltz fondly recounts, ""The Blue Horizon was a fight fan's nirvana. The ring was 15-feet-9-inches squared inside the ropes. No fighter came to the Blue Horizon to pad his record. Fans wanted good fights, not slaughters of second-raters."
That ethos was personified by future bantamweight champion Jeff Chandler who, after knocking out an obviously inept opponent, told Peltz, "Don't ever embarrass me like that again in front of my fans."
Thereafter, whenever a manager asked Peltz to put his fighter in soft to "get me six wins in a row," Russell thought of Chandler. "I enjoyed promoting fights more than promoting fighters," he writes. "If I was interested in promoting fighters, I would have been a manager."
That brings us to Peltz the writer.
The first thing to be said here is that this is a book for boxing junkies, not the casual fan. Peltz is detail-oriented. But do readers really need to know what tickets prices were for the April 6, 1976, fight between Bennie Briscoe and Eugene Hart? The book tends to get bogged down in details. And after a while, the fights and fighters blur together in the telling.
It brings to mind the relationship between Gene Tunney and George Bernard Shaw. The noted playwright and heavyweight great developed a genuine friendship. But Shaw's fondness for Tunney stopped short of uncritical admiration. In 1932, the former champion authored his autobiography (A Man Must Fight) and proudly presented a copy to his intellectual mentor. Shaw read the book and responded with a letter that read in part, "Just as one prayer meeting is very like another, one fight is very like another. At a certain point, I wanted to skip to Dempsey."
Reading Thirty Dollars and a Cut Eye, at a certain point I wanted to skip to Hagler.
There's also one jarring note. Peltz recounts how, when Mike Jones fought Randall Bailey for the vacant IBF welterweight title in Las Vegas in 2012, Peltz bet five hundred dollars against Jones (his own fighter) at the MGM Sports Book and collected two thousand dollars when Bailey (trailing badly on the judges' scorecards) knocked Jones out in the eleventh round.
"It was a tradition from my days with Bennie Briscoe," Russell explains. "I'd bet against my fighter, hoping to lose the bet and win the fight."
I think Russell Peltz is honest. I mean that sincerely. And I think he was rooting for Mike Jones to beat Randall Bailey. But I don't think that promoters should bet on fights involving their own fighters. And it's worse if they bet against their own fighters. Regardless of the motivation, it looks bad. Or phrased differently: Suppose Don King had bet on Buster Douglas to beat Mike Tyson in Tokyo?
Philadelphia was once a great fight town. In 1926, the first fight between Jack Dempsey and Gene Tunney drew 120,000 fans to Sesquicentennial Stadium. Twenty-six years later, Rocky Marciano knocked out Jersey Joe Walcott at same site (renamed Municipal Stadium) to claim the heavyweight throne.
Peltz takes pride in saying, "I was part of Philadelphia's last golden age of boxing."
An important part.
Thomas Hauser's email address is thomashauserwriter@gmail.com. His most recent book – Broken Dreams: Another Year Inside Boxing – was published by the University of Arkansas Press this autumn. In 2004, the Boxing Writers Association of America honored Hauser with the Nat Fleischer Award for career excellence in boxing journalism. In 2019, he was selected for boxing's highest honor – induction into the International Boxing Hall of Fame.
Check out more boxing news on video at the Boxing Channel
To comment on this story in the Fight Forum CLICK HERE
Literary Notes: "George Dixon" by Jason Winders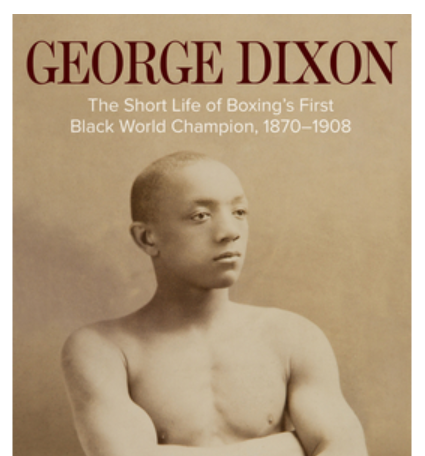 BOOK REVIEW by THOMAS HAUSER — George Dixon was boxing's first Black world champion.
"For a decade leading into the twentieth century," Jason Winders writes, "few Black men were as wealthy and none were more famous. To a Black culture cementing its first national heroes, Dixon was the single-most significant athlete of nineteenth-century America. He fought constantly as a professional – maybe against a thousand opponents in his lifetime. While most were exhibitions against rather faceless foes, a hundred or so of those bouts were chronicled by both Black and white presses. A half dozen came to define an era."
In George Dixon: The Short Life of Boxing's First Black World Champion, 1870-1908 (University of Arkansas Press), Winders gives readers a well-researched, well-written, entertaining account of this remarkable man.
Dixon was born on the outskirts of Halifax, Nova Scotia, on July 29, 1870. Quite possibly, one of his grandfathers was white. Sometime in the 1880s, the Dixon family moved to Boston.
Dixon fought his first fight at age sixteen. Writing about him one year later, Winder notes, "He was just a kid. Thin lead weights slid into his shoes between his bare feet and leather soles so he could climb above one hundred pounds and legally be allowed to compete. He had the body of a boy – thin, gangly, with arms slightly longer than his diminutive frame should have allowed. At first, he fought at 108 pounds. As the years went by, he developed into a genuine bantamweight and fought at 112 pounds. Then he went up to 116 pounds, then to 118, and then to 122, all apparently without suffering any loss of skill."
There are few visual images of Dixon in combat. Contemporaneous written accounts suggest that, at his peak, he had remarkable defensive skills, excellent timing, superb footwork, an uncommon ability to judge distance, and an educated left hand. He was blessed with courage, patience, the ability to endure punishment, and an iron will. His training regimen was sophisticated for its time.
A handful of fights were of particular importance in Dixon's storied ring career. On June 27, 1890, having journeyed across the Atlantic Ocean, he knocked out British bantamweight and featherweight champion Nunc Wallace in Soho, England. That raised his profile exponentially. Nine months later in upstate New York, Dixon knocked out Cal McCarthy in a rematch of an 1890 draw to claim to the American portion of the featherweight crown. Then, on July 28, 1891, in San Francisco, he knocked out Australian bantamweight champion Abe Willis.
"His bout against Willis," Winders writes, "would solidify Dixon as the greatest fighter – not just Black fighter – of his division in the world. With this victory over Willis, George Dixon became the undisputed world bantamweight champion, the first Black man to earn a world boxing title. And it all happened before his twenty-first birthday."
Then, for good measure, Dixon knocked out the newly-crowned British featherweight champion Fred Johnson in Brooklyn on June 27, 1892. That further solidified his kingdom.
These triumphs came at a time when boxing was becoming ingrained in America's national consciousness. The Police Gazette, with a weekly circulation that ran as high as 400,000 copies, was America's most popular tabloid magazine. Editor Richard K. Fox relied heavily on the sweet science to sell the publication. In 1889, roughly sixty percent of its headlines dealt with boxing. Now, with Dixon at his fighting peak, the Police Gazette called him "the greatest fighter – big or little – the prize ring has ever known."
Winders puts the importance of those words in context: "Perhaps today we read over words like 'slave' and 'master' too easily. But the mindset that fueled centuries of this thinking did not die with the stroke of the Great Emancipator's pen. It was deeply embedded in American culture. Just a generation before the Dixons arrived in the United States, the Black body was nothing more than a tool of labor, an expensive shovel or plow horse used and abused by a white master. Now a Black man was asserting his manhood by way of sport, beating white men with his near-bare hands, rising to heights higher than any man his size no matter what color. Dixon stood as champion, inspiration, among the wealthiest and best-known men in the country. More than a fighter, Dixon came to represent hope."
That said; in truth, Dixon regarded his celebrity standing as belonging more to himself than to Black America. "In the ring," Winders writes, "he was a hero to the Black man. But he lived in a white world rather contentedly." Dixon's manager, Tom O'Rourke (who took half of Dixon's earnings) was white. Dixon was married to O'Rourke's sister. Dixon was widely admired for his ring skills. But equally important to the narrative, he was not regarded as a threat. "Much of his widespread acceptance," Winders notes, "hinged on his smaller-than-normal stature." And despite being married to a white woman, he had always "known his place" in society. Tom O'Rourke, Winder recounts, was often "quick to make mention of that in the press."
In all his research, Winders was able to find only one instance in which Dixon was reported as speaking publicly about his meaning to Black America.
On May 22, 1891, Dixon was honored at the Full Moon Club in Boston's West End, the center of the city's Black community. Speaking to an audience of mostly young Black men, he declared, "I have always tried to do my duty. I have never yet entered the ring but that I was conscious that I was not only fighting the battle for myself alone, but also for the race. I felt that, if I won, not only credit would be given to me, but that my race would also rise in the estimation of the public."
"This moment," Winders observes, "among the thousands of mentions of Dixon in the press of the day, is an outlier. Never again in the reporting did he speak about a 'duty' to his race. Certainly, his actions in the years that followed were not in line with what Black America expected – or needed – from him. Never political or bombastic, rarely confrontational or rebel-rousing, Dixon never embraced his race duty more publicly than this moment."
In September 1892, Dixon further solidified his importance when he participated in a historic three-day fight festival called The Carnival of Champions at The Olympic Club in New Orleans.
On September 5, Jack McAuliffe knocked out Billy Myer to retain the world lightweight crown. More famously, on September 7, James J. Corbett dethroned John L. Sullivan to claim the heavyweight championship of the world. In between these two fights – On September 6 – Dixon defended his world featherweight crown against Jack Skelly.
Prior to the Civil War, New Orleans had been the slave trading capital of the United States. Now, a Black man and a white man were exchanging blows there. And the battle was waged before spectators of both colors.
"Among the earliest arrivals for the Skelly-Dixon bout," Winders writes, "were Black spectators for whom a large section on one of the upper general admissions stands had been set apart. It was a first for the club – an amazing sight in the heart of the former Confederacy. Among the crowd of two hundred Black men were prominent politicians and regular men lucky enough to snag a ticket. Five thousand people had filled the arena. City councilman Charles Dickson, a prominent member of the Olympic Club, welcomed Dixon into the ring and then warned the crowd that the upcoming contest was between a Black man and a white man in which fair play would govern and the best man win."
Dixon knocked out Skelly in eight rounds. His fame and the adulation for him would never peak that high again.
The Carnival of Champions showcased Dixon in a way that he hadn't been showcased before. "Until that moment in New Orleans in September 1892," Winders observes, "Dixon was an insulated fighter. Then he landed in the middle of forces already in motion, forces still lingering from the after-effects of slavery and the Civil War. All of those forces would gain strength that summer and continue through Dixon's lifetime as societal forces shifted to a more aggressive approach toward limiting Black opportunity. Shielded from those forces for years, Dixon would soon experience them head-on without the protection of the white world in which he inhabited. The Carnival of Champions was not a moment when George Dixon changed the world. It was the moment when Dixon left his sheltered existence and became part of it."
"Immediately after the Dixon-Skelly bout," Winders reports, "Olympic Club members regretted pairing the two." Olympic Club president Charles Noel publicly stated, "The fight has shown one thing, however, that events in which colored men figure are distasteful to the membership of the club. After the fight, so many of the members took a stand against the admission of colored men into the ring as contestants against white pugilists that we have pretty well arrived at the conclusion not to give any more such battles. No, there will be no more colored men fighting before our club. That is a settled fact."
In the same vein, following Dixon-Skelly, the New Orleans States editorialized that there was "inherent sinfulness" to interracial fights and complained that "thousands of vicious and ignorant negroes regard the victory of Dixon over Skelly as ample proof that the negro is equal and superior to the white man."
Meanwhile, as the forces of repression were pushing back against gains made by Black Americans during the Reconstruction Era following the Civil War, Dixon's ring skills were eroding. In addition to competing in official bouts, he was fighting in hundreds upon hundreds of exhibitions as part of traveling vaudeville shows.
"In advance of the troupe arriving in town," Winders recounts, "a notice was posted that fifty dollars would be given to any person who could stand up before Dixon for four rounds. During these engagements, Dixon met all comers and often fought fifteen men irrespective of size in the same night – an immeasurable toll on his small frame." A newspaper in West Virginia noted, "Dixon is meeting too many lads in his variety show act. His hands cannot certainly be kept in good condition with such work. He has used them so much in these four-round bouts that they are no longer the weapons they were."
As for official fights, Winders reports, "Noticeable cracks in Dixon's once spotless technique were developing. Dixon's speed was waning. His punches were no longer beating his opponent's attempts to block. His grunts were louder and more emphatic as blows that would once find empty space were now landing squarely on his face."
Lifestyle issues were also becoming a problem. Again, Winders sets the scene:
"When it came to New York City at the turn of the twentieth century, Manhattan's Black Bohemia embodied the newer and more daring phases of Negro life. On these streets, visitors found a lively mix of vice and vitality with clubs packed nightly with free-spending sporting and theatrical people, as well as those hoping to catch a glimpse of those famous patrons. The area had become a national symbol of urban depravity, noted mainly for its gambling houses, saloons, brothels, shady hotels, and dance halls that stayed open all night. And while few boxers of this period were residents of New York City, they all found their way to Black Bohemia. Dixon began to frequent Black Bohemia and, by the time he became a regular, he was bleeding money into the district's many establishments. The ponies got some; George couldn't resist craps; and then there was booze to be bought at high prices for everybody. And he drank. Dixon would tear off $5,000 as his share of a win and it would disappear, one way or another, in a few days."
"Dixon got rid of his money faster than any fighter I ever knew, except myself," John L. Sullivan noted.
Dixon lost his featherweight title to Solly Smith in 1897 but regained it the following year. Then, on January 9, 1900, he fought Terry McGovern at the Broadway Athletic Club in New York. McGovern administered a brutal beating. The fight was stopped by Dixon's corner in the eighth round.
"I was outfought by McGovern from the end of the third round," Dixon acknowledged afterward. "The blows to my stomach and over my kidneys were harder than any I ever received. I entered the ring as confident as ever, but after going a short distance, I discovered that I was not the Dixon of old. My blows, although landing flush on my opponent, had no effect."
After Dixon-McGovern, The Plaindealer (a Black newspaper in Topeka, Kansas) editorialized, " The race has no gladiator now to represent it. We are in darkness, for Dixon's light has been put out."
On March 30, 1900, less than three months after losing to McGovern, Dixon opened a saloon called the White Elephant in the heart of the Tenderloin District. He was a poor business manager and his own best customer. Prior to fighting McGovern, he'd said that the McGovern fight would be his last. It wasn't.
The White Elephant failed and Dixon kept fighting. Over the next six years, he engaged in 77 official bouts, the last of them on December 10, 1906. According to BoxRec.com, he won only thirteen of these encounters. Overall, BoxRec.com credits him with having participated in 155 recognized boxing matches with a final ring record of 68 wins, 30 losses, and 57 draws. In Dixon's era, when a fight went the distance, there was often no declaration of a winner.
Meanwhile, Dixon began drinking more heavily. As Winders writes, "He increasingly celebrated his victories with or drowned his troubles in alcohol. That led to numerous confrontations with police. His personal demons were clashing with public sentiment toward Blacks in the wider society. His celebrity no longer shielded him. In public, he was prone to violent outbursts and fits of rage. In private, he was beholden to his own dark vices. Few Black men were as pitied, and none named more frequently from public square and pulpit as a cautionary tale of modern excesses."
In due course, Joe Gans succeeded Dixon as the most famous and successful Black boxer in the world. After defeating Battling Nelson on September 3, 1906, Gans made a show of publicly offering Dixon a job as head bartender at a hotel that he owned in Baltimore. But the job never materialized.
"I never heard anything from Joe about going to Baltimore," Dixon said later. "I guess he was advertising his show when he said that. But his hotel would sure look good to me right now"
"It isn't what you used to be," Dixon told an interviewer. "It's what you are today. The men who followed me in the days of prosperity can't see me when I am close enough to speak to them."
On January 4, 1908, Dixon was admitted to Bellevue Hospital in New York.
"He was wasted and worn," Winders writes. "To the doctors, he famously said he had 'fought his last fight with John Barleycorn and had been beaten.' His condition became worse and continued sinking. He died at 2 p.m. on January 6, 1908. He was thirty-seven years old. His funeral service in Boston was the largest funeral gathering for a Black man in the history of the city."
Winders has done an admirable job of recounting George Dixon's life. He places people and events within the context of their times and brings names in dusty old record books to life. He writes well, which is a prerequisite for any good book; does his best to separate fact from fiction; and is sensitive to the nuances of his subject. He also avoids the pitfall of describing fight after fight after fight, focusing instead on the ones that mattered most. Readers are transported back in time to the Olympic Club in New Orleans for the three-day Carnival of Champions in 1992. Dixon's sad beating at the hands of Terry McGovern in New York in 1900 is particularly well told.
Winders also performs a service by stripping away the myth of Nat Fleischer as a reliable boxing historian.
"Much of Dixon's story," Winders writes, "has been left in the hands of Fleischer. Although he is an icon to many, not all are enamored by Fleischer's ability to recount the past. His research and record keeping leave much to be desired. His biographies and record books are rife with errors."
Winders then approvingly quotes historian Kevin R. Smith, who labeled Fleischer's best-known writing about Black boxers (the five-volume Black Dynamite series) as "heavily flawed," called some of his other offerings "downright ludicrous," and declared that Fleischer was "unabashed in his use of poetic license, making up sources and fictionalizing events when unable to unearth the true facts."
Less than a year after Dixon died, Jack Johnson journeyed to Australia and dethroned Tommy Burns to become the first Black man universally recognized as heavyweight champion of the world. "Historians want to start with Johnson," Winders writes, looking back on that moment. "But why not Dixon? By ignoring him, we have lost the point where the story of the modern Black athlete in America begins."
One reason many chroniclers start with Johnson is that so little about Dixon is known. "Historians," Winders acknowledges, "have placed Dixon at the forefront of boxing pioneers, but they often don't seem to know why beyond a few lines related to his ring resume. Outside of some isolated examples, sport history – indeed, Black history – rarely celebrates his accomplishments. There is an odd silence in his isolation. Dixon sits tantalizingly, even frustratingly, close to us – just over a century ago. Surely, his life should be too recent to be lost to time."
Winders has done his part – and then some – to save us from that loss. George Dixon: The Short Life of Boxing's First Black World Champion, 1870-1908 is as good a biography of Dixon and portrait of boxing in that era as one is likely to find.
Thomas Hauser's email address is thomashauserwriter@gmail.com. His next book – Broken Dreams: Another Year Inside Boxing – will be published this autumn by the University of Arkansas Press. In 2004, the Boxing Writers Association of America honored Hauser with the Nat Fleischer Award for career excellence in boxing journalism. In 2019, he was selected for boxing's highest honor – induction into the International Boxing Hall of Fame.
Check out more boxing news on video at the Boxing Channel
To comment on this story in the Fight Forum CLICK HERE
British Boxing Writer Tris Dixon Has Authored a Long-Overdue Book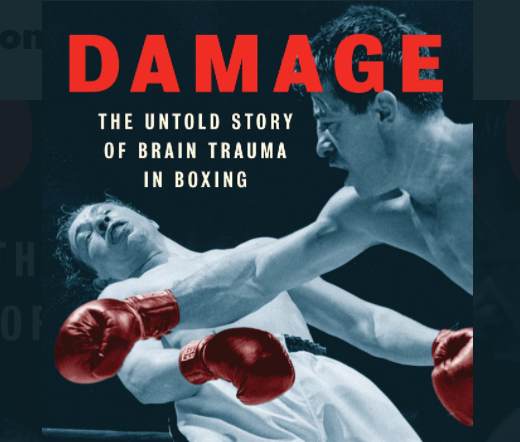 British Boxing Writer Tris Dixon Has Authored a Long-Overdue Book
"Terrific beatings taken on the head reduced some of the old boxers to a state of utter simplicity in so far as their mental processes are concerned." – Nat Fleischer "As We See It," The Ring, October, 1924.
Nearly 100 years have elapsed since Nat Fleischer wrote those words in the influential monthly magazine that he co-founded two years earlier, the self-styled Bible of Boxing. Four more years would elapse before the term "punch drunk" entered the lexicon of medical terms. And in the ensuing years, there would be scattered reports in medical journals and to a lesser extent in boxing magazines suggesting that the condition that Fleischer described was far from rare; indeed, that some degree of neurological impairment is almost inevitable for boxers who answer the bell for many rounds (unless, of course, they happen to die young, predeceasing the decomposition).
It's boxing's dirty little secret and, up until now, no one has bothered to gather up the scattered medical reports and then place them along a continuum to show how our understanding of this affliction has evolved. Enter prominent British boxing writer and former amateur boxer Tris Dixon who performed this exercise for his newest book, "Damage: The Untold Story of Brain Trauma in Boxing," the newest release from Hamilcar.
Don't be misled. This is no dry medical treatise overburdened with polysyllabic medical jargon. True, Dixon interviewed many neuroscientists in the course of his research, but he leavened these interviews with historical tidbits and with insights culled from conversations with boxing people, fleshing out the story in imagery that will leave a lasting impression on general readers. Several of Dixon's fellow boxing journalists turn up in the pages of this book, as do a number of retired boxers speaking candidly about a subject too often swept under the rug – Herol "Bomber" Graham, Bobby Quarry, Chuck Wepner, Matthew Macklin, Gerry Cooney, and Freddie Roach, to name just a few.
Dixon even had the foresight to interview the wives of several ring-damaged boxers: Frankie Pryor, widow of Aaron; Rose Norton, widow of Ken; and the newly-widowed Brenda Spinks, wife of Leon. These ladies, who formed a support group, provide insights from the caregivers' perspective.
Nat Fleischer framed his quick 1924 observation in words that were insensitive and yielded a portrait of a damaged fighter that was too broad in its outline. A more exacting portrait emerged in "Punch Drunk," a seminal 1928 paper by the noted American pathologist Dr. Harrison Martland.
Martland's paper, notes author Dixon, established the term "punch drunk syndrome" in the medical literature, a syndrome characterized by slurred speech and Parkinson's-like symptoms such as clumsiness in walking, memory loss, and tremors.
"Punch-drunk" was a poor choice of words; unintentionally derisive. Over time, it evolved into the somewhat less condescending pugilistic dementia and then to CTE, the acronym for chronic traumatic encephalopathy.
The early literature on punch-drunkenness assumed that second-rate boxers were most at risk, especially crowd-pleasers. That opinion would be debunked. CTE doesn't discriminate: "Slick movers, punchers, warriors" are all susceptible.
As for ways to make the sport safer, Dixon lets his interview subjects speak for him. Neurologist Dr. Charles Bernick, who works with retired athletes at the Lou Ruvo Center for Brain Health in Las Vegas, and Tom Moyer Jr, producer of the heartbreaking documentary, "After the Last Round," build a compelling case that boys and girls should not be pushed into boxing while their brains are still developing. In a related vein, says Dixon, there's been talk of decorated amateurs already showing signs of slipping even before they turn pro because "all those rounds add up."
(As an aside, this reporter was reminded of something he read while researching the career of Tacoma's Davey Lee Armstrong, the two-time U.S. Olympian who died earlier this year from complications of dementia at age 64. In a story that appeared in the Detroit Free Press, Armstrong's professional trainer/manager Emanuel Steward said that Armstrong, although only 26 years old and a pro for less than three full years, was already a shot fighter. "He's been fighting since he was 9 years old. Because he was the best, he was consistently fighting the best. When you do that, the wear and tear on your body is going to be heavy…It's just not there for him anymore. I've got to tell him. I can't let anything happen to that boy. I just couldn't deal with it if something bad happened to him," Steward told sports columnist George Puscas. Armstrong would have three more fights before heeding Steward's advice, leaving the professional ranks with a record of 24-3.)
Another recurrent suggestion is that boxers should do less sparring between fights. Headgear is useful for reducing the incidence of cuts, but does not diminish the long-term effects of blows to the head. Chris Nowinski, the founder of Boston's Concussion Legacy Foundation, told Dixon that he believes that 90 percent of the damage that a boxer accrues over the course of his career comes from sparring.
Every young boxer believes that he is bulletproof, complicating reform efforts. And, it is true that CTE isn't inevitable. Archie Moore, who had 220 documented pro fights and fought some of boxing's hardest hitters, lived to be 81 and was sharp as a tack deep into his eighth decade. Most of the top campaigners during the Golden Era of Heavyweights struggled with neurological issues in retirement, but not George Foreman (now 72) or Earnie Shavers (77) – or at least not yet; CTE can regress from almost imperceptible to full-blown very quickly.
Then there is the hodgepodge of state regulatory bodies and the lack of uniformity between them. Moreover, it should be noted that health privacy laws prohibit individuals such as Dr. Bernick from sharing their findings with others without the consent of the boxer.
I wouldn't lump Tris Dixon with the muckrakers of the Progressive Era. That would only be true if his intent in writing the book was to provide ammunition for the abolitionists, and it most certainly was not. As Thomas Gerbasi was quick to note in his review of "Damage," Dixon actually loves boxing. "What (Dixon) created," says Matt Christie, Dixon's successor as editor of Boxing News, "is not a book that should see the sport outlawed but a survival guide for all within it."
It would have been nice to learn more about how the great trainer Freddie Roach copes with his ring damage; the cocktail of pills he must take each day to keep his condition from worsening to where he can no longer be an effective coach. The inspirational Roach has lived with Parkinson's-like symptoms for more than half of his adult life and yet he hasn't let it hold him back. Also, since this is a book that I will be using as a reference source again and again, it's frustrating that there is no index.
But what is a book review without quibbles? Kudos to Tris Dixon for writing a book that should be on the shelf of every library in every corner of the English-speaking world.
(Editor's note: Dixon's book provided the inspiration for Ted Sares' latest TSS survey, arriving shortly. Also forthcoming is an interview of the author by TSS correspondent Rick Assad.)
Check out more boxing news on video at the Boxing Channel
To comment on this story in the Fight Forum CLICK HERE