There Was a Smorgasbord of Tasty Delights in Dueling TV Fight Cards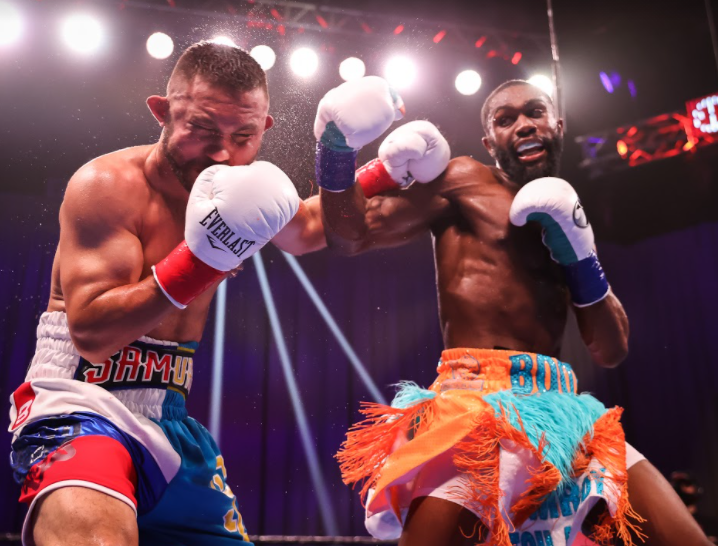 Technology has not advanced to the point where someone can actually be in two places at the same time, but until that happens, the next best thing is the wonderful consolation prize of being able to watch one fight card live on television while recording the other for delayed perusal.
Maybe there can be too much of a good thing sometimes. If I were in a position where I had to make a choice to physically be in attendance at one site or another on Saturday night, it would have been difficult choosing between being there to witness Philadelphia's emerging welterweight sensation, Jaron "Boots" Ennis, put on another spectacular show in dispatching former junior welter world champion Sergey Lipinets in the Showtime-televised main event in Uncasville, Conn., or another gritty performance by blue-collar, working-class hero Joe Smith Jr. as he finally won a world light heavyweight title with a hard-fought, typically inelegant and somewhat controversial majority decision over Russia's Maxim Vlasov in the ESPN/ESPN+ card-topper at the Osage Casino in Tulsa, Okla.
In and of themselves, the two featured bouts, so different in execution and outcome but each compelling in their own way, would have satisfied most fight fans. But like a buffet line where diners can snack on tasty hors d'oeuvres –type fare before loading their plates with a preferred entrée item, each card offered additional value by way of televised undercard bouts.
The most dominant performance, and the one of highest potential value moving forward? That would be still another star-making turn by the 23-year-old Ennis (27-0, 25 KOs), who did pretty much whatever he wanted in becoming the first fighter to knock out Lipinets (16-2-1, 12 KOs), the 32-year-old former IBF junior welterweight titlist who had gone the distance with Mikey Garcia and had never been decked as a professional until he went down twice against Boots, who looks like he has the goods to soon take his place in the pantheon of outstanding fighters to represent the city of his birth.
OK, so the first ruled knockdown by referee Arthur Mercante Jr., which came in the fourth round, likely was an error of judgment as replays showed that Lipinets actually tripped on Ennis' foot. But there was no mistaking what happened in the sixth round, when Ennis, who had been casually teeing off on the stocky Russian as if he were just another heavy bag to be pounded on in the gym, caught Lipinets with a right hook followed by a left uppercut. Lipinets went down flat onto his back, and Mercante immediately waved the massacre off, dispensing with the formality of initiating a count.
The ending meant that Ennis still had not been extended beyond the sixth round as a pro, but this relatively swift termination of a bout whose outcome seemed predetermined from the outset was more significant given Lipinets' reputation as a tough, durable former champ who had never been so outclassed in matchups with other top-shelf performers. If Ennis hadn't already stamped himself as a force to be reckoned with in the 147-pound weight class, his domination of Lipinets sent that message out loud and clear.
"Another special fighter from Philadelphia. Imagine that," said Showtime blow-by-blow announcer Mauro Ranallo.
"More Boots Ennis," studio host Brian Custer said when asked what he wanted next. "This kid is spectacular. Say his name. Jaron `Boots' Ennis is going to be a problem in the welterweight division."
What wasn't there to like? Ennis has a smorgasbord of ring skills that would be difficult for even other elite 147-pounders to solve. He switches from orthodox to southpaw as fluidly and effectively as does arguably the top pound-for-pound fighter in the world, Terence "Bud" Crawford (37-0, 28 KOs), the WBO welterweight ruler. He occasionally employed the shoulder roll that was a staple of the great Floyd Mayweather Jr., and his penchant for finishing off his man when he has him in trouble pretty much is beyond dispute at this stage of a career whose best days might yet come.
According to CompuBox statistics, Ennis landed a ridiculously high percentage of his power shots (91 of 172, 52.9%), going to the body frequently as part of a well-thought-out strategy crafted by his father-trainer, Derrick "Bozy" Ennis. His next fight may well be against the formidable Yordenis Ugas (26-4, 12 KOs), a Miami-based Cuban, but by now it doesn't seem much of a stretch to imagine him giving the welterweight division's crème de la crème, Crawford and WBC/IBF titlist Errol Spence Jr. (27-0, 21 KOs) all they could handle. Perhaps Ennis would benefit from a bit more seasoning against higher-tier opponents, but if his time isn't exactly right now, that time is fast approaching.
"I was just in there, having fun, doing me," Ennis said of his unhurried but quite thorough thrashing of Lipinets. "You know, being real relaxed and putting on a show … I just coasted, I took my time and I broke him down."
Joe Smith Jr. MD12 Maxim Vlasov
The backstory of Joe Smith Jr. – a card-carrying member of Local 66 from Long Island, N.Y., who spends his days pouring concrete, digging trenches, laying sheetrock, power-washing septic tanks and knocking down walls with a sledgehammer, and his nights training as a light heavyweight contender with a dream of making it all the way to a world title – always have been a bit more intriguing than what his limited skill-set has been able to produce inside the ropes.
This 31-year-old Everyman with a most common name is tough, determined and a dangerous puncher, but all that will carry him only so far now that he finally has that bejeweled belt (as winner of the vacant WBO 175-pound championship) he so long has coveted, by virtue of his hardly clear-cut majority decision over the unorthodox Russian Maxim Vlasov. Seemingly behind through 10 rounds, a bloodied and perhaps desperate Smith reached deep inside himself to win the last two rounds, drawing even on my unofficial, watching-at-home scorecard at six rounds apiece. He fared better with the judges in Tulsa, however, with David Sutherland joining me in seeing the fight as a 114-114 standoff, a determination overruled by the cards submitted by Gerald Ritter (115-112) and Pat Russell (115-113).
Presumably next up for Smith is a unification showdown with WBC/IBF ruler Artur Beterbiev (16-0, 16 KOs), the Canada-based Russian who is an even bigger puncher than Smith and is widely regarded as the best light heavyweight on the planet. Such a bout likely would mean a career-high payday for the newly wed Smith, but just as likely the end of his brief reign as an alphabet titlist.
"I want other belts," Smith, who fought from the first round on with a worrisome cut above his left eye. "I want the big fights out there. I believe I'm going to start unifying belts."
Finally the favorite – Smith (27-3, 21 KOs) had made his reputation on his inside-the-distance upsets of Andrzej Fonfara and nearly 52-year-old Bernard Hopkins – the easy-to-like Everyman's coronation proved to be no easy task as Vlasov (45-4, 26 KOs) confused him in the early going with an unorthodox style that had him delivering punches from odd angles.
But Smith is difficult to discourage, and he kept pressing his attack in the hope he could find an opening to deliver the kind of put-away shot that had vanquished Fonfara and B-Hop. He got in some wicked licks, too, several times hurting Vlasov, who bled from the mouth from the seventh round on.
The 11th round was perhaps pivotal, as Vlasov went down, clearly from a punch. But referee Gary Ritter ruled that the delivered blow was an illegal rabbit punch, and he waved off the knockdown and gave Vlasov additional time to recover.
"I believe that round where I hurt him, he stuck his head down (and into the disputed punch)," Smith said. "I should have got the knockdown on that. I think I would have got the stoppage that round, but he pulled it off and made it out on his feet."
It also could have been that, not getting credit for the knockdown, which conceivably might have opened the door to a knockout or a TKO, made Smith – who originally was to have fought Vlasov on Feb. 13, a date postponed when the Russian tested positive for COVID-19 – fight even harder the rest of the way. CompuBox listed him as landing a career-high 174 power shots, 68 coming in the last two rounds that he so clearly needed.
Whatever viewers might have thought of the decision, Smith-Vlasov was entertaining and competitive.
Efe Ajagba KO3 Brian Howard
Ajagba, a 26-year-old Nigerian, delivered one of the most emphatic one-punch knockouts of the year when he landed a jolting overhand right to the left ear of Howard, who went down in a heap, unconscious, his legs twisted beneath him. Referee Tony Crebs signaled the end of the fight immediately.
It was the second fight for the 6'6" Ajagba, who signed with Top Rank in August 2020, with his new support team of manager James Prince and trainer Kay Koroma. Whether he has bettered his circumstances for those changes (he previously was with Richard Schaefer's Ringstar Sports, and worked with manager Shelly Finkel and trainer Ronnie Shields) is a matter of conjecture, but the promise – and punching power — he had exhibited beforehand seems to have remained intact.
"It's my time to shine," Ajagba said. "I'm coming for the heavyweights to become heavyweight champion of the world."
He could get his shot, and maybe more quickly now that he is with Top Rank, which promotes the WBC titlist, Tyson Fury (30-0-1, 21 KOs), with a full unification matchup with WBA/IBF/WBO champ Anthony Joshua (24-1, 22 KOs) close to being finalized.
Nigeria has a history for producing good fighters, the most renowned being the late former middleweight and light heavyweight champion, Dick Tiger, an enshrinee into the International Boxing Hall of Fame. The best Nigerian heavyweight likely was Ike Ibeabuchi, who might have been good enough to win a world title had it not been for mental and legal issues that landed him in prison. It remains to be seen if Ajagba can match or surpass Ibeabuchi, but he would appear to have a reasonable chance of doing so in comparison to Samuel Peter, Henry Akinwande, David Izonritei and Duncan Dokiwari.
"Efe Ajagba is one of the most gifted young heavyweights I've seen in quite some time," Arum said when he signed him. "He has immense physical tools and a great work ethic. I have the utmost confidence that we're looking at a future heavyweight champion."
The two televised lead-ins to Ennis-Lipinets were IBF junior bantamweight champion Jerwin Ancajas' unanimous decision over Jonathan Rodriguez and rising welterweight Eimantas Stanionis' UD12 over former world title challenger Thomas Dulorme.
Jerwin Ancajas UD12 Jonathan Rodriguez
Ancajas (33-1-2, 22 KOs), who years ago drew the attention of fellow Filipino Manny Pacquiao, retained his title for the ninth time against mandatory challenger Rodriguez (22-2, 16 KOs) of Mexico, who was decked for the first time in his pro career in round eight.
Eimantas Stanionis UD 12 Thomas Dulorme
Stanionis (13-0, 9 KOs), from Lithuania, could eventually become a factor in the loaded welterweight division. He certainly didn't do himself any harm with his win over tough Puerto Rican Dulorme (25-5-1, 16 KOs).
Photo credit: Amanda Westcott / SHOWTIME
Check out more boxing news on video at the Boxing Channel
To comment on this story in the Fight Forum CLICK HERE
'Hotlanta' Has Suddenly Become a Professional Boxing Hotspot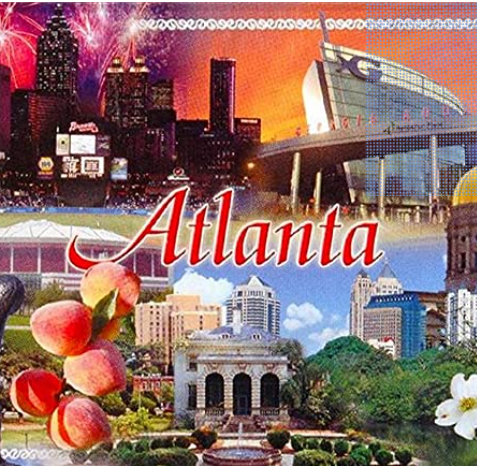 'Hotlanta' Has Suddenly Become a Professional Boxing Hotspot
This coming Saturday, Oct. 23, Top Rank will stage an important fight at Atlanta's State Farm Arena, home of the city's NBA franchise. Shakur Stevenson challenges WBO 130-pound world title-holder Jamel Herring in a battle of former Olympians.
Saturday's card will be the eighteenth boxing card in Atlanta this year. At least four more shows will be staged here before the year is out. On the pro boxing front, only Southern California has been busier. There have been more shows in Atlanta than in Las Vegas this year and only 10 shows in all of New York thus far in all of 2021.
True, most of the Atlanta shows have been low-budget affairs; club cards that attracted no mention in the national press. But the city's NFL stadium housed the Jake Paul vs. Ben Askren freak fight in April and Gervonta "Tank" Davis headlined a pay-per-view show at the State Farm Arena against Mario Barrios in June.
It's a fair guess that Atlanta would not have been on Top Rank's radar screen if not for Davis. His fight with Barrios reportedly attracted a paid crowd of 16,570, an uncommonly large turnout by today's standards. Eighteen months earlier, in his first appearance in Atlanta where he is a part-time resident, "Tank" drew 14,129 to the State Farm Arena for a far less compelling match with Yuriorkis Gamboa. That bout took place three days after Christmas, historically a dead zone for a boxing promoter.
The Davis-Gamboa fight with a vacant 130-pound belt at stake was Atlanta' first world title fight since the 1998 match between Evander Holyfield and Vaughn Bean, a drought of 21 years.
Holyfield, who grew up in a public housing complex in Atlanta, had two prior title fights in the city where he was raised. In 1991, he defended his heavyweight title here against late sub Bert Cooper. Five years earlier, Evander wrested the WBA junior heavyweight (190 pound) title from Dwight Muhammad Qawi in an Atlanta ring.
The most important fight in Atlanta as measured by international news coverage was the Oct. 26, 1970 match between Muhammad Ali and Jerry Quarry. This was Ali's first fight in 43 months, having lost the prime of his career to a suspension for draft evasion. The crowd of 5,000 at the city's old municipal auditorium included 600 members of the press. (Ali chopped Quarry to pieces in a fight that was stopped after three rounds.)
The spearhead of the promotion was Atlanta attorney Leroy Johnson, the only African-American member of Georgia's State Senate. He and Atlanta's Jewish mayor overcame the opposition Georgia's segregationist governor Lester Maddox who declared Oct. 26, 1970 a day of mourning. Maddox's arms were tied because Georgia had no state boxing commission beholden to the Governor. Each municipality was free to set its own course.
The 1970 fight, the first of two between Ali and Quarry, came to be seen as a watershed moment in the history of the "New South." Twenty-six years later, Ali returned to Atlanta to light the Olympic cauldron at the opening ceremony of the 1996 Olympic Games, one of the most indelible moments in TV history.
Of all the boxers born and raised in Georgia, none competed before more eyewitnesses than Beau Jack, a two-time world lightweight champion in the 1940s who appeared in a record 21 main events at Madison Square Garden.
Beau Jack had his first two fights in Augusta where he had a shoeshine stand in the clubhouse of the famous golf course, and two of his final three fights there, but fought only once in Atlanta, that coming very late in his career when his pull was diminished. On his road to Gotham's famous sock palace, the Augusta native spent a considerable time living and fighting in Holyoke, Massachusetts, where, unlike Atlanta, there was no opposition to interracial matches.
Beau Jack's lone appearance in Atlanta came on July 17, 1950. His fight with Bobby Timpson, a journeyman from Youngstown Ohio, was one of only two pro boxing events in Atlanta in that calendar year. The sport had been moribund in that city for the better part of the previous three decades.
To find a period when boxing activity in Atlanta was as robust as it has been lately, one has to go back 100 years. In those giddy days in the immediate aftermath of World War I when boxing was bursting out all over, a former streetcar conductor named Walker Miller (everyone called him Walk) turned Atlanta into a boxing hotspot on par with the region's other major cities, Memphis and New Orleans, where the sport at the local level was also flourishing.
W.L. "Young" Stribling, perhaps the greatest regional attraction in boxing history, made his pro debut in 1921 at age 16 on a Miller-promoted show in Atlanta. Walk Miller would eventually become Stribling's co-manager, maneuvering him into matches with several of the era's top heavyweights, but achieved his greatest success with Theodore Flowers who worked as a porter in Miller's gym before becoming the first man of color to win the world middleweight title.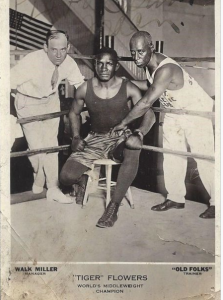 The son of a Georgia sharecropper who was introduced to boxing while working in a Philadelphia shipyard, "Tiger" Flowers, nicknamed the Georgia Deacon, developed a following that crossed racial lines. His two bouts in Madison Square Garden with Harry Greb and his bout in Chicago with Mickey Walker were big money-makers. As he was advancing with Walk Miller at his side, the club scene in Atlanta withered.
Like many boxing promoters, Miller was a jack-of-all-trades. He was a gym operator, a trainer, a manager, a promoter, and a booking agent. The closest thing to him in today's Atlanta is Terri Moss. A former pro boxer, Moss, 55, is the CEO and head trainer of the Buckhead Fight Club which has been keeping the sport alive in the Peach State with a series of low-budget promotions.
Imagine that. Walk Miller's spiritual heir is a woman. Miller and his cronies would have never seen that coming.
—
The bout between the 24-year-old Stevenson (16-0, 8 KOs) and the 34-year-old Herring (23-2, 11 KOs) and a co-feature will air on ESPN and ESPN Deportes starting at 10:30 p.m. EST. The undercard will air on ESPN+.
There are nine fights scheduled on Saturday's Top Rank show including appearances by up-and-comers Evan Holyfield, Evander Holyfield's son, and Nico Ali Walsh, the grandson of Muhammad Ali.
Check out more boxing news on video at the Boxing Channel
To comment on this story in the Fight Forum CLICK HERE
Late-Bloomer Jersey Joe Walcott Goes the Distance Again With Statue in Camden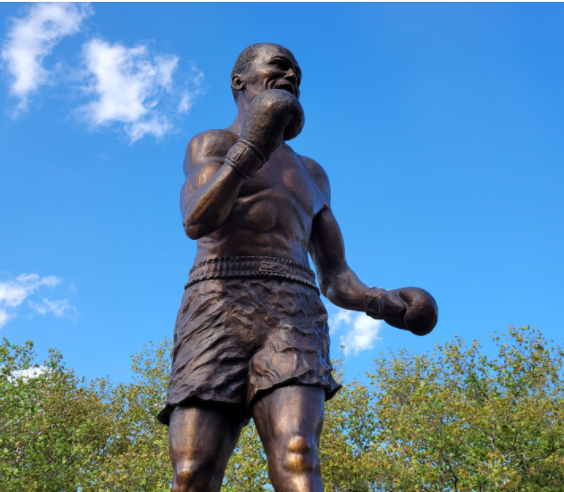 It may not always be apparent to those with untrained eyes, but there is genuine art in boxing for those who understand the beauty and majesty of a perfectly timed left hook. Just such a masterful moment of the sweet science was authored by Jersey Joe Walcott on July 18, 1951, in the seventh round of his fifth and likely final shot at the heavyweight championship he had been clawing and scratching his way toward since he turned pro at 16 in 1930.
Again a longshot against the great Ezzard Charles, against whom he already was 0-2 in title bouts, a frozen moment in time that fateful night at Pittsburgh's Forbes Field transformed Walcott from a symbol of his sport's relentless but mostly unrewarded grinders to instant-legend status. At 37, he not only had become the oldest man to that point ever to win boxing's most prestigious prize (a distinction he would hold for 43 years, until 45-year-old George Foreman dethroned WBA/IBF champ Michael Moorer on another incredible, bolt-from-the-blue knockout, on Nov. 5, 1994, in Las Vegas), but the patron saint of fighters with iron wills and vision quests they would see through to completion or die trying.
In a story that appeared on this site on July 16, 2018, I ranked Walcott's blasting of Charles No. 1 on my personal list of all-time one-punch knockouts, which I described thusly:
Entering the seventh round, Walcott led the scoring, in rounds, by 5-1, 4-1-1 and 3-3. Moving forward while rocking side to side, the 9-1 underdog dipped to his left and exploded upward with a thunderous left hook that caught Charles flush on the jaw. The semi-conscious champion pitched forward onto his face.
It is difficult to encapsulate the full scope of such a historically significant and aesthetically flawless a punch into any inanimate object, like a statue, but sculptor Carl LeVotch perhaps came as close as is humanly possible with his eight-foot bronze of Walcott, which was unveiled this past Saturday during a celebratory day of festivities in Camden, N.J., the hometown of the beloved fighter whose real name was Arnold Cream. The unveiling took place along the Camden waterfront, at the Wiggins Park Promenade, following a 3½-mile parade that featured marching bands and other attractions.
For medical reasons I was unable to attend an event I had very much been looking forward to, but the spirit of the occasion – and the 20-year march from concept to completion for those who wanted the Walcott/Cream statue to be more than just another item on someone's wish list – closely mirrored the ring career of an inspirational figure who fueled the imaginations of so many attendees. Chief among those is Vincent Cream, 61, the grandson of Jersey Joe who spearheaded the drawn-out efforts to raise the $185,000 required to fund the project, which is still not entirely paid for.
"It was an overwhelming moment," Vincent Cream told Boxing Writers Association of America president Joseph Santoliquito, who covered the event for another media outlet. "Everyone who never met my grandfather met him today.
"No one ever dies. He's here with us. When I look at his statue, and you see who's gathered here – white, black, old, young, everyone coming together – his timelessness has come. To persevere for 23 years, it represents who my grandfather was as a man and his fortitude as a person. When you have a dream, it's important to set goals between the dream and the achievement. Every time I brought up the idea of a statue, people would tell me, `Good luck with that.' That was 10 years ago. We achieved it, a little at a time – like my grandfather."
LeVotch, with whom I have long been acquainted, has nearly as long a track record in his boxing-related field as did Walcott, who took his ring nom de guerre in tribute to Joe "The Barbados Demon" Walcott, a welterweight champion whose career ended in 1911. The original fighting Walcott was a hero to young Arnold Cream's father, Joseph Cream, who came to New Jersey from the British Virgin Islands. I first met LeVotch for a story I did on him that appeared in the Philadelphia Daily News editions of July 2, 2003, when he took me through the process of his creation of a 17-inch cold-cast bronze statuette he called The Spirit of Boxing, reproductions of which are owned by any number of boxing notables. His goal, he told me, was to create something more meaningful than the statue of the fictional heavyweight champion Rocky Balboa that was used as a movie prop for 1982's Rocky III.
"It doesn't move me," LeVotch said. "A true piece of art is capable of moving the man on the street. It is an instrument to inspire. It's been that way since antiquity. I have a great affinity for Rodin (that would be Auguste Rodin, the French sculptor, not Rodan, the Japanese movie monster). His The Thinker is a sacrament, if you will, of an inner grace.
"I'm one of those guys who believe boxing is a metaphor for life. I also think of it as an art form. Those who do it well are, in their own way, artists."
In addition to his sculpted improvements of several awards the BWAA presents as its annual dinner, LeVotch's other life-sized commemoration of a boxing life, that of former middleweight champion Joey Giardello (real name: Carmine Tilelli), was unveiled on May 21, 2011, in Giardelli's old South Philadelphia neighborhood. Like Walcott, Giardelli – father of four sons, one of whom was born with Down Syndrome – was more than just a fighter, something LeVotch sought to convey through his art.
"I saw Joey not only as a terrific fighter, but as a father who cared deeply for his disabled son," Carl told me a decade ago. "How do you convey all these different sides of a man in coagulated metal? My challenge was to capture the essence of the man as well as a physical likeness."
Brought to tears by LeVotch's artistic interpretation of who her husband was and what he represented in meaningful ways that extended beyond the ring, Rosalie Tilelli said, "I'm overwhelmed. I call Carl LeVotch my Michelangelo."
Jersey Joe Walcott was demonstrably statue-worthy even if he hadn't moved on from boxing to a full and rich later phase of his life in which he served as the first African-American elected sheriff of Camden County, serving from 1971 to '74, and chairman of the New Jersey State Athletic Control Board until 1984. His wife, Riletta Cream, also was committed to public service as a city educator and county freeholder from 1994 to 2011.
But it is Walcott the boxer who set records inside the ropes that almost certainly will never be matched, much less surpassed. Fighting in an era when there was just one heavyweight champion, not a bunch of alphabet title-holders, he fought eight times for boxing's grandest prize, going 2-6 with two losses apiece to Joe Louis and Charles before he broke through against Charles with that museum-quality left hook in Pittsburgh. Five of those title bouts, incredibly, were in succession. There are more than a few historians who believe Jersey Joe should have won on points in his first go at Louis, in which he floored the "Brown Bomber" in the first and fourth rounds. No wonder Walcott's most ardent fans, even those in his own family, were hesitant to risk seeing him come up short again when he again squared off against Charles in the home stadium of baseball's Pittsburgh Pirates.
"I was 12 when my dad won the heavyweight title and there he is, so real," Ruth Cream, now 82, told Santoliquito at the unveiling. "I remember that night like it happened clearly. I was the only one downstairs at our house with reporters in our living room watching the fight on TV. Everyone else was upstairs in bed because they didn't want to watch it.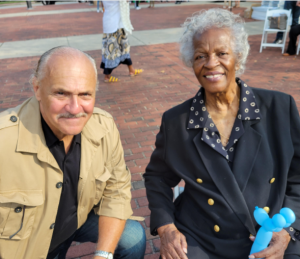 "After my father won, I remember running up the stairs to tell my family, `Daddy won!'"
After a successful defense on points against familiar foe Charles, Walcott, well ahead on points through 12 of the scheduled 15 rounds, was dethroned by Rocky Marciano on a 13th-round knockout on Sept. 23, 1952, in Philadelphia. He fought just once more, this time being stopped in one round by Marciano, before hanging up his gloves with a 51-18-2 (32) record. He was part of the 1990 charter class of inductees into the International Boxing Hall of Fame.
Camden officials are hoping their hometown hero's statue becomes something of a tourist attraction, as is the case with the Rocky statue at the base of the steps of the Philadelphia Art Museum and the 12-foot Joe Frazier statue, created by sculptor Stephen Layne and located outside the Xfinity Live! bar/restaurant in the South Philly sports complex. As splendid as it is, the Giardello statue draws fewer eyes given its location in a less-bustling and attraction-loaded neighborhood.
But in a metropolitan area where bronze tributes to sports stars of the four local professional franchises (Eagles, Phillies, 76ers and Flyers) are fairly commonplace, the statues of Frazier, Giardello, Walcott and, yes, Stallone are at least a signal that boxing, for so long Philadelphia's fifth pro sport and a veritable cradle of champions, is recognizing a part of its past that is worthy of being preserved and treasured.
Editor's Note: Bernard Fernandez, named to the International Boxing Hall of Fame in the Observer category with the class of 2020, was the recipient of numerous awards for writing excellence during his 28-year career as a sportswriter for the Philadelphia Daily News. Fernandez's first book, "Championship Rounds," a compendium of previously published material, was released in May of last year. The sequel, "Championship Rounds, Vol. 2," with a foreword by Jim Lampley, arrives this fall. The book can be ordered through Amazon.com, in hard or soft cover, and other book-selling websites and outlets.
Check out more boxing news on video at the Boxing Channel
To comment on this story in the Fight Forum CLICK HERE
Weekend Boxing Recap: The Mikey Garcia Stunner and More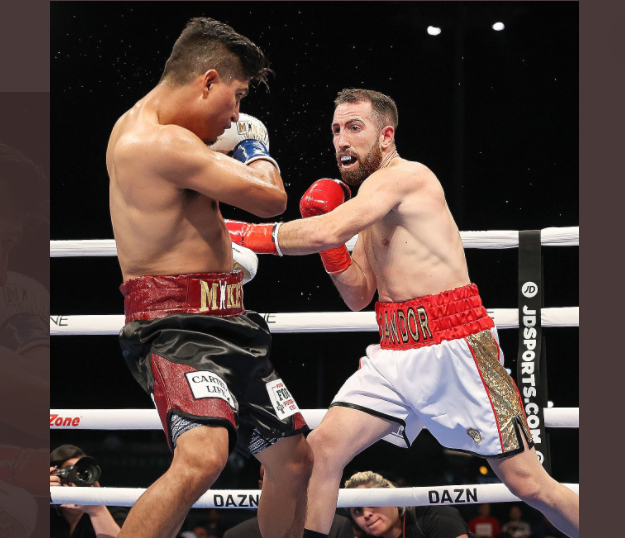 Weekend Boxing Recap: The Mikey Garcia Stunner and More
Boxing was all over the map on the third Saturday of October with many of the shows pulled together on short notice as promoters took advantage of relaxed COVID constraints to return to business as usual. When the smoke cleared, a monster upset in Fresno overshadowed the other events.
Mikey Garcia, a shoo-in to make the Hall of Fame, was on the wrong side of it. Spain's Sandor Martin, in his USA debut, won a well-deserved decision over Garcia at a Triple-A baseball park in Fresno.
Garcia, a former four-division belt-holder, was 40-1 coming in with his only loss coming at the hands of Errol Spence. Martin, a 28-year-old southpaw, brought a nice record with him from Europe (38-2) but with only 13 wins coming by way of stoppage it was plain that he wasn't a heavy hitter. His only chance was to out-box Garcia and that seemed far-fetched.
But Martin did exactly that, counter-punching effectively to win a 10-round majority decision. Two judges had it 97-93 with the third turning in a 95-95 tally.
Neither Garcia nor Martin were natural welterweights. The bout was fought at a catch-weight of 145 pounds. After the bout, the Spaniard indicated a preference for dropping back to 140 where enticing opportunities await.
There was another upset, albeit a much milder one, in the co-feature where Puerto Rico's Jonathan Gonzalez improved to 25-3-1 (14) while shearing the WBO world flyweight title from the shoulders of Mexicali's Elwin Soto (19-2).
Soto was making his fourth defense of the title and rode into the match with a 17-fight winning streak. Gonzalez, a southpaw, had formerly fought for the WBO world flyweight title, getting stopped in seven rounds by Kosei Tanaka in Nagoya, Japan.
One of the judges favored Soto 116-112, but he was properly out-voted by his colleagues who had it 116-112 the other way.
Riga, Latvia
The first major fight on Saturday took place in Riga, Latvia, where hometown hero Mairis Briedis successfully defended his IBF cruiserweight title with a third-round stoppage of Germany's Artur Mann who was on the deck three times before the match was halted at the 1:54 mark.
Briedis (28-1, 20 KOs) was making his first start since dismantling KO artist Yuniel Dorticos in the finals of season two of the World Boxing Super Series cruiserweight tournament. He scored the first of his three knockdowns in the waning seconds of round two when he deposited Mann (17-2) on the canvas with a straight right hand.
Although boosters of fast-rising WBO champ Lawrence Okolie would disagree, the Latvian is widely regarded as the best cruiserweight in the world. His only setback came when he lost a narrow decision to current WBA/IBF/WBO heavyweight champ Oleksandr Usyk in this ring in January of 2018. Now 36 years old, Briedis has yet to appear in a main event outside Europe. That's undoubtedly about to change and a rematch with Usyk is well within the realm of possibility.
Newcastle, England
Chris Eubank Jr, whose fight two weeks ago in London with late sub Anati Muratov was cancelled at the 11th hour when Muratov failed his medical exam, was added to this Matchroom card and his bout with Wanik Awdijan became the de facto main event. A 26-year-old German, born in Armenia, Awdijan was 28-1 and had won 21 straight (against very limited opposition), but he was no match for Eubank Jr who broke him down with body shots, likely breaking his ribs and forcing him to quit on his stool after five frames.
Eubank Jr, 32, improved to 31-2 (23) His only defeats came at the hands of former world title-holder George Groves and BJ Saunders. He dedicated this fight to his late brother Sebastian Eubank who died in July while swimming in the Persian Gulf.
In other bouts, Hughie Fury, the cousin of Tyson Fury, stayed relevant in the heavyweight division with a stoppage of well-traveled German Christian Hammer and Savannah Marshall successfully defended her WBO world middleweight title with a second-round TKO of Lolita Muzeya.
Akin to Eubank-Awdijan, the Fury-Hammer fight also ended with the loser bowing out after five frames. A biceps injury allegedly caused Hammer to say "no mas," but Fury, in what was arguably his career-best performance, was well ahead on the cards.
The Marshall-Muzeya fight was a battle of unbeatens, but Muzeya's 16-0 record was suspicious as the Zambian had never fought outside the continent of Africa. She came out blazing, but Marshall, who improved to 11-0 (9) had her number and retained her title.
Brooklyn
In the featured bout of a TrillerVerz show at Barclays Center, Long Island's Cletus Seldin, the Hebrew Hammer, knocked out William Silva in the seventh round. It was the fifth-straight win for the 35-year-old Seldin, a junior welterweight who was making his first start in 20 months.
Silva, a 34-year-old Brazilian who fights out of Florida, brought a 28-3 record. His previous losses had come at the hands of Felix Verdejo, Teofimo Lopez, and Arnold Barboza Jr. Seldin improved to 26-1 (22 KOs).
In other bouts, junior welterweight Petros Ananyan, a Brooklyn-based Armenian, improved to 16-2-2 (7) with a 10-round majority decision over local fighter Daniel Gonzalez (20-3-1) and Will Madera of Albany, NY, scored a mild upset when he stopped Jamshidbek Najmitdinov who was pulled out after five rounds with an apparent shoulder injury.
Najmitdinov, from Uzbekistan, was making his U.S. debut but he brought a 17-1 record blemished only by former world title-holder Viktor Postol. Madera improved to 17-1-3.
Photo credit: Ed Mulholand / Matchroom
Check out more boxing news on video at the Boxing Channel
To comment on this story in the Fight Forum CLICK HERE