Remembering the late Craig 'Gator' Bodzianowski, Boxing's One-Legged Wonder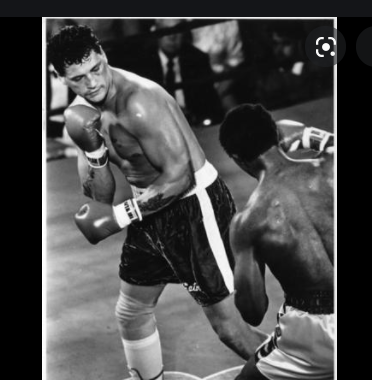 Remembering the late Craig 'Gator' Bodzianowski, Boxing's One-Legged Wonder
It is a really old joke, so much so that you'd have to figure that Henny Youngman and Jack Benny were telling it when they were young comedians on the burlesque circuit nearly a century ago. But there is always an exception to every rule or punchline, the foremost for the purposes of boxing history being its sole contrarian to the oft-repeated proposition that an inept person is "as useless as a one-legged man in an ass-kicking contest."
The late cruiserweight contender, Craig "Gator" Bodzianowski, who was a one-legged man, didn't mind poking a bit of self-deprecating humor at his disability as the occasion warranted. When Bodzianowski was asked why he did not seek financial damages through legal means from the driver of the automobile that slammed into his motorcycle, resulting in the amputation of his mangled lower right leg, the impish former Chicago Golden Gloves champion would wink and say, "I can't go to court. I wouldn't have a leg to stand on."
Bada-bing.
Monday, July 19, marks the 21st anniversary of Bodzianowski's unsuccessful yet indisputably heroic bid to make the seemingly impossible possible. Perhaps he wouldn't have defeated WBA cruiserweight titlist Robert Daniels had he the benefit of two fully functional legs, but his longshot quest in Seattle's Kingdome was made more difficult when a Daniels powershot re-fractured a previously broken rib in the second round, hampering Bodzianowski until the final bell. Although it became increasingly evident that Bodzianowski had no chance to win on the scorecards (Daniels was a wide winner on points, by margins of 119-110 and 118-109 (twice), the battered challenger, his left eye completely swollen shut, refused to yield and finished on his feet.
Bodzianowski – his nickname owed in part to his family's limited finances during his adolescence and in part to his apparent failure to distinguish between large reptiles of similar appearance — was not disposed to crack wise about what he still was able to accomplish in the ring, before, during and after he made what was arguably his sport's most remarkable comeback while fitted with a prosthesis where a significant portion of the extremity he had been born with had been surgically removed.
The Bodzianowski family, its suburban Chicago-area home notwithstanding, had a backyard that housed a menagerie of baboons, pigeons, chickens, snakes and even an alligator. Craig soon took to calling himself "Gator" not because of that particular reptilian pet, but because of the Lacoste polo shirts so in favor at the time, with the little alligator (actually a crocodile) embroidered on the left side of the chest. Those shirts were too pricey for parents Pat and Gloria Bodzianowski to purchase in multiple colors for their four sons, so Pat, a tattoo artist, inked the iconic symbol on Craig's chest and Gloria cut out little rectangles of cheaper Ban-Lon shirts, exposing the tat.
That homemade tattoo served as Craig's most singular mark of identification, at least until he was fitted with his prosthesis.
"I never, ever say, `Darn, if I had my real (leg), I could have been on top a long time ago," Bodzianowski said of any might-have-beens that less-determined individuals would have considered had they found themselves in his situation. "I may have. But I don't look back on that, ever. Not one time. Because I kick ass the way I am now."
Given his steadfast refusal to give up on life or his dream of becoming a world champion, the most shocking part of Craig Bodzianowski's inspirational journey is that the body part that ultimately failed him was the organ that kept him going when nearly everyone had told him he would never box again, or should not even make the attempt. He was just 52 when, the night of July 28, 2013, he suffered a heart attack and died in his sleep.
Hollywood loves tales of underdogs who beat the odds, but the fight flick that could have been made about Bodzianowski's one-of-a-kind comeback never gained traction in La-La Land, if indeed such a pitch ever was made. Perhaps some studio bigwig would have green-lighted a script had the scrappy amputee furnished the requisite exclamation-point finish against Daniels, but he didn't, and so what if Bodzianowski rebounded from that disappointment to win his last seven bouts to retire with a commendable 31-4-1 record with 23 wins inside the distance?
It says much about the impermanence of fringe-level celebrity that ESPN boxing writer/commentator Mark Kriegel, in his blurb review for my 2020 anthology, Championship Rounds, mentions Bodzianowski in passing as a fighter most readers have never heard of, although they would do well to try to find out about him.
Bodzianowski was building a reputation in the Chicago area as a fighter worth following, winning his first 13 professional bouts, 11 by knockout, when, on May 29, 1984, while driving his Kawasaki 440 at a mere 15 mph, the driver of a parked car suddenly pulled ahead of him, attempted a U-turn and smashed into his bike.
In an instant, the 23-year-old of Polish extraction discovered the hard way why bikers are 25 times more likely to suffer death or serious injury than those involved in car crashes. The list of fighters whose lives or careers were ended by motorcycle mishaps is long, both predating and postdating Bodzianowsk: 1996 IBHOF inductee Young Stribling was 28 when he died from injuries he incurred on Oct. 3, 1933; middleweight contender James Shuler, 26, he perished on March 20, 1986, after is cycle collided with a tractor-trailer; former IBF super featherweight and WBC lightweight champ Diego Corrales, 29, took the eternal 10-count when  his bike, traveling at an estimated 100 mph, crashed on May 7, 2009, and two-division world champ Paul "The Punisher" Williams, 26, was paralyzed from the waist down when his bike crashed on May 27, 2012.
"If I could change time, I would," Williams told Joseph Santoliquito for a 2015 story. "But I can't, so I have to deal with it. If I wasn't able to deal with it, I probably would have committed suicide by now or would be angry and depressed all the time. I do feel there are two sides of me: who I was and who I am."
Somewhat amazingly, Bodzianowski was determined never to look back in regret or self-pity. What happened, happened, and there was no changing it. He would live in the present and look to the future, whatever that might hold. And he was determined it was a future that still included boxing, all predictions to the contrary notwithstanding.
Told that his choices were to have his right leg amputated several inches above his ankle or undergo the possibility of as many as 12 operations over two years, after which he likely would forever walk with a cane and have no more than 70 percent use of the leg, Bodzianowski immediately informed the doctors attending him, "Adios, cut it off."
That could have and probably should have been the end of Craig Bodzianowski the boxer. But, after a nine-hour surgery and with the benefit of an advancement in prosthesis technology known as the "Seattle Foot," Bodzianowski showed that his physical limitations were not necessarily as limiting as was widely believed.
"Look, I could have been hurt a lot worse," Bodzianowski said in 1985. "I could have lost an arm, both legs. I consider myself very, very lucky."
He slowly began to build upon that semi-good fortune by beginning with a regimen of standing on his artificial leg for hours each day. Once he felt comfortable with that, he'd jog a few steps. Over time, he bumped the distance up to three miles every other day, with a mile run in between.
The next hurdle to be cleared was convincing different groups of physicians that he was, indeed, fit enough to resume his boxing career. There were skeptics, to be sure; Dr. Ferdie Pacheco, Muhammad Ali's longtime personal physician who later served as a boxing analyst for NBC and Univision, said that, while he admired the "courage and determination of this young man to continue in a dangerous sport, I question and I'm amazed by the lack of judgment and common sense of the boxing commissions and licensors. If this young man should be seriously injured in this sport, where would the commission go hide to avoid the rain of censure falling on its head. The hue and cry, `Ban boxing,' would be heard throughout the land and I might be the guy to lead it."
By and by, however, Bodzianowski demonstrated to various state commission-appointed doctors that he was indeed fit enough and mobile enough to be afforded the opportunity to succeed or fail inside the ropes, where it mattered. In his first comeback fight, he knocked out Francis Sargent in two rounds on Dec. 14, 1985. That would be the same opponent he faced in his last pre-accident bout, which he won via 10-round unanimous decision. It was admittedly a tiny sample size, but at first glance it appeared as if the Gator had not only come back, but possibly even a bit better.
"Hey, I was never that graceful when I had two good legs," Bodzianowski reasoned. "I sort of shuffled side to side."
In addition to Daniels, Bodzianowski's other losses came against former WBC cruiserweight champion Alfonzo Ratliff (twice, both by majority decision) and future IBF cruiser ruler James Warring. Given his handicap, the fact that his only four defeats, all on points, came against current, former and future world titlists makes his saga all the more compelling.
"Only in America can a one-legged man fight for the world title!," mega-promoter Don King harrumphed before Bodzianowski challenged Daniels, the chief undercard bout of a show headlined by two-time former heavyweight champion Tim Witherspoon's 10-round majority decision over Jose Ribalta.
Ratliff, winner of both of his matchups with Bodzianowski, also came away impressed. "I'll say one thing about knocking Craig down, he always gets back up," Ratliff said. "I think the guy's crazy! He's such a sneaky fighter that it looks like he's not throwing hard punches, but the punches are short and they got all his weight in them. He can hurt you. All his punches hurt you. I'll tell you, that's the hardest work I've had in my life. Craig Bodzianowski, all he knows is to keep coming forward."
After stepping away as an active fighter, Bodzianowski trained fighters for a while and worked in construction. Always handy in the kitchen, he went on to graduate from Chicago's Le Cordon Bleu College of Culinary Arts in 2012.
Enduring fame, however, can be fleeting. The novelty of the one-legged fighter who rose near the top of his profession but didn't quite reach the pinnacle faded. Guest spots with David Letterman, NBC Sports and Inside Edition, as well as an 18-minute documentary of his life and career, Against the Ropes, came and went. More recent fighters with fresh stories emerged. The news cycle always replenishes, unless you are a Muhammad Ali (who attended the Daniels-Bodzianowski fight), Mike Tyson or someone of that stripe.
But Craig Bodzianowski deserves to be remembered, if simply for the bottomless depth of his resolve if not his skill-set, and for the magical, mystery quality of the human spirit he so exemplified.
—
A New Orleans native, Bernard Fernandez retired in 2012 after a 43-year career as a newspaper sports writer, the last 28 years with the Philadelphia Daily News. A former five-term president of the Boxing Writers Association of America, Fernandez won the BWAA's Nat Fleischer Award for Excellence in Boxing Journalism in 1998 and the Barney Nagler Award for Long and Meritorious Service in 2015. In December of 2019, Fernandez was accorded the highest honor for a boxing writer when he was named to the International Boxing Hall of Fame with the Class of 2020. Last year, Fernandez's anthology, "Championship Rounds," was released by RKMA Publishing.
Check out more boxing news on video at the Boxing Channel
To comment on this story in the Fight Forum CLICK HERE
Emanuel Navarrete Retains WBO Featherweight Title in a San Diego Firefight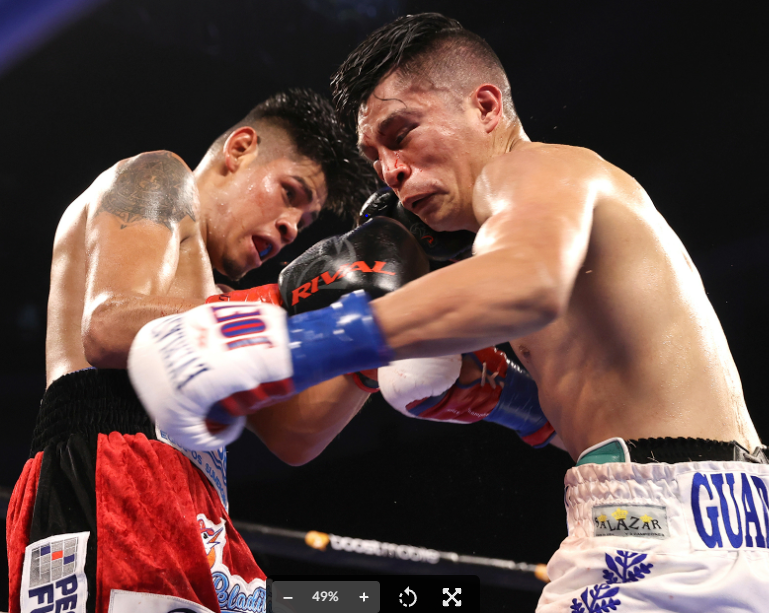 SAN DIEGO-WBO featherweight titlist Emanuel Navarrete won by unanimous decision over Joet Gonzalez in a slugfest that had fans cheering nonstop on Friday night. Fans were mesmerized by the savagery.
More than 2,000 fans saw Mexico City's Navarrete (35-1, 29 KOs) and Southern California's Gonzalez (24-2, 14 KOs) bounce brutal shots off each other for 12 successive rounds at Pechanga Sports Arena.
Both Navarrete and Gonzalez were about equal in height with the champion maybe a slight taller, but not by much. As soon as the first bell rang the two featherweights opened up in furious fashion.
Gonzalez was making his second attempt to grab a world title. His first attempt fell short a year ago. He was eager to atone for the defeat by clobbering Navarrete. Body shots were the weapon of choice.
The Mexican fighter Navarrete was accustomed to battling shorter fighters, this time the two were equal in size and in fury. Blows were flying in bunches and by the third round Gonzalez suffered a cut on his right cheek.
At several points Navarrete would connect with a solid blow and eagerly seek to finish the fight. Each time it happened Gonzalez would fight back even more furiously and beat back the champions attacks.
Gonzalez also connected with big shots and moved in for the kill only find Navarrete take a stand and fire back. Neither was able to truly gain a significant edge. After 12 rounds of nonstop action the decision was given to the judges. One scored it 118-110, two others saw it 116-112 all for Navarrete.
Fans were pleased by the decision and even more pleased by the breath-taking action they had witnessed.
Welterweights
Local fighter Giovani Santillan (28-0, 15 KOs) remained undefeated by unanimous decision after 10 rounds versus Tijuana's Angel Ruiz (17-2, 12 KOs). The two southpaws were evenly matched.
San Diego's Santillan was able to outwork Ruiz in almost every round. Though Ruiz has heavy hands he was not able to hurt Santillan even with uppercuts. It was clear very early in the fight that Santillan was the more technical and busier of the two. No knockdowns were scored.
After 10 rounds two judges scored it 100-90 for Santillan and a third saw it 99-91.
Other Results
Lindolfo Delgado (14-0, 12 KOs) battered and knocked down fellow Mexican Juan Garcia Mendez (21-5-2) in the last round of an 8-round super lightweight bout, but could not score the knockout win.
Delgado, a Mexican Olympian, was the quicker and stronger fighter yet discovered Garcia Mendez has a solid chin. All three judges scored it 80-71 for Delgado.
Puerto Rico's Henry Lebron (14-0, 9 KOs) defeated Manuel Rey Rojas (21-6) by decision after eight rounds in a lightweight match.
Javier Martinez (5-0, 2 KOs) soundly defeated Darryl Jones (4-3-1) by decision after six rounds in a middleweight clash. Jones was tough.
Las Vegas bantamweight Floyd Diaz (3-0) knocked down Tucson's Jose Ramirez (1-1) in the first round but was unable to end the fight early. Diaz won by decision.
Heavyweight Antonio Mireles (1-0) knocked out Demonte Randle (2-2) at 2:07 of the first round.
Photo credit: Mikey Williams / Top Rank for Getty Images
Check out more boxing news on video at the Boxing Channel
To comment on this story in the Fight Forum CLICK HERE
Russell Peltz's "Thirty Dollars and a Cut Eye": Book Review by Thomas Hauser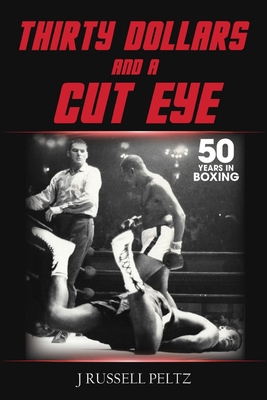 Russell Peltz's "Thirty Dollars and a Cut Eye": Book Review by Thomas Hauser
Russell Peltz has been promoting fights for fifty years and is as much a part of the fabric of Philadelphia boxing as Philly gym wars and Philly fighters. He was inducted into the International Boxing Hall of Fame in 2004 and deservedly so. Now Peltz has written a memoir entitled Thirty Dollars and a Cut Eye that chronicles his many years in the sweet science.
Peltz started in boxing before it was, in his words, "bastardized by the alphabet groups" and at a time when "world titles still meant something."
"I fell in love with boxing when I was twelve," he writes, "saw my first live fight at fourteen, decided to make it my life, and never looked back." He promoted his first fight card in 1969 at age 22.
Peltz came of age in boxing at a time when promoters – particularly small promoters – survived or died based on the live gate. Peltz Boxing Promotions had long runs at the Blue Horizon in Philadelphia and both Harrah's Marina and the Sands  in Atlantic City. His journey through the sweet science included a seven-year stint as director of boxing for The Spectrum in Philadelphia. At the turn of the century, he was a matchmaker for ESPN.
Along the way, Peltz's office in Philadelphia was fire-bombed. He was robbed at gunpoint while selling tickets in his office for a fight card at the Blue Horizon and threatened in creative ways more times than one might imagine. He once had a fight fall out when one of the fighters was arrested on the day of the weigh-in. No wonder he quotes promoter Marty Kramer, who declared, "The only thing I wish on my worst enemy is that he becomes a small-club boxing promoter."
Now Peltz has put pen to paper – or finger to keyboard. "The internet is often a misinformation highway," he writes. "I want to set the record straight as to what actually went on in boxing in the Philadelphia area since the late-1960s. I'm tired of reading tweets or Facebook posts or Instagram accounts from people who were not around and have no idea what went on but write like they do."
Thirty Dollars and a Cut Eye is filled with characters (inside and outside the ring) who give boxing its texture. As Peltz acknowledges, his own judgment was sometimes faulty. Russell once turned down the opportunity to promote Marvin Hagler on a long-term basis. There are countless anecdotes about shady referees, bad judging, and other injustices. Middleweight Bennie Briscoe figures prominently in the story, as do other Philadelphia fighters like Willie "The Worm" Monroe, Bobby "Boogaloo" Watts, Eugene "Cyclone" Hart, Stanley "Kitten" Hayward, and Matthew Franklin (later Matthew Saad Muhammad). Perhaps the best fight Peltz ever promoted  was the 1977 classic when Franklin knocked out Marvin Johnson in the twelfth round.
There's humor. After Larry Holmes pitched a shutout against Randall "Tex" Cobb in 1982, Cobb proclaimed, "Larry never beat me. He just won the first fifteen rounds."
And there are poignant notes. Writing about Tanzanian-born Rogers Mtagwa (who boxed out of Philadelphia), Peltz recalls, "He couldn't pass an eye exam because he didn't understand the alphabet."
Remembering the Blue Horizon, Peltz fondly recounts, ""The Blue Horizon was a fight fan's nirvana. The ring was 15-feet-9-inches squared inside the ropes. No fighter came to the Blue Horizon to pad his record. Fans wanted good fights, not slaughters of second-raters."
That ethos was personified by future bantamweight champion Jeff Chandler who, after knocking out an obviously inept opponent, told Peltz, "Don't ever embarrass me like that again in front of my fans."
Thereafter, whenever a manager asked Peltz to put his fighter in soft to "get me six wins in a row," Russell thought of Chandler. "I enjoyed promoting fights more than promoting fighters," he writes. "If I was interested in promoting fighters, I would have been a manager."
That brings us to Peltz the writer.
The first thing to be said here is that this is a book for boxing junkies, not the casual fan. Peltz is detail-oriented. But do readers really need to know what tickets prices were for the April 6, 1976, fight between Bennie Briscoe and Eugene Hart? The book tends to get bogged down in details. And after a while, the fights and fighters blur together in the telling.
It brings to mind the relationship between Gene Tunney and George Bernard Shaw. The noted playwright and heavyweight great developed a genuine friendship. But Shaw's fondness for Tunney stopped short of uncritical admiration. In 1932, the former champion authored his autobiography (A Man Must Fight) and proudly presented a copy to his intellectual mentor. Shaw read the book and responded with a letter that read in part, "Just as one prayer meeting is very like another, one fight is very like another. At a certain point, I wanted to skip to Dempsey."
Reading Thirty Dollars and a Cut Eye, at a certain point I wanted to skip to Hagler.
There's also one jarring note. Peltz recounts how, when Mike Jones fought Randall Bailey for the vacant IBF welterweight title in Las Vegas in 2012, Peltz bet five hundred dollars against Jones (his own fighter) at the MGM Sports Book and collected two thousand dollars when Bailey (trailing badly on the judges' scorecards) knocked Jones out in the eleventh round.
"It was a tradition from my days with Bennie Briscoe," Russell explains. "I'd bet against my fighter, hoping to lose the bet and win the fight."
I think Russell Peltz is honest. I mean that sincerely. And I think he was rooting for Mike Jones to beat Randall Bailey. But I don't think that promoters should bet on fights involving their own fighters. And it's worse if they bet against their own fighters. Regardless of the motivation, it looks bad. Or phrased differently: Suppose Don King had bet on Buster Douglas to beat Mike Tyson in Tokyo?
Philadelphia was once a great fight town. in 1926, the first fight between Jack Dempsey and Gene Tunney drew 120,000 fans to Sesquicentennial Stadium. Twenty-six years later, Rocky Marciano knocked out Jersey Joe Walcott at same site (renamed Municipal Stadium) to claim the heavyweight throne.
Peltz takes pride in saying, "I was part of Philadelphia's last golden age of boxing."
An important part.
Thomas Hauser's email address is thomashauserwriter@gmail.com. His most recent book – Broken Dreams: Another Year Inside Boxing – was published by the University of Arkansas Press this autumn. In 2004, the Boxing Writers Association of America honored Hauser with the Nat Fleischer Award for career excellence in boxing journalism. In 2019, he was selected for boxing's highest honor – induction into the International Boxing Hall of Fame.
Check out more boxing news on video at the Boxing Channel
To comment on this story in the Fight Forum CLICK HERE
Avila Perspective, Chap. 156: A World Title Fight in San Diego and More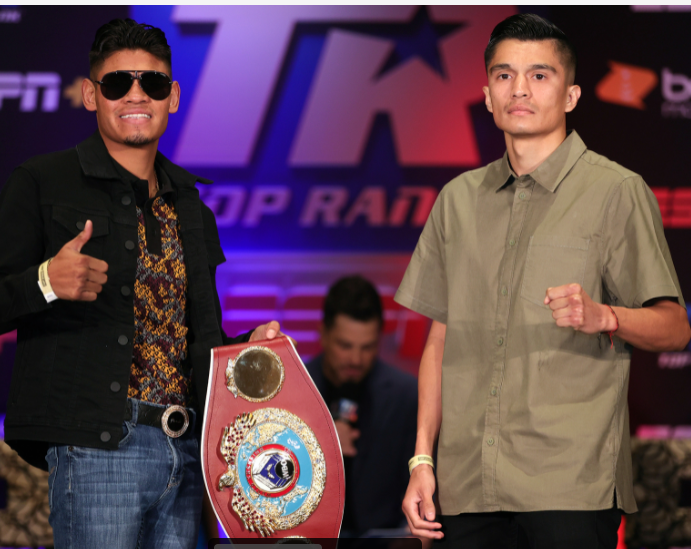 World championship prizefighting returns to San Diego.
Though the port city serves as a base for US Marines, US Navy and other fighting organizations, boxing has rarely held events in its city limits. But it's no stranger.
WBO featherweight titlist Emanuel Navarrete (34-1, 29 KOs) defends against L.A. native Joet Gonzalez (24-1, 14 KOs) on Friday night at the Pechanga Arena in San Diego, Calif. ESPN+ will stream the Top Rank card.
One reason boxing events are rare in San Diego lies in the simple reason it's located a mere 20 miles from Tijuana, Mexico. It is cheaper to stage boxing shows across the border and common to see up to five shows taking place simultaneously.
A world champion like Navarrete wants to be compensated in world championship style and that means fighting on American soil.
Navarrete, 26, hails from Mexico City and has beaten back-to-back featherweight contenders from the USA in Christopher Diaz and Ruben Villa. Before that, he upset Isaac Dogboe to win the super bantamweight world title before making weight forced him to move up a division. He's a fighting machine.
"I think this is going to be a tough fight. He is a tough opponent," said Navarrete.
Gonzalez, 28, was raised in a fighting family and has previously fought for a world title but was unsuccessful against Shakur Stevenson. The Los Angeles native had an extensive amateur career and as a professional he's steadily adapted to the professional style. This is his shot at the world title.
"Navarrete has a style that's very unique, very hard to figure out, and that's why he's a champion," said Gonzalez. "I'm planning on leaving Friday night with that belt."
In a semi-main event local fighter Giovani Santillan (27-0, 15 KOs) meets Angel Ruiz (17-1, 12 KOs) in a clash between southpaw welterweights set for 10 rounds. Both fought numerous times on Thompson Boxing Promotion cards in Southern California.
Santillan has fought as the main event on many occasions and provided upsets in nationally televised events.
"It's very special for me to be fighting here in San Diego. I grew up close by here. To all my family and friends that are coming, expect the best version of me. I'm coming with everything," said Santillan.
Ruiz also has fought on nationally televised events and upset a fighter or two. Southpaw versus southpaw can be puzzling. It usually comes down to who has the better right hook.
"He's a great fighter. I'm a great fighter, too," said Ruiz.
Doors open at 5 p.m.
Mikey Garcia Returns
It's been almost two years since Mikey Garcia (40-1, 30 KOs) last fought. He returns on Saturday, Oct. 16, to face Sandor Martin (38-2, 13 KOs) a slick fighting southpaw from Barcelona, Spain. Their super lightweight bout takes place in Fresno, Calif. at the Chukchansi Park. DAZN will show the fight.
Garcia has been one of the boxing masters and has captured world titles in four weight divisions. Very few can match his wisdom inside a prize ring. The last time he fought was on February 2020 when he defeated Jessie Vargas in a welterweight clash.
Now Garcia is back down to super lightweight. He had hoped to entice Manny Pacquiao for a big money fight, but the Filipino superstar chose another.
Martin has never fought on American soil and has only ventured out of Spain twice. He's a big question mark when it comes to ability. Can he match skills with Garcia who has won world titles as a featherweight, super featherweight, lightweight and super lightweight?
We shall see.
The co-main event features WBO light flyweight titlist Elwin Soto (19-1, 13 KOs) of Mexico defending against Puerto Rico's Jonathan Gonzalez (24-3-1, 14 KOs). As most of you know, anytime Mexico fights Puerto Rico anything can happen.
Heavyweight Examination
Tyson Fury's victory over Deontay Wilder proved to be the best of the trilogy that began three years ago in Los Angeles. Anytime you see multiple knockdowns it exemplifies the fight game to its core. It's a battle of wills and the best man wins.
Only once before had two larger heavyweights exchanged blows when seven-footer Nicolai Valuev and Jameel McCline battled in 2008. But that heavyweight match was held at Switzerland and only seen in Europe. And there was another fight between NBA size power forwards in Los Angeles that was equally exciting when Lennox Lewis and Vitali Klitschko clashed in the Staples Center on June 2003. It turned out to be Lewis's farewell fight and a classic.
Wilder and Fury put on another classic.
The 1990s seemed to be the last decade where heavyweight rumbles regularly took place. You had Riddick Bowe and Evander Holyfield torching each other with massive blows and skill to match. There was Lennox Lewis, of course, and his gentleman killer ways. And, of course, there was still Mike Tyson whose best decade was the 1980s, yet was the heavyweight with the biggest following.
In this age of social media driven world of entertainment, Fury and Wilder did participate in a lot of seemingly useless drivel. But once inside the ropes, they delivered like FedEx truck drivers on the clock.
Those old enough to remember recall the three battles between Muhammad Ali and Joe Frazier. Nothing tops their three clashes, especially the "Thrilla in Manilla" in 1975. If you get a chance, take a look at that savagery. Though no knockdowns were scored, it was that mesh of skill and intensity for nearly 15 rounds that mesmerized sports fans and made both fighters legends for all time.
This past Saturday, Fury and Wilder reminded sports fans that heavyweight splendor still exists. And that no other sport comes down to the basic man-versus-man in a boxing ring. The biggest and baddest slugged it out and the winner was Fury.
Boxing is the ultimate sport.
Fights to Watch
Thurs. UFC Fight Pass 7 p.m. Lester Martinez (8-0) vs Raiko Santana (8-2).
Fri. UFC Fight Pass 7 p.m. Santiago Dominguez (24-0) vs Jesus Antonio Rubio (13-4-1).
Fri. ESPN+ 6 p.m. Emanuel Navarrete (34-1) vs Joet Gonzalez (24-1); Giovani Santillan (27-0) vs Angel Ruiz (17-1).
Fri. Telemundo 11:59 p.m. Axel Aragon (14-4-1) vs Armando Torres (26-19).
Sat. DAZN 11 a.m. Hughie Fury (25-3) vs Christian Hammer (26-7); Savannah Marshall (10-0) vs Lolita Muzeya (16-0).
Sat. DAZN 2 p.m. Mikey Garcia (40-1) vs Sandor Martin (38-2).
Sat. FITE.TV 3 p.m. Cletus Seldin vs William Silva
Photo credit: Mikey Williams / Top Rank via Getty Images
Check out more boxing news on video at the Boxing Channel
To comment on this story in the Fight Forum CLICK HERE