The Hauser Report: Dmitry Bivol Should Not Be Allowed to Fight Canelo Alvarez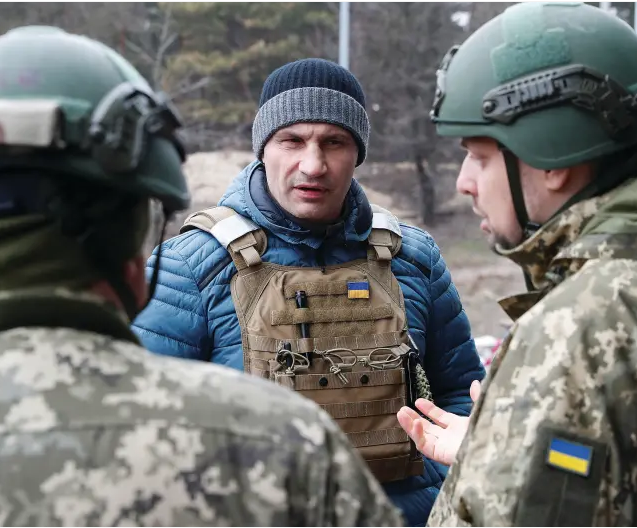 The Hauser Report: Dmitry Bivol Should Not Be Allowed to Fight Canelo Alvarez
"The ambition is global domination. It is like a snowball that keeps on growing. We never stop trying to do more or be bigger or go to new territories."
No, that wasn't Vladimir Putin. It was Eddie Hearn (as reported by Ron Lewis on May 16, 2021). Hearn, of course, didn't say it in the context of geopolitics. He was talking about Matchroom Boxing and DAZN.
Matchroom and DAZN are now planning to promote and stream a championship fight between Canelo Alvarez and Dmitry Bivol at T-Mobile Arena in Las Vegas on May 7. Because Bivol is a Russian citizen who lives in Russia, there have been calls to replace him as Canelo's opponent.
On March 8, Wladimir Klitschko (who has returned to Kyiv to help defend his Ukrainian homeland against Russian aggression) was interviewed by BBC 5 Live Radio and urged the broadest possible economic sanctions against Russia including a global boycott of Russian athletes. When asked if Canelo-Bivol should proceed, Klitschko answered, "Absolutely not. Every sanction – and it's nothing against the personalities or athletes, it's about the politics of Russia – every Russian representative in this case needs to be sanctioned because this way we show to Russia that the world is against his [Putin's] senseless war and there is no good in this war."
"To isolate Russia from all sporting competition is not an act of aggression," Klitschko continued. "We do this to stop the war, in the name of peace. I have nothing personal against the athletes, but I have a lot against the aggression of Russian leader Putin. We believe sanctions on different levels, including sport, are crucially important. If you take away sporting competition, the athletes will ask their leader, 'Why will nobody compete against us?' I repeat, this is not against the athletes. It's in the name of peace in Ukraine."
Bivol was born in Kyrgyzstan but has lived in Russia for most of his life and is a Russian citizen. Those who support his right to fight Canelo on May 7 say there's nothing to indicate that he favors Putin's war of aggression and that sports should be kept separate from politics. But the arguments against allowing Canelo-Bivol to proceed are overwhelming.
At the March 2 kick-off press conference for Canelo-Bivol, Dmitry told reporters, "None of us are enjoying what is happening. I have a lot of friends in Ukraine. I have a lot of friends in Russia and my family is in Russia. I wish everyone peace and only the best."
That's an empty statement. I have no idea what Bivol's political views are. He seems to be stuck between a rock and a hard place. One empathizes with the fact that his family in Russia would be at risk if he spoke out against the invasion of Ukraine. The war isn't his fault. But I have more sympathy for the people who are being killed as a consequence of Russia's brutal aggression.
Sports are important to geopolitics. Indeed, it's widely believed that the Chinese government asked Putin to not invade Ukraine until after the Winter Olympics in Beijing came to a close. Far from being a bastion of good will, sports are a money-making machine and, to borrow a phrase from Karl Marx, the opiate of the masses.
Despite calls for the United States to boycott the 1936 Olympics in Germany, the games went ahead with American participation. Some people look back fondly on those games because of the gold-medal performances by Jesse Owens. But Germany led the medal count at the 1936 Olympics by a wide margin. The games strengthened Adolph Hitler's standing with the German people and were the subject of Leni Riefenstahl's influential propaganda film, Olympia.
Vitali Klitschko's own political career speaks to the power of sports as a platform for political action (he is now mayor of Kyiv), as do the lives of Muhammad Ali and Manny Pacquiao.
Canelo-Bivol isn't just any fight. Because of Canelo's stature, a victory for Bivol would make Dmitry a potent symbol of Russian might and be heralded as a great victory for Russia. Some people point to the 1938 rematch between Joe Louis and Max Schmeling and ask, "If Schmeling fought then, why can't Bivol fight now." The answer is that (1) those were different times; (2) even then, there were calls to boycott Louis-Schmeling II; and (3) it was personally important to Louis that he fight Schmeling, whereas Bivol is a fungible opponent for Canelo. And think of the boost it would have given Hitler's vile regime if Schmeling had won.
Is it fair to deprive Bivol of a large payday, thereby imposing a financial sanction on one man who is not responsible for the carnage in Ukraine?
That's the way economic sanctions work. Is it fair to deprive oil workers in Russia or Russians who work at McDonald's and Starbucks of their jobs? Financial sanctions are designed to impact upon an aggressor nation's people. It's better than killing them. If Bivol loses the opportunity to fight Canelo, I'll have a degree of sympathy for him. But not as much sympathy as I feel for the people in Ukraine who are being brutalized by the Russian invasion.
And by the way; paying higher prices for gas as a consequence of the economic sanctions being imposed on Russia is a small price for Americans to pay. It's a far lesser sacrifice than being bombed or sending soldiers to die in battle.
Neutrality isn't an acceptable option in the present crisis. In Dante's Inferno, it's written of those who refuse to take a stand on moral issues, "Let us not talk of them, but look and pass." Later, those words were interpreted and quoted by John F. Kennedy as "the hottest places in Hell are reserved for those who in time of moral crisis maintain their neutrality."
As the Irish-born British statesman Edmund Burke wrote more than two centuries ago, "The only thing necessary for the triumph of evil is for good men to do nothing."
Randy Roberts is uniquely qualified to comment on the present situation. Roberts holds the title of Distinguished Professor of History at Purdue University where he teaches a course on World War II. He has also been a visiting professor at the United States Military Academy at West Point where he taught courses on military history and the history of sport. And he has been honored with the A.J. Liebling Award by the Boxing Writers Association of America for biographies of Joe Louis, Muhammad Ali, Jack Dempsey, and Jack Johnson.
Roberts says unequivocally, "Bivol should not be allowed to fight Canelo. The world community has to put as much pressure as possible on Russia. Sports are a national unifying factor. Sports are a way to measure international greatness. That's why they count Olympic medals. It shouldn't be that way but it is. To deny a world stage in sports to Russia is important. The Russian people aren't responsible for what's happening today in Ukraine. But it's impossible to separate Russia from the Russian people. Denying Bivol the opportunity to fight would be an appropriate extension of economic sanctions."
"This is a scary time," Roberts continues. "Never in my life since the Cuban Missile Crisis have I thought there was a real possibility of nuclear war. I always felt that sane people were ultimately in charge. But Putin doesn't fit that mold because, like Hitler, he shows a willingness to take unthinkable steps. I don't think he has wide support for this war in the military or among the Russian people. There have to be generals in Russia who, right now, are thinking that what's happening in Ukraine is wrong. But can they halt the use of nuclear weapons if Putin orders it?"
Where do we go from here?
First, let's acknowledge the heroic role being played by Vitali Klitschko as mayor of Kyiv. Vitali (pictured) and Wladimir are inspirational figures. Vasyl Lomachenko and Oleksandr Usyk have returned to their homeland and also joined the defense effort.
As of this writing, Matchroom and DAZN seem to be moving ahead with Canelo-Bivol. Let's not forget; this is the same team that staged the 2019 rematch between Anthony Joshua and Andy Ruiz in Saudi Arabia despite compelling evidence that the Saudi government was responsible for the murder of Washington Post journalist Jamal Khashoggi in the Saudi Arabian consulate in Istanbul on October 2, 2018.
DAZN founder Len Blavatnik is Ukrainian-born and a citizen of both the United States and United Kingdom. His personal fortune has been estimated by Bloomberg and other sources as being well in excess of $20 billion. A substantial portion of his wealth came from buying formerly-state-owned oil and aluminum assets in Russia as they were privatized by the Russian government.
Blavatnik could unilaterally pull the plug on Canelo-Bivol in an instant. And if he's concerned about the financial impact that would have on Bivol, he could reach into his pocket to make Dmitry whole.
Or maybe, at the opposite end of the spectrum, someone will cynically decide that the controversy over whether Bivol should be in the ring on May 7 is good marketing for Canelo-Bivol and that it will engender more subscriptions and pay-per-view buys.
Meanwhile, if DAZN proceeds with its plans to stream Canelo-Bivol, DAZN subscribers can cancel their subscriptions in protest. At the very least, if the fight goes ahead, boxing fans should donate $79.99 to a Ukrainian relief fund rather than buy the fight. Don't fall for someone saying, "Oh, we'll donate a portion of the proceeds from the promotion to charity." Take matters into your own hands, boycott the fight, and donate the full $79.99.
Which is more important: being entertained by two men in a fistfight or making an effort to halt a senseless slaughter?
Thomas Hauser's email address is thomashauserwriter@gmail.com. His most recent book – Broken Dreams: Another Year Inside Boxing – was published by the University of Arkansas Press. In 2004, the Boxing Writers Association of America honored Hauser with the Nat Fleischer Award for career excellence in boxing journalism. In 2019, he was selected for boxing's highest honor – induction into the International Boxing Hall of Fame.
To comment on this story in the Fight Forum CLICK HERE
R.I.P. Les Bonano (1943-2022), Linchpin of Boxing in New Orleans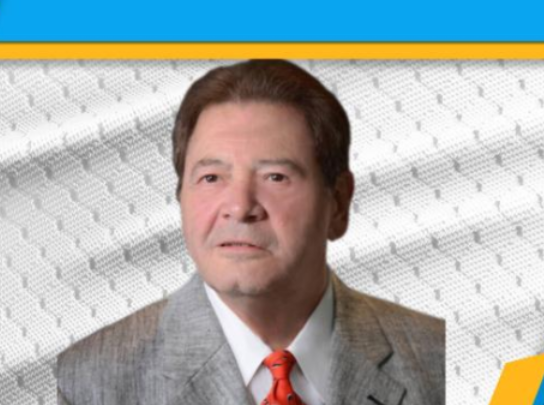 Les Bonano, a fixture on the New Orleans area boxing scene for 50 years, passed away on Saturday night, May 21, at his home in Slidell, Louisiana, surrounded by his wife of 60 years, Mary, his four children and his eight grandchildren. Bonano, who had been in and out of the hospital in recent months with kidney problems, was 79 years old.
Bonano joined the New Orleans Police Department in 1965 and patrolled the French Quarter, one of America's most harrowing beats. In 1974, while working for the New Orleans Parish Sheriff's Department, he was charged with starting an intramural sports program to relieve tensions at the parish prison. He began with basketball and then added boxing. Somewhat later, he opened a gym and took to training, managing, and promoting fighters. He retired from law enforcement in 1981 to give boxing his full attention.
Bonano was poised to seize the moment when neighboring Mississippi legalized gambling in 1990. He carved out arrangements with Gulf Coast casino resorts in Biloxi and Bay St. Louis to keep his fighters' busy. Many of the shows that he facilitated were mid-week shows that aired on the old USA cable network.
Bonano never had the satisfaction of managing a world champion, but he came awful close with Melvin Paul who lost a controversial decision to Charlie "Cho Choo" Brown in the inaugural IBF lightweight title fight. Others in Bonano's stable who went on to compete for world titles include Jerry Celestine, Anthony Stephens, and John Duplessis. Celestine, a light heavyweight who fought Michael Spinks, was an alumnus of Bonano's prison program.
More recently, Bonano promoted Jonathan Guidry, the Dulac, LA heavyweight who made a surprisingly strong showing against WBA (secondary) title-holder Trevor Bryan on a Don King promotion in Warren, Ohio.
In July of last year, Les Bonano was formally inducted into the Greater New Orleans Sports Hall of Fame with the class of 2021. "He is perhaps the final ruler of what remains of a fraying and depleted boxing kingdom in the formerly great fight city of New Orleans," wrote Hall of Fame boxing writer Bernard Fernandez, a New Orleans native, in a tribute that ran on these pages.
We here at The Sweet Science send our condolences to the Bonano family. May he rest in peace.
To comment on this story in the Fight Forum CLICK HERE
What's Next for David Benavidez?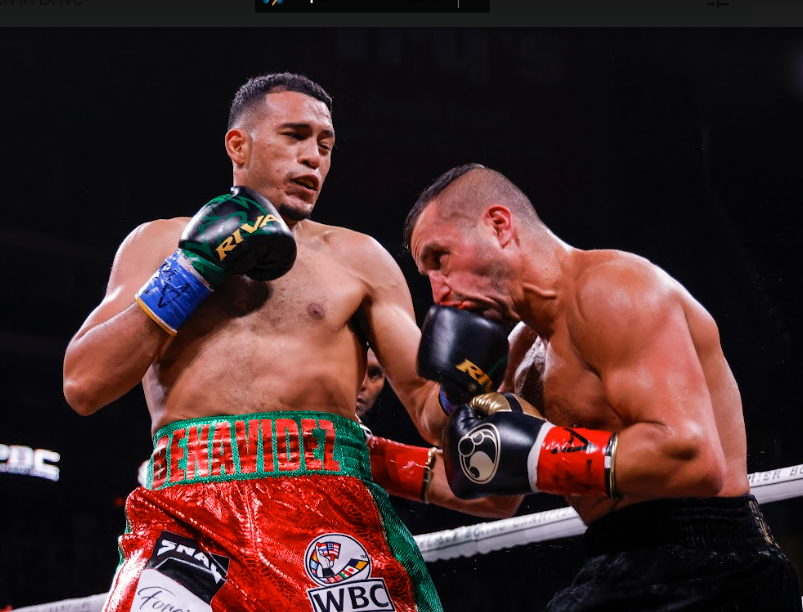 What's Next for David Benavidez?
POST-FIGHT REPORT BY TSS SPECIAL CORRESPONDENT NORM FRAUENHEIM —
GLENDALE, AZ – Forget Canelo Alvarez.
That, at least, was the message from David Benavidez and his promoter late Saturday after he demolished David Lemieux in front of a roaring crowd at Gila River Arena in a Showtime-televised rout.
Benavidez (26-0, 23 KOs) has been talking about a super-middleweight showdown with Canelo for the last couple of years. His victory, a third-round stoppage of Lemieux, put him first in line for a shot at the World Boxing Council's version of the 168-pound title, still held by Canelo
But that talk stopped. Canelo who?
It sounded as if Benavidez, the WBC's interim champion, was ready to shut that door and move on, possibly to Caleb Plant or Jermall Charlo or David Morrell. He never mentioned Canelo during a post-fight news conference a couple of hours after bulldozing Lemieux, a former middleweight champion who was overmatched in every way.
"Plant, Charlo, Morrell, maybe we can put together a fight against one of those guys later in the year,'' said Benavidez, who drew an estimated crowd of nearly 10,000 for the second straight time in an Arizona arena near his old neighborhood in Phoenix.
The question is whether Plant, or Charlo, or Morrell would be willing to face Benavidez. Lemieux was smaller and older. Still, it was scary to witness the beatdown delivered by Benavidez, who grew up about seven miles from Gila River, a National Hockey League Arena.
Benavidez, 25 and still a couple years from his prime, seemingly did it all. He started with body punches. At the end of the first round, he landed a lethal upper-cut, the first in what would prove to be an overwhelming storm. In the second, he knocked Lemieux through the ropes, leaving the Canadian bloodied, dazed and defenseless. At 1:31 of the third it was over. Lemieux (43-5. 36 KOs) did not attend the post-fight news conference. He was taken to a nearby hospital in Glendale.
"He's a good fighter, a courageous fighter,'' Benavidez said. "He did what those others wouldn't do. He fought me.''
Unlike Benavidez, his promoter, Sampson Lewkowicz mentioned Canelo, who is coming off a stunning loss to light-heavyweight Dimitry Bivol.
"Please, you guys need to quit asking about Canelo,'' Lewkowicz told a room full of reporters. "We're looking at three guys. We think we can put together a fight with Charlo, or Plant, or Morrell. But Canelo won't fight David.
"He'll never fight the world's best super-middleweight.''
Photo credit: Esther Lin / SHOWTIME
To comment on this story in the Fight Forum CLICK HERE
The Middleweight Division has a New Star in Janibek Alimkhanuly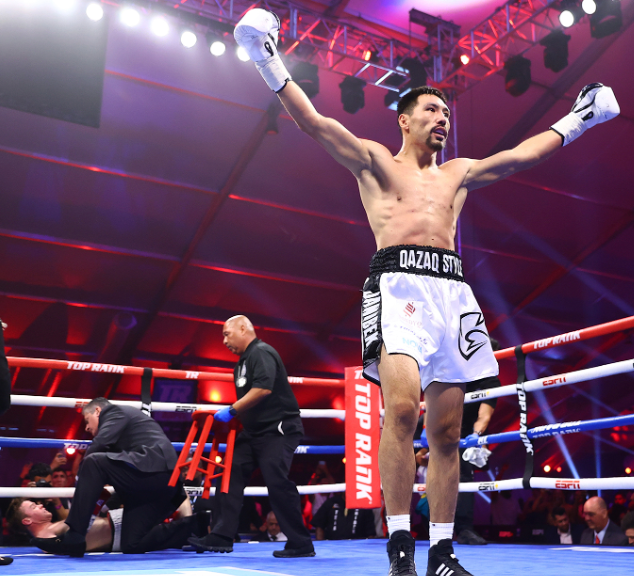 Step aside, GGG. Kazakhstan has a new fistic hero and his name is Janibek Alimkhanuly. Tonight, at Resorts World in Las Vegas, Janibek (he usually goes by his first name) destroyed Britain's intrepid Danny Dignum inside two rounds, scoring two knockdowns, the second of which, a five-punch combination climaxed by a short uppercut, left Dignum unconscious. Referee Tony Weeks waived the fight off immediately. The official time was 2:11 of round two.
With the victory, Janibek (12-0, 8 KOs) becomes the interim WBO middleweight champion. The belt is currently held by Demetrius Andrade who is expected to move to 168, opening the door for the 29-year-old Kazakh southpaw to become "full-fledged."
Although he held the WBO European middleweight title and was undefeated (14-0-1) coming in, Dignum wasn't expected to provide much opposition. Janibek was stepping down in class after stopping former title-holders Rob Brant and Hassan D'Dam D'Jikam in his previous two fights.
Janibek's trainer Buddy McGirt doesn't believe that there is a middleweight on the planet who can hold his own with Janibek (no, not even undefeated Jermall Charlo!) and based on tonight's performance, it would be hard to argue.
Co-Feature
In the co-feature, youth was served as Jamaine Ortiz, the younger man by 10 years, won a unanimous 10-round decision over former WBO super featherweight champion Jamel Herring. The judges had it 96-94 and 97-93 twice.
Ortiz, from Worcester, Massachusetts, did his best work late in the fight as Herring's workload declined. The bout was marred by several accidental clashes of heads with Herring getting the worst of it on each occasion.
"I could have done a lot better," said Ortiz (16-0-1, 8 KOs) after winning the most high-profile fight of his career. Herring, who was making his first start with trainer Manny Robles, fell to 23-4 and hinted that he may retire.
Other Bouts of Note
The opener on ESPN's main platform showcased Cleveland welterweight Delante "Tiger" Johnson, a 2020 Olympian, who advanced to 4-0 (3) with a third-round stoppage of Argentina's Agustin Kucharski (8-5-1).
Johnson had Kucharski on the canvas twice in the first minute of the third round, both the result of counter right hands. Kucharski, who was making his U.S. debut and hadn't previously been stopped, twisted around as he fell the second time and the white towel flew out from his corner. The official time was 0:54.
Glendale, CA featherweight Adam Lopez (16-3, 6 KOs) overcame a pair of knockdowns to win a unanimous 8-round decision over William Encarnacion. The judges had it 76-74 and 77-74 twice.
Lopez, 26, is one of two fighting sons of the late Hector "Torero" Lopez, a former two-time world title challenger who developed a big following in LA in the 1990s. Encarnacion who represented the Dominican Republic in the 2012 Olympics, lost for the third time in 22 starts.
Former WBO super bantamweight champion Jessie Magdaleno returned to the ring after an absence of almost two full years and whitewashed Mexico's Edy Valencia in an 8-round featherweight contest, winning by 80-72 across the board. Las Vegas' Magdaleno improved to 29-1 (4-0 since losing his belt to Isaac Dogboe). Valencia declined to 19-7-6.
Cincinnati featherweight Duke Ragan, a silver medalist in Tokyo improved to 6-0 with his fifth straight win by decision, a four-round whitewash of South Carolina's Victorino Gonzalez (5-3).
In the ESPN+ opener, undefeated Chicago lightweight Giovanni Cabrera (20-0, KOs) won a unanimous 8-round decision over 34-year-old Argentine import Elias Araujo (21-5). The judges saw it 79-72, 77-74, and 75-73. There were no knockdowns, but Araujo lost a point for holding.
Cabrera lacks a hard punch which diminishes his upside, but he's a stylish southpaw who has elevated his game since hooking up with Freddie Roach.
Photo Credit: Mikey Williams / Top Rank via Getty Images
To comment on this story in the Fight Forum CLICK HERE