The Kinahan Bombshell, Boxing's Latest Besmirchment, Has Deep Roots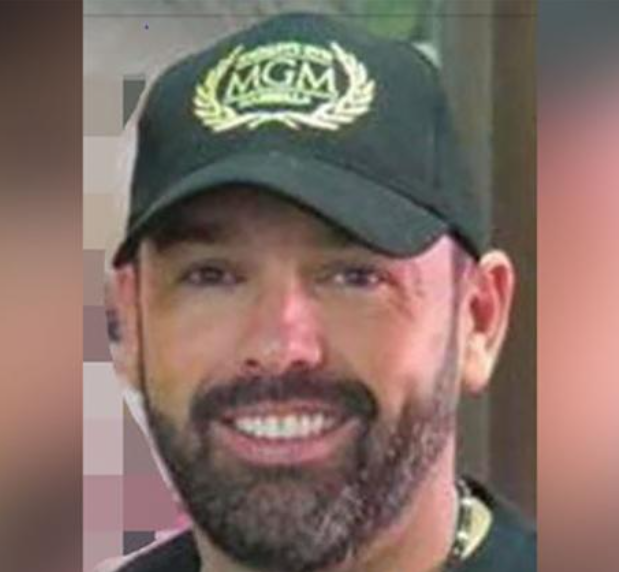 On Tuesday of this week at a press conference in Dublin attended by representatives of multiple government agencies, the United States Treasury sanctioned Daniel Kinahan and several of his associates and put a bounty on their heads. A reward of "up to" $5 million was offered for an arrest and conviction "leading to the financial disruption" of their alleged international crime cartel. The KOCG (the acronym stands for the Kinahan Organized Crime Group) is accused of importing large quantities of cocaine from South America for distribution to countries in Europe, Asia, and the Middle East.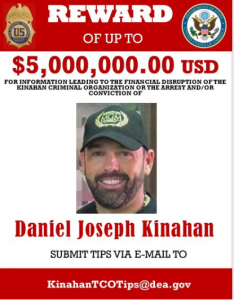 Daniel Kinahan is an important man in the sport of prizefighting. Tyson Fury publicly thanked him for his role in brokering the fight between he and Anthony Joshua, potentially the richest fight of all time, albeit a fight that had to be put on the back burner because Fury had a pre-existing contractual obligation that his management could not sunder.
Some have called the news regarding Kinahan the biggest story in boxing this year. However, one wouldn't have surmised that if one had tuned in to yesterday's press conference for the forthcoming mega-fight between Fury and Dillian Whyte. The issue was never broached during the question-and-answer session with the media although co-promoters Frank Warren and Bob Arum, who joined the fighters on the Zoom call, put the lid on it, taking no questions from reporters likely to ask the Gypsy King for his take on the matter.
We here at The Sweet Science have been following the Kinahan saga since 2016. On February 5 of that year, gunfire erupted at Dublin's Regency Hotel during the weigh-ins for a card (ultimately cancelled) to be held at Dublin's National Stadium the following day. Intruders bearing assault rifles burst into the ballroom where the weigh-ins were happening, fatally shooting one man and seriously wounding two others. The decedent, a career criminal, was reputedly an associate of Irish drug lord Christy Kinahan, the father of Daniel Kinahan, and the murder was said to be in retaliation for the contract killing of a man in Marbella, Costa del Sol, Spain, the previous year. The victim in Marbella was a Dublin man affiliated with a rival gang.
The upscale resort city of Marbella, a quick hop by boat to Morocco, houses the largest  concentration of drug traffickers in the world. It was here that the Kinahans opened the first of what has become an international chain of boxing gyms. The nominal owner was former British and European middleweight champion and three-time world title challenger Matthew Macklin and the gym took the name MGM, which stood for Macklin Gym Marbella (not to be confused with the unaffiliated MGM casino chain).
The gym subsequently changed its name to MTK Global and during its rapid expansion – there are now more than 20 MTK Global gyms on five continents — morphed into something more than a gym franchiser. It now bills itself as the world's foremost boxing management company, negotiating contracts for the fighters under its umbrella and arranging endorsements and sponsorships for them.
In June of 2020, former ABC and ESPN boxing coordinator Bob Yalen joined the company in the role of CEO. Yalen, a Connecticut native who enters the International Boxing Hall of Fame this summer with the class of 2022, gave the company a veneer of respectability. He replaced Sandra Vaughan, a woman identified in the papers as the ex-partner of a convicted drug dealer named Kevin Kelly.
Four current world title-holders have ties to MTK Global: Tyson Fury, unified 140-pound champion Josh Taylor, WBA featherweight champion Leigh Wood, and IBF flyweight champion Sunny Edwards. A number of U.S. boxers — e.g., Vergil Ortiz Jr, Jojo Diaz, and Arnold Barboza – are also MTK Global clients.
Last month Probellum, the company founded last year by former Swiss banker and former Golden Boy Promotions CEO Richard Schaefer, staged shows on back-to-back nights at the Duty Free Tennis Stadium in Dubai. Years from now, when the history of the Kinahans and MTK Global comes fully into focus, this will stand out as a momentous occasion.
There was only one world title fight – Sunny Edwards vs. Muhammad Waseem – but the cost of putting on the two-day affair required a backer or backers with very deep pockets. The travel expenses alone were enormous. There were 10 fights on each night, 20 fights in all, and the 40 competitors represented 20 countries: Argentina, Armenia, the Czech Republic, Egypt, England, France, Ghana, India, Ireland, Jordan, Mexico, Pakistan, Romania, Russia, Spain, Tanzania, Turkey, the United States, Uzbekistan, and the United Arab Emirates.
It was no coincidence that this big event was held in Dubai. The UAE has no extradition treaties with countries in the western hemisphere. Daniel Kinahan, his father, and Daniel's brother Christy Kinahan Jr currently reside there.
World Boxing Council president Mauricio Sulaiman was an honored guest. Sulaiman wrote about his experiences in an article published on the WBC web site. Here's an excerpt:
During Probellum fight night I also met Daniel Kinahan who is advisor and manager of boxers. A man who has been labeled as a person linked to criminal groups. I had a fascinating and insightful talk with him, confirmed by the testimonies of many boxers, who express their admiration and gratitude for the unconditional support he has given them, which has allowed them to significantly improve their lives.
I am nobody to judge any person, and that has been the policy plus ethos of our organization, to combat all types of discrimination and abuse of power, for any person or group.
Since the announcement of the sanctions, there has been a rush by boxing promoters to disassociate themselves from Daniel Kinahan.
"MTK Global will take every measure to ensure the company and those who deal with it are fully compliant with the US sanctions announced this week and take this matter very seriously," said a formal statement from the desk of Bob Yalen in which it was asserted that MTK parted ways with Daniel Kinahan in February of 2017 (an assertion at odds with a report that MTK Global shares an address with Daniel Kinahan's unit in the exclusive Jumeirah Bay Tower in Dubai).
Probellum issued this statement: "We have retained counsel in the US to ensure that we fully comply with all rules, regulations and requirements related to this matter…Any suggestions that Daniel Kinahan is a shareholder or owner of Probellum is false and defamatory."
In a conversation with ESPN combat sports reporter Marc Raimondo, Top Rank honcho Bob Arum said, "I'm a law-abiding American citizen and I will adhere to those sanctions and not have any business relationship with (Daniel Kinahan). Period. End of story." Arum would subsequently acknowledge that he paid Kinahan $4 million in consulting fees, $1 million for each of the four Tyson Fury fights in Las Vegas that Top Rank co-promoted, sending the money to a third party, a company registered in Dubai.
In his Kinahan story for ESPN, Kevin Iole noted that boxing in the U.S. has had a long history with organized crime, citing mid-20th century hoodlums Frankie Carbo and Blinky Palermo as examples. We would have gone back further. Arnold Rothstein, best remembered as the alleged mastermind behind the 1919 World Series fix and as the inspiration for the Meyer Wolfsheim character in "The Great Gatsby," reputedly owned a large piece of fabled lightweight champion Benny Leonard. After his death it came to be understood that Rothstein made more money from the illegal drug trade than he did from all of his gambling enterprises. Prohibition-era gangster Owney Madden was reportedly the head of the syndicate that maneuvered Primo Carnera into the world heavyweight title. Jimmy Cannon's famous line that boxing is the red-light district of sports has held up in every generation.
An editorial writer for the British Morning Star says the Kinahan scandal "amplifies the case for an international governing body (to regulate the sport)." Don't hold your breath.
Arne K. Lang's latest book, titled "George Dixon, Terry McGovern and the Culture of Boxing in America, 1890-1910," will shortly roll off the press. The book, published by McFarland, can be pre-ordered directly from the publisher (https://mcfarlandbooks.com/product/clashof-the-little-giants) or via Amazon.
To comment on this story in the Fight Forum CLICK HERE
R.I.P. Les Bonano (1943-2022), Linchpin of Boxing in New Orleans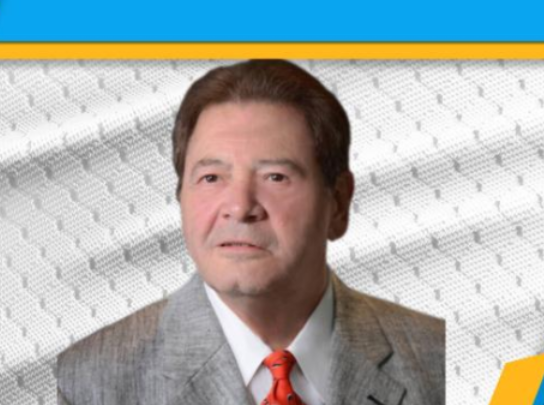 Les Bonano, a fixture on the New Orleans area boxing scene for 50 years, passed away on Saturday night, May 21, at his home in Slidell, Louisiana, surrounded by his wife of 60 years, Mary, his four children and his eight grandchildren. Bonano, who had been in and out of the hospital in recent months with kidney problems, was 79 years old.
Bonano joined the New Orleans Police Department in 1965 and patrolled the French Quarter, one of America's most harrowing beats. In 1974, while working for the New Orleans Parish Sheriff's Department, he was charged with starting an intramural sports program to relieve tensions at the parish prison. He began with basketball and then added boxing. Somewhat later, he opened a gym and took to training, managing, and promoting fighters. He retired from law enforcement in 1981 to give boxing his full attention.
Bonano was poised to seize the moment when neighboring Mississippi legalized gambling in 1990. He carved out arrangements with Gulf Coast casino resorts in Biloxi and Bay St. Louis to keep his fighters' busy. Many of the shows that he facilitated were mid-week shows that aired on the old USA cable network.
Bonano never had the satisfaction of managing a world champion, but he came awful close with Melvin Paul who lost a controversial decision to Charlie "Cho Choo" Brown in the inaugural IBF lightweight title fight. Others in Bonano's stable who went on to compete for world titles include Jerry Celestine, Anthony Stephens, and John Duplessis. Celestine, a light heavyweight who fought Michael Spinks, was an alumnus of Bonano's prison program.
More recently, Bonano promoted Jonathan Guidry, the Dulac, LA heavyweight who made a surprisingly strong showing against WBA (secondary) title-holder Trevor Bryan on a Don King promotion in Warren, Ohio.
In July of last year, Les Bonano was formally inducted into the Greater New Orleans Sports Hall of Fame with the class of 2021. "He is perhaps the final ruler of what remains of a fraying and depleted boxing kingdom in the formerly great fight city of New Orleans," wrote Hall of Fame boxing writer Bernard Fernandez, a New Orleans native, in a tribute that ran on these pages.
We here at The Sweet Science send our condolences to the Bonano family. May he rest in peace.
To comment on this story in the Fight Forum CLICK HERE
What's Next for David Benavidez?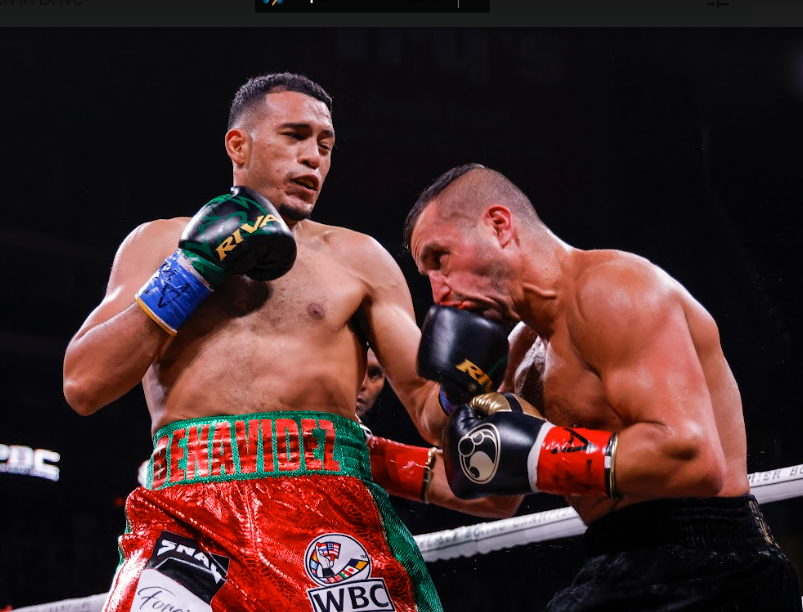 What's Next for David Benavidez?
POST-FIGHT REPORT BY TSS SPECIAL CORRESPONDENT NORM FRAUENHEIM —
GLENDALE, AZ – Forget Canelo Alvarez.
That, at least, was the message from David Benavidez and his promoter late Saturday after he demolished David Lemieux in front of a roaring crowd at Gila River Arena in a Showtime-televised rout.
Benavidez (26-0, 23 KOs) has been talking about a super-middleweight showdown with Canelo for the last couple of years. His victory, a third-round stoppage of Lemieux, put him first in line for a shot at the World Boxing Council's version of the 168-pound title, still held by Canelo
But that talk stopped. Canelo who?
It sounded as if Benavidez, the WBC's interim champion, was ready to shut that door and move on, possibly to Caleb Plant or Jermall Charlo or David Morrell. He never mentioned Canelo during a post-fight news conference a couple of hours after bulldozing Lemieux, a former middleweight champion who was overmatched in every way.
"Plant, Charlo, Morrell, maybe we can put together a fight against one of those guys later in the year,'' said Benavidez, who drew an estimated crowd of nearly 10,000 for the second straight time in an Arizona arena near his old neighborhood in Phoenix.
The question is whether Plant, or Charlo, or Morrell would be willing to face Benavidez. Lemieux was smaller and older. Still, it was scary to witness the beatdown delivered by Benavidez, who grew up about seven miles from Gila River, a National Hockey League Arena.
Benavidez, 25 and still a couple years from his prime, seemingly did it all. He started with body punches. At the end of the first round, he landed a lethal upper-cut, the first in what would prove to be an overwhelming storm. In the second, he knocked Lemieux through the ropes, leaving the Canadian bloodied, dazed and defenseless. At 1:31 of the third it was over. Lemieux (43-5. 36 KOs) did not attend the post-fight news conference. He was taken to a nearby hospital in Glendale.
"He's a good fighter, a courageous fighter,'' Benavidez said. "He did what those others wouldn't do. He fought me.''
Unlike Benavidez, his promoter, Sampson Lewkowicz mentioned Canelo, who is coming off a stunning loss to light-heavyweight Dimitry Bivol.
"Please, you guys need to quit asking about Canelo,'' Lewkowicz told a room full of reporters. "We're looking at three guys. We think we can put together a fight with Charlo, or Plant, or Morrell. But Canelo won't fight David.
"He'll never fight the world's best super-middleweight.''
Photo credit: Esther Lin / SHOWTIME
To comment on this story in the Fight Forum CLICK HERE
The Middleweight Division has a New Star in Janibek Alimkhanuly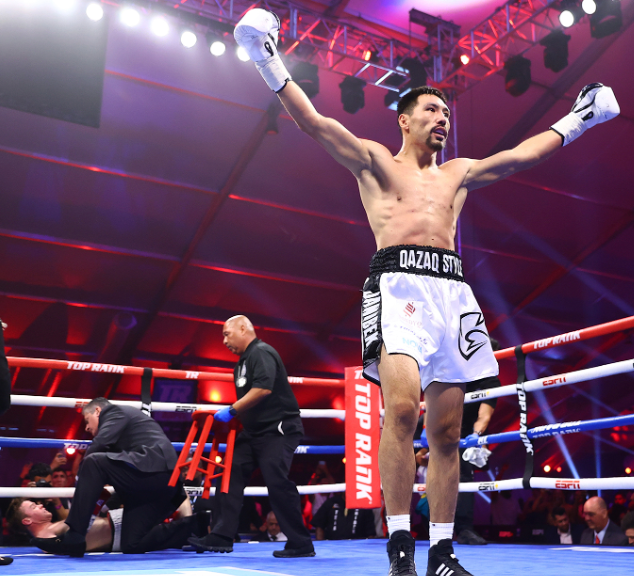 Step aside, GGG. Kazakhstan has a new fistic hero and his name is Janibek Alimkhanuly. Tonight, at Resorts World in Las Vegas, Janibek (he usually goes by his first name) destroyed Britain's intrepid Danny Dignum inside two rounds, scoring two knockdowns, the second of which, a five-punch combination climaxed by a short uppercut, left Dignum unconscious. Referee Tony Weeks waived the fight off immediately. The official time was 2:11 of round two.
With the victory, Janibek (12-0, 8 KOs) becomes the interim WBO middleweight champion. The belt is currently held by Demetrius Andrade who is expected to move to 168, opening the door for the 29-year-old Kazakh southpaw to become "full-fledged."
Although he held the WBO European middleweight title and was undefeated (14-0-1) coming in, Dignum wasn't expected to provide much opposition. Janibek was stepping down in class after stopping former title-holders Rob Brant and Hassan D'Dam D'Jikam in his previous two fights.
Janibek's trainer Buddy McGirt doesn't believe that there is a middleweight on the planet who can hold his own with Janibek (no, not even undefeated Jermall Charlo!) and based on tonight's performance, it would be hard to argue.
Co-Feature
In the co-feature, youth was served as Jamaine Ortiz, the younger man by 10 years, won a unanimous 10-round decision over former WBO super featherweight champion Jamel Herring. The judges had it 96-94 and 97-93 twice.
Ortiz, from Worcester, Massachusetts, did his best work late in the fight as Herring's workload declined. The bout was marred by several accidental clashes of heads with Herring getting the worst of it on each occasion.
"I could have done a lot better," said Ortiz (16-0-1, 8 KOs) after winning the most high-profile fight of his career. Herring, who was making his first start with trainer Manny Robles, fell to 23-4 and hinted that he may retire.
Other Bouts of Note
The opener on ESPN's main platform showcased Cleveland welterweight Delante "Tiger" Johnson, a 2020 Olympian, who advanced to 4-0 (3) with a third-round stoppage of Argentina's Agustin Kucharski (8-5-1).
Johnson had Kucharski on the canvas twice in the first minute of the third round, both the result of counter right hands. Kucharski, who was making his U.S. debut and hadn't previously been stopped, twisted around as he fell the second time and the white towel flew out from his corner. The official time was 0:54.
Glendale, CA featherweight Adam Lopez (16-3, 6 KOs) overcame a pair of knockdowns to win a unanimous 8-round decision over William Encarnacion. The judges had it 76-74 and 77-74 twice.
Lopez, 26, is one of two fighting sons of the late Hector "Torero" Lopez, a former two-time world title challenger who developed a big following in LA in the 1990s. Encarnacion who represented the Dominican Republic in the 2012 Olympics, lost for the third time in 22 starts.
Former WBO super bantamweight champion Jessie Magdaleno returned to the ring after an absence of almost two full years and whitewashed Mexico's Edy Valencia in an 8-round featherweight contest, winning by 80-72 across the board. Las Vegas' Magdaleno improved to 29-1 (4-0 since losing his belt to Isaac Dogboe). Valencia declined to 19-7-6.
Cincinnati featherweight Duke Ragan, a silver medalist in Tokyo improved to 6-0 with his fifth straight win by decision, a four-round whitewash of South Carolina's Victorino Gonzalez (5-3).
In the ESPN+ opener, undefeated Chicago lightweight Giovanni Cabrera (20-0, KOs) won a unanimous 8-round decision over 34-year-old Argentine import Elias Araujo (21-5). The judges saw it 79-72, 77-74, and 75-73. There were no knockdowns, but Araujo lost a point for holding.
Cabrera lacks a hard punch which diminishes his upside, but he's a stylish southpaw who has elevated his game since hooking up with Freddie Roach.
Photo Credit: Mikey Williams / Top Rank via Getty Images
To comment on this story in the Fight Forum CLICK HERE